A wonderful day to all the people here in the Hive community! I will always have a great day and I want to spread it to all of you! 😊Bringing positive vibes to everyone! Hope you're all doing fine, I want all of you to smile while reading this post. 😊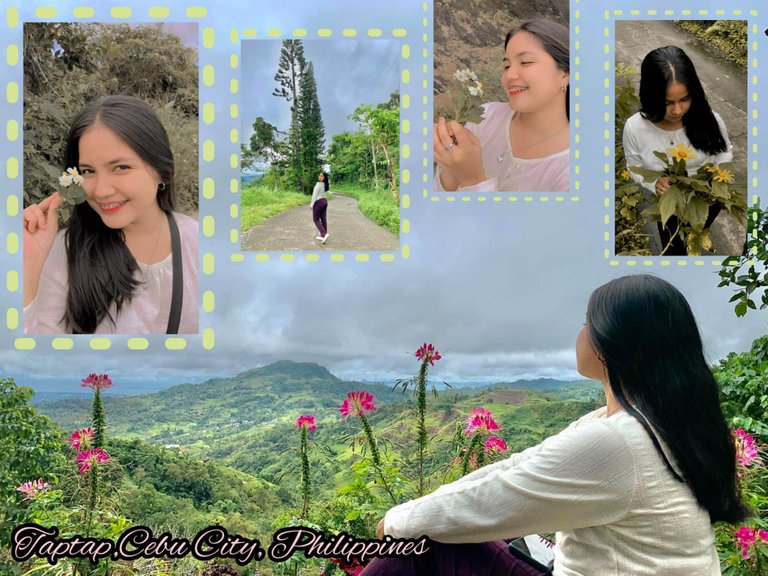 I had a super wonderful weekend! And I want to share it to all of you! All the pictures that you can see in this post can only be seen in the neighborhood of Barangay Taptap, Cebu my favorite place. Honestly I do not have any plans for my weekend. I just only want to do my typical doings which is to read my book and just clean the house. But my partner insisted that I should visit their place for me to relax, because I've been inside the house for a week now, like I didn't even go out even for ones in a week. I said that I'm fine doing my typical routine but he truly insisted that I need to unwind because I've been busy with school this past few weeks. My partner keeps on insisting me for how many days, and I've realized that I think he's right. I've been too busy with school and work and I do not have any chance to unwind and wasn't able to give myself a special time.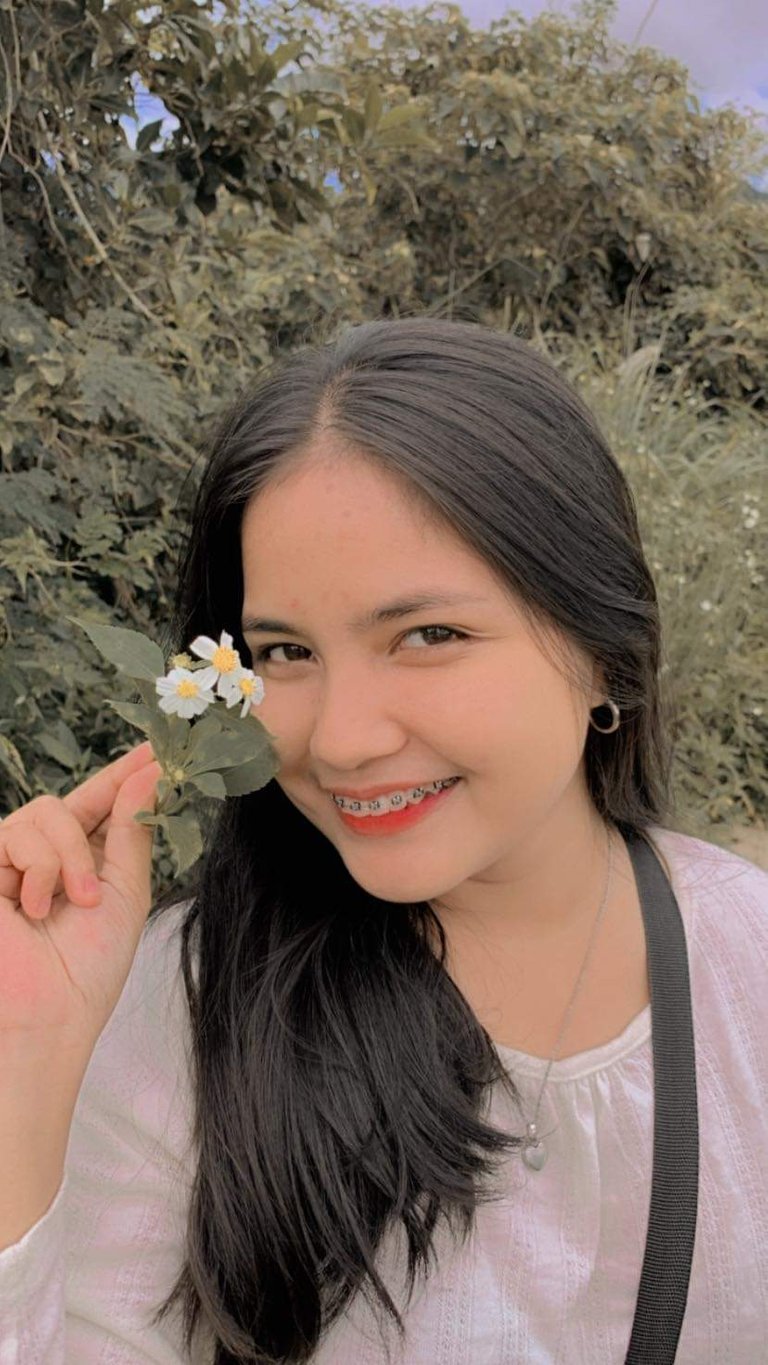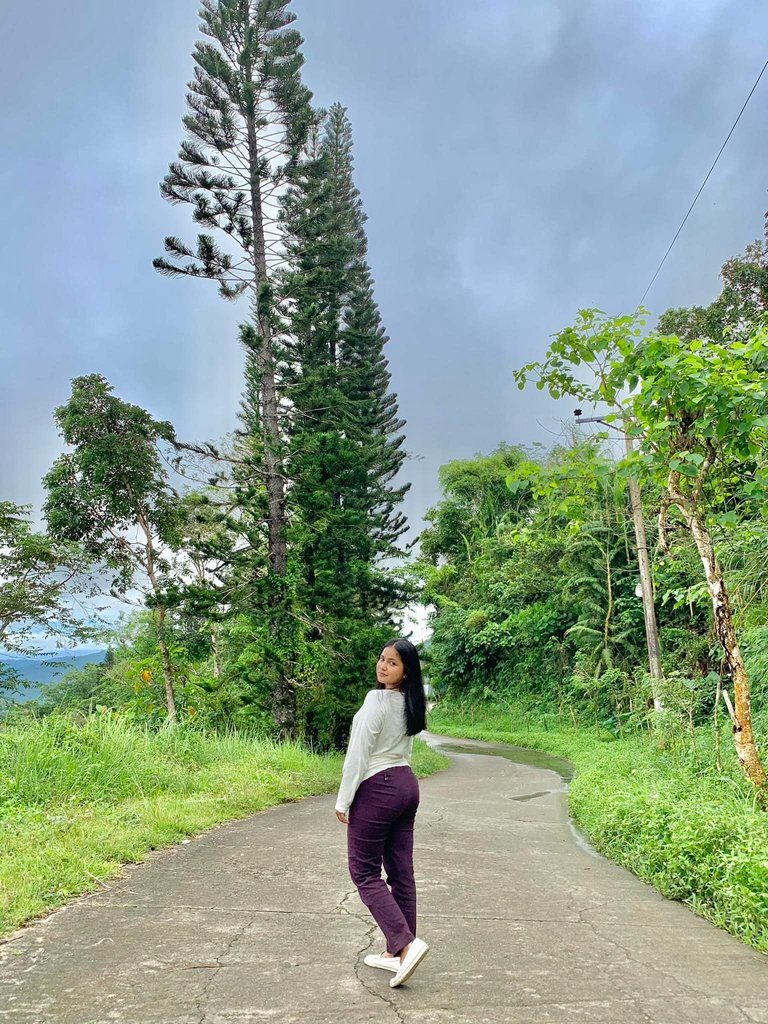 The day I decided to go out in our house, I feel so happy . I feel like its been years since the last time I go out the house anybody feel me? Hahaha 😁. The wind that splashes my face truly gives me a sense of realization that I needed this ones in a while. From our house to Taptap, it will take about 30 minutes to an hour depends on the traffic. During the ride going to Taptap, which is my partners hometown, I just feel so relaxed and comfortable, the only words that was inside my head was "I think I deserve this and I'm so lucky I have a person who always looks up to me if I'm okay or not and a person who reminds me that I'm also a human being who needs a break from everything."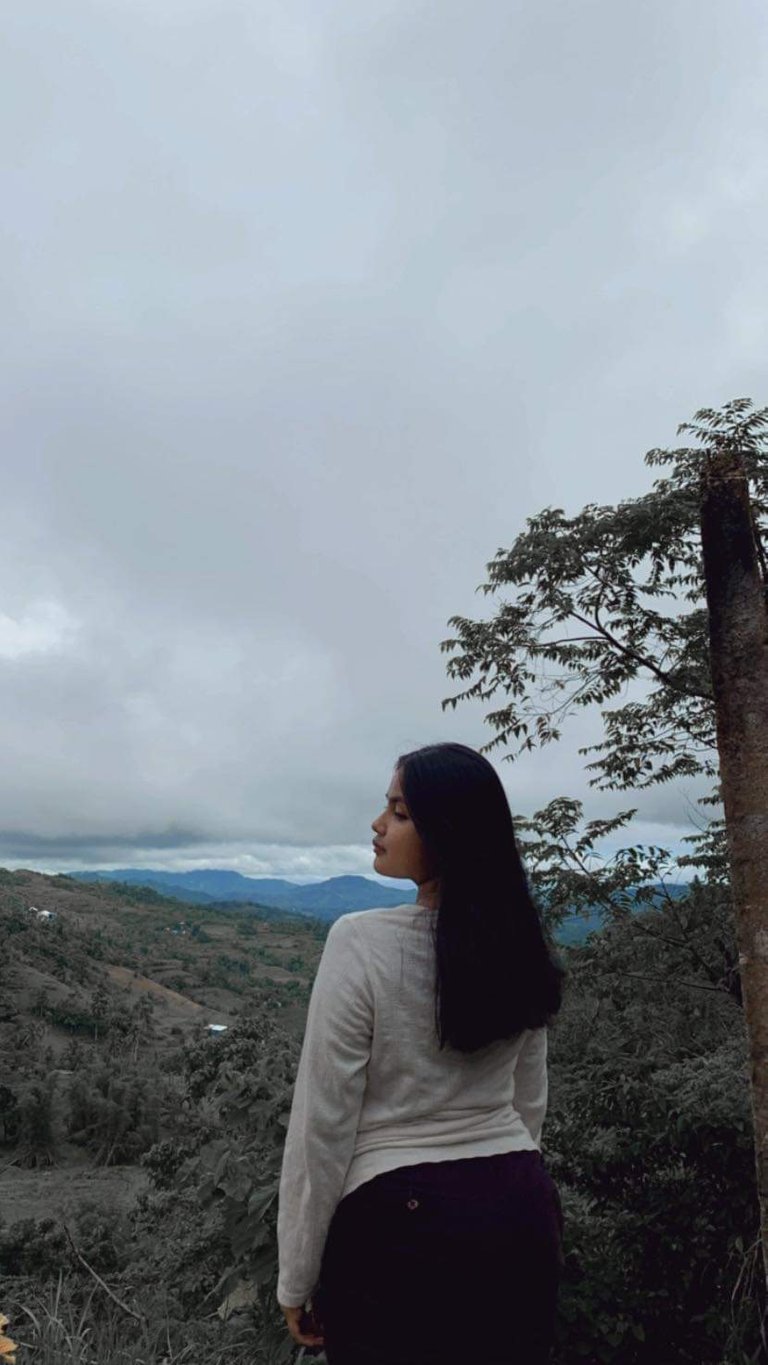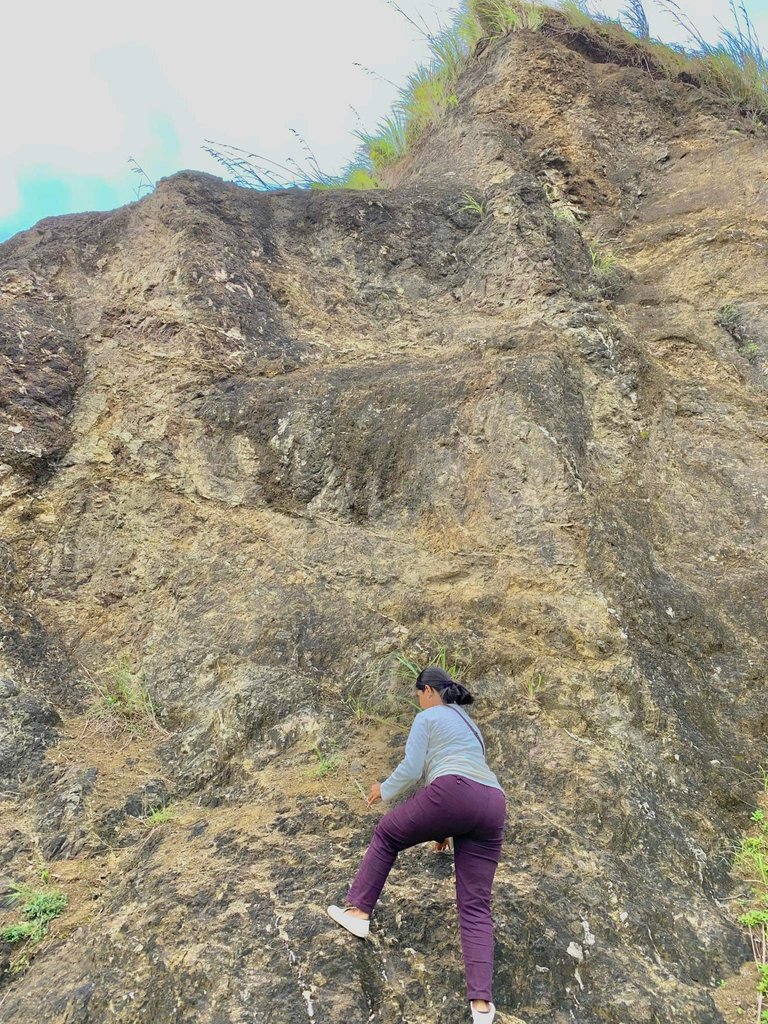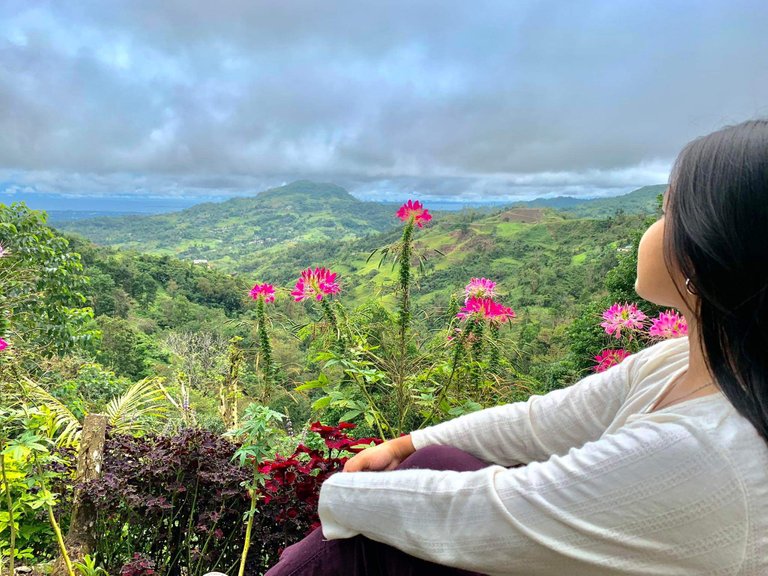 Little did I know that he already planned his whole day for me, even though he is also a busy person. He said that we became so busy this past few weeks, our talks everyday lessen because of our complicated schedules, but still we keep on finding time for the two of us, we rarely talk in the morning, we usually talk only at night before bedtime. He said that we also need to relax and give time for ourselves, but for today its for me. He straightly said that "You've been helping me, now its my treat and its your time to relax, and that is the plan for today". I had a glittery eyes that time hahaha. I feel so special and valued.
He really knew how much I love flowers. He decided to walk and explore their neighborhood which has a lot of different kinds of flowers. I said that I do not want to go anywhere far, the reason why he said a walk date while exploring the place is the best option, we are talking while walking, and we're thinking that it can also be an exercise since I've been sitting infront of my laptop for how many hours. While we are walking, I saw lots of flowers which makes me so happy, most of it they called it "sagbot" or wildflowers which can grow anywhere or on their own. But for me its too beautiful for it to be only called a "sagbot". While exploring, he took a lot of pictures of me with the flowers we encountered.
Though I do not know their names but I think it won't matter anymore as long as its beautiful for me hahaha 😄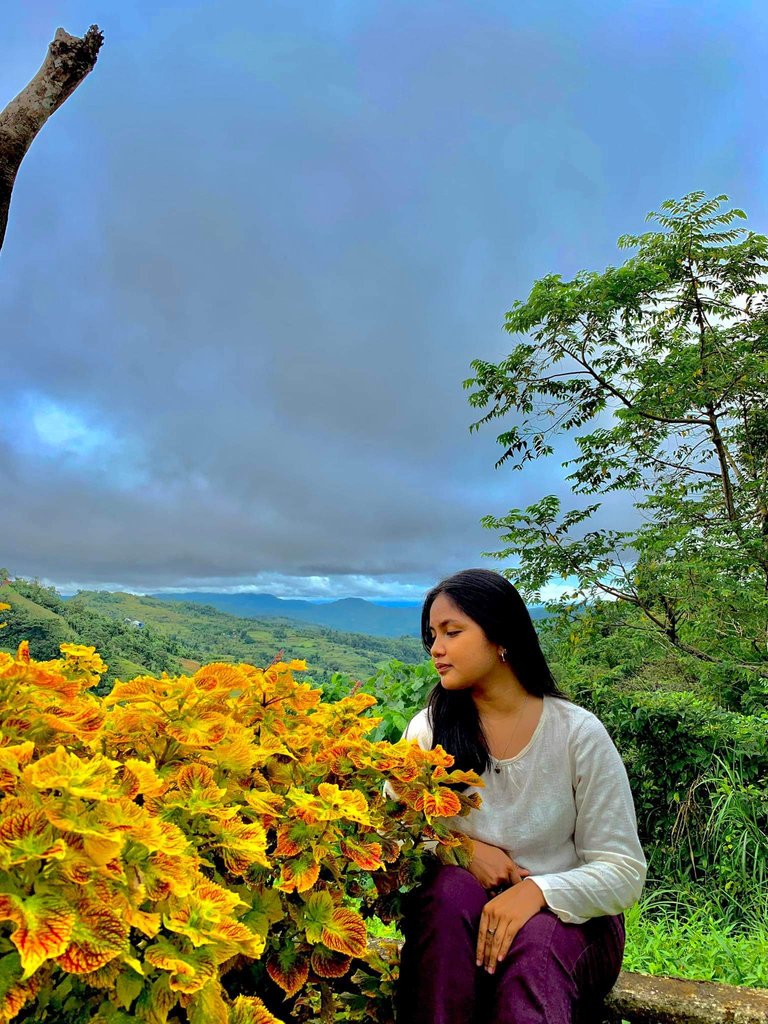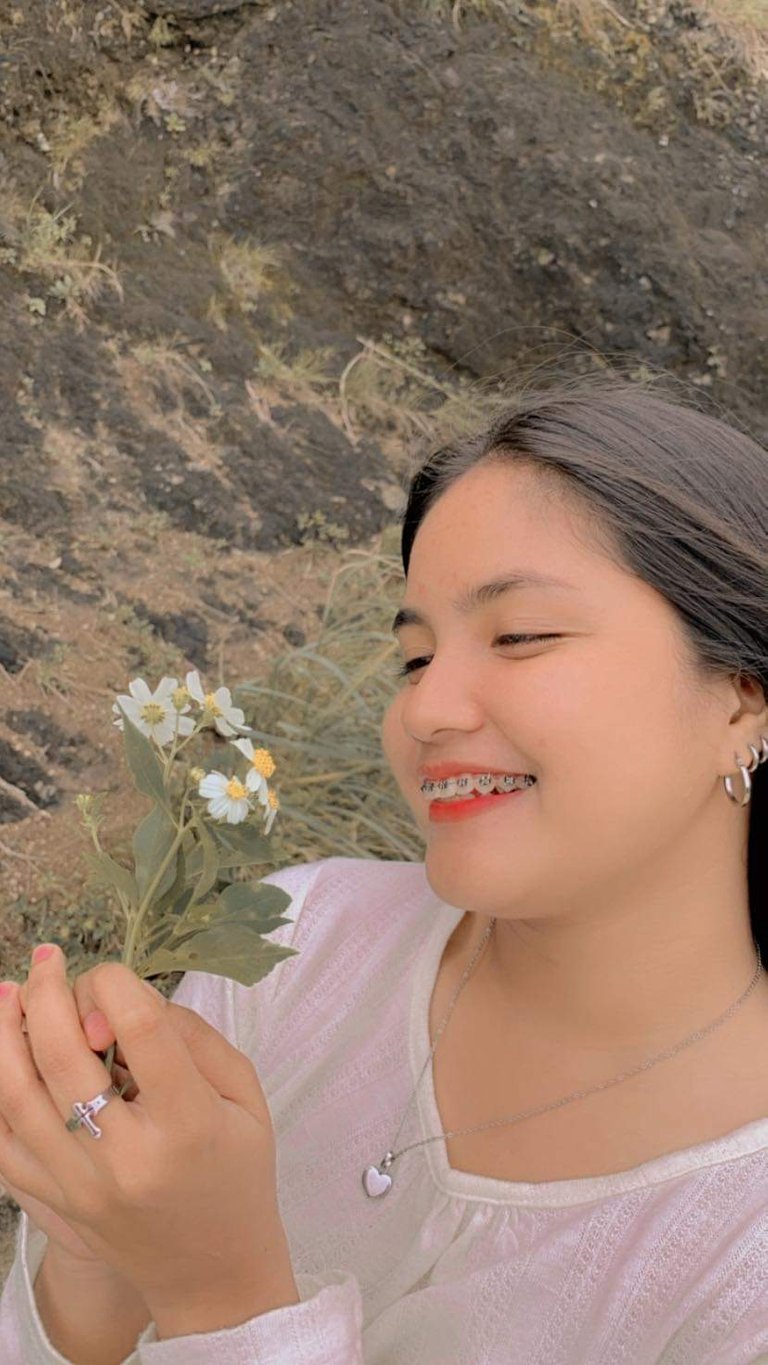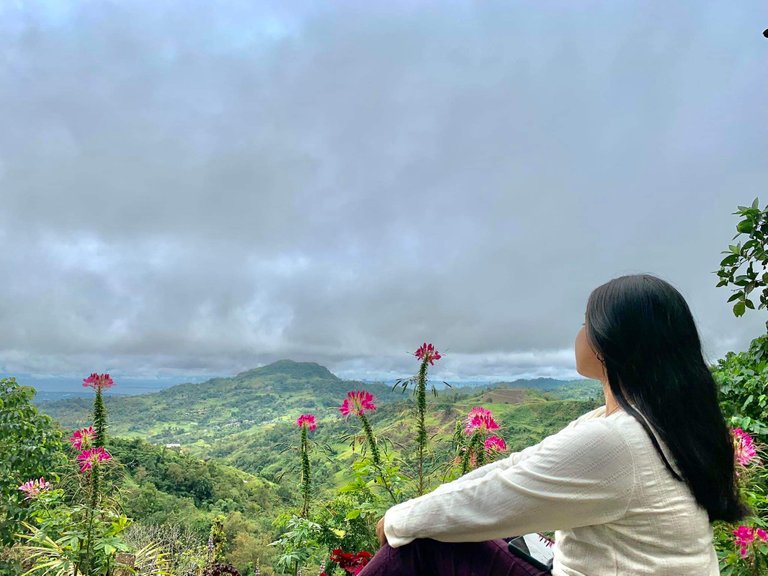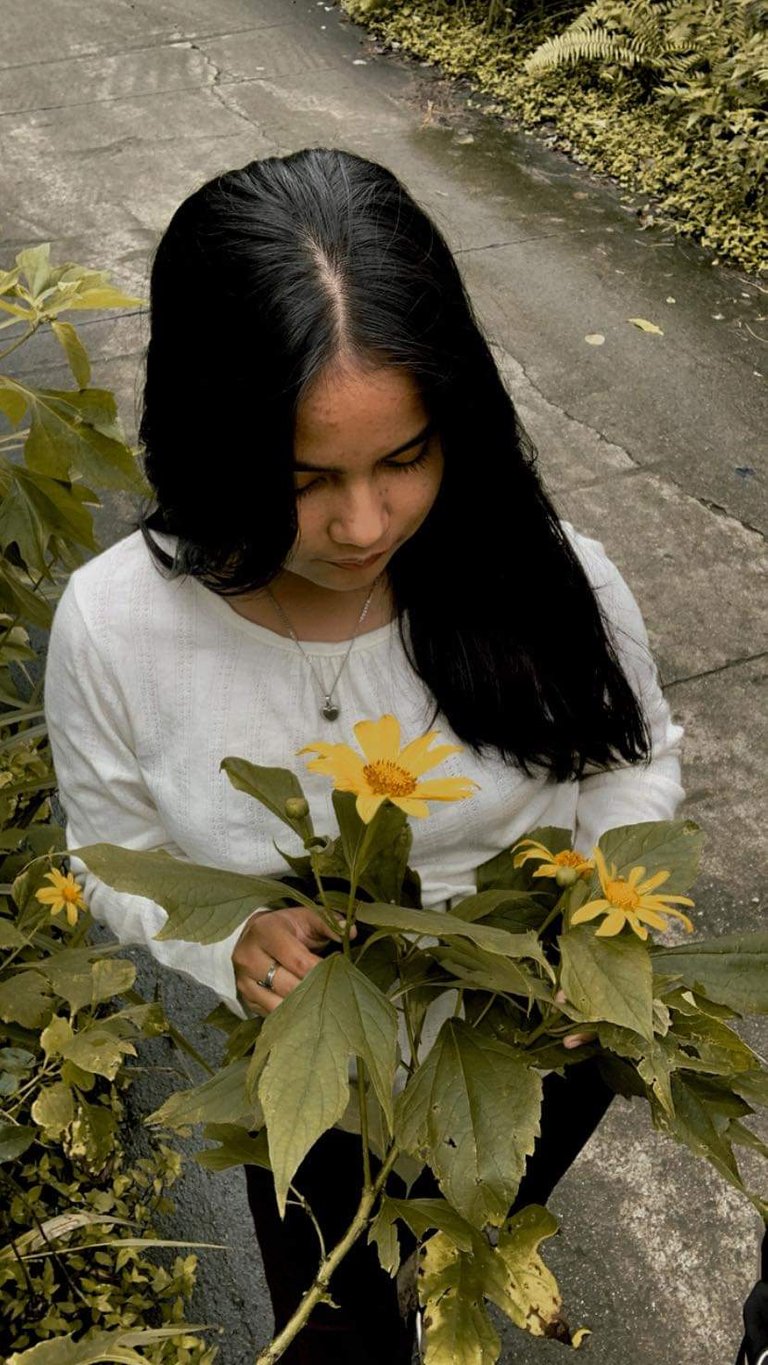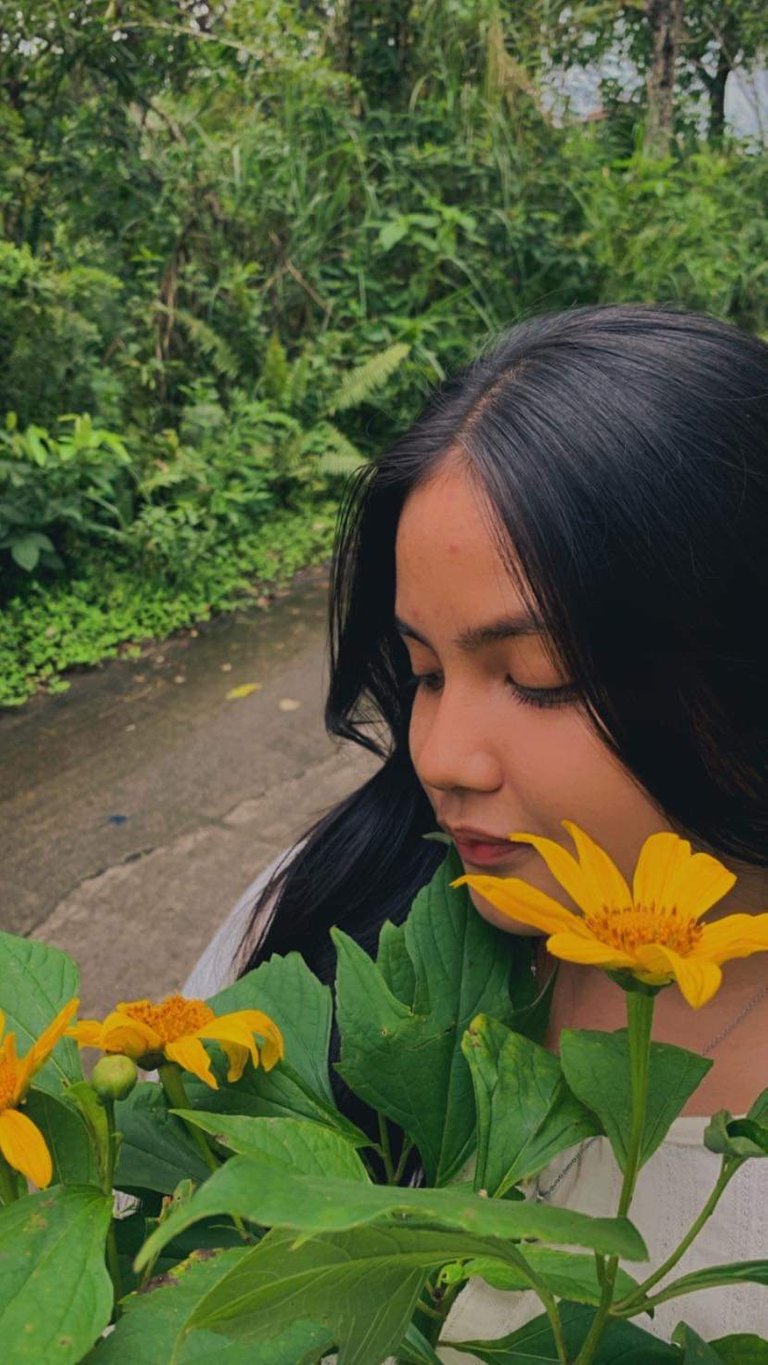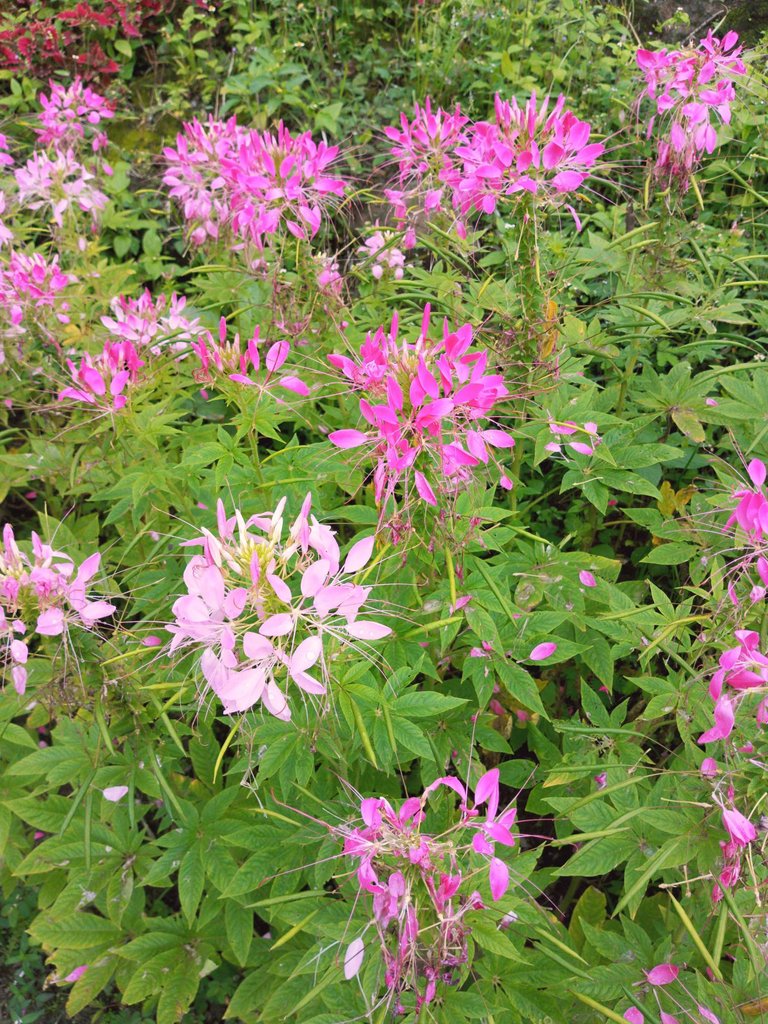 I really enjoyed seeing all the beautiful flowers that can be seen anywhere, I also pick some and put it in my hair, we diverted our walk as a form of exercise. All these simple things really makes my whole day a fantastic and memorable one. A heartfelt thank you to my partner who has been my number one supporter in all ways and my comforter.
Hope you enjoyed our little exploration
Always take care and just smile!
Love, from zel-diaries 💜 🌻