With three of my friends, @AnzirPasai, @Naisfreedom, and @Bantamuda, we took a leisurely trip to Seumadu Island, which takes about an hour to cover 16.7 kilometers from downtown Lhokseumawe. However, Google Maps estimates that it will take you about 29 minutes.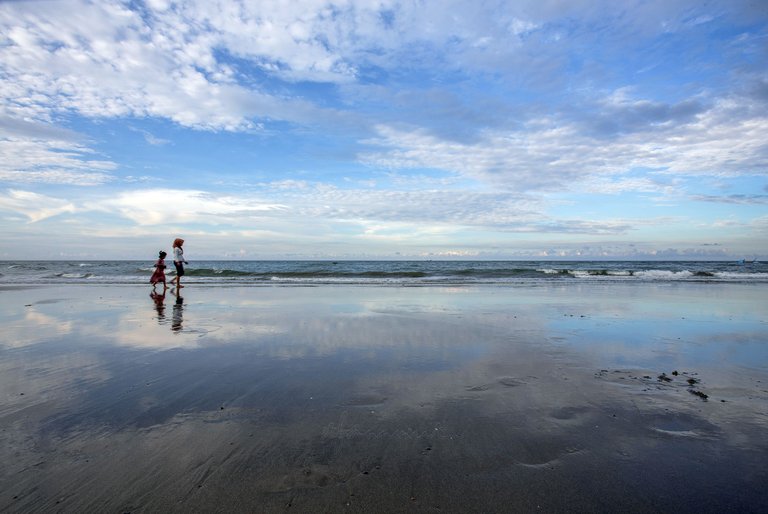 Seumadu Island is a sandbar that serves as a tourist attraction. I'm not sure why it says "island." I tried to confirm using Google Maps, apparently, it's a sandbar separated by saltwater but still connected to the mainland. The puddle looked like a small lagoon.
It doesn't matter whether it's an island or not!. Seumadu Island, of course, is a gorgeous beach resort in Lhokseumawe, with a sloping beach and gentle waves.
We used a footbridge to get to the sandbar or Seumadu Island. A simple bridge of wood construction and a plank plinth with blue rope handles. It appears that it can resist up to ten pedestrians.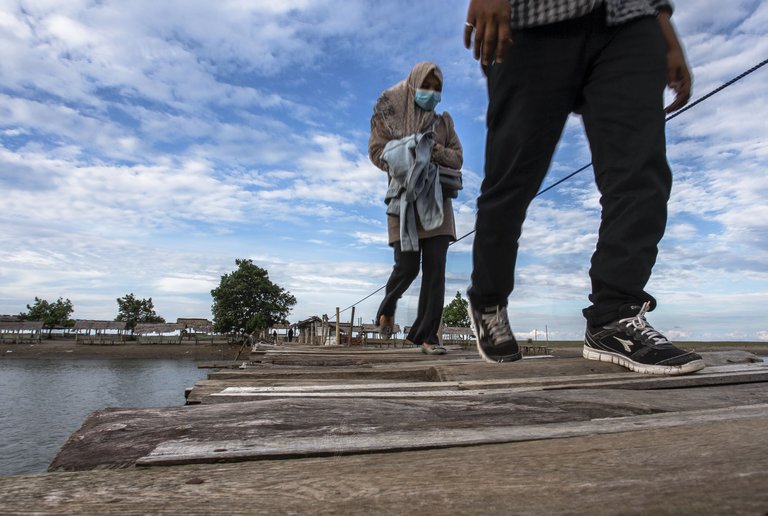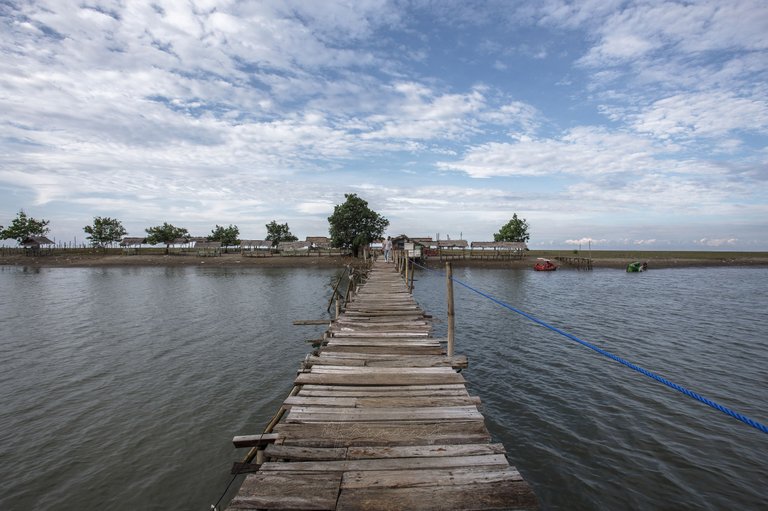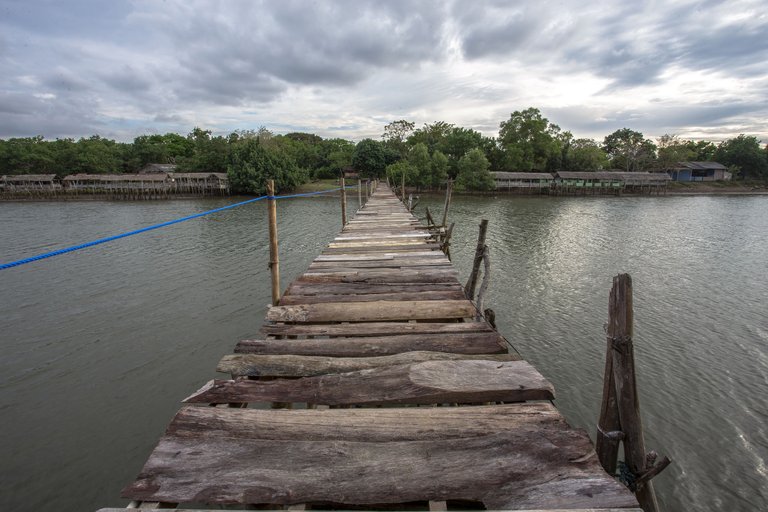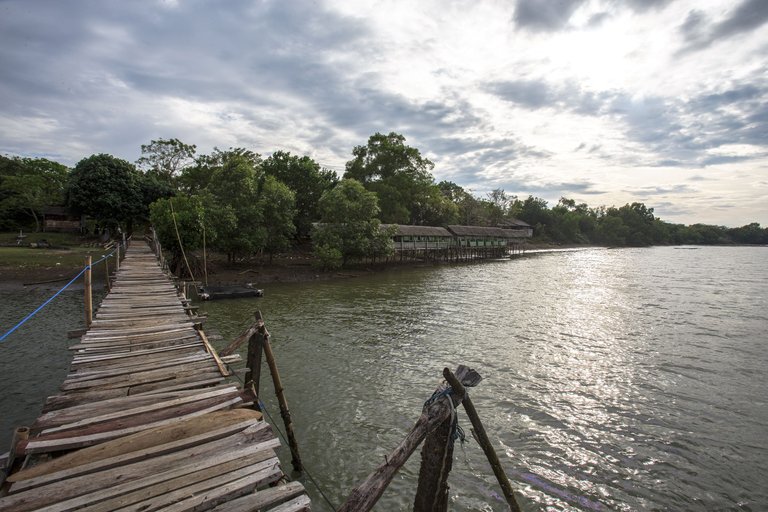 This tourist spot provides huts for guests to rest, unwind, and take shelter. On the way across the bridge, you can see neatly lined huts, wooden pillars of buildings stuck into the ground, and the marks of puddles on the poles, indicating that the poles will be submerged in water during high tide. Several buildings appear to have collapsed.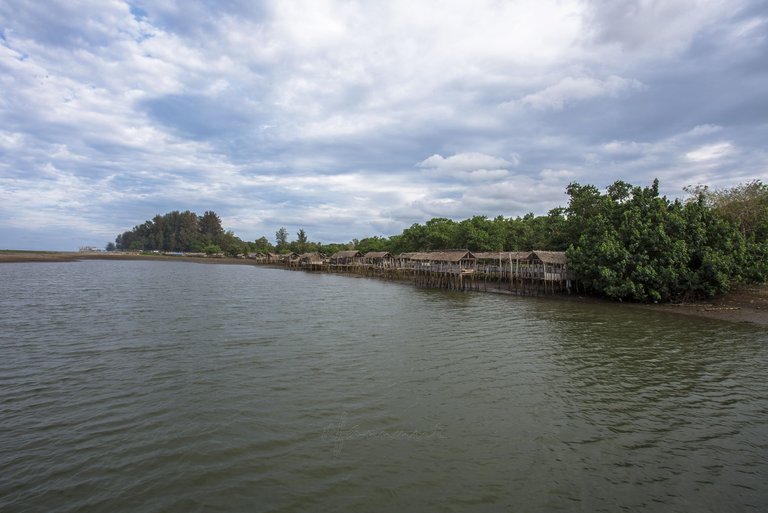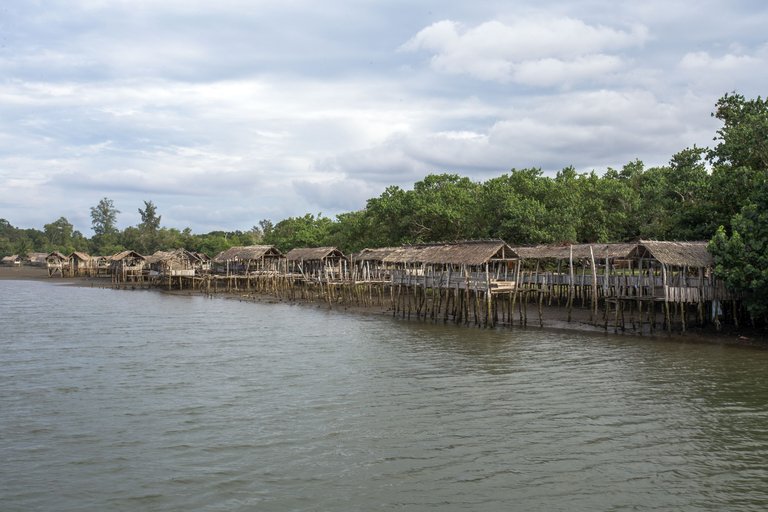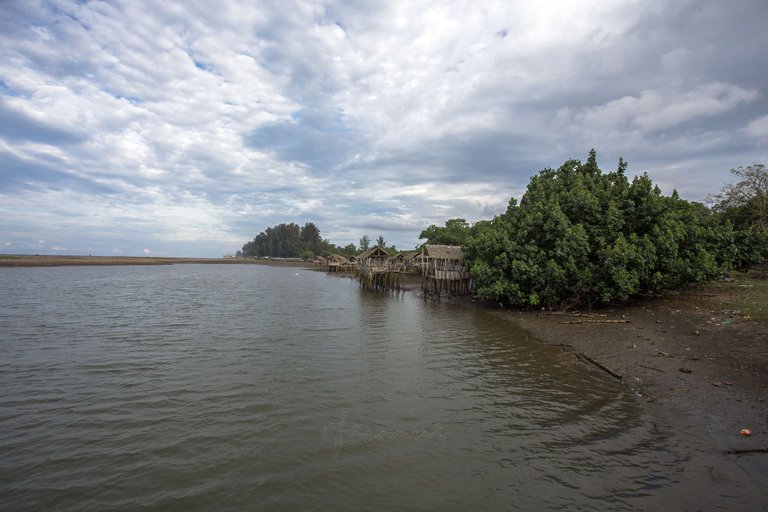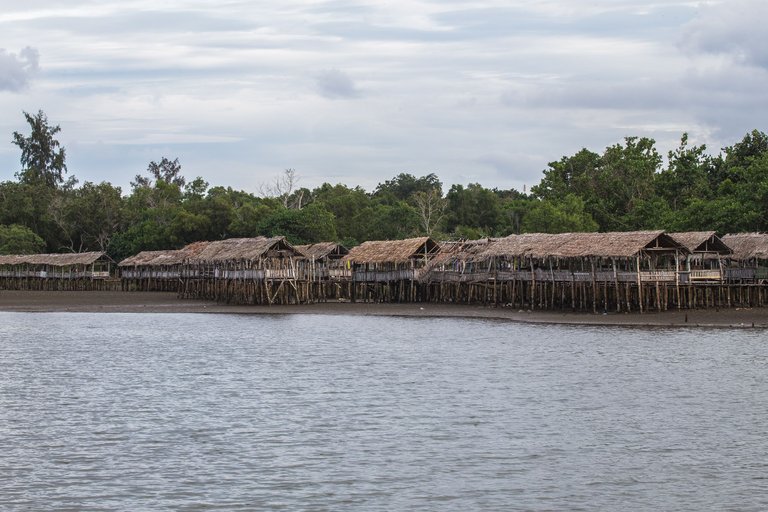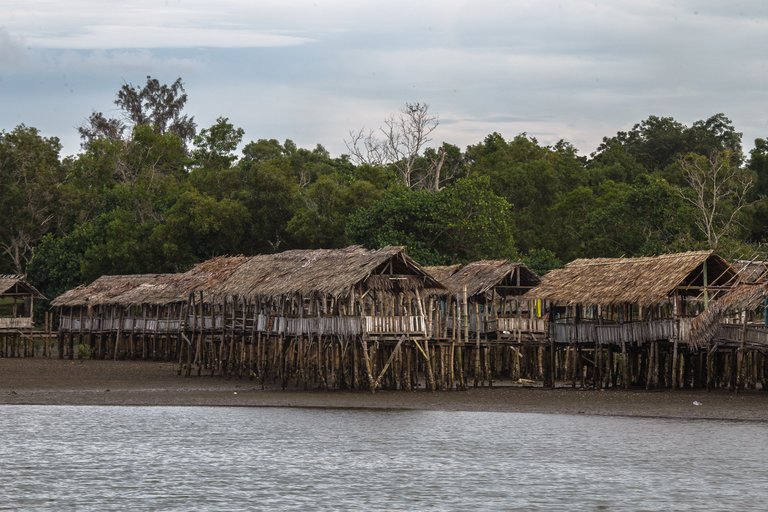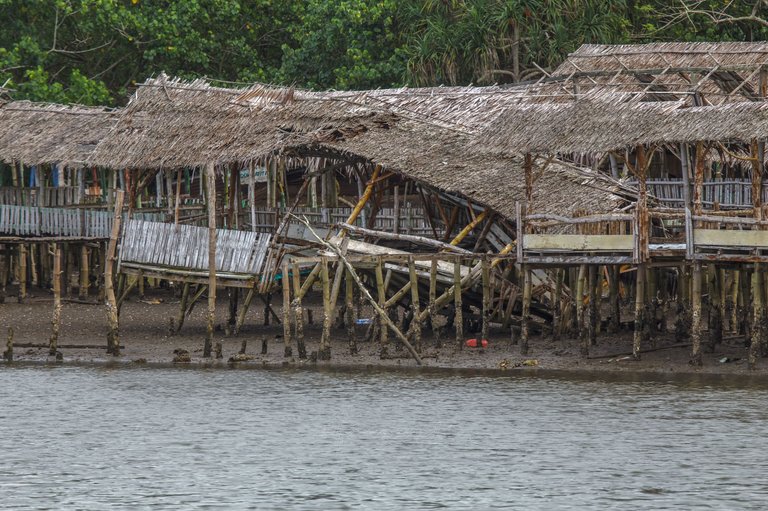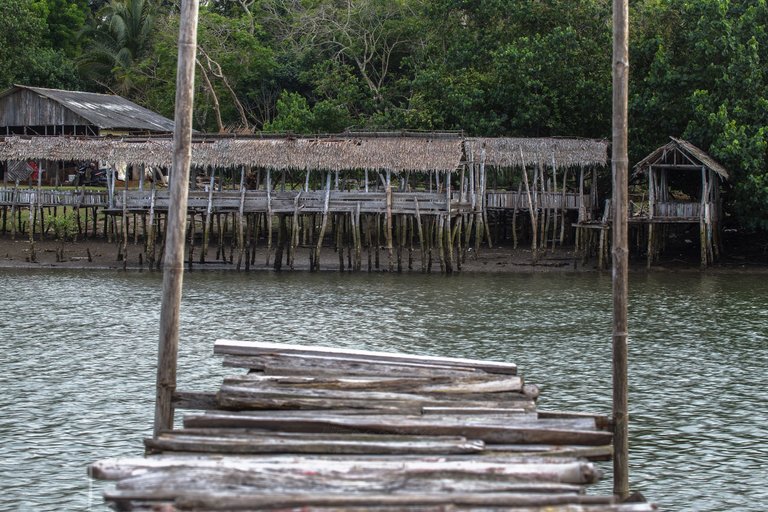 This saltwater pool has an estuary that leads to the open sea, and the water level down when we arrived makes the pool appear shallow.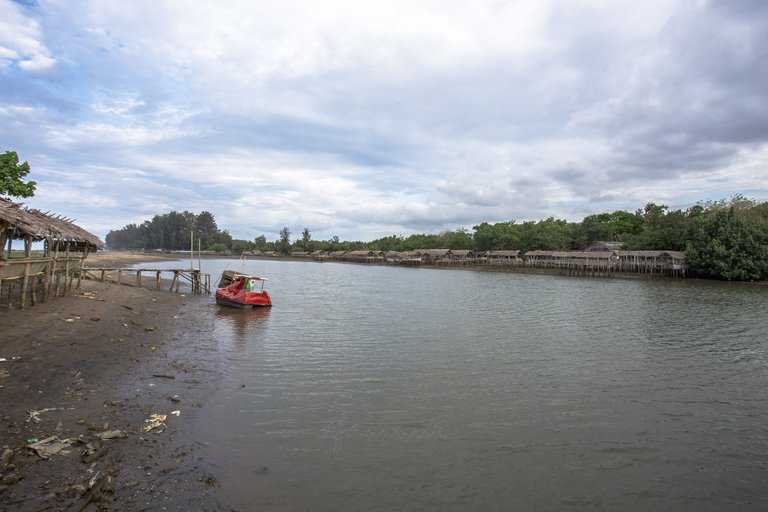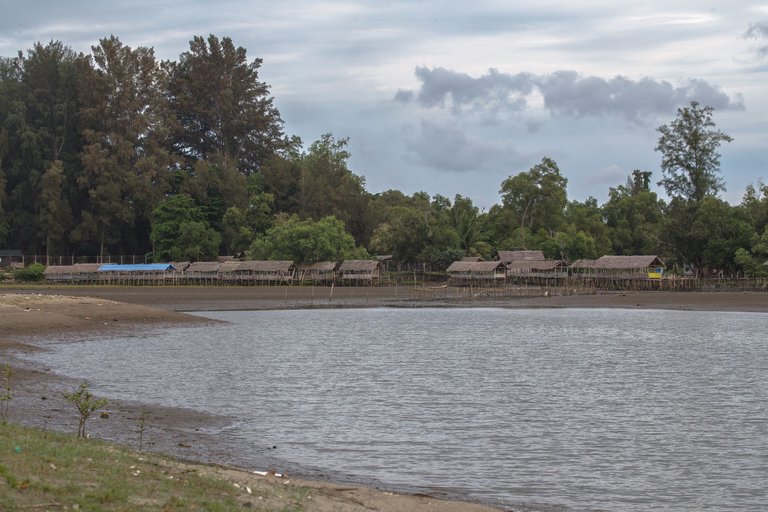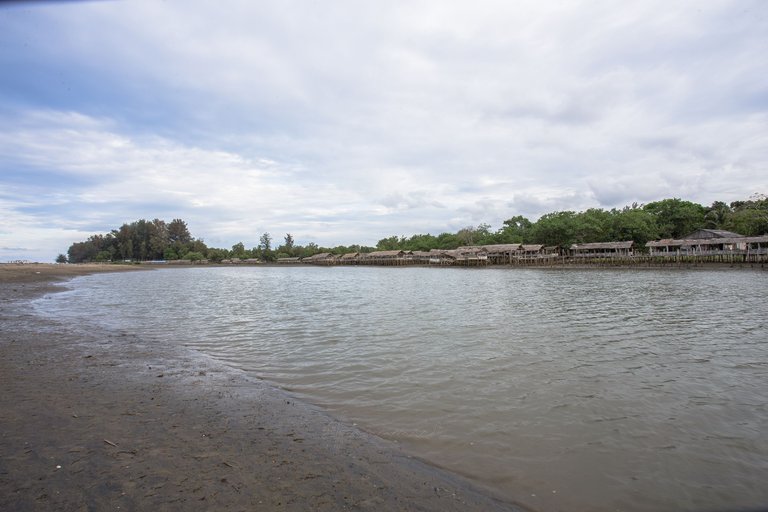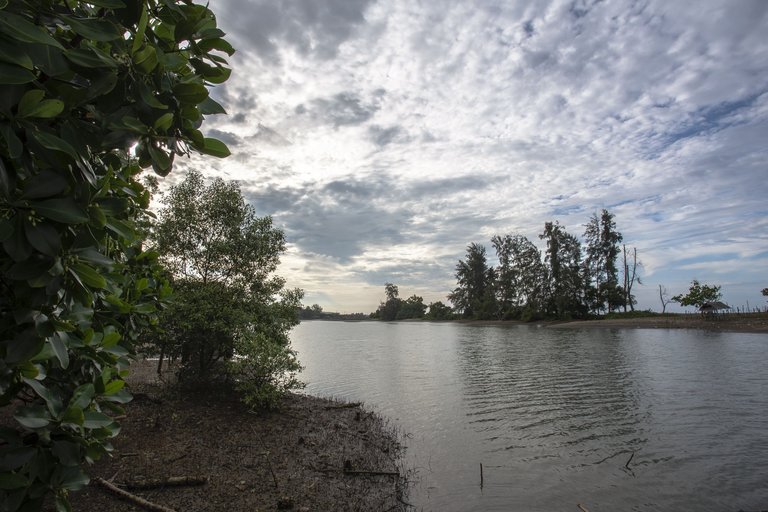 Look at that the paddle duck boat. The kids will clamor for their parents to try rowing in a red chartered paddle duck boat moored near the jetty, and you will be overwhelmed to resist 😀.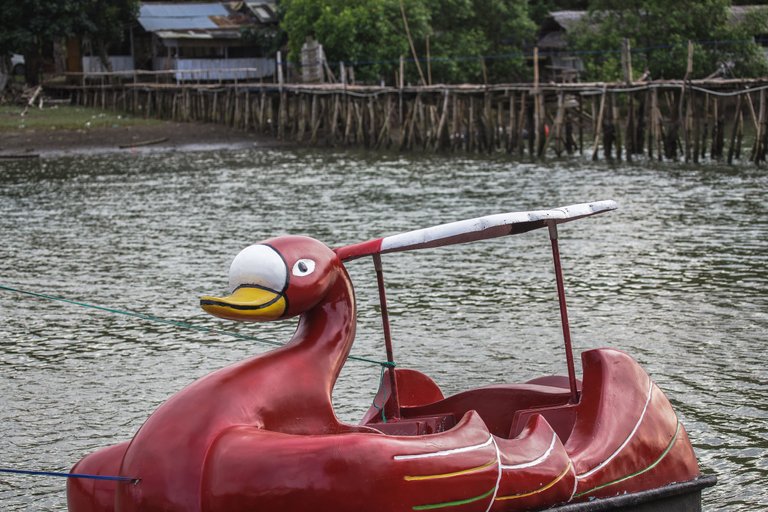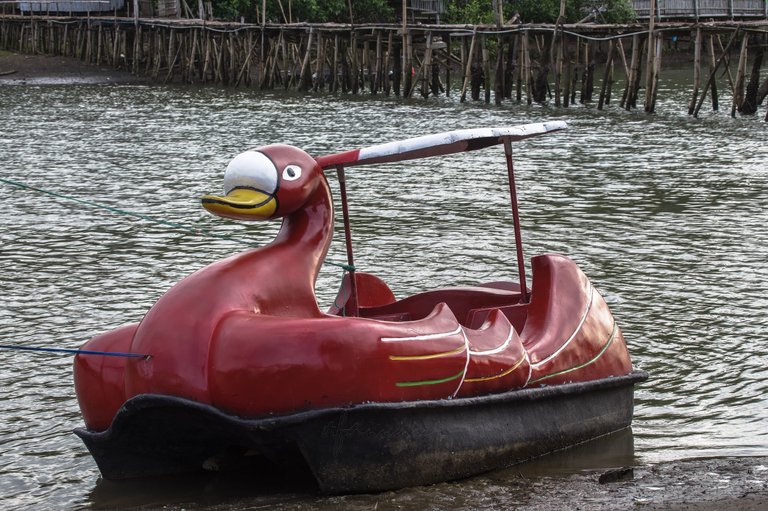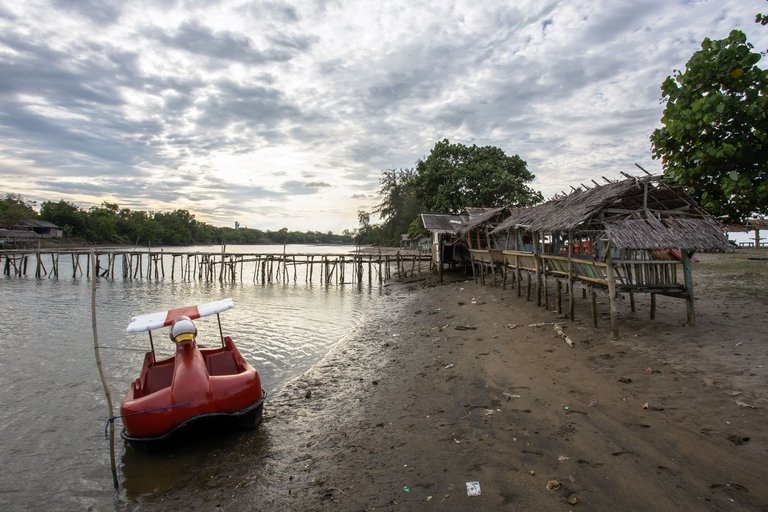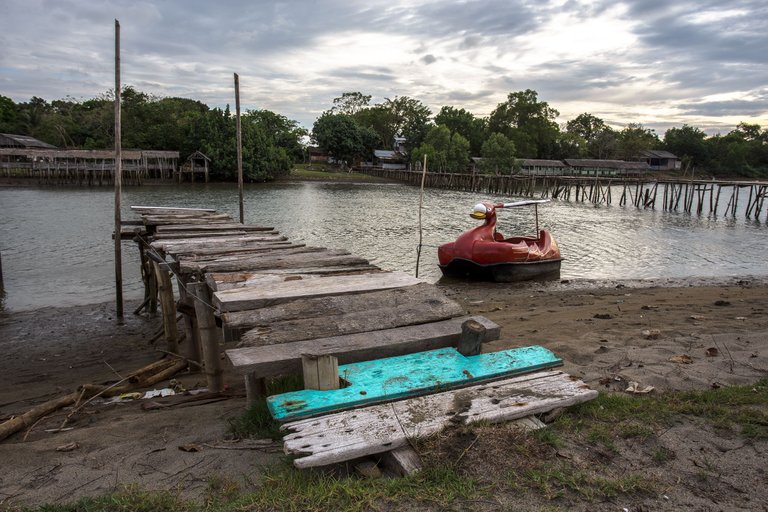 I've set foot on this island. There are also several facilities available for tourists, such as beach umbrellas with permanent construction and beach huts that will make you forget it's time to go home; you'll be absorbed in the beauty of the beach and sea views.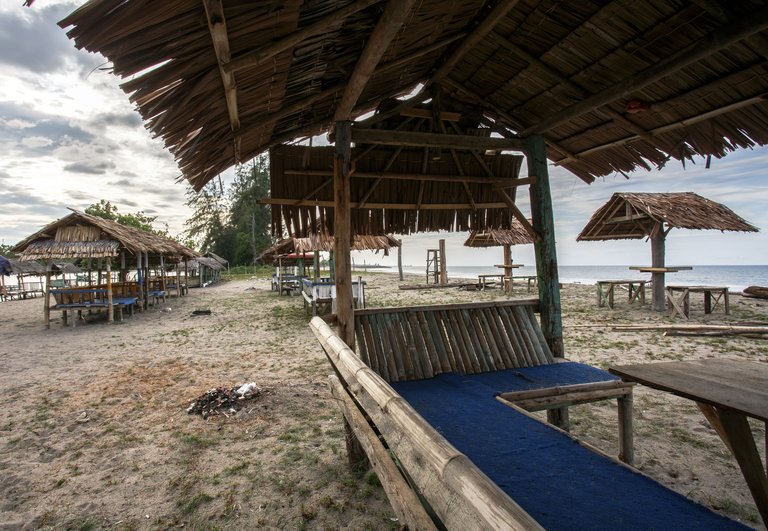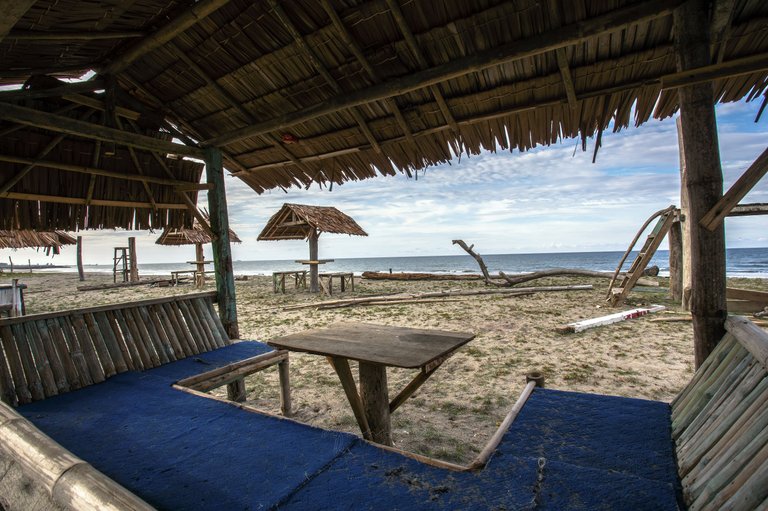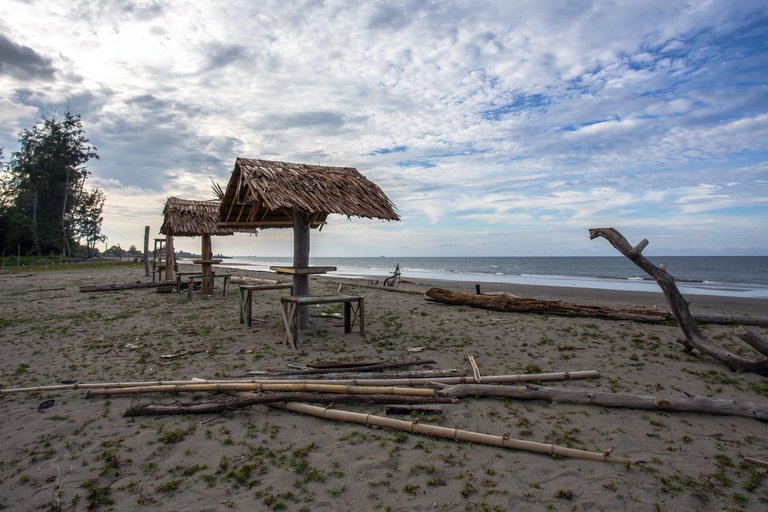 A few logs lie on the sand, ready to be used in the construction of a new beach cottage.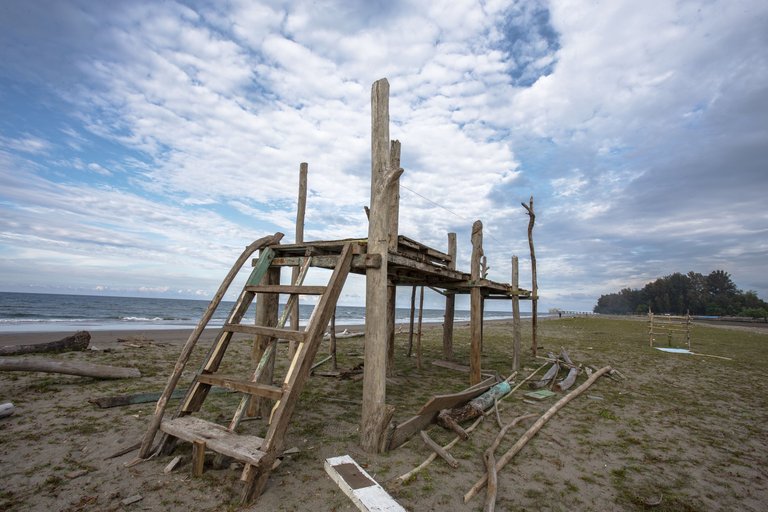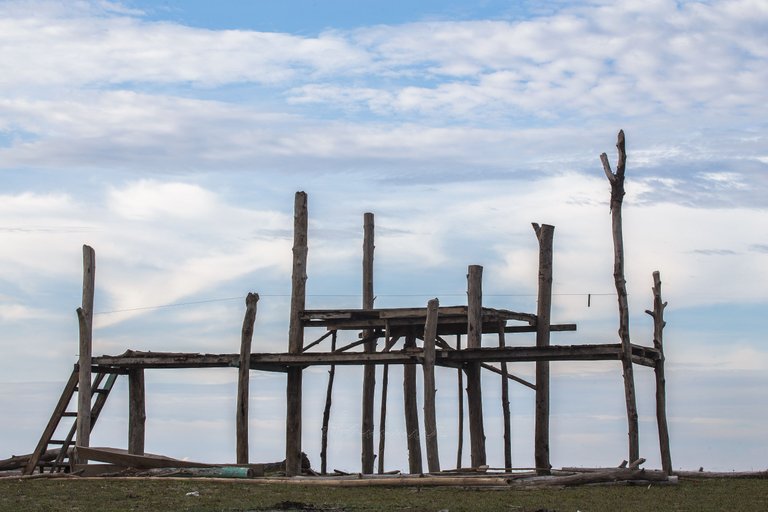 A black cat is having fun lazing in the sand. Oh kitty, your sense of relaxation is high too, huh? 😁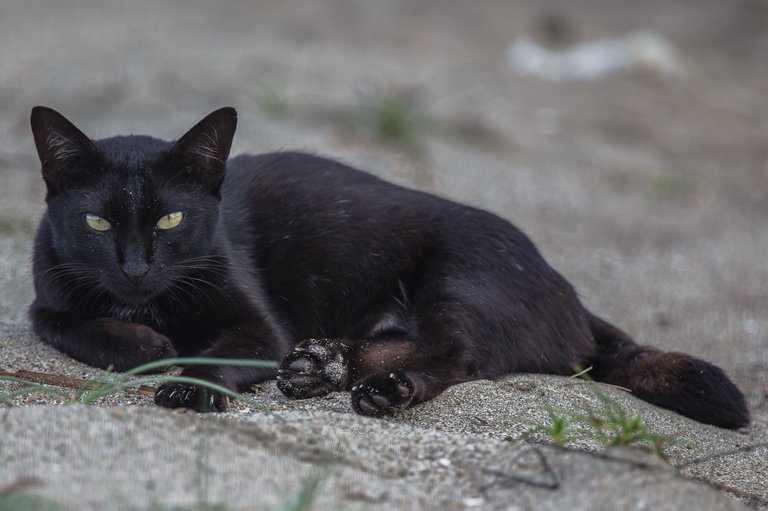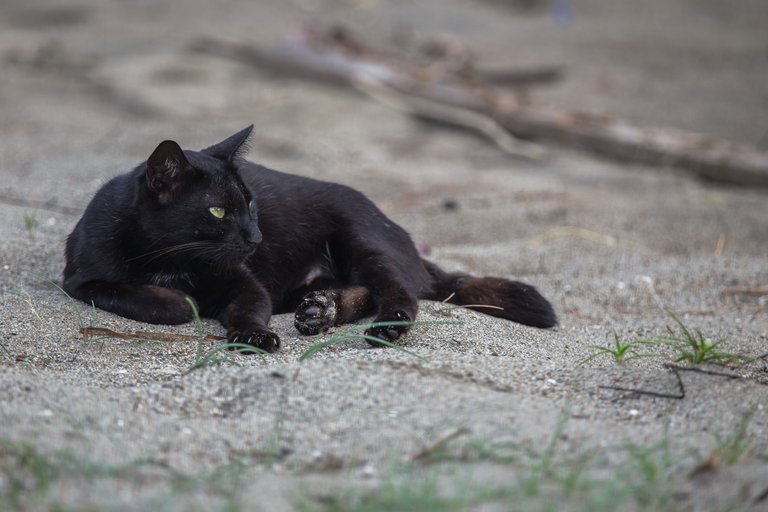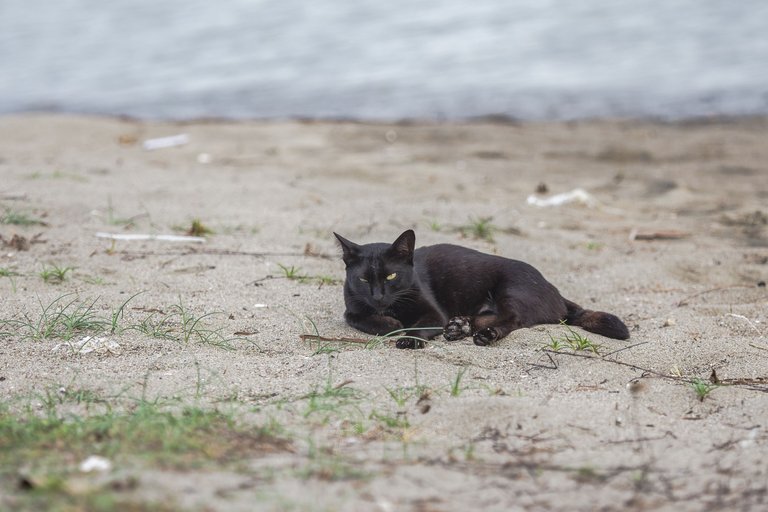 Let's see some pics of Seumadu Island's beaches.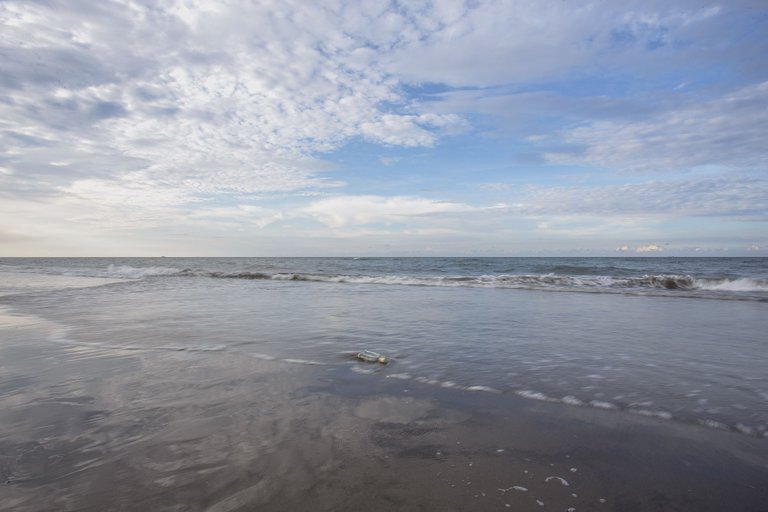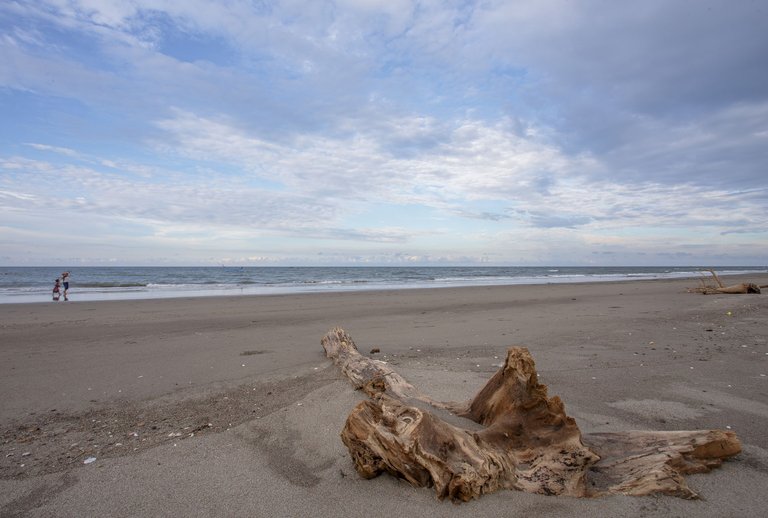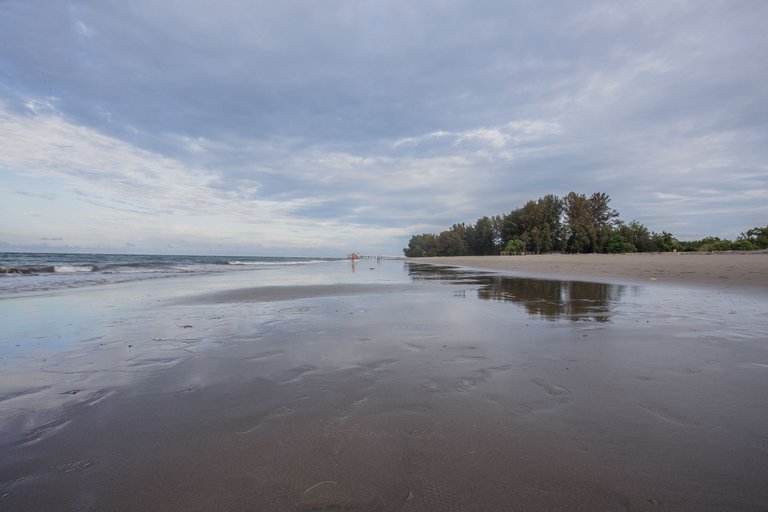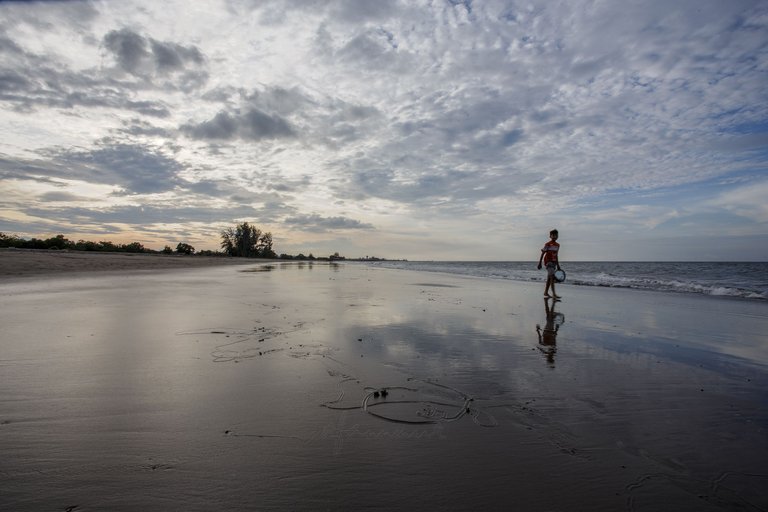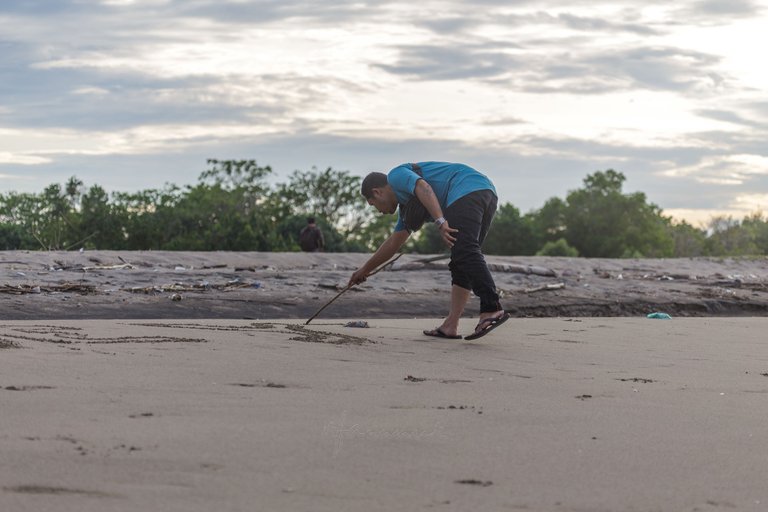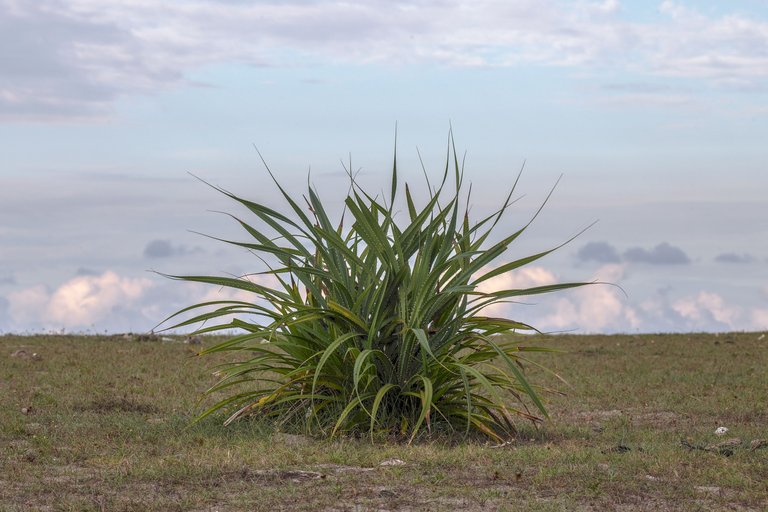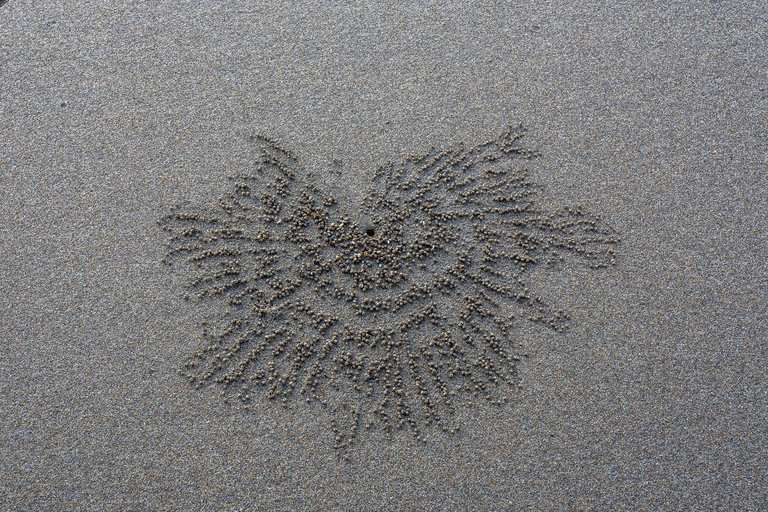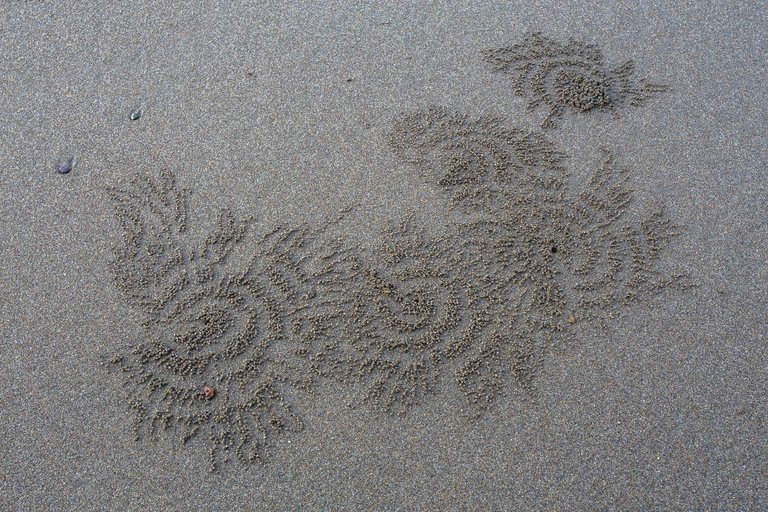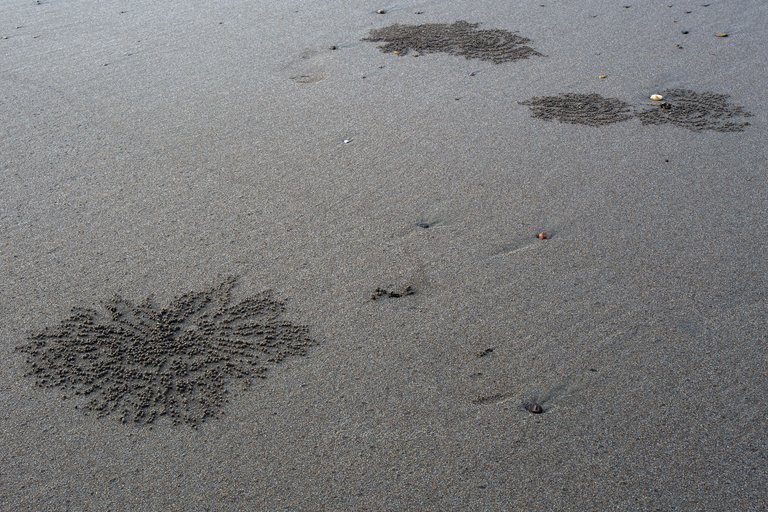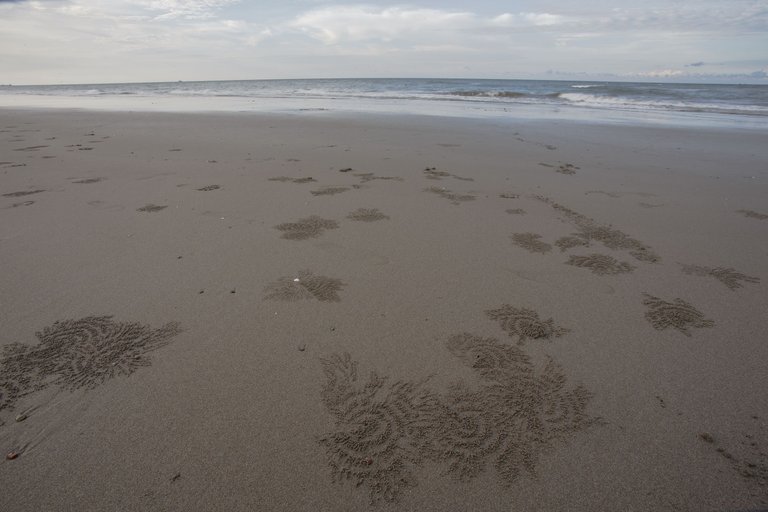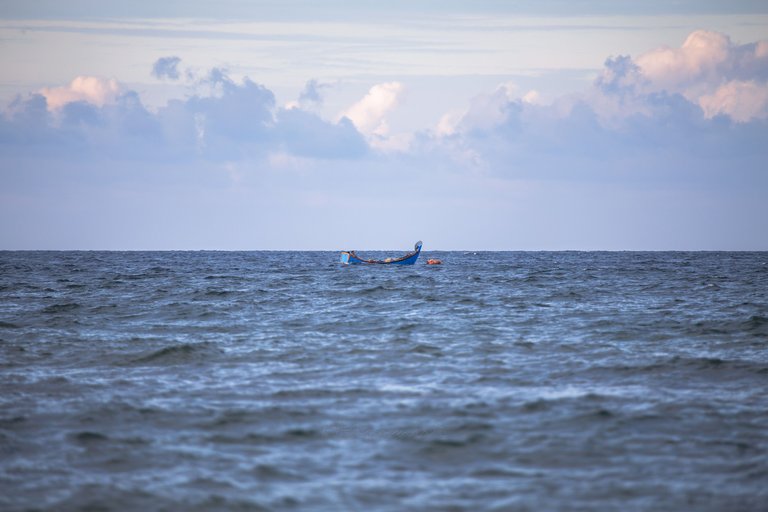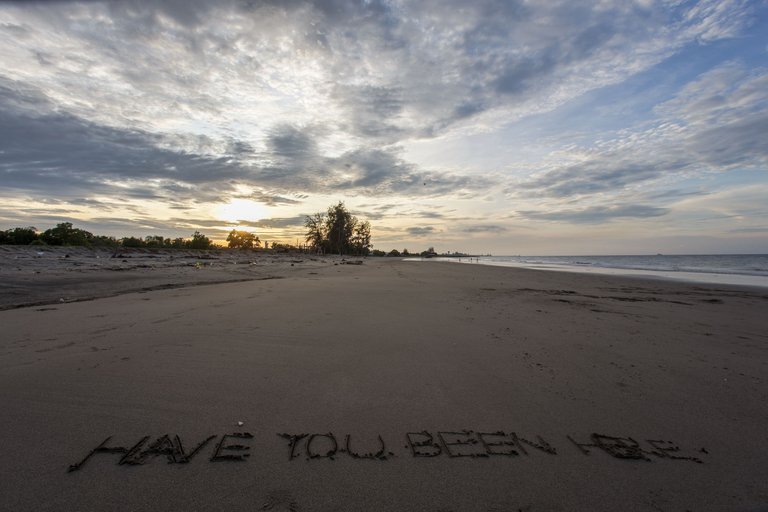 Have you been here? It's my first visit to Seumadu Island after seven years of living in Lhokseumawe.
---
The shore is flank by two ports: Blang Lancang (IDBLL) and Krueng Geukueh (IDKGH). Located in the PT Arun Natural Gas Liquefaction or Arun gas field environment, there you can see the fire dancing in the Gas Flaring.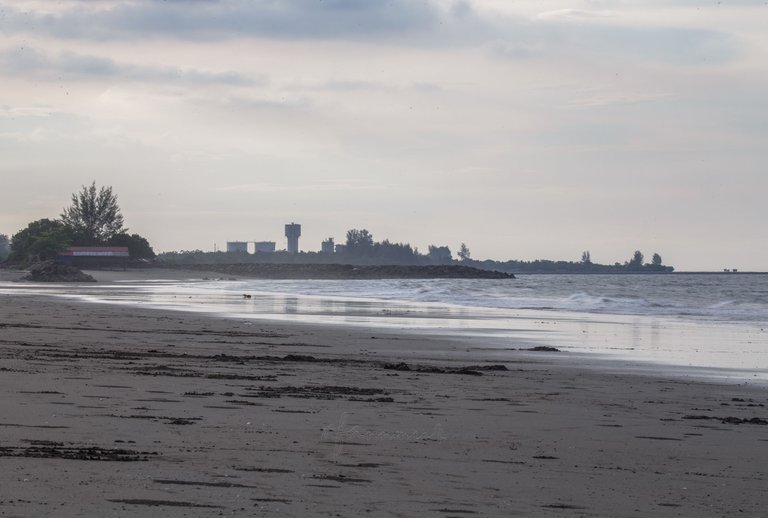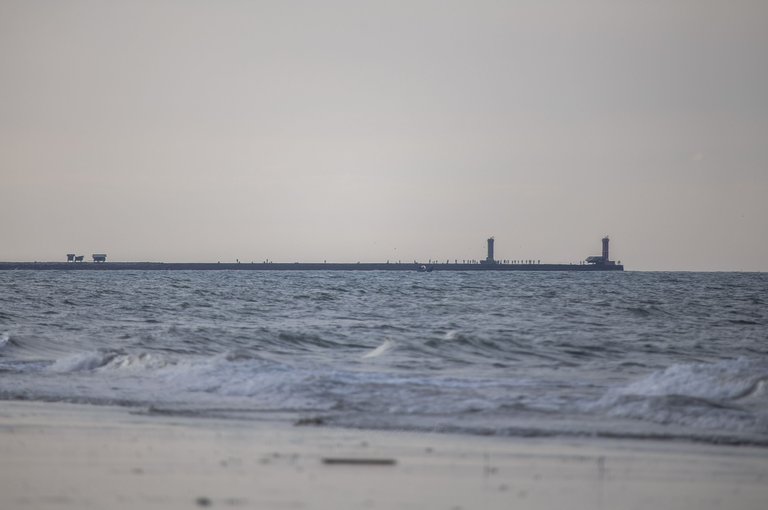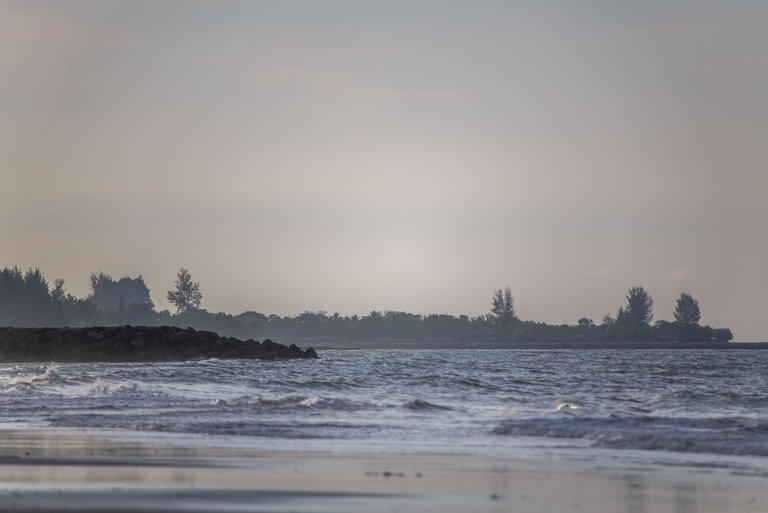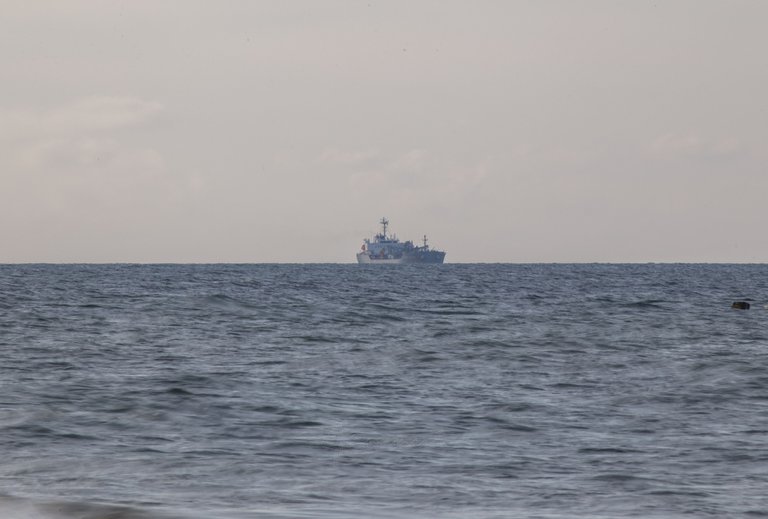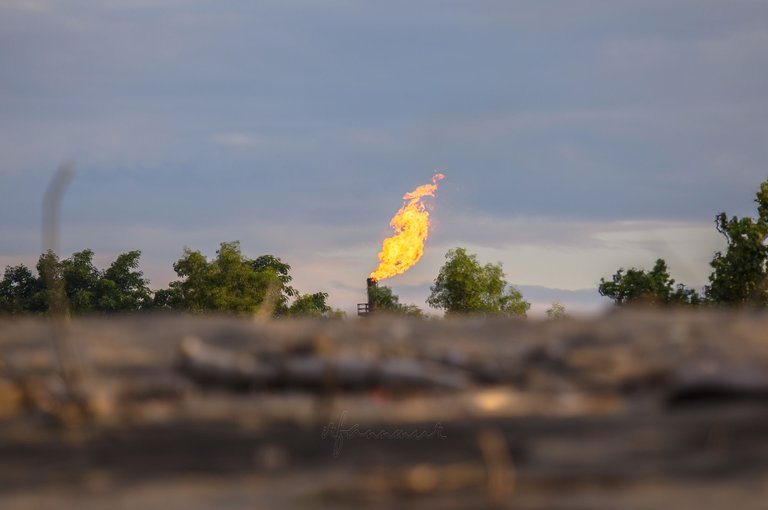 ---
Silhouette of @Naisfreedom and @Bantamuda chatting against an orange sky background. They were waiting for me to finish taking pictures, then they shouted in unison, "Let's go home."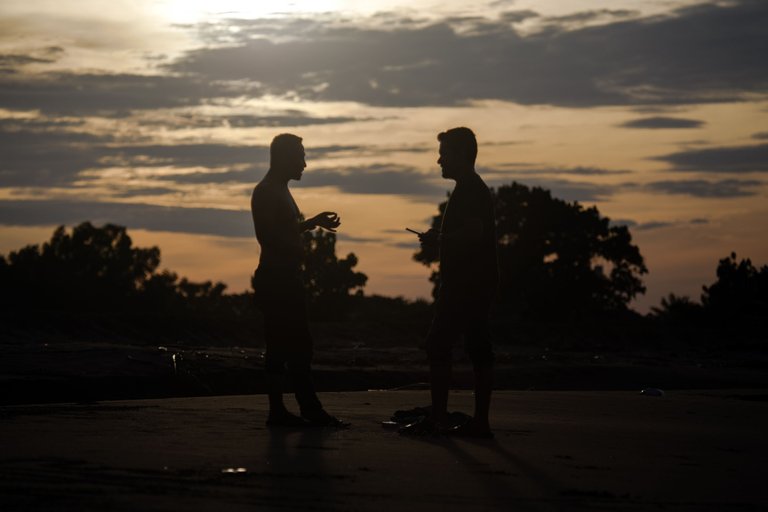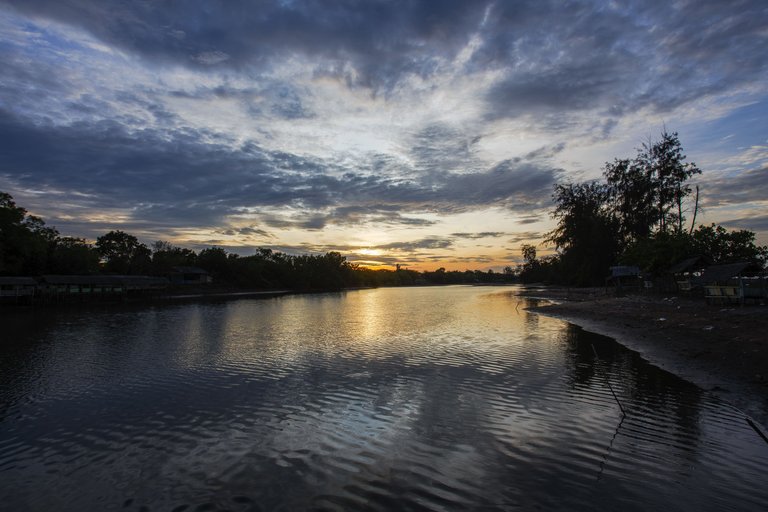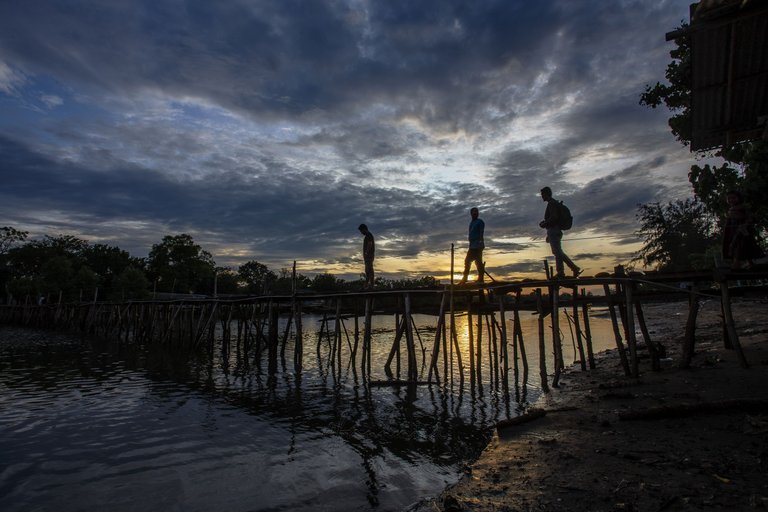 Thank You!
Irfan M Nur (@vannour)
Taken with Canon EOS 6D, EF100-400mm f/4.5-5.6L IS USM & EF 17-40mm f/4L USM lens.
---
All images in this post were taken by and remain the Copyright of Irfan M Nur.