If you have ever wondered whether or not it's a good idea to take your dog with you on a visit to Cambridge.. The Short Answer is... Yes
The Long Answer is. Yeeeeeeeeeeeeees.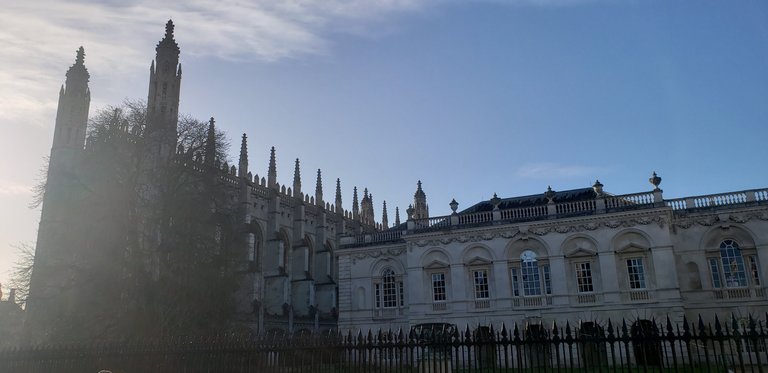 What can I tell you about Cambridge?
Well for starters, it has A LOT of Colleges (31 to be precise).
These colleges lay claim to some of the greatest minds that England has produced, including Sir Stephen Fry, Sir Isaac Newton and Stephen Hawking (Who was not a Sir, as he turned down his Knighthood on account of him 'not liking titles')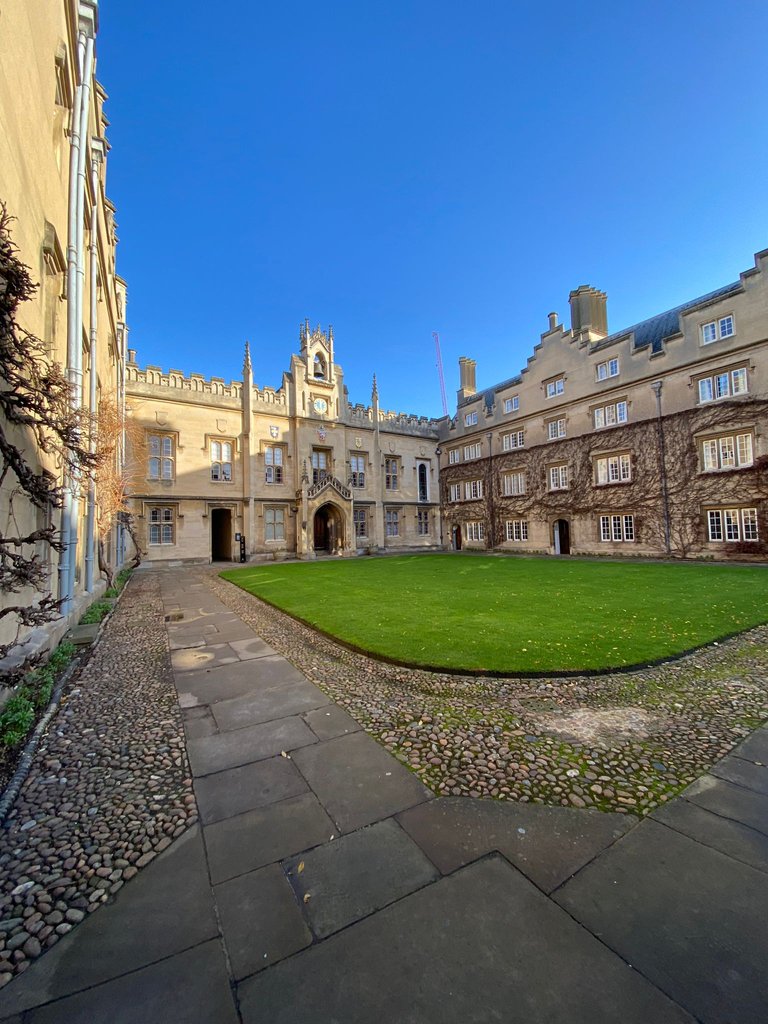 Getting There
We drove to the Cambridge Park&Ride, parked the car (for free) and took the bus to the City Centre (£6 for a return ticket) (Free for Dogs)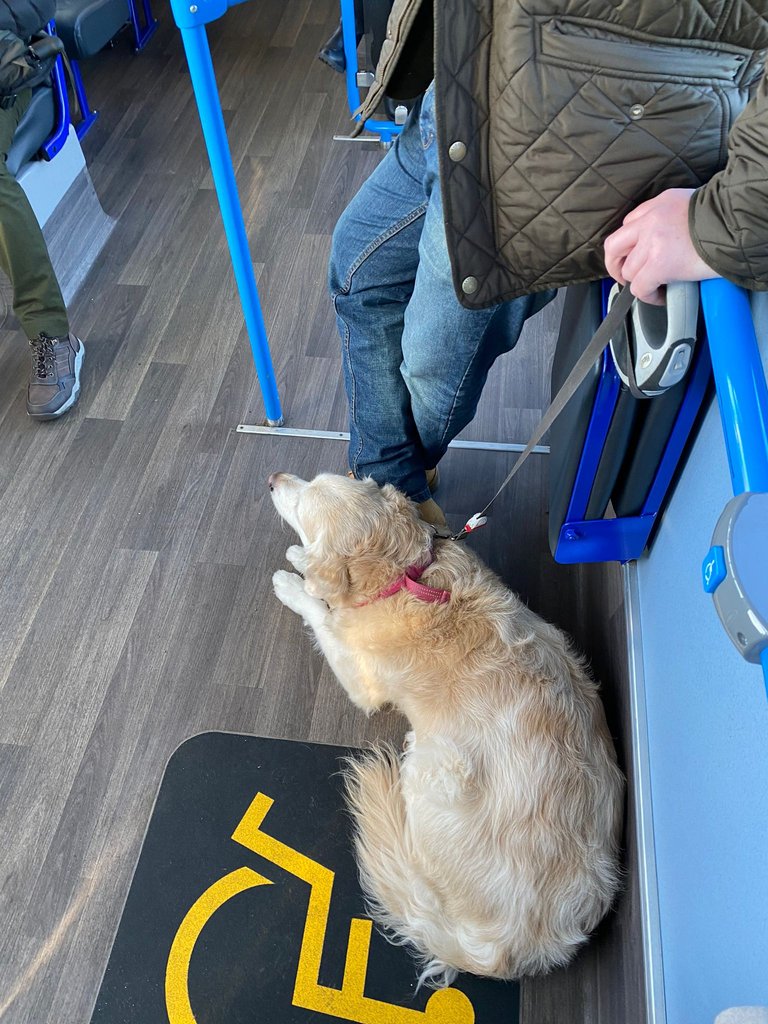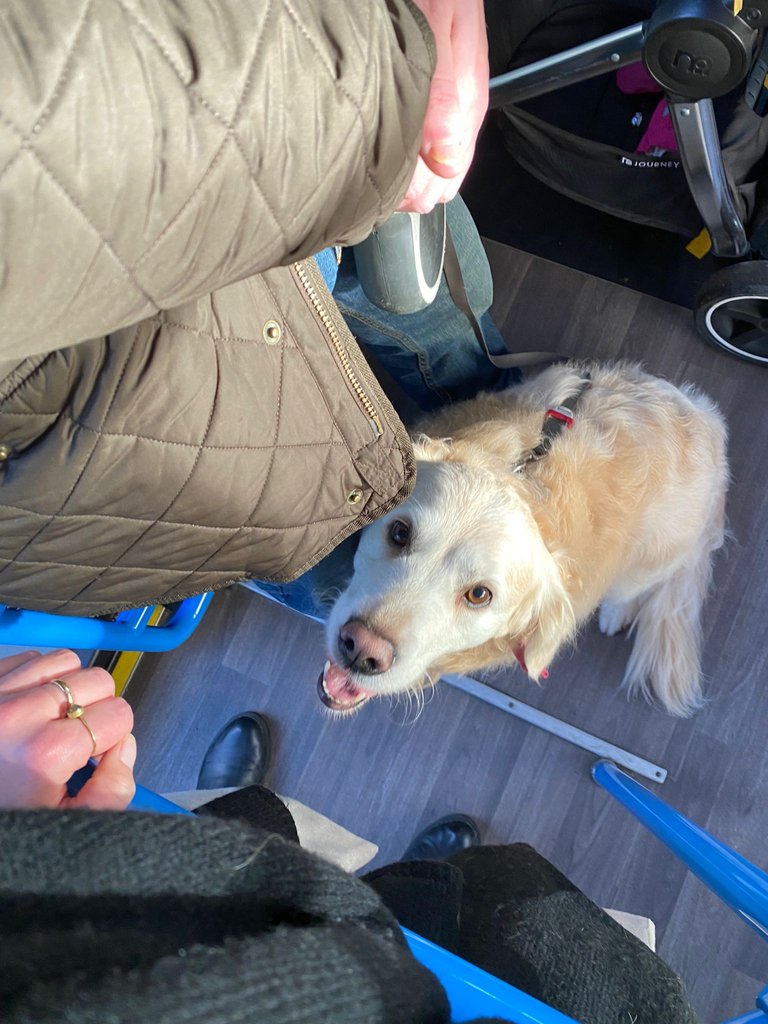 Stops & Photo Ops
The first stop and photo op was the medieval Round Church. Built in 1130 as a Parish Church, the building now serves as the Cambridge Tourist Office (Although it was closed when we were there, so I can't really tell you much more about it)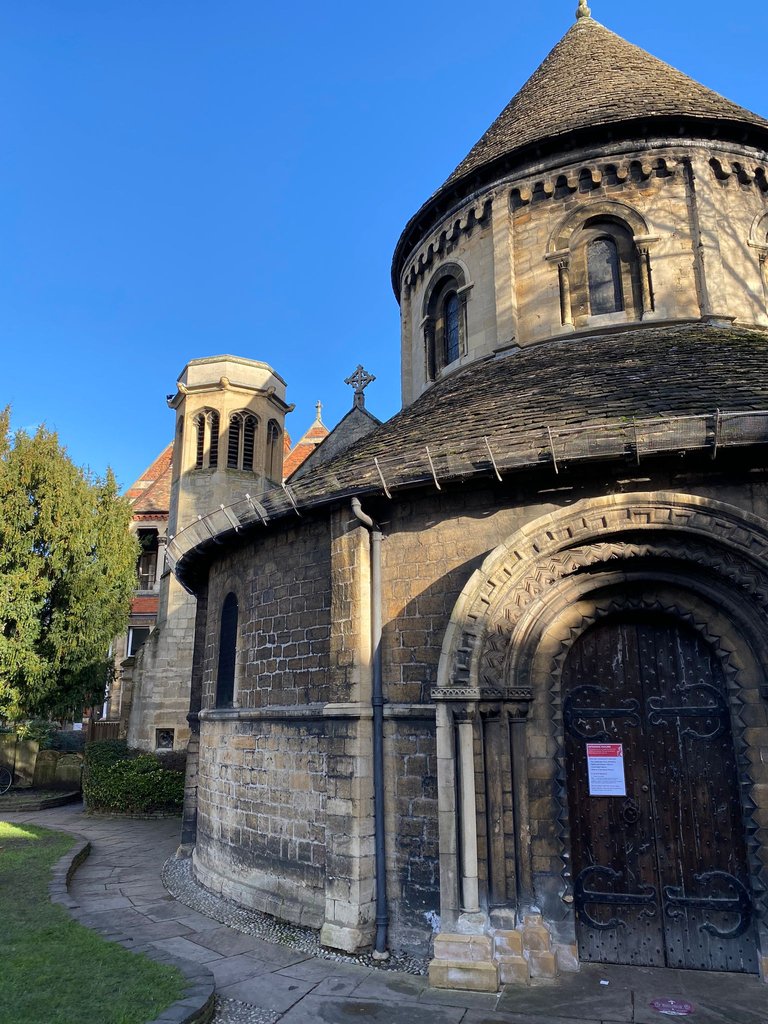 Jacky the Pup Master or George the Dog Whisperer??
At this point I know you are thinking 'I Wonder who is better at getting the dog to pose for photos'..
Well, wonder no more, as the following few images should help you to make up your own mind.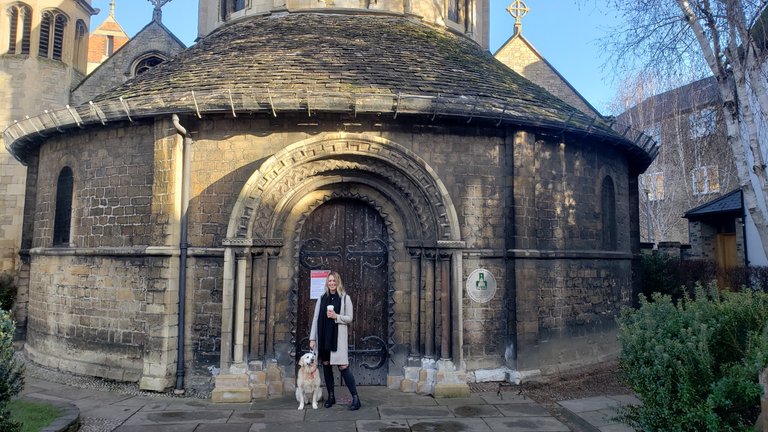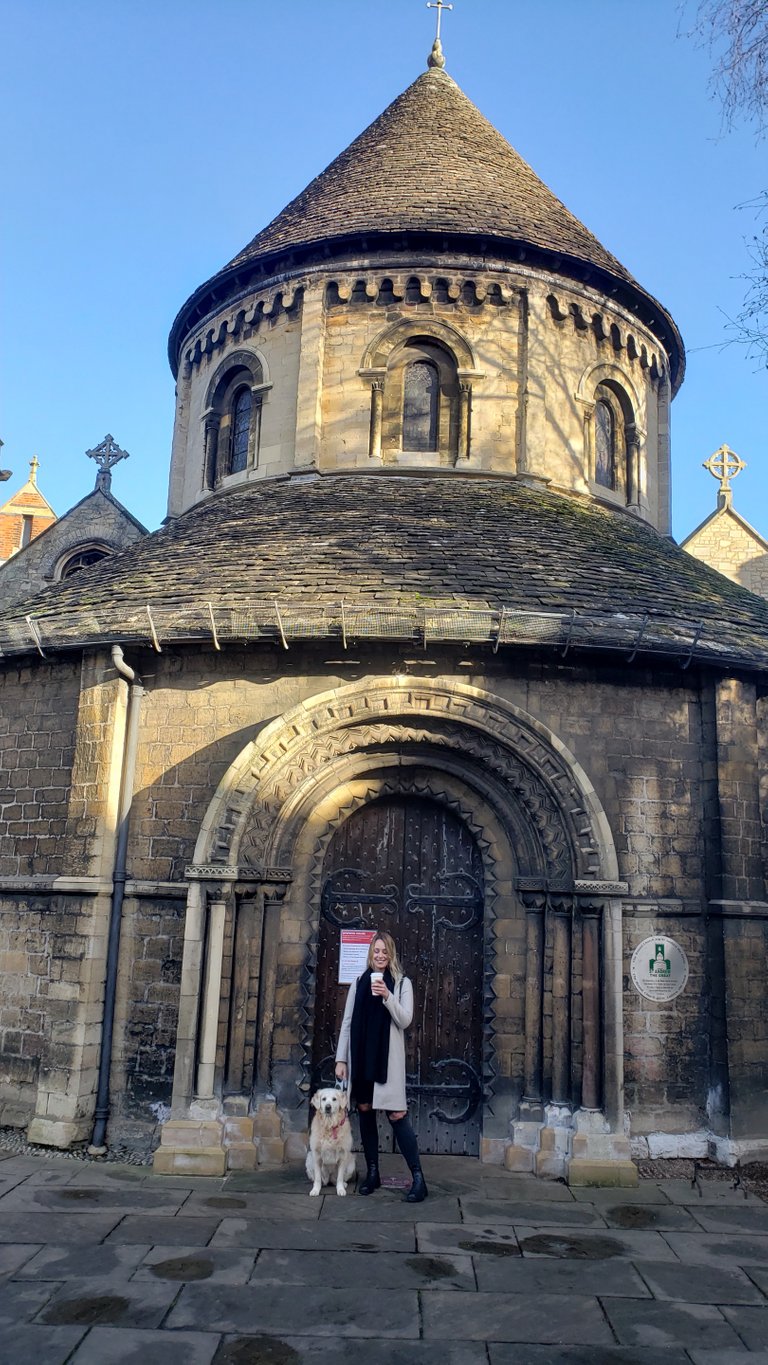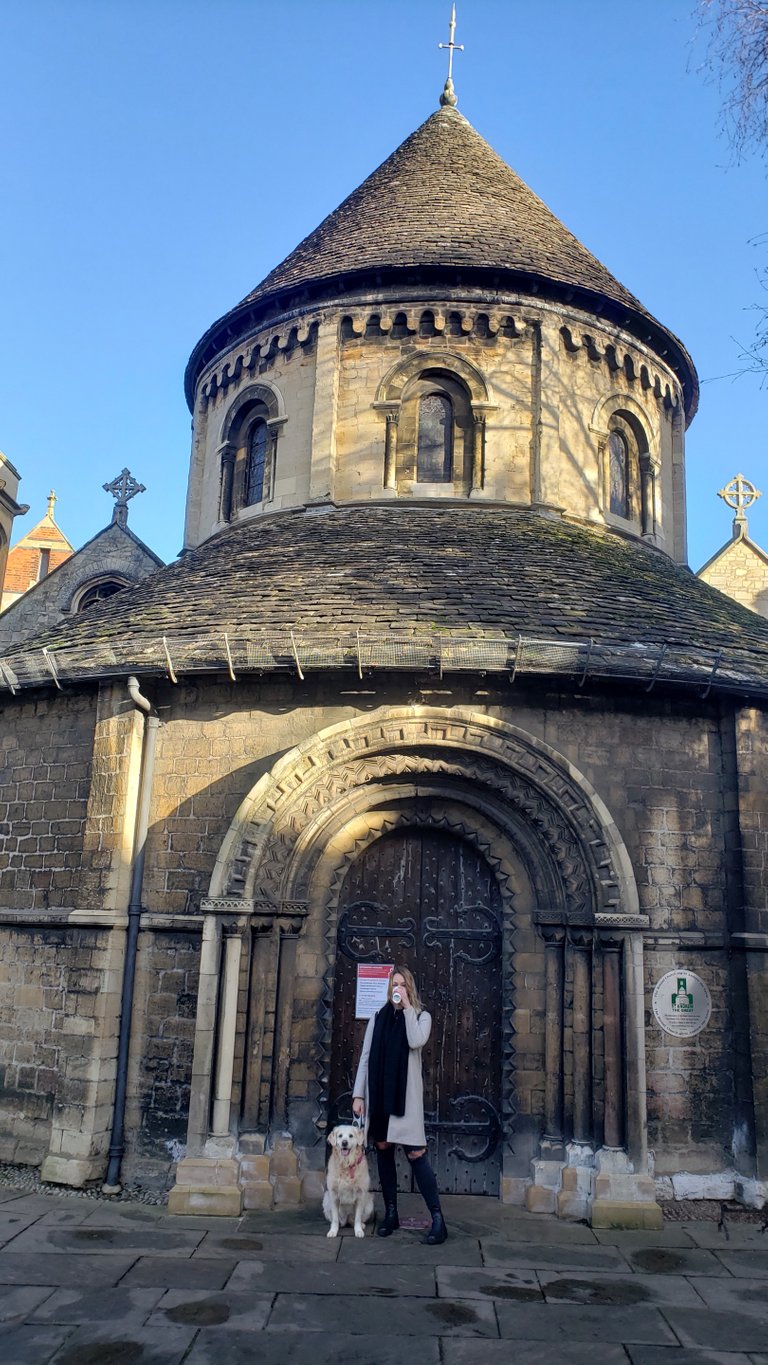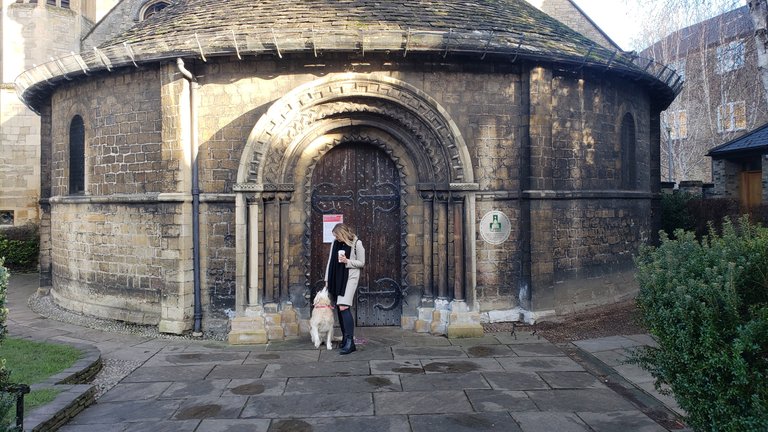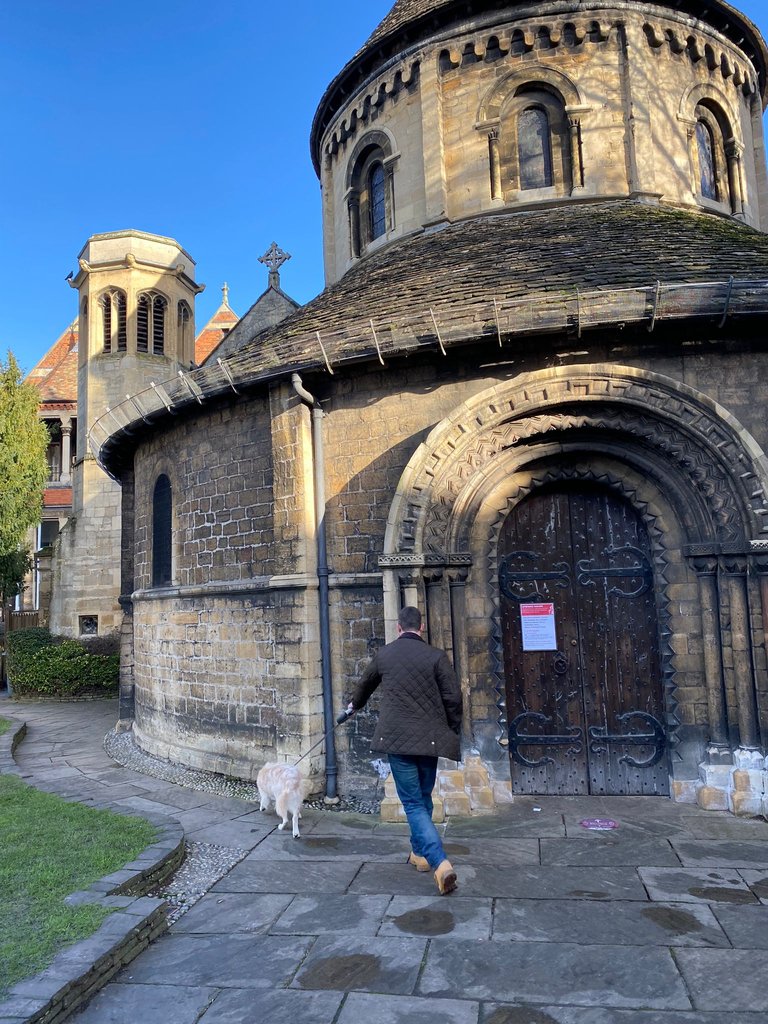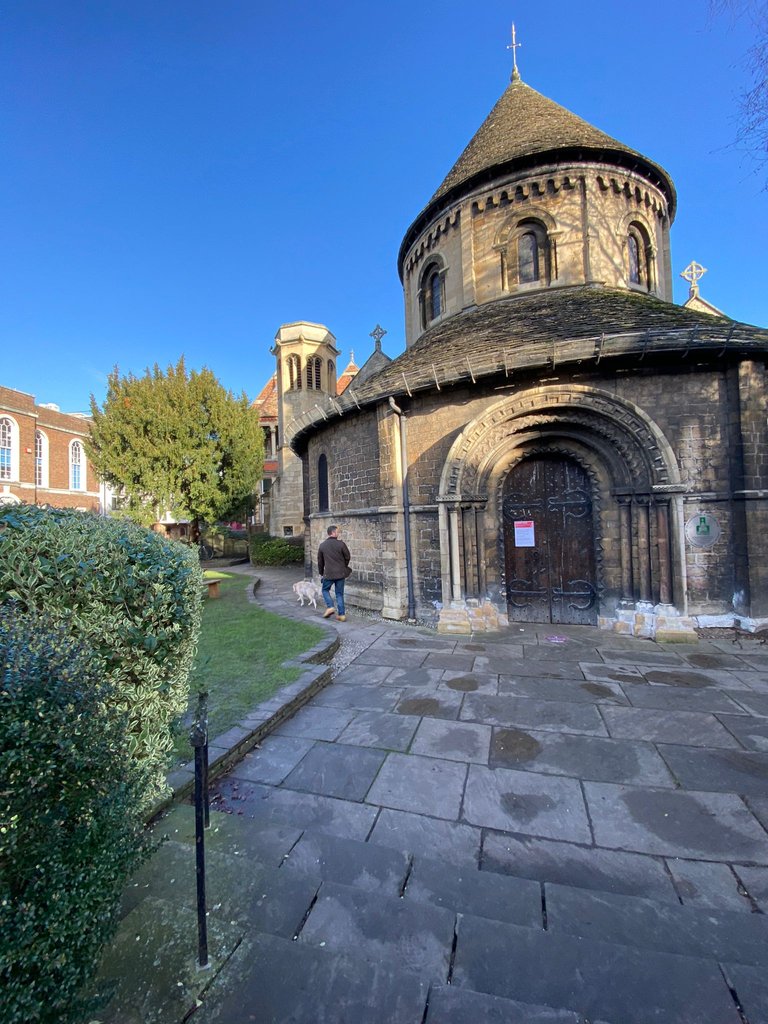 We spent some time exploring the city and wandering down a collection of the prettiest side streets I have seen in England.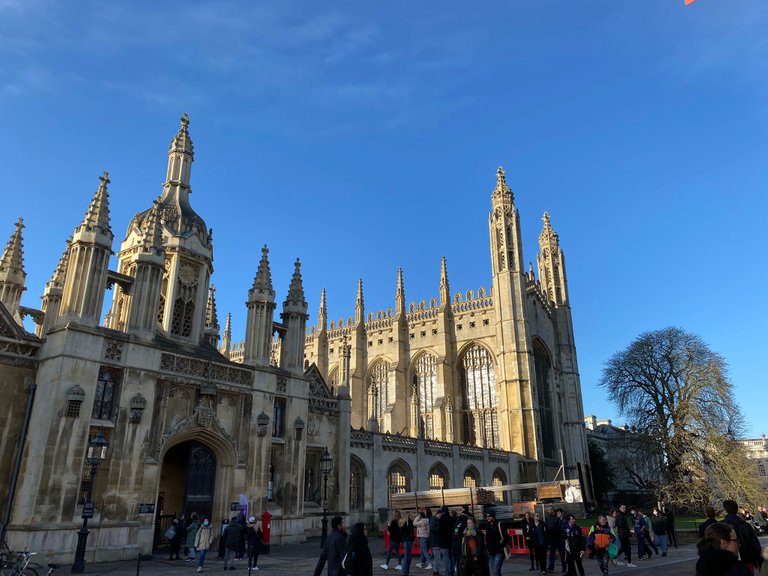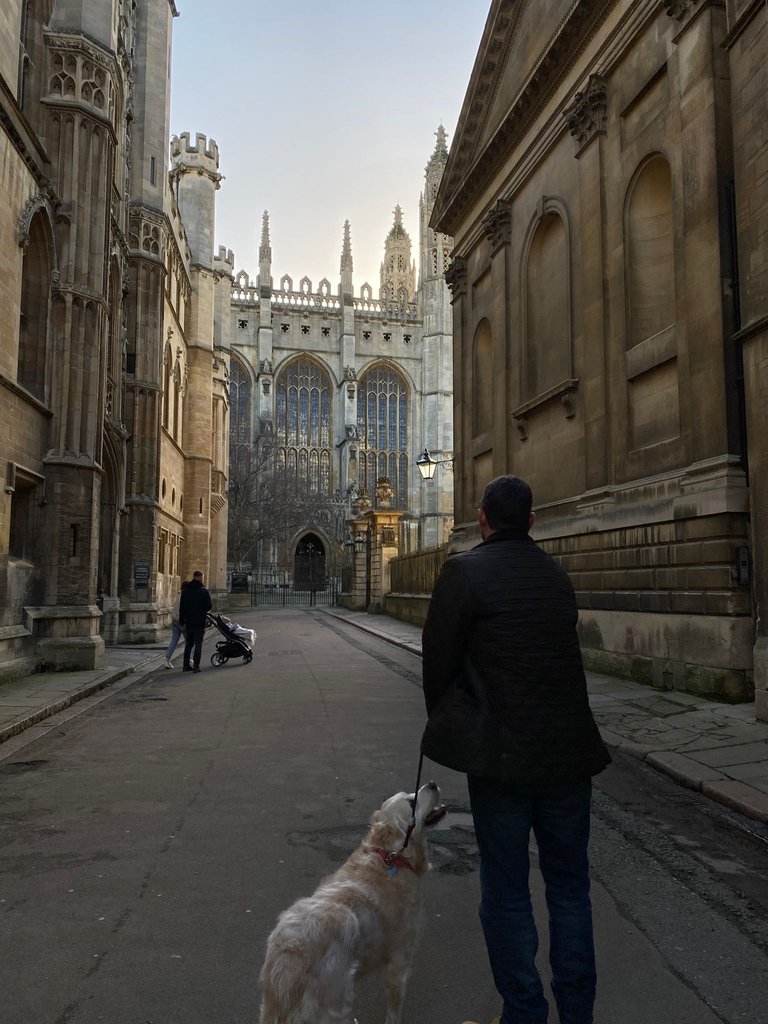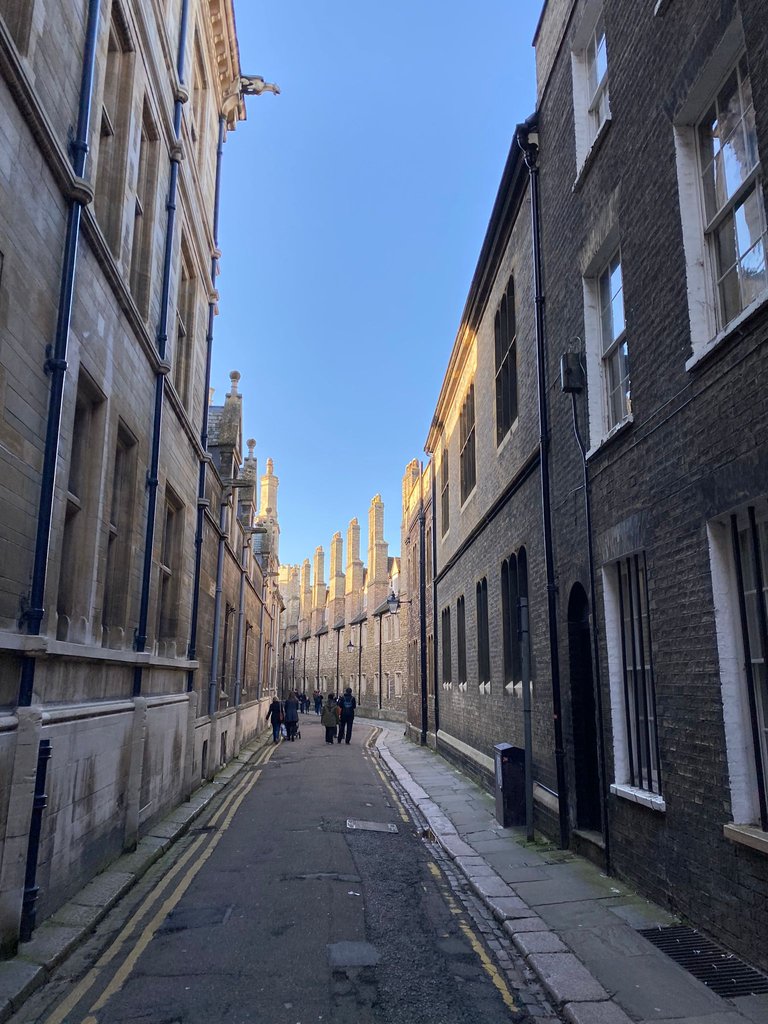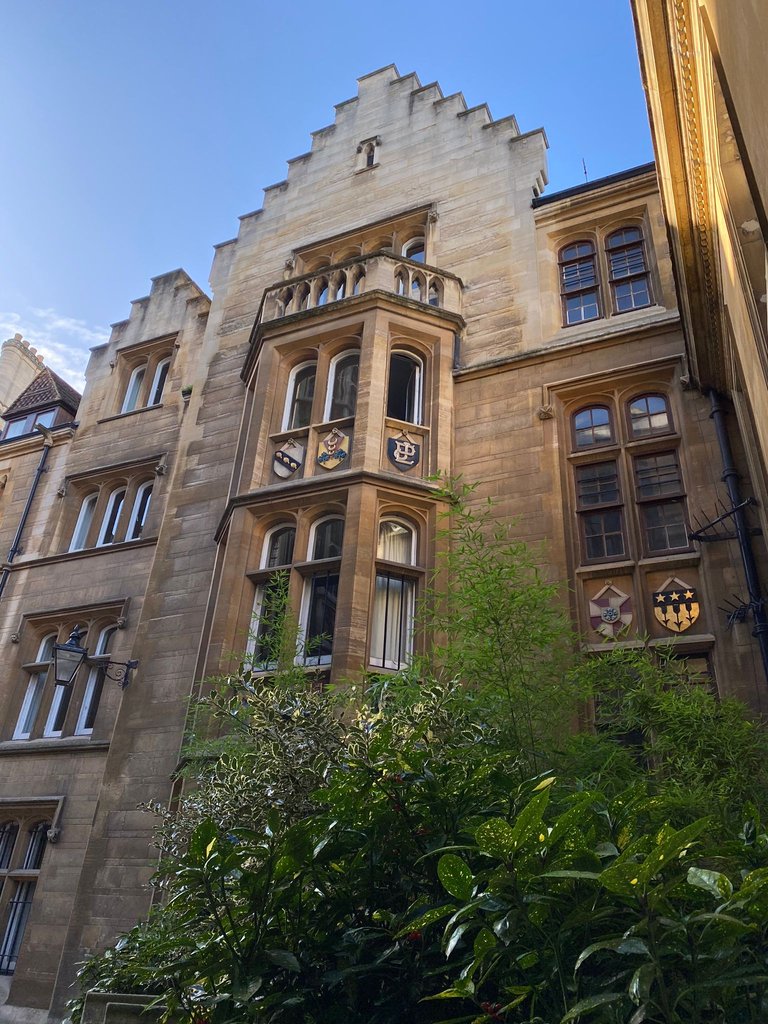 A Quick cup of Tea in one of the many 'Dog Friendly' Pubs, and we were ready to go Punting!!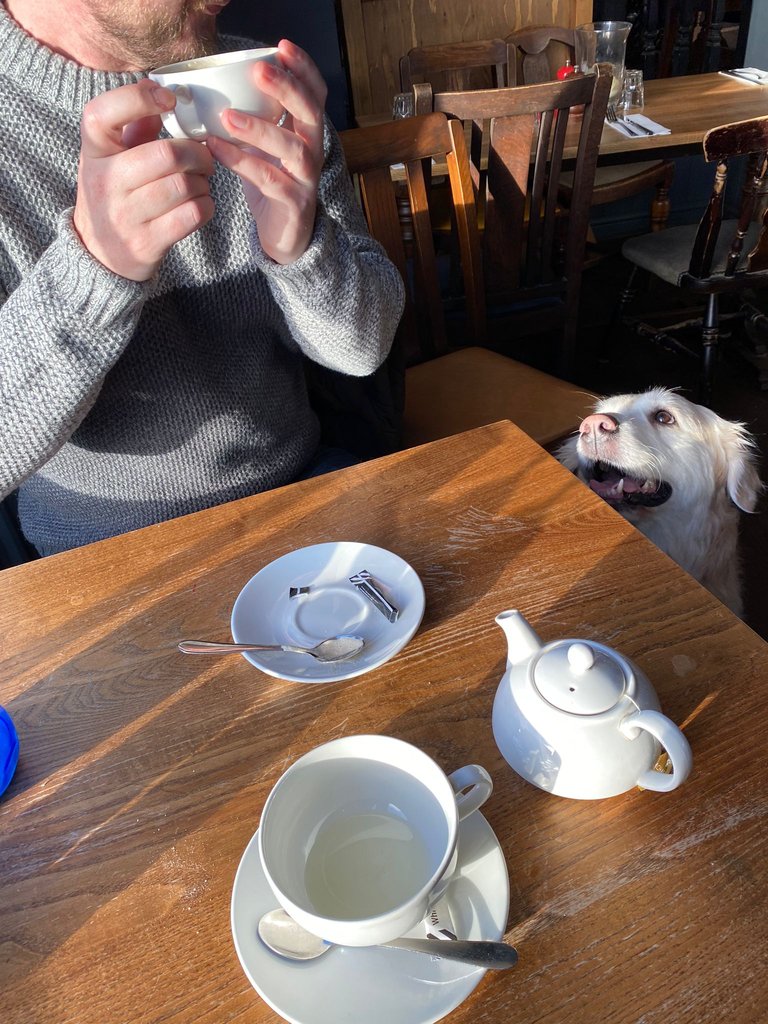 ![IMG-20220109-WA0016.jpg](https://files.peakd.com/file/peakd-hive## Header 2/vanbliss/23zS1JhBbej9GcCQdtRSukkWUZMtCxVwMTGf51K2Lqm2K1rM3uA66hZZrcz7YiVuMn3Hs.jpg)
Taking a Punt
According to the Cambridge English Dictionary ( <-- See what I did there)
A Punt is a long, narrow boat with a flat bottom and square ends, moved by a person standing at one end and pushing on the bottom of a river with a pole.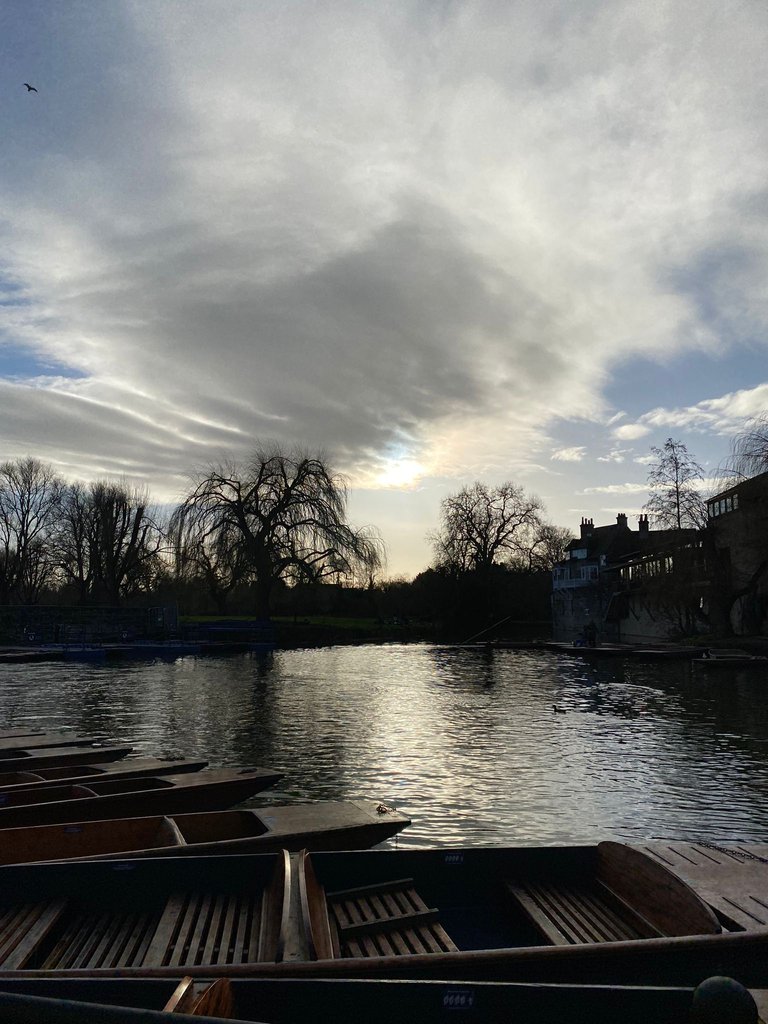 Once you are in a Punt, and in motion, you are officially.. Punting!
So Jacky, Lily and I set off on a 45 minute Punting experience on the River Cam, with a Guide firing facts every 3 to 4 minutes.
The tour is actually terrific.. My only advise would be to spend a little time watching the boats go before you buy a ticket as there are different size boats and different experiences available, from group boats to private 2 people Venice style trips, and even 'self hire' where you can go Punting as the Punter of your own Punt.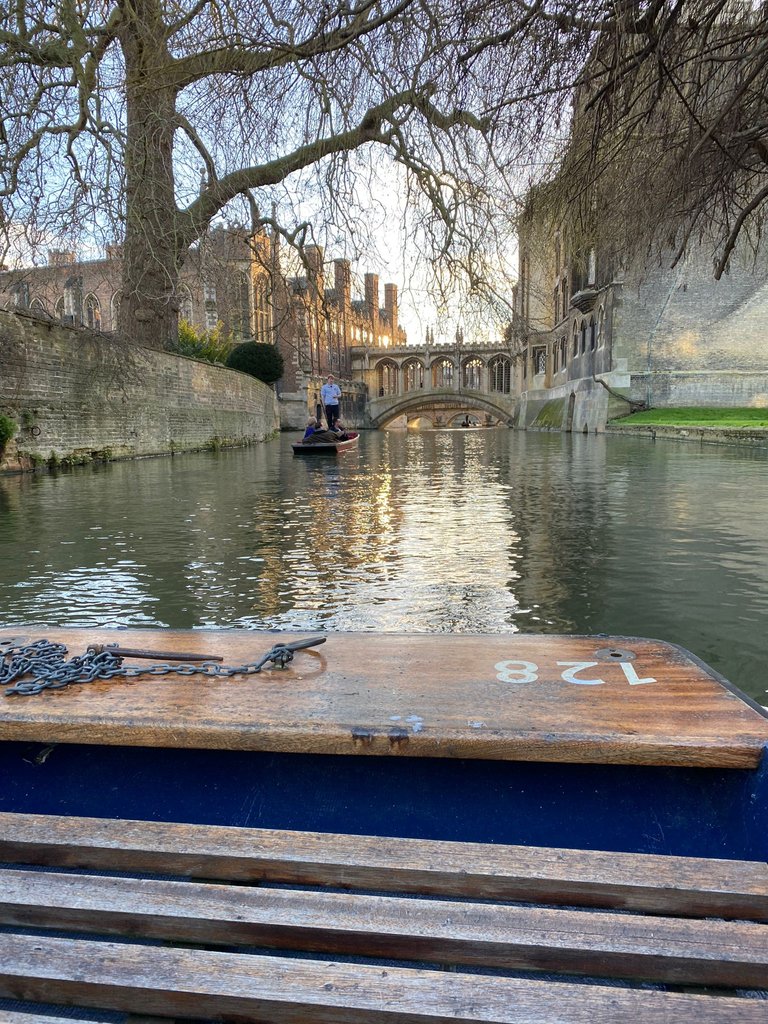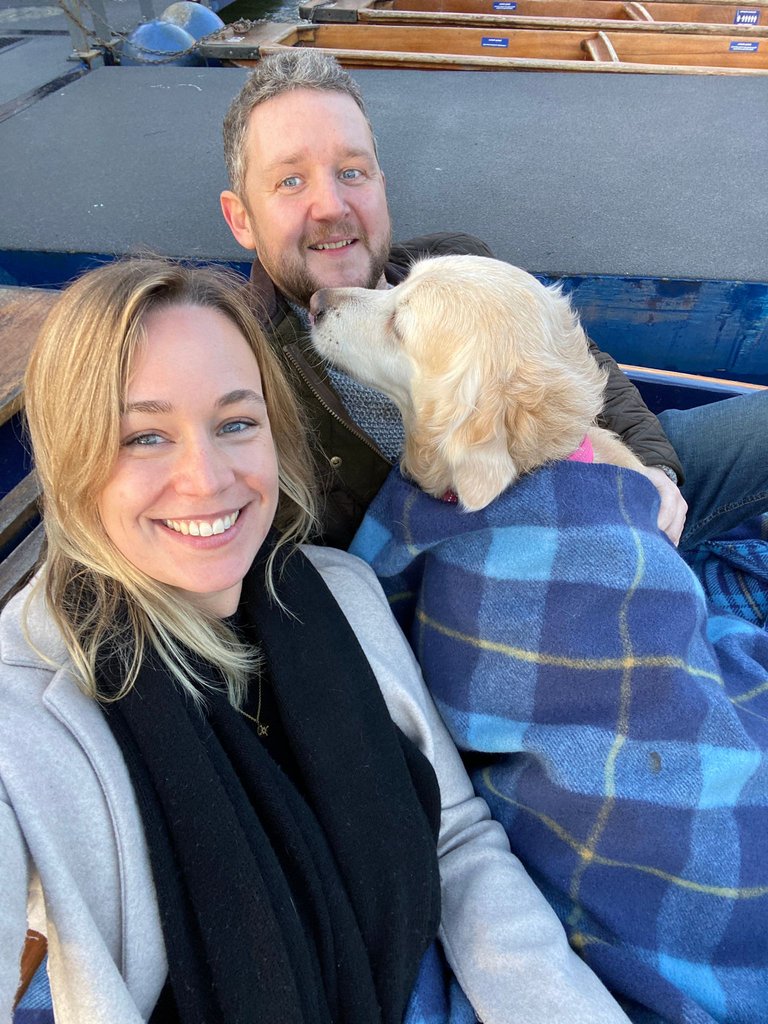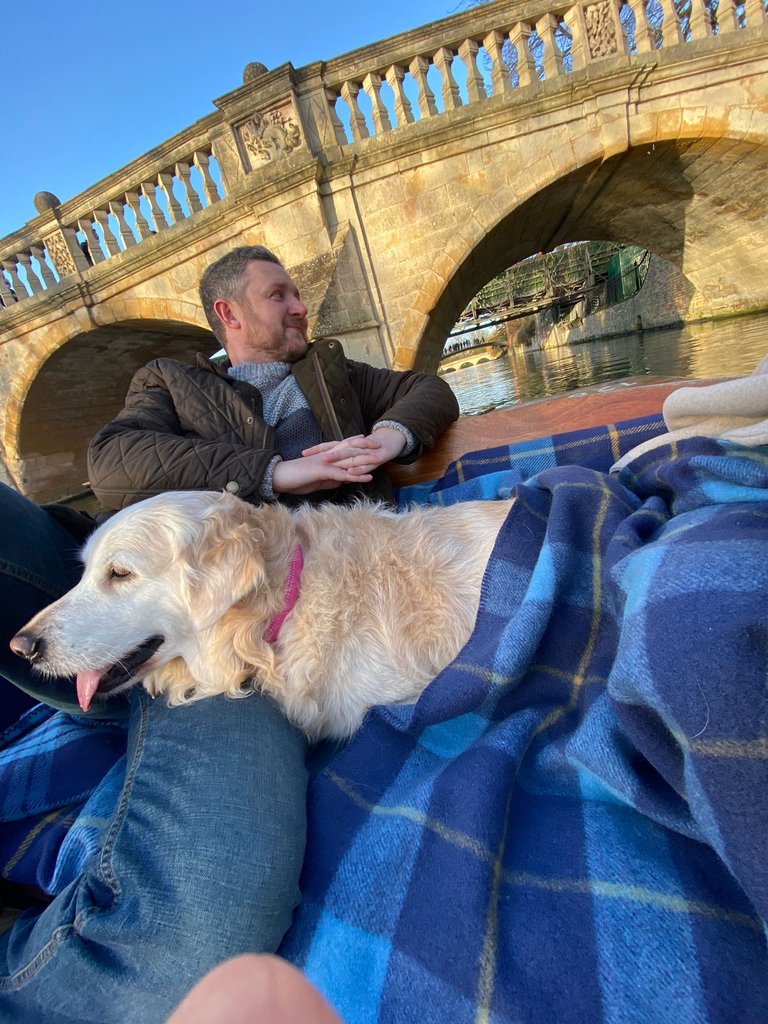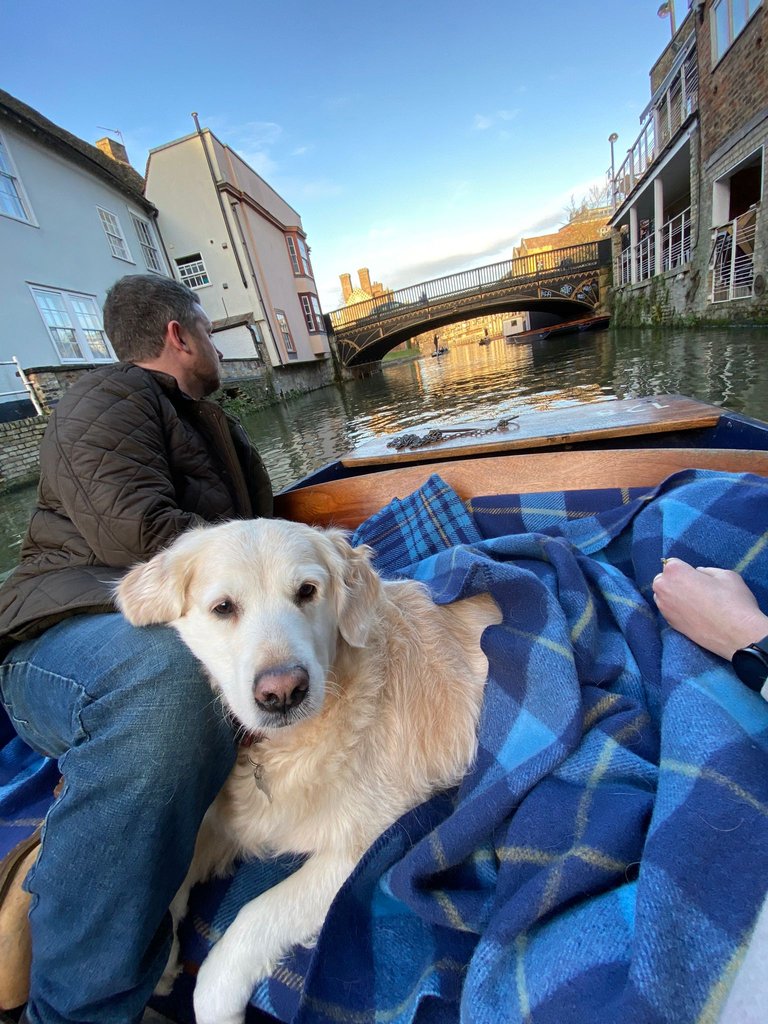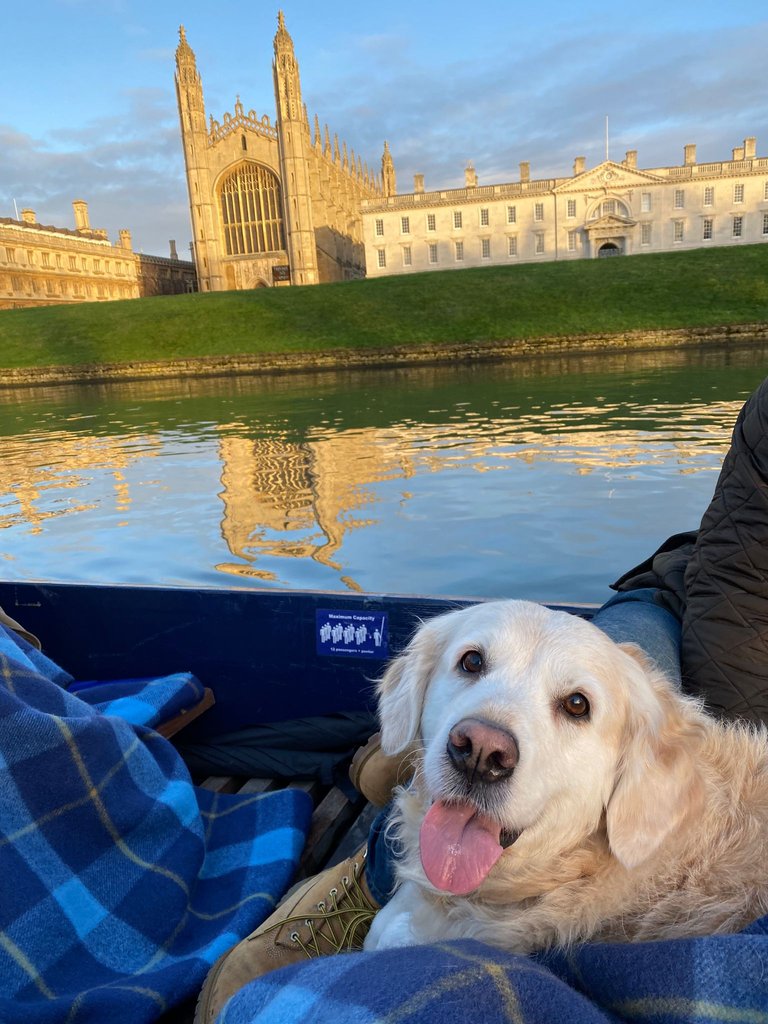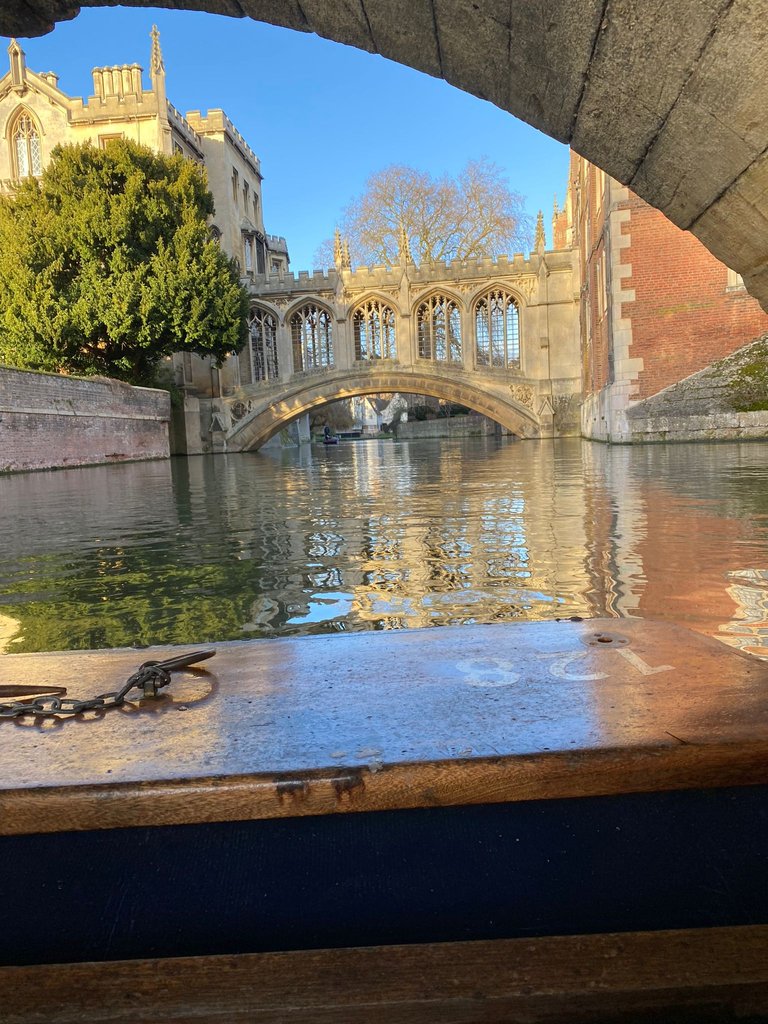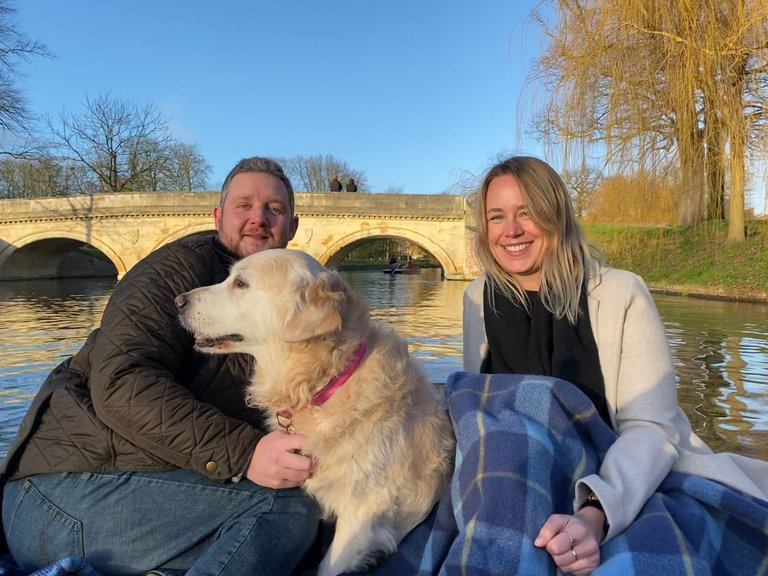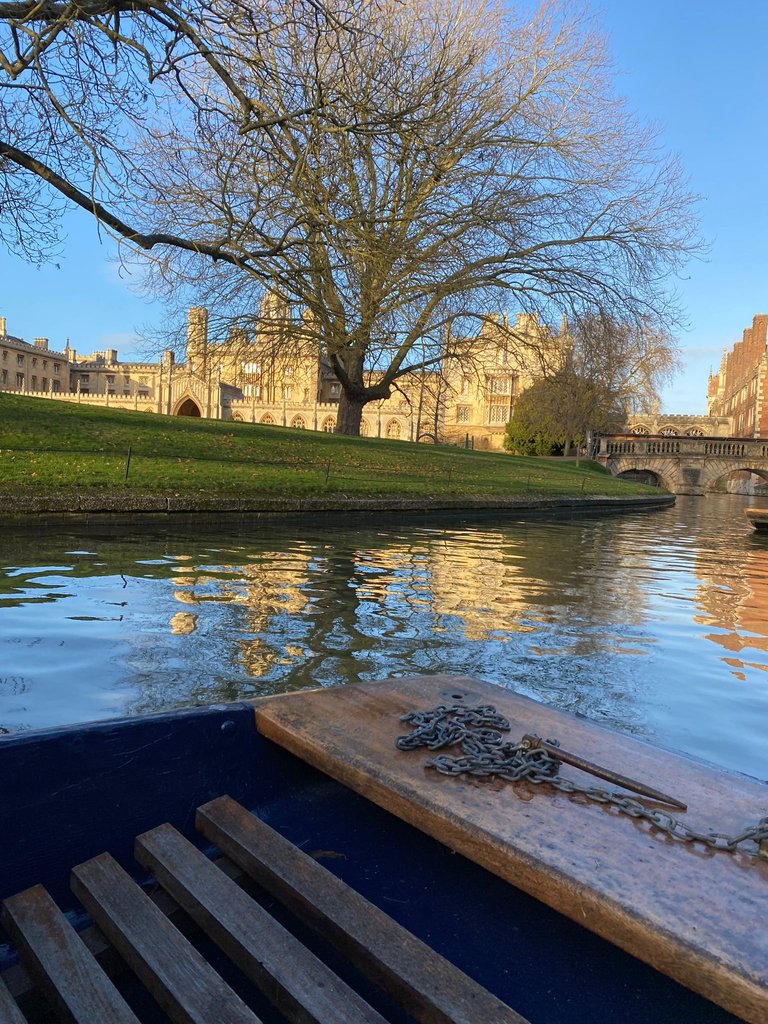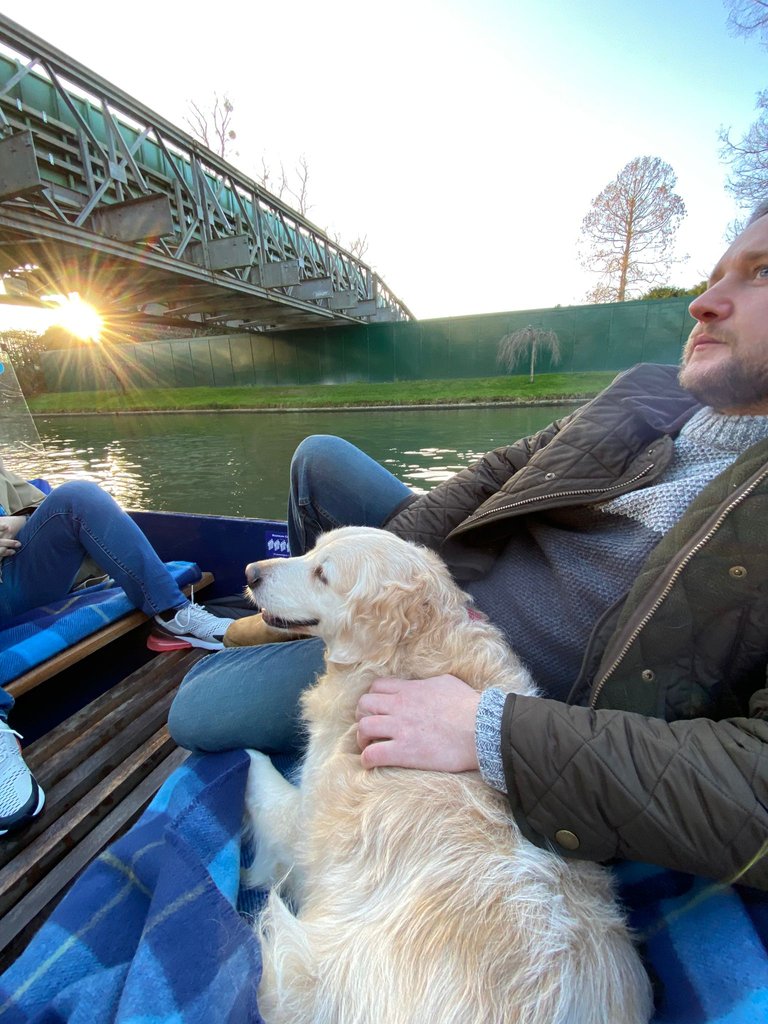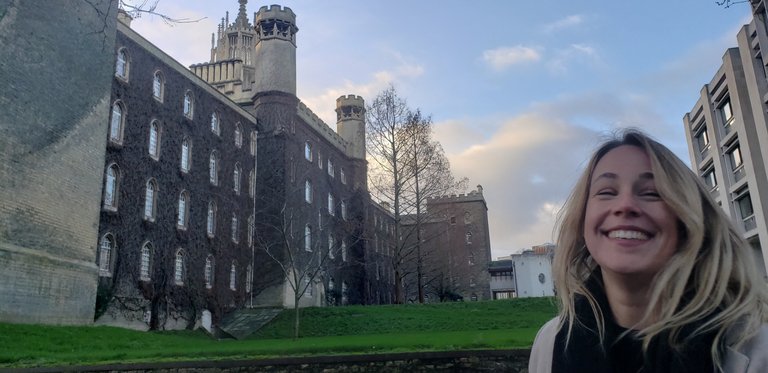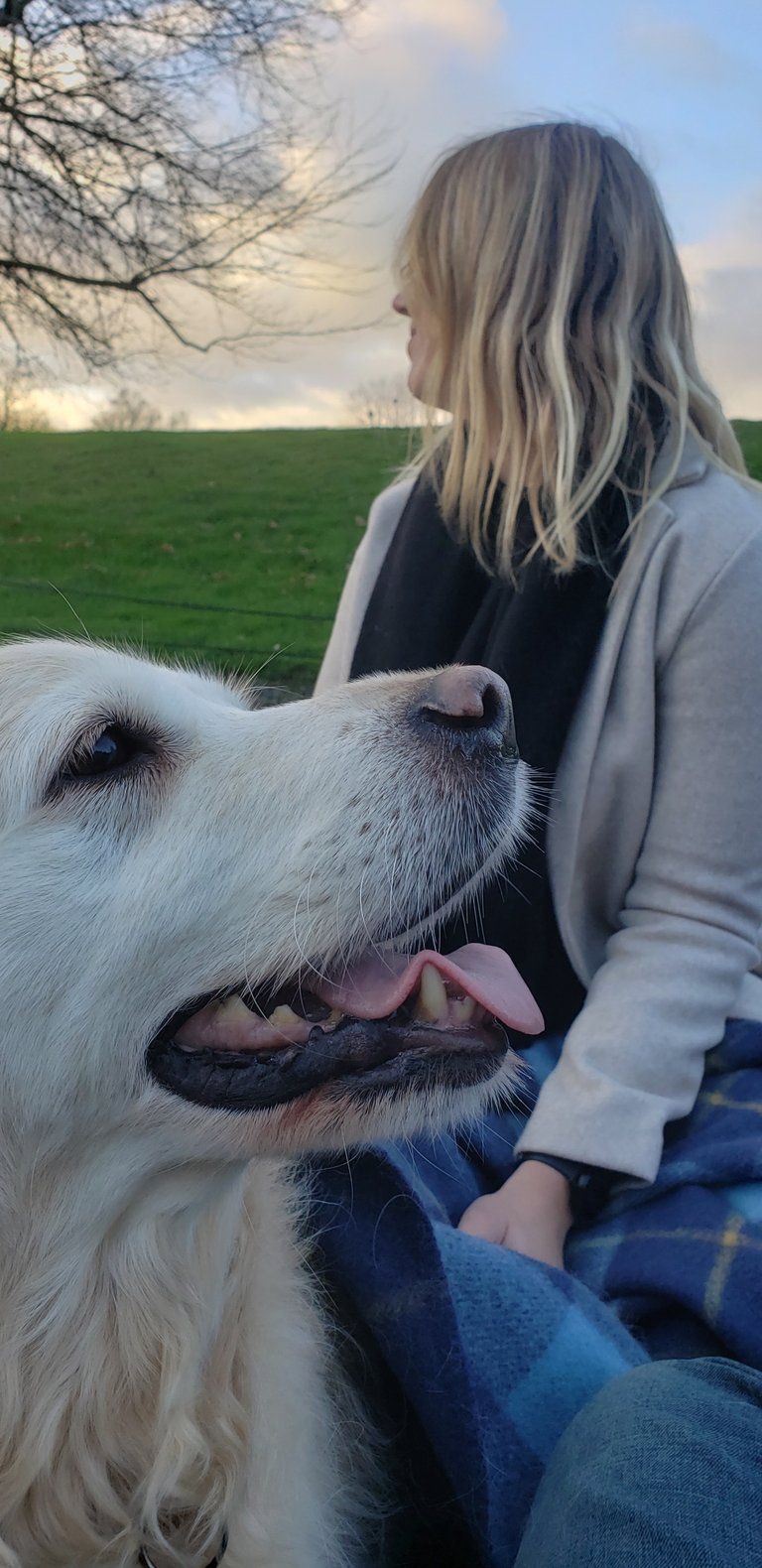 After all of this excitement it was time for something to eat. So we stopped off in Brewdog for a quick bite before heading for home.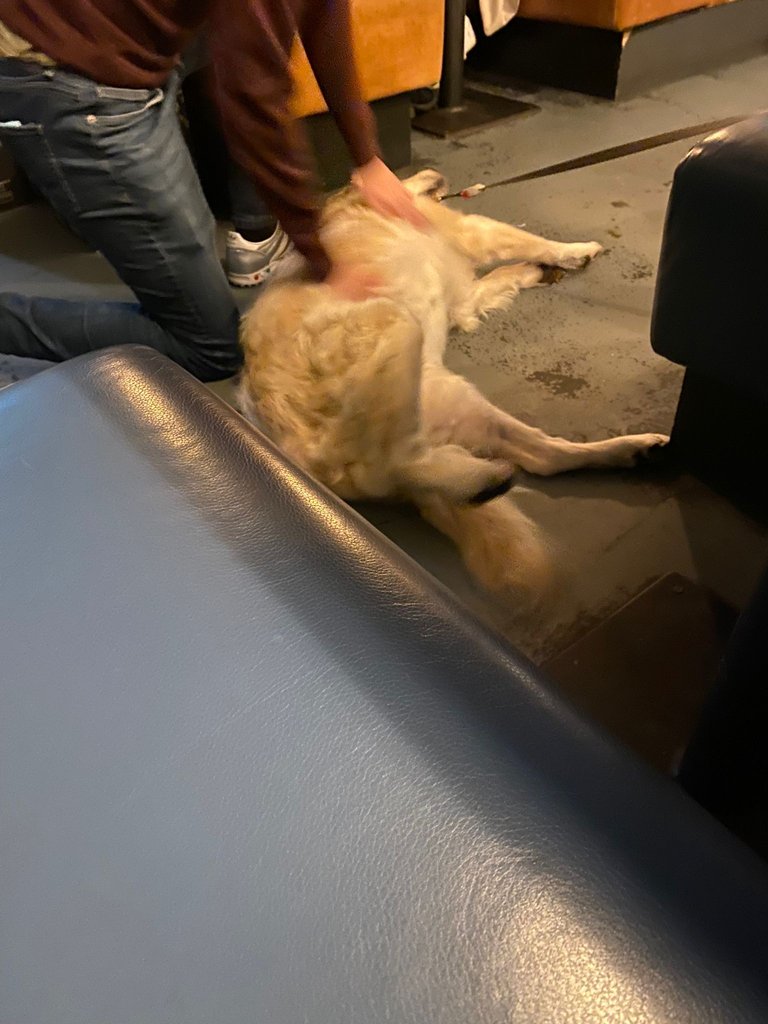 (Dogs Are Welcome in Brewdog.... Would be an understatement)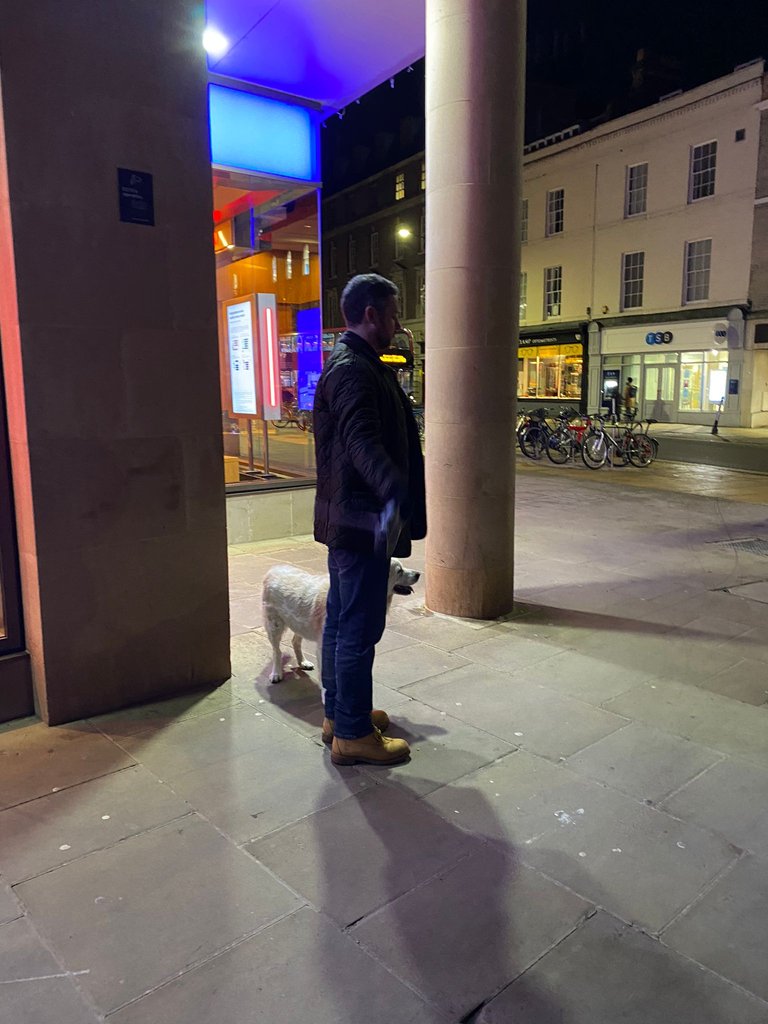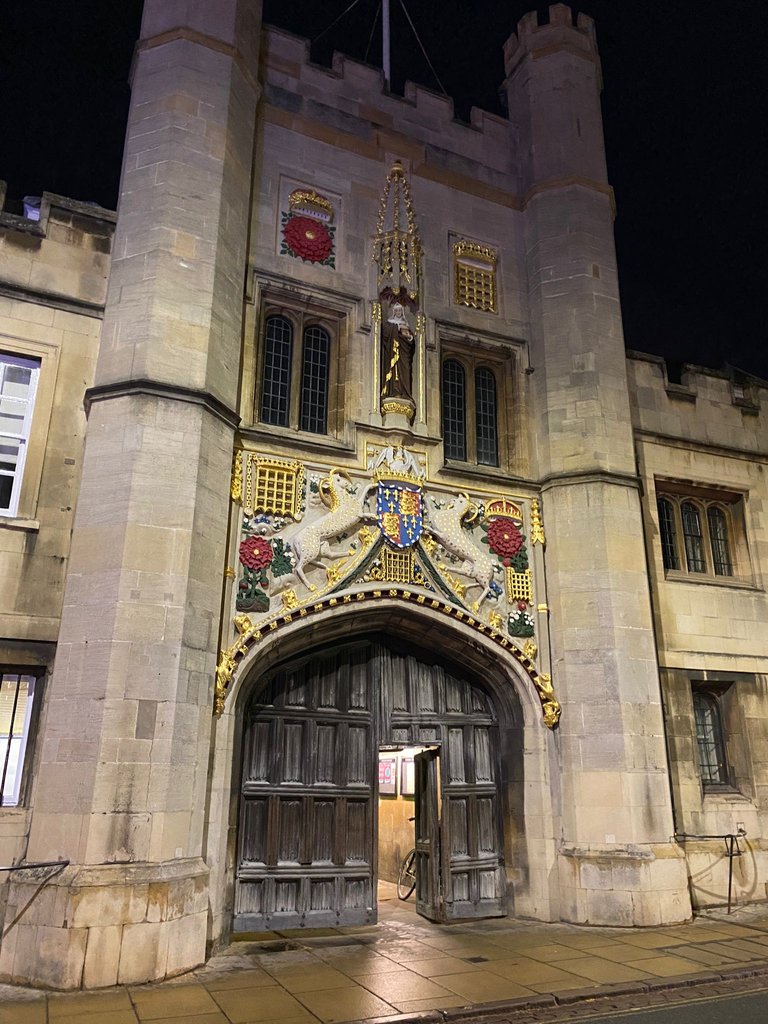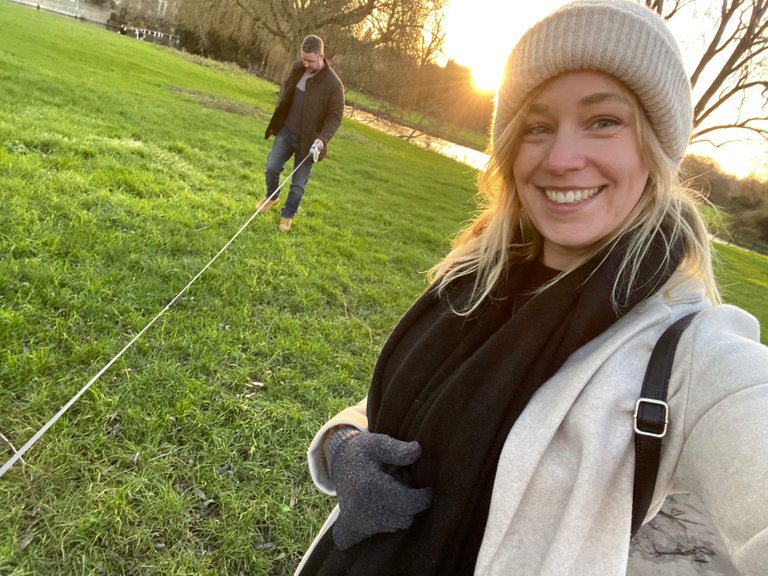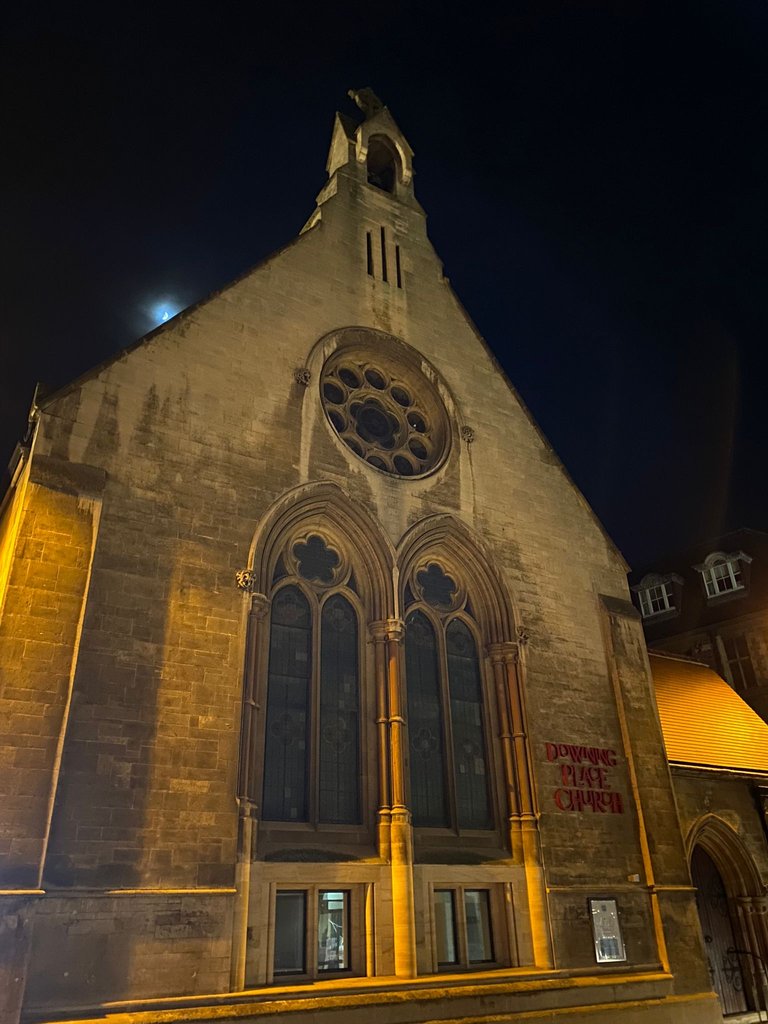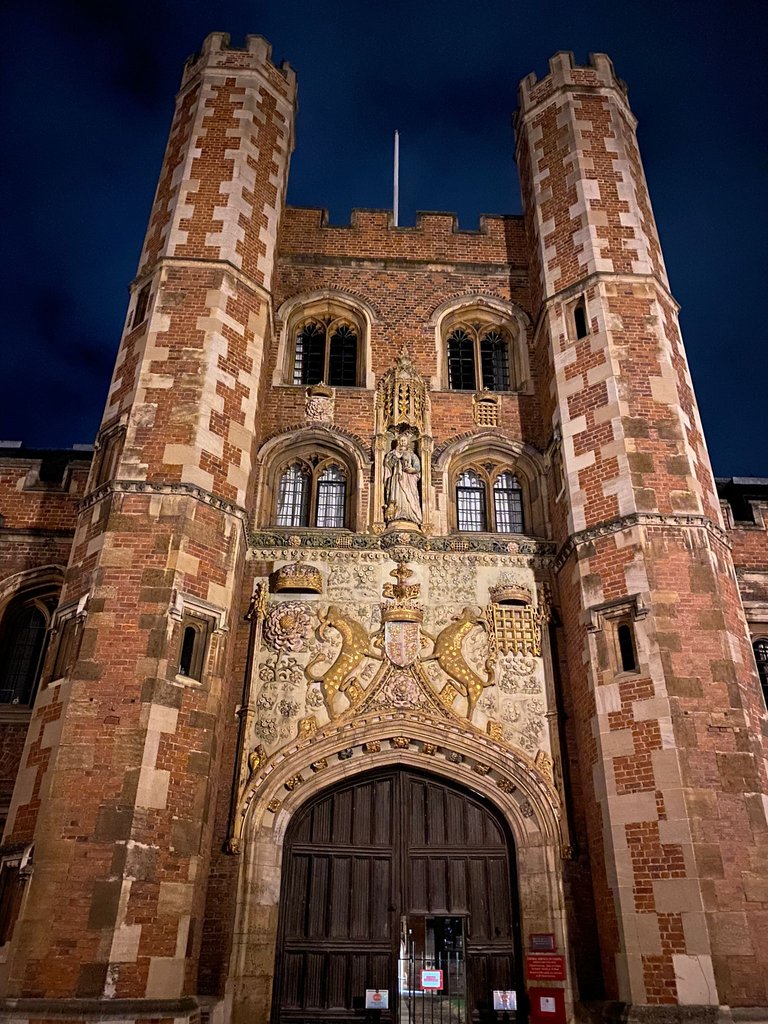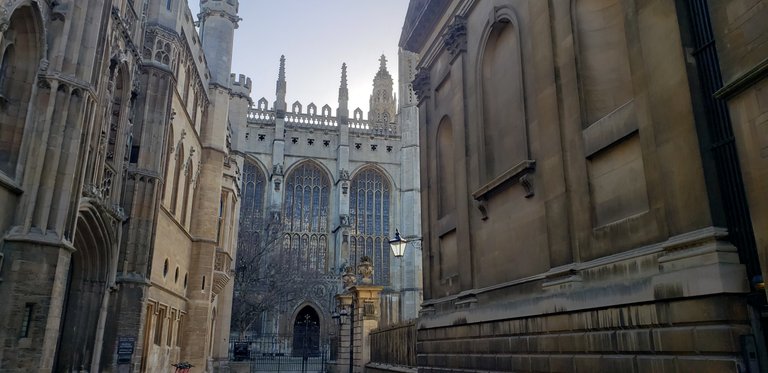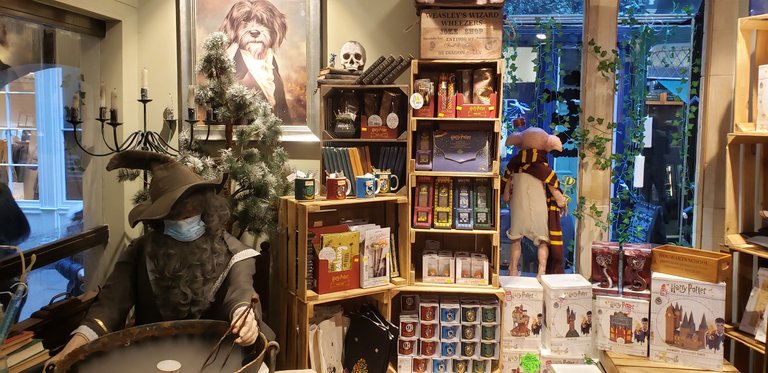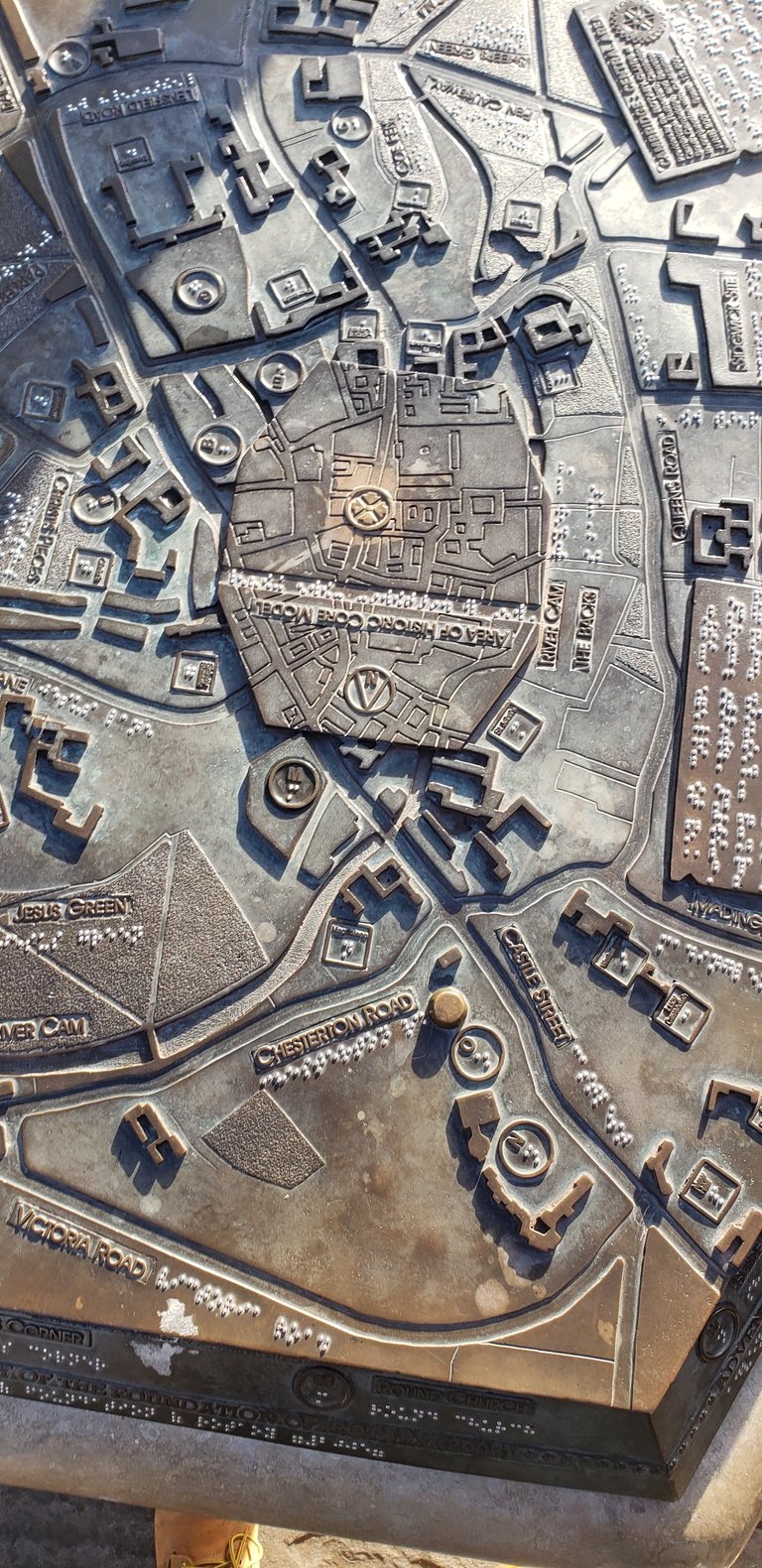 And that Folks, is a Dogs Day Out in Cambridge!
Does anyone have any suggestions of where else we could take the dog? It really was a joy to go somewhere that had so many dog friendly businesses and activities. It would be great if we could find others like it :)