Read this post on TravelFeed.io for the best experience
---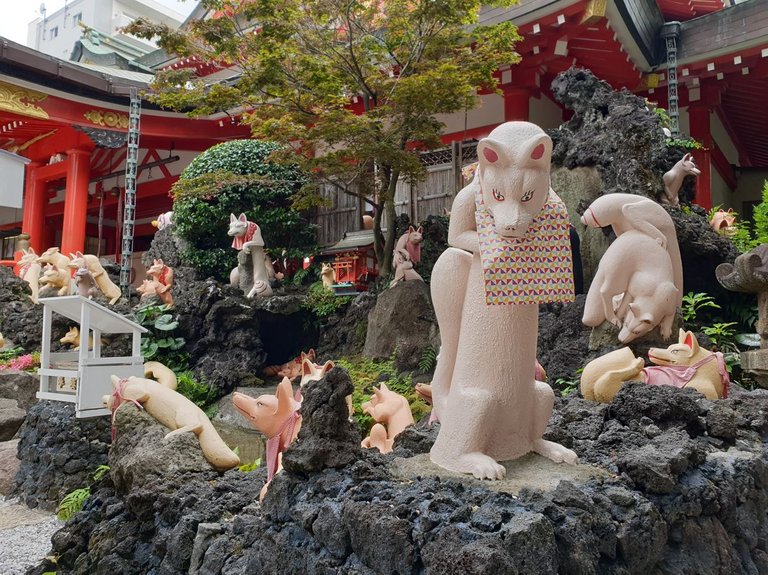 ---
Hey Hive!
So if you missed the last post, I started recounting my trip to Kawasaki when I went to visit Sean in Japan at the end of May 2019! He was doing an internship with Fujitsu in Tokyo then for about a month or so but we missed each other so much he booked me a flight to go and visit him!
Last week, we spent our Saturday together exploring one of the most historical shrines in Japan - Nezu shrine! It boasts lush greenery with ponds of carp and beautifully maintained wooden structures that reflect Japanese culture. They also have adorable compact torii gates that I had the perfect height for!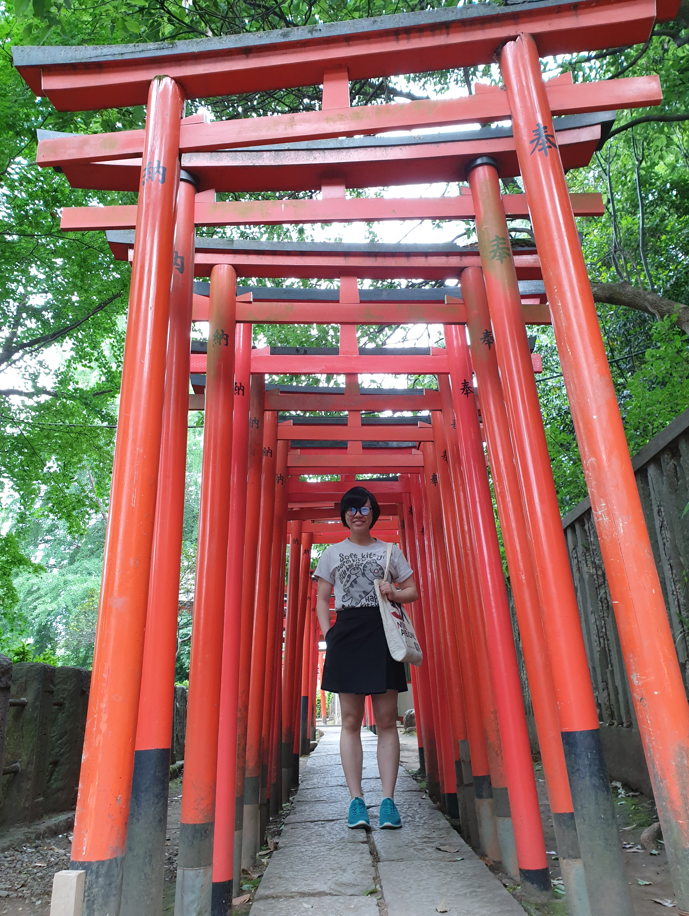 2 June 2019. Sunday.
In our Google search for interesting shrines we actually found another one with these small torii gates that was a little more quaint compared to the Nezu Shrine. It wasn't as big and grand but it was still very lovely.
But first, breakfast! We actually got up in time to get Mcbreakfast together which thankfully was in the neighbourhood!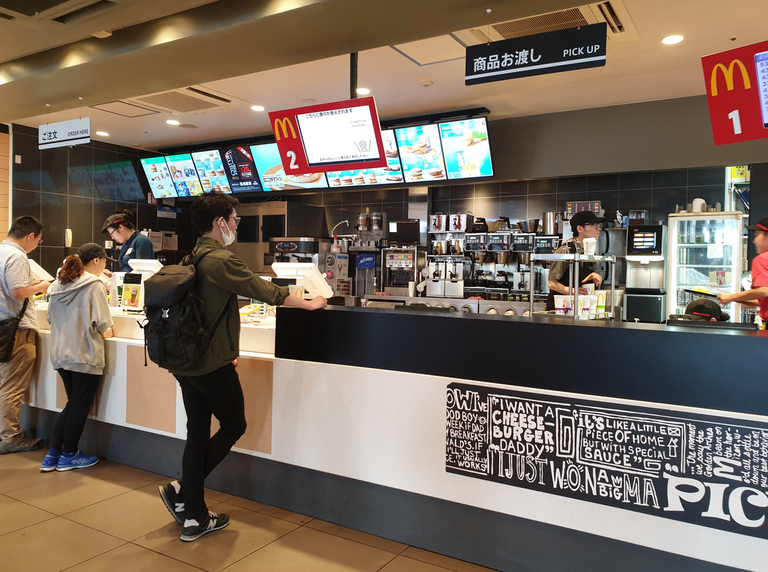 We ordered two breakfast burgers but since McDonalds Japan doesn't have Milo like we do here, we got different drinks!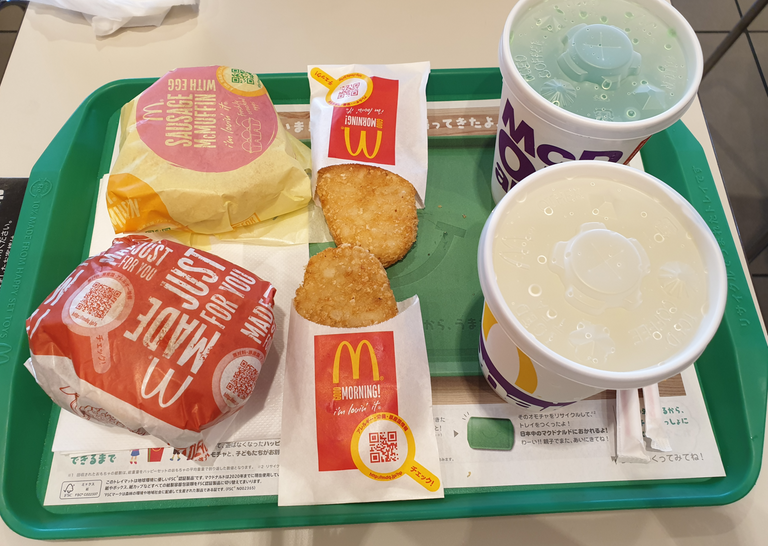 I ordered my usual Sausage McMuffin with Egg, and inserted my hashbrown in there too to make my own custom Sausage McMuffin!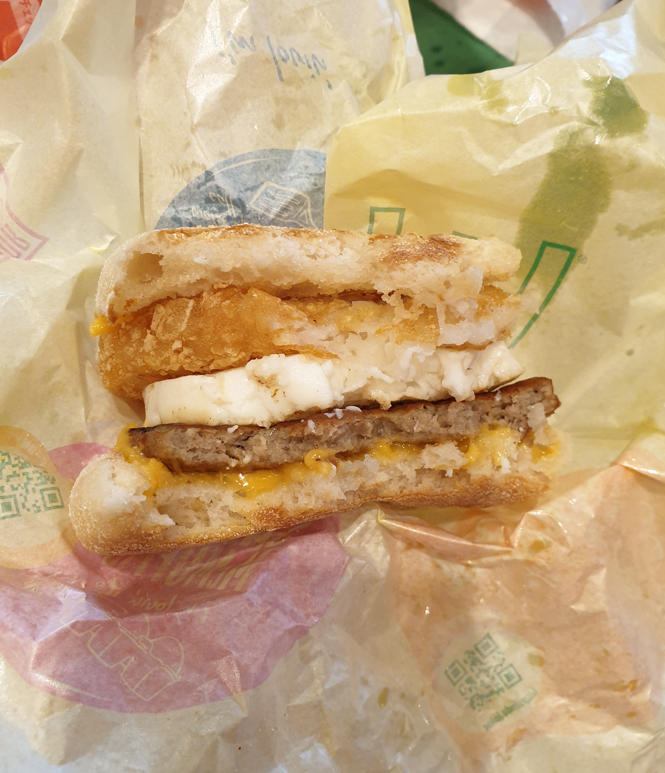 While Seany ordered a double Sausage McMuffin with Bacon! I don't think we have this here so it was interesting but I felt like it was a little too much sausage for me. Still yummy though!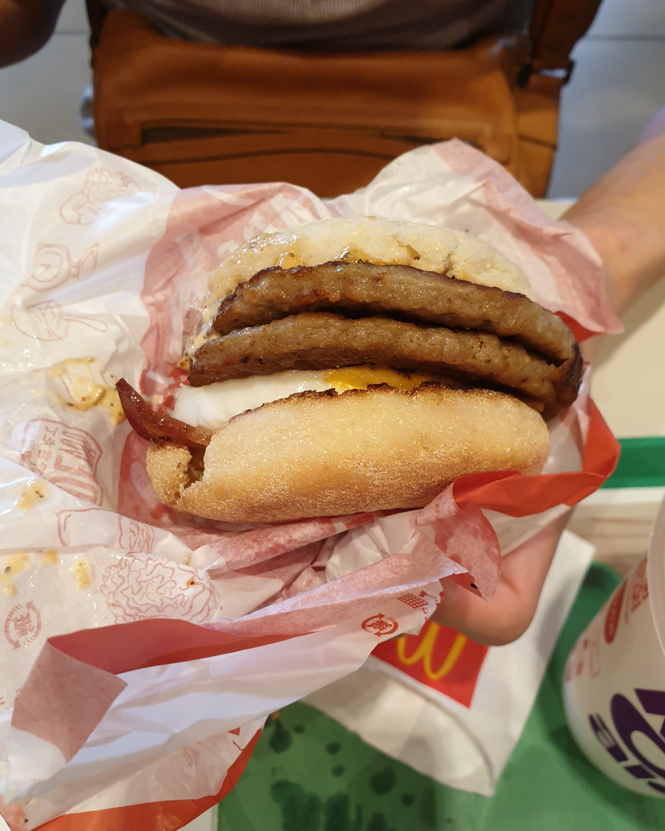 After that very satisfying breakfast, we went off in search for the Keihin Fushimi Inari Shrine! I guess it's a subsidiary or a mini version of the real Fushimi Inari and it was also in Kawasaki, not too far from where we were staying! It was a beautiful day out to enjoy a walk together especially since Sean's been working quite a bit.
After a while, we finally arrived at the shrine!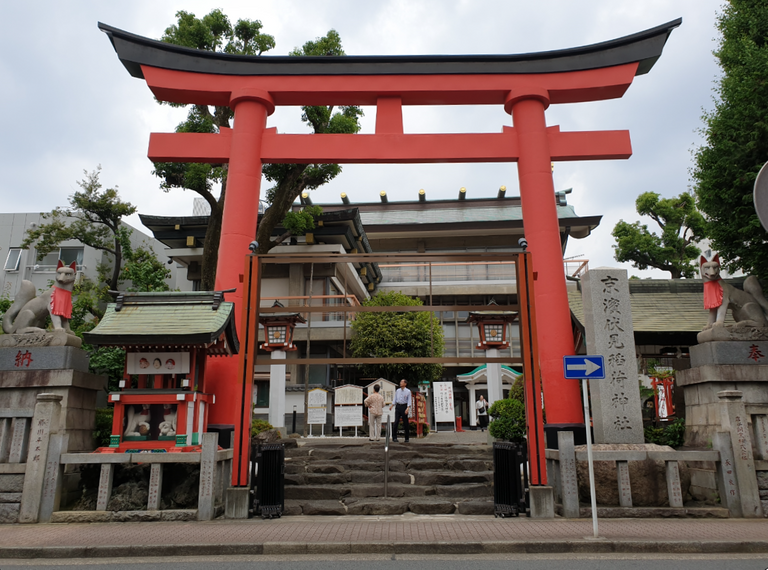 It definitely looked quite small compared to the other shrines we've been to, and felt like a small neighbourhood version of the actual Fushimi Inari.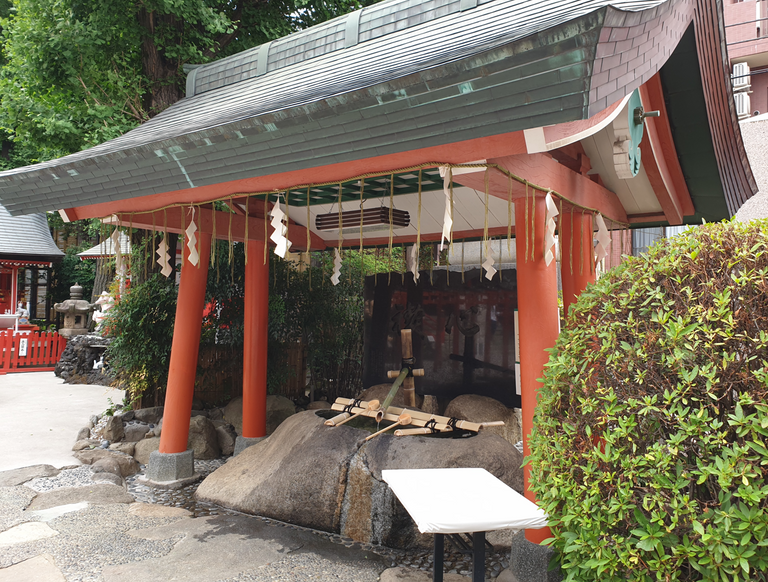 As always, there was the purification station just past the entrance gate.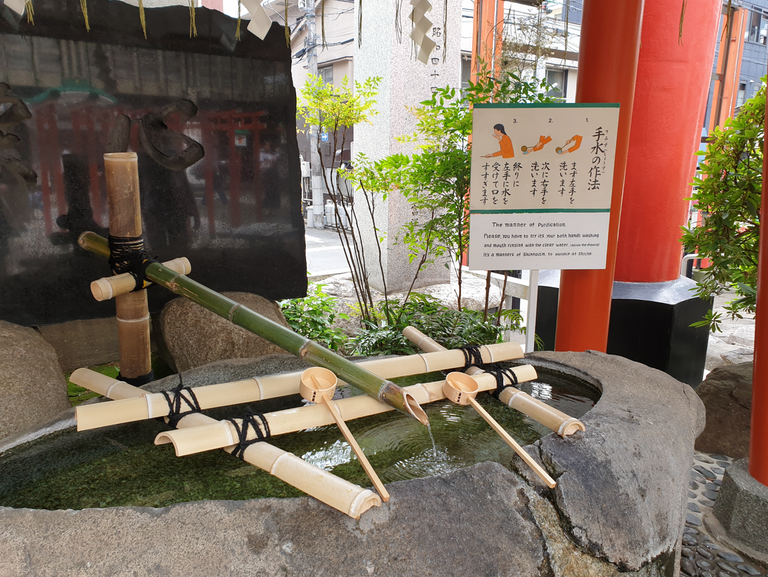 Here's some history of the shrine: built in 1951, Keihin Fushimi Inari Shrine is located in a quiet neighbourhood in Kamata, Kawasaki. It was founded soon after the second world war as a source of revival for Kawasaki, particularly Kamata residents. (Source: japantravel)

Despite being built in 1951, it was definitely very well maintained, and had all these mini shrine buildings that I've definitely seen in the real Fushimini Inari in Kyoto!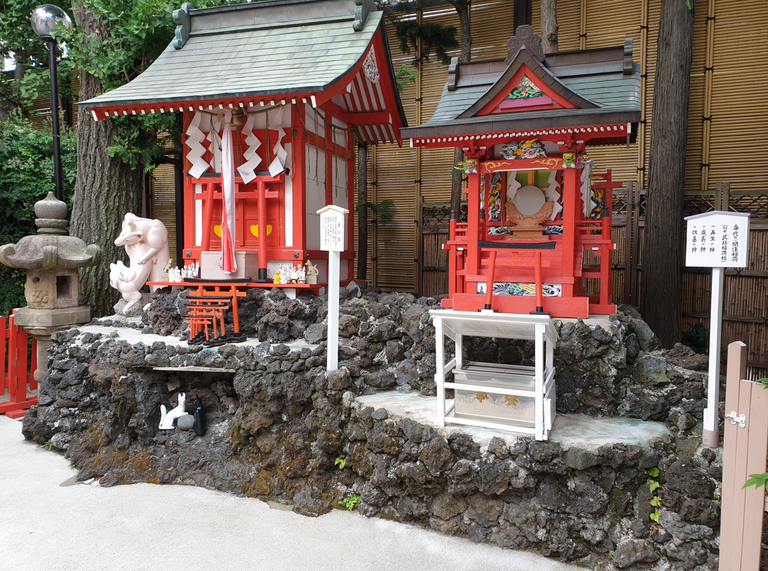 It looked so cute with the little model versions of the torii gates and fox statues!

I'm sure they must've added a lot of little details over the years. It would've been cool to see the development of this shrine since it was first built.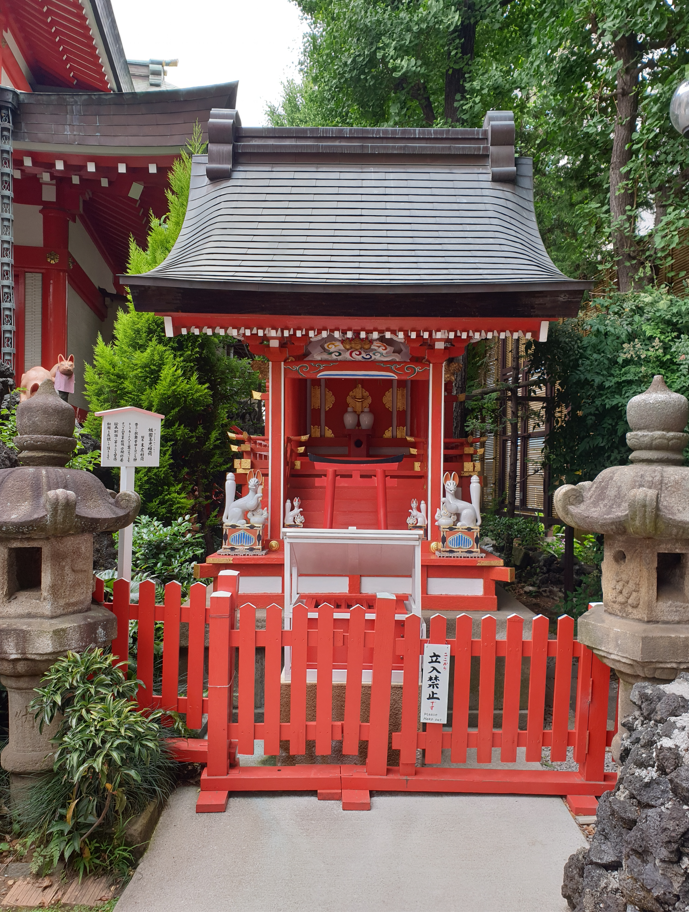 The main shrine is overflowing with 108 statues of foxes, or kitsune in Japanese. In Japan, the Inari (a Shinto spirit) worship is commonly associated with foxes and since ancient times, Inari have been seen as the deity for rice. The foxes were believed to be the protectors of rice, a valuable food for Japanese. It is also a kami (or god) of agriculture and prosperity. (Source: japantravel)
And with how much Japanese (or Asians in general) value rice, it makes sense for them to worship kitsune and Inari and why there are so many fox statues around Japan.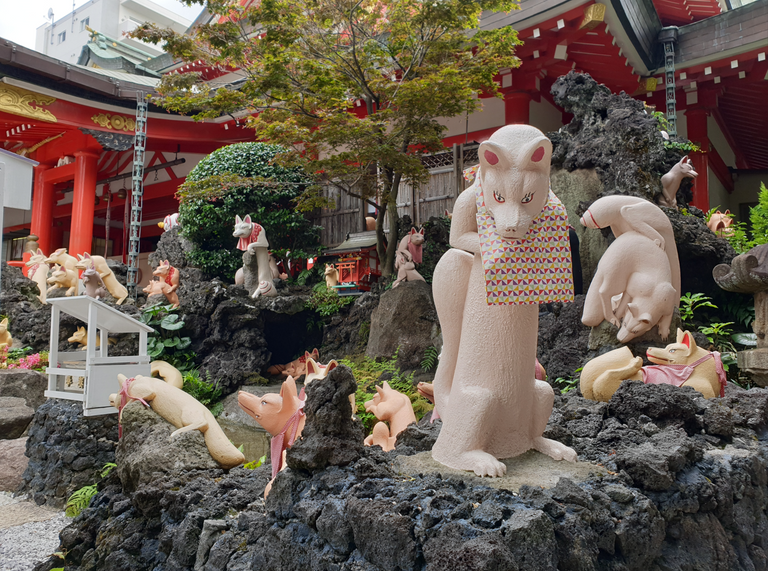 I don't think I remember seeing too many fox statues at the actual Fushimi Inari actually. Maybe it was too crowded for me to remember but the huge torii gates were the most memorable. So I guess this mini shrine had something unique about it.
Even the shrine "office" looked really nice and modern; just look at how white the entrance gate is!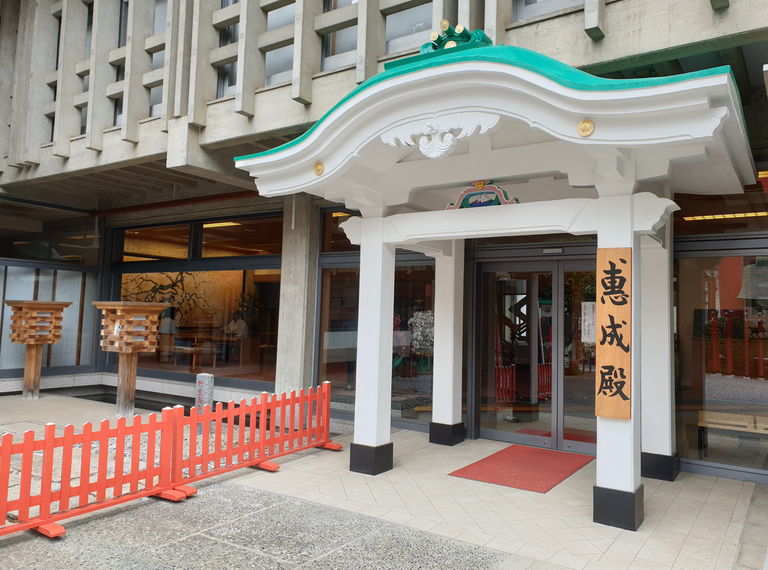 This was the main shrine building which definitely looked impressive enough. There were a whole lot of fox statues on either side and the offering box and bells in the middle.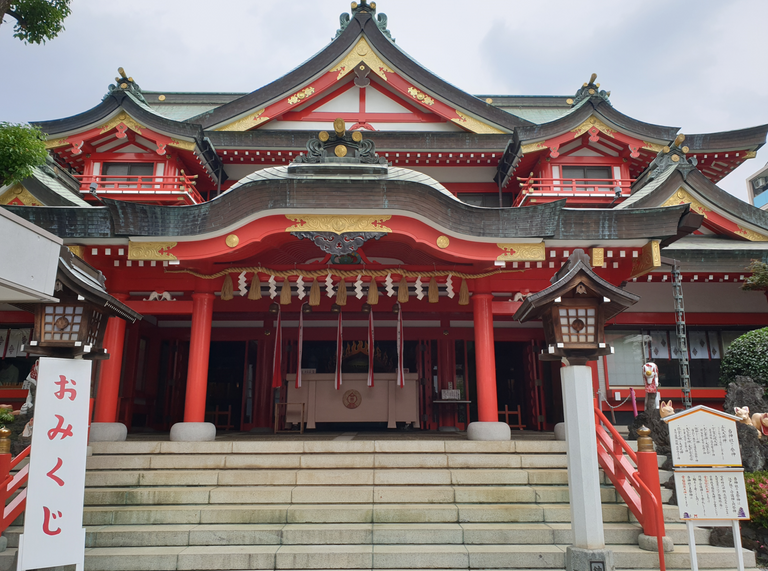 And in the shrine courtyard there was a line of small torii gates too!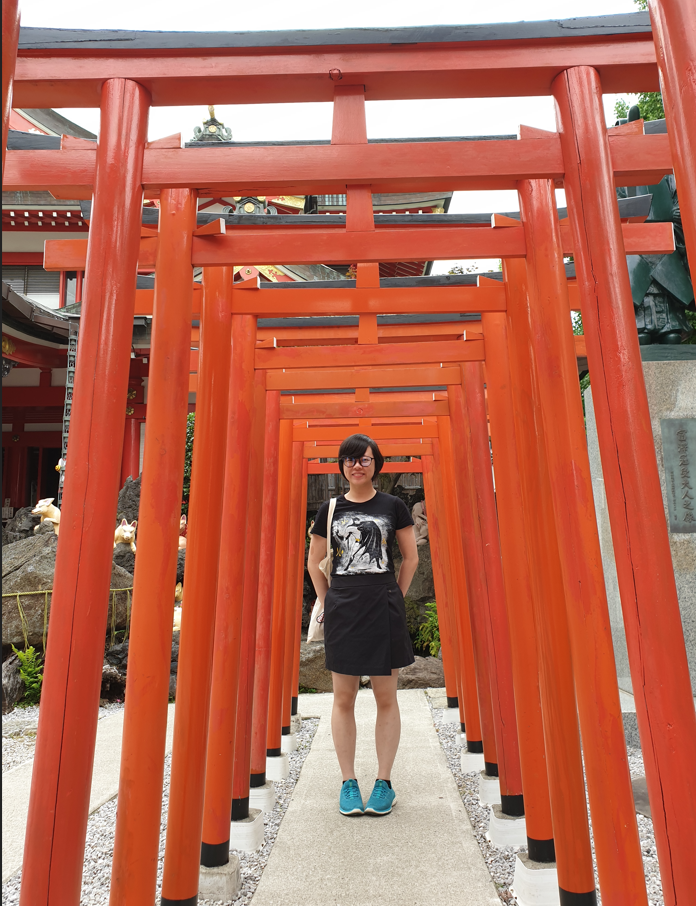 They looked so cute and I was surprised that I could walk under them without even bending over. I guess I'm the perfect height for them xD Sean on the other hand, had some trouble.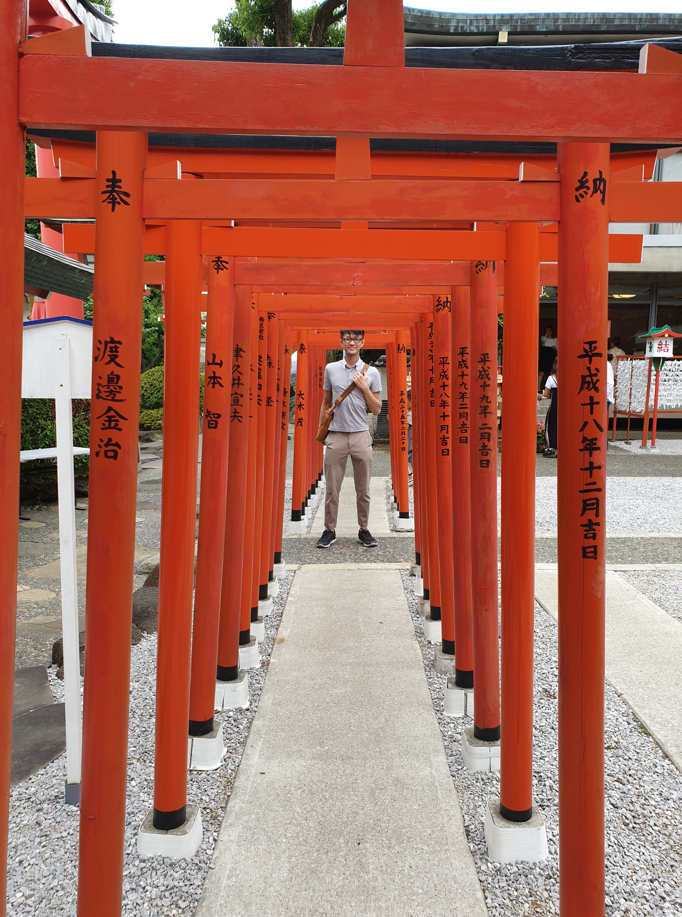 Here was the board of prayer plaques you could buy to write your prayers on. You had to pay to do this of course, so we've never done this before. But it was cool to see some people drawing lovely art on them!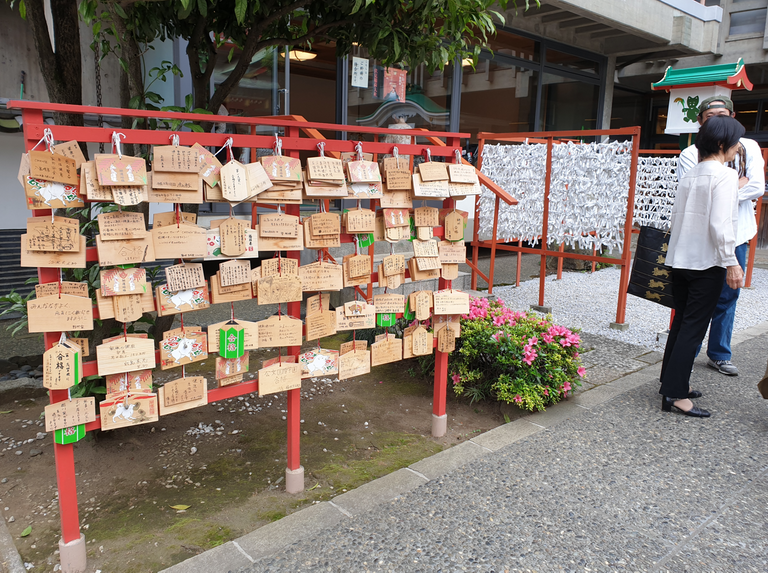 There were a few other tourists at the time but other than that it was so peaceful and quiet compared to the actual Fushimini Inari, which is always so packed especially during peak holiday period which was when we visited..
Here's more information about the shrine! The English is not perfect, but still understandable. I'm just glad they put English at all; it's not common to see English signs in shrines let alone a small neighbourhood shrine.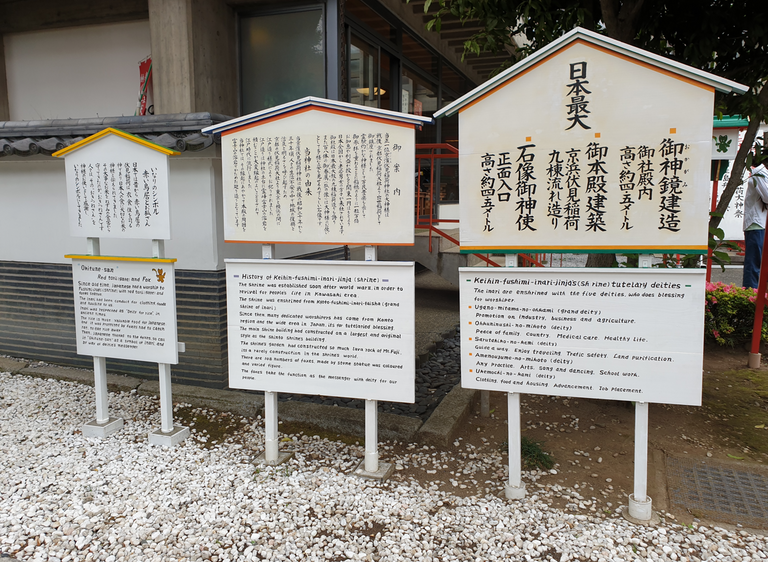 This was what the main shrine building looked like together with the mini torii gates! It wasn't a big shrine, but it still packed quite a lot of stuff to admire in a limited area, and was still a sight to behold!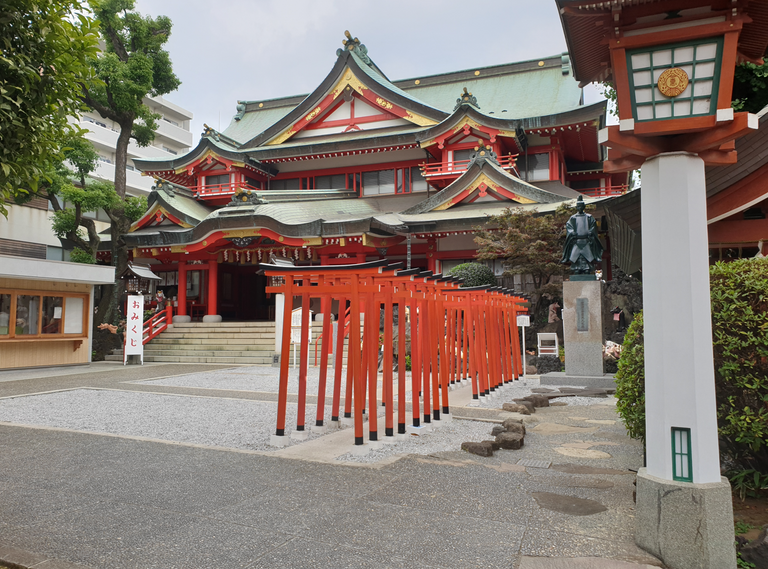 We made our way to the exit down this path that also had the shrine garden!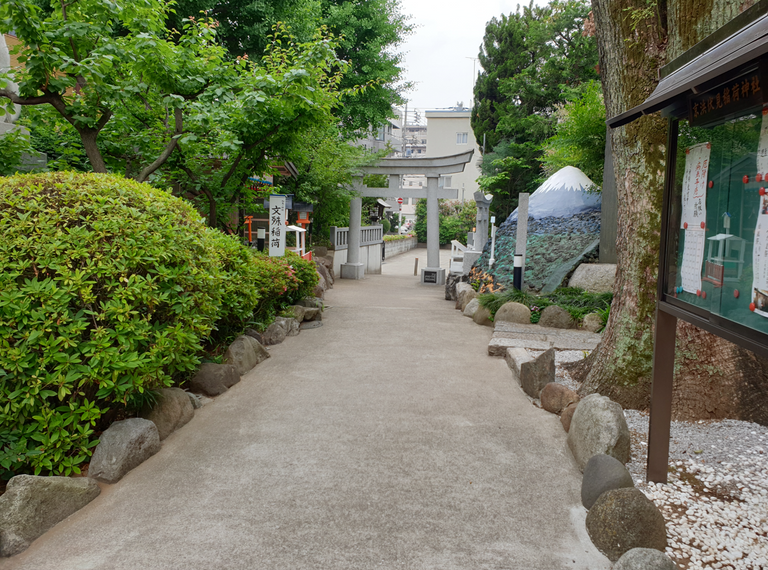 I think this was also a replica of one of the buildings in the real Fushimi Inari shrine, and they even put a little offering box too!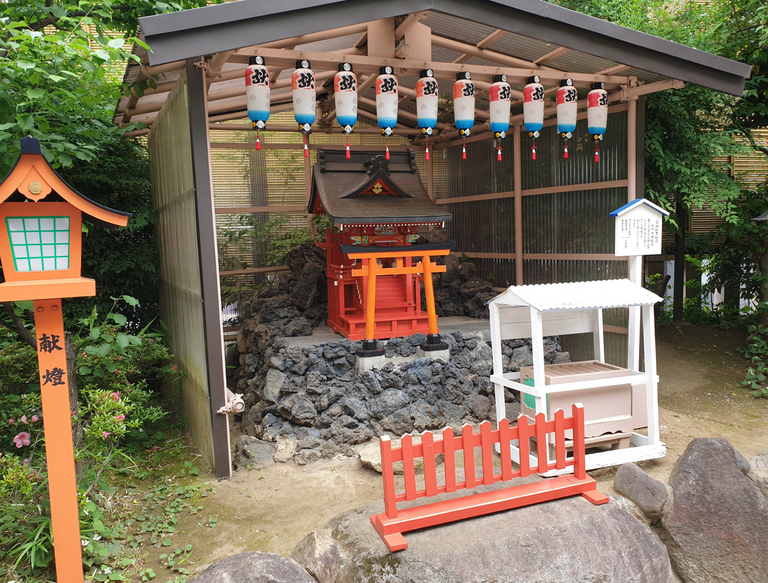 There was even a mini Mount Fuji that was so colourfully painted! It reminded me of the baking soda volcanoes I used to see kids make for elementary school projects or something. But this one had actual rock as the base which was really impressive!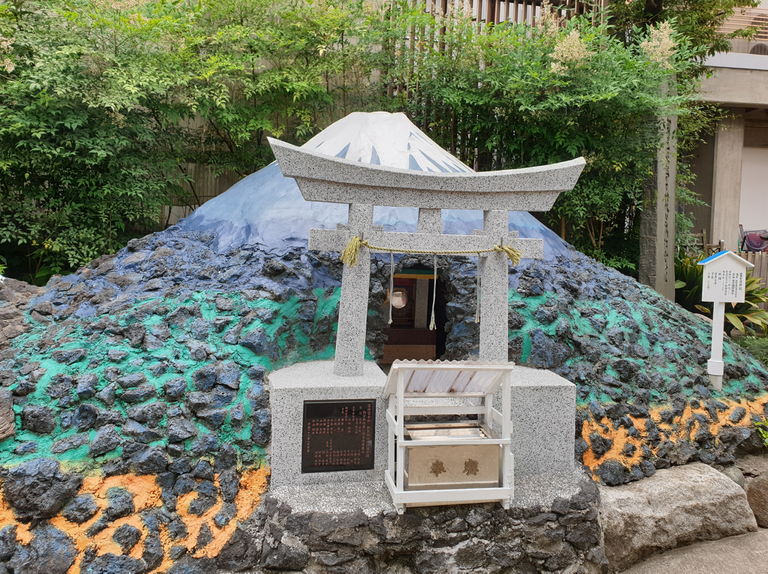 After we were done looking around, it was time to say goodbye! What a truly lovely shrine to visit! If you're ever in the area make sure to stop by the Keihin Fushimi Inari Shrine!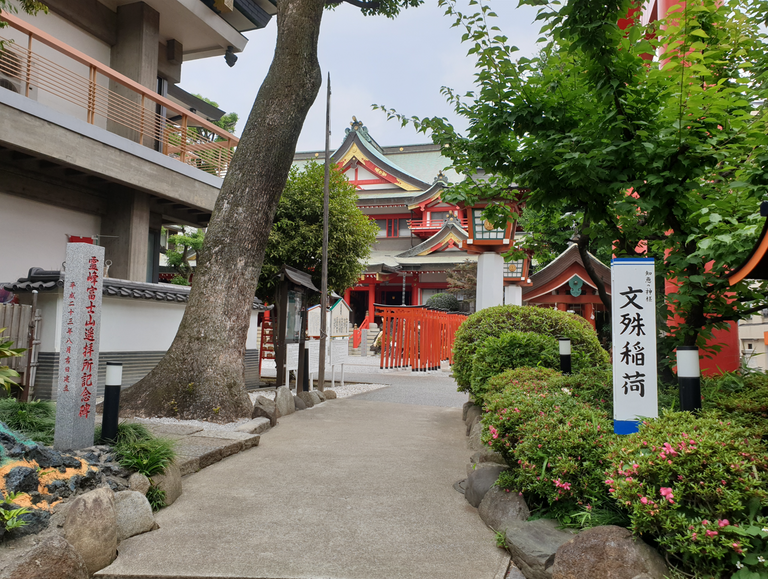 We slowly made our way back to the station and saw this adorable doggo on the way!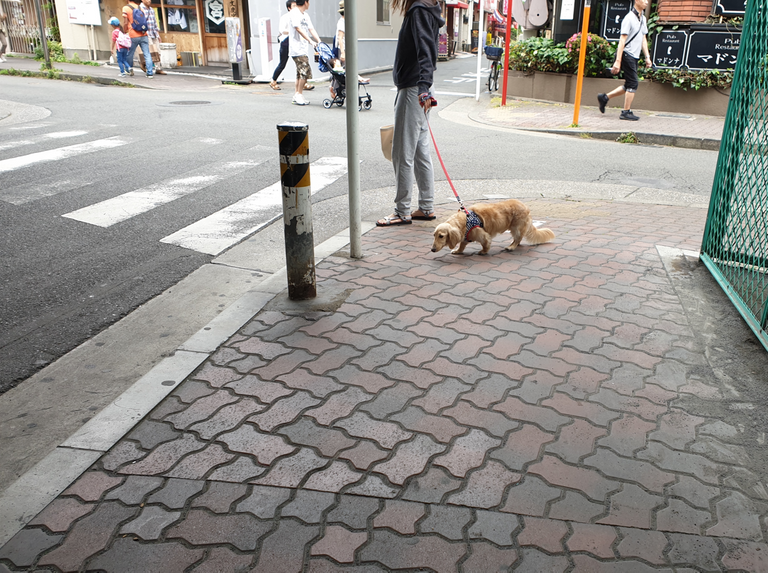 We stopped by a supermarket which also had a pet store and grooming station and we saw these two lovelies coming in for a grooming session!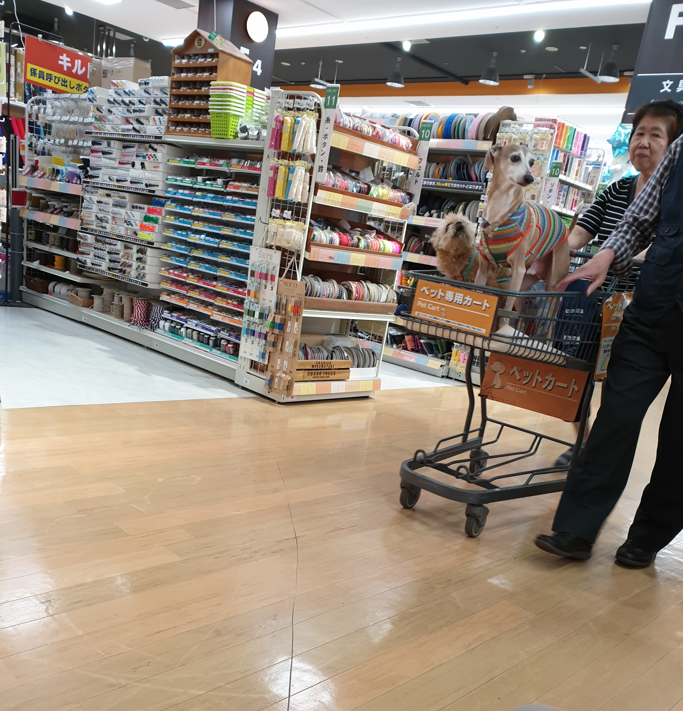 After hanging around for a bit we found a new place to visit but first, snacks! We found one of our favourite belgian waffle places, Manneken, and couldn't pass up a nice maple sugar waffle! Crispy and slightly sweet on the outside, soft and fluffy on the inside - yummy!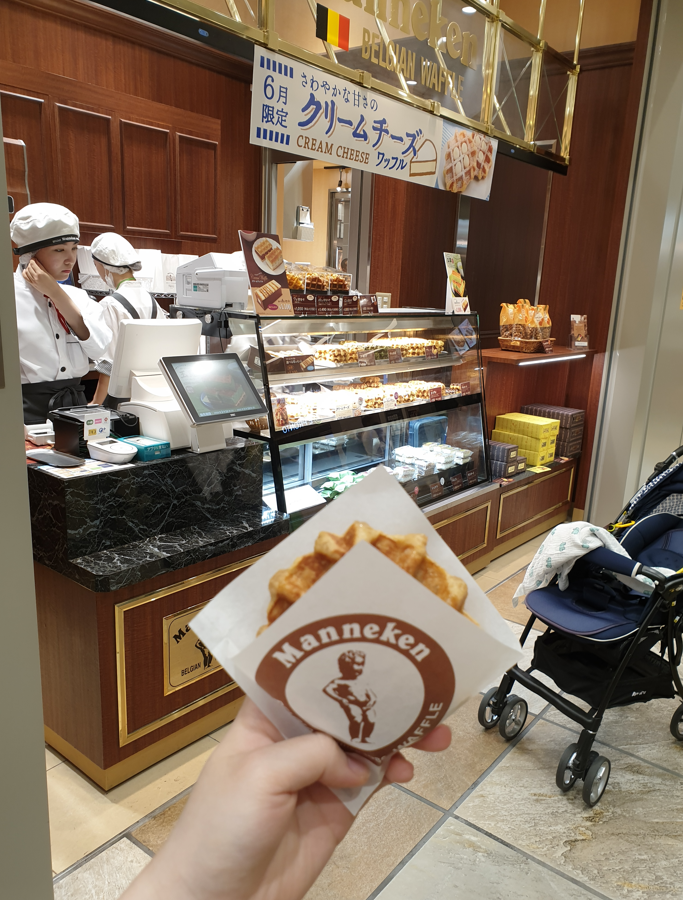 We checked out a department store to enjoy some air conditioning and maybe get some more snacks.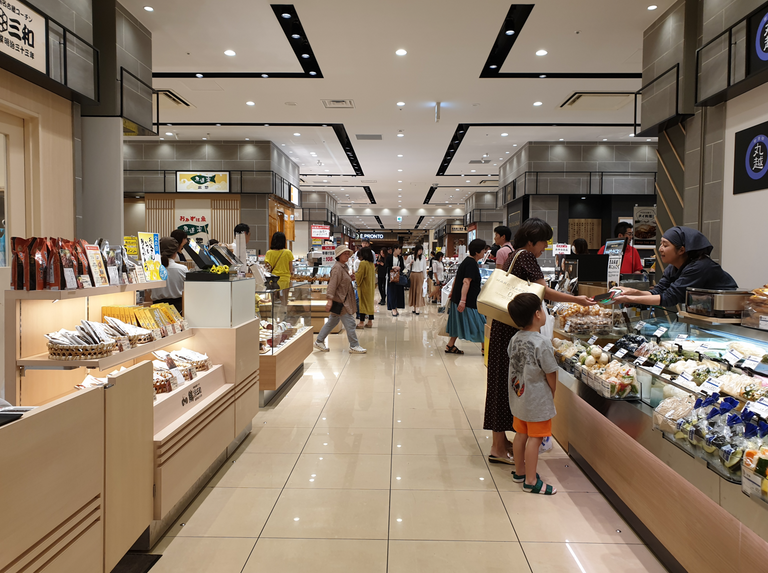 Passed by the underground mall and more snack/dessert shops.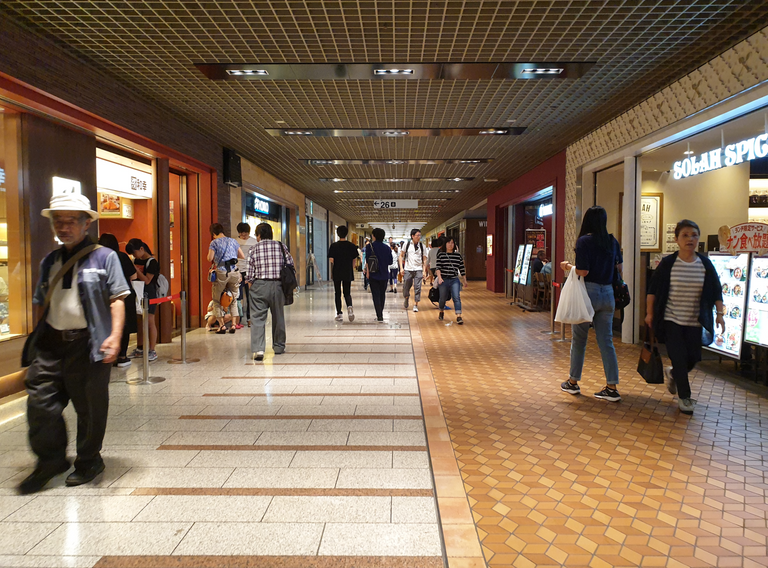 And checked out some sleepy puppers on the way to the train!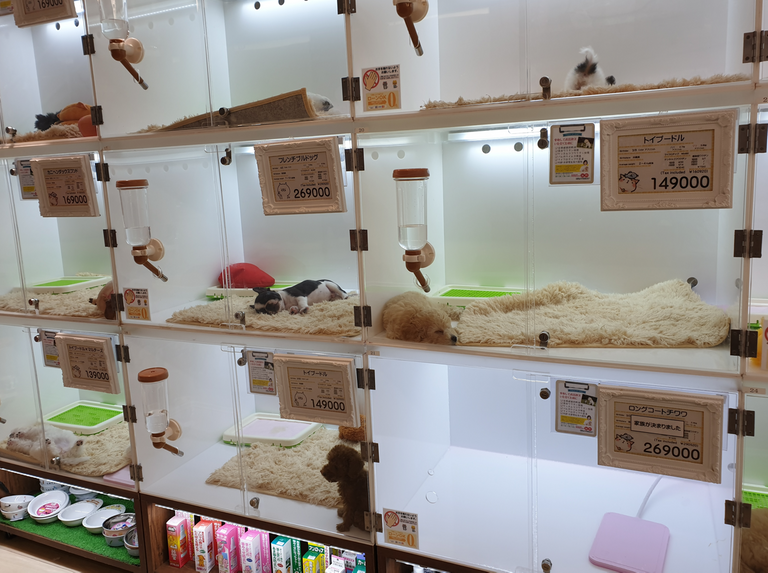 But I think that's gonna be it for this post! Tune in next week to see one of the most unique "arcades" we've ever been in! Here's a teaser: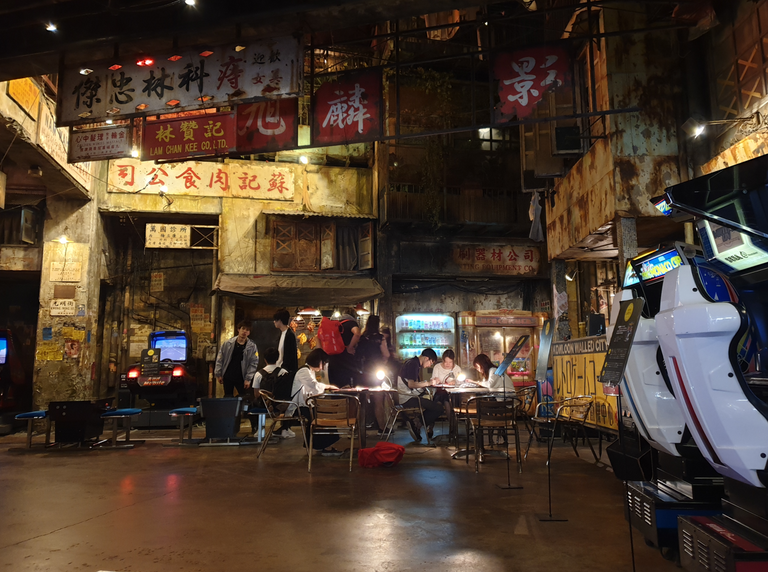 It's definitely a one-of-a-kind place you wouldn't want to miss! See you then!
Thanks so much for reading!
---
View this post on TravelFeed for the best experience.