The other weekend my wife and I went on another trip not far from our home in Mexico City. Approximately three hours to the South, in the State of Guerrero, lies Taxco, a famous tourist destination known for its silversmiths and atmospheric architecture. For me this hasn't been my first time to visit this town. I came here with a friend from Germany, many years ago, and one time with my sister, maybe twice as long ago. Though on neither of those two occasions did we stay long enough to spend the night. With my sister we visited numerous silver shops before taking the bus back to Mexico City, and when my German friend and I arrived it was already night, so all we did was walk the narrow streets, sat down in a place to have a beer, and took the next bus down to the coast.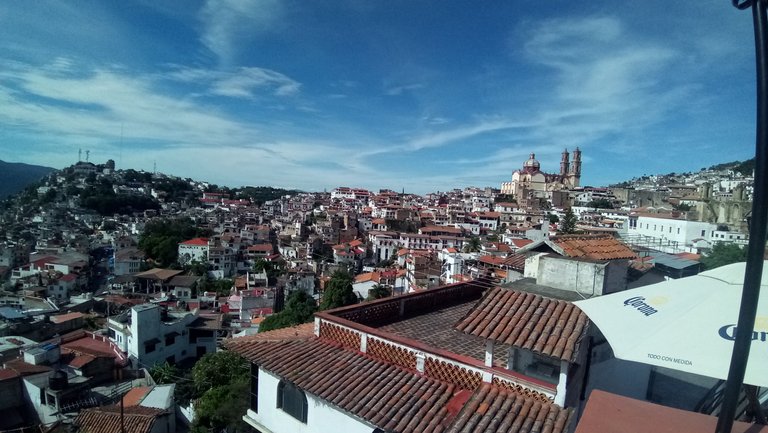 Time to Enjoy the Scenery
This time my wife and I came without hurry or worry, leaving us enough time to enjoy the place and check out its main attractions. We didn't have anything booked, and knowing the layout of the place, I thought it would be wise to leave the car someplace and explore Taxco on foot. However, before we even knew it, we were right in the middle of the experience, on tiny streets winding its way up the steep hills, while being approached from left and right simultaneously, whether we need a hotel, or a restaurant, or parking, or anything... We asked, and it turned out that we were pretty lucky: the prices were reasonable, the parking was safe, and the accommodation very central. Our room even had a small balcony offering an impressive view over the town. Though by now it was pretty clear: any view over Taxco is bound to be impressive.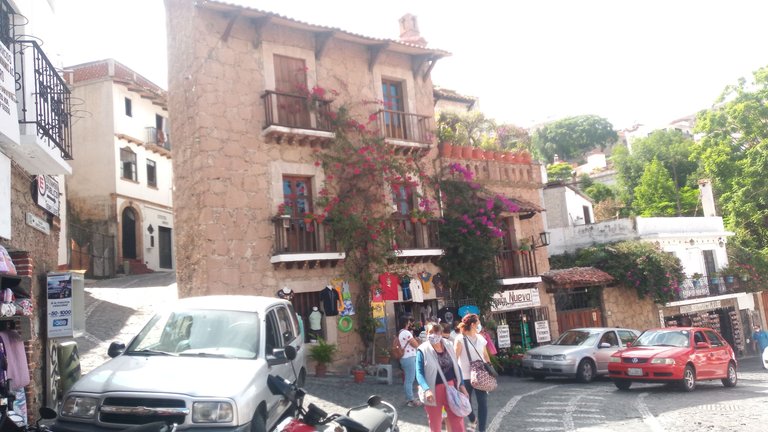 Our Favorite Things in Taxco
Being so touristy, the town is trying its best to be appealing to visitors, offering a number of attractions. There is a gondola lift or areal tramlift where you can see (part of) the town from above, there are a few museums concerning silver, mining, and famous people from Taxco, or those who may have visited at some point. Of course there is a church, a town square, and lots of tourist establishments. But the truth is, all of these are mere extensions to what makes this town actually attractive: the silver shops and the general look and feel of the place.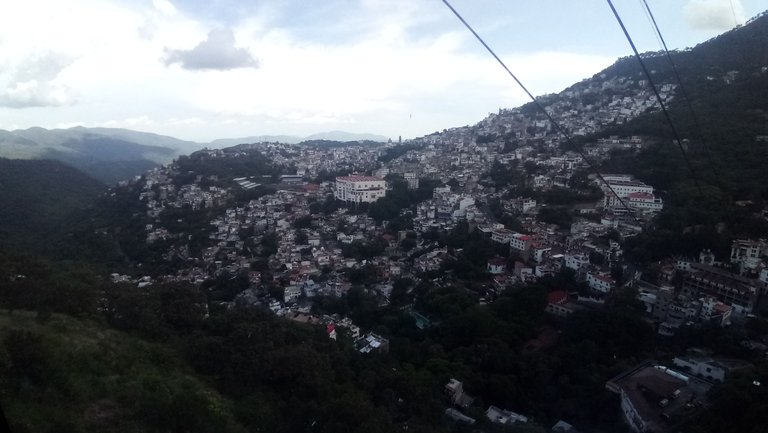 Of course we went silver shopping! This meant mostly window shopping, talking to the vendors, and letting them show us the various types of jewelry. It was nice to see that each stand or shop had its own distinct style, offering silver products that ranged from the simple to the pretty, and from gaudy to just ugly. Though I normally don't tend to enjoy this kind of looking around, especially for jewelry, I had a surprisingly good time. In the end we (that is Elba, more than me) even bought a few pieces.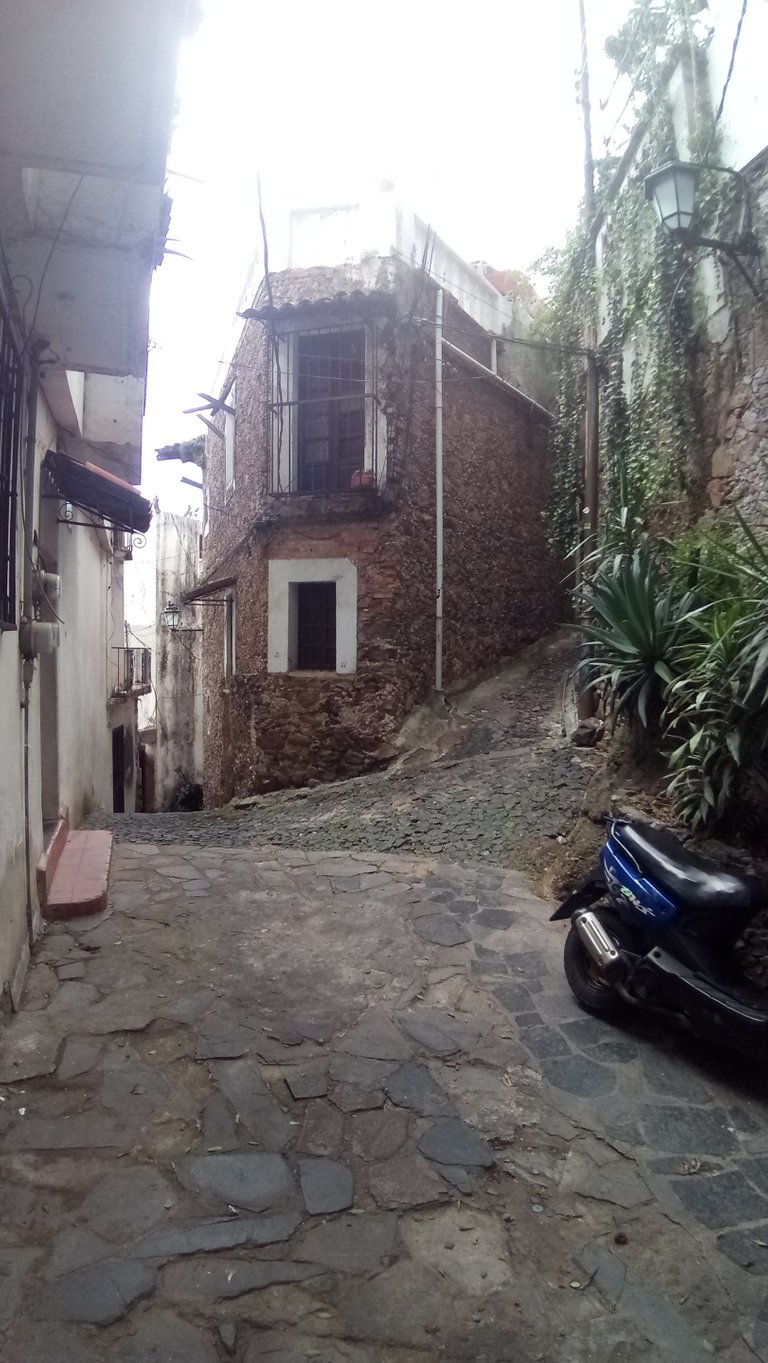 We spent our first afternoon doing the gondola round trip, visiting numerous silver shops, and then just strolling aimlessly though the steep alleys. Completely aimlessly is incorrect, since Taxco can be highly demanding on your orientation skills. Going "that way" didn't necessarily mean we would actually arrive anywhere close to "there", and quite often we got to look down at the area of our destination from five storeys above, as the hills would go. But this was precisely the fun part. As you can see, all the buildings have white walls and red roof tiles, as it's required by an ordinance. This is quite untypical for Mexico, but it gives the place a cool look. Also, there are plenty of trees and other vegetation being encouraged to grow wherever they can, so the overall atmosphere of Taxco is quite pleasant.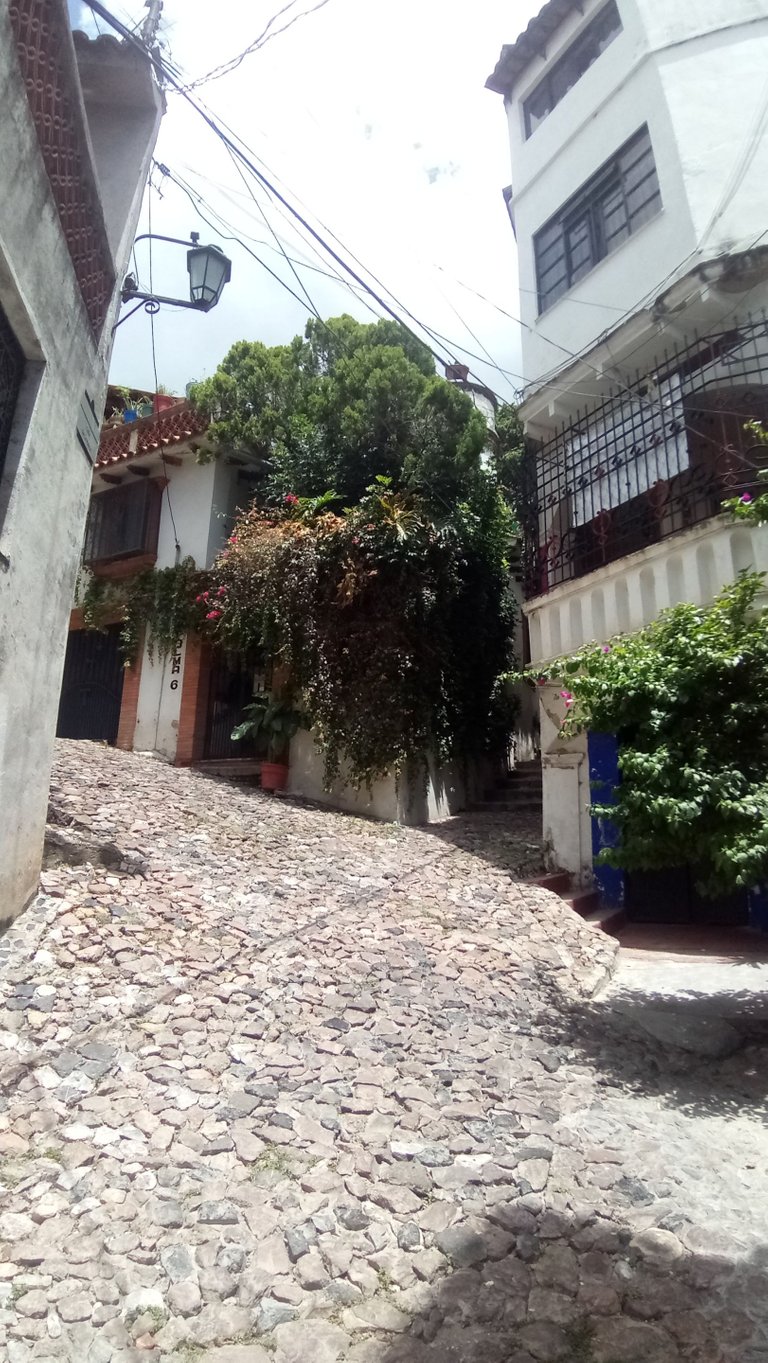 A Bit of Background
Sunday before our departure our program was similar to the previous day. The Prehispanic mines were interesting, showing that the indigenous locals were already mining gold and silver when the Spanish arrived. More than that, they managed to hide their mine successfully, only to be discovered recently during some construction work. Of course the Spanish found the rich silver deposits on their own, and continued exploiting the mines, without even being interested in jewelry making. That didn't start until the mid 20th century, when an American named William Spratling started the first silversmith workshop, focusing heavily on recently popularized prehispanic and modern motives. That was the start of the silver working tradition, carried on till today, which makes Taxco so famous.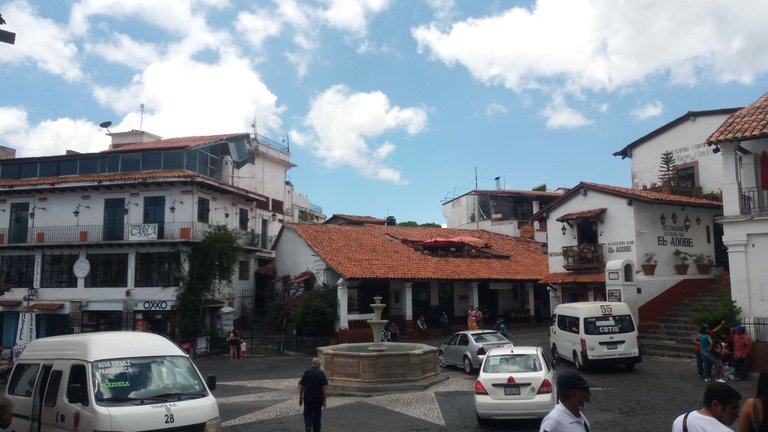 In the end, what I enjoyed most about Taxco is what you can see in most of my photos: the irregular houses towering on top of each other, with the tiny streets curving around them, taking their walkers up to such steep parts, that even a VW Bug or an ATV has a hard time handling them, let alone regular non-4WD cars. In this apparent chaos you can find yourself in a cafe overlooking the roofs, or sitting on a bridge over one of these steep and narrow streets. This alone would be reason enough to come back, or even to buy an apartment here. At least I find it much more enjoyable than Mexico City. Let's see if I come back to this latter idea. For now, Taxco has established itself as one of my favorite places in Mexico, which I can highly recommend to anyone who's coming to visit.