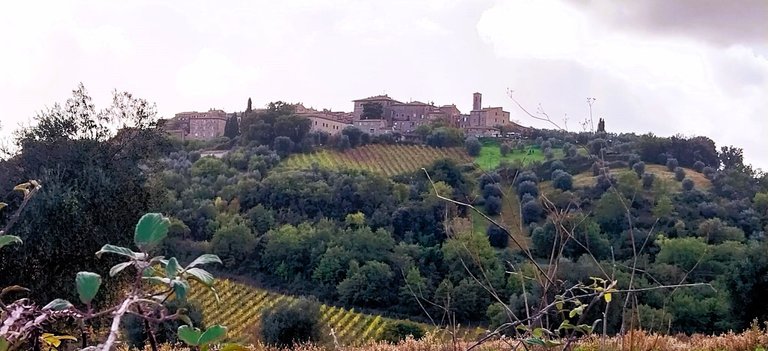 Hello dear friends,
I return to you today with another post, still centered around Tuscany, specifically in the area of Montalcino. If you missed yesterday's post about the abbey I discovered not far from Siena, I recommend taking a look. As I left that place, I stumbled upon this village almost by chance, and I was thrilled to have discovered it. As it often happens, it's precisely the unexpected places that gift us with many emotions.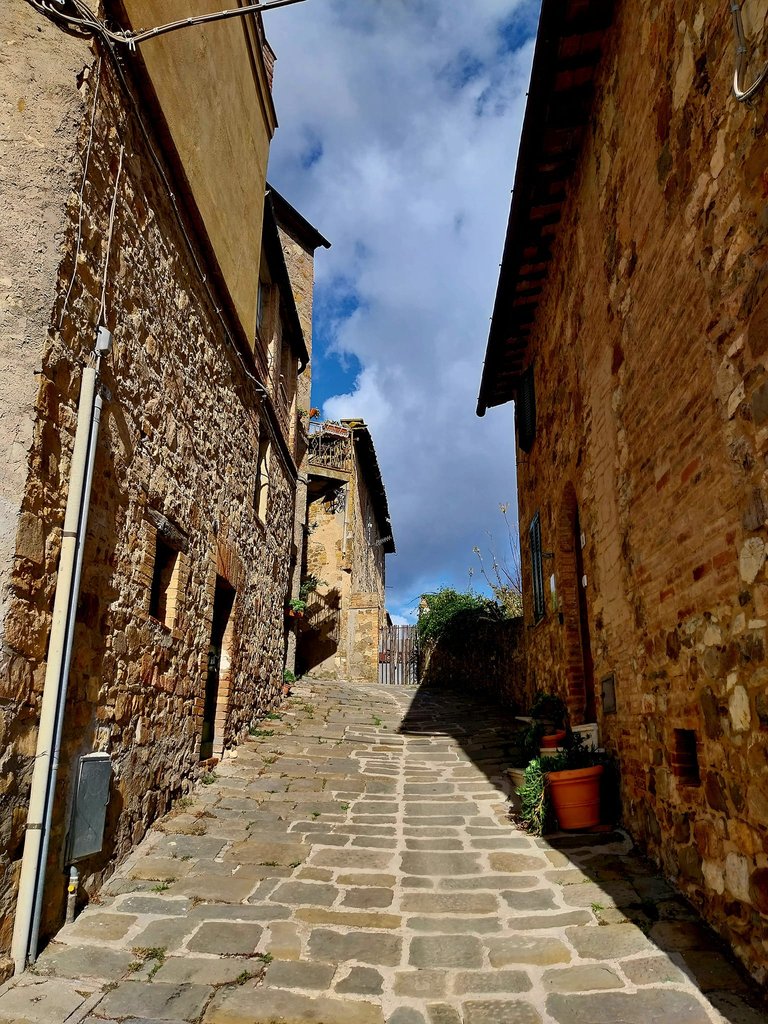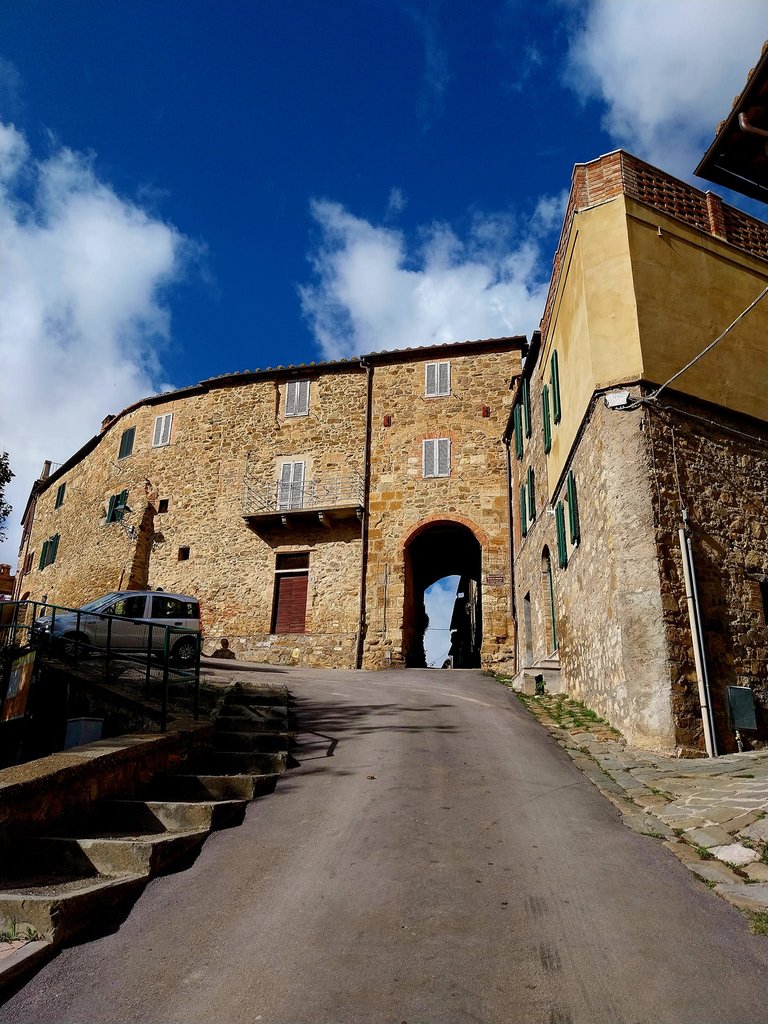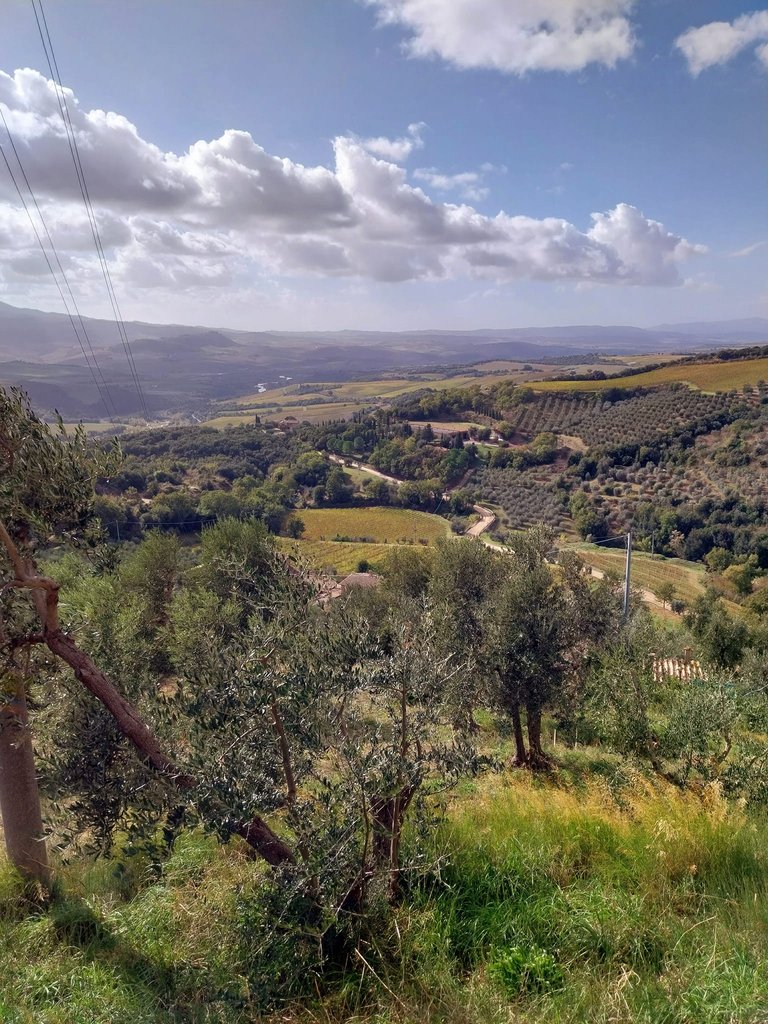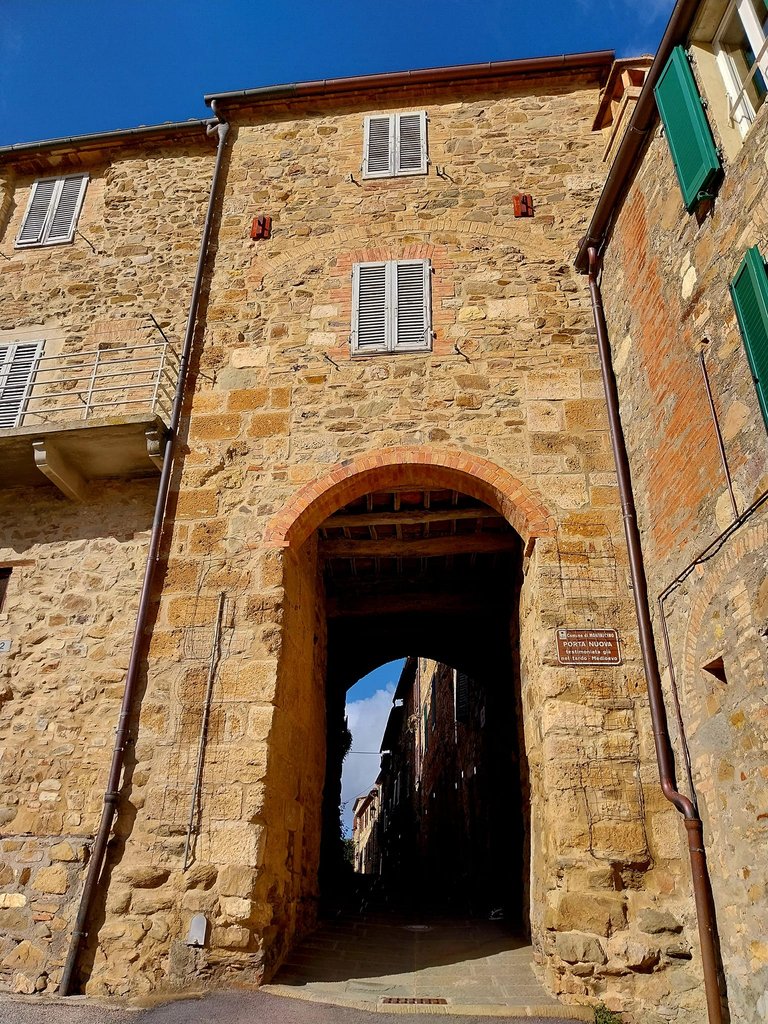 Today, I want to share about Castelnuovo dell'Abate, a small medieval gem nestled in the Val d'Orcia, part of the municipality of Montalcino in the province of Siena. Naturally, this village has ancient origins and was once part of the Abbey of Sant'Antimo, which I showed you yesterday, falling within the possessions of these monks.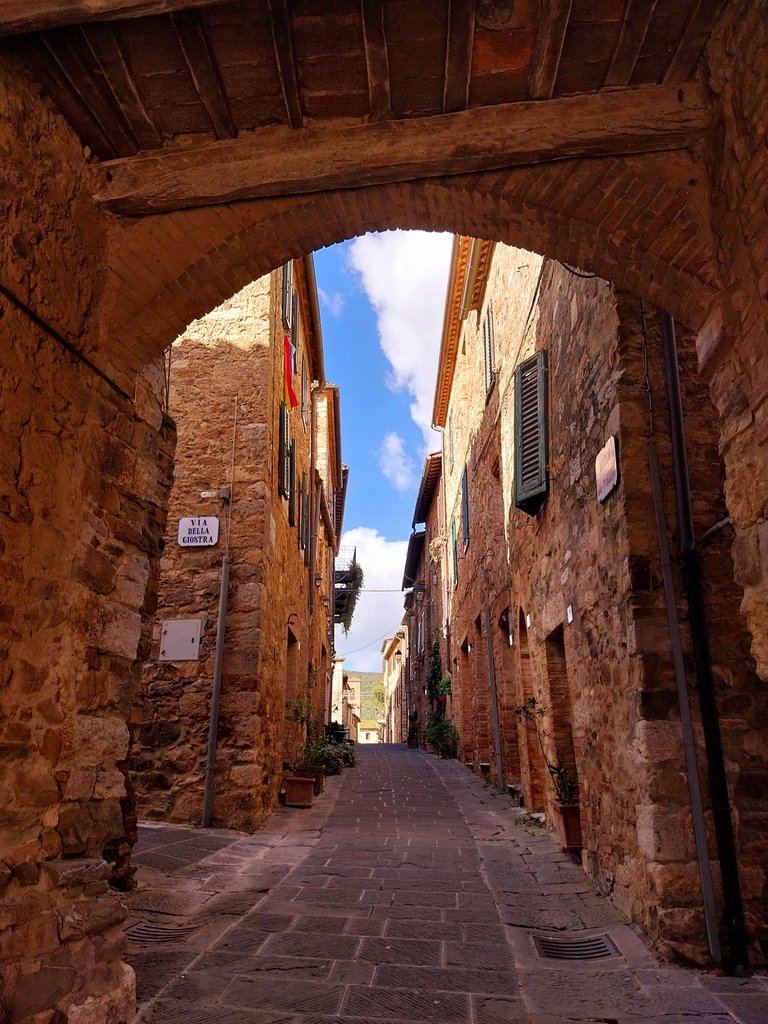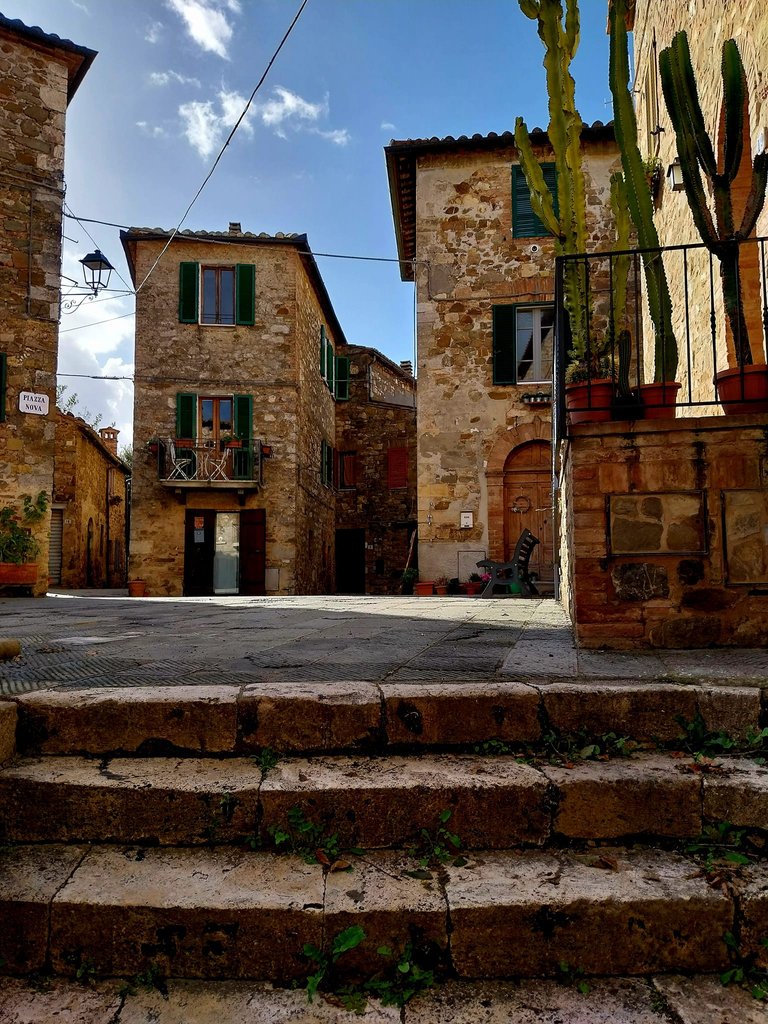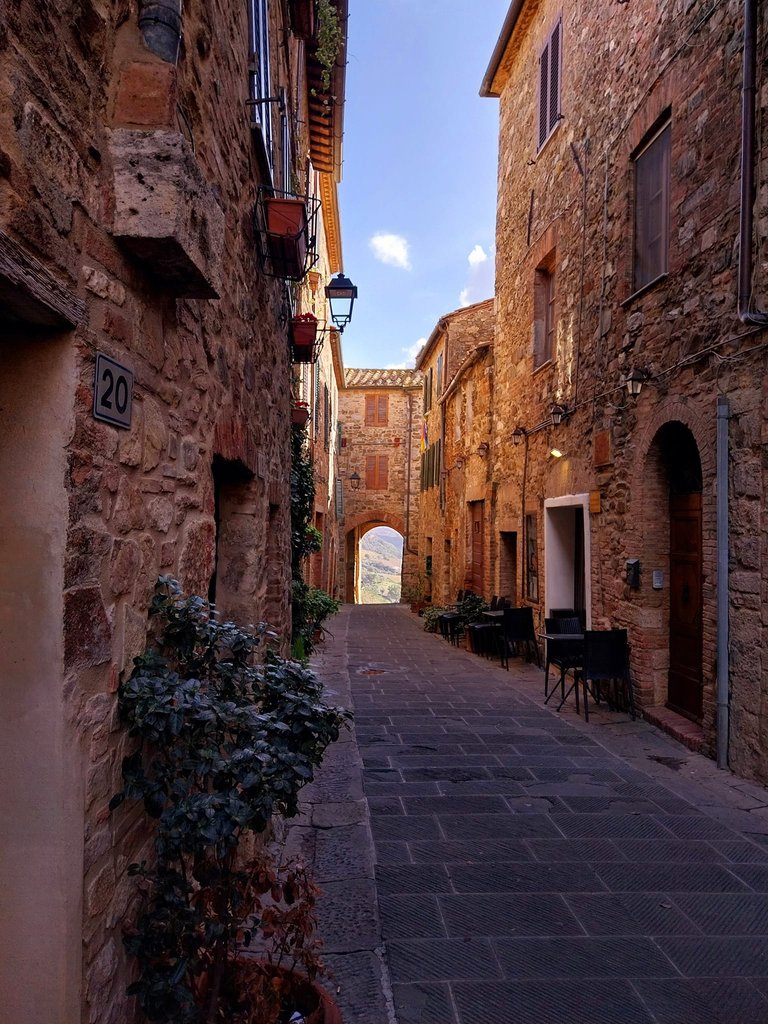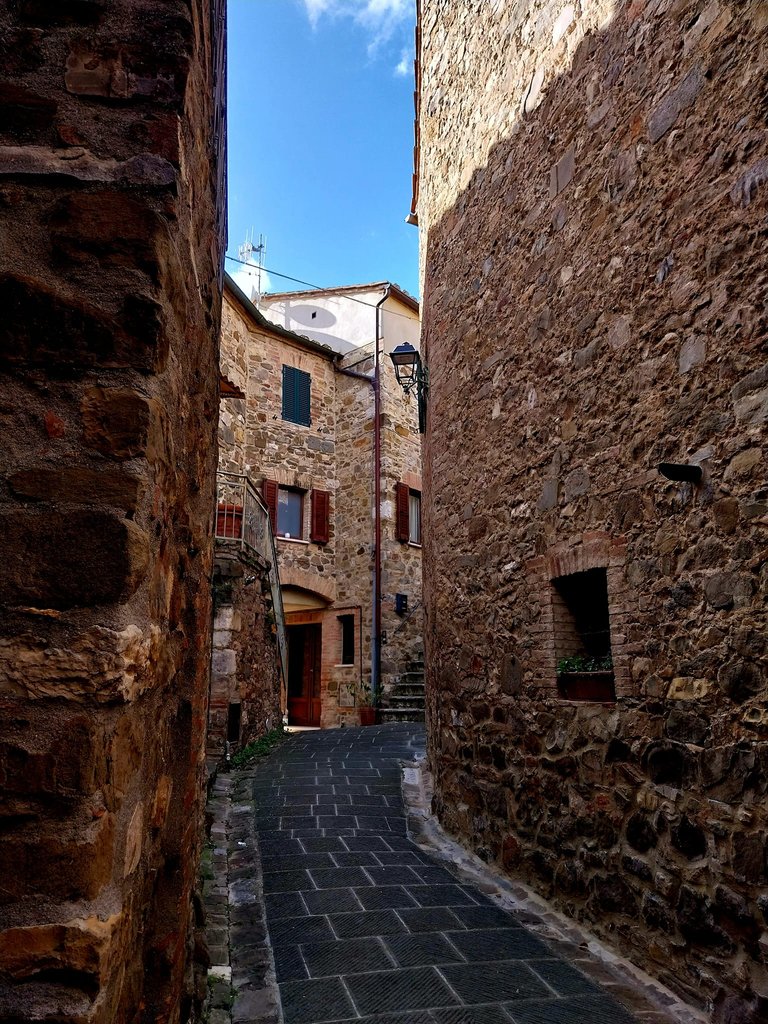 As you can see from the initial photos, the village is perched on a hill overlooking the valley, offering a beautiful view of the surrounding panorama. Surrounding it are vineyards, olive groves, woods—typical cultivations of the Val d'Orcia. As usual, I could wander through the streets of this small village, touching the stone houses, always a great thrill. I explored the monuments and points of interest, including the Church of San Pietro and the defensive walls built in the 1300s to protect the village from enemy incursions. Fortunately, much of this historical site has reached us intact.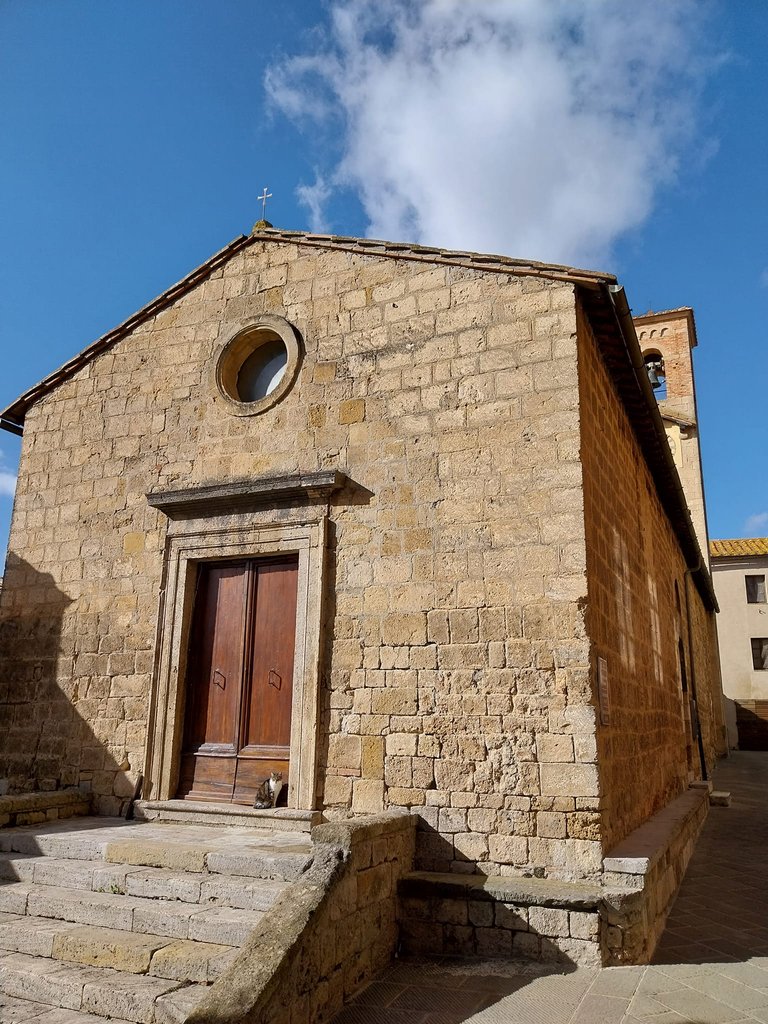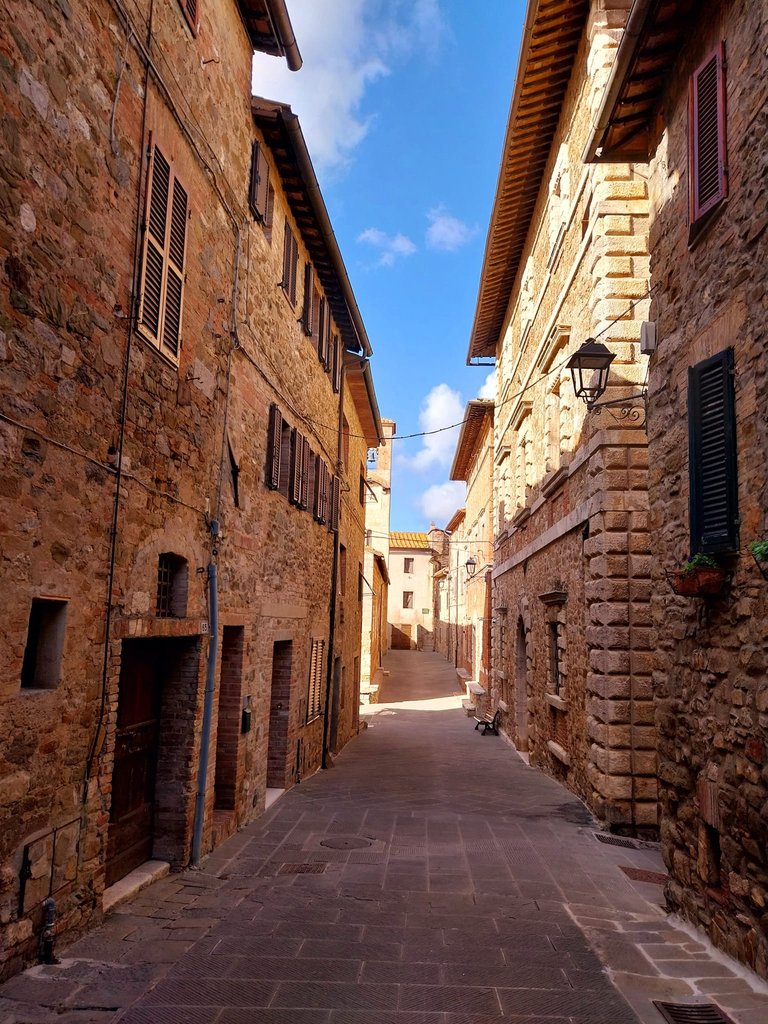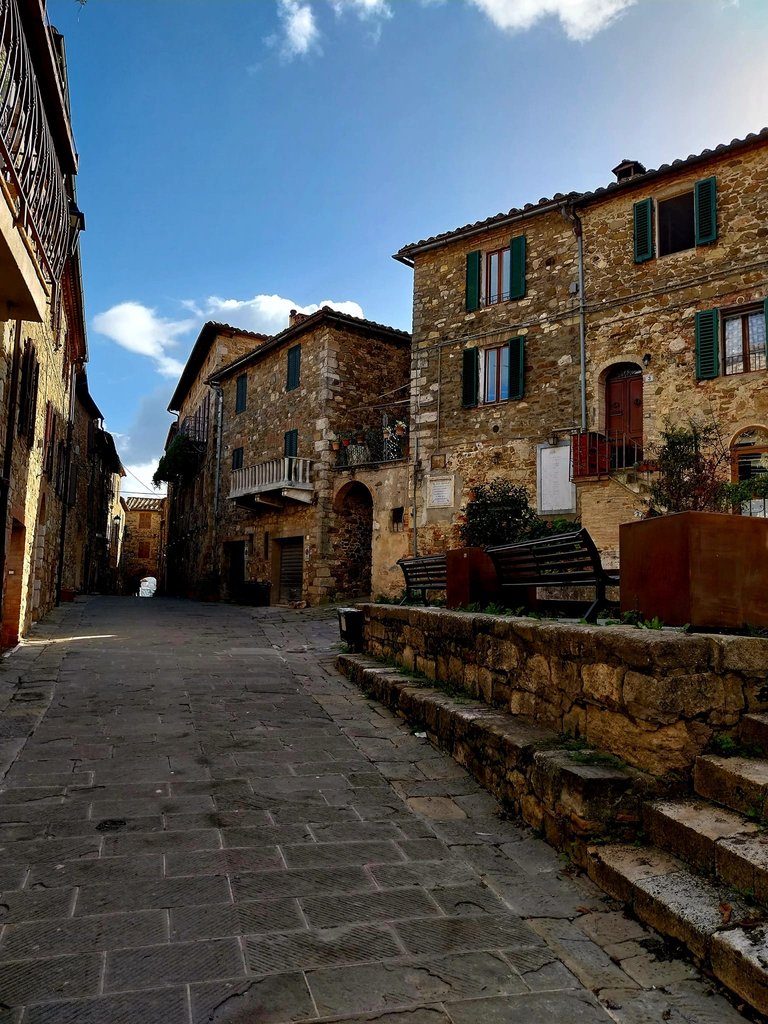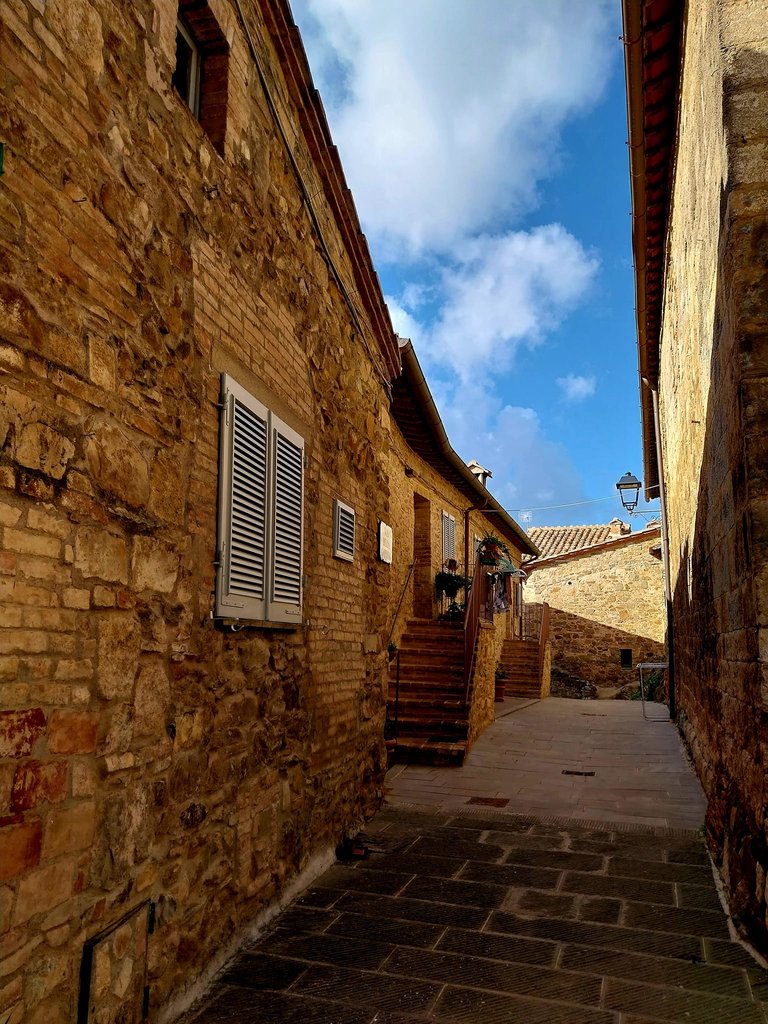 So, I recommend visiting this splendid village in addition to the place I introduced to you yesterday. It's undoubtedly an ideal spot for those who love history, art, nature, and, let's not forget, good wine. This region produces the famous Brunello di Montalcino, certainly one of the most renowned wines worldwide. Unfortunately, I'm not much of a drinker, and I come here mainly for the art, which, as you well know, I adore passionately.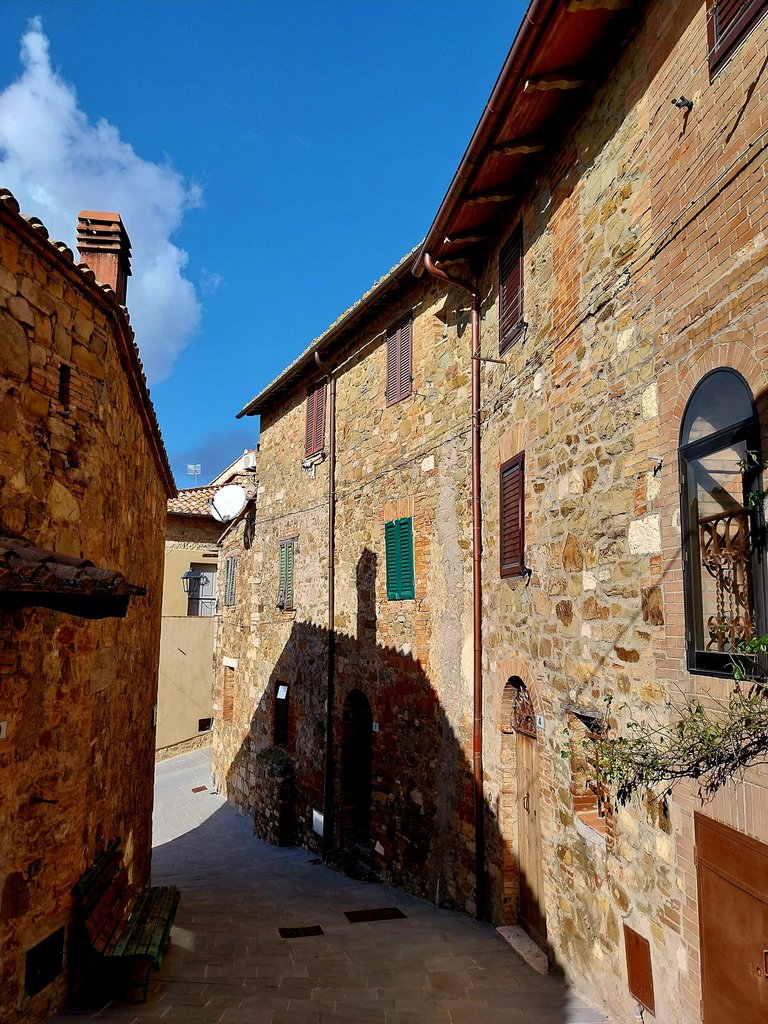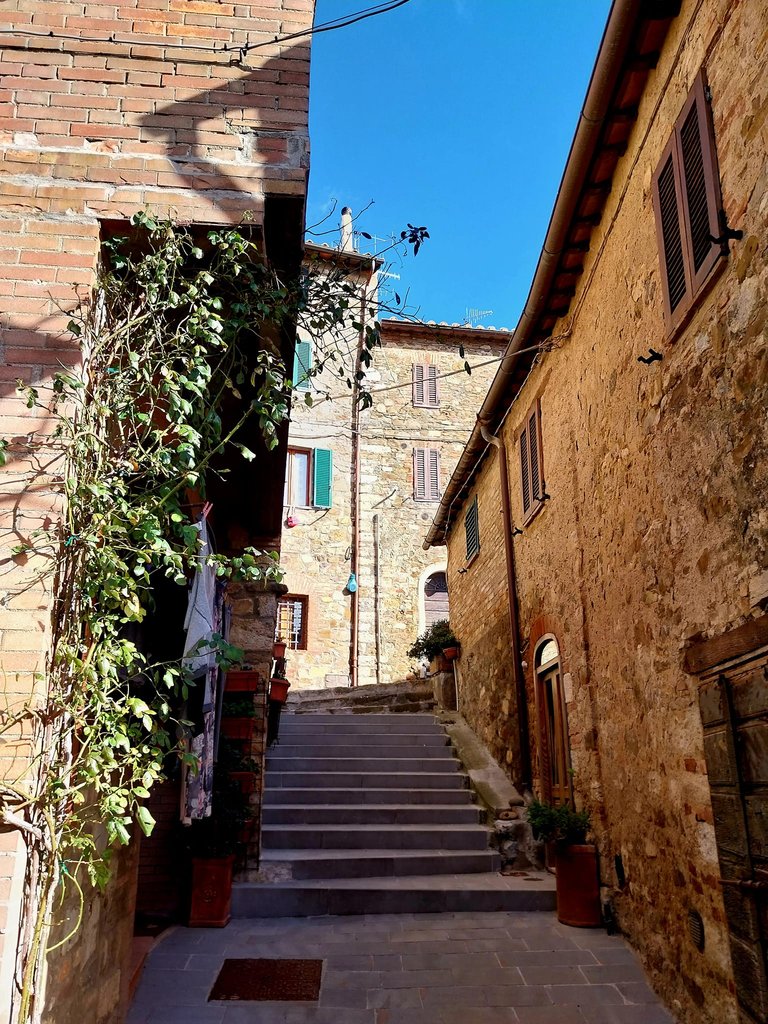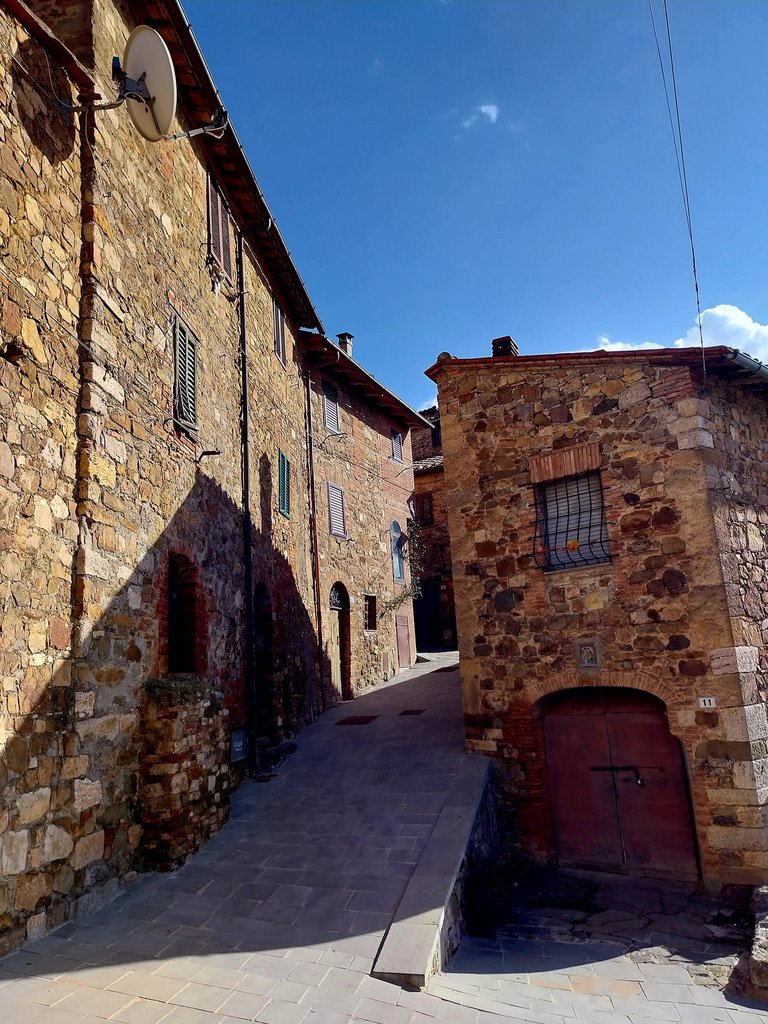 In conclusion, I can say that I had another beautiful experience here. I couldn't interact with the locals as I didn't encounter any, but this place fascinated me and stirred many emotions within me. I've been entertaining the idea for quite some time now, and I believe that when I'm older and perhaps retired, I will undoubtedly retire to these places.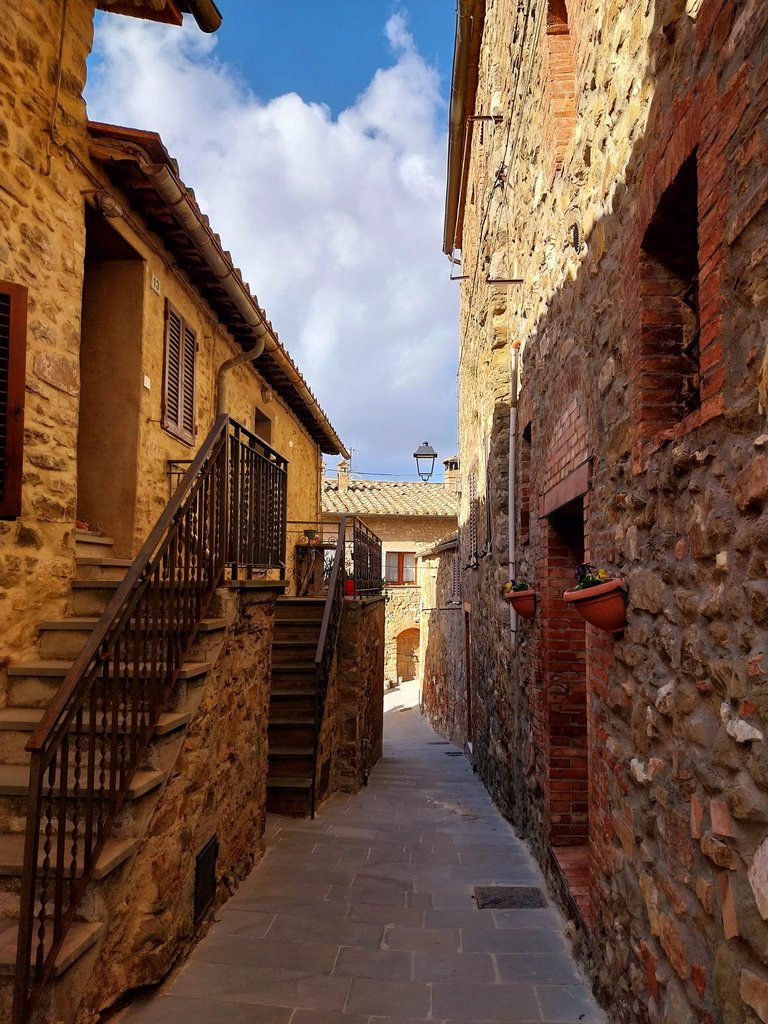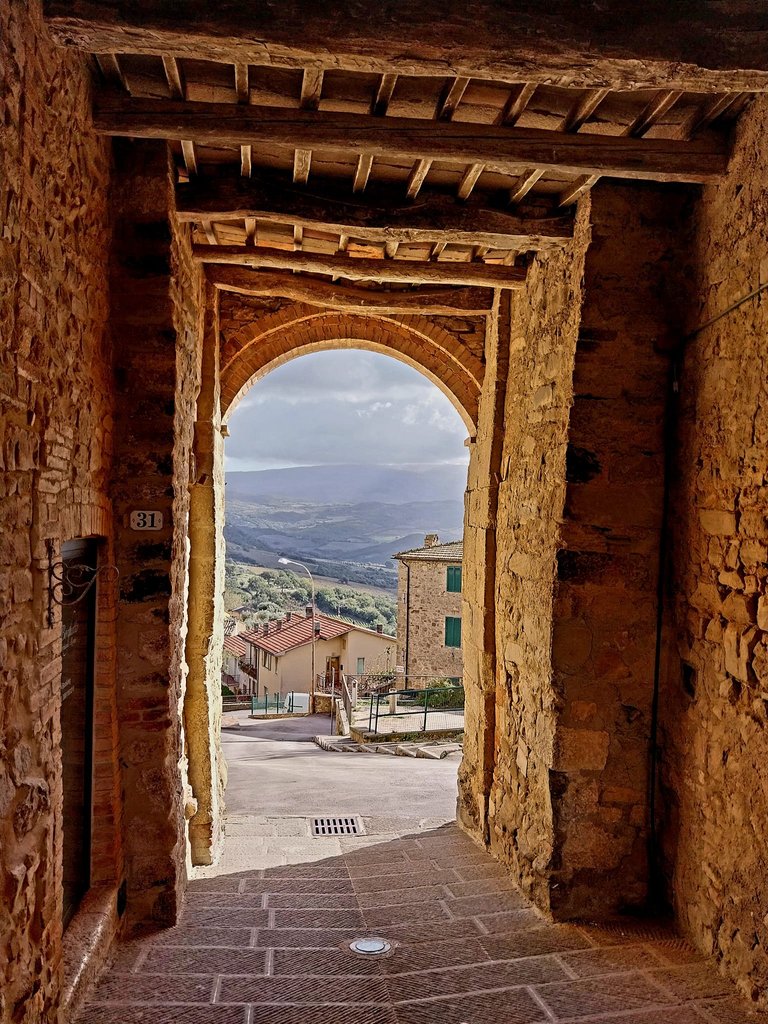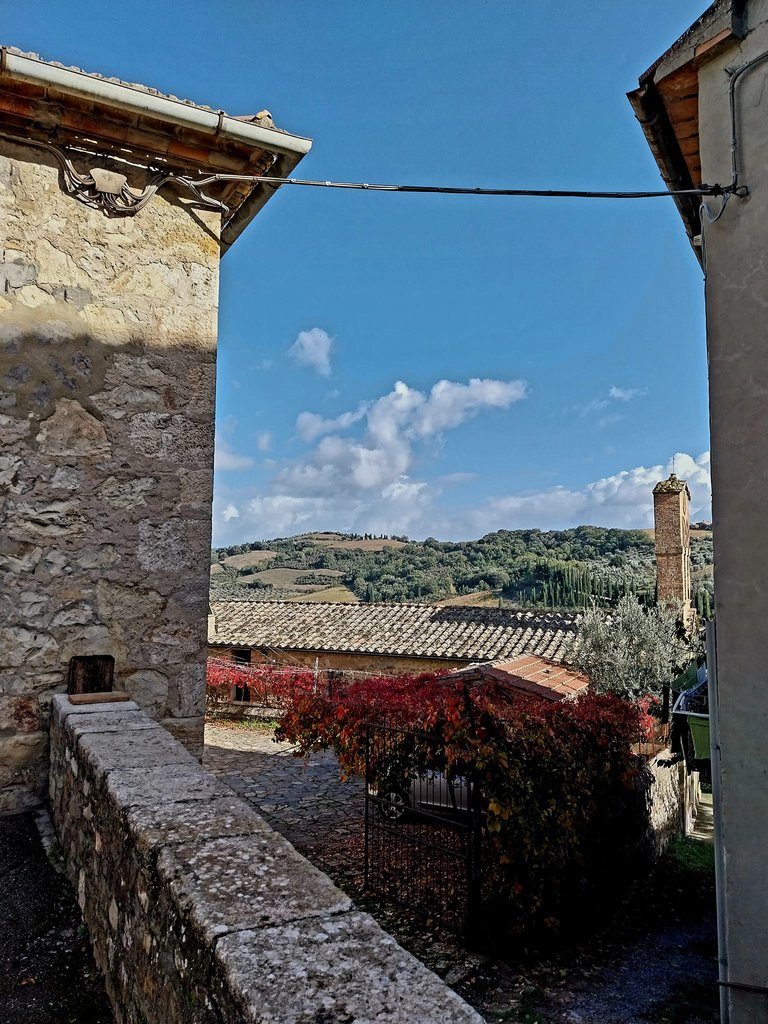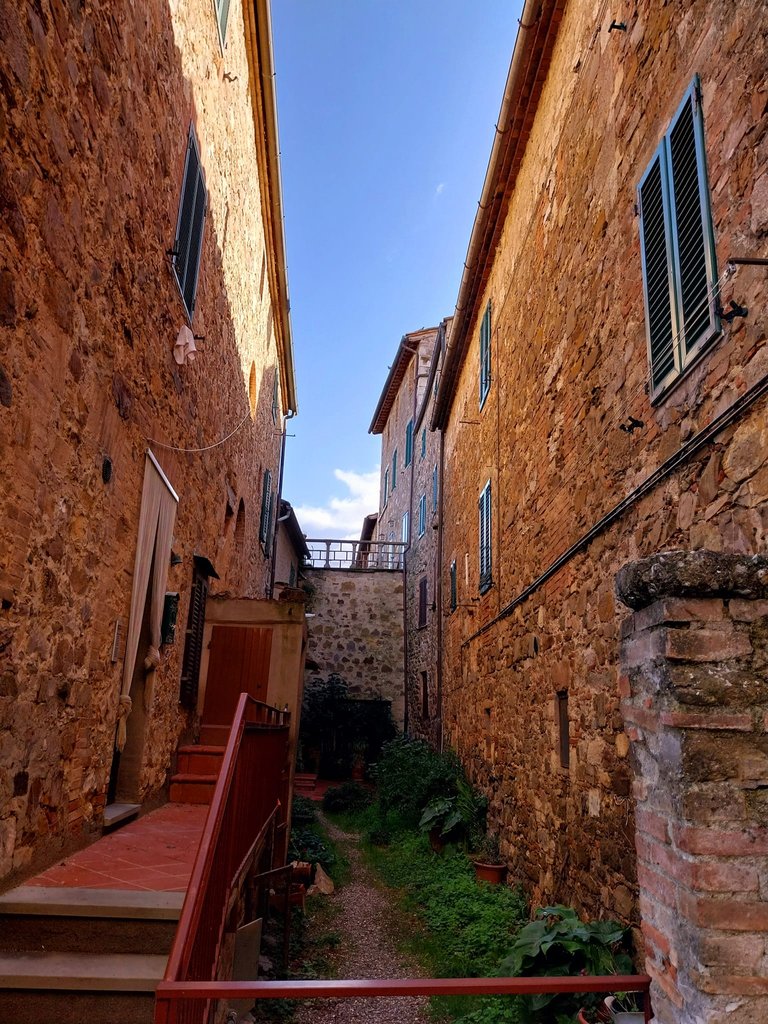 I can confidently say that what I appreciated most about this place was the landscape, which seemed more beautiful to me compared to other places I had visited. Perhaps what made the difference was this blend of cultivations, with vineyards and olive groves intermingling.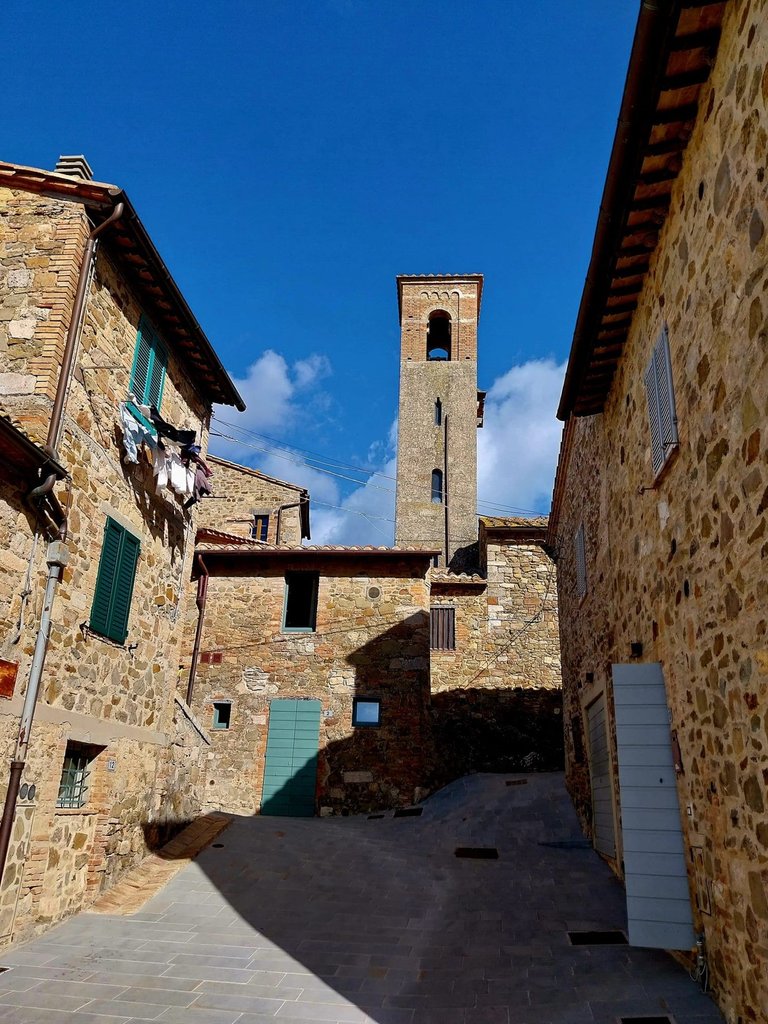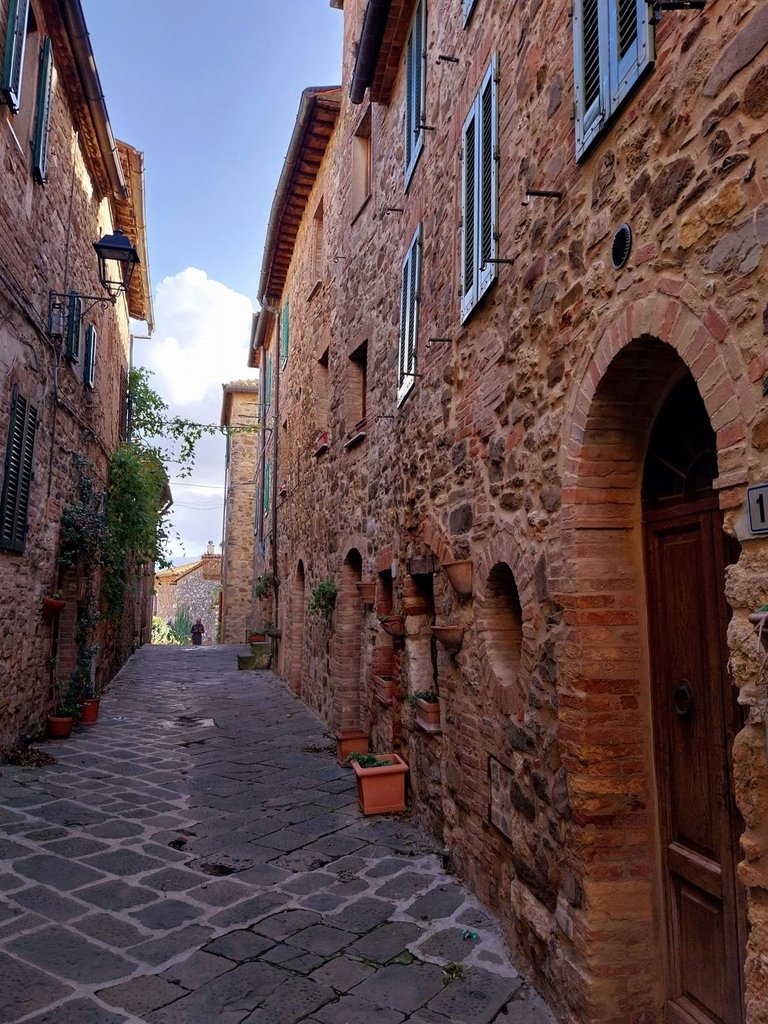 As always, I thank you for all the affection you convey under my posts. I hope you enjoyed the photos and the story of this place. Until next time!