Massive amount of workmanship devoted for making those cars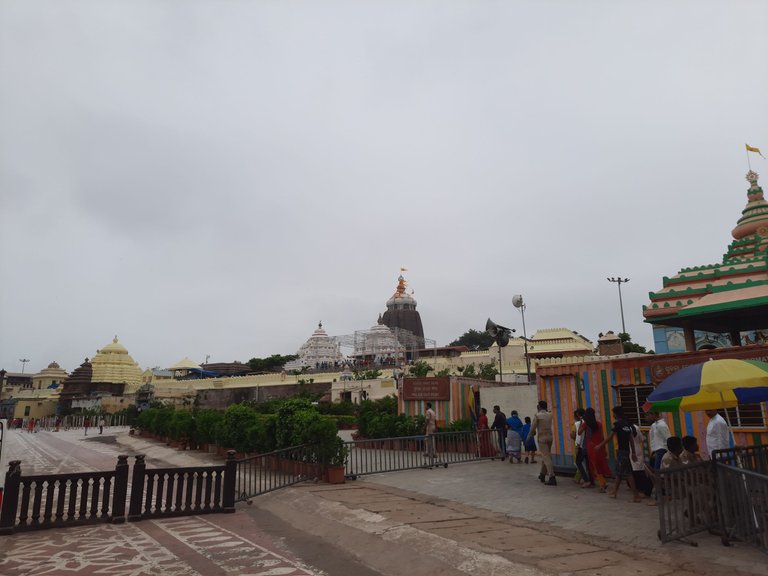 Puri is a place which we often visit, Lord Jagannath temple, Puri being our main attraction, followed by the longest golden beach. This is one of the four holiest of the holy places (four dhams) for Hindus, Dwarika, Badrinath & Rameswar being the others. This is where the world famous Car festival happens about which I posted earlier. We visited Puri few days before the Car festivals on my daughter's birthday, when those cars were being prepared. And as I said, unless you get a call from the Lord, its impossible to get a glimpse of him. And that call came in the form of an invitation from one of my friend - his son's thread festival was being arranged at his native place at Puri.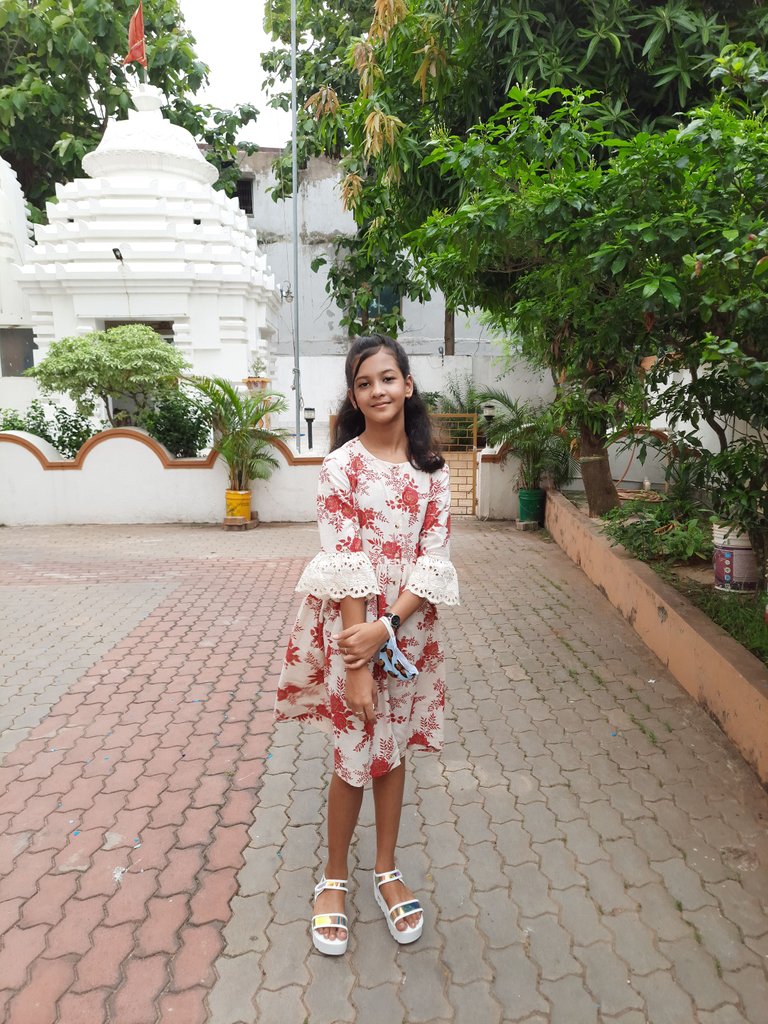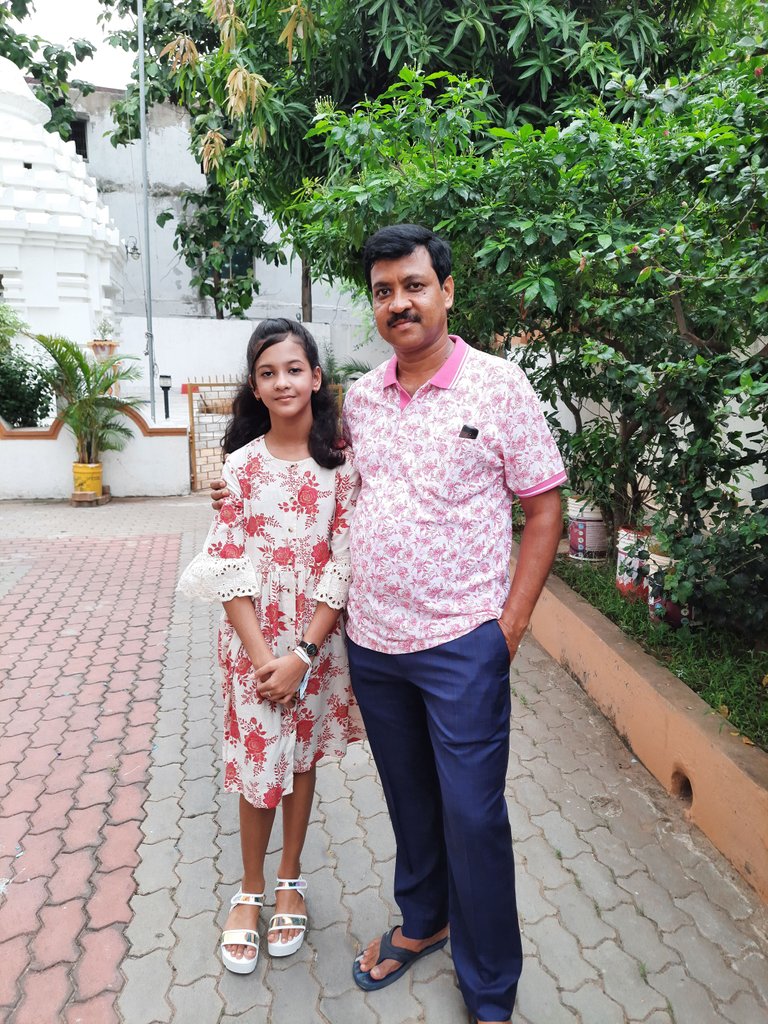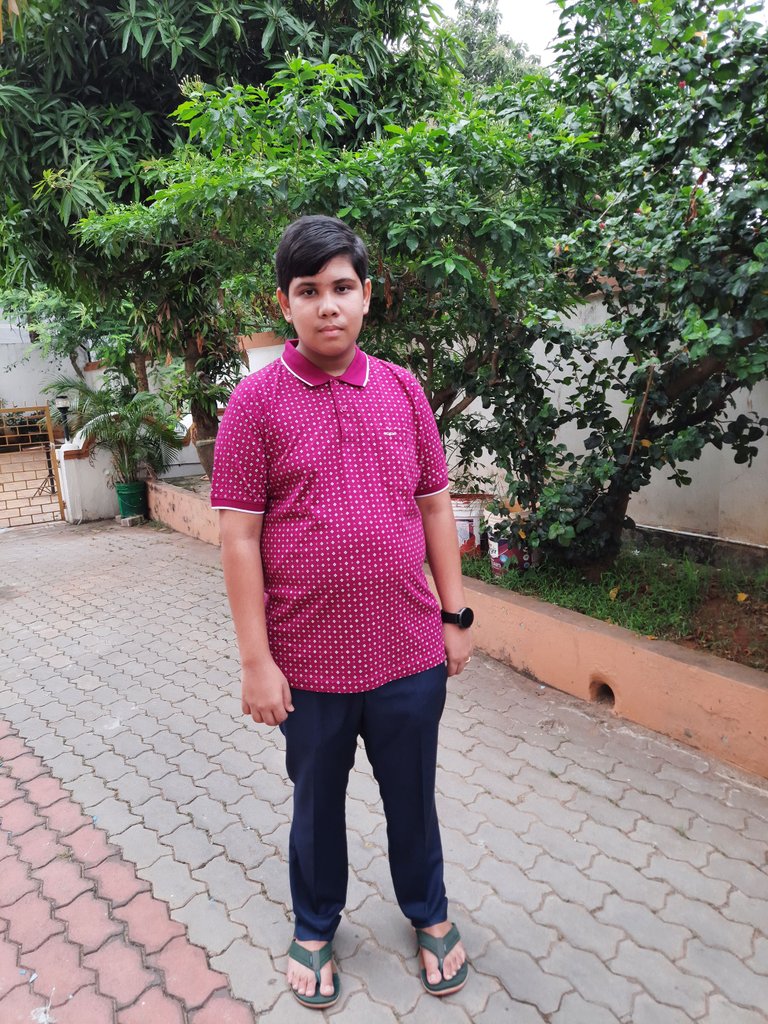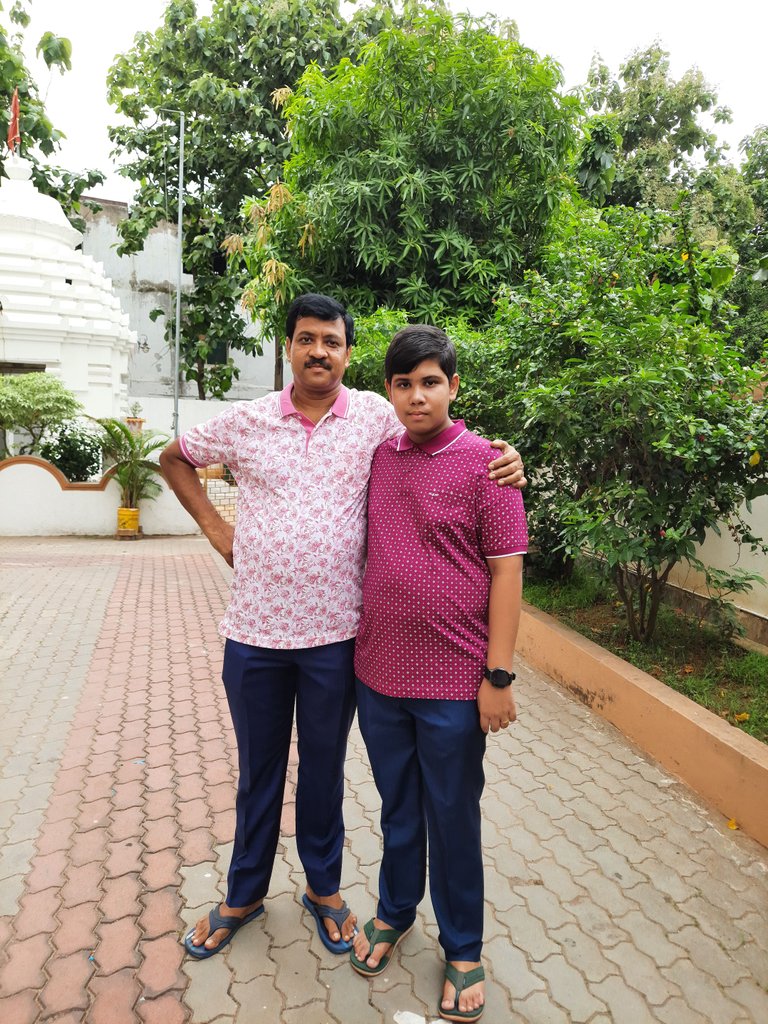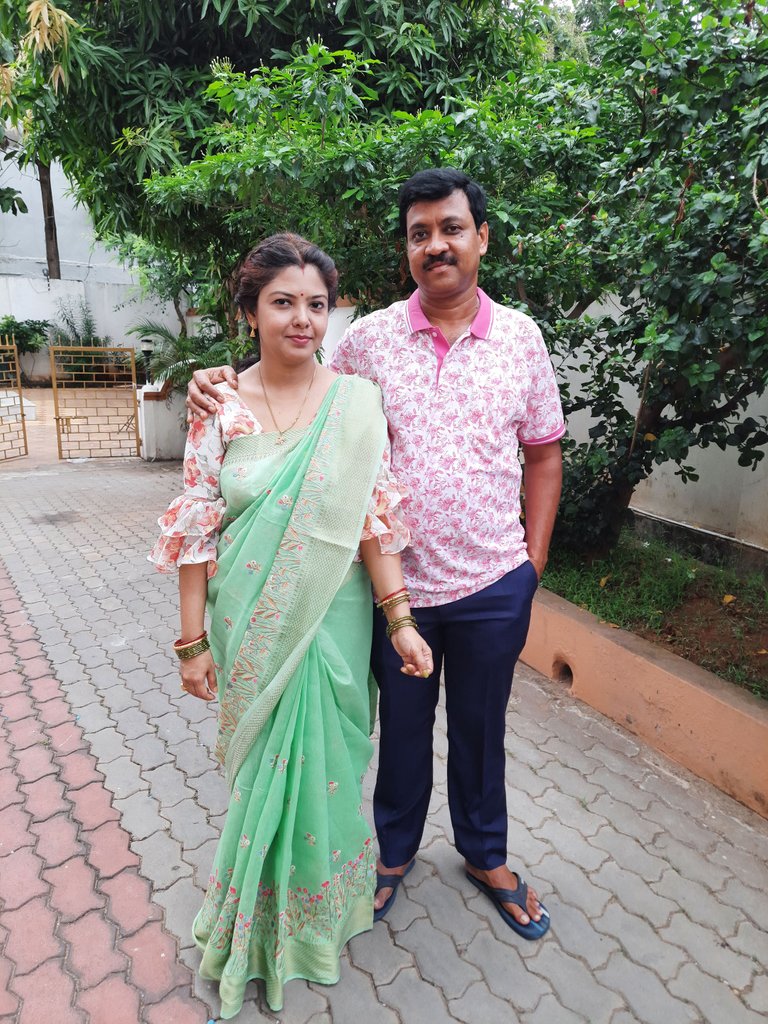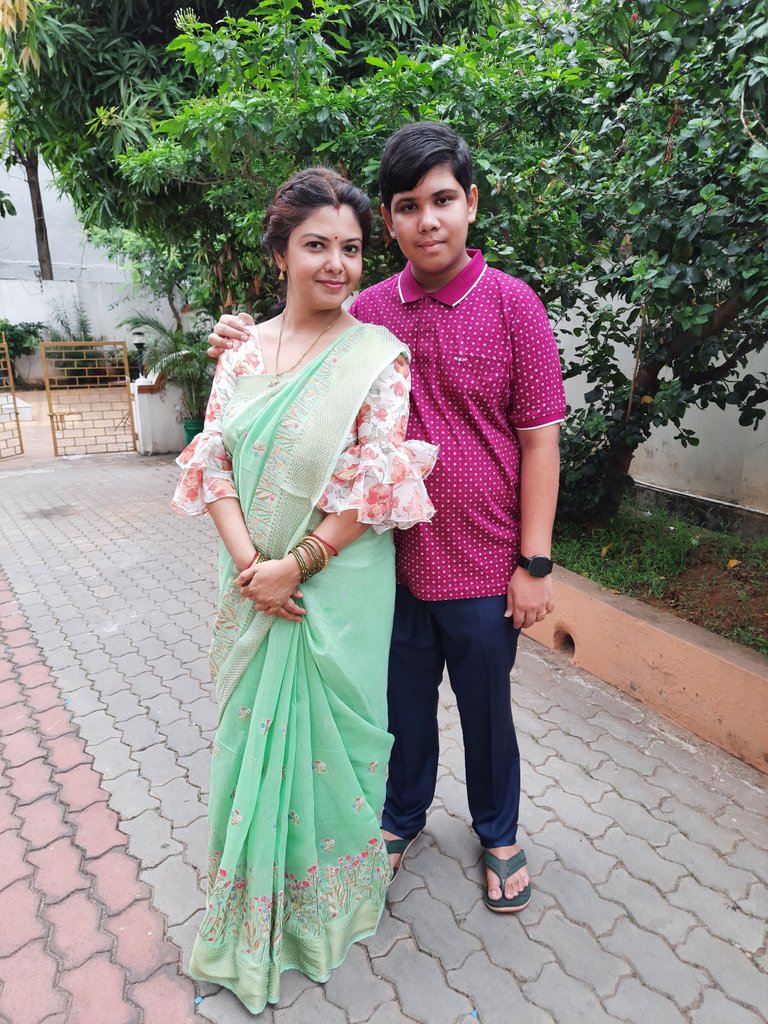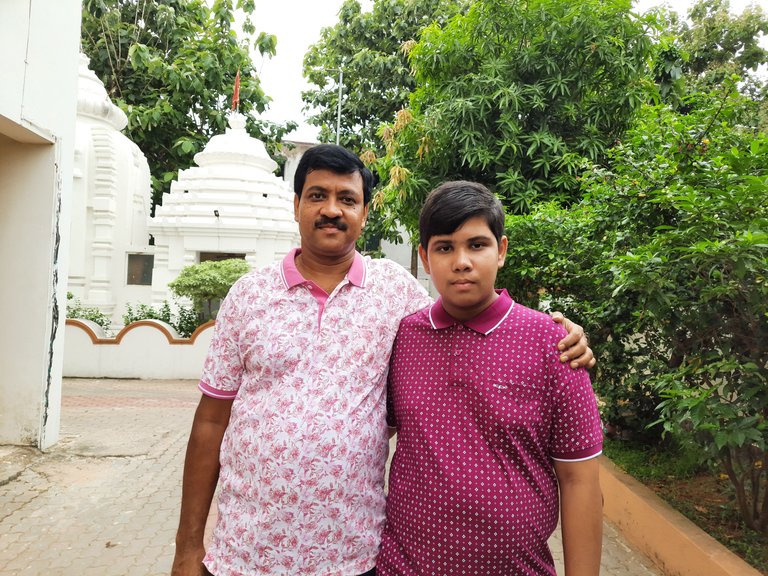 So we started the day by seeking the blessings at our temple inside the society. A birthday must start by seeking blessings from the God - that is the culture we teach to our kids. Puri is around 2 hour drive ( 60 km from my place) and the roads are quite good. We have to park the car and either walk or travel by buses run by temple administration, but then there is the nice rickshaw experience, that we always take, when we are there.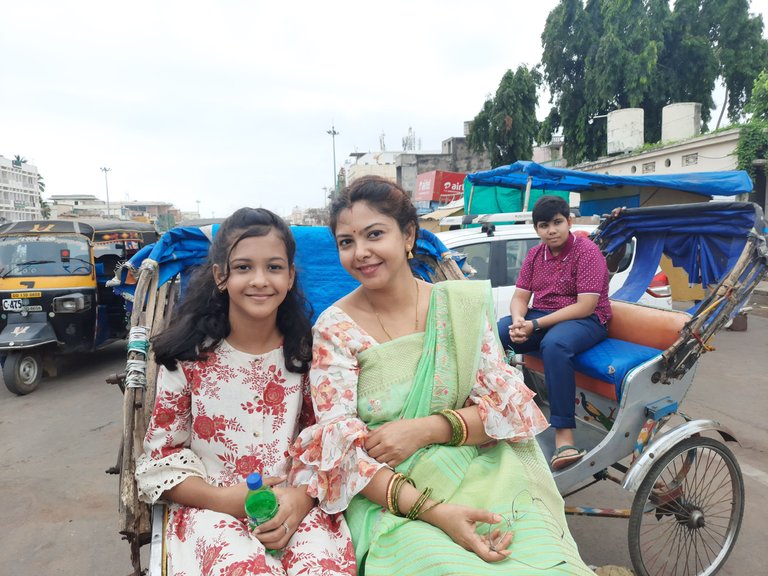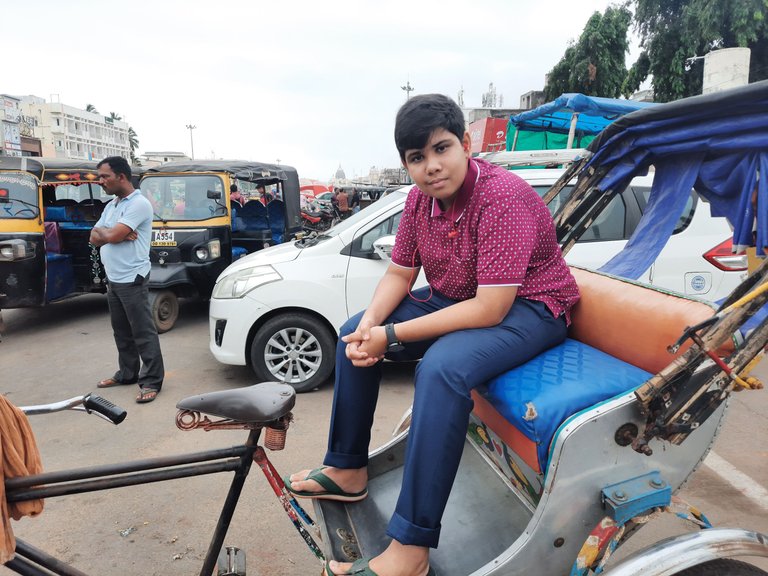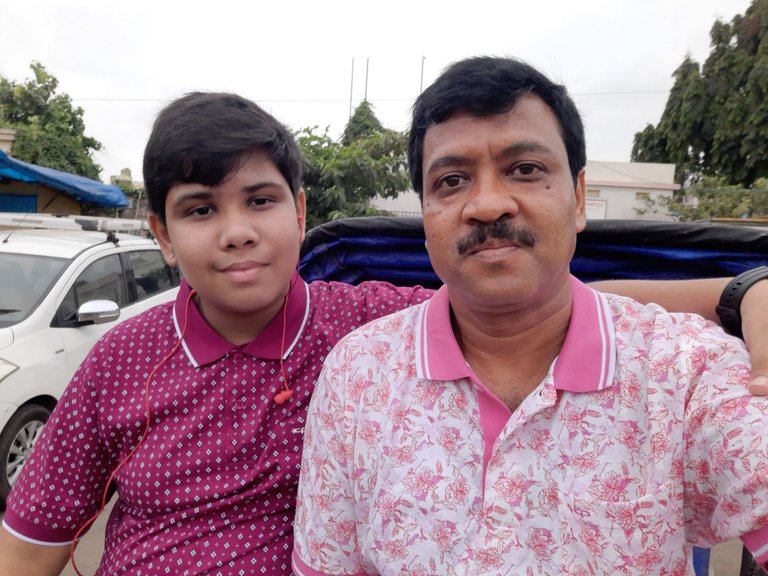 We still have to walk but these rickshaws can take you the farthest possible stops. Since there were dedicated places reserved for making of the cars, they were stopped before the usual place, and now let me present you the logs that are used for preparing the cars - they are massive in size.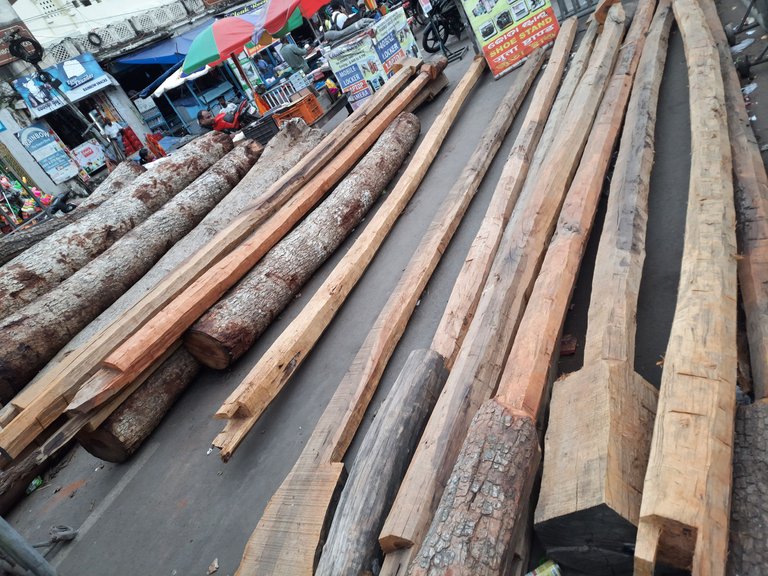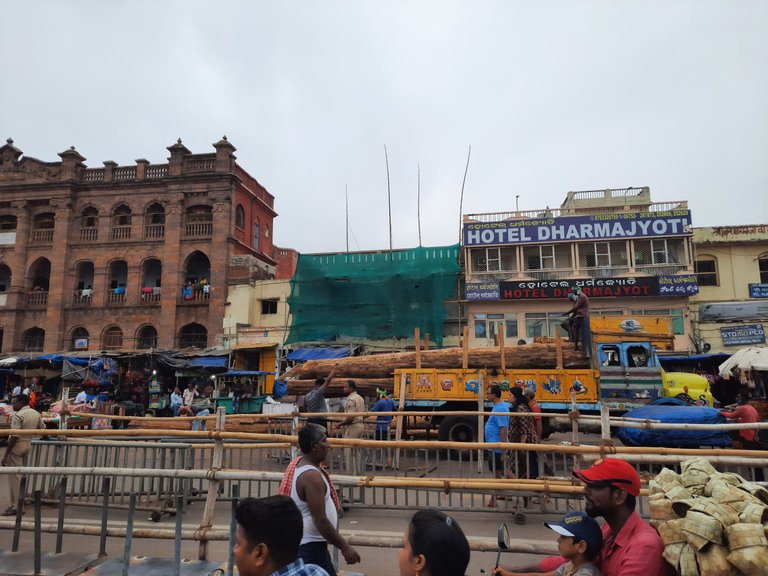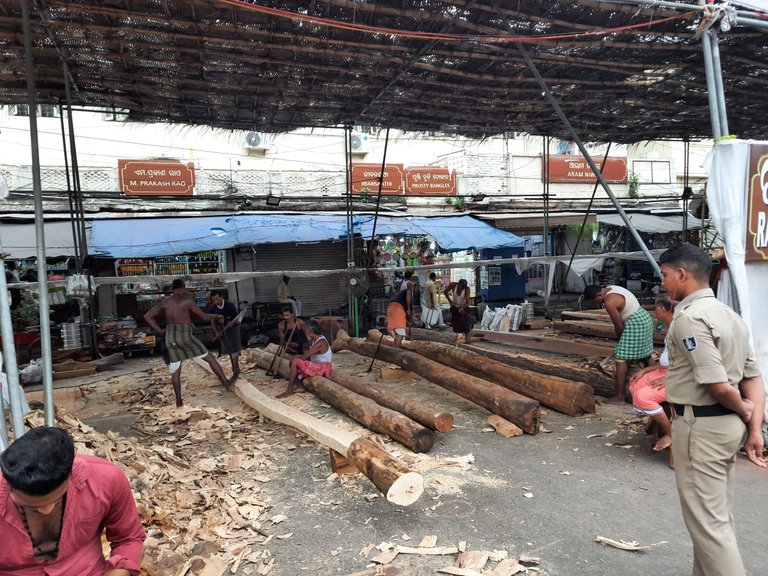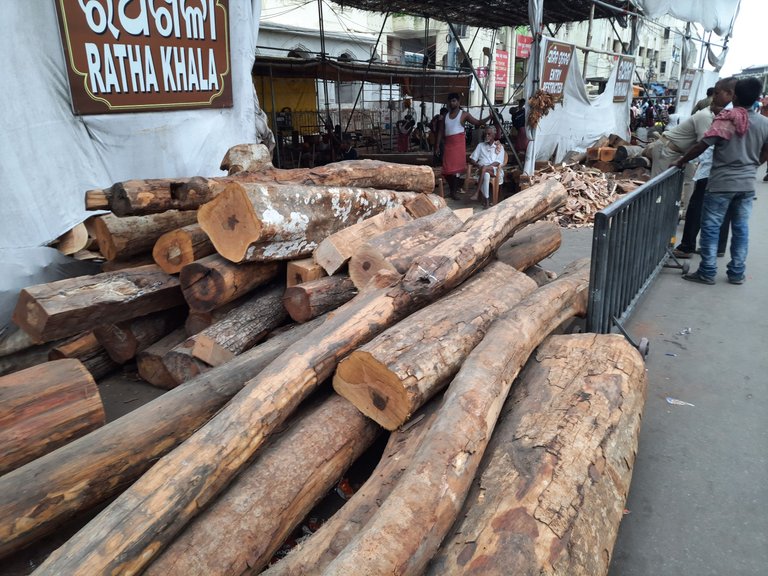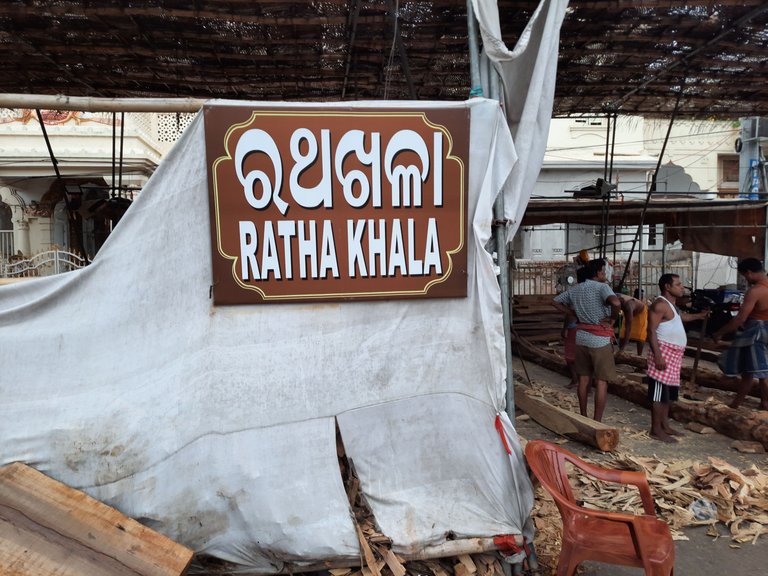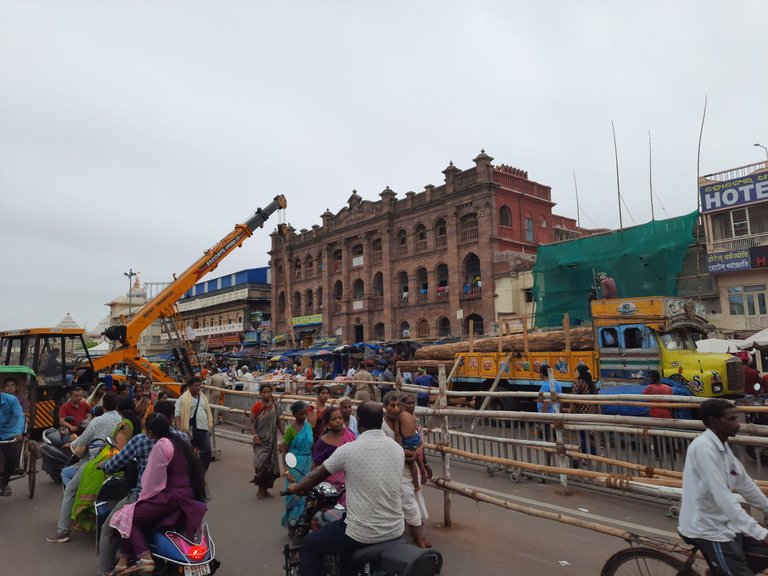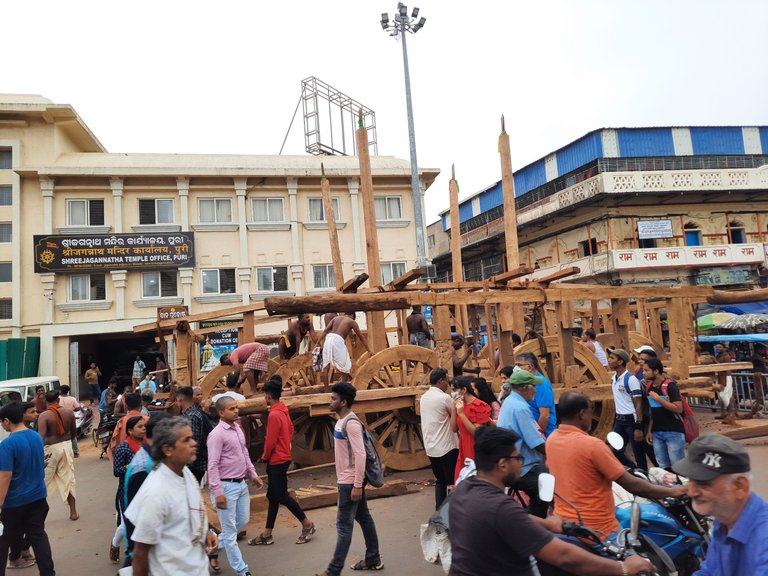 You can imagine the workmanship devoted to make the cars - hundreds of people work to make these cars, and it is prepared fresh every year. The use of cranes make it a bit easy to port them to the yard, where they are finished, but finally people assemble them in pieces to make the chariot. Isn't that amazing ? And let me tell you the numbers - 865 logs of of three species of length varying from 3 feet to 20 feet are brought to build the chariots, every year. Then they are cut into around 4000 pieces of different shapes to make the chariots. Finding these many woods every year is a massive challenge, and the government takes care of finding them, procuring and providing to the temple administration, all free of cost. And some of these trees usually need 80 years or more to attain the girth that is needed. Many devotees contribute these woods as well, but over time the scarcity has appealed the government to start a special afforestation program, to ensure future availability, though it will still need a long time to get the benefit. And after the car festival, these woods are dismantled and goes into the temple kitchen, to cook the Mahaprasad, that is believed to be consummated by more than 30000 people every day.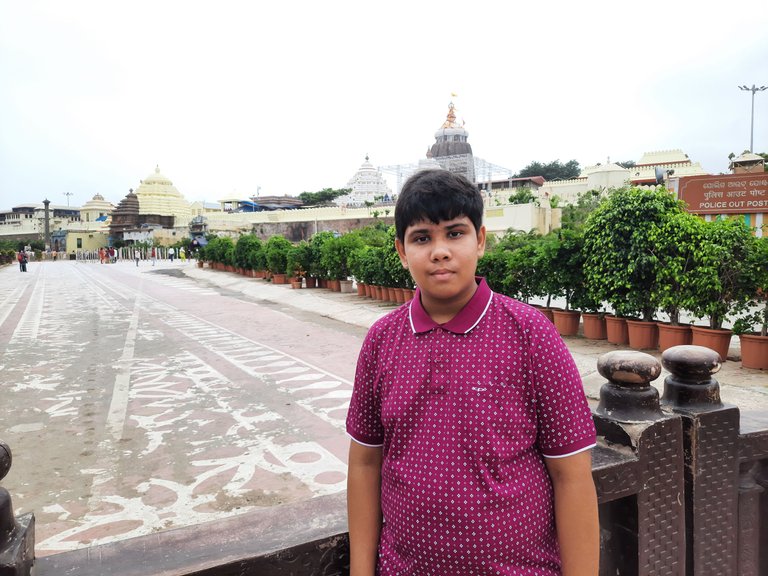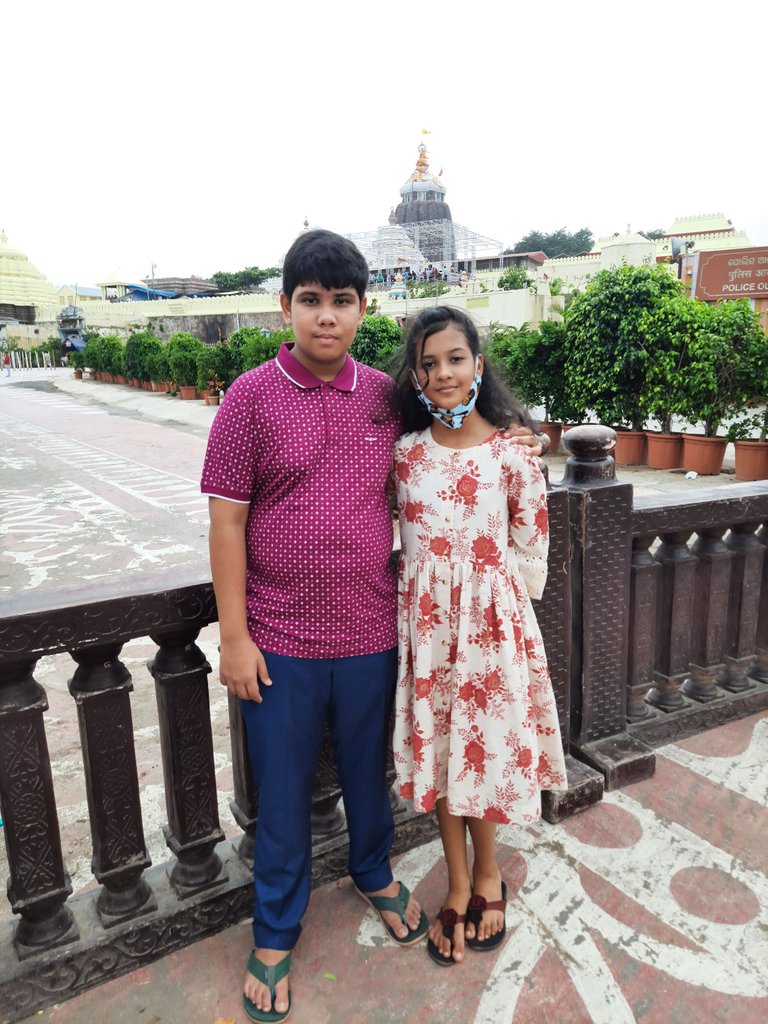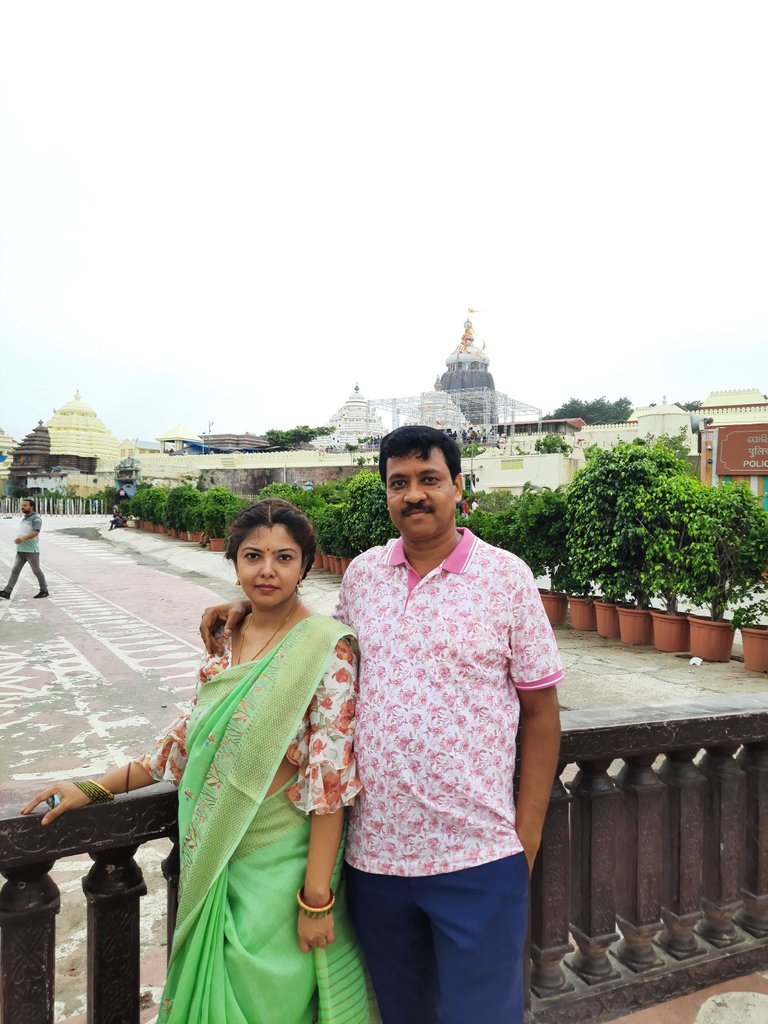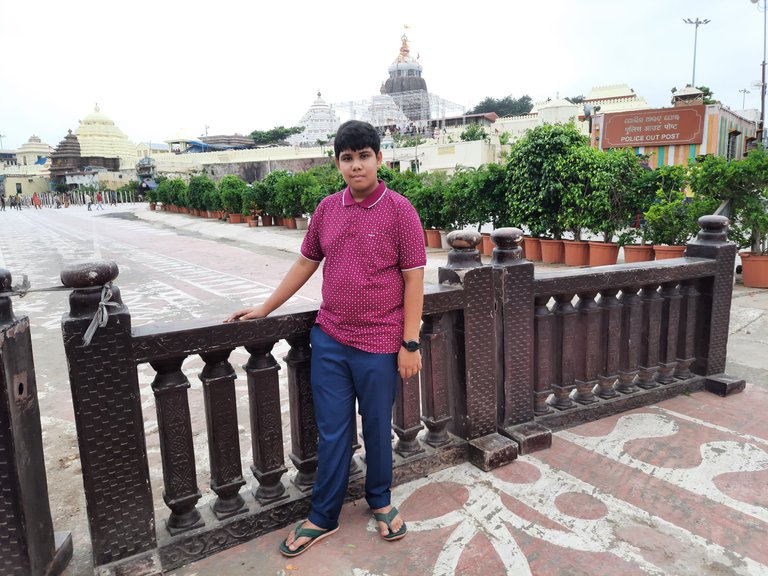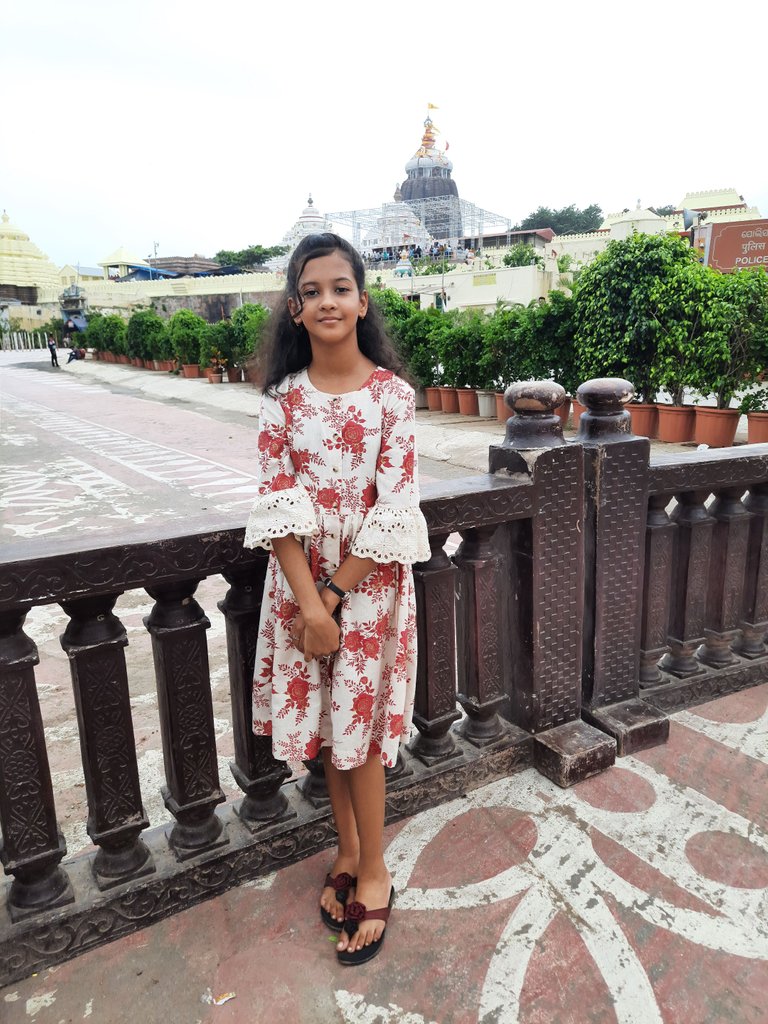 We were lucky to get the glimpse of the God, as the temple has some fixed timings based on various rituals performed every day. Coming back, we did not miss the opportunity to capture some snaps with those cars in making.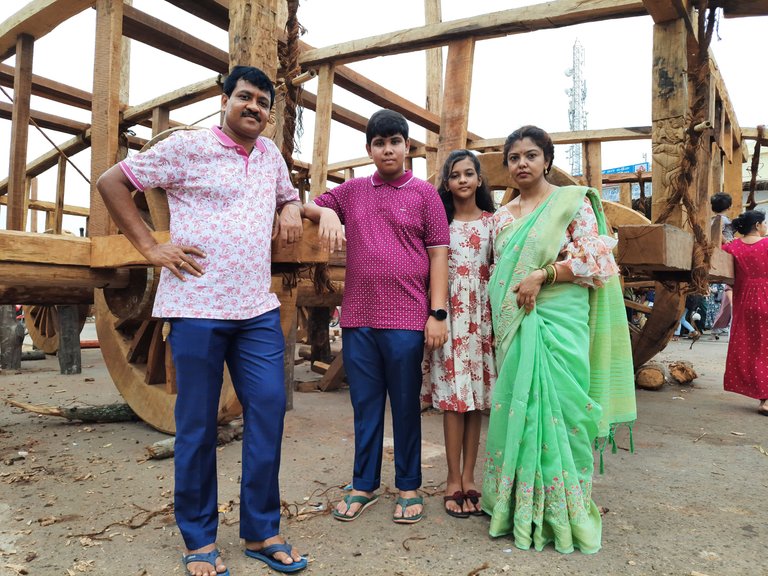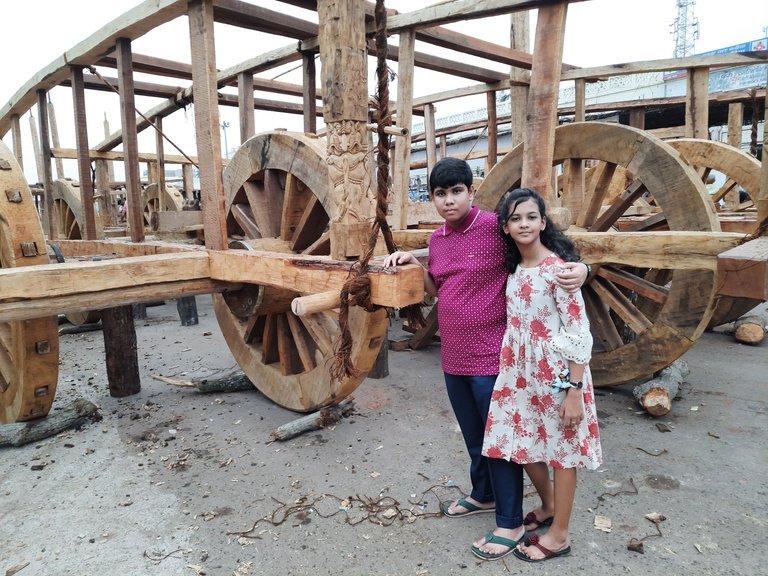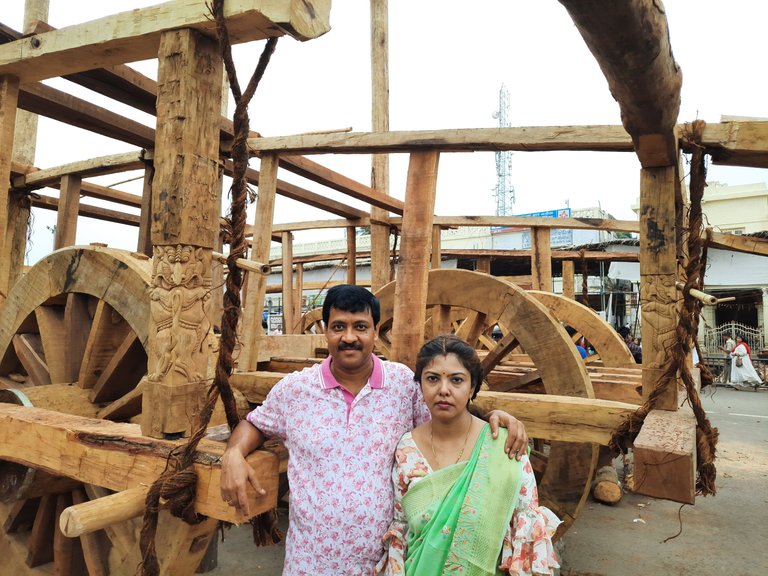 Does that give you an impression of how big the sizes of these cars ? I will keep the rest for my next post.
Pinned on https://pinmapple.com/ - [//]:# (!pinmapple 19.805227 lat 85.817664 long Shree Jagannath Temple, Puri d3scr)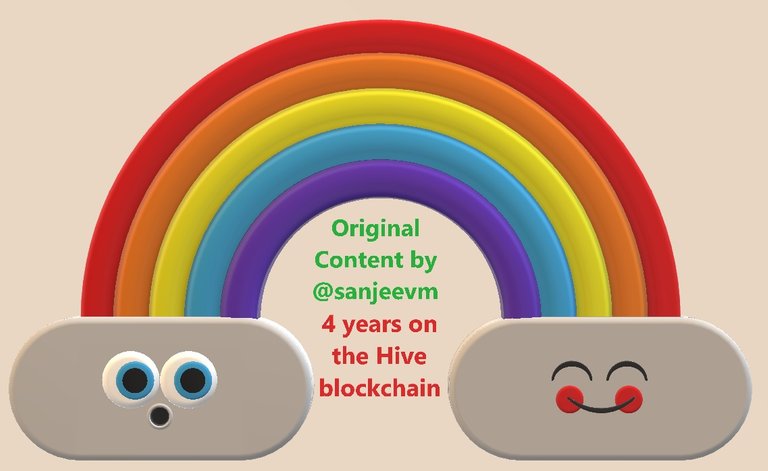 copyrights @sanjeevm - content created uniquely with passion for #HIVE platform — NOT posted anywhere else! #HIVE is my only social diary - my blog is my life.