---
Satkosia Gorge - A memorable day in serene nature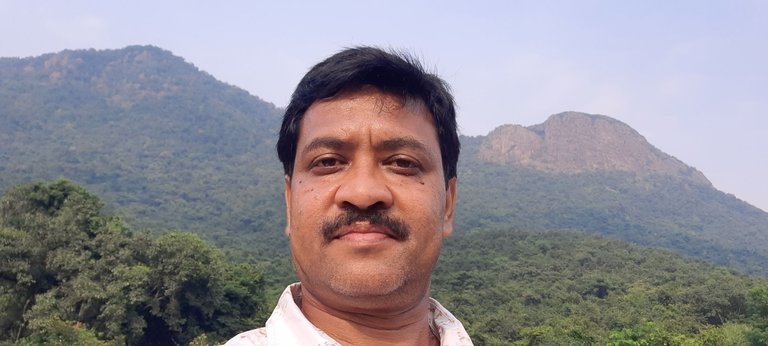 Satkosia Gorge is located in eastern Odisha in the bank of Mahanadi river and is not too far from my place. Some times back, we visited there along with friends - a day planned to be spent in the lap of nature with friends. If you have never seen a water crow then you should see my last post. My friend arranged everything very well - only the road by which we went was not very smooth, otherwise, once we reached there, we felt like not coming back.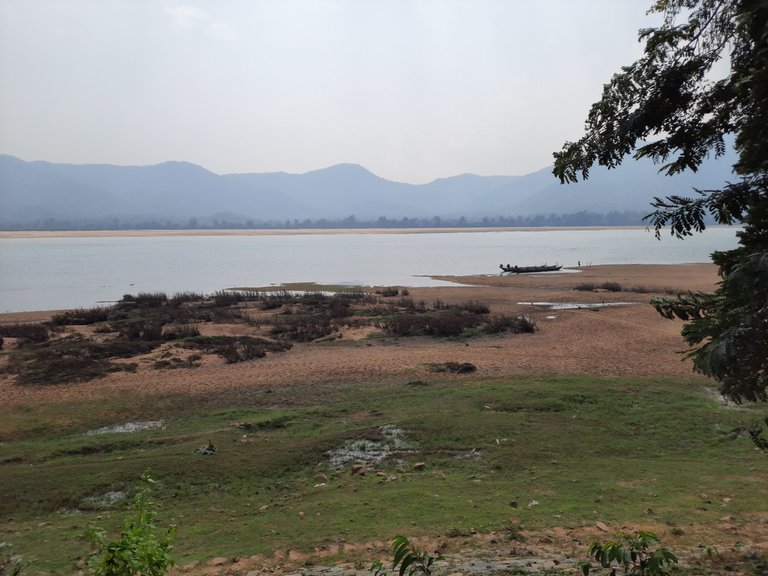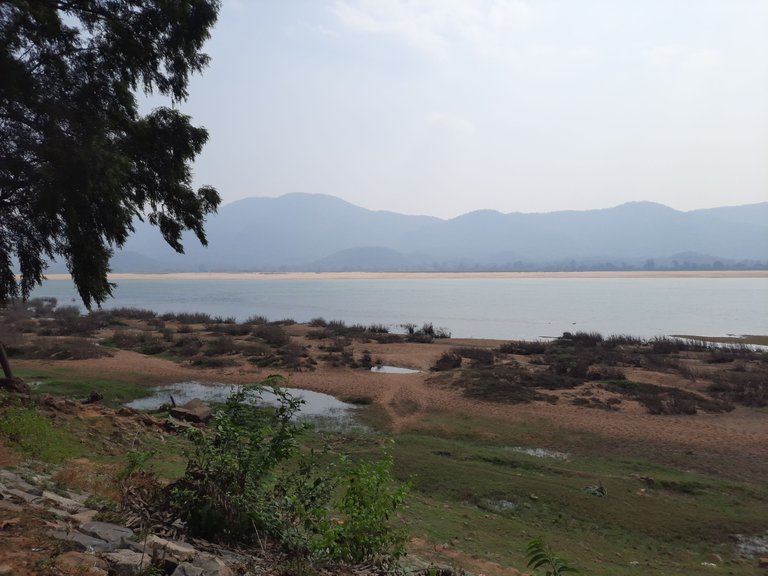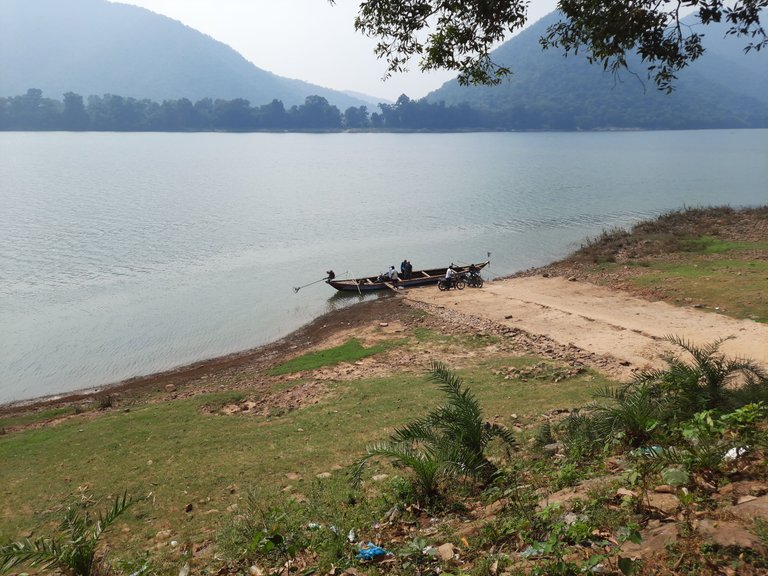 The Gorge connects to three districts of my state and there is entry from each side - people use these local boats to cross the gorge and they carry the two-wheeler and other heavy items as well.
We had a motor boat arranged for the trip and the food was prepared and carried to the boat. In the interest of time, the food preparation was delegated to some other people who were near to the place.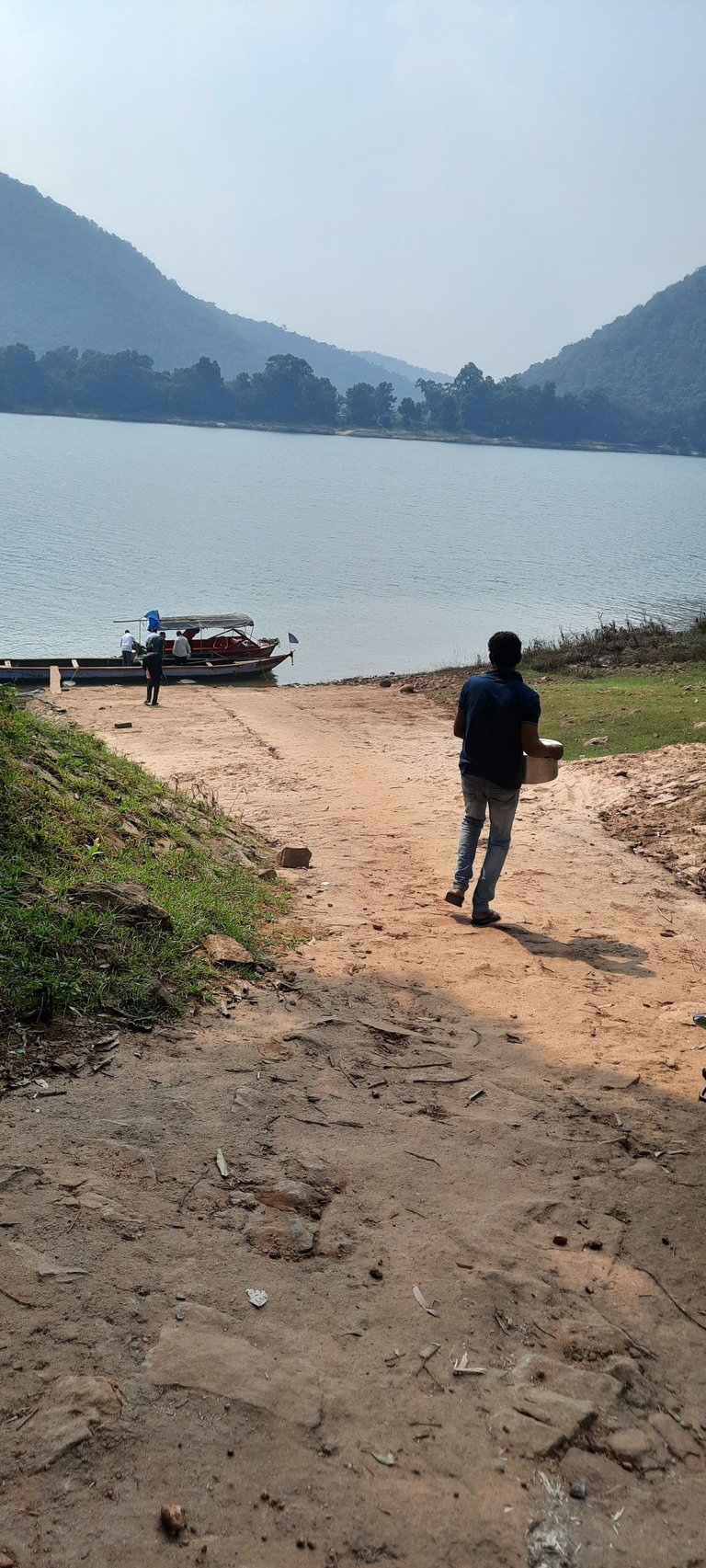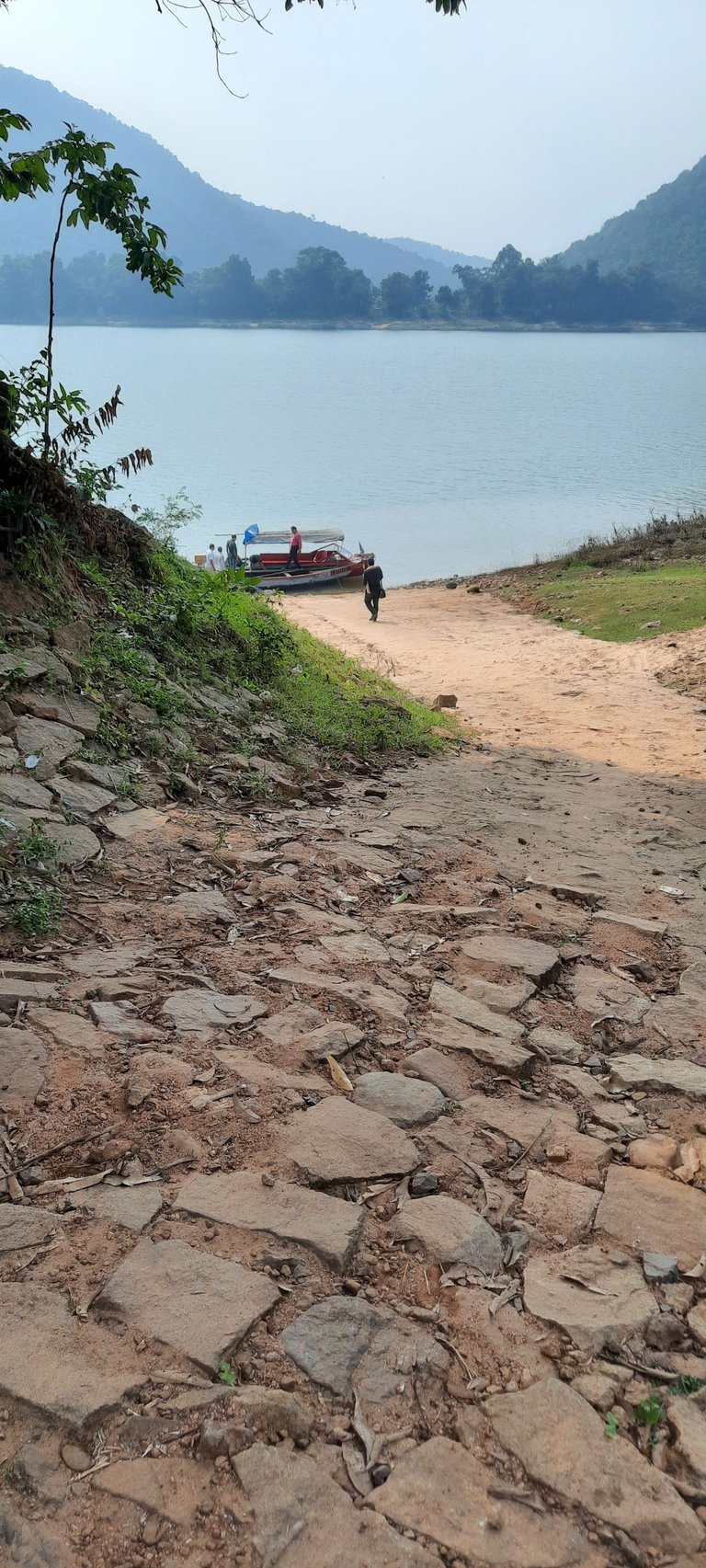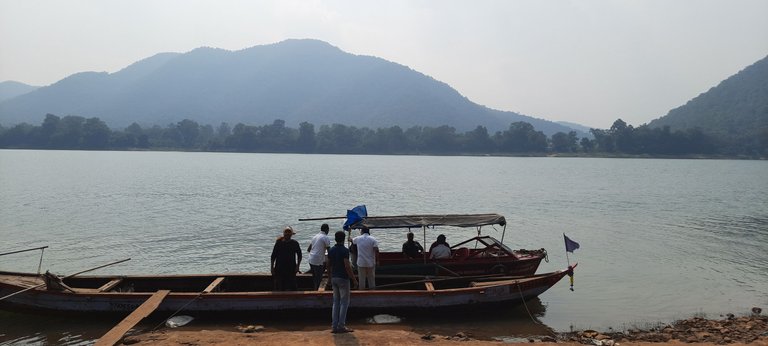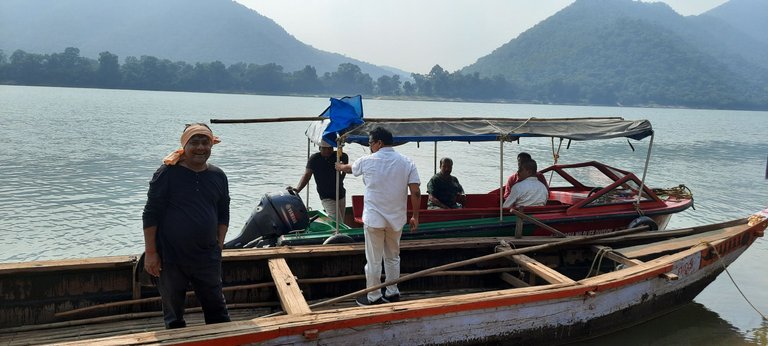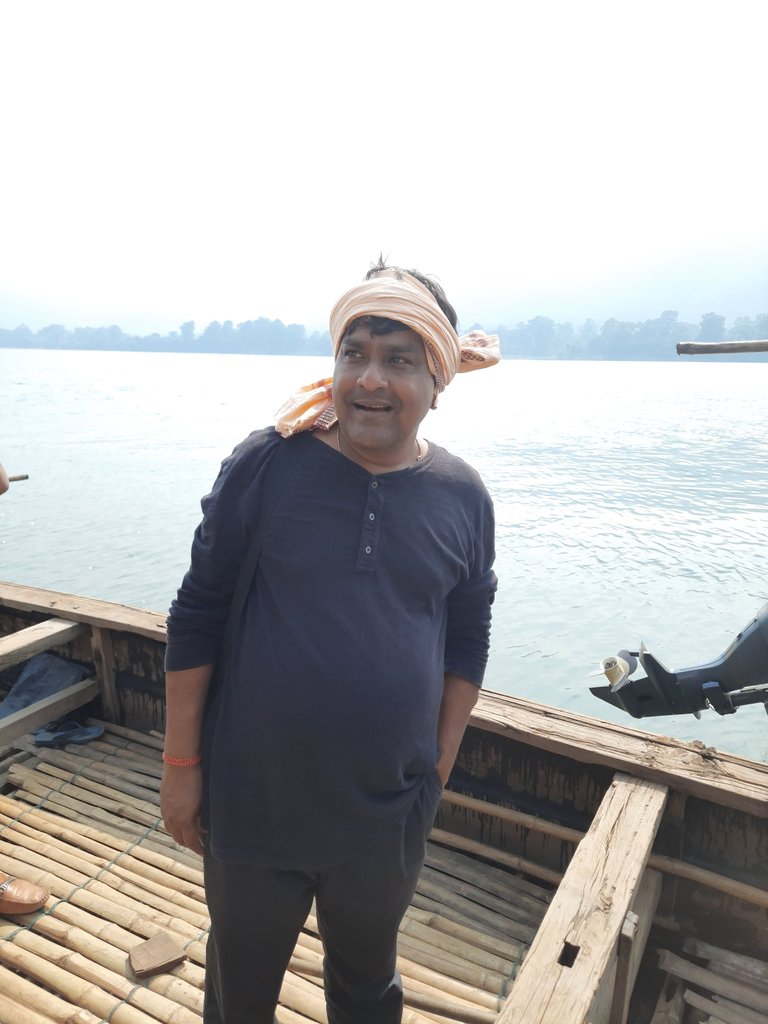 Wonder who he is ? He is one of our friend - he loves a minimalist life as well.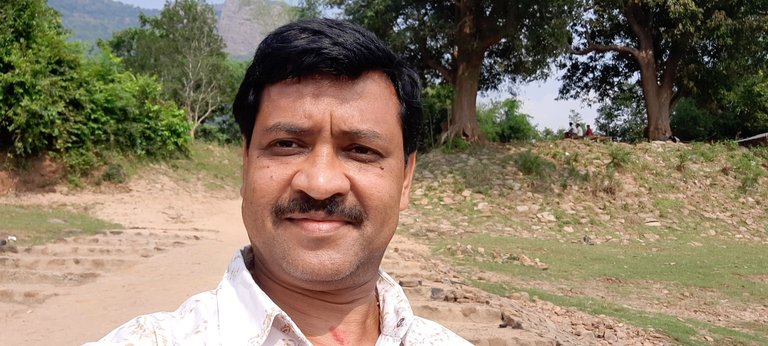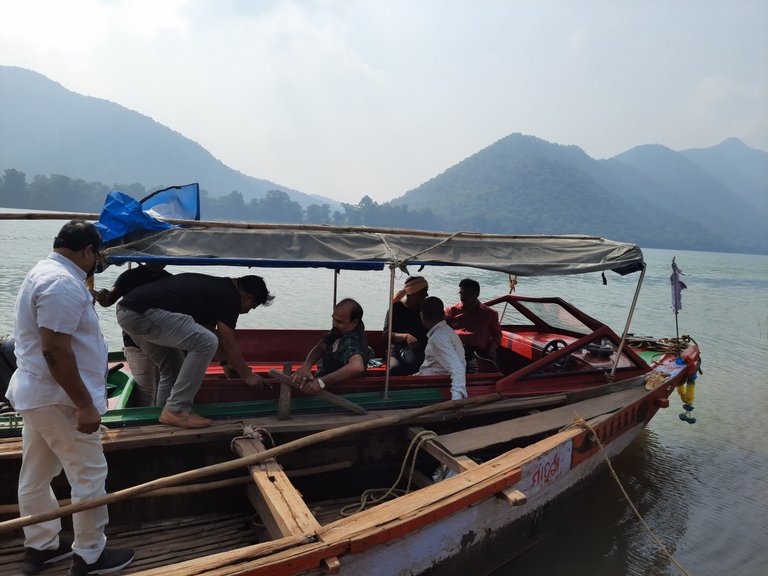 We had to use another manual boat to ride the motor boat, since the launch pad was far.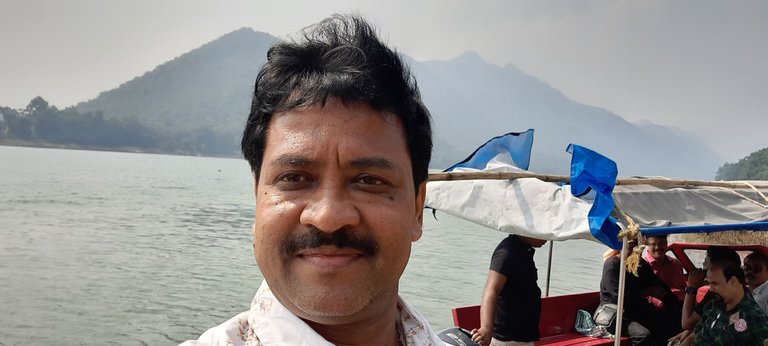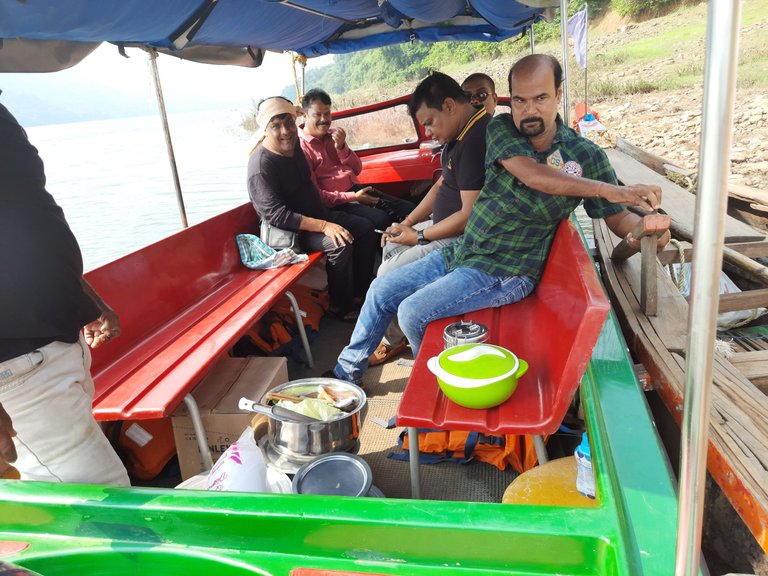 You can see the excitements, everyone was tired but as soon as we reached there and started the journey, we forgot everything.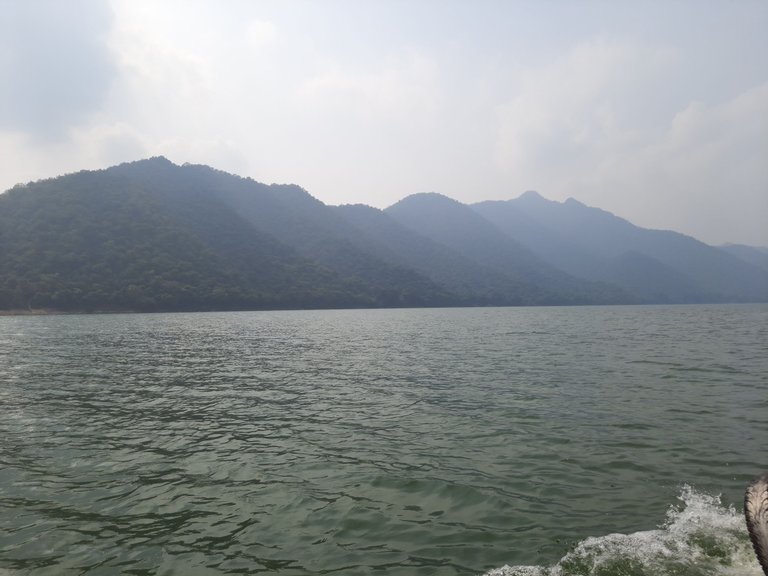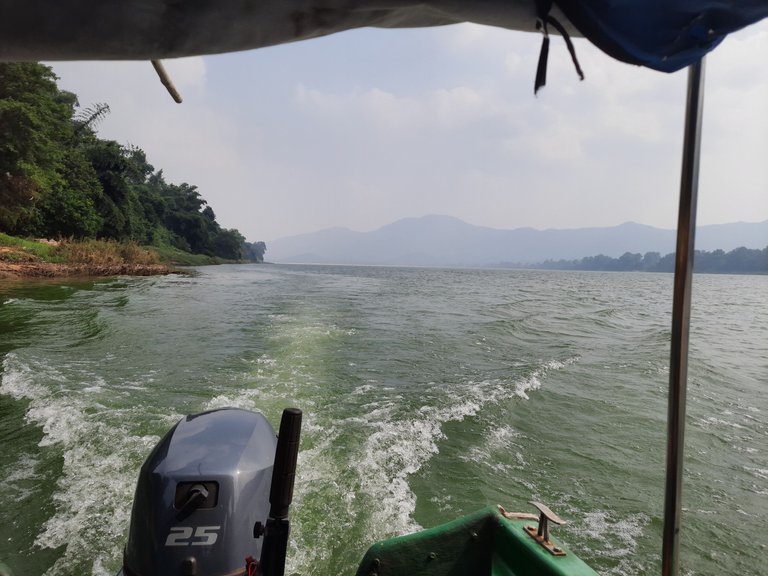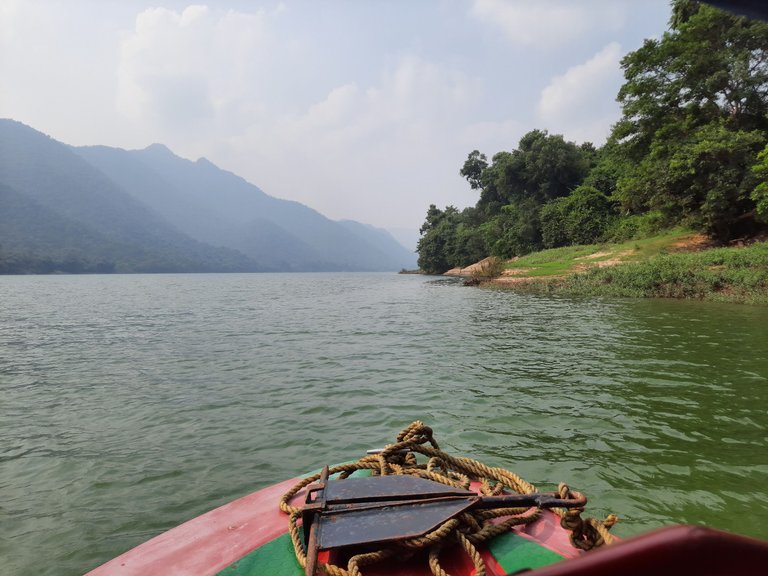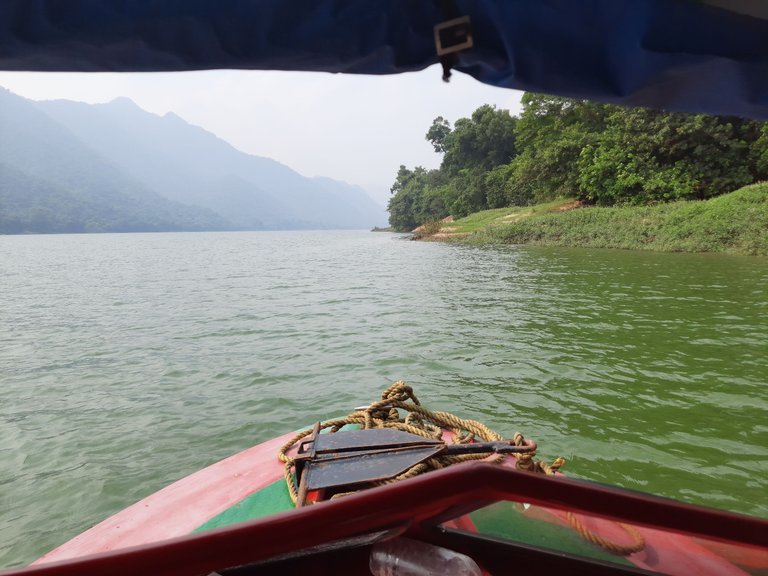 Satkosia is a name derived from two words - Sat and kos - Sat represents seven in my language and Kos is an ancient unit of measure, which is equivalent to two miles. So this gorge expands over 14 miles connecting two different regions. There is a Tiger Reserve as well (named as Satkosia Tiger Reserve), but that was not in our plan - we just wanted to spend the time in this wonderful luxury in the lap of nature and if possible see some crocodiles and other animals if possible.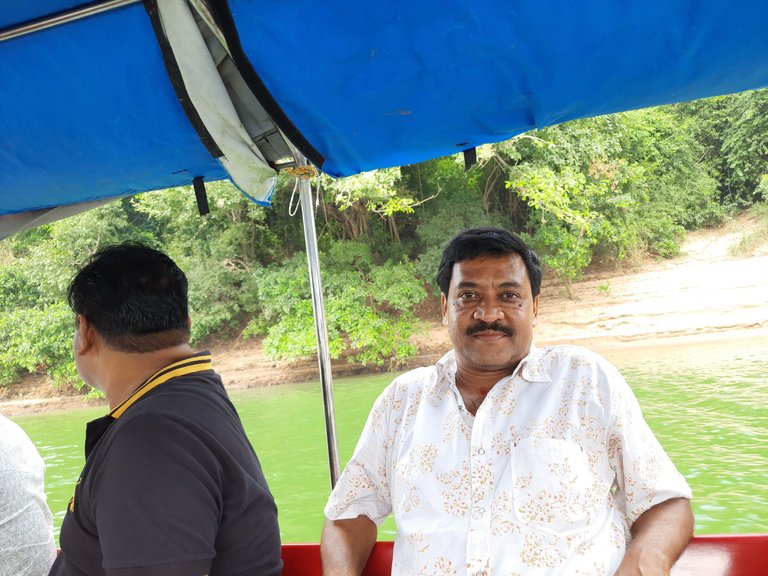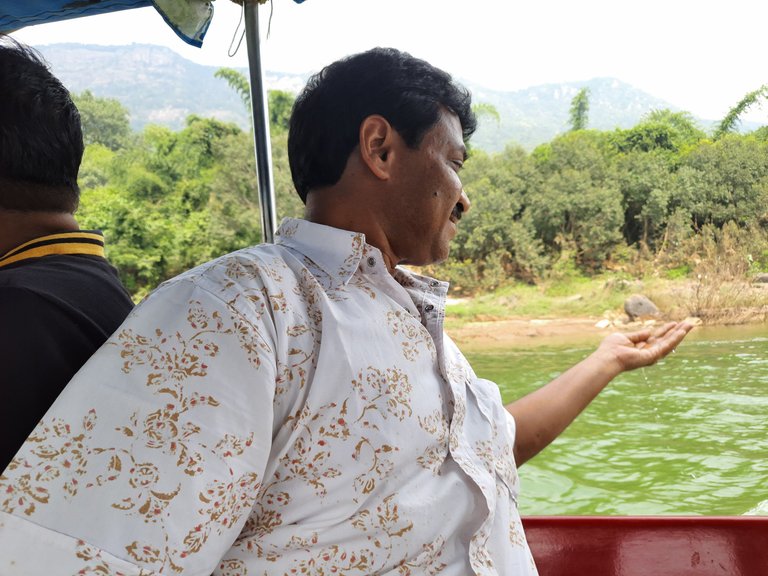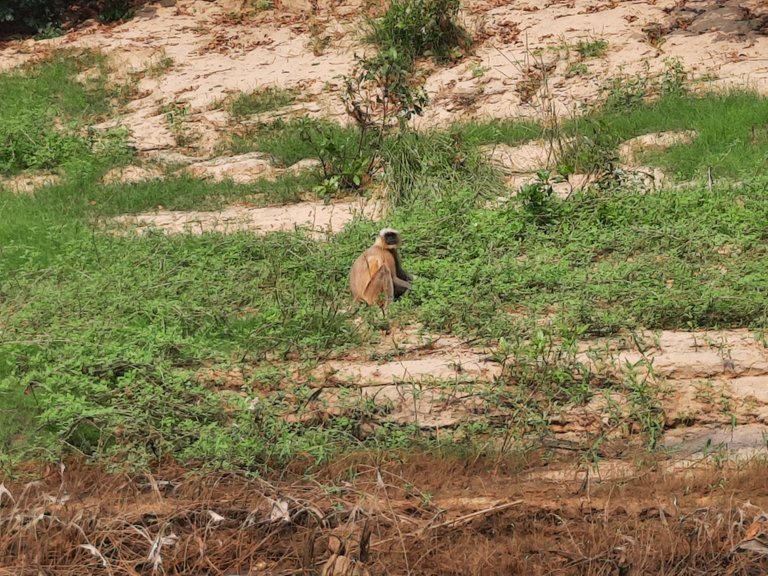 It was one of the best experience of my life - the experience that had adventure as well as leisure - keeping everything aside.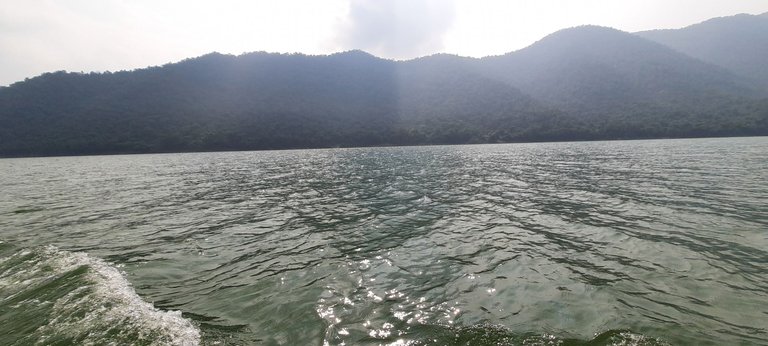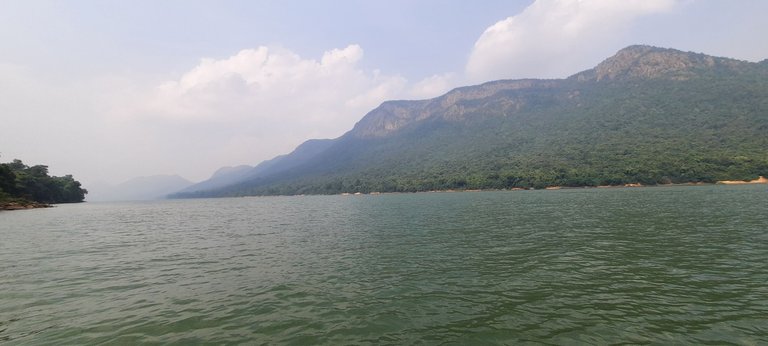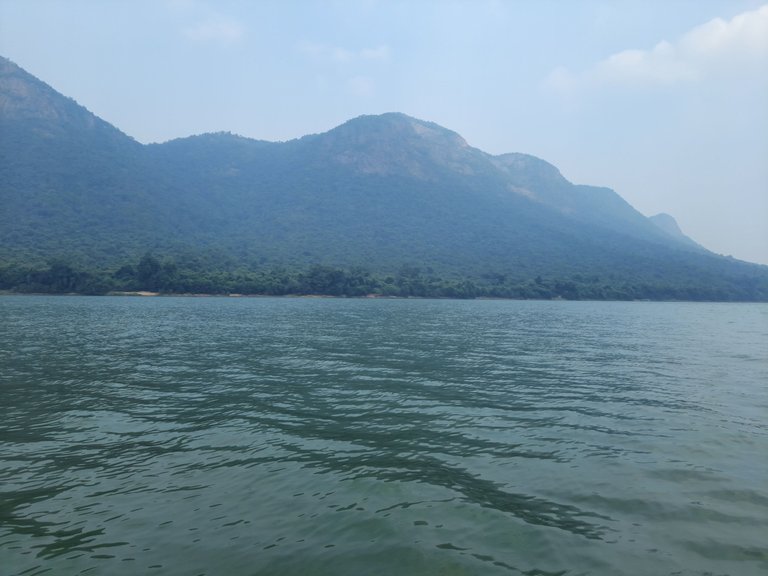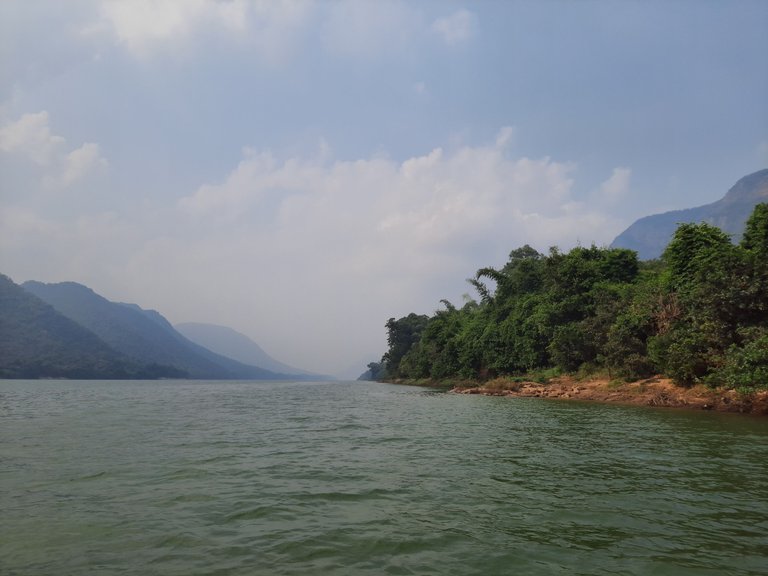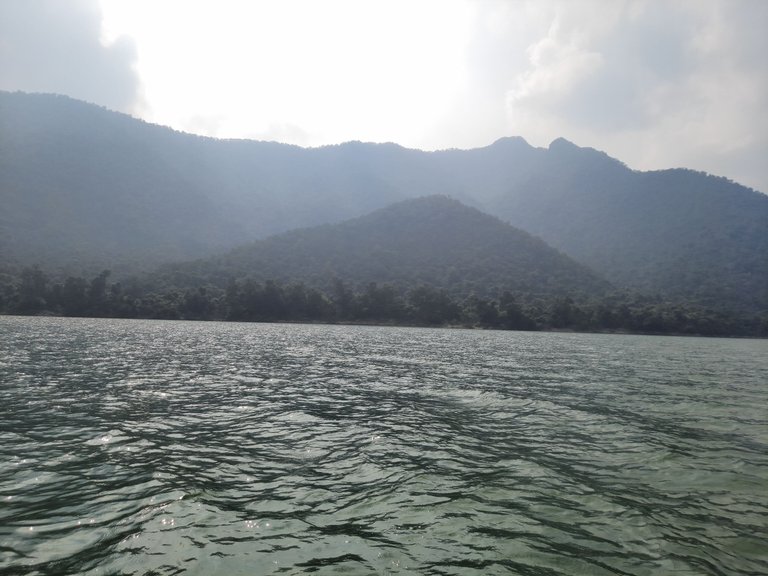 We asked the driver to slow and also drive near the bank - there was possibility to see the crocodiles on the bank.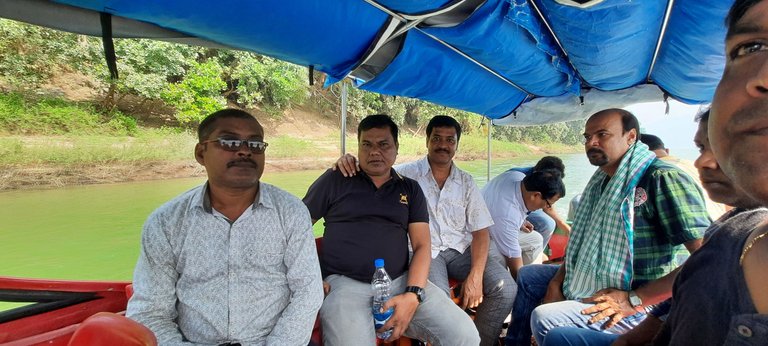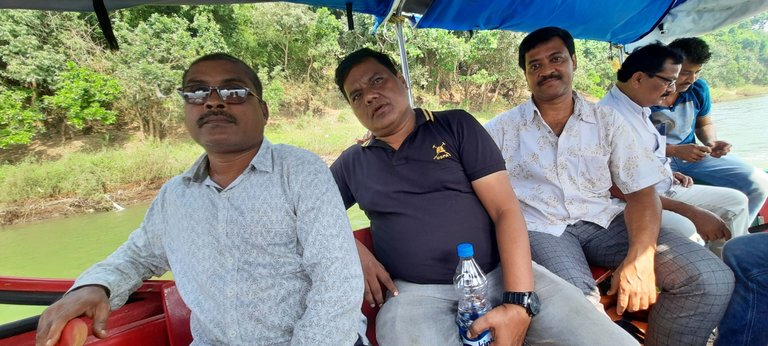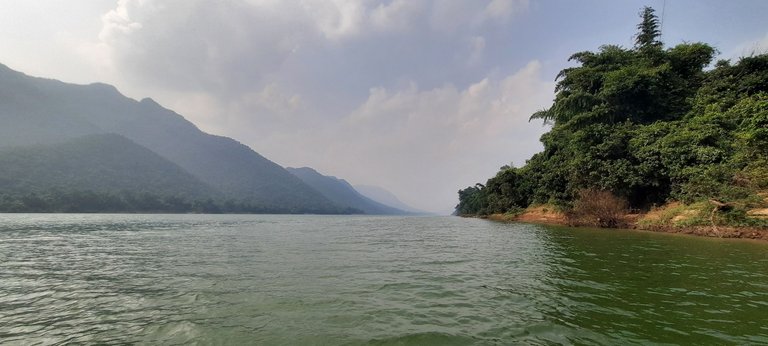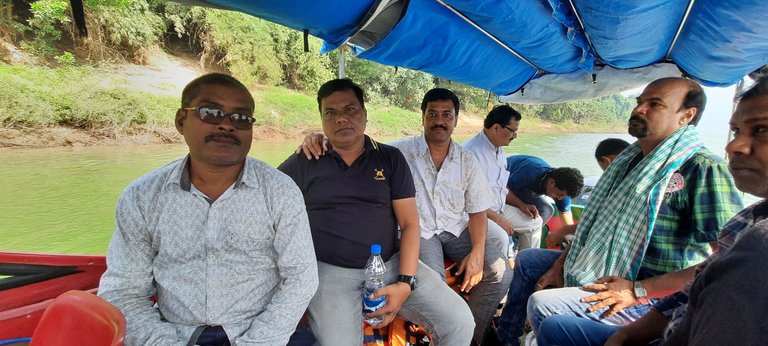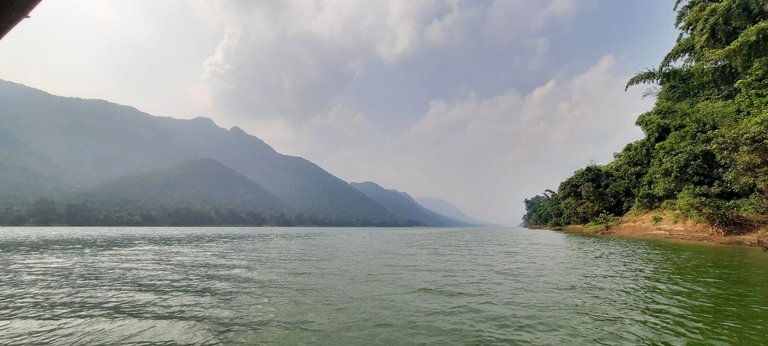 For a moment, I felt my mobile was not equipped with the best camera to capture this amazing beauty of the nature. May be it needs a professional camera, but that would also need some professional skills.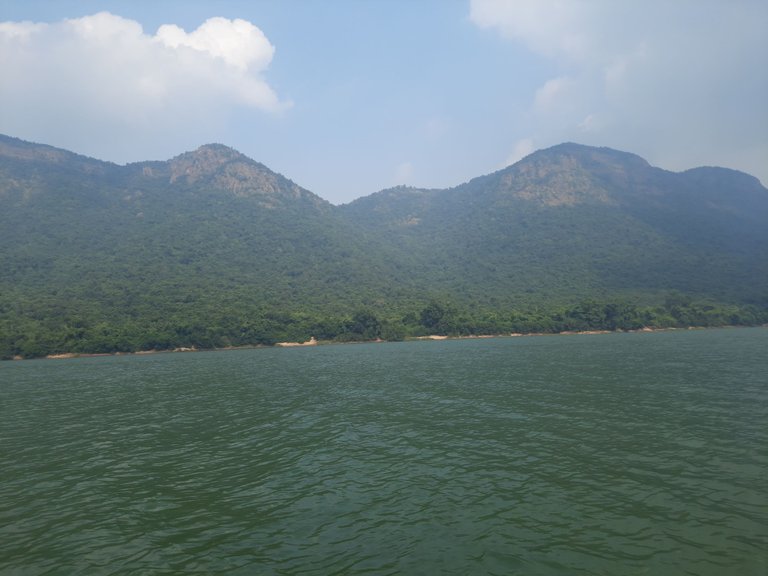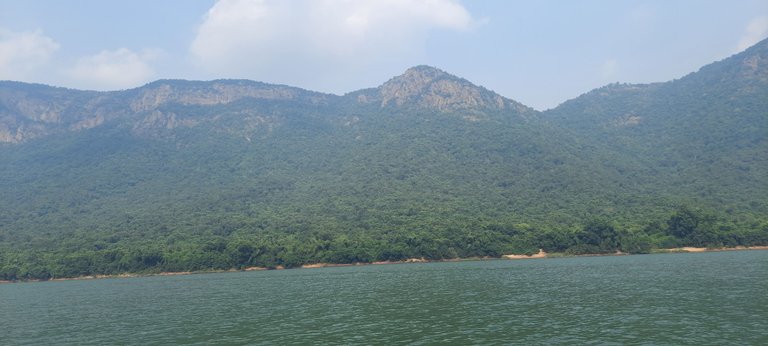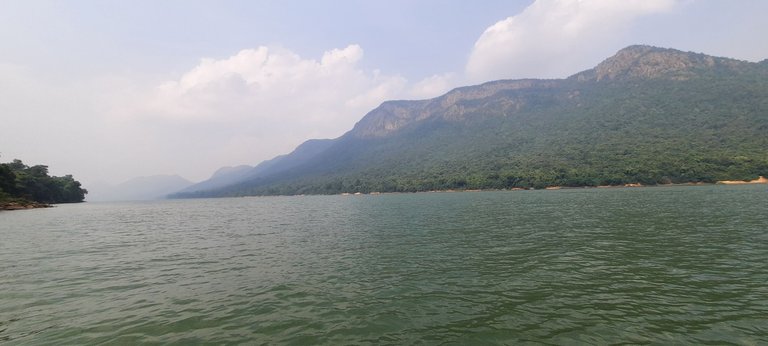 When you are relaxed, you feel hungry, right ? We had some very delicious food served on board - mutton, chicken, prawn, fish fry, rice, daal, salad. We stopped the boat to finish the lunch - a different experience of lunch on board.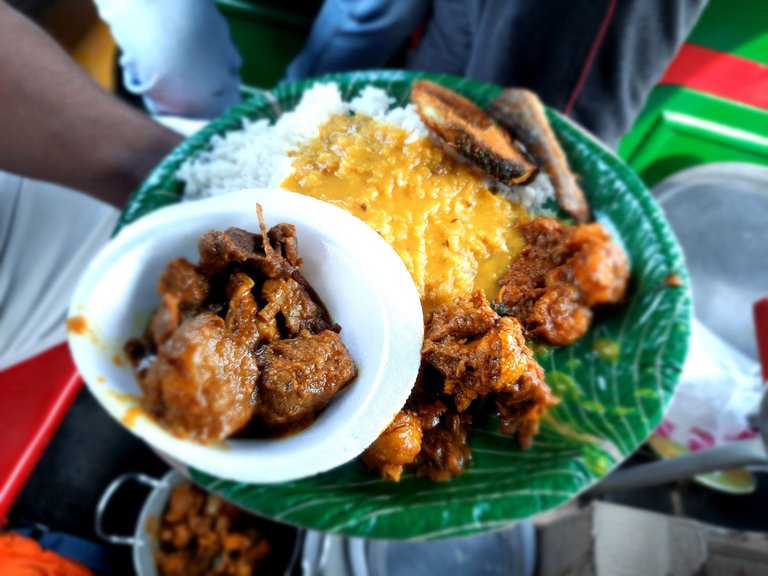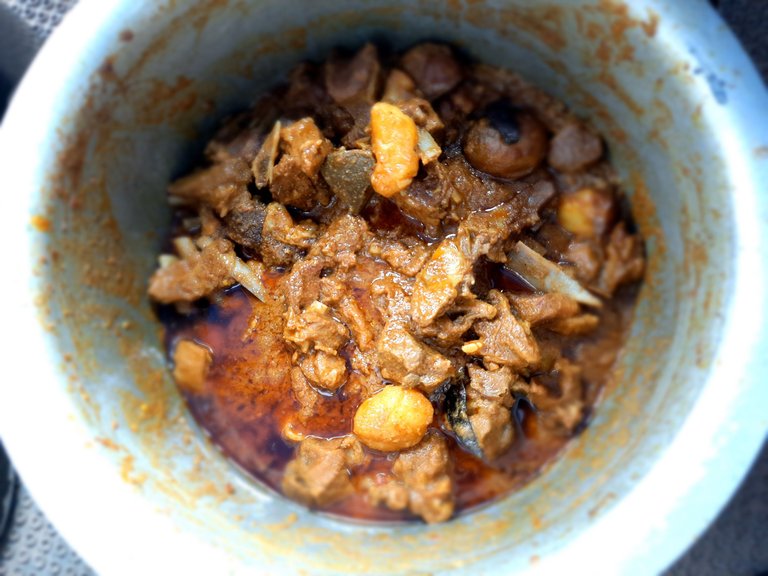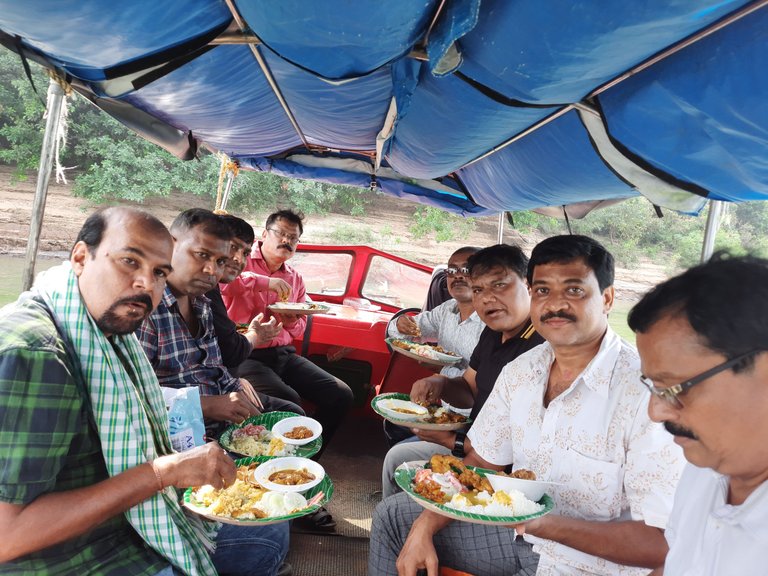 Even though, we were feeling not to come back from this mesmerizing experience, my friend insisted as we had to travel back 100 km again.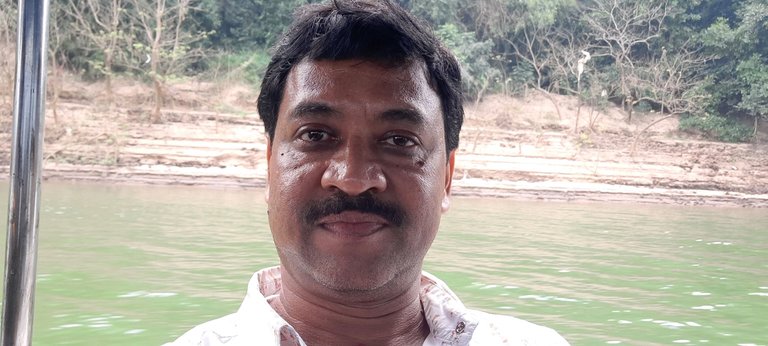 On our way a family of small tortoises - enjoying as a family. Definitely a better camera was needed here.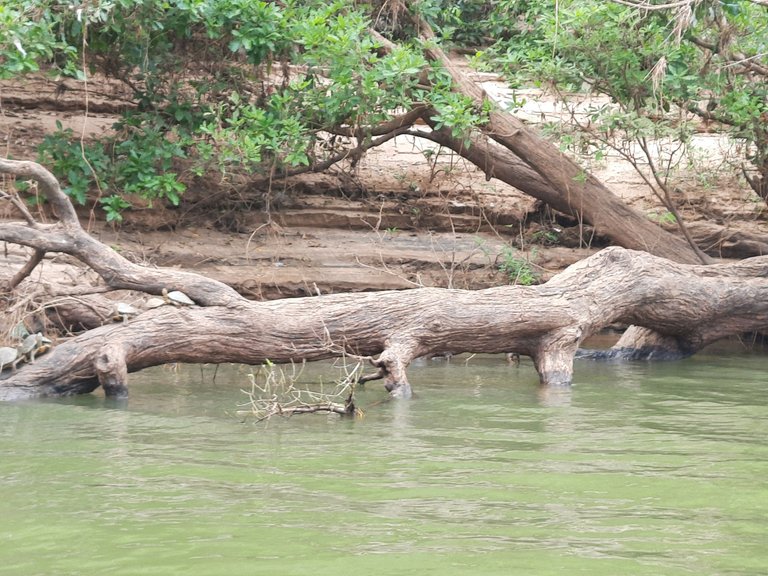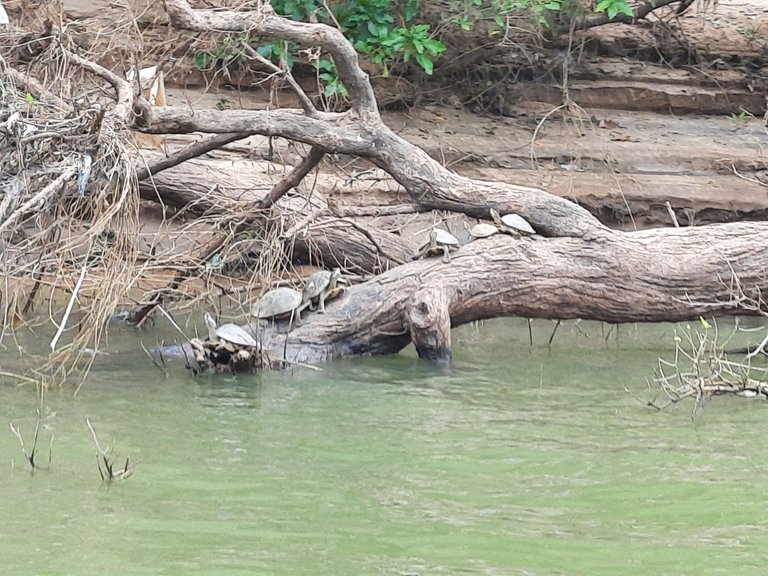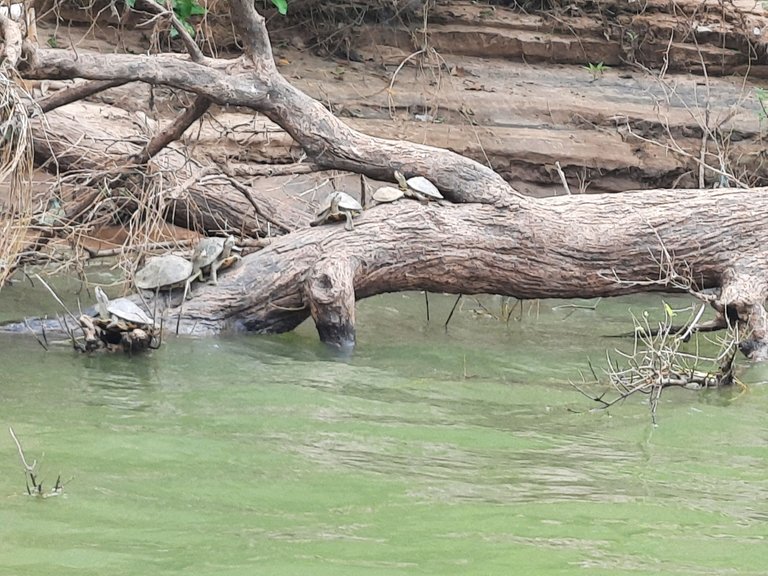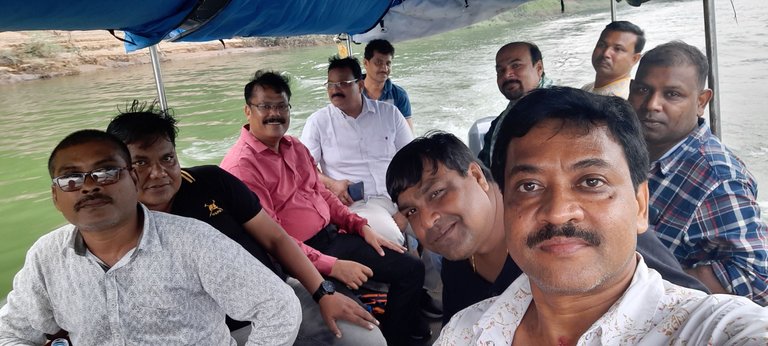 The gorge provides living-hood to many people - catching those happy fish the taste of which is unmatched. I came to know, recently they caught a big fish weighing 22kg.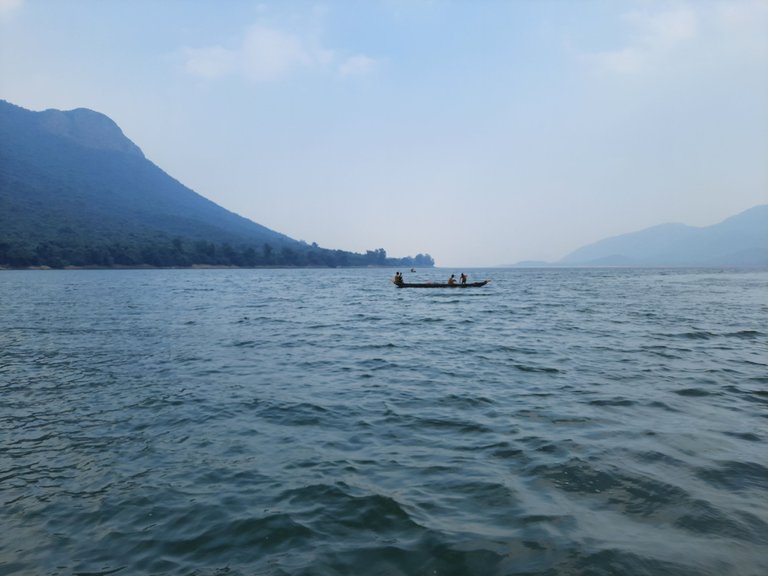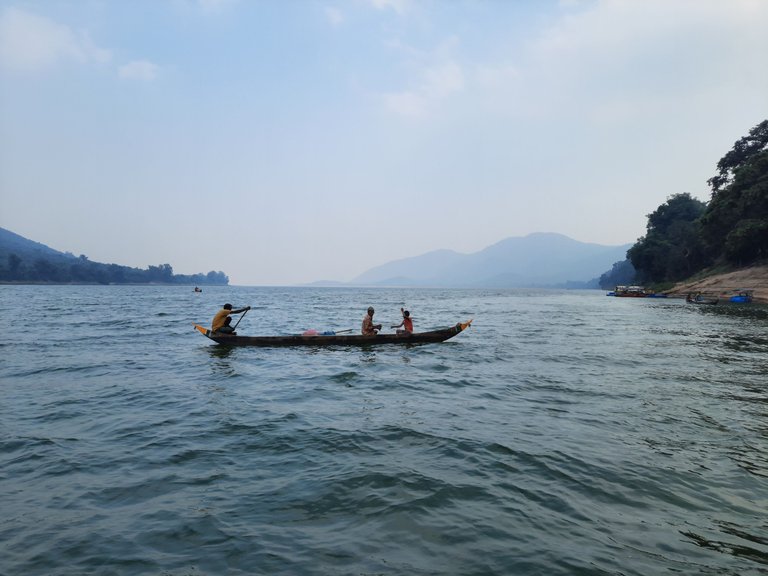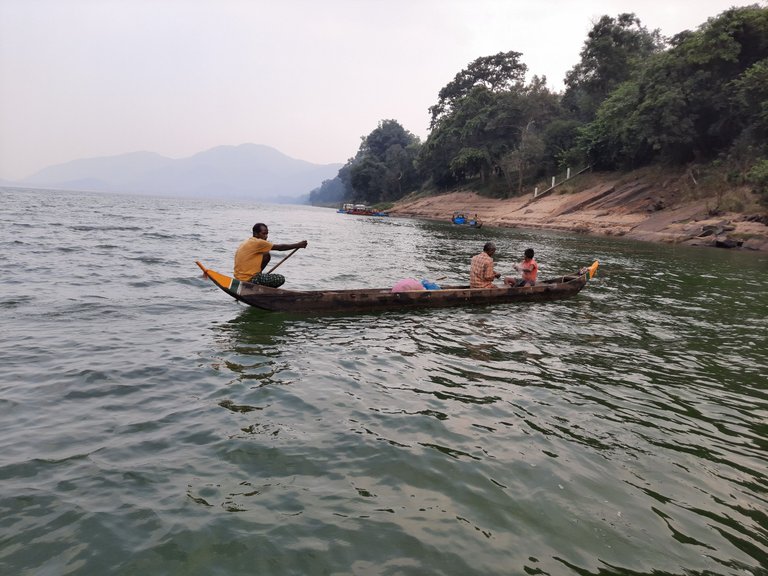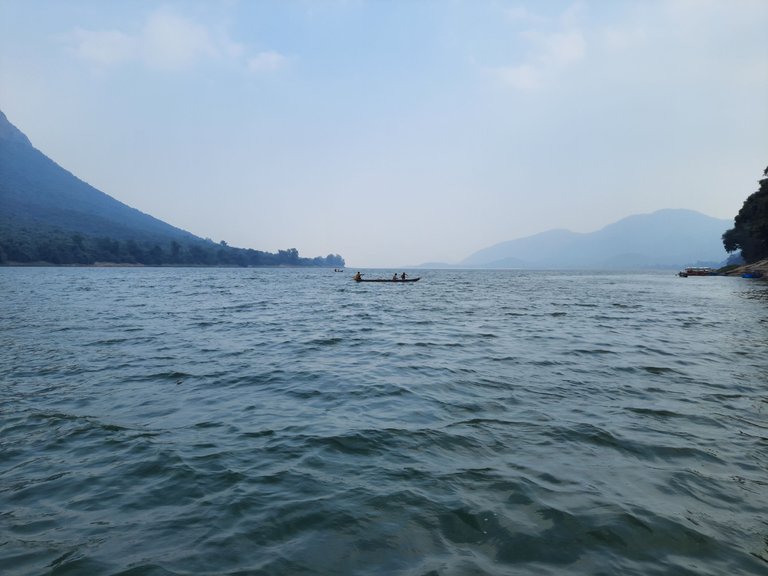 The jetty on the other side - there are some real big motor boats being planned to inducted soon - we plan to go back with family here again. No amount of words can express these feelings - you really need to be there to feel it yourself.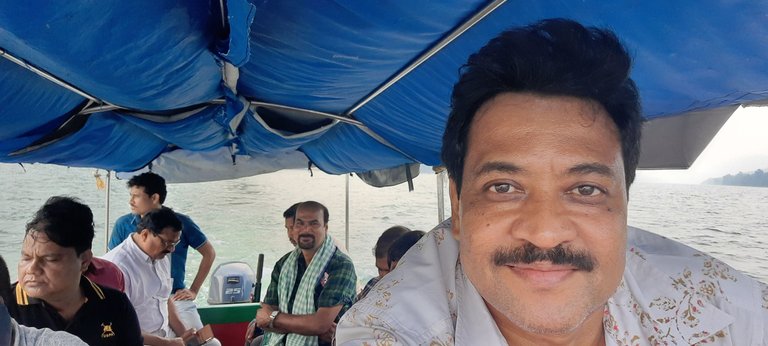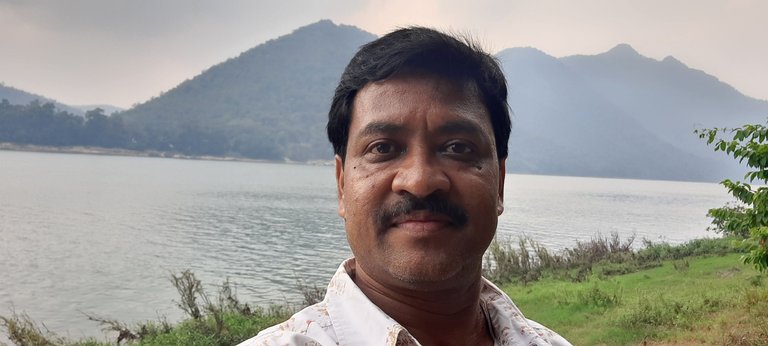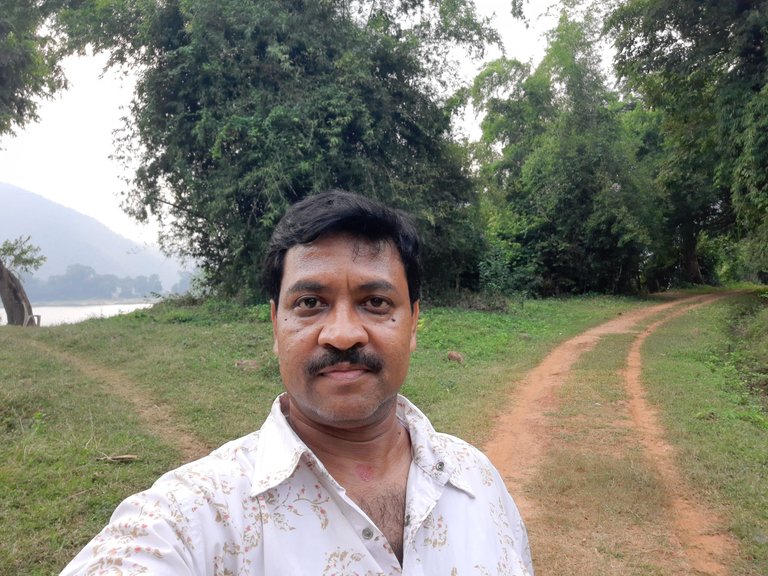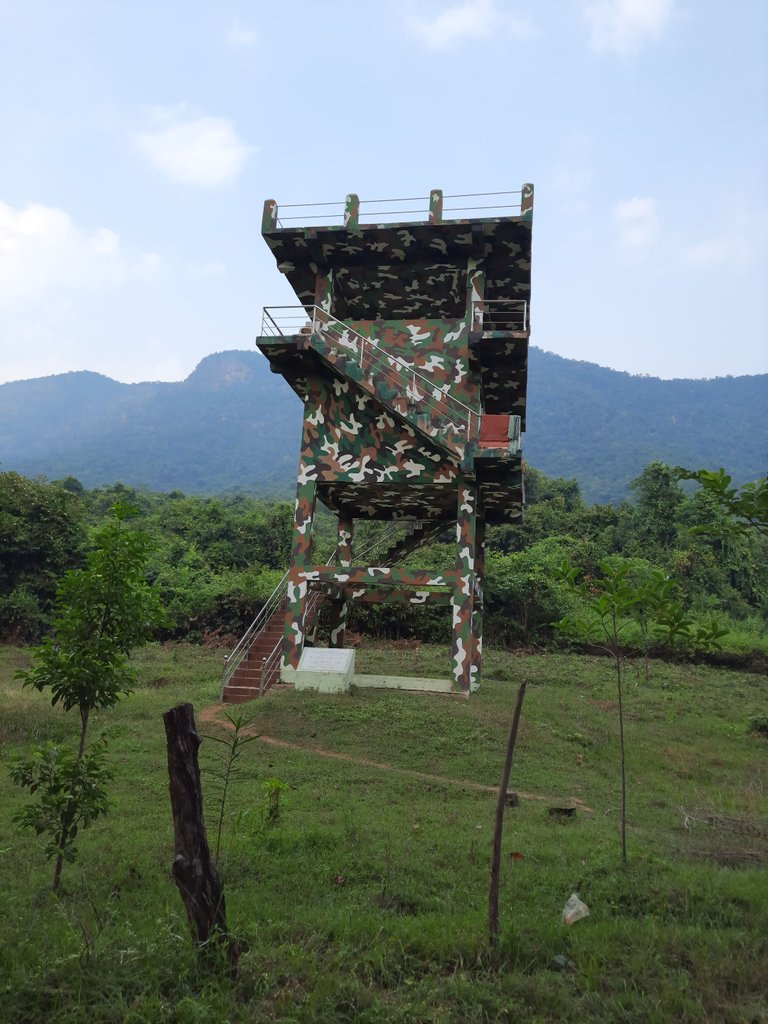 There is a view point that provides some splendid experience of the place. Everyone was tired and did not want to go there, but I walked it alone to the top to enjoy the place one last time.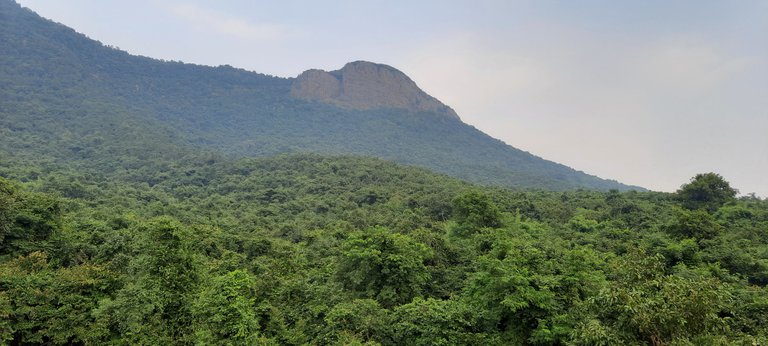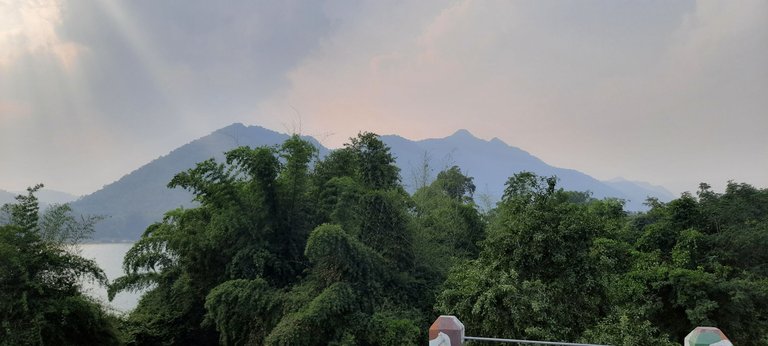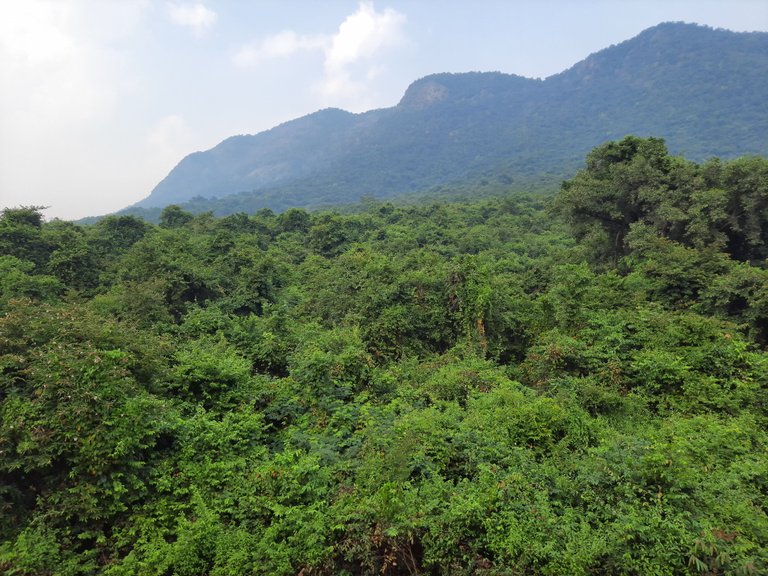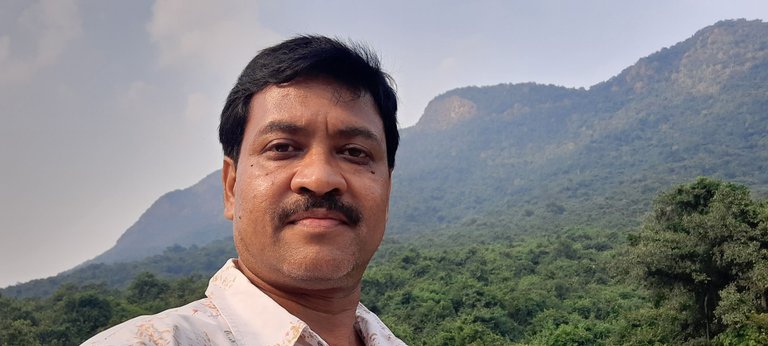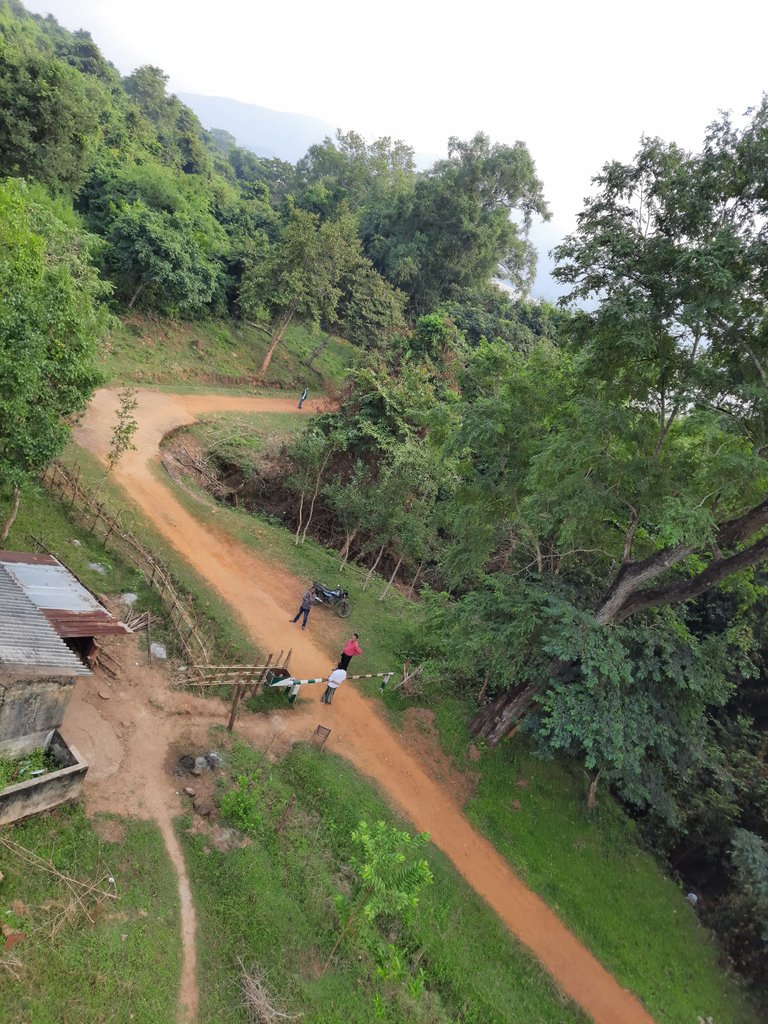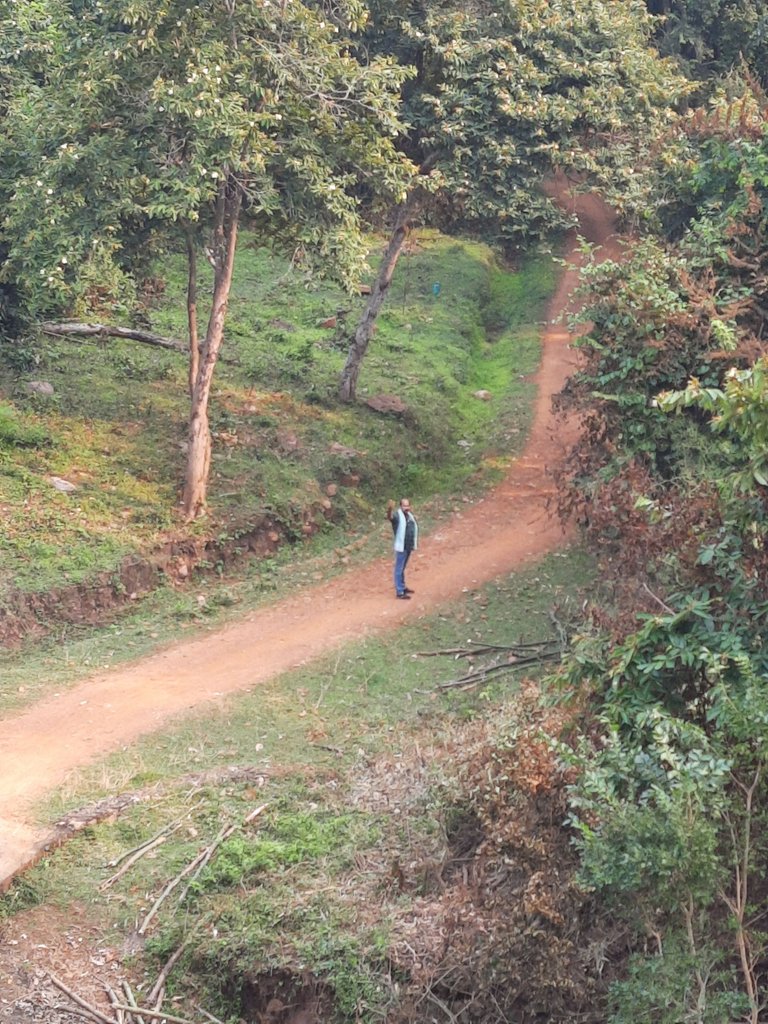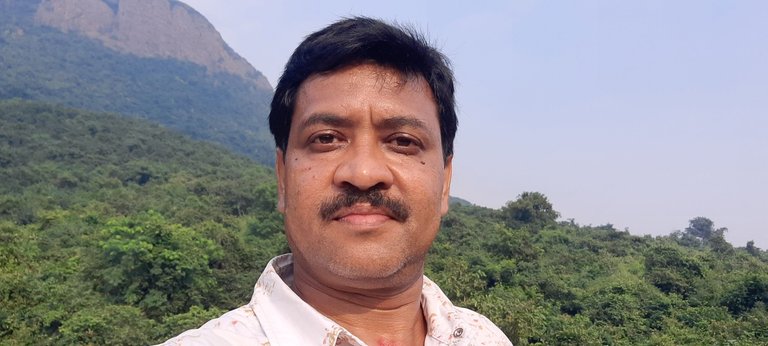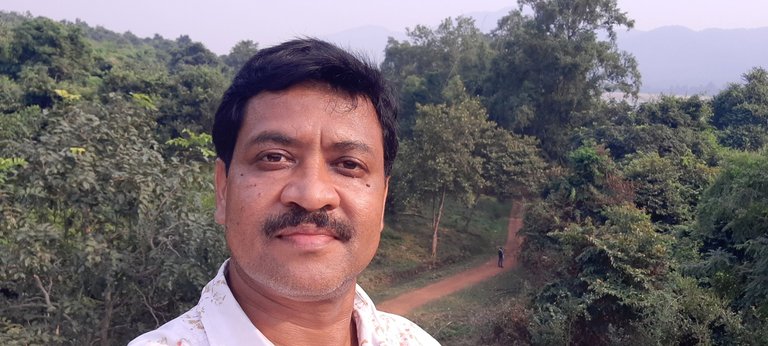 Would it not have been incomplete without this experience ? Coming back I saw a family of birds enjoying their time, but capturing them was not easy.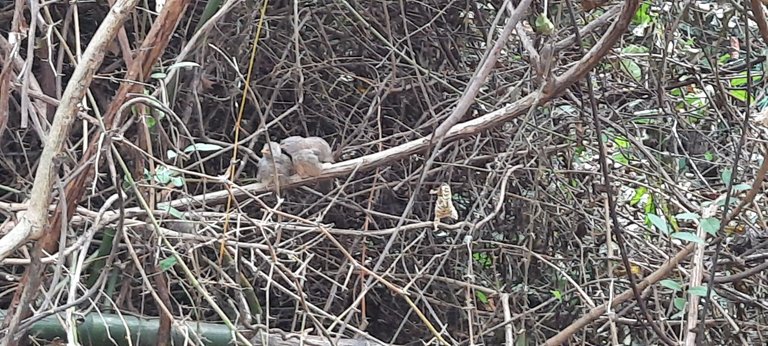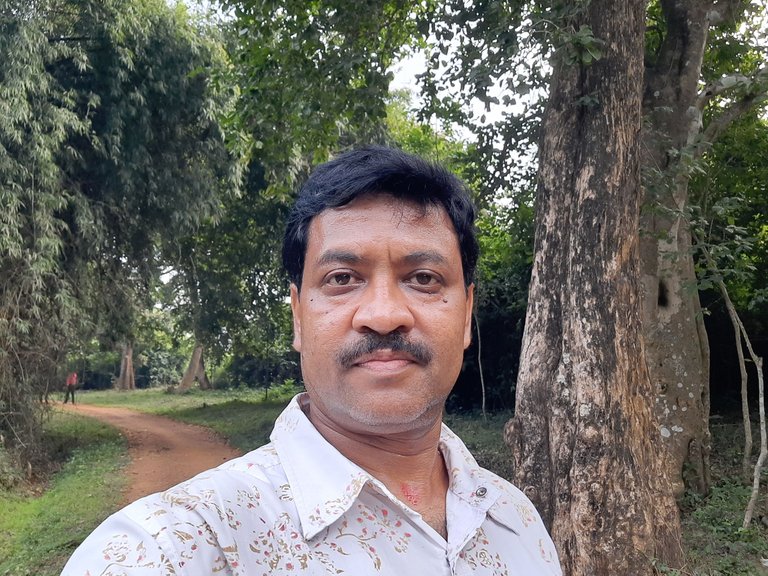 On our way back, we stopped to pick some Cauliflower fresh from garden - the area is very fertile and it is very cheap to buy here - almost half of what we get in city.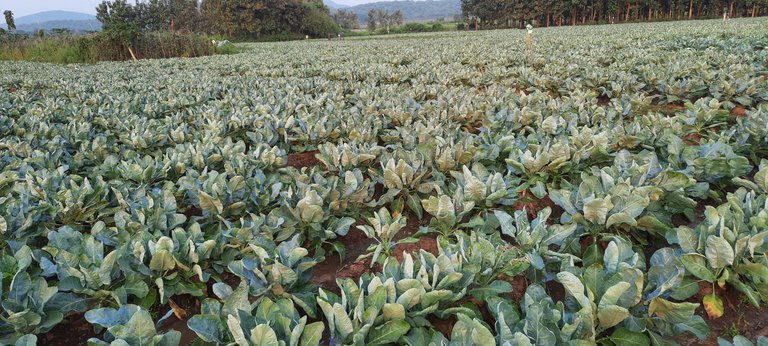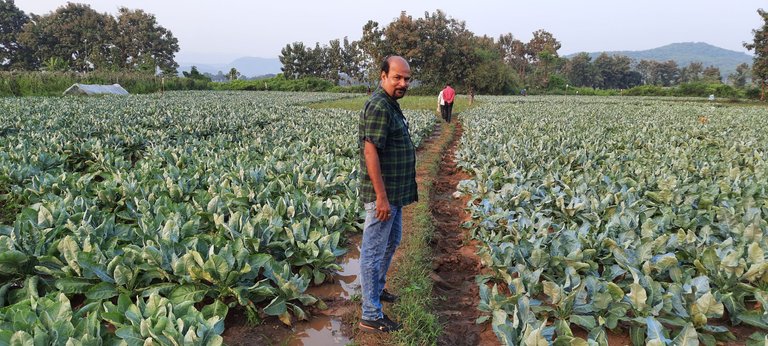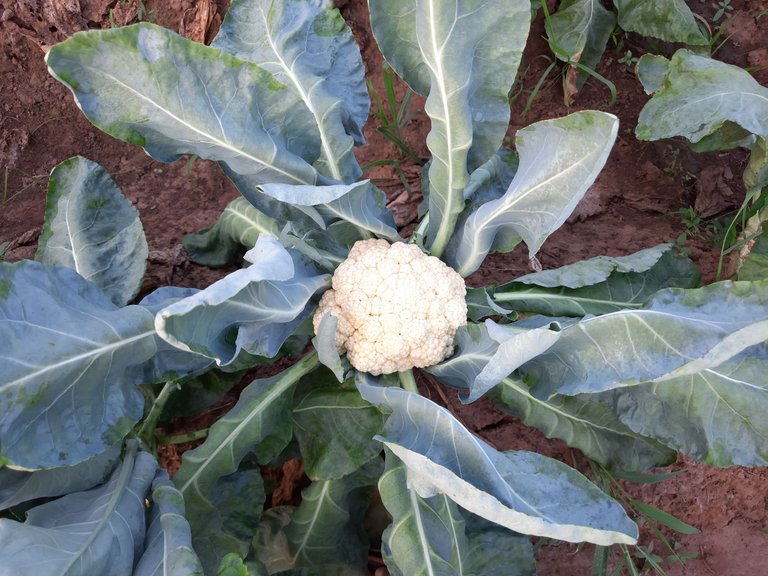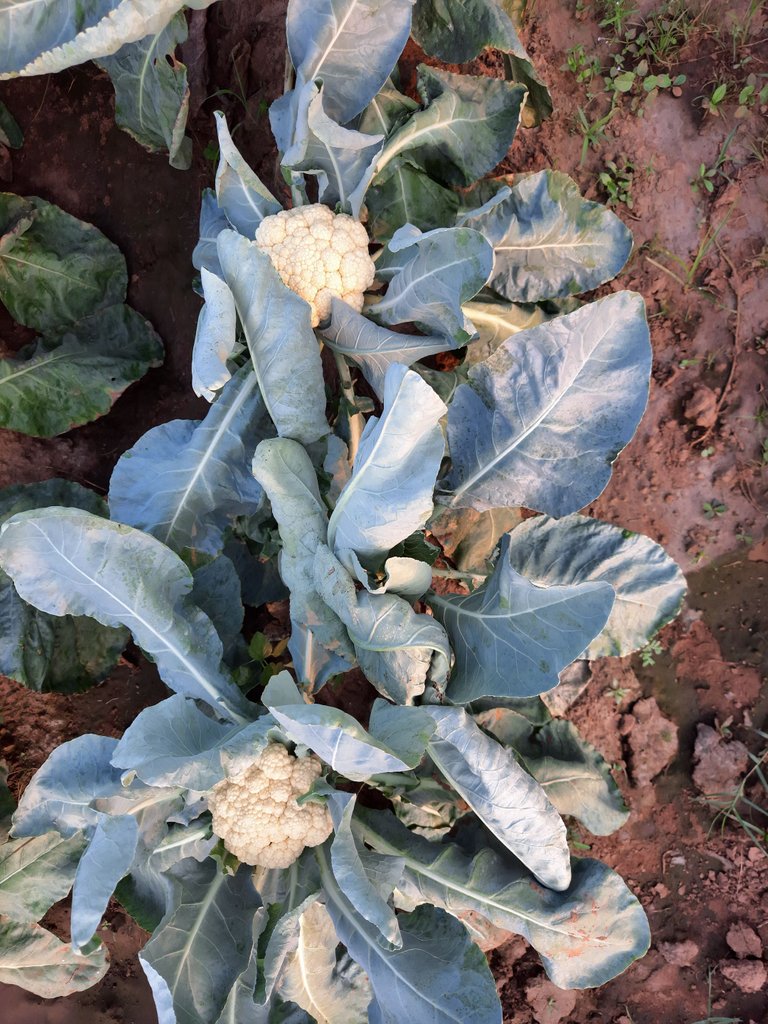 You need to be little careful walking down these fields - they are slippery - but it has a different charm.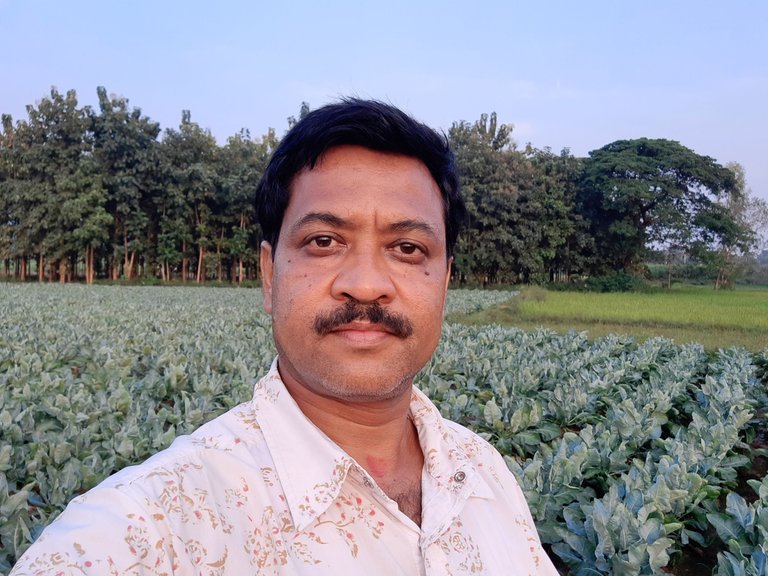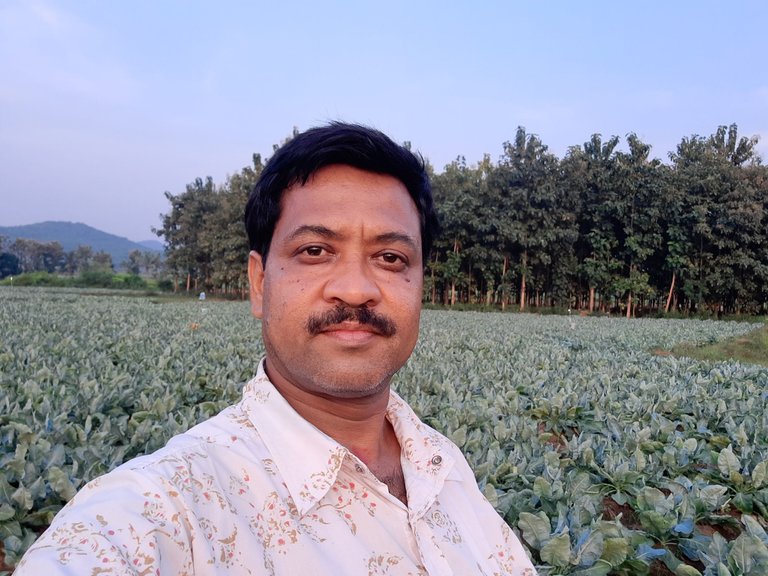 Do you feel the place from this post ? I am sure, it just gives an impression only - the reality can be felt only being there. On our way back, a nice tea treat to end the trip.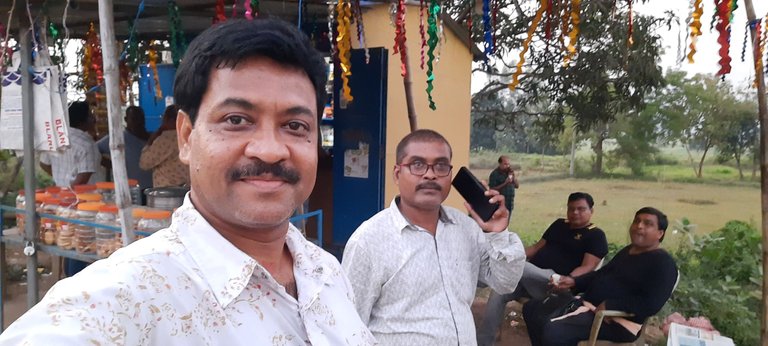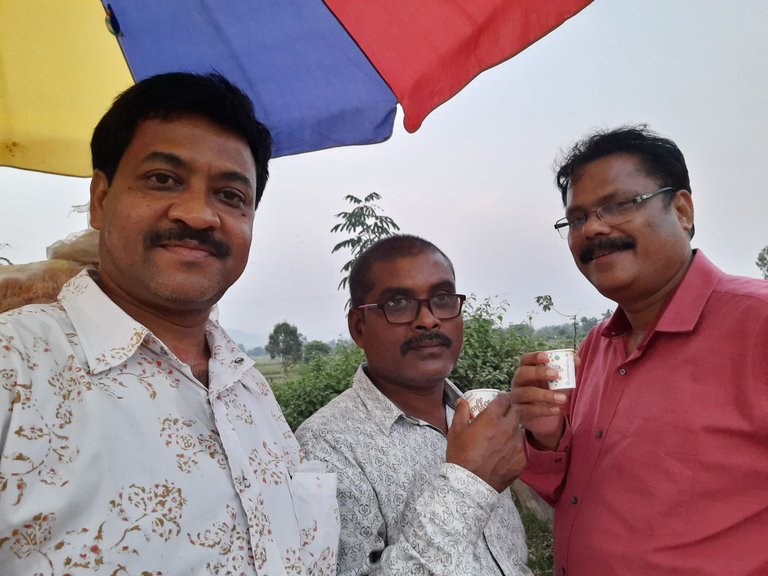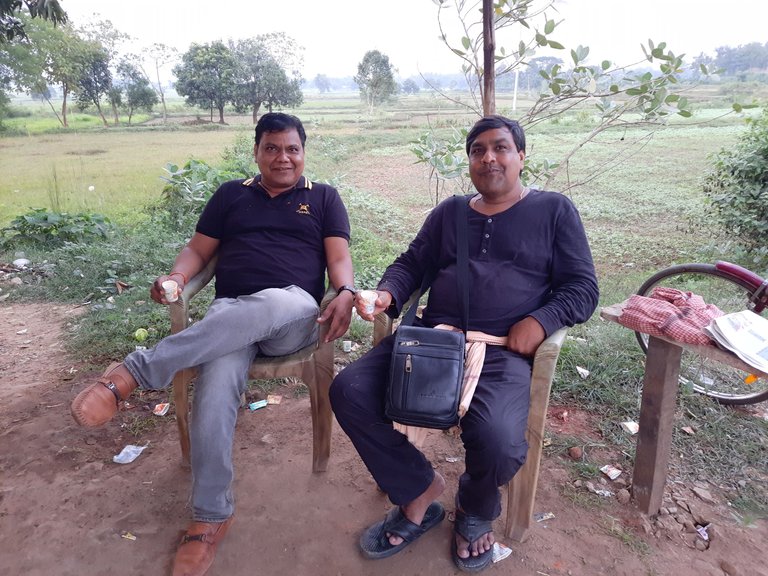 Good that our government is now promoting some of our best kept secrets in eco retreat packages - they charge you a premium price - this year, it was discounted after people expressed concern. You can see all the offerings here :
http://ecoretreat.odishatourism.gov.in/en.html
And to know more about the tiger reserve, refer this :
http://www.satkosia.org/index.php
Pinned on https://pinmapple.com/ - [//]:# (!pinmapple 21.350708 lat 86.127477 long Satkosia d3scr)
You can imagine, how much it took to create this post - worth it - a memory of lifetime.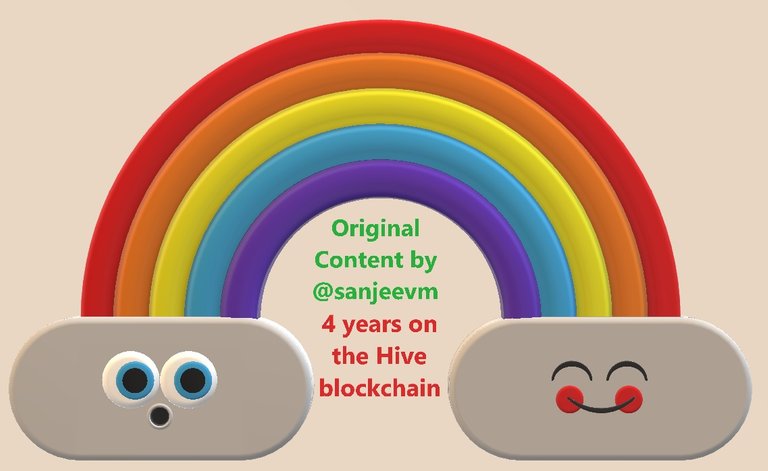 copyrights @sanjeevm - content created uniquely with passion for #HIVE platform — NOT posted anywhere else! #HIVE is my only social diary - my blog is my life.
---
▶️ 3Speak