See that river gorge below? That's the famous Franklin River, that was threatened by a dam in the 80s and saved by environmentalists. I wrote about it in my last post, so do quickly have a read of that for context as the track to even get to this spot was incredible!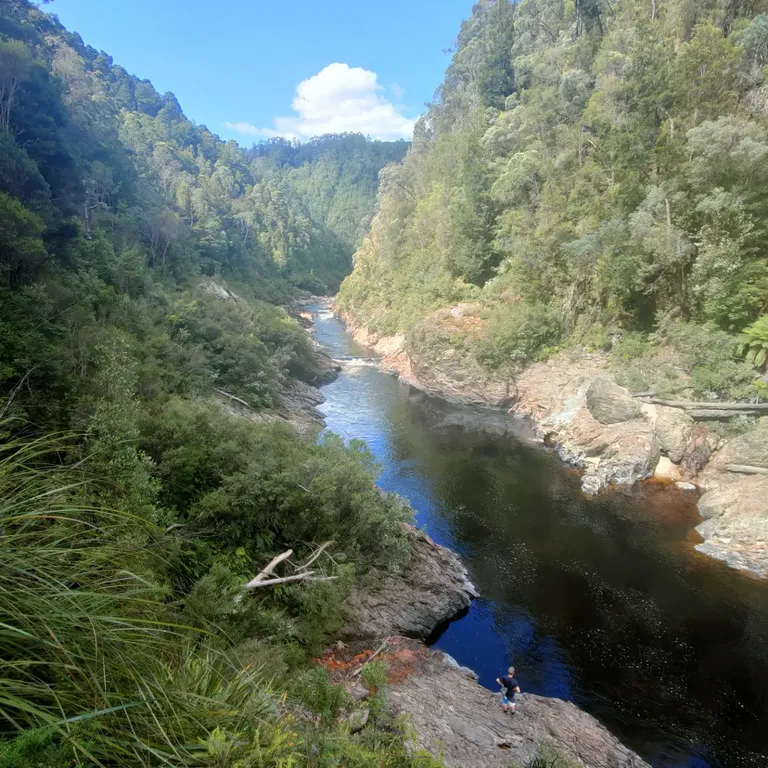 That view is taken a third of a way down an insanely steep haulage track that runs from the end of a 44km long 4wd track in the south west wilderness, Tasmania.
As we slid and cautiously picked our way down the perilous path I started getting nervous. What goes down must come up after all, and to be honest I was still having flashbacks of the terrifying walk up here hundreds of stairs at Cape Huay on the Tasman Peninsula! Both mine and Margie's legs were shaking and she was over ten years older than me.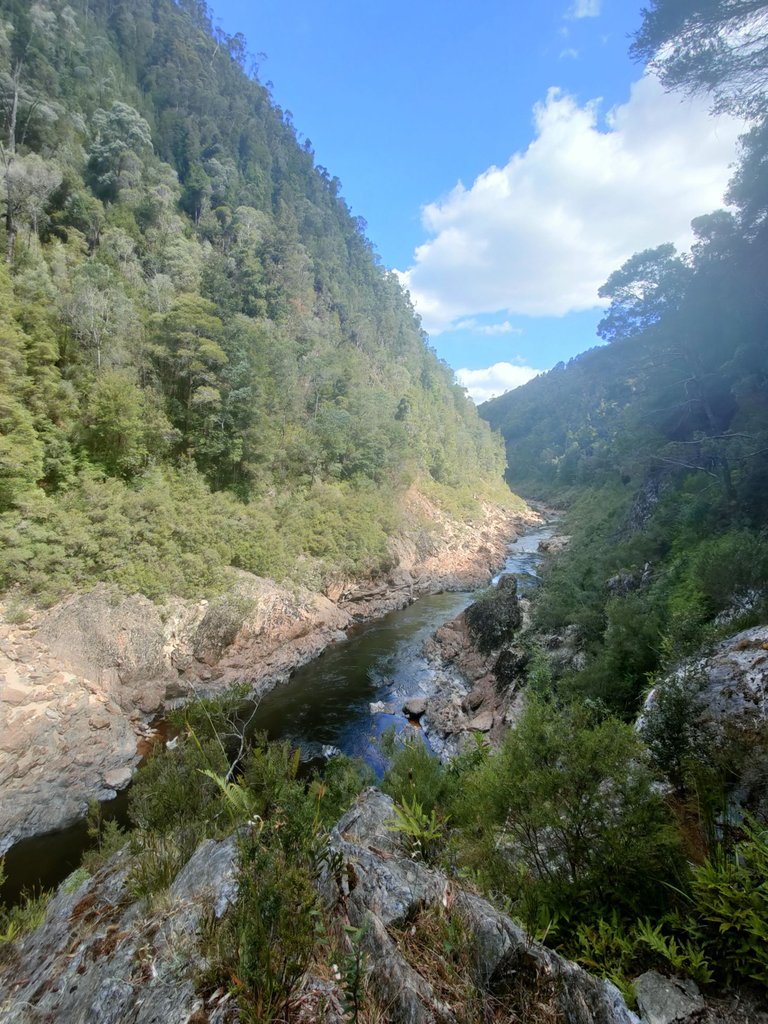 In many spots you had to half abseil down holding onto thick chains. Sections of stairs were slippery and we kinda walked sideways to edge our way down a step at a time.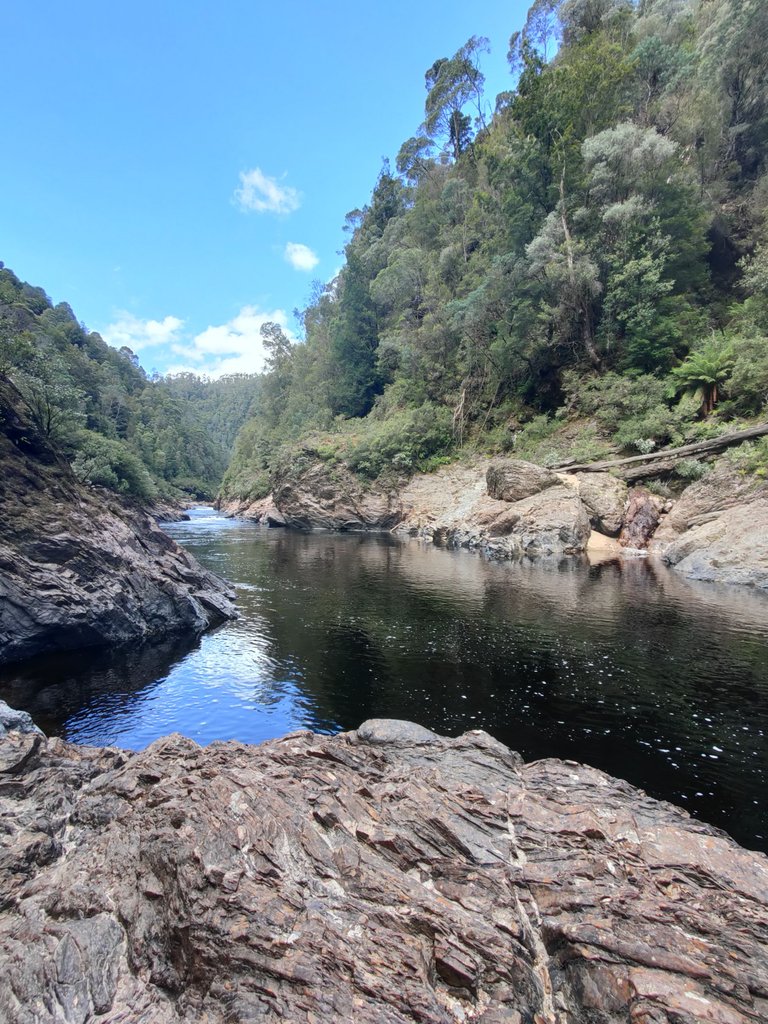 Though it was summer, I spied some amanita mushrooms. Our French Guanian friends called 'champignon!' and we admired these big magical fungi before continuing our way down.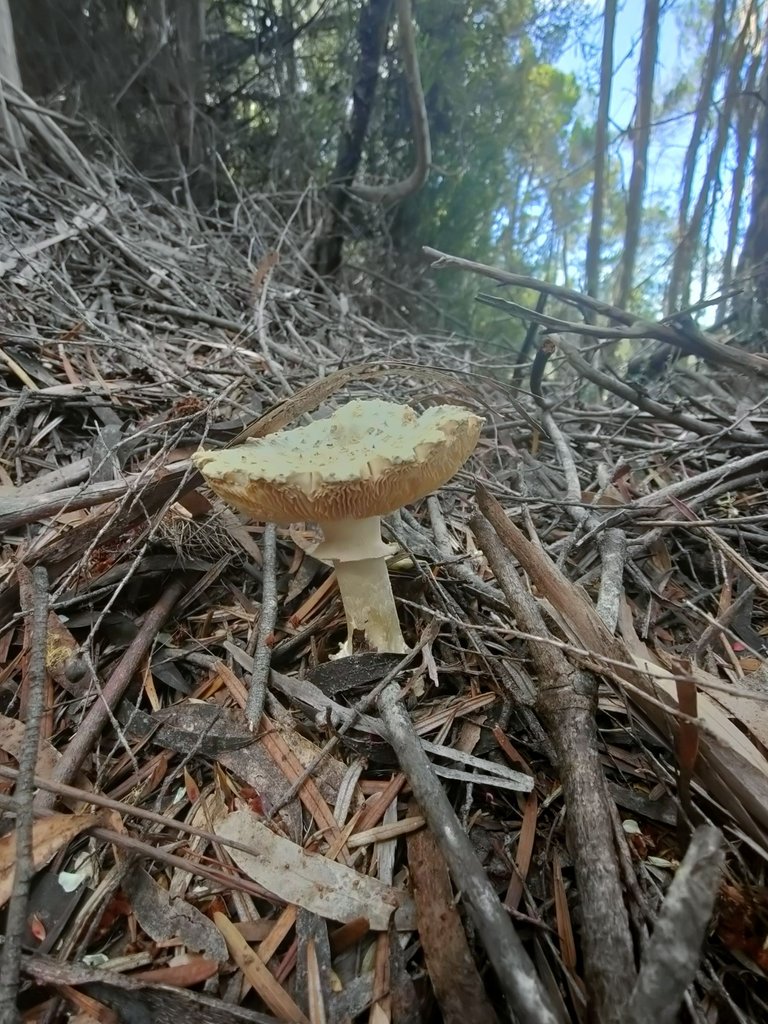 Before long I was lagging behind whilst Angeline and Jamie crashed forward and down. Occasional calls of "coooooo-eeee' echoed across the landscape as we sought each other's location in the bush. It's a very traditional Australian call and if you want to find an Aussie in a crowd just shout 'coo-ee' and you'll get the call back.
The Franklin finally started appearing below, but even then it was a good while before Jamie shouted that they had made it. Margie, Mark, Levi and I still had to pick our way down a shale creek bed with branches criss crossing it. Margie had broken her foot on a bushwalk the year before and I kept thinking if she could do it, so could I. We were older sisters in solidarity. This section was the only section I accepted a hand from Mark as I was cautious about slipping. It would have been impossible to get me out with a broken anything!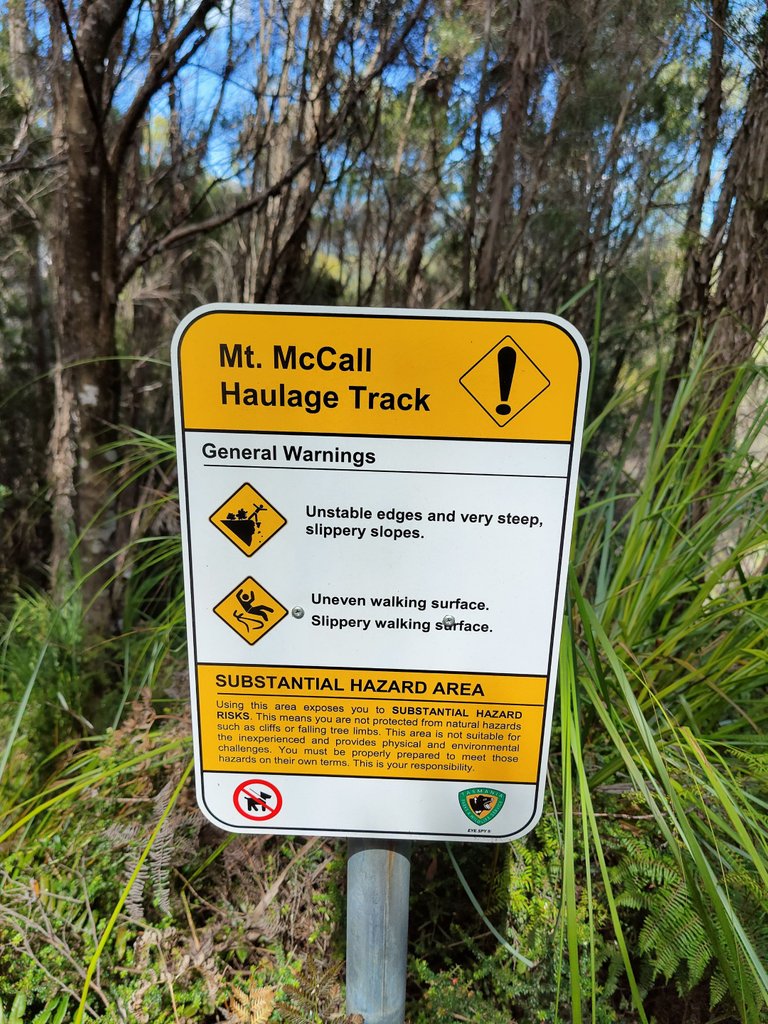 Finally we were at the bottom, and oh goodness, the Franklin was tumbling down wildly, a rich dark chocolate brown from the eucalyptus tannins. My heart filled with joy. I was sweaty and stinky and trembly and you betcha I got in that water faster than you could say jump.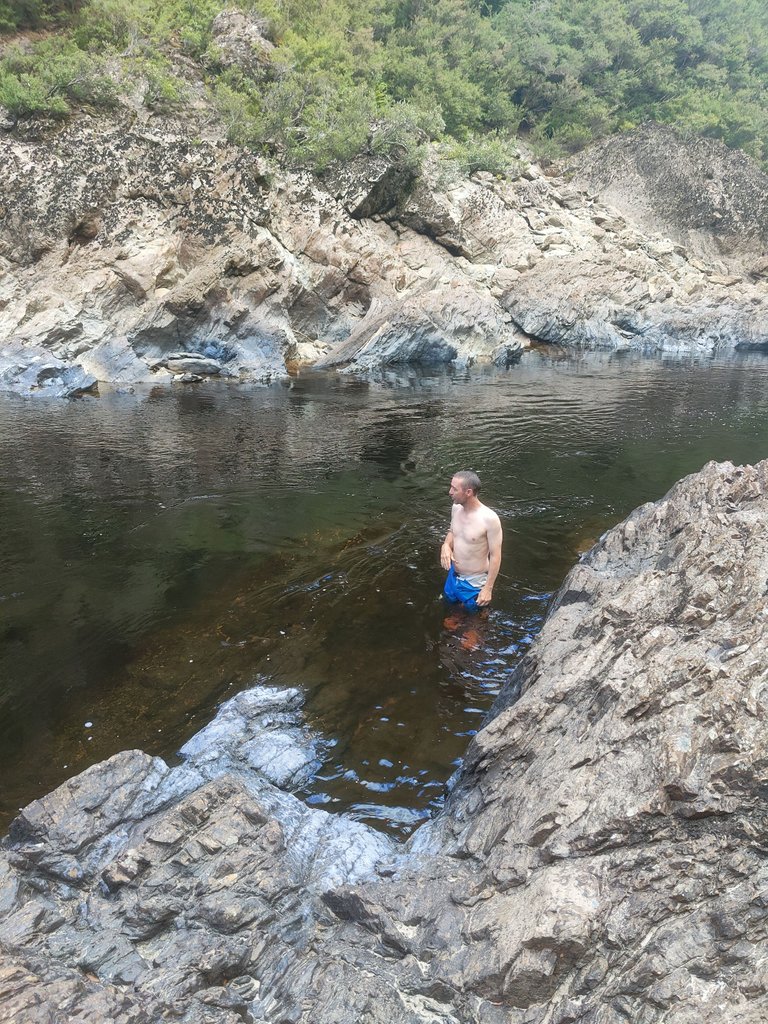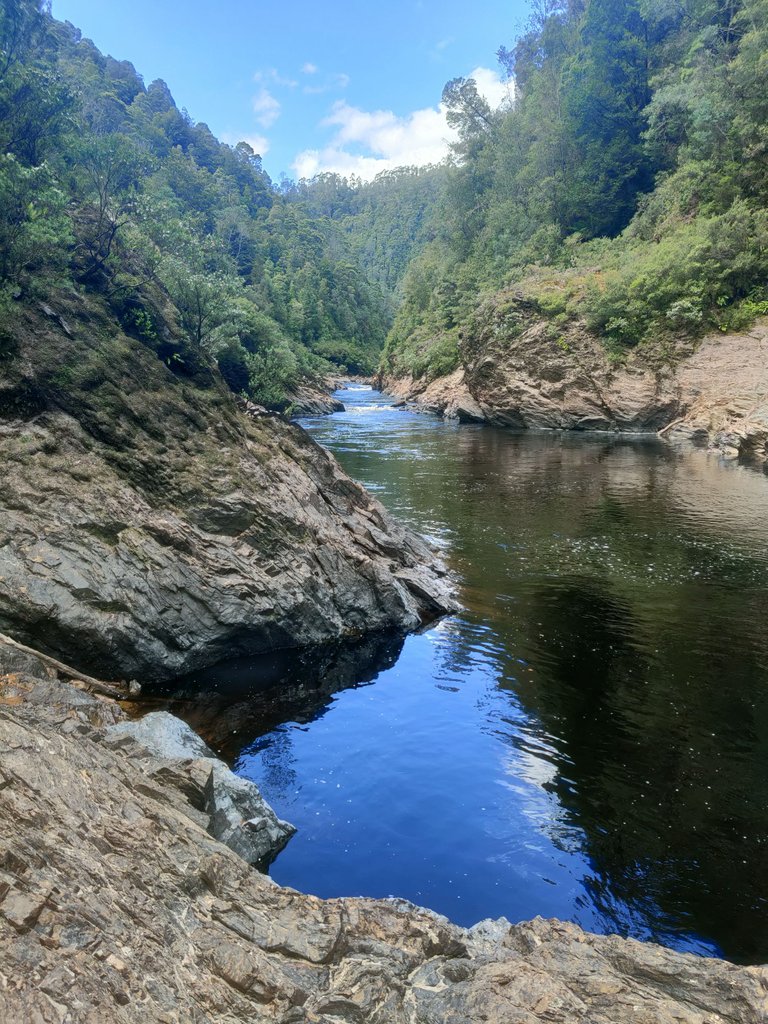 There WAS quite the current running down but in the safer bend of the river. Even Jamie jumped in and he's not a fan of cold water. It had to be done, as we were being blessed by the wild gods in baptismal waters.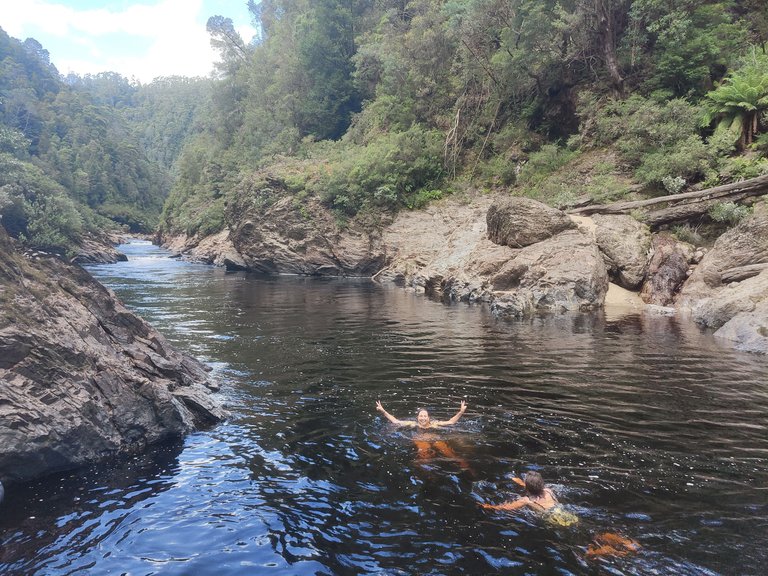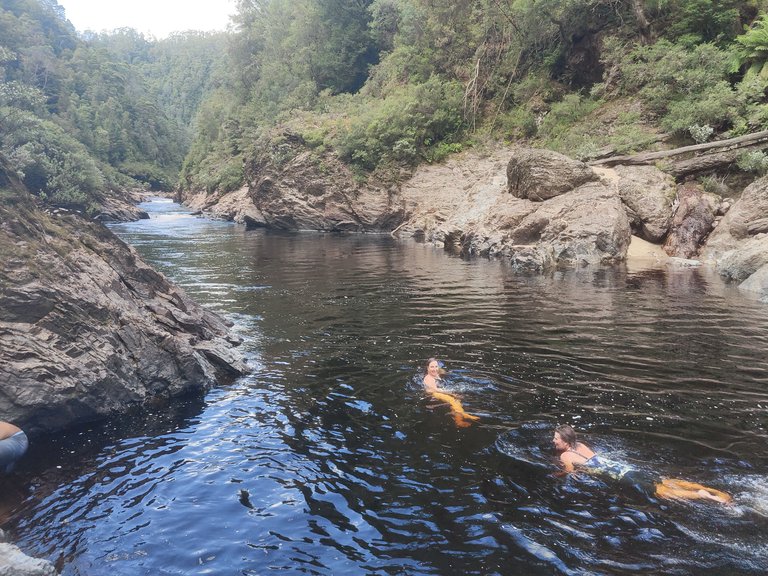 The water tasted fresh and silky, healing and alive. We swam and laughed and splashed like children until finally we knew we had to leave if we were going to make it back by dark.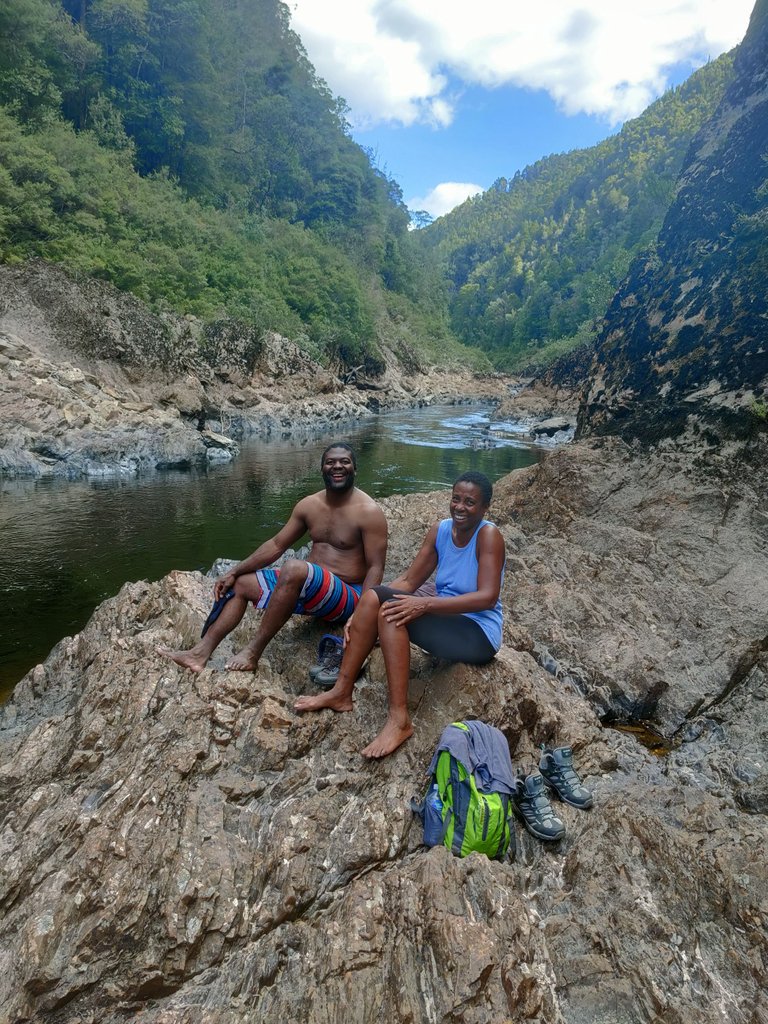 (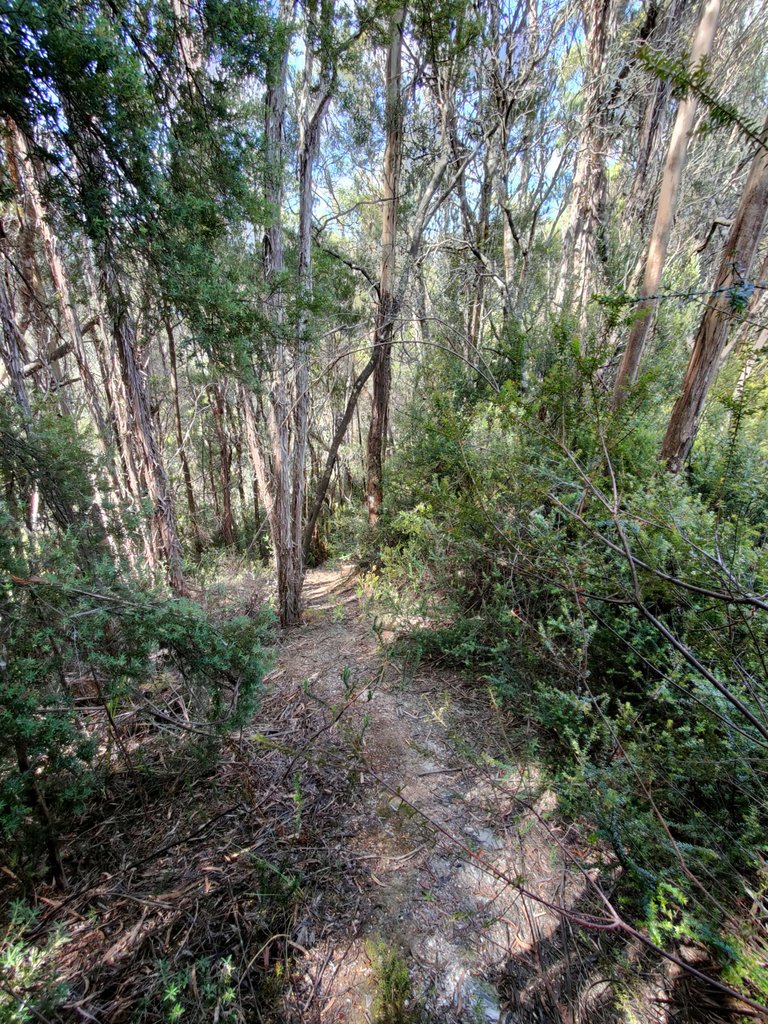 )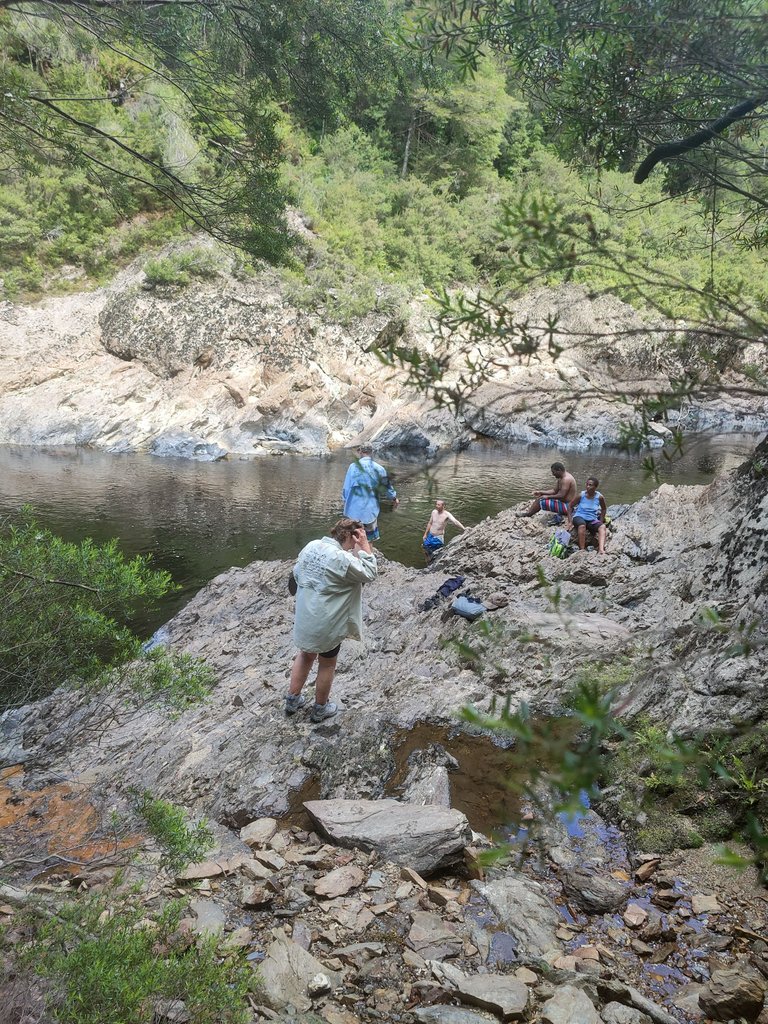 I wanted a headstart and I knew I was slow going up hill. I didn't have a towel and had swum in knickers and bra, but that was okay as my damp clothes kept me cool as I goat stepped up and up the incline.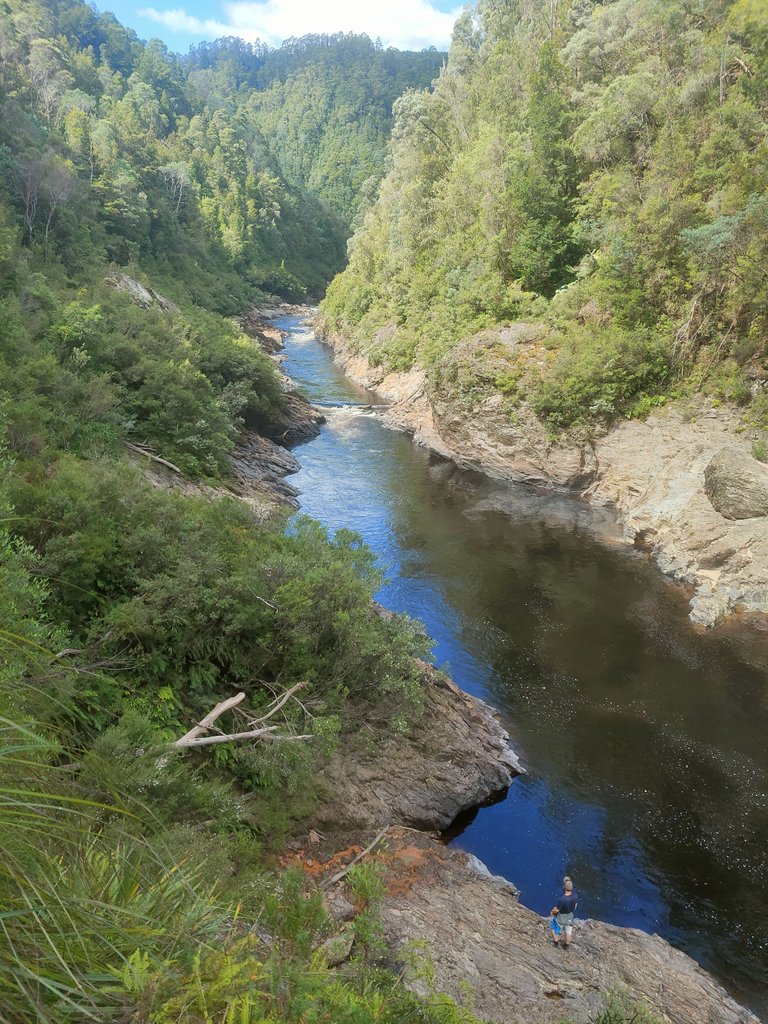 In some places I was pulling myself up with the chains and my arms, but that was cool because it was saving my thighs which were burning. Most of the ascent was on all fours in a kind of orangutan clamber, even on the staired sections. When I was out of breath I would stop, close my eyes and think of the cool velvet of the Franklin below.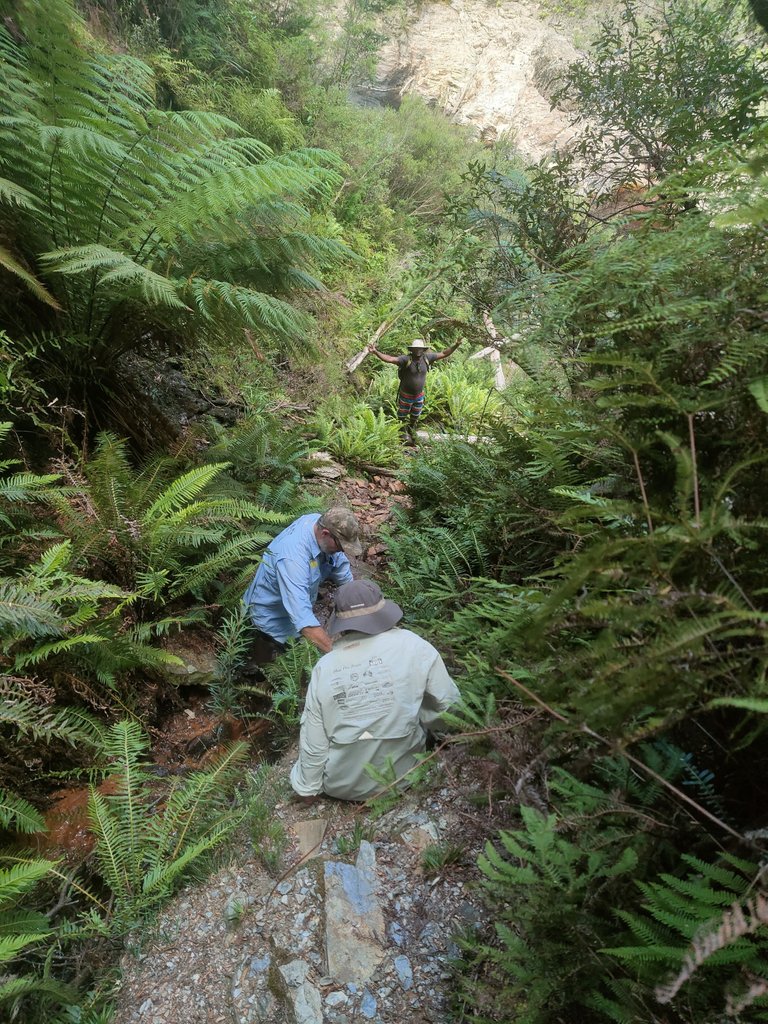 There is magic, however, in being so close to the ground and seeing ancient ferns and lichens up close. All around nature sung it's particular tune around me and encouraged me skyward.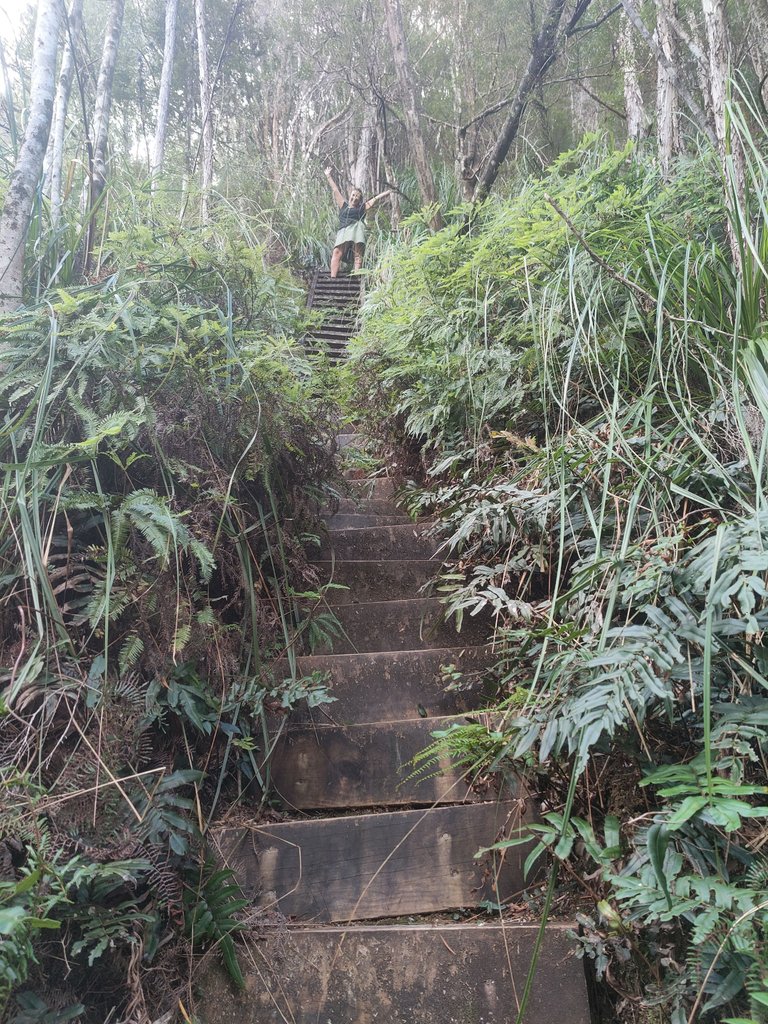 Honestly, the walk up was easier than we expected and going down felt far more scary and dangerous. A glass of cold soda water with iceblocks from the fridge and shared chocolate was just the best.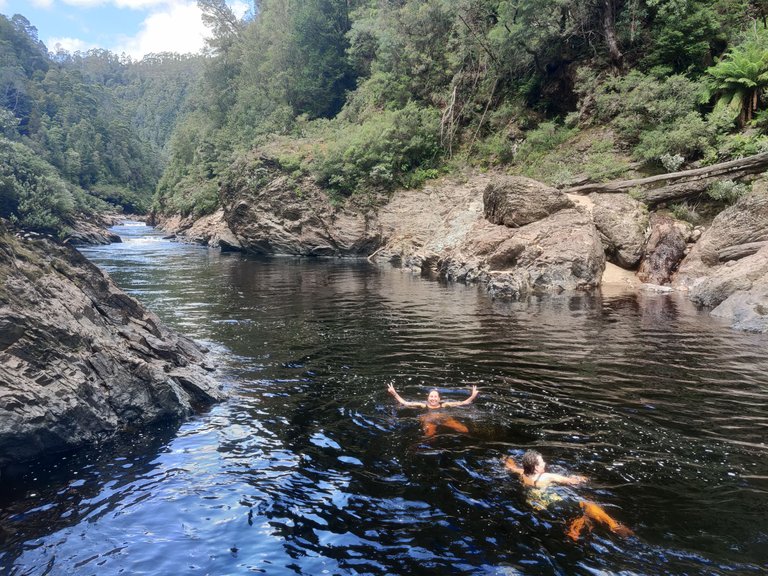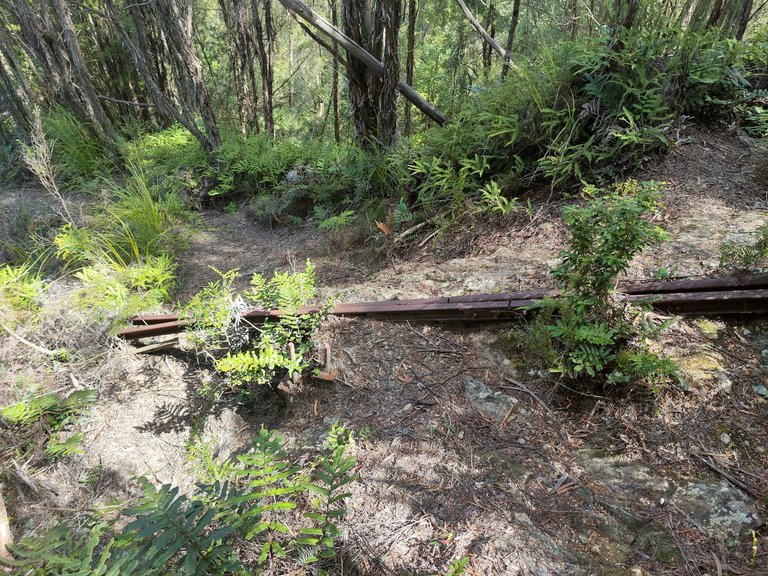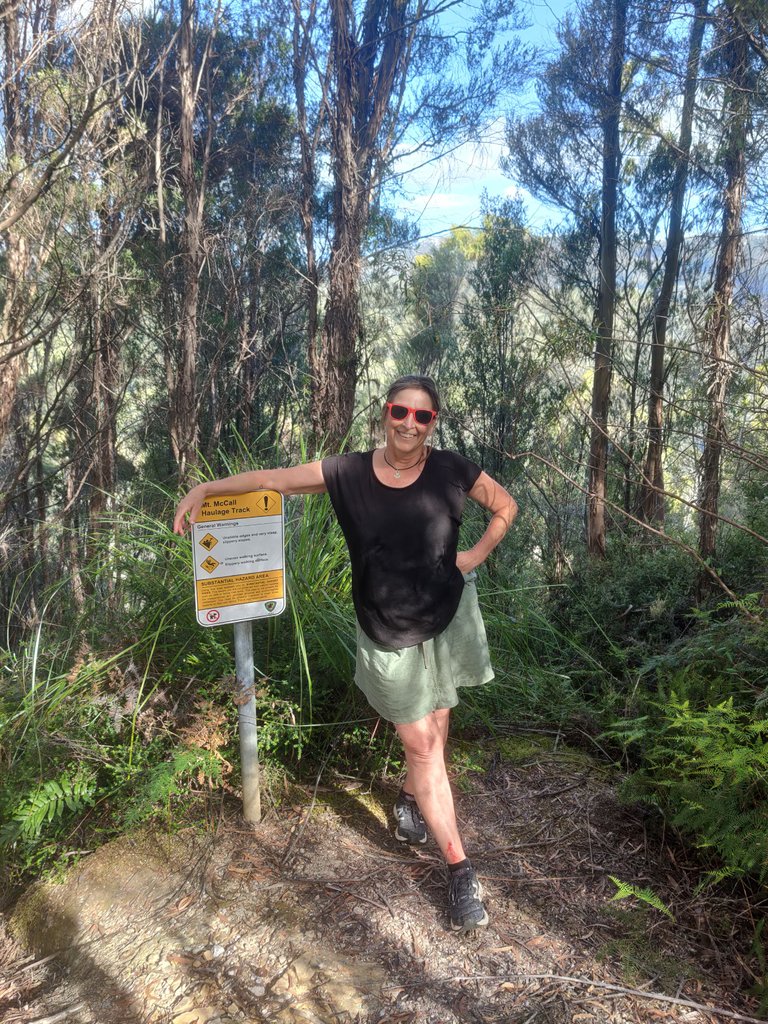 Definitely not a walk I will forget in a hurry, and the wildest wild swim I have ever experienced.
From here we will stay at Lake Rosebury, but you've already read that story, so we'll pick up later down the track for another adventure take of Tassie.
With Love,

Are you on HIVE yet? Earn for writing! Referral link for FREE account here