It's Australia Day today, and it seems fitting to be writing about something that takes into account the indigenous presence in the landscape. Here in Australia we say 'always was, always will be, aboriginal land' with respect to the first people before white colonisation, recognising that sovereignity was never ceded. Call it woke, call it what you like, but the fact that indigenous people have historically been oppressed and they are still feeling the impact of this integenerationally, I think it's a dialogue we can't really avoid and it doesn't necessarily threaten our own place here.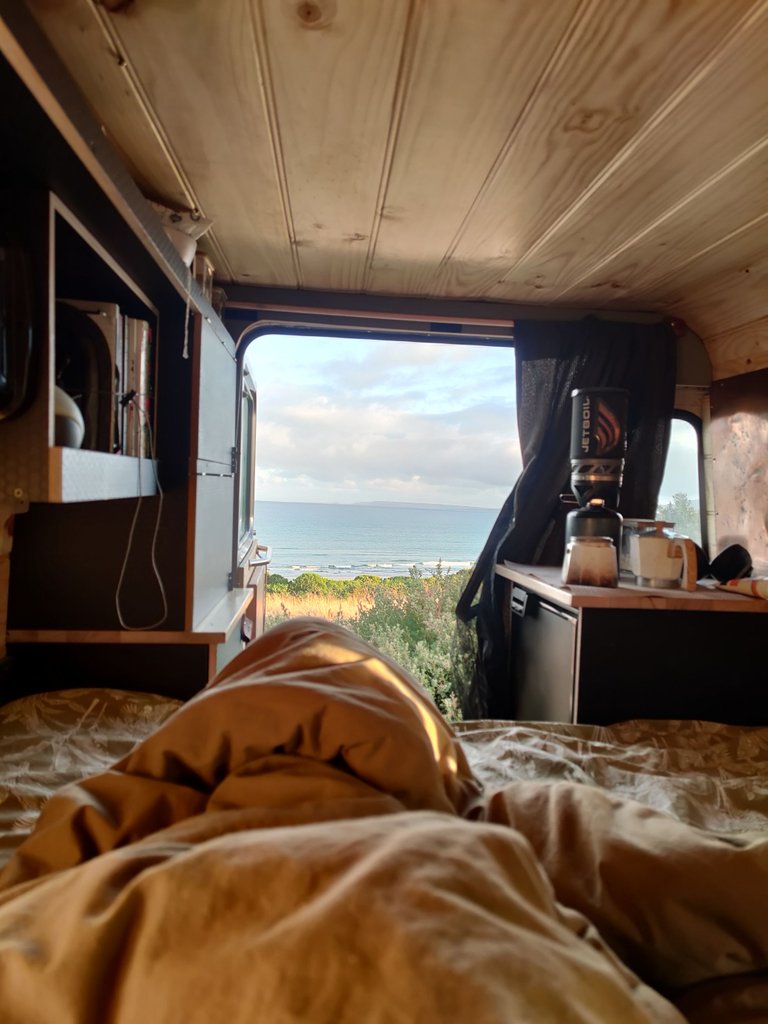 But let's backtrack a little to explain why we ended up back at Marrawah, three hours from the ferry at Devonport, an day before we were leaving! Basically we'd been feeling at a loose end as if the end of the trip lacked vim or purpose, and Marrawah felt like the right place to be. Every time I go there I feel this incredible energy and it feels like a spirit home, if that makes sense, and we both thought the drive was worth it. So we ended up with this blissful view, again. This is taken from the back of the Defender on zoom.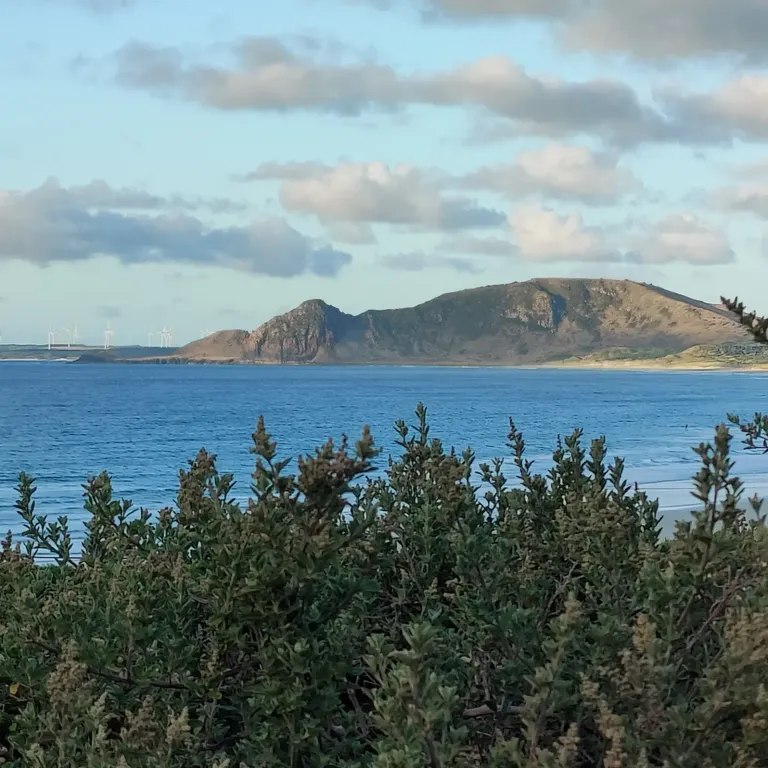 The last night I spent a long time just staring at the wind, the waves, the pademelons bouncing around the paddock, the moon, the sun setting, and the sleeping dragon of preminghana, the indigenous name for Mount Cameron. There's been a big push to call things by their original name or a dual naming system which I really respect and try to do so where possible. You might even notice signs or blog posts that talk about the area using dual names, such as Bay of Fires/larapuna, but it's not altogether common yet.
When names are erased, so are histories and people. People worry that our histories are erased in this way too, but I'm never going to be on the side of violent, forceful dispossession in the way my ancestors did it. Maybe not mine directly, but certainly my root culture.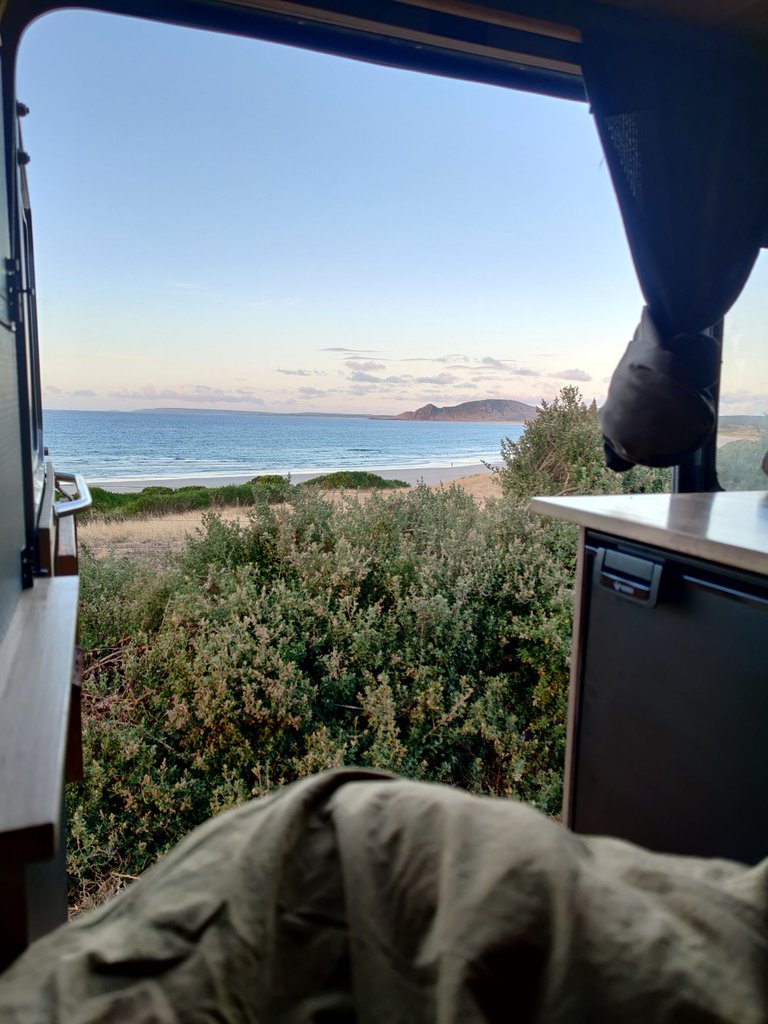 Jamie hadn't walked the entire way up the beach to the headland before so we set off before breakfast. We think that these prints are tassie devils - they're known to be on the beach there. I still haven't spotted a live one and I was on the look out for quolls too, with no luck either way.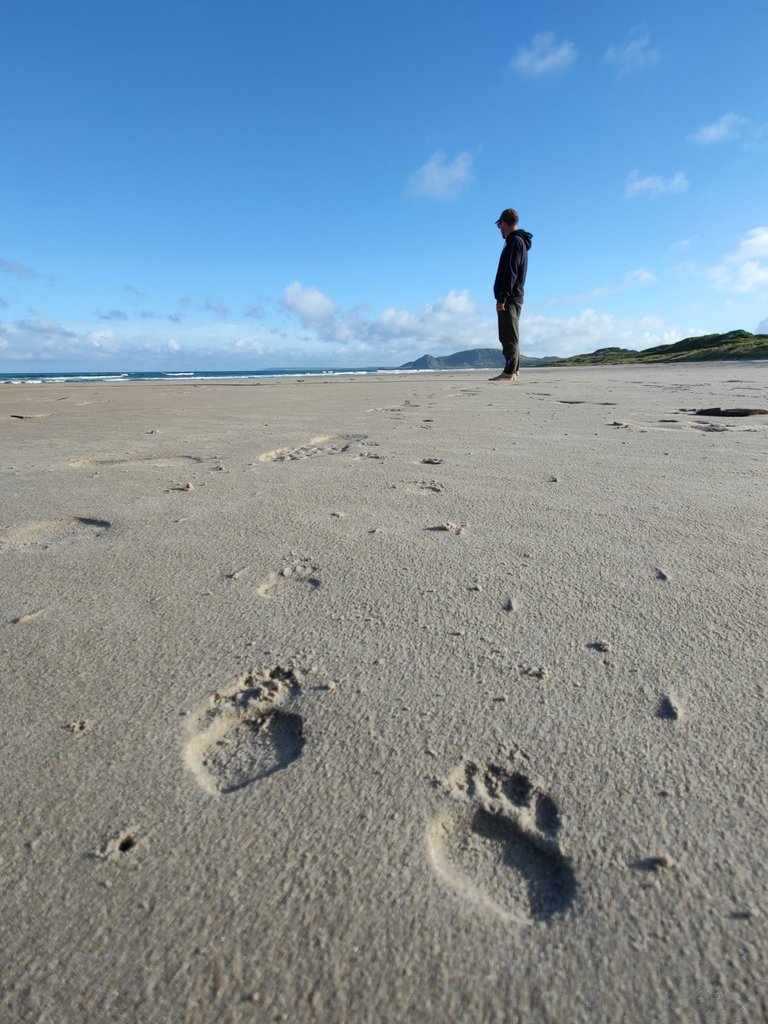 There were interesting shapes and features on the sand - eddies of water that formed pools of quicksand. Jamie dipped his foot in but held tight to me as he didn't want to disappear completely. Yes, it happens - sometimes to whole cars. Apparently you used to be able to drive on the beach there but they stopped it in the '90s. Indigenous people have the right to say what happens on their land to stop further environmental damage. People get their knickers in a knot about it but if they stopped to think about it maybe they'd be less angry. Certainly the animals that use this landscape, like quolls, pademelons, birds, and so on, might be happier about it.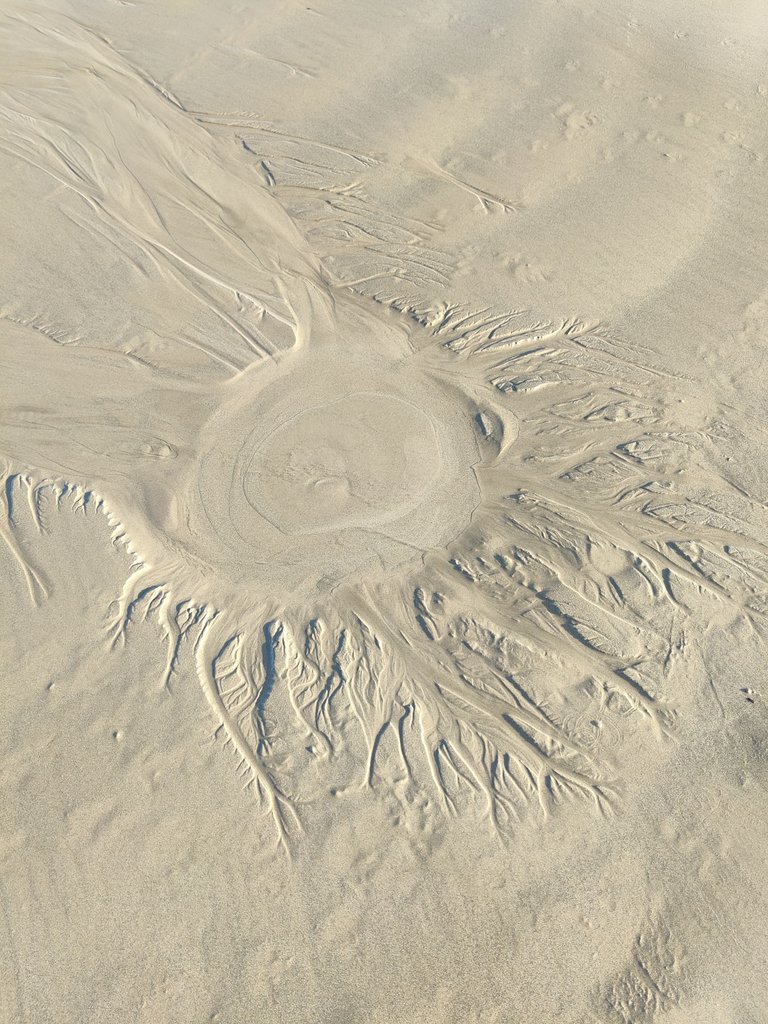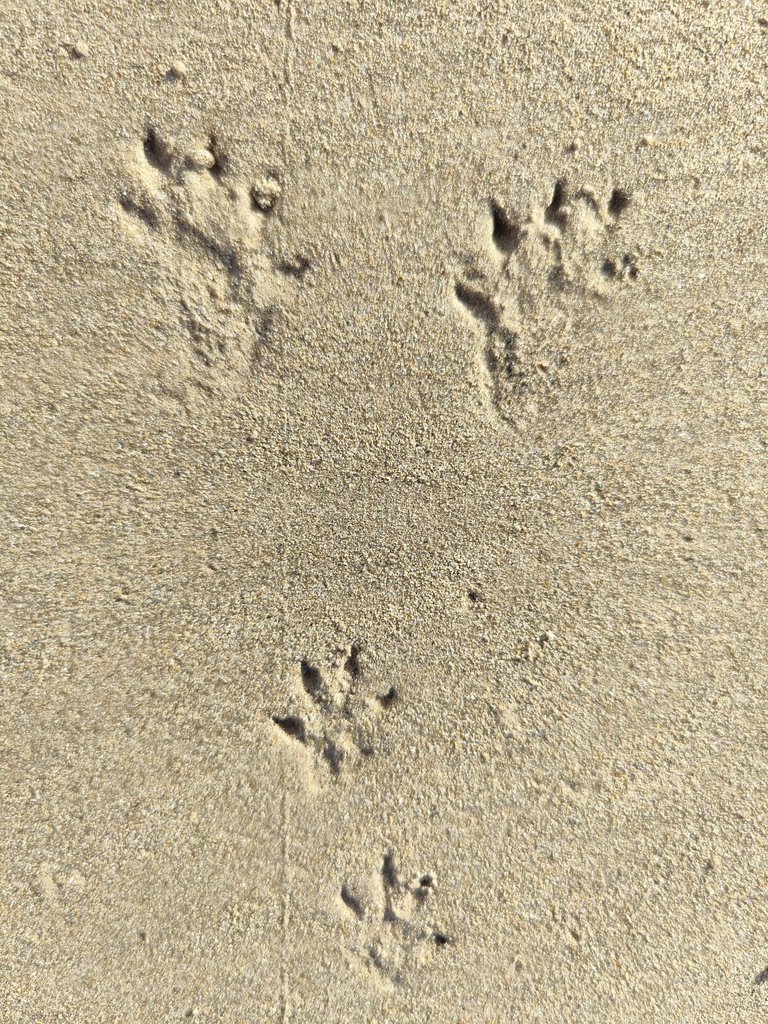 Honestly by the time we took this photo, preminghana wasn't getting much closer. It was a LONG beach walk and took us about an hour to walk up the beach, by which time I was already tired and hungry, fantasising about blueberries and coconut yoghurt on my muesli.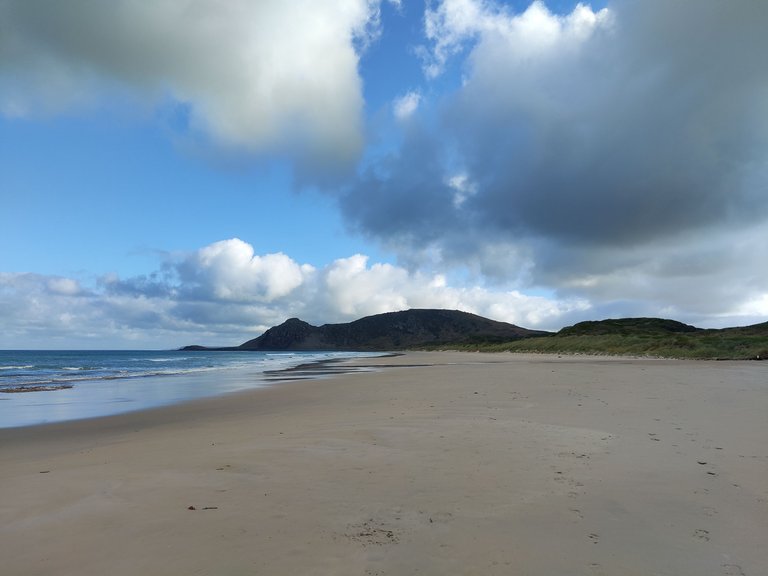 So the indigenous people in this part of Tasmania were removed, massacred and/or put into indentured service. Just north of here was a brutal massacre in 1928 where they killed around 30 men by pushing them off the cliff and fired on their families camped below. Don't tell me we have right to this land when this is the way we claimed it. It's also another argument for name changes - for example, 'Suicide Bay' suggested they died in this way, not by absolute slaughter. Changing the name changes the history.
It's this kinda thing that makes me reluctant to celebrate Australia Day - it's pretty insensitive for indigenous people especially that they're still struggling for recognition. Think about it - we acknowledge the Port Arthur massacre where a load of white people were killed by a white gunman, giving rise to a gun amnesty and the banning of assault rifles, but we can't pay our respects to the indigenous people who were massacred en masse all across Australia.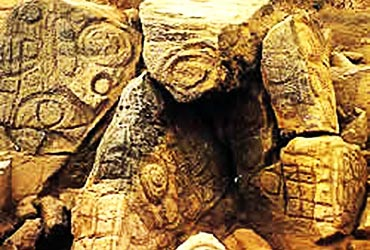 Significant carvings at preminghana
Preminghana itself is also home to the most significant rock carvings in the
world
, let alone Australia. When they 'discovered' it in the 1960's a couple of slabs with the petroglyphs were removed and sent to the museum in Hobart. They've since been returned and put back in place, and covered in sand so they are protected. I think it's because they weren't sure, or couldn't agree, with how to protect them both from the elements and people. People, I imagine, are the worst - rock carvings south of here have been desecrated beyond repair.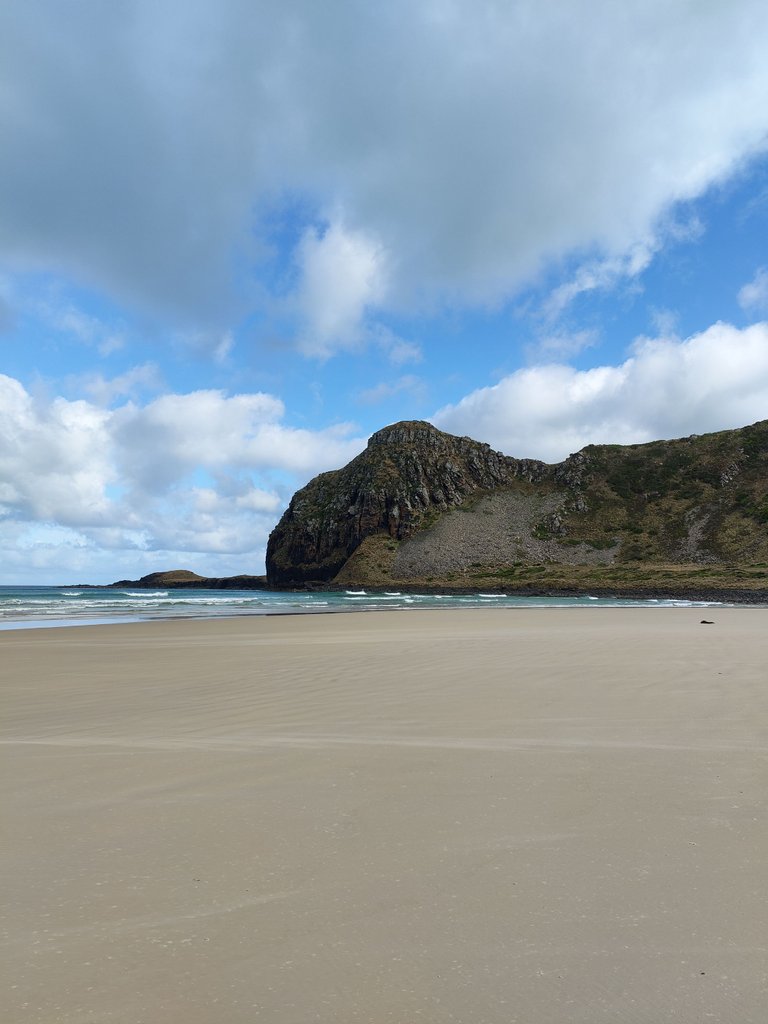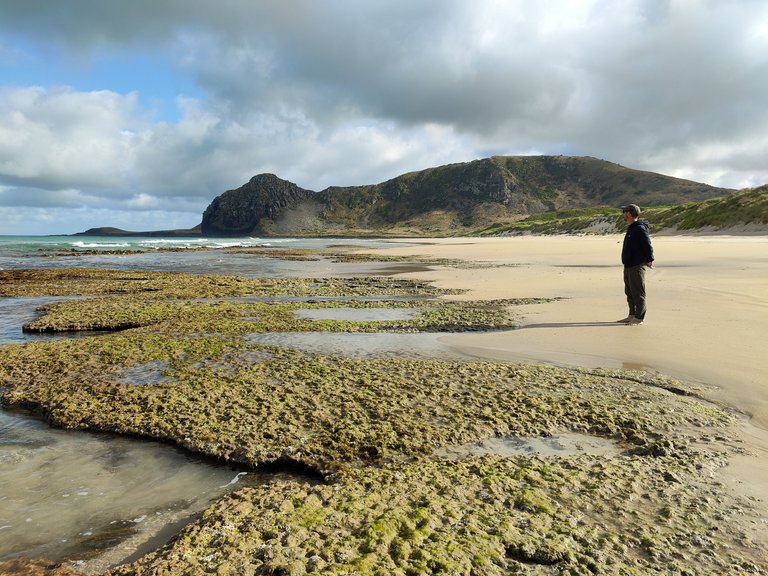 By the time we reached the end of the beach my feet were really beginning to hurt from pounding the hard sand. There was also thousands of biting march flies on the rocks and we had to dance like mad and run to get rid of them.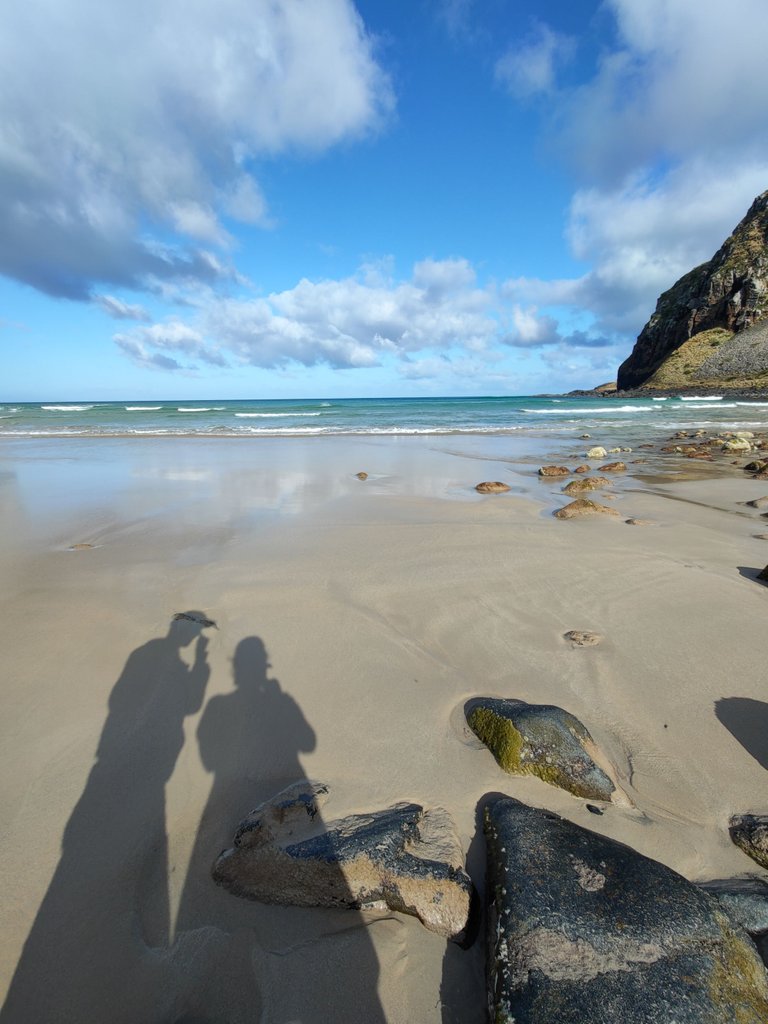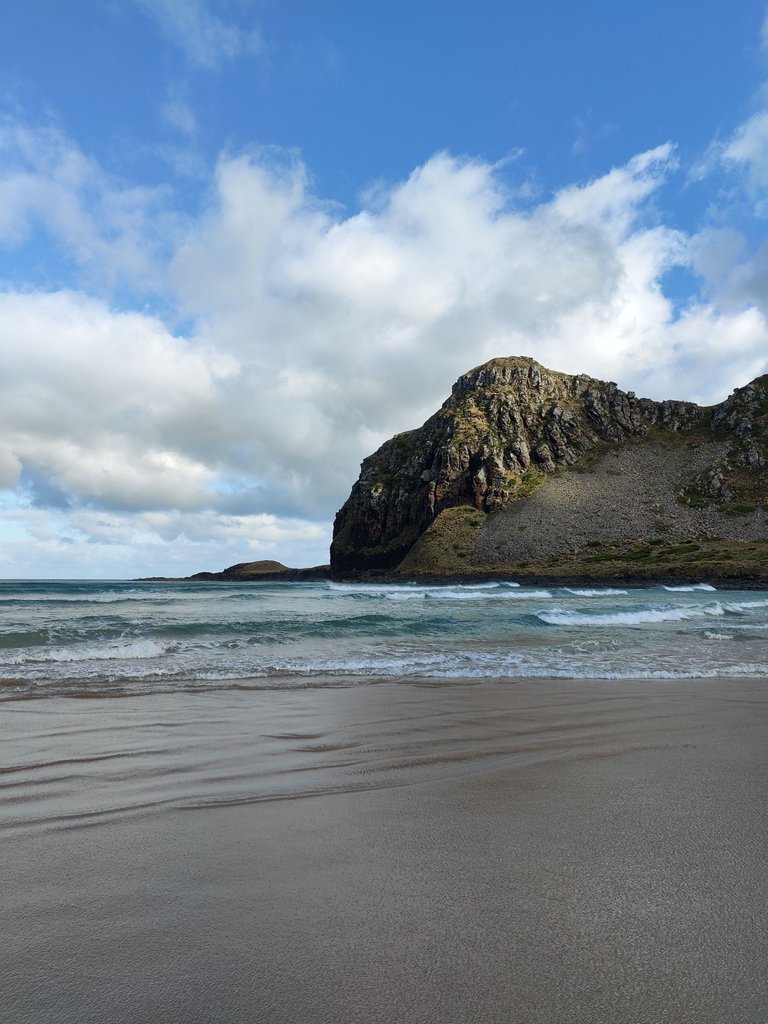 Thus, after a bit of a frolick and a few photos, we headed back the long walk up the beach - another hour - to get back. It was really, really hard going with the sun up and the flies out in full force, and I can't say it was pleasant.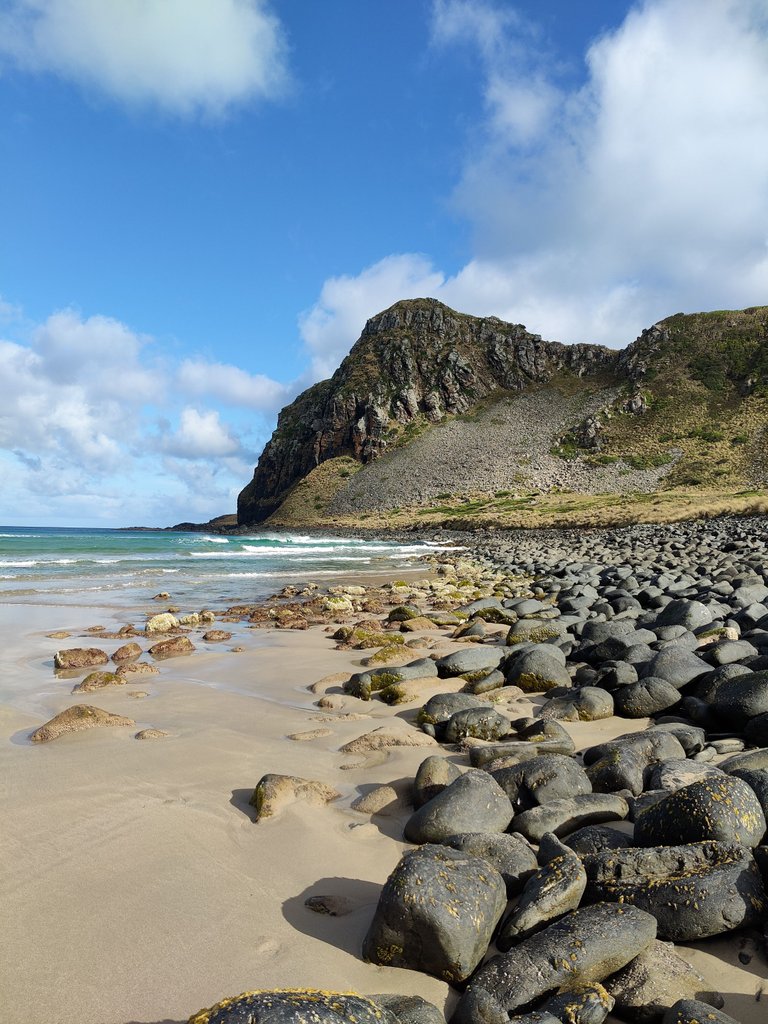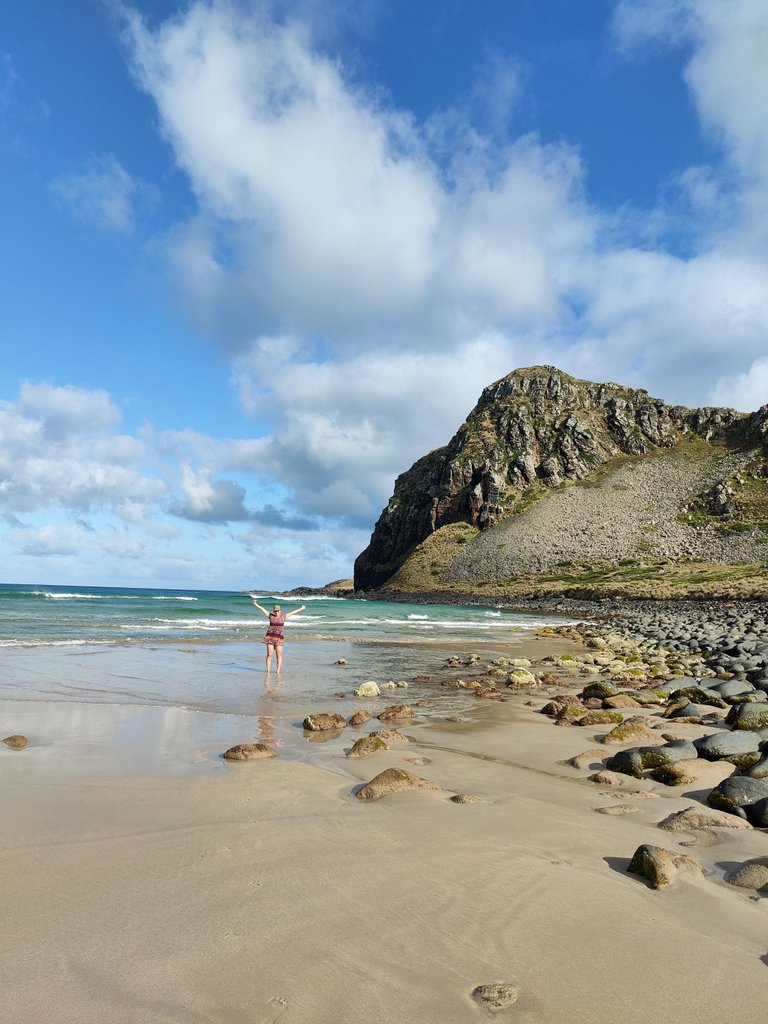 Still, it had to be done, right? Such a stunningly beautiful place. Apparently there's a good wave there when it's breaking too. There is also a four wheel drive track but just because we have one isn't really a reason to drive it. The indigenous people would prefer you didn't and that's good enough for me.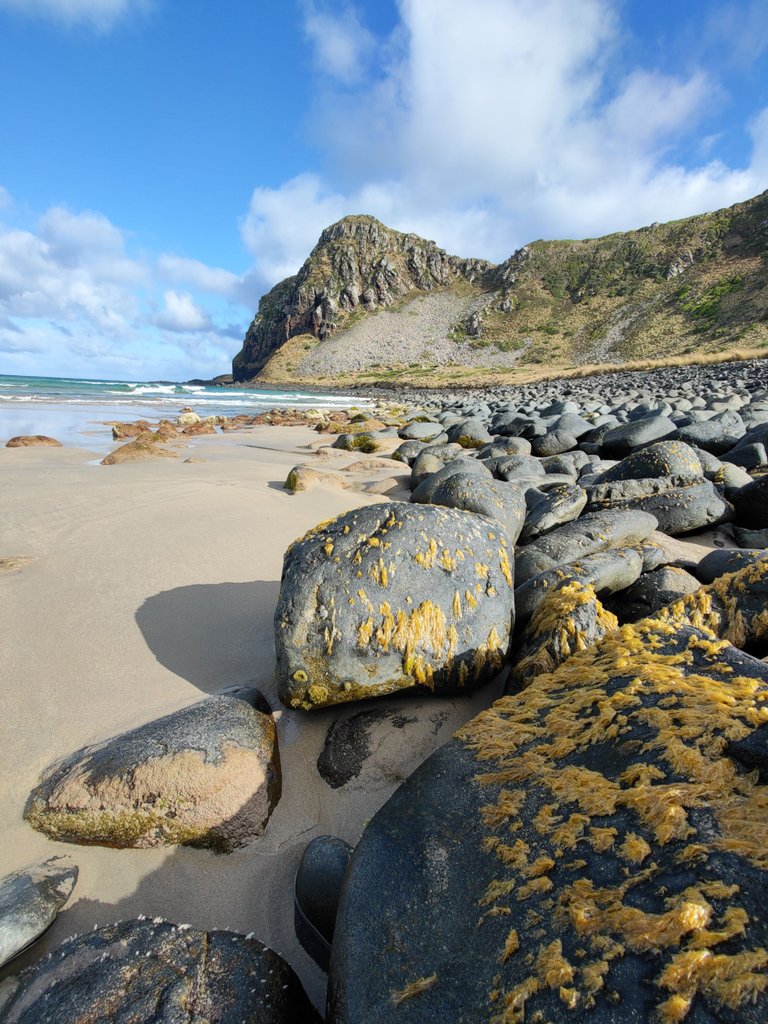 A few other things of interest - there's a huge windfarm just north of here you can see from the beach. That'll give you an idea of how windy it is. When we were here at the start of our trip there were some windsurfers out having a ball. We had to wait for the wind to drop off before we could really surf it. We also met a guy on a sea kayak who was making his way along the west coast, having kayaked from Melbourne. That's so crazy. It can only be done in summer via island hopping, and is quite dangerous. Tassie used to be connected to the mainland via a landbridge, the islands of which are remnants of that. He had camped on the island off shore with permission from the Indigenous land management group and was setting up camp when we talked to him about his journey.
Another is that afterwards, doing more research, I discovered that the art is just above the high tide mark. I honestly couldn't see it but there WERE too many march flies to spend long there looking. I'm certainly not keen on doing that big walk again as my feet and ankles were in agony the whole time! You can read all about it here if you are interested.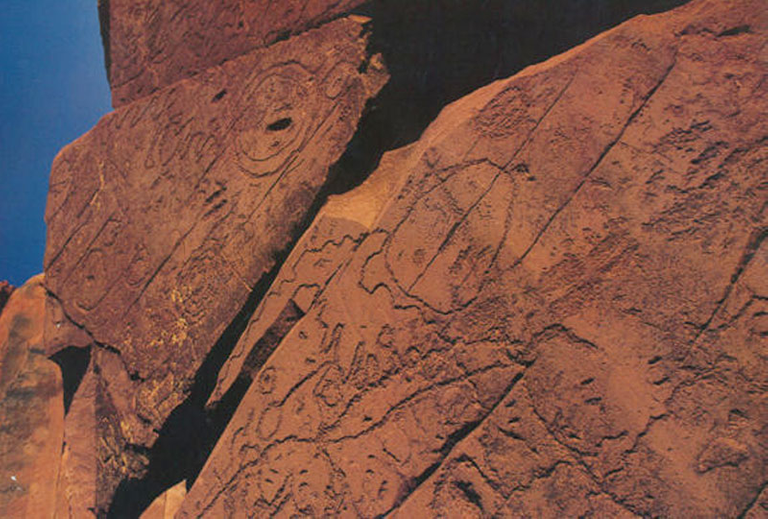 Rock art at preminghana
There's a total of eight sites of carvings on the west coast of Tassie - we saw one, but I think I'll hunt them all out next time as it's a fascinating study.
With Love,

Are you on HIVE yet? Earn for writing! Referral link for FREE account here