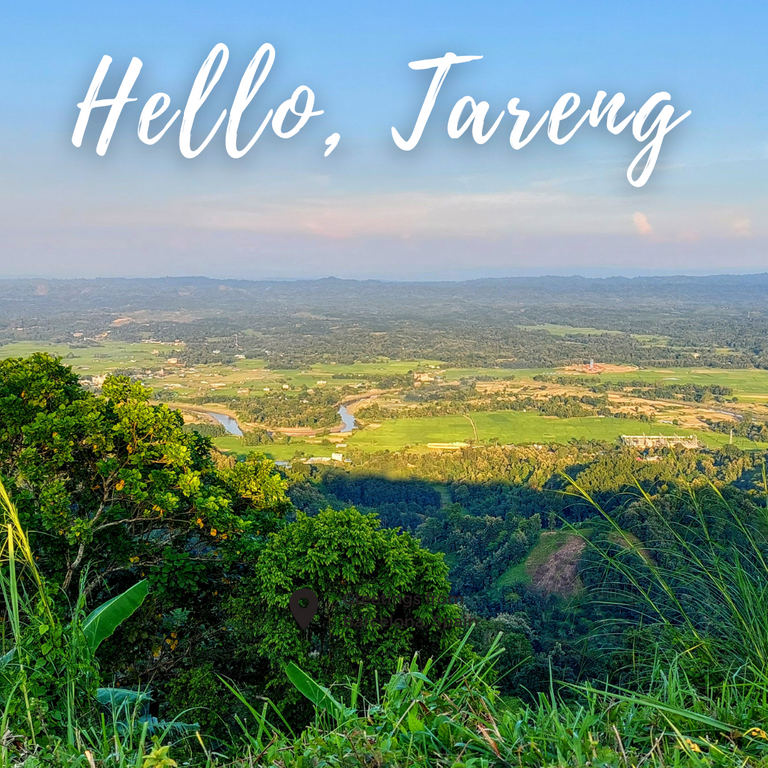 Tareng was one of the best places on my last trip to the mountain. The place is significant for its view. This mountain top is on Alutila Hill of Khagrachari, about 1000 feet high. Standing at this place and looking at the horizon, it seems like the sky has merged with the mountains. The rolling mountains and the spiraling Chengi River in the distance instantly captivate your mind.
The place is well maintained by Bangladesh Army, very neat and clean. What amazed me most was the purity of nature over there. There was no noise, no air pollution, and not many tourists either. We enjoyed the bird's eye view over there all by ourselves for quite a while.
---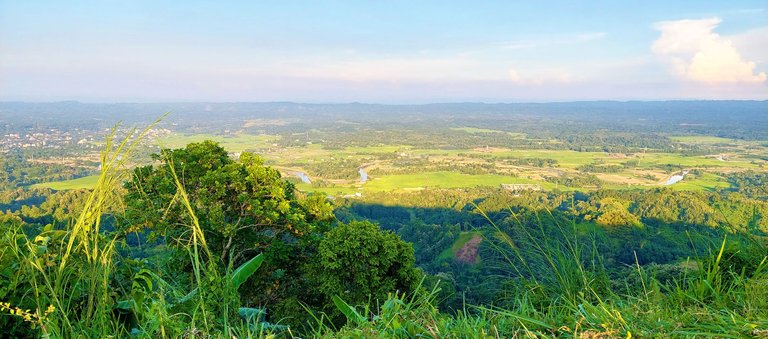 See the photo in full screen to enjoy the detail of the place.
It only takes 30-45 minutes to reach there from Khagrachari town. There was a brick path to climb the top of the mountain so the walk/track for 15 minutes was not tiring at all.
The constant chirping of insects, the chirping of various birds, and the rustling of leaves will surely amaze you.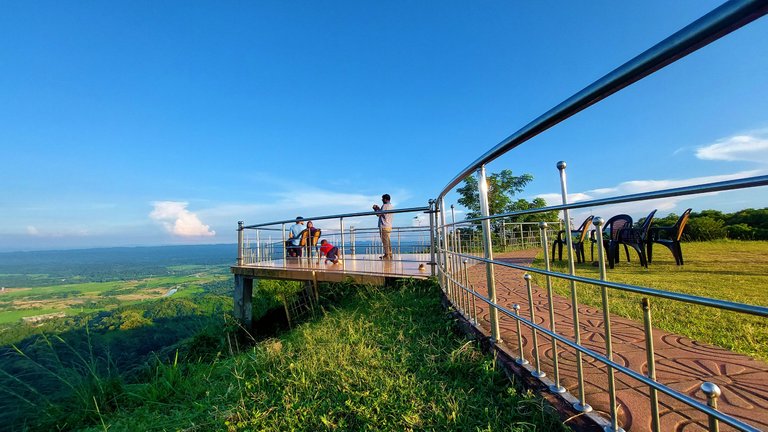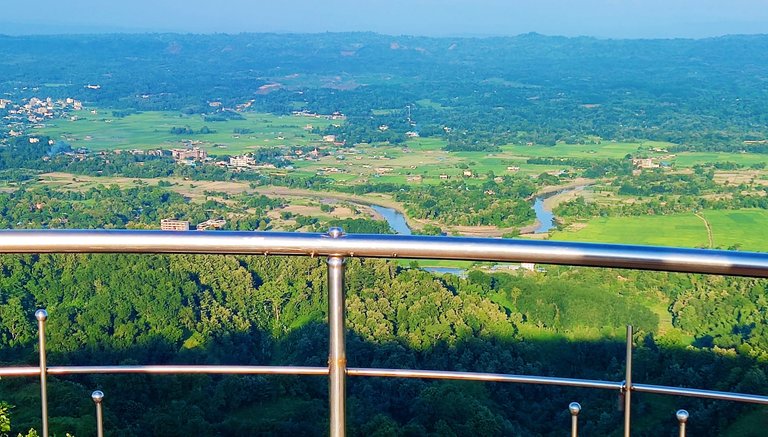 This balcony is the best place to seat down and enjoy the view from over there.
If I would be a resident of the town, it would be quite possible to find our home from the top; that's how clear the view is! Also, the river view from Tareng is something I wouldn't forget, it feels like I'm seeing an online map in real life!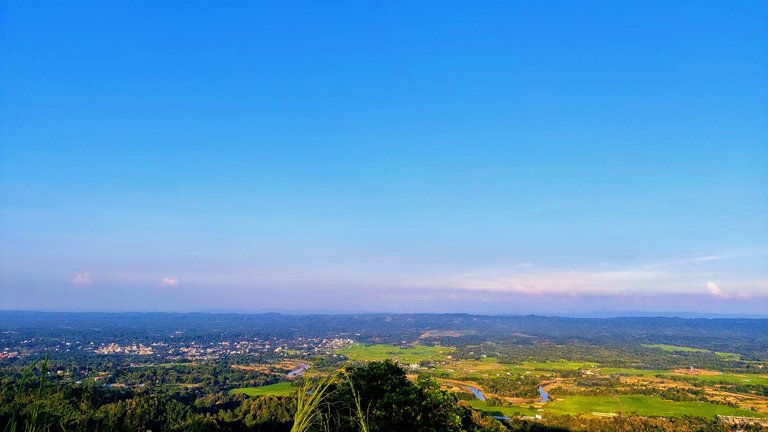 The word 'Tareng' in Tripura means 'high hill'. The hilly villages and Greenland surrounded by deep forests will take the tourists to another world.
I couldn't capture our best moment in photos but let me share some world about it.
There was a flock of parrots flying there for quite a while. Around 100 birds were there in the flock. It felt like they came to visit us. We usually don't get to see parrots in cities, it has been a while since I have seen the pure beauty of the birds.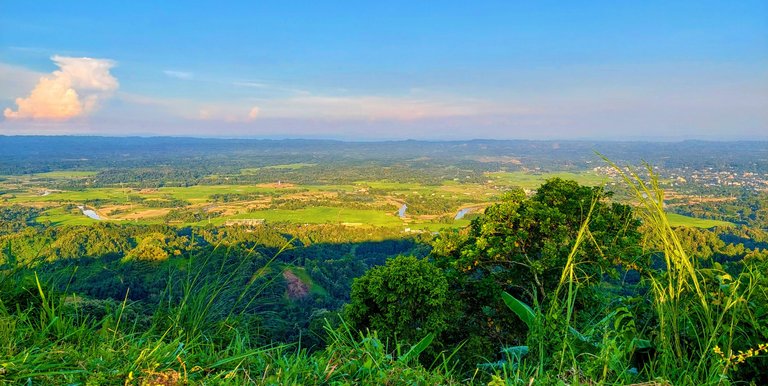 There was nothing much to do but to see the view from the balcony of the hill. And probably that's why I enjoyed this. Because tourists usually don't visit there as there's no restaurant or cafe on the top. But there are some resorts and small cafes nearby.
I'm sharing a VIDEO LINK of the place where you can see the full beauty of the city from this top of the mountain. I would highly suggest you watch the video because it captures the view perfectly.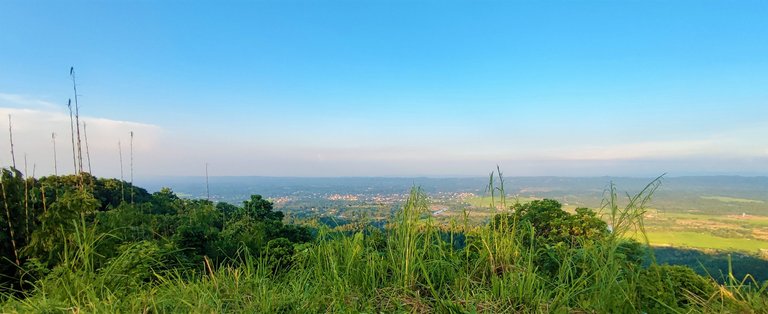 I wish I could enjoy the sunset over there, it would be a great view for sure. But we had to move on to another spot as it was already late afternoon. But this would be on my wish list.
---
Have a good day, everyone.