Hello everyone
Surely your new year has passed, but the new year of my country is coming, I am eagerly waiting for it. It can be said that this is the most meaningful wait of the year, the moment when people away from their hometown after a year of tiring work in the city return to their hometown to gather around the family tray at the end of the year.
This year, I decided to return to my hometown earlier than usual to enjoy the fullest Lunar New Year with my family. Maybe the past 2 years I have been looking forward to the day of return, partly because of the pandemic, partly because 2 years is quite a long time. I am currently a final year university student, I am about to prepare to enter life, worrying about my future career after graduation. Therefore, this time is a springboard for me to think and act for the future.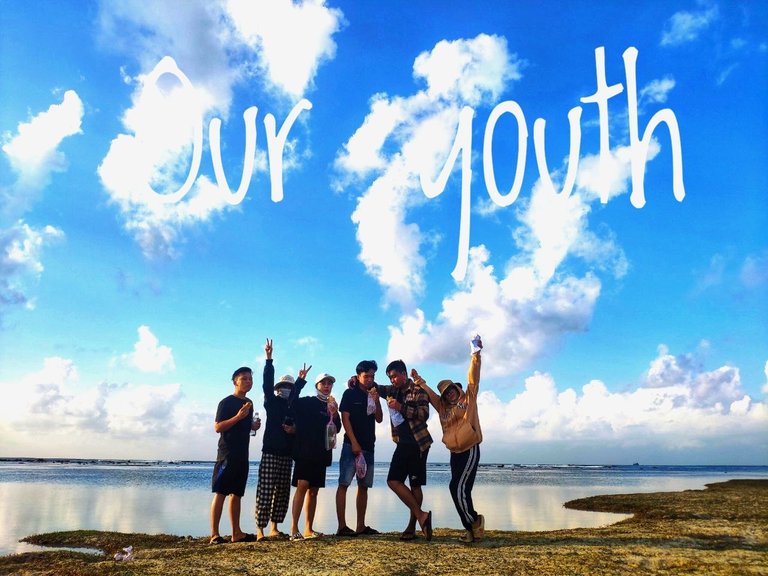 And there have been many days when I feel pressured in my own thoughts, so choosing a comfortable time in the present is very necessary. So I did not hesitate to book a train to Ly Son island, where I was born and raised. Here I will share what a day living on the island is like? All great things are waiting for us. Please follow me 😍.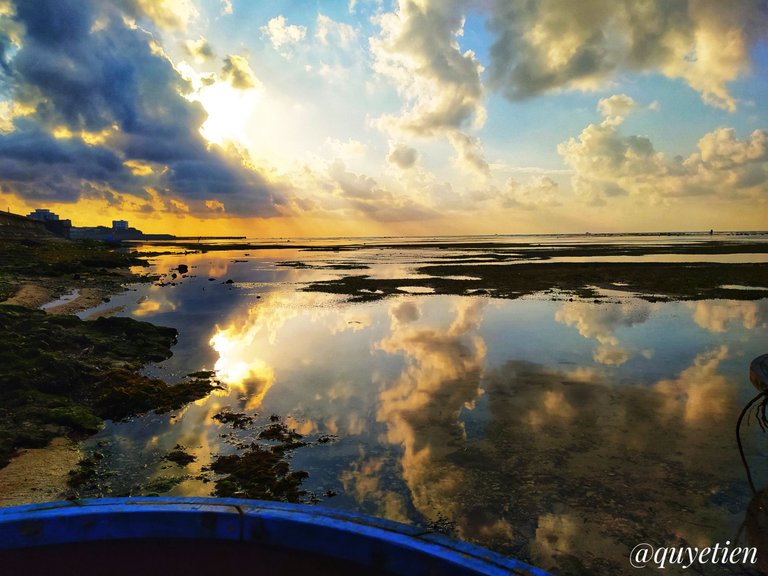 It's hard to imagine a normal island life! If you have never been here, you will not understand how and how they live. How are the young people on the island? You must be very curious.
Me and my friends are young people who grew up with the salty steam of the sea and with the love of their parents. In addition to studying, we always spend time helping our parents with work.
Because of living on the island, it is very normal to see coral reefs often. Especially, here when the tide recedes in the early days of the month or at the end of the month, the coral reefs will emerge from the sea surface. This is the time when I am very excited, I will go with my friends to the reef to play and catch seafood.
Look! The coral reef is rising out of the sea.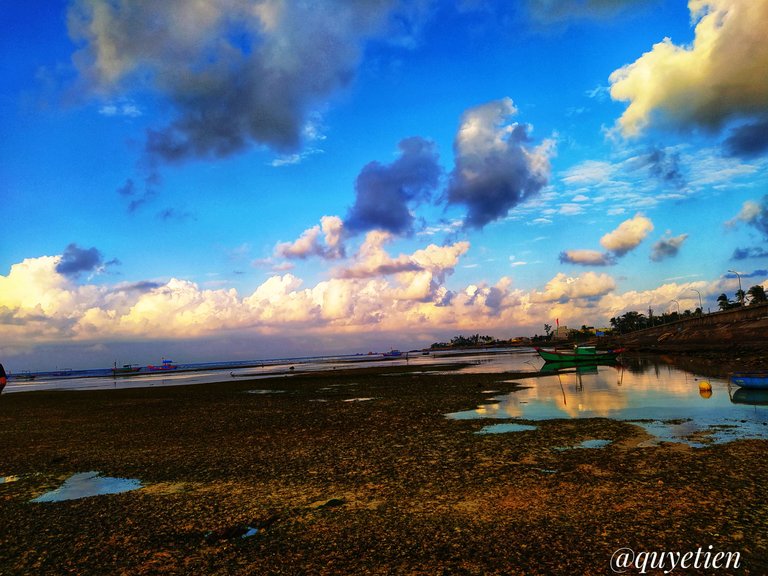 Do you see the long wall along the coast, that is a strong plate and sea encroachment to limit the encroachment and erosion of sea water, everyone.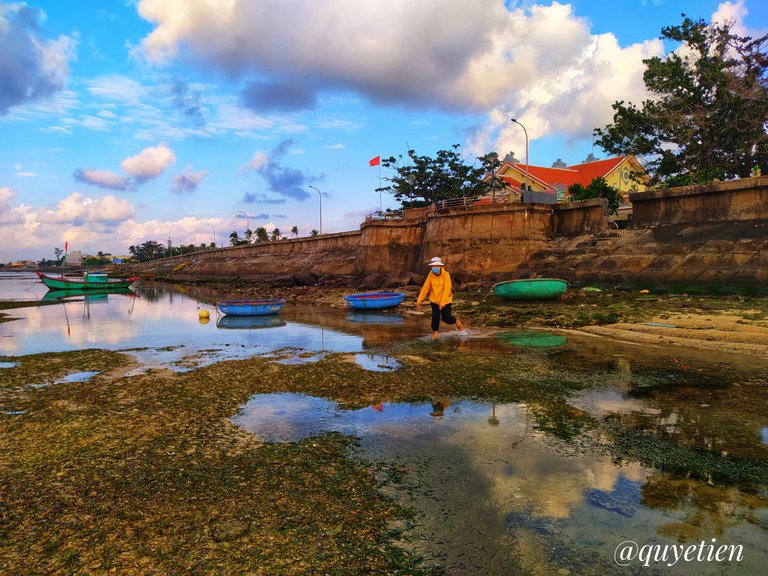 Because the tide receded in the morning today, I went early in the morning, just in time to catch the sunrise. A golden sky with gentle sunrise shining on the sea makes me fascinated to watch forever.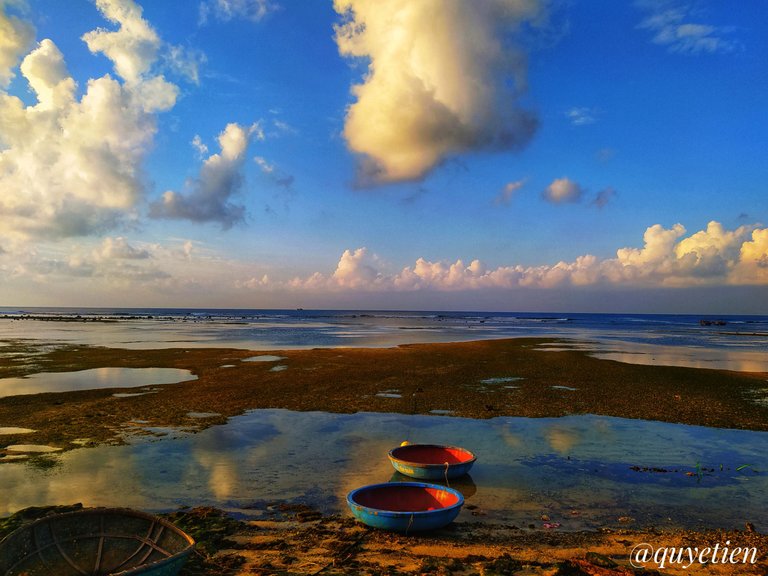 It can be said that there is no place as beautiful as the homeland, the place where I was born, right? I remember when I was a kid, I used to go out with my friends to the sea to catch seafood, or in the afternoons waiting for my dad to go fishing to sell. My childhood was attached to the boat, the net, and the sea.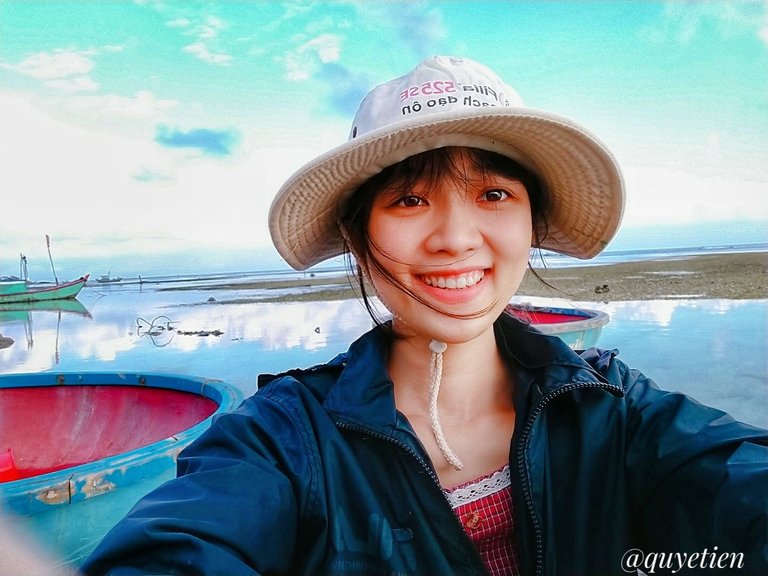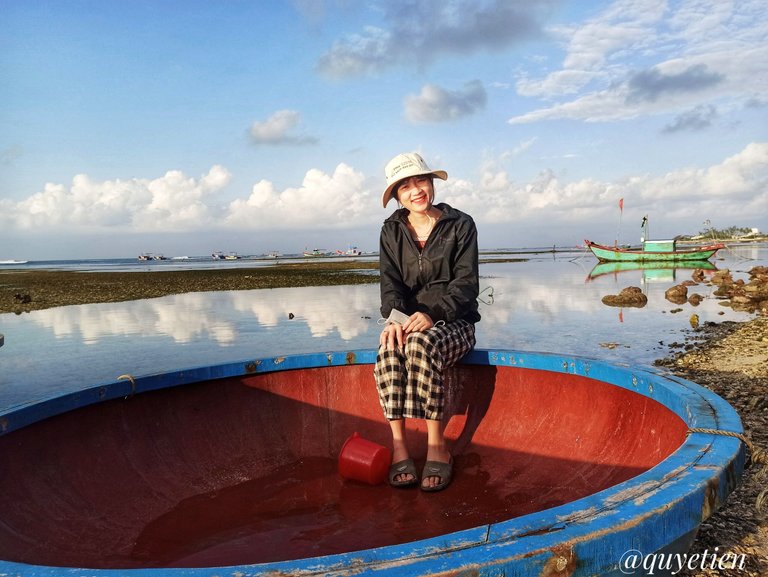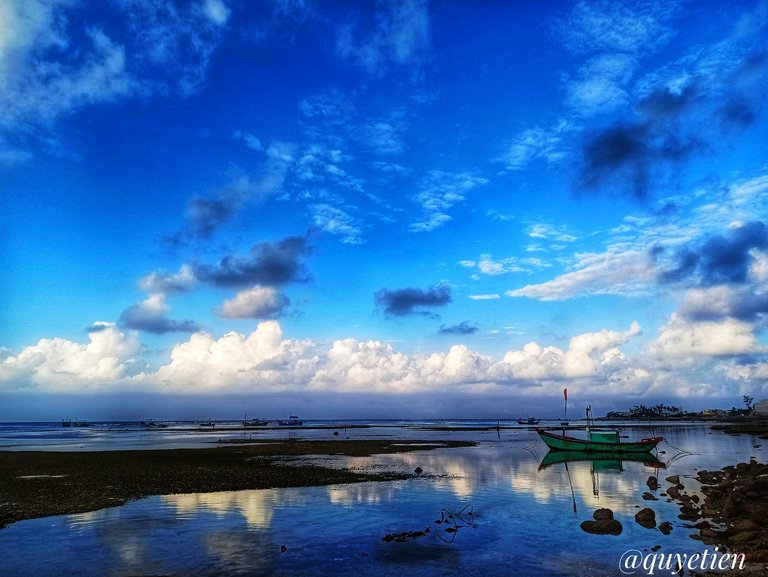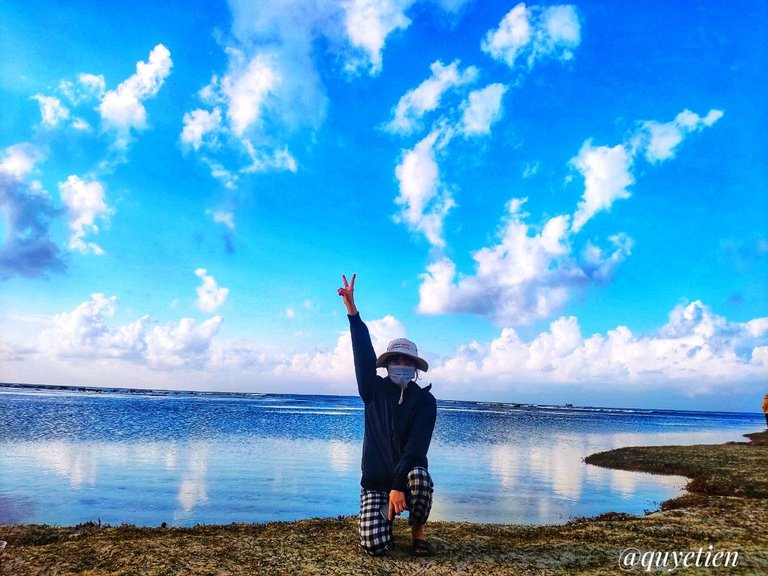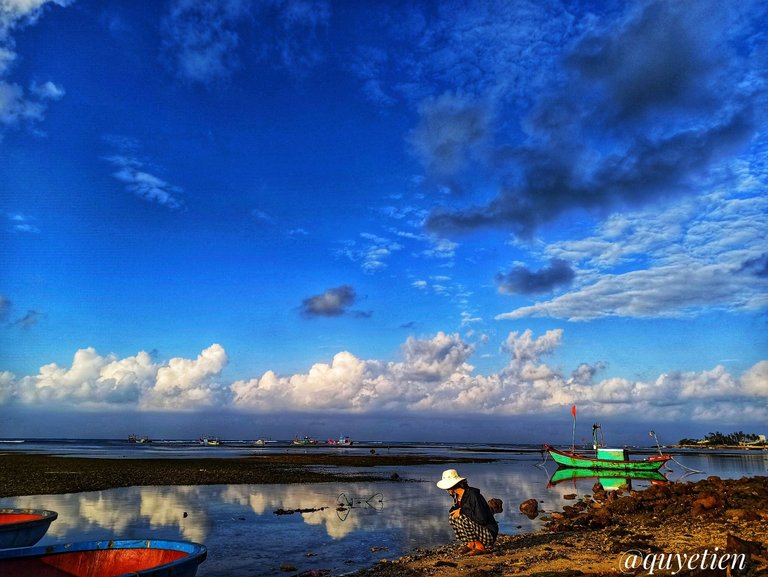 Now, follow me back to my childhood to catch seafood.
These are my friends, if you go together, you will catch more seafood and have a lot of fun chatting, retelling stories from when you were young. We also bought more bread and ate bread while watching the sea and catching seafood, the sea water in the morning was cool again so everything was wonderful 😊.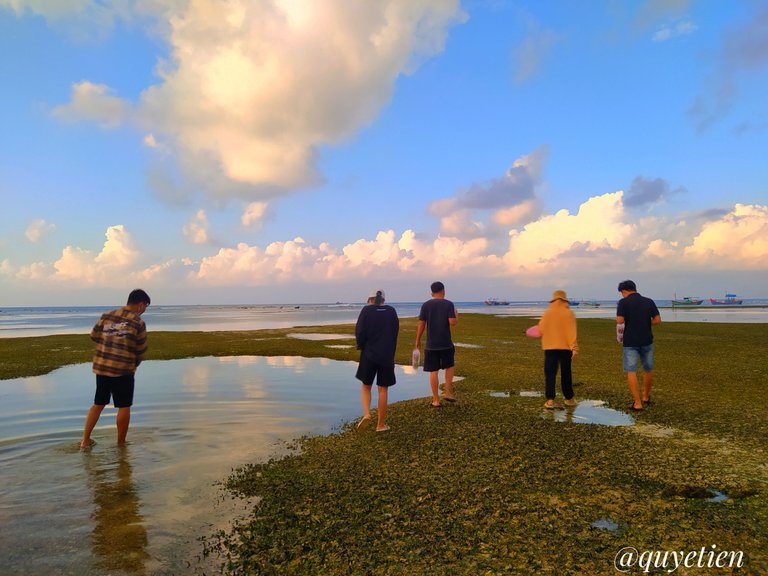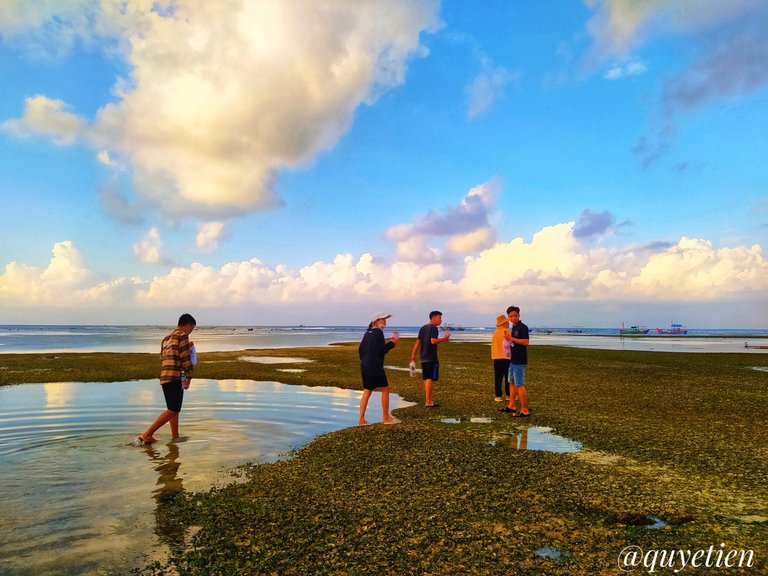 It's surprising that people have to dive to see the corals under the sea and we see the corals by walking on big coral blocks like this! Are you enjoying it 😊? Well, especially you can add a cup of coffee to go for a walk and sip it while walking on the reef like this, what an interesting way to enjoy it.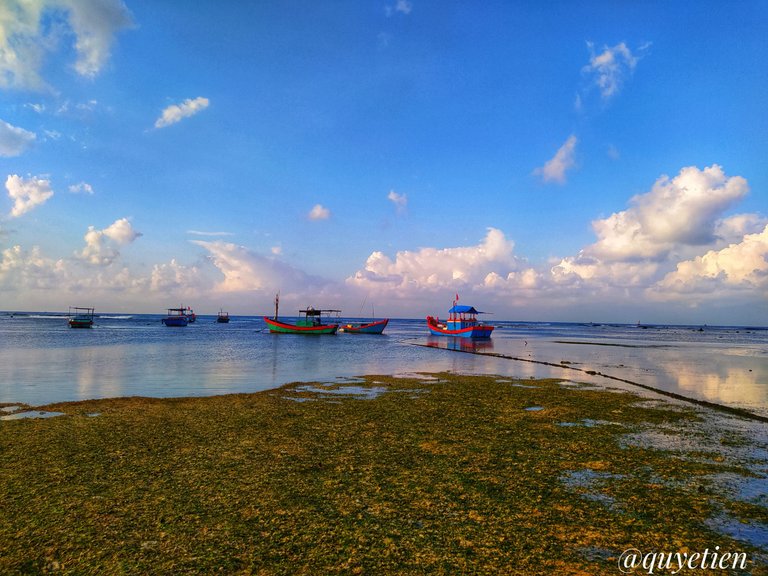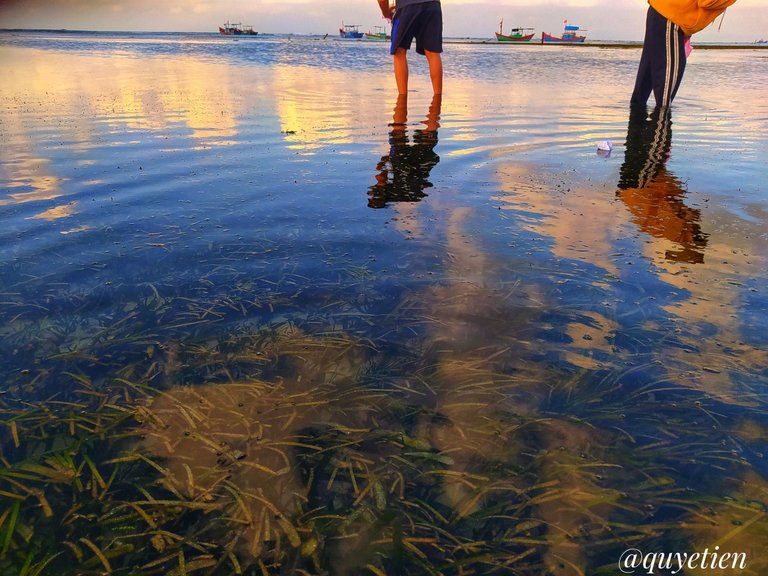 This is a common seaweed on our island, it is used as a very good organic fertilizer for agriculture.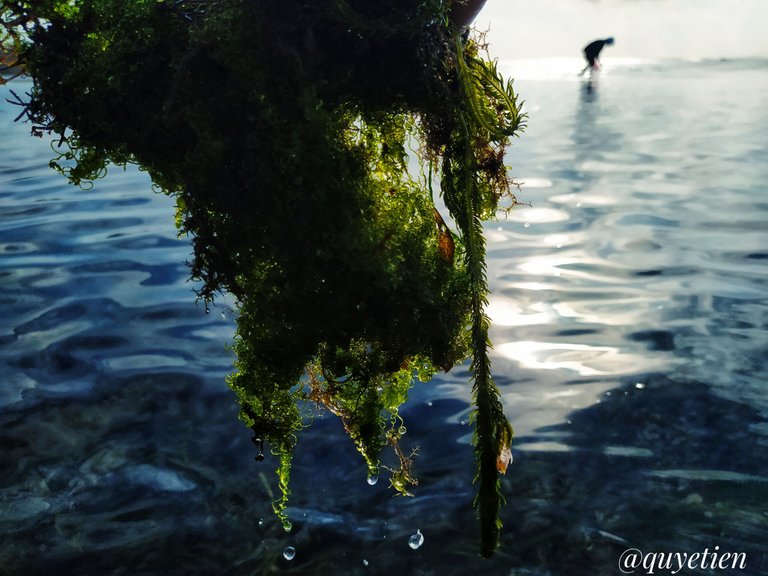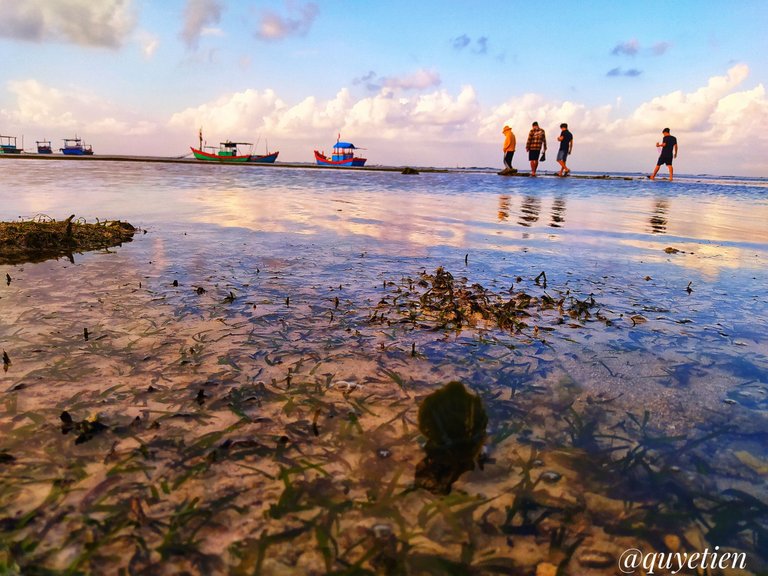 And this is a very delicious seaweed. I really like this seaweed. It is both crispy, fragrant and can be used to cook many dishes such as mixed seaweed dishes, seaweed sweet soup are all delicious. On holidays and Lunar New Year, people go to the sea to catch a lot of seafood to eat on the first days of the new year to look forward to a full and full year.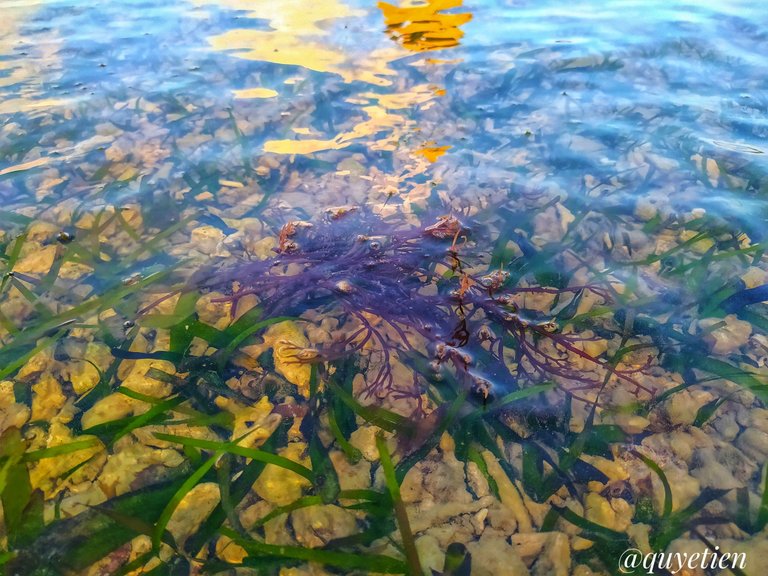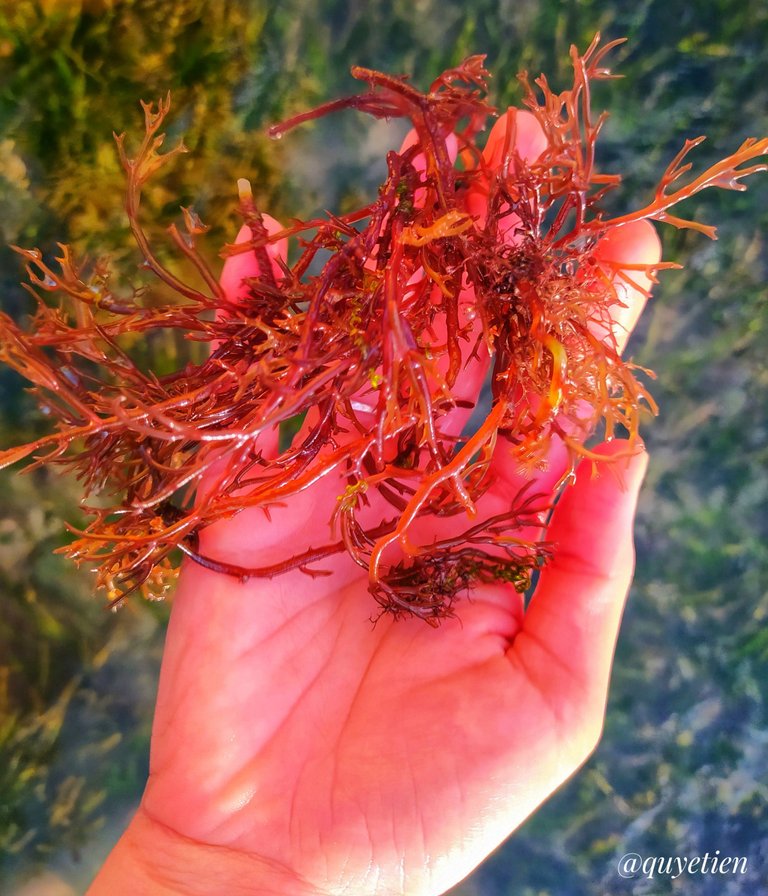 Just go to the sea and have fresh seaweed to eat right away 😄.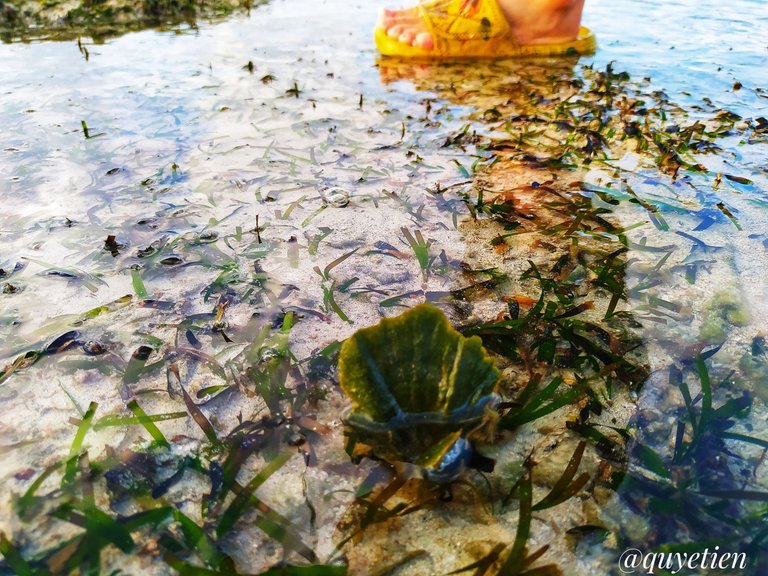 Do you prefer diving to see corals or walking to see corals like this?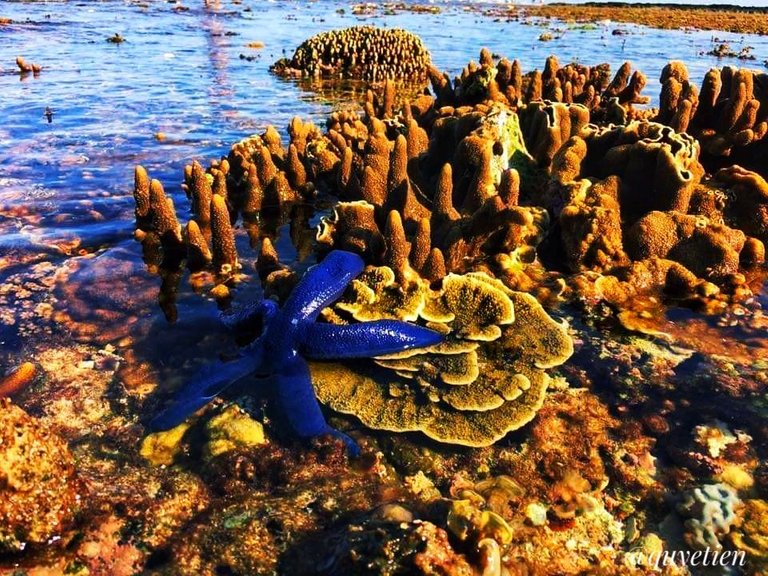 To see where the seafood is, I have to go find it and catch it 😄.
This is a large size snail, its meat is very sweet and fragrant. This is a very popular snail.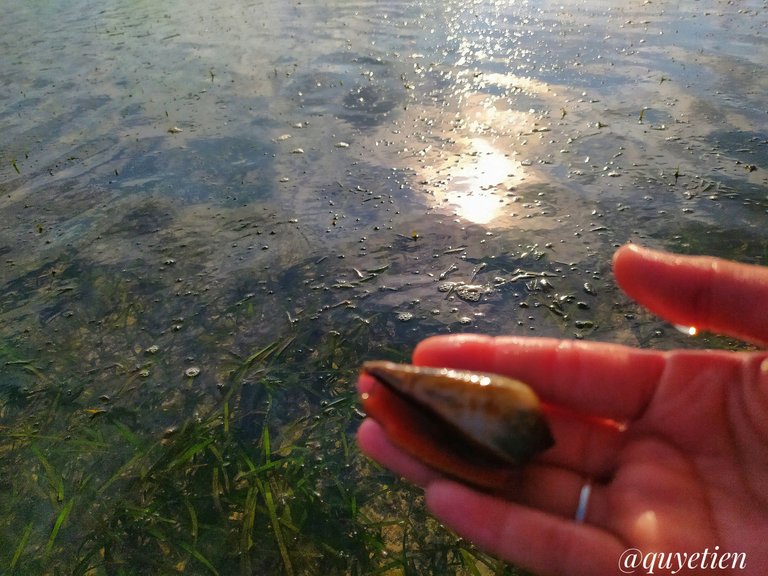 And this is a flower snail, its meat has a very special taste, it has the taste of the sea and a bit like seaweed. It's small, but it's delicious.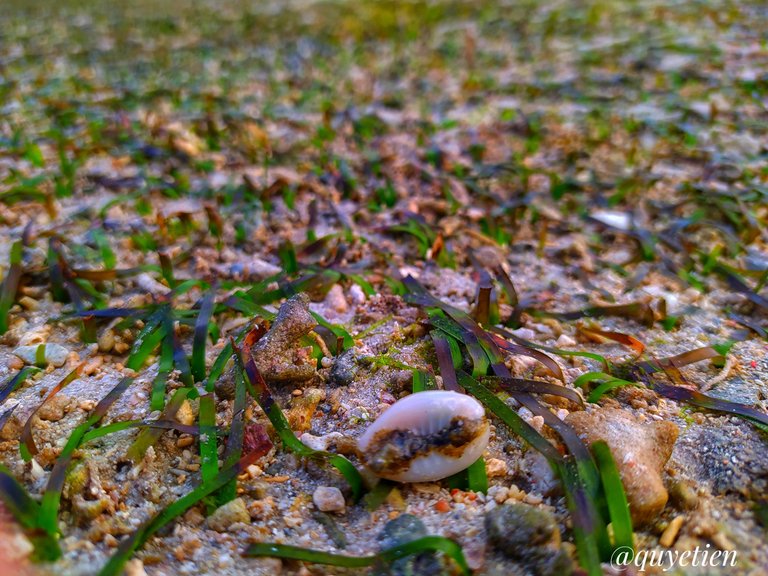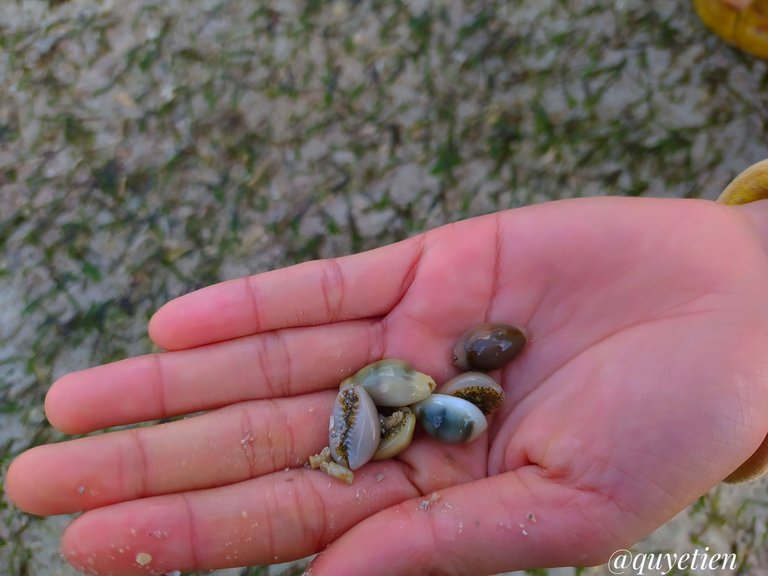 Oh, I saw the fish 🐟. Did you see it?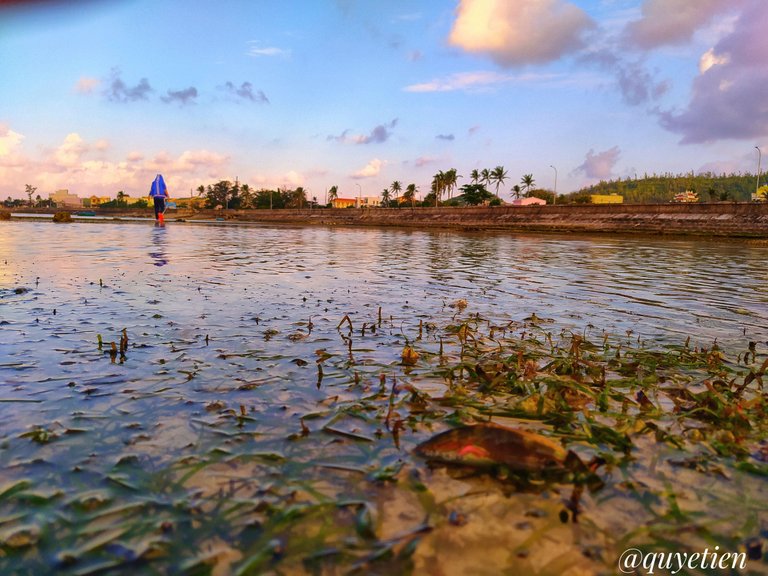 This is a coral reef fish, quite small in size. Because they live hidden in coral reefs and seaweed, they have striking colors to hide from predators. The taste of this fish really makes me fall in love with it. If you have the opportunity to go to the island, you should try it.
This fish is called Arowana, I don't know why it has that name but I think it's because of its colorful color.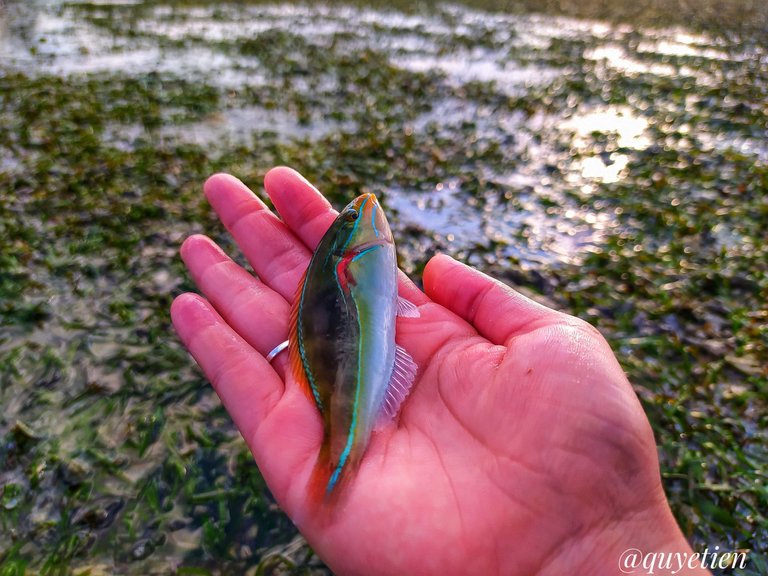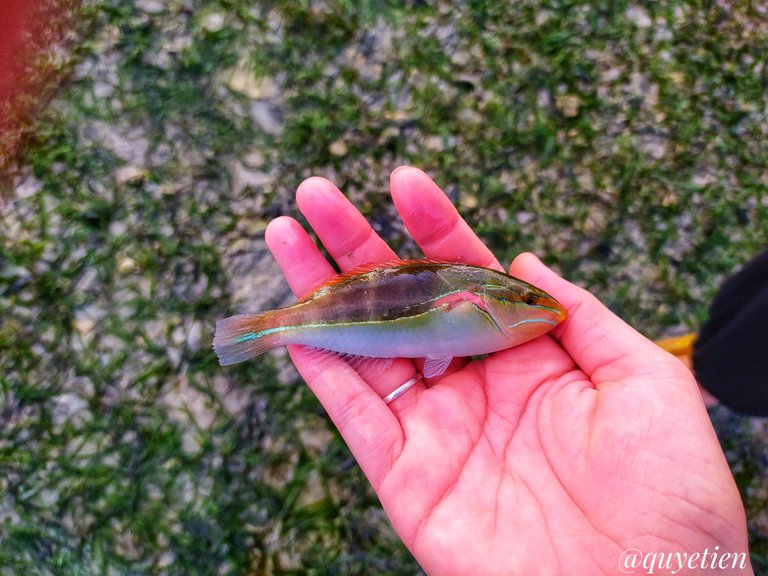 In the coral reef, there will be small holes like this, increasing the beauty of the sea and island, the whole sky seems to want to shine into this small hole. When going to the island, you should also be careful with holes like this because there are quite deep holes, if you are not careful, you will collapse and drown.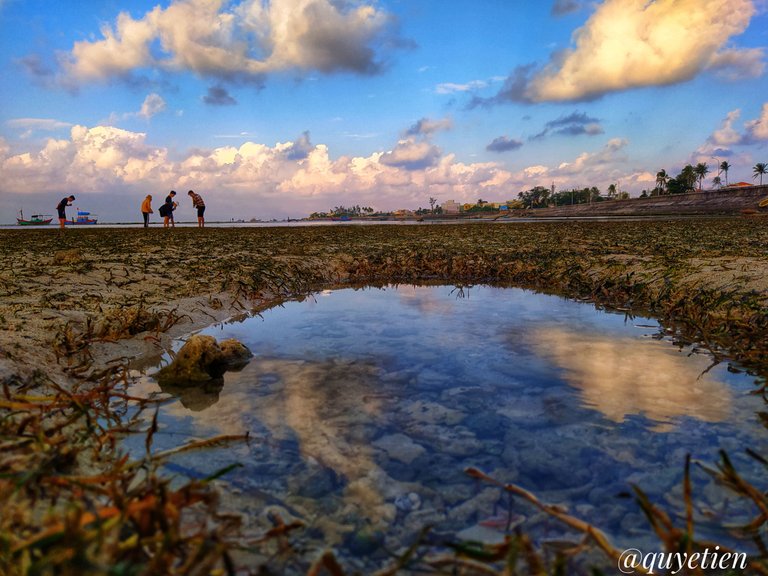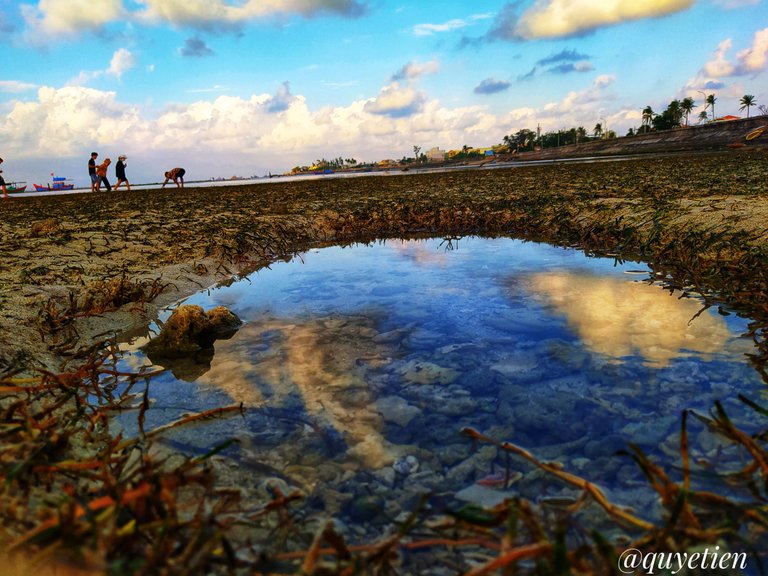 Sea crabs are also very difficult to catch because they run very fast, I had a hard time catching it 🦀.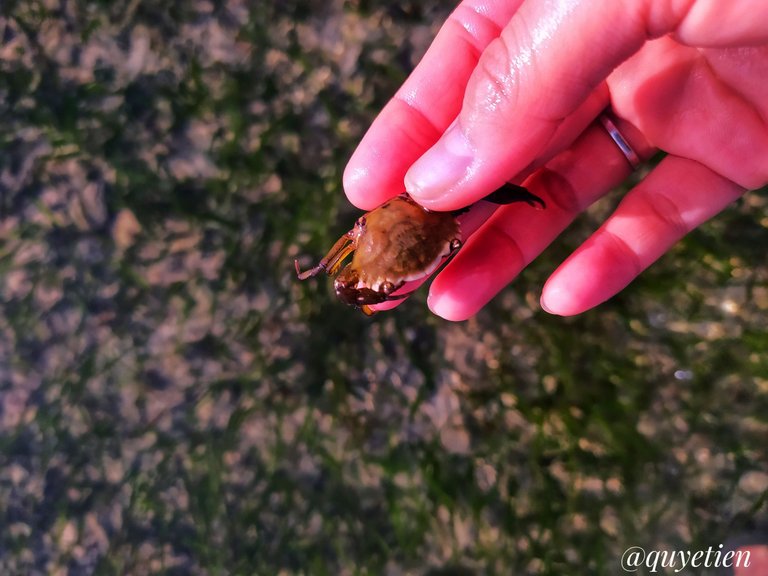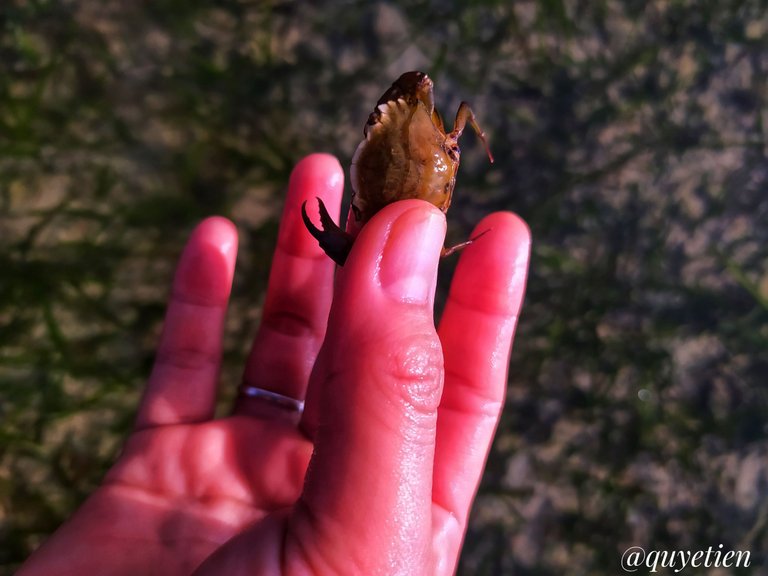 In addition, there are a number of marine animals such as sea snakes, sea turtles, ...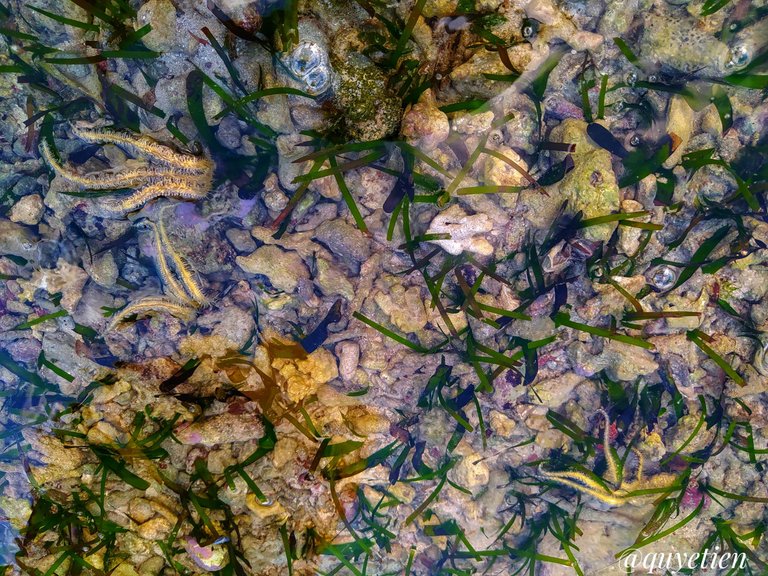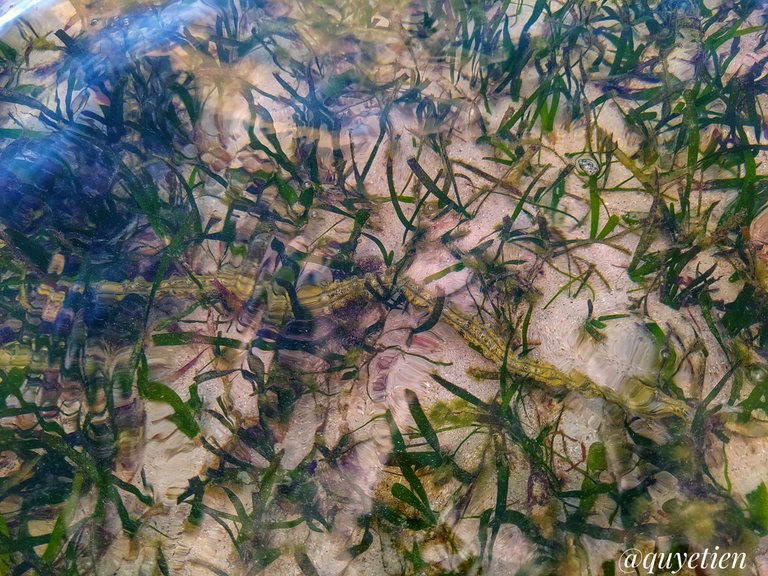 Today, I got quite a bit of spoil from the sea, enough to cook a meal 😅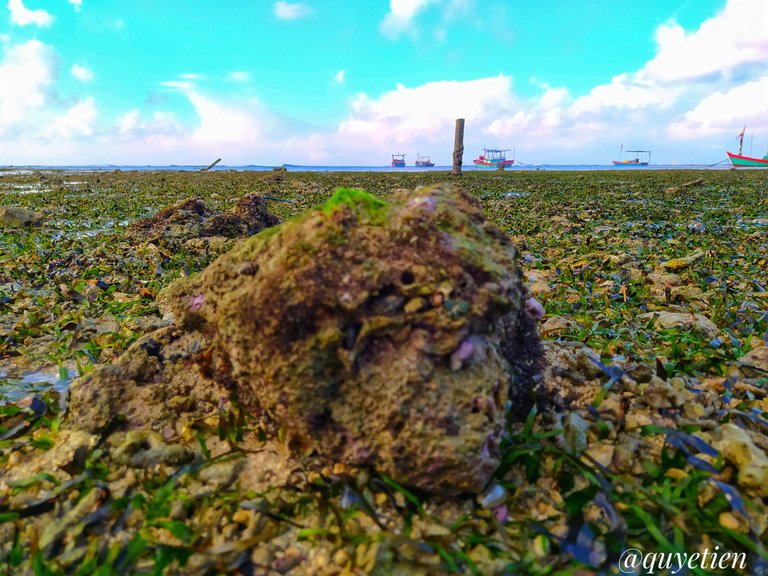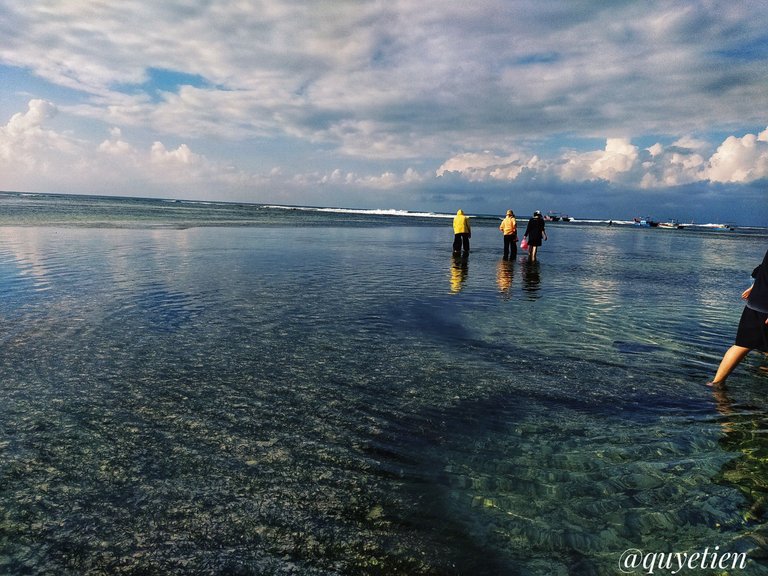 The sun is up, sit back and rest for a while and then return home after a day of experiencing the island's coral reefs. In addition to the spoils obtained, the most important thing is the experience that I have with my friends. We had a good time together 😍.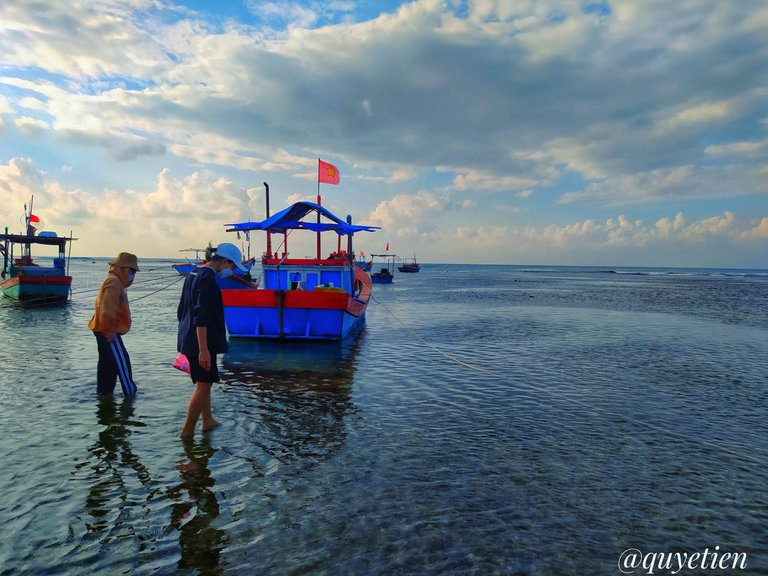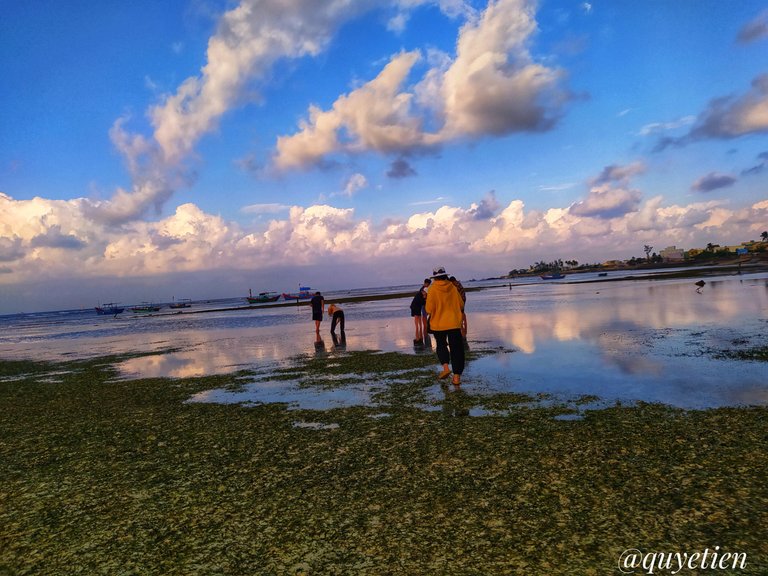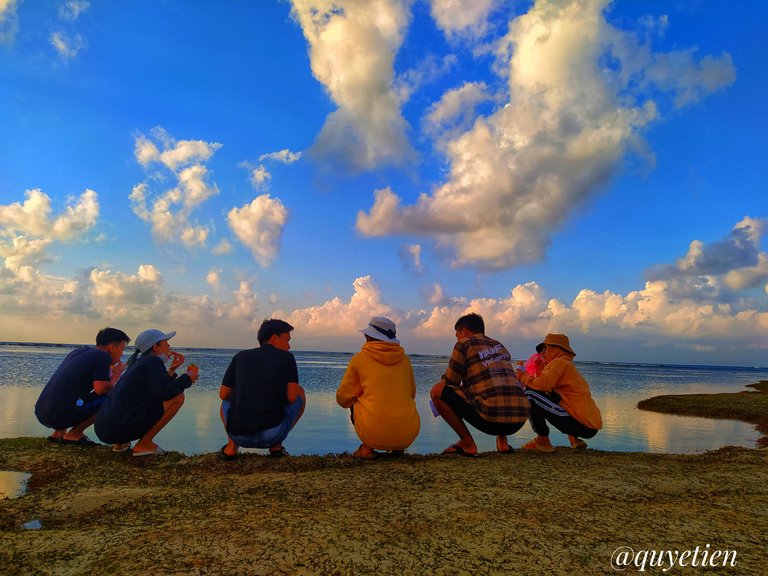 Surely you have had a wonderful experience on the island with me. Hope you will soon experience this feeling in your hometown - Ly Son island.
Thank you for reading my post ❤️