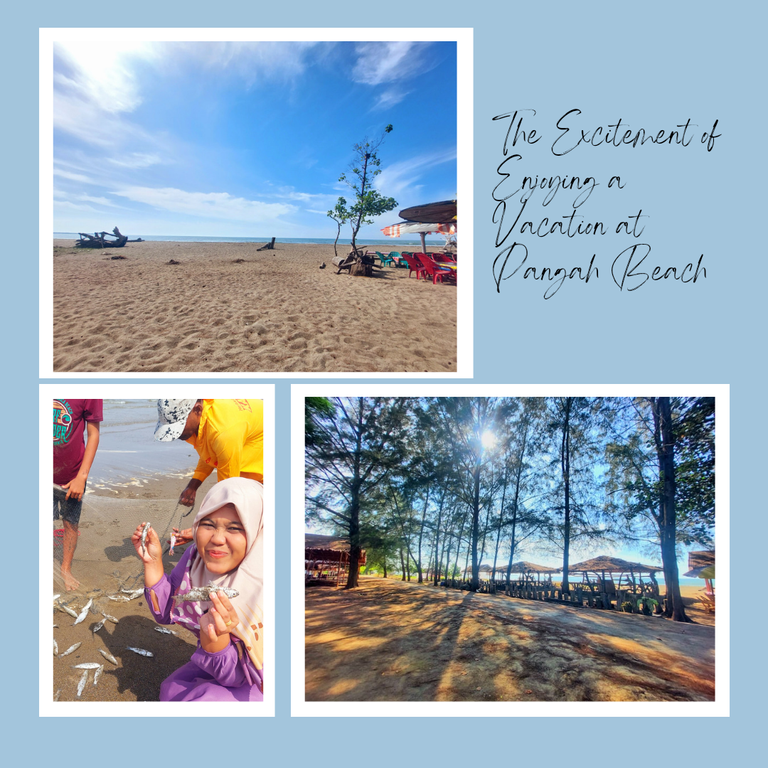 ---
---
Always started a beautiful journey with a plan that had been prepared beforehand. Then see how you can enjoy these precious moments.
---
---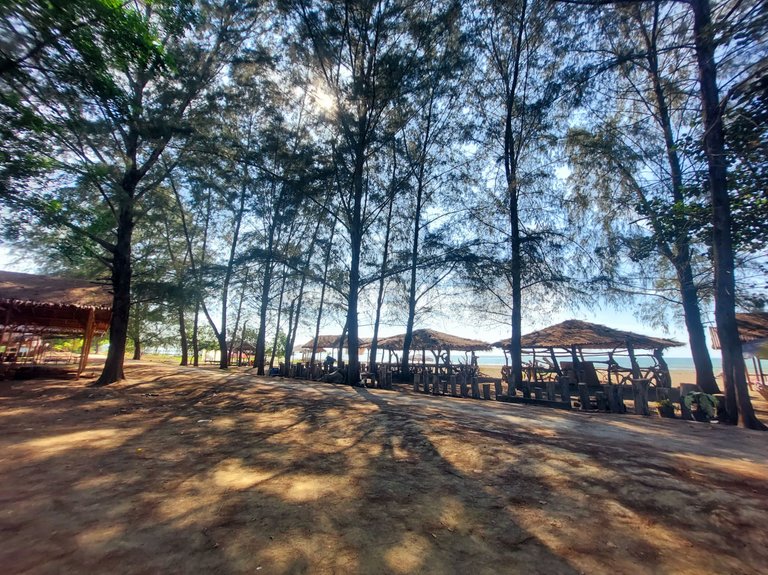 Some time ago I visited one of the tourist attractions which is quite popular in my area. Namely to one of the beaches which is not far from where I work. This beach is known as Pangah Beach, this beach is located in one of the villages, about 15 minutes from the provincial road in my city. To be precise, it is in the geurugok area of ​​Pangah Village, Bireun Regency.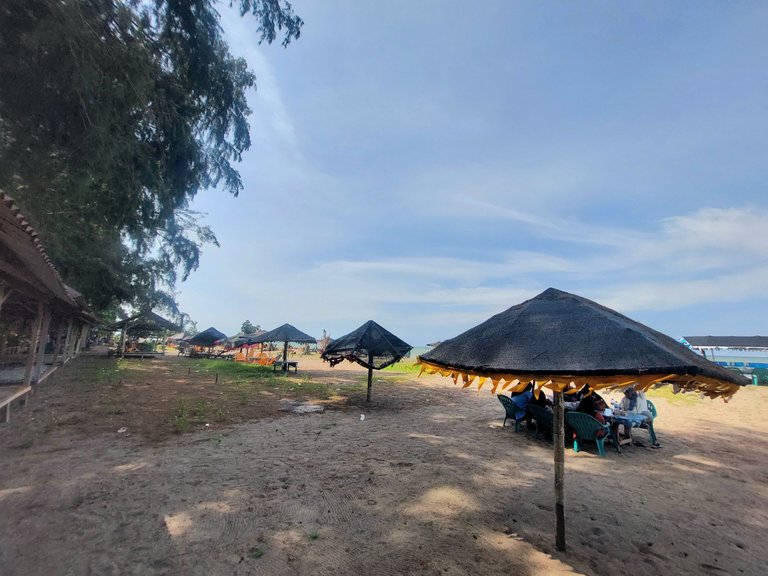 ---
---
Road access to this beach is quite good, and entrance tickets to this place are very affordable. The price is around IDR. 3000 for each motorbike. So what's interesting is that they only take entrance tickets on weekends, on weekdays there is no access to the entrance ticket fee. We can come for free, but there are no other fees here at all.
Well, this beach area is quite large, but here it has its own characteristics. Visitor hut with separate seller, visitor hut is located a few meters from the beach. Interestingly, it is surrounded by pine trees, which tower high so it is quite comfortable and cool when relaxing here.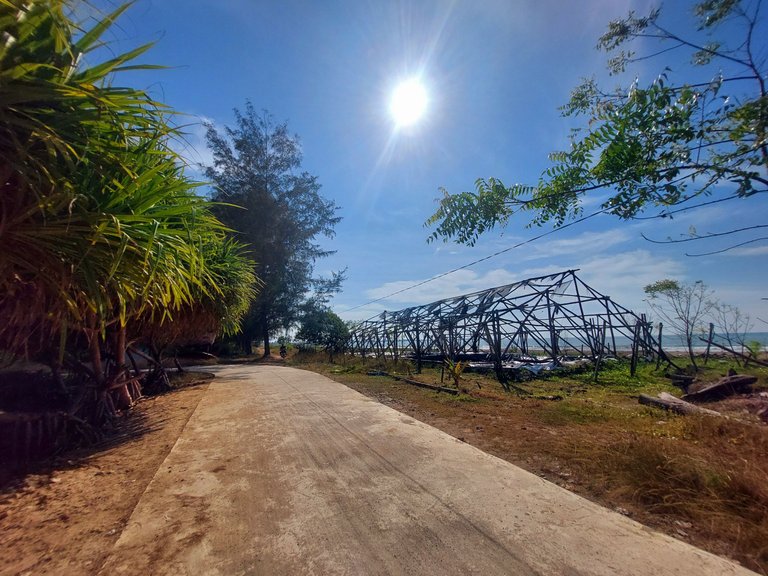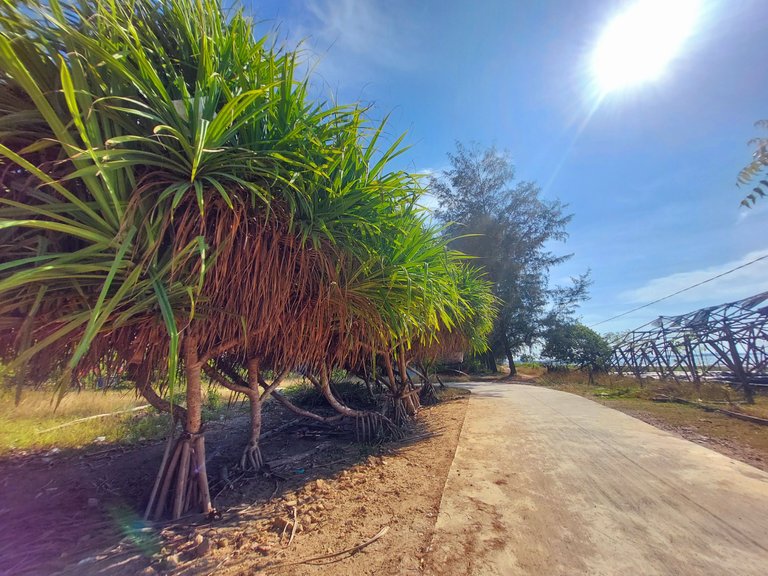 ---
Blue sky, blue sea with green plants, combine well in this area. The wild grass that grows on the brown sand becomes immediately beautiful, when above the beach there is a footpath made of concrete so that road access on this beach is quite comfortable.
---
---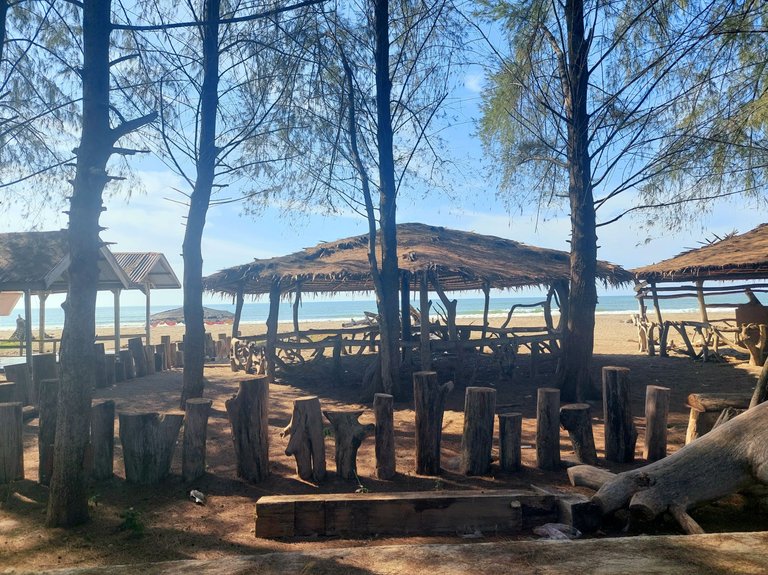 Entering the beach area there was something that caught my attention, 2 huts made of wood. I think they made it from coastal mangrove wood which is quite hard. These 2 cottages have a unique design with a combination of wood and thatched roofs. The aesthetics of this cottage building are directly based on beach sand.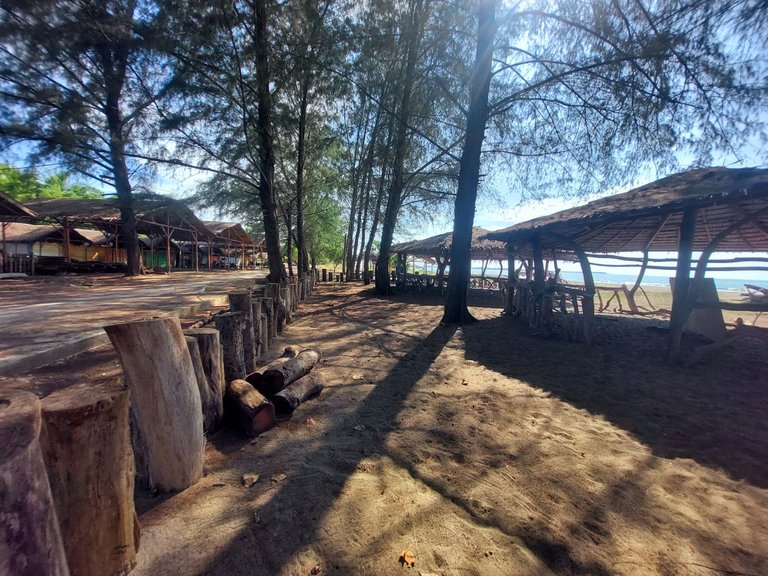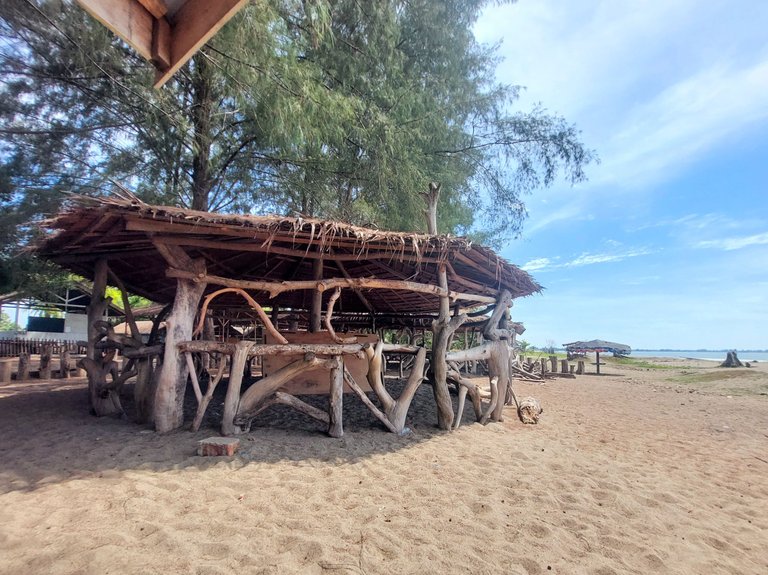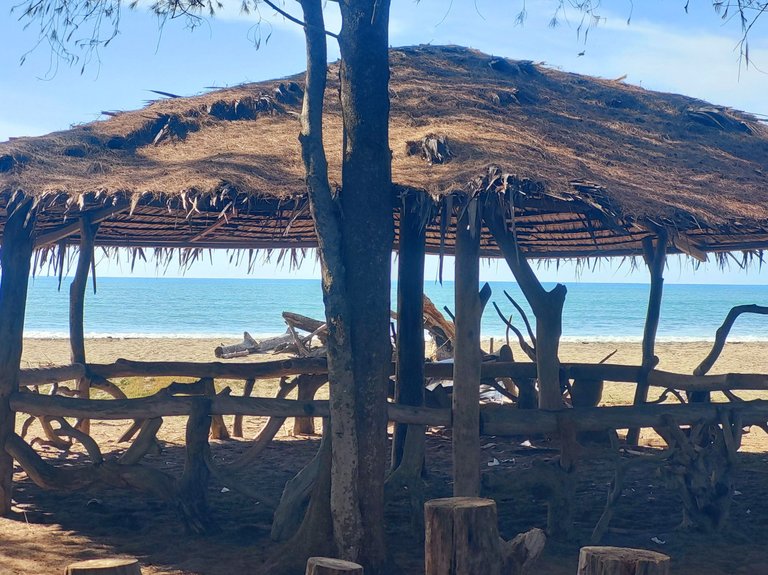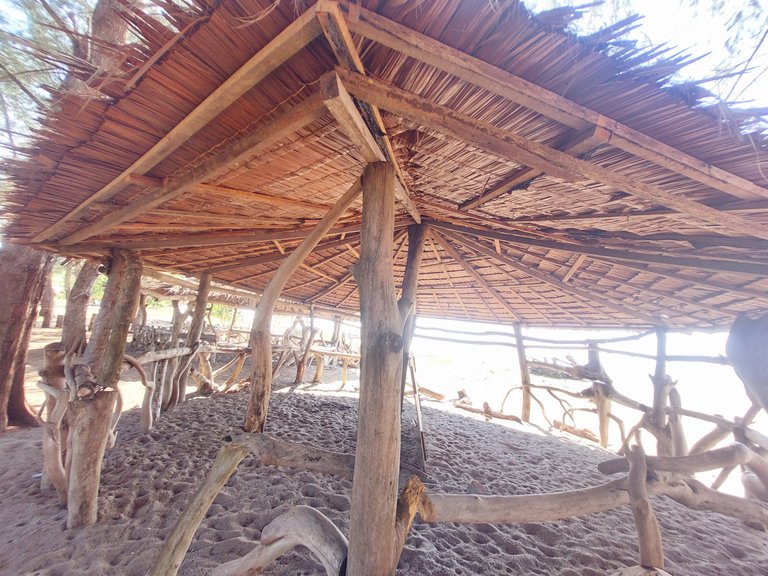 ---
I think this is used as a children's play area or something else that can be used by visitors. Just look near this hut, there are rows of wood that are very cool, neat but still really respect the natural feel here.
---
---
---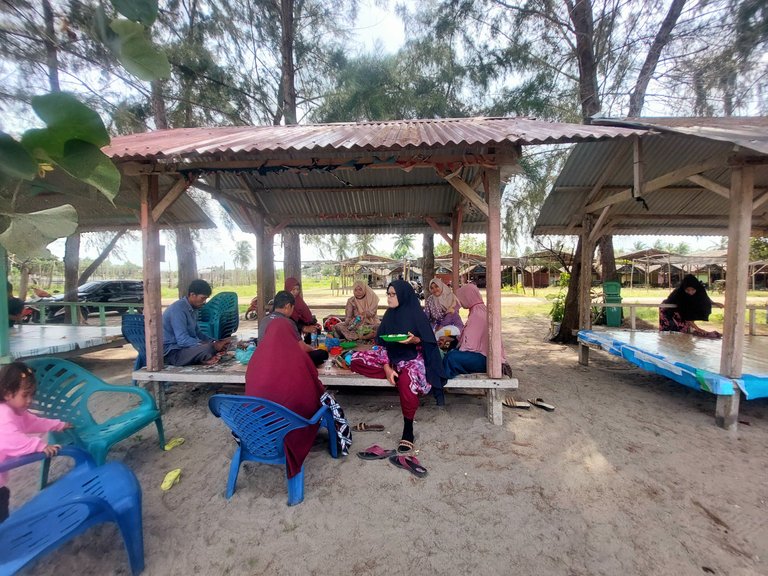 I didn't go alone, I and my other colleagues came here, we cooked several menus and took them to the sea. Well, we often do this, with the aim of enjoying the weekend and strengthening ties.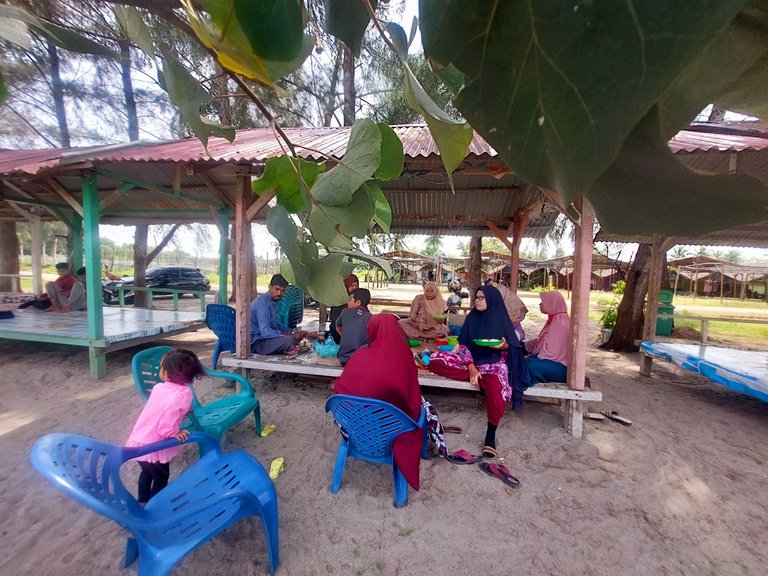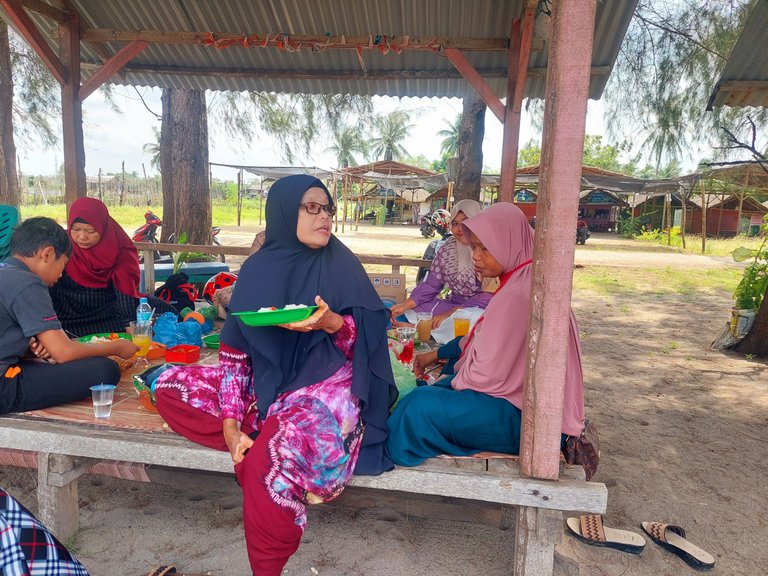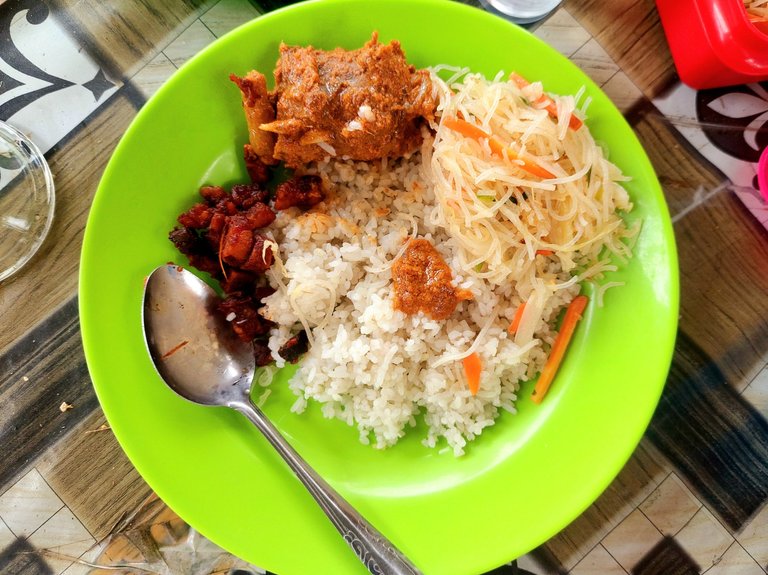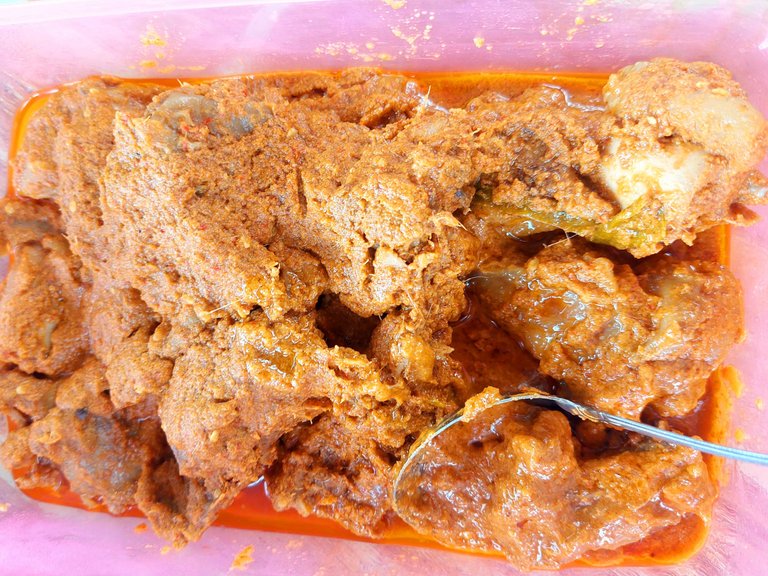 ---
After enjoying some delicious dishes, we also ordered some drinks here, cold drinks, young coconut and instant noodles. It was very enjoyable when we spent lunch together.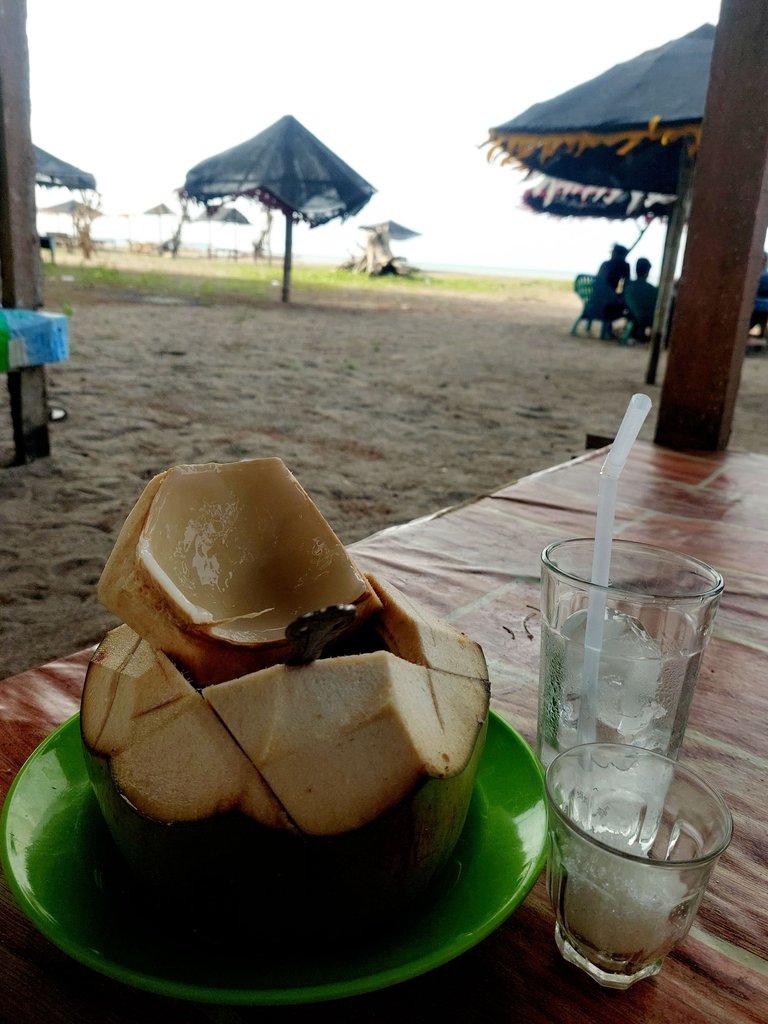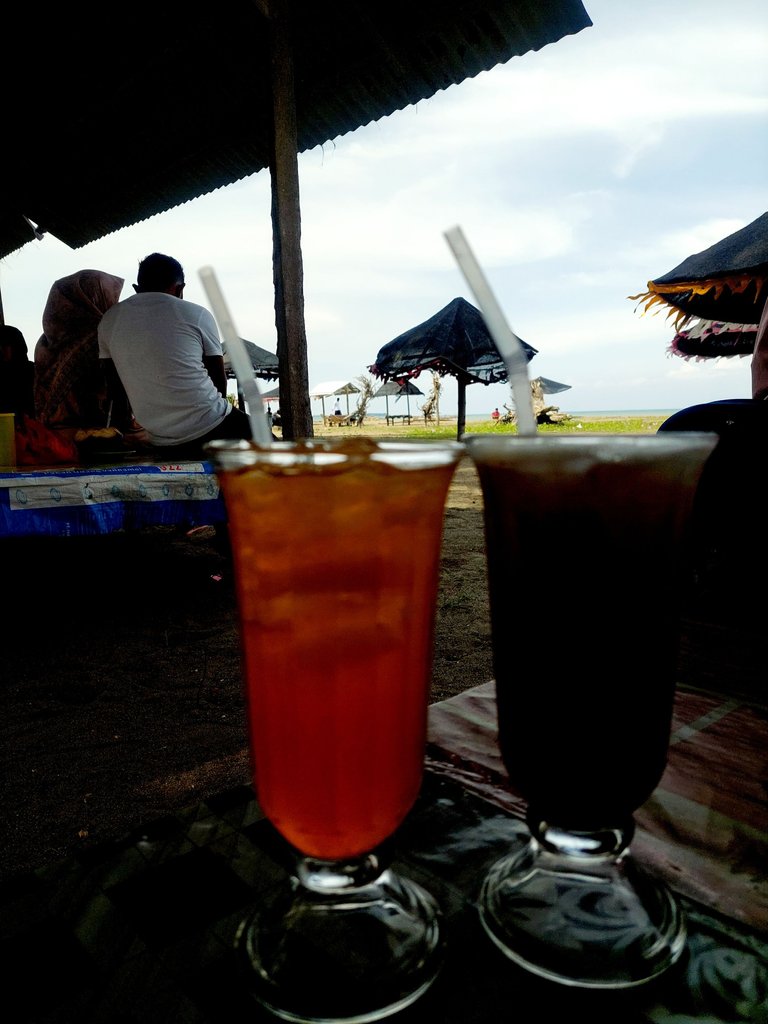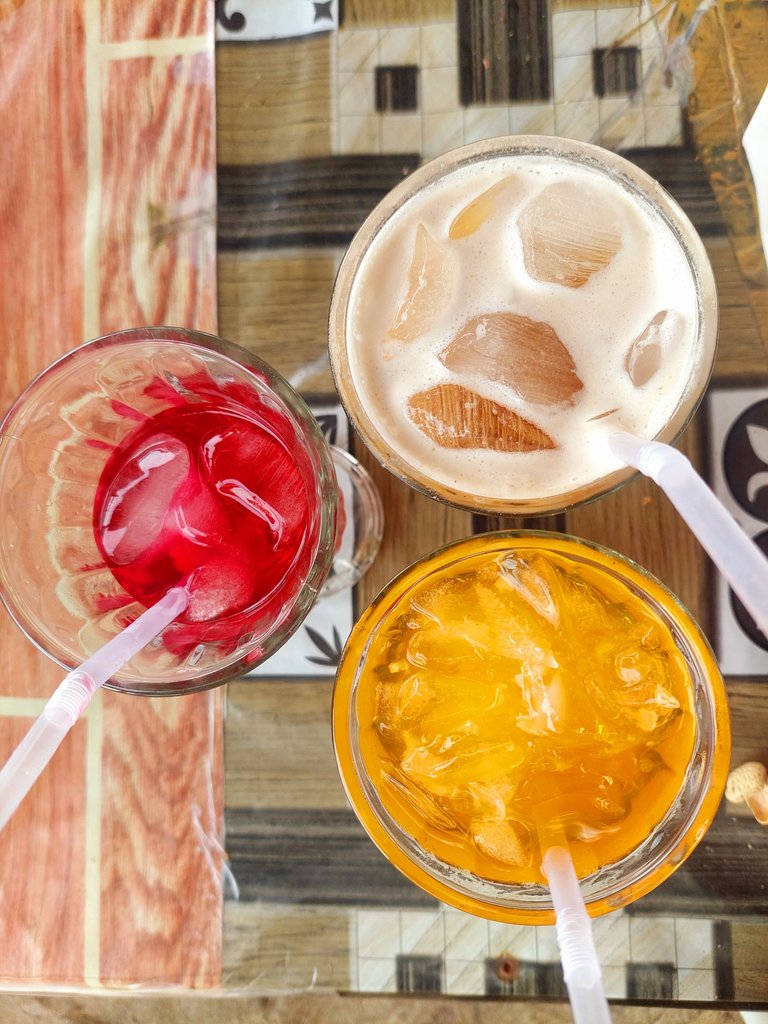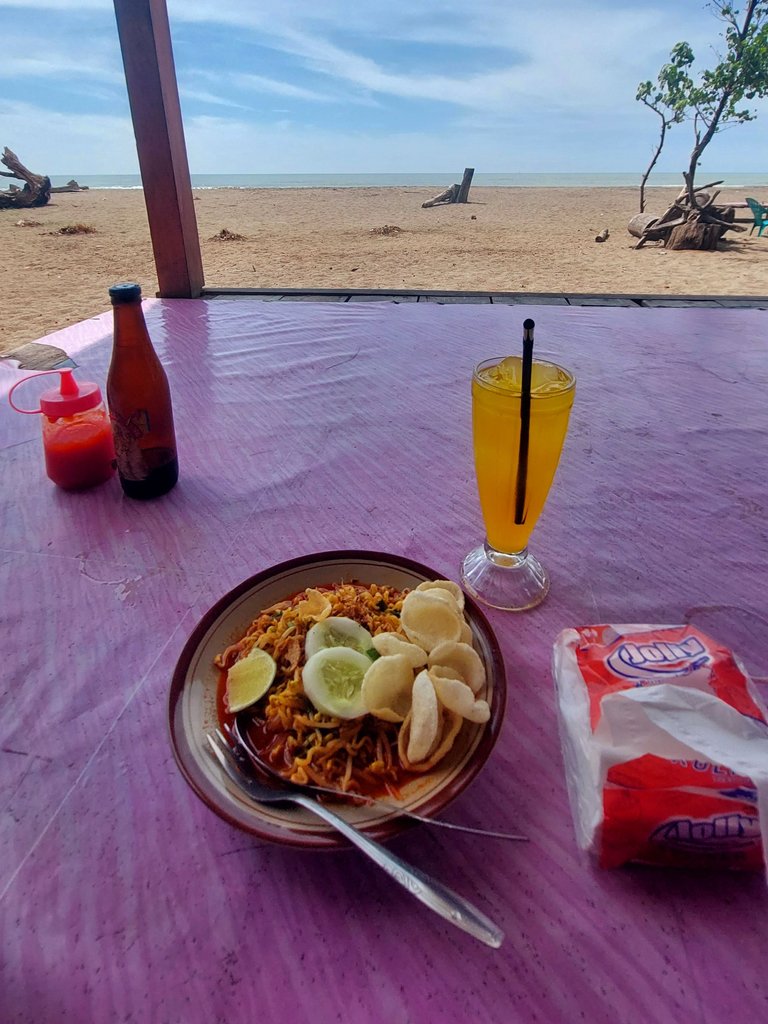 ---
---
---
Once your stomach is full, it's time to play on the beach while enjoying the beautiful sea view. One thing about the sea is the most calming thing in my opinion, the sea is often my calming place, when I'm sad and don't even know what to do.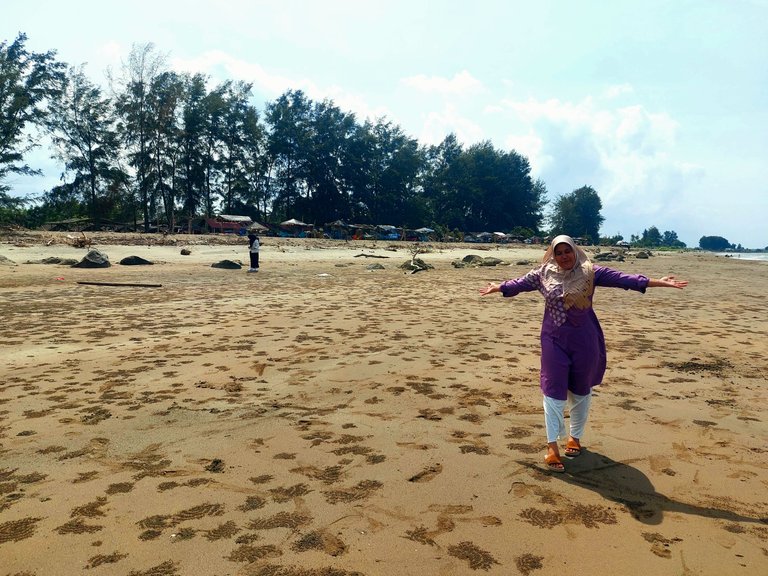 ---
In my opinion, the sea breeze is a good hope, when it penetrates my chest, it sounds strange but it becomes interesting when you can enjoy it yourself.
---
---
The sadness suddenly disappeared for a moment when I heard the sound of the waves, and the sound of the gentle wind was clear in my ears. Ah, that's very small change, that alone is interesting in my opinion. There was the most surprising thing when I came here before. I can come alone just to enjoy instant noodles on this beach. Haha very funny but that's what happened a few years ago.
---
---
After reminiscing about those moments, I will invite you to see some of the fun things I did when I came here.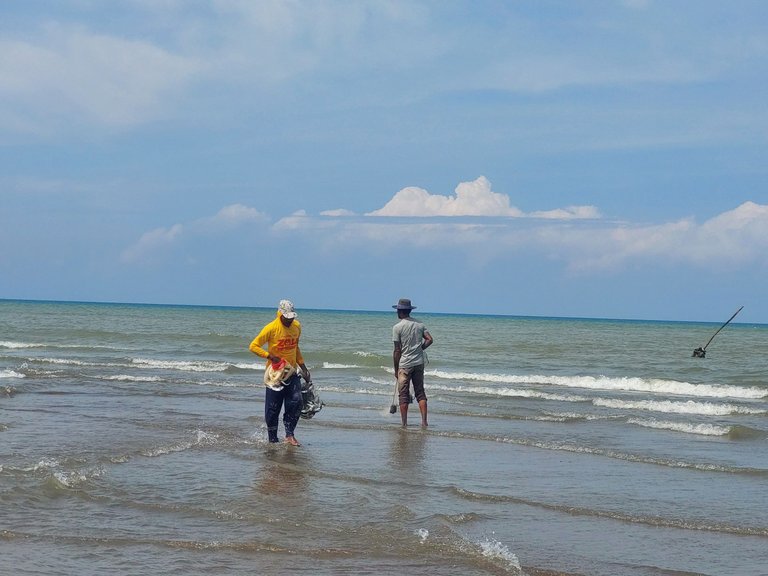 There are many fishermen who net fish, they get quite a lot of fish. With burning enthusiasm, we helped them choose the fish, ahhh it was so exciting. It was great to see the enthusiasm of the fishermen who caught the fish, they were very focused with full concentration in targeting the schools of fish that were playing on the beach.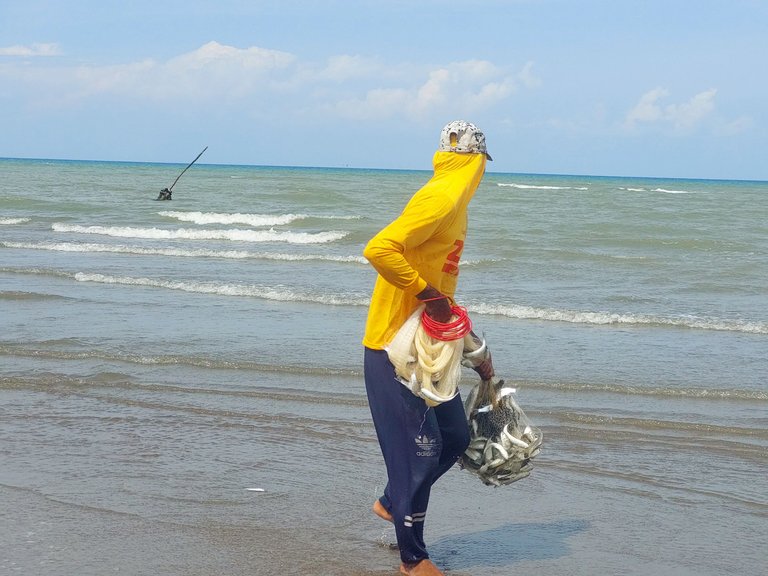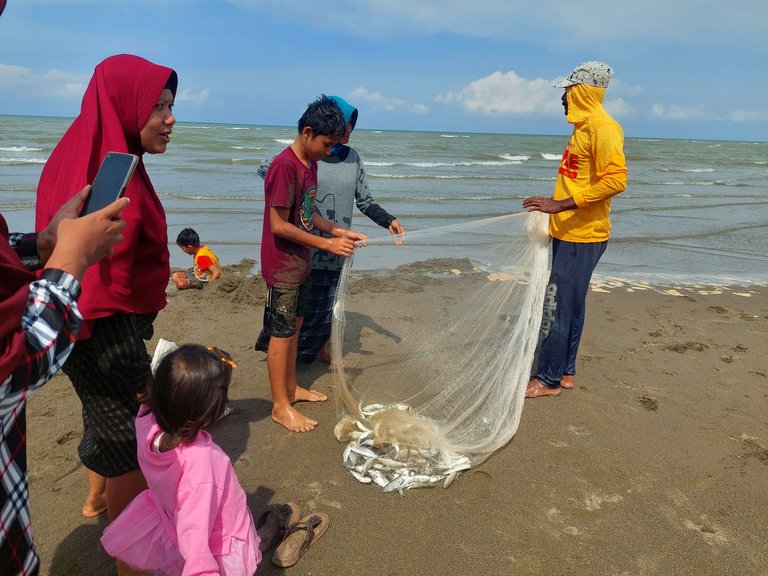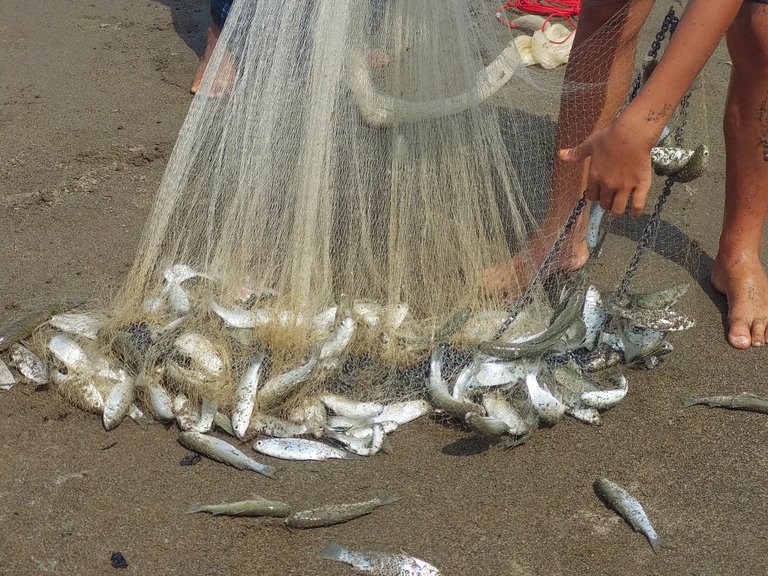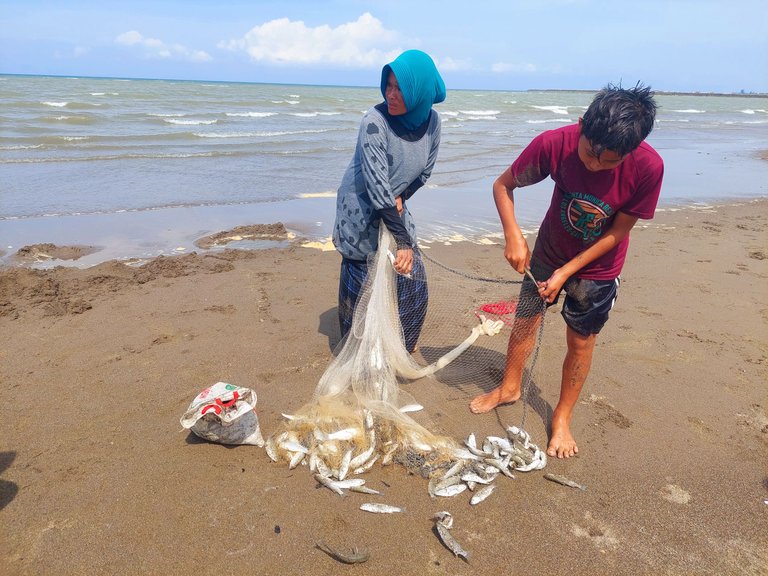 ---
They have an abundant harvest, they spend their weekends fishing in the sea with their family, isn't that amazing!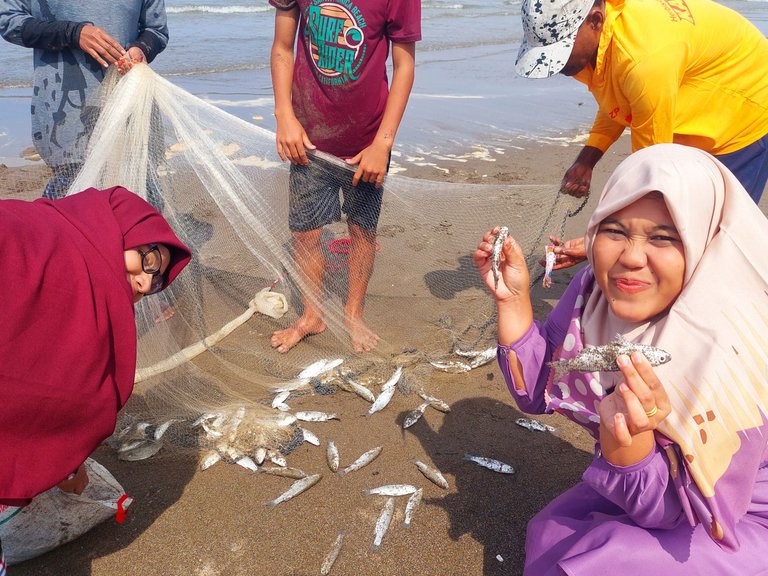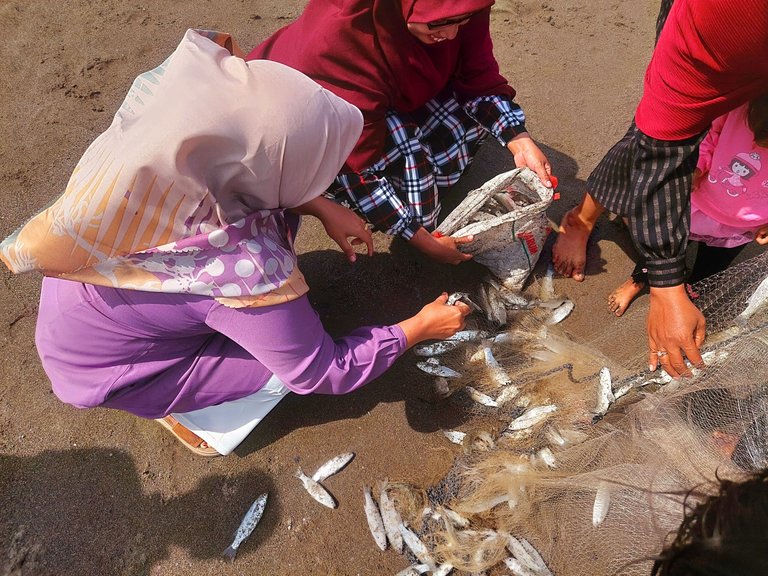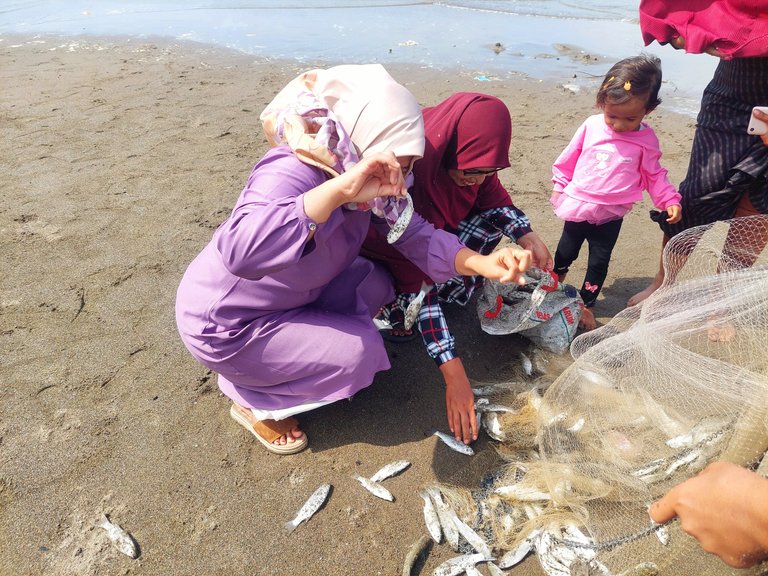 ---
---
---
We also invite children to play in the sand here, they bathe in the sea while playing. This is something that children really like, but one thing remains their control under our supervision.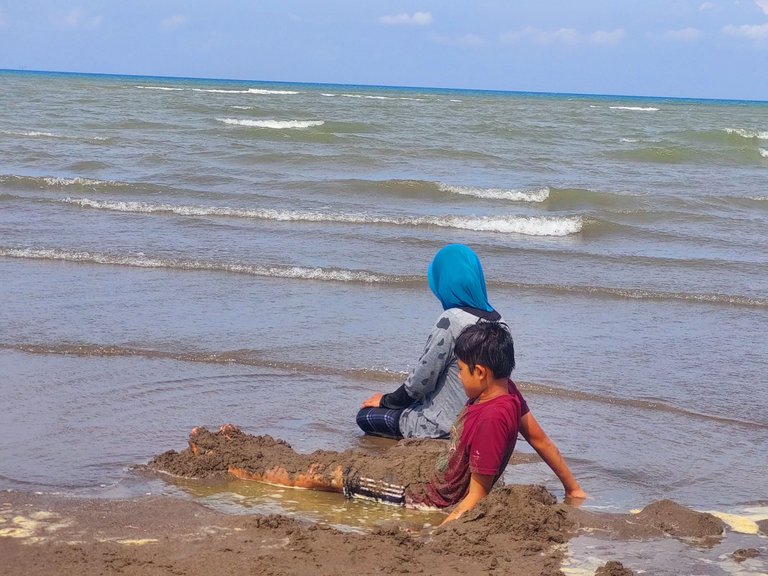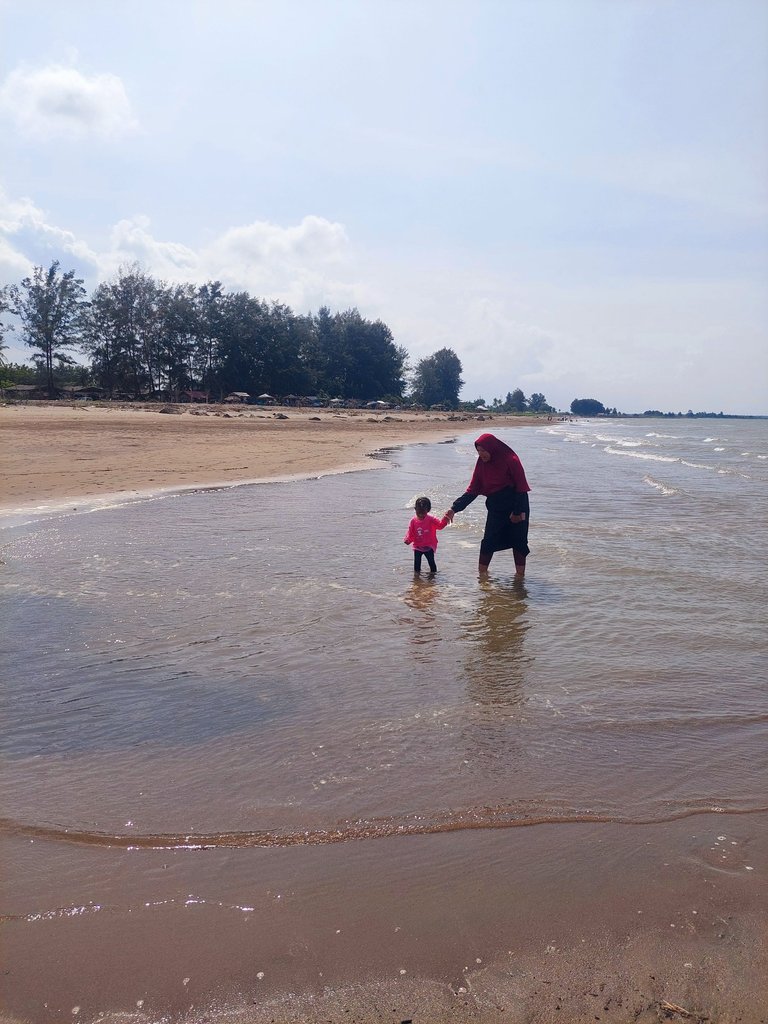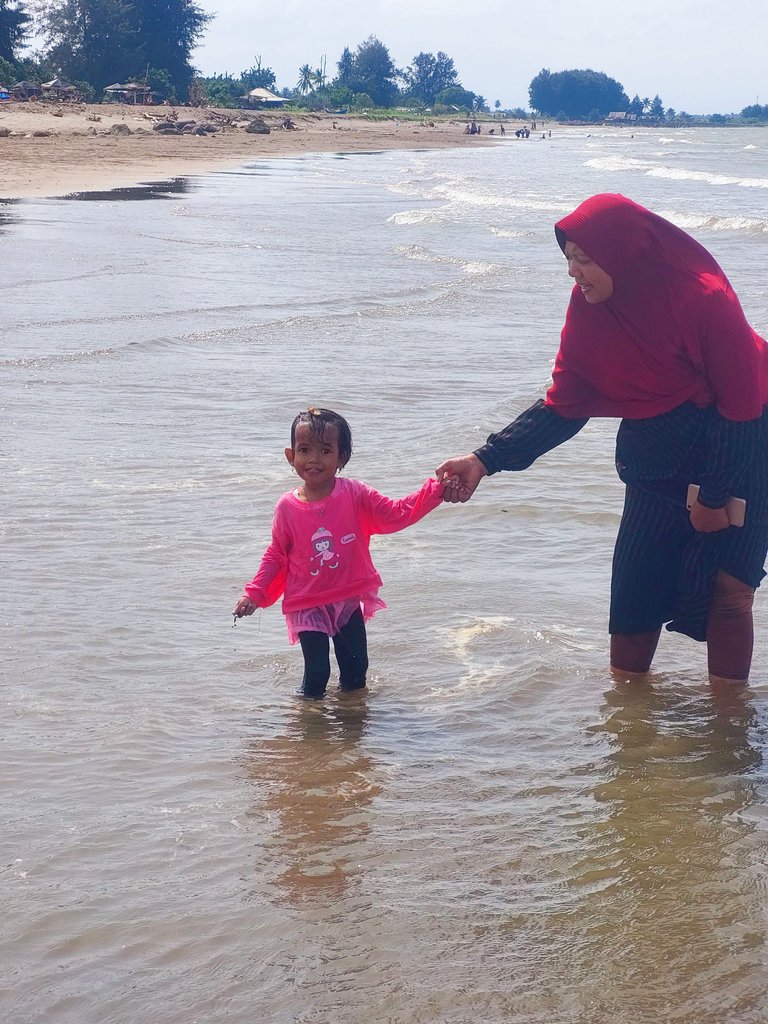 ---
This is my short trip, to Pangah Beach, a simple tourist spot but comfortable enough to gather with family. So for those of you who are in Aceh or want to visit Aceh, don't forget to visit here. Well, Aceh is a paradise for beach tourism, which varies in each region but is enough to make you comfortable here.
---
---
---
---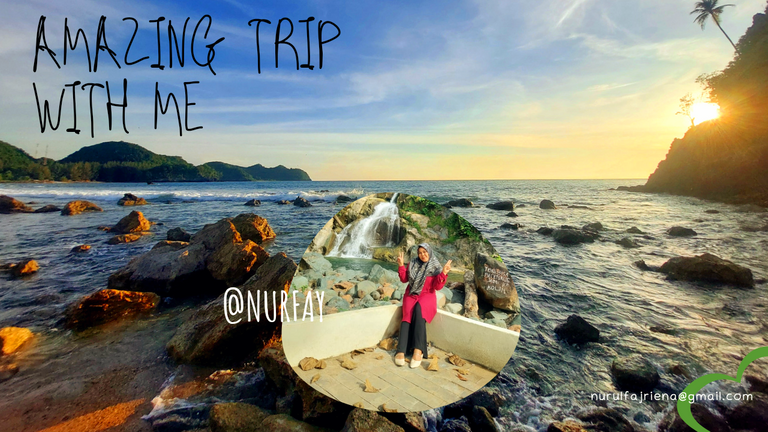 ---
Hi Readers and Hivers, Thank you for reading and visiting my posts which are 100% copyrighted by myself, my own content, writings and photos, taken with the Samsung Galaxy A72 Smartphone.
---
---
---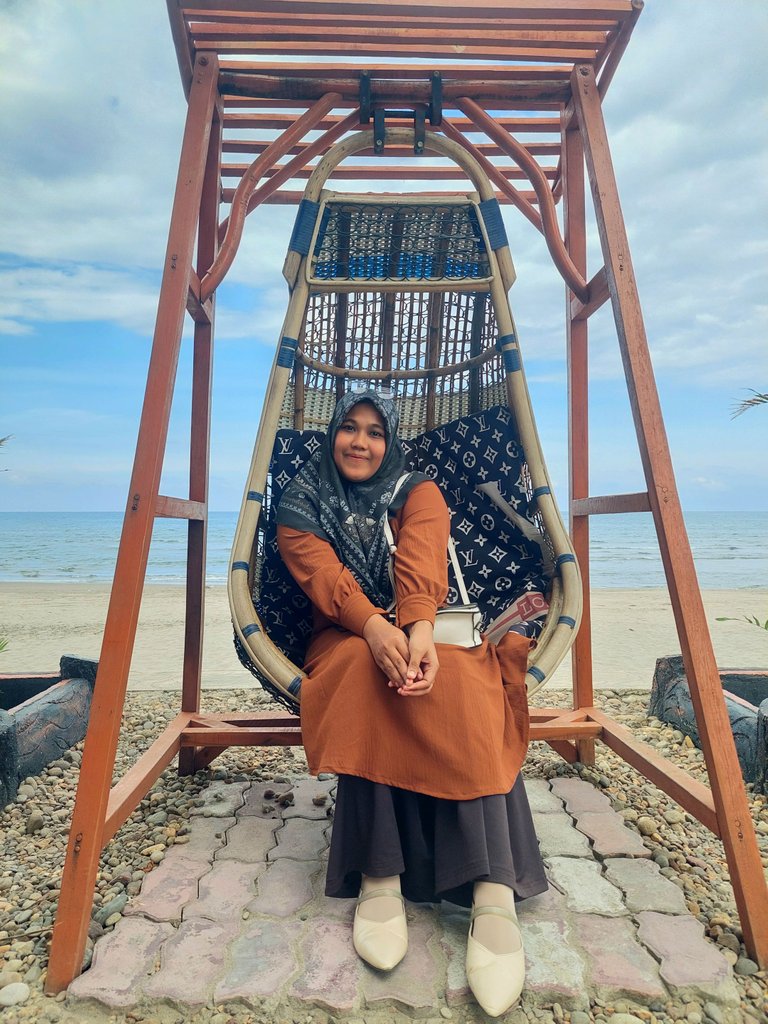 About The Author
A woman, firm and stubborn who is called "Nurul", born in July 1993, comes from Indonesia, Aceh province. My daily activity is work.
Besides working, I have several hobbies, namely reading, writing, cooking, gardening, making crafts, and traveling. From this hobby of mine, I will develop some inspiring content for all of you. I am also very happy to discuss positive new things with all of you.