Have you ever gone to a crappy place knowing it's crappy, but then got a little easter egg surprise in the end? Let me take you to one in Central London, UK.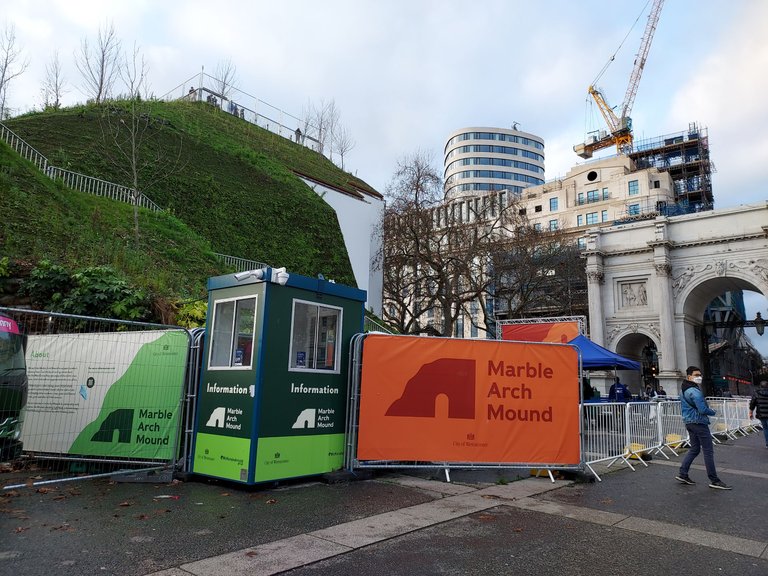 Earlier last year, some guy/girl from the Westminster City Council in London must have got their wires crossed and had a stupid light bulb moment. How about we erect a fake mountain in the central of London, market it as the newest tourist attraction and charge visitors £4.50 to climb up it? What a brilliant idea to scrounge some money off people during Covid. And thus they began to build the mountain. This is what it looked like in June 2021.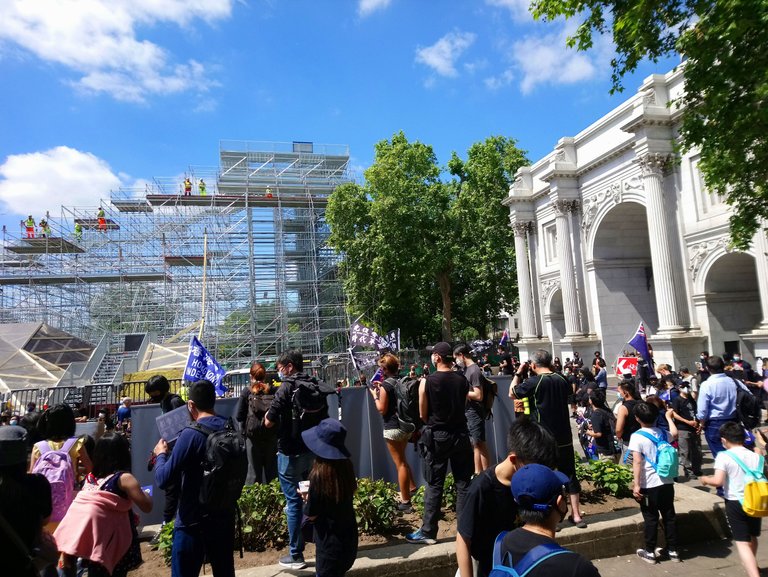 Fast forward a month later, the Marble Arch Mound was completed.(Marble Arch being the beautiful arch on the right.) Yup this is a 22 meter high fake hill in the center of London, and it's not even as high as some of the surrounding buildings. The cost to build and manage this originally cost £2m, and it finally ballooned 3 times to £6m!!!! The reviews were so bad that many said it was the worst tourist attraction in London. What do you think?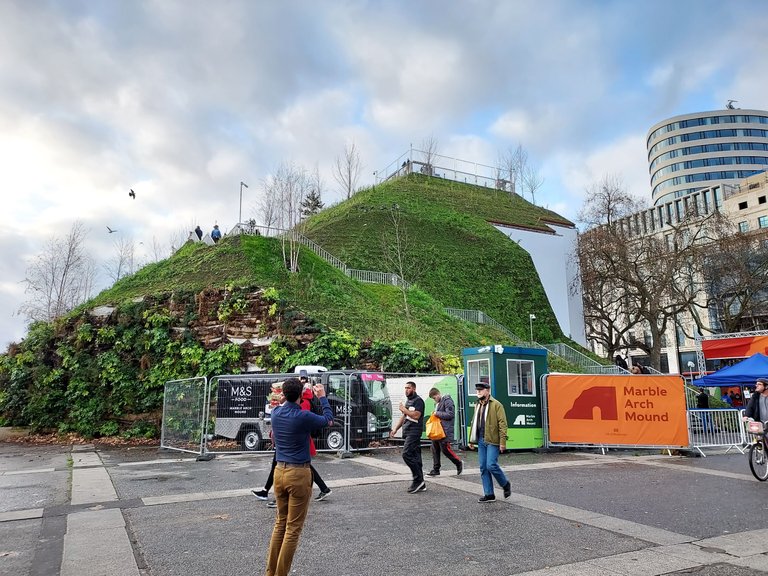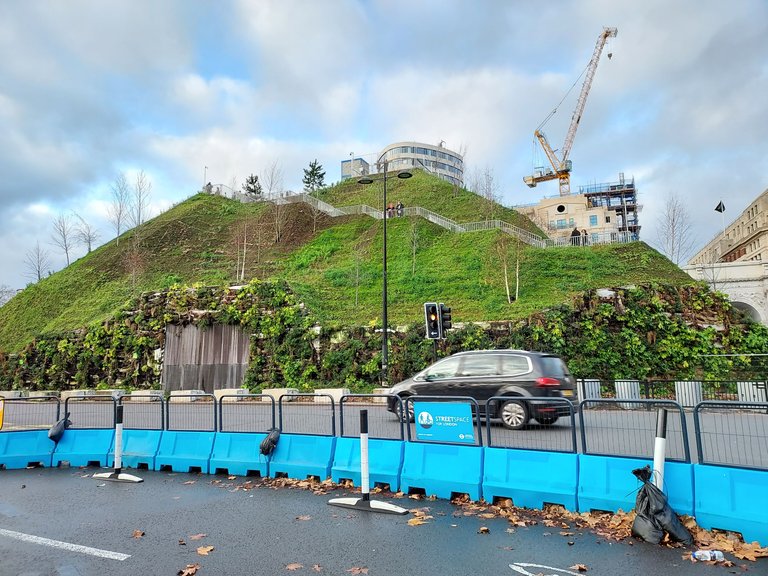 Now you must be thinking I'm crazy to pay £4.50 to go up this pile of crap, I mean would you? Of course I didn't pay £4.50, I wouldn't even pay a penny to be honest. After the Marble Arch Mount opened, there were so many awful reviews about it, the council immediately canned the entrance fee and made it free for everyone. Thank goodness someone still has a bit of common sense. Since I had nothing better to do a couple of days ago, I figured I'd pop over to see the infamous white elephant.
---
Climbing up the 130 steps to the top was ok, not too strenuous and nothing to shout home about. The viewing platform wasn't too large, don't forget this is a fake mountain and it wasn't exactly overloaded with visitors. I could easily walk around and get a pretty good view of what was on offer.... you wanna see?
This is the posh side of London, the left hand side is Mayfair, and the right hand side is the famous Hyde Park. You can also see a big ferris wheel in Hyde Park, that's part of the Winter Winderland another tourist attraction held every Christmas, same say that's a bit meh as well!!!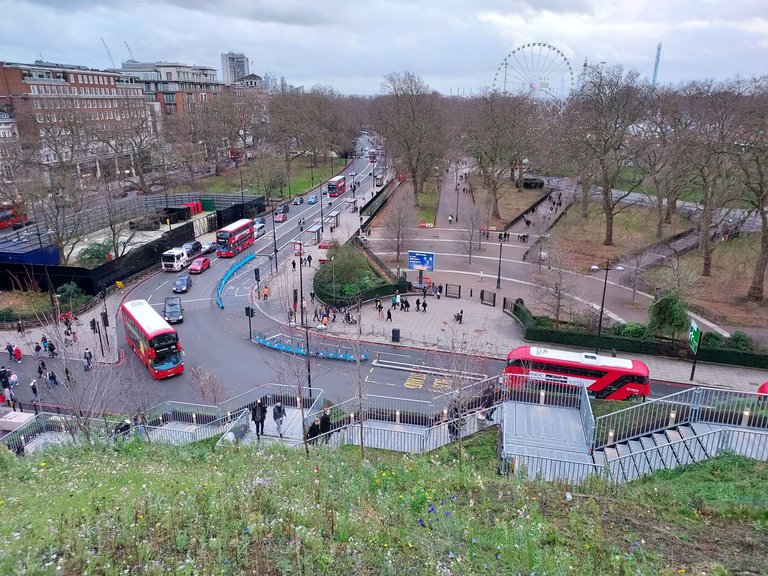 This is Oxford Street, the famous shopping street in London. This end of Oxford Street isn't as busy but once you go pass that red building on the right hand side is where everything happens.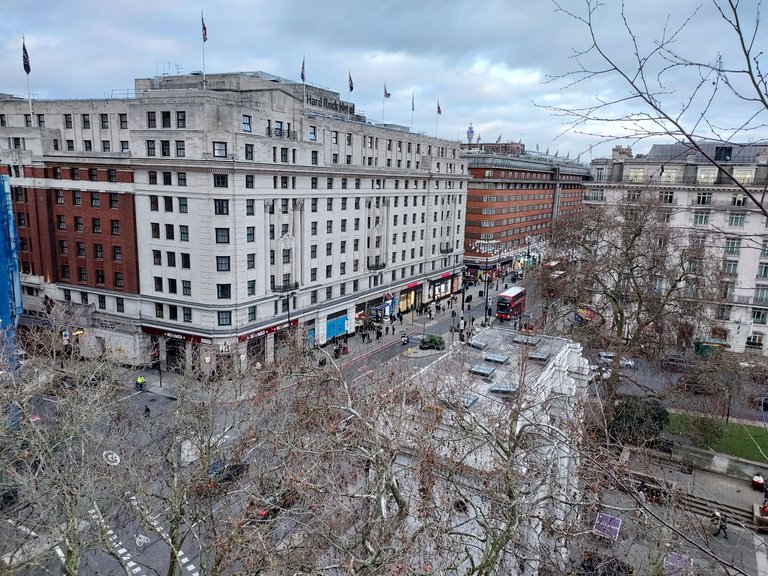 The road on the right is Edgware Road and dates back to the Roman times. It's famous for being a very long 10 miles almost straight stretch of road that leads up to north of London. This initial stretch of Edgware Road from Marble Arch is famous for the concentration of middle east restaurants thus is sometimes known as Little Cariro or Little Beirut.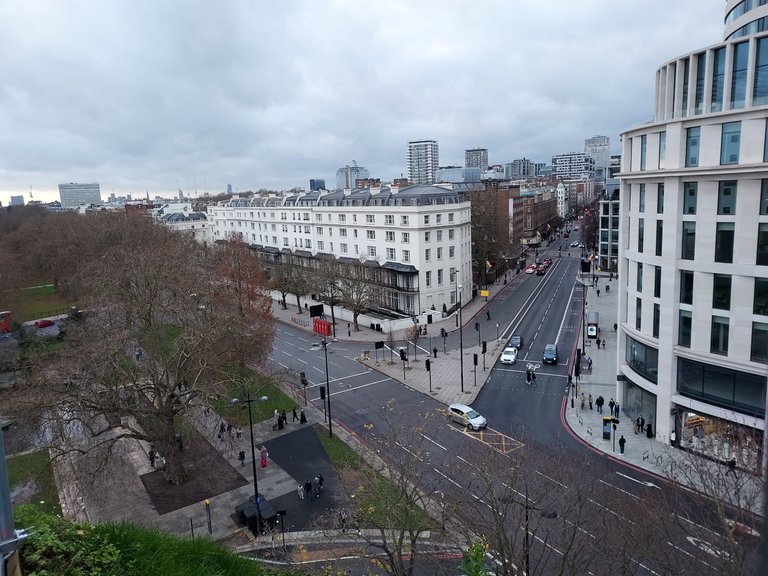 And that's it. Ladies and Gentlemen, this is the end of your tour of the infamous Marble Arch Mount in London. What did you think? Bit of disappointment? Or a lot of disappointment? To be honest, I had no expectation at all so I guess I wasn't too disappointed. I'm glad I can be of public service so you guys don't have to waste your time coming here. Time to leave now. Walking back down was quite interesting looking at the structure.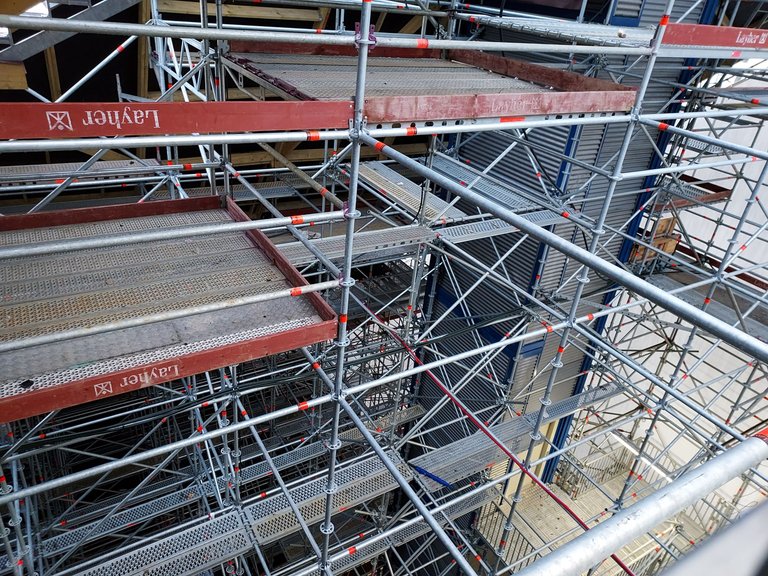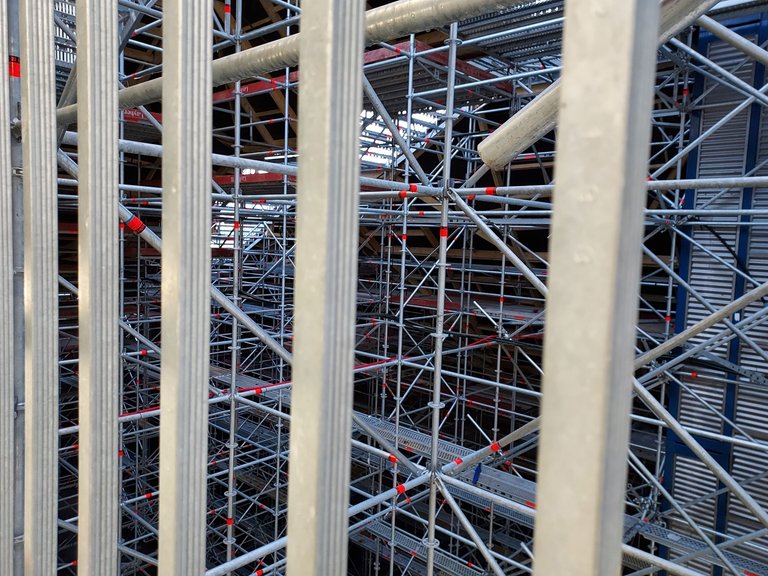 ---
Easter Egg
You remember I said this is a crappy place but there was an easter egg at the end? As I was leaving, I had to walk through some black heavy curtains to the exit. Or so I thought. As I walk past the curtains, I entered a pitch dark room and there were two light of balls ahead of me. It took me a while to adjust to the dark, and to figure out what I was looking at. It turns out this is a light exhibition called Lightfield.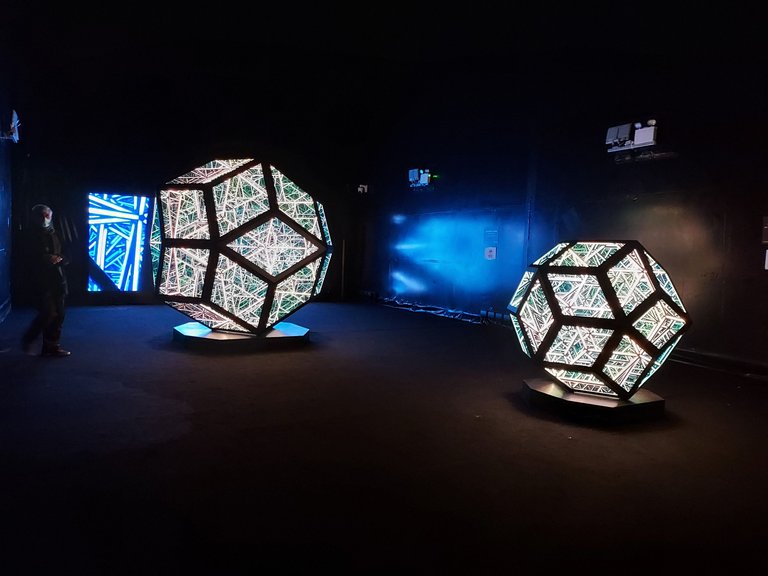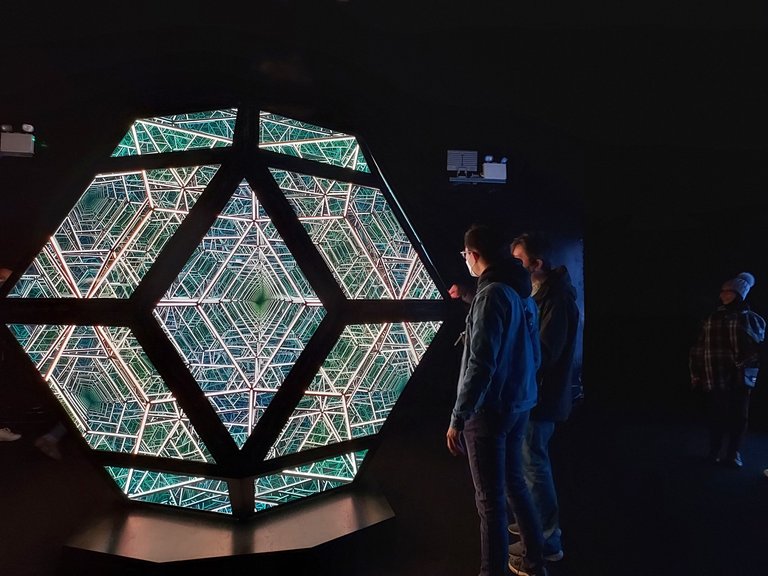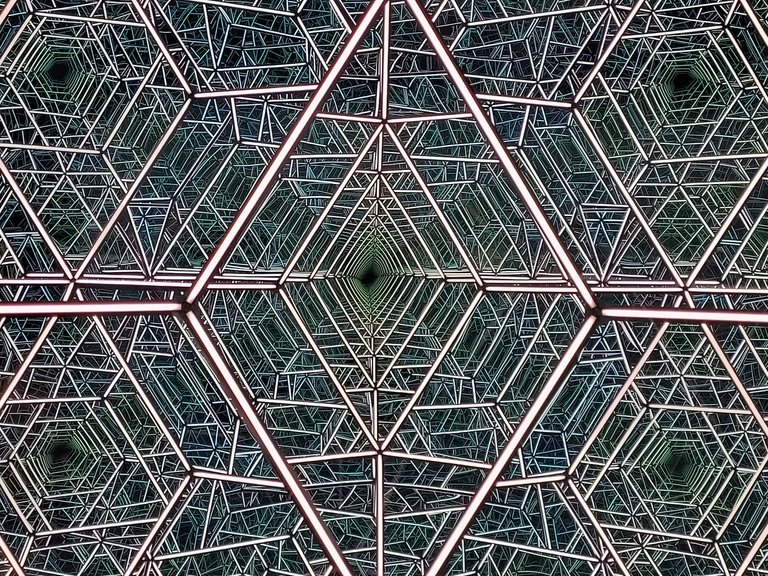 I half stumbled into the next room as it was pitch dark and I couldn't really see where I was going. There were 12 cubes here and I think they were composed of mirrors and light which slowly moved and changed colours. It was absolutely mesmerising to watch and I spent ages walking around each cube, starring at each one in turn. I couldn't work out if each one was different, the formations kept on changing, just like magic as if it was about to suck me into the cube.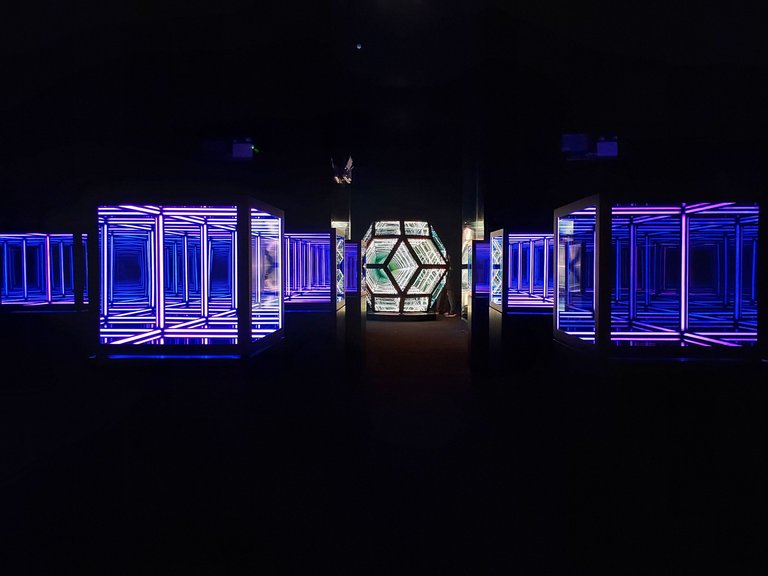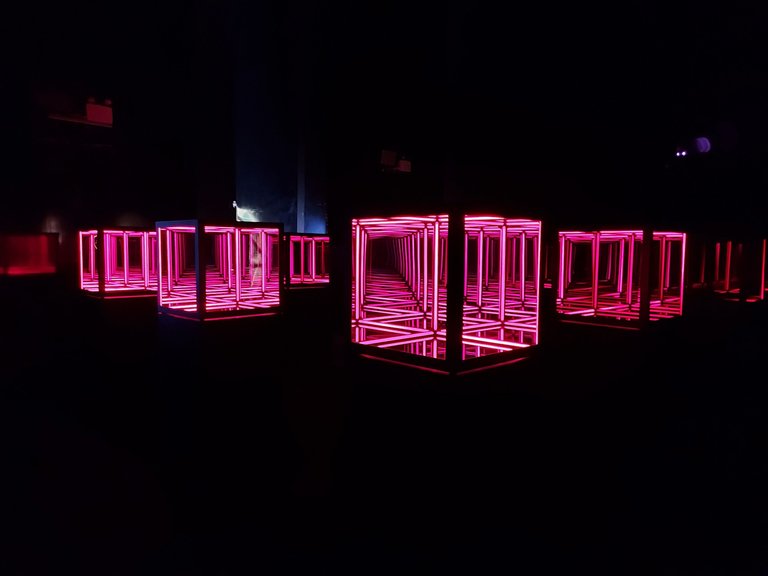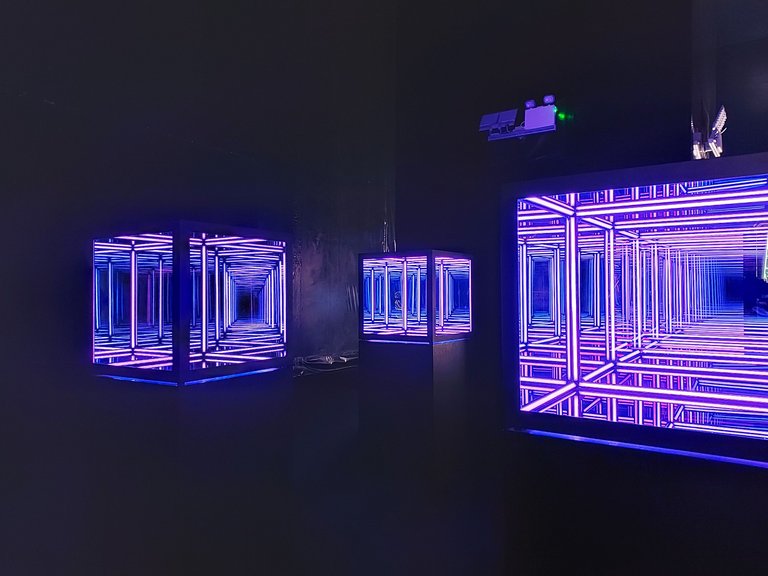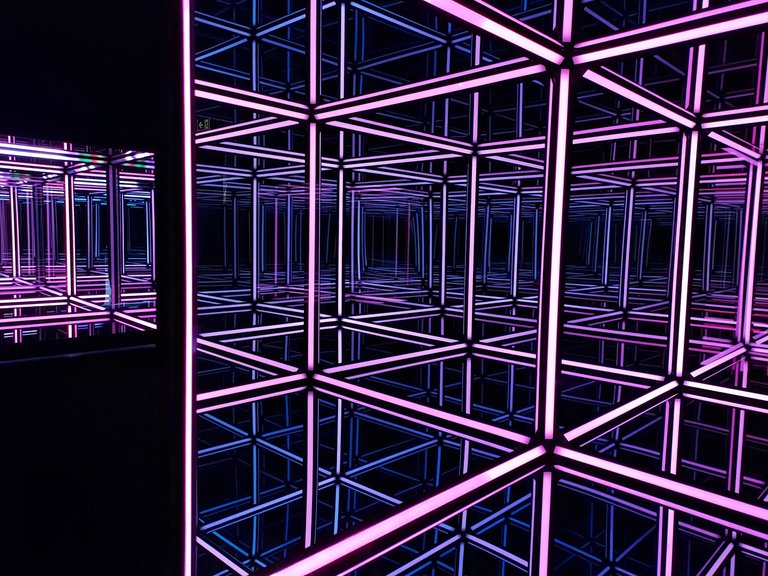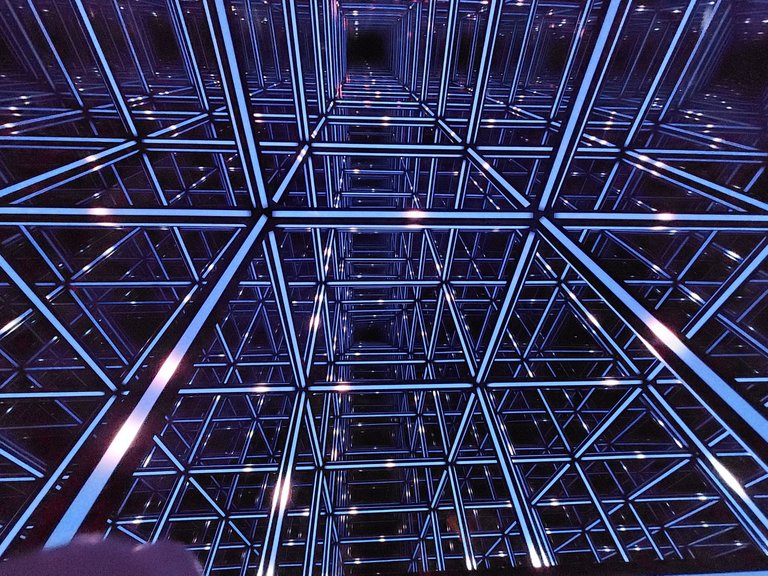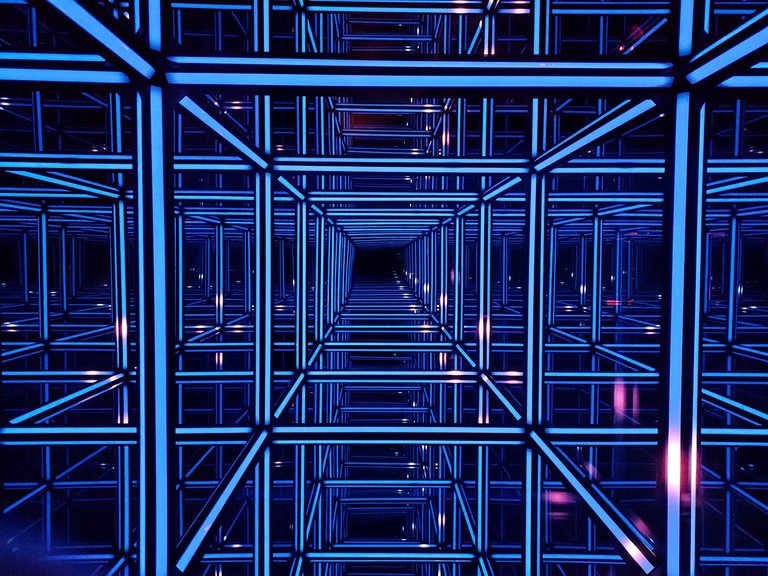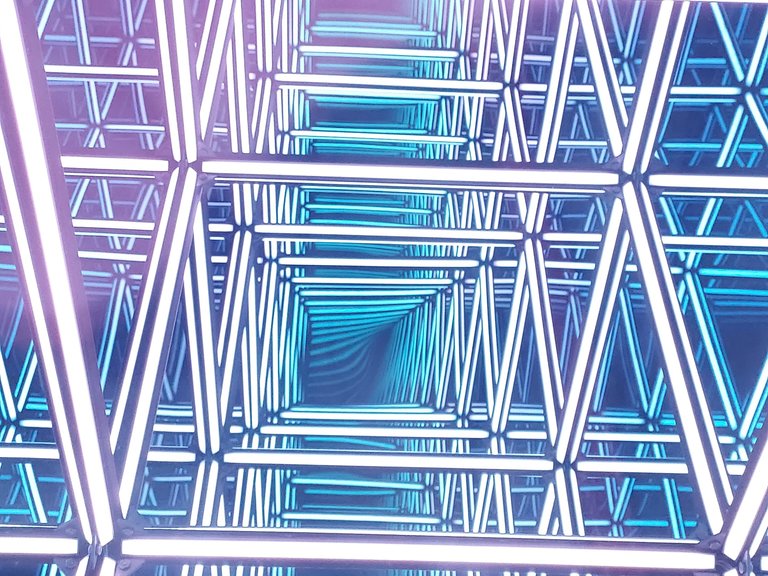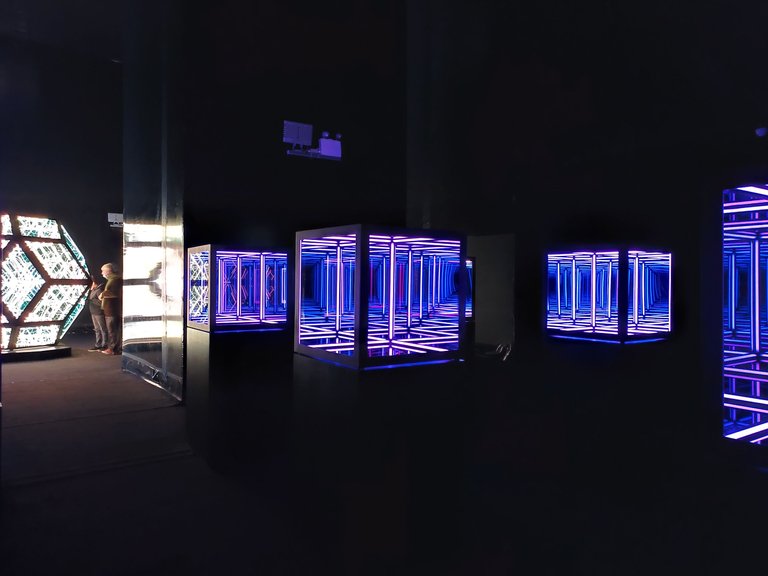 And here's a short video clip of the artwork, isn't this an absolute easter egg? I hope you enjoyed it as much as I did.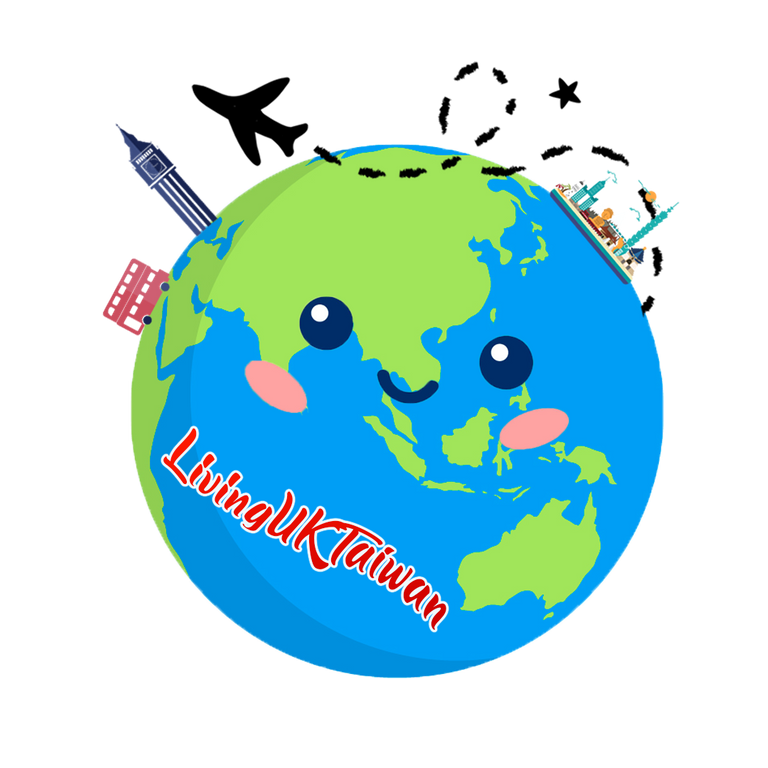 You can checkout all my travel post on the Pinmapple here or click on Mr Pinmapple below