I wonder if any Dutch see this heading cringe as they read the title and quickly skip over this post. I know I definitely cringe when I read a title like "I went on the London Eye in UK". Because only tourists go there to be ripped off, and there's really nothing to see on the London Eye. So if you're Dutch and am still reading this, thank you so much for bearing with me... or continue to read on and have a good laugh at a silly tourist 😄
But seriously, you cannot blame someone who has no windmills in their country to not be mesmerized by this sort of view.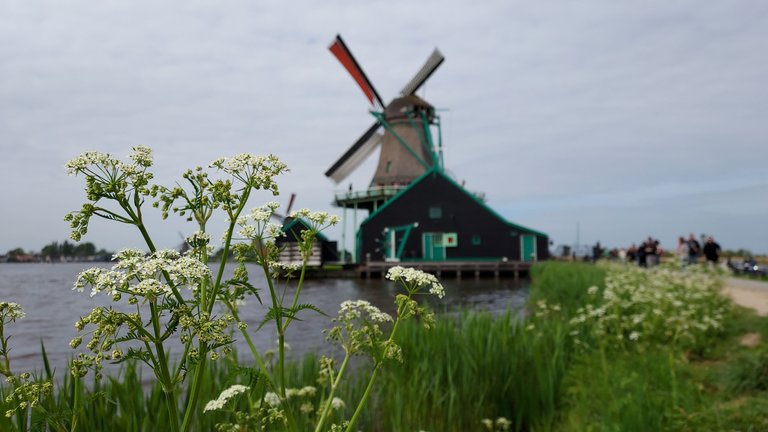 Zaanse Schans
Zaanse Schans is located about 20km north of Amsterdam and is easy to get to by public transport. I caught the train and then walked 15 minutes crossing the River Zaan.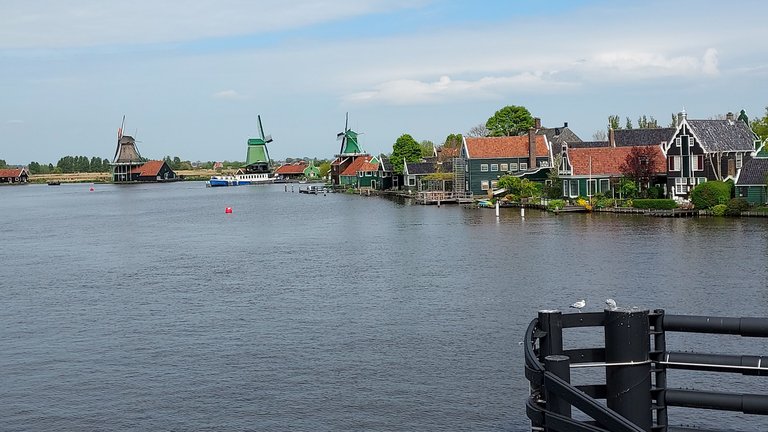 Back in the 17th century there were over 600 windmills in this area. Today there are only 8 left, and these were moved to this particular location in the 60's creating an open air museum. The windmills are dotted along the River Zaan, and along with the many pretty historical houses, offer a very unique experience for visitors.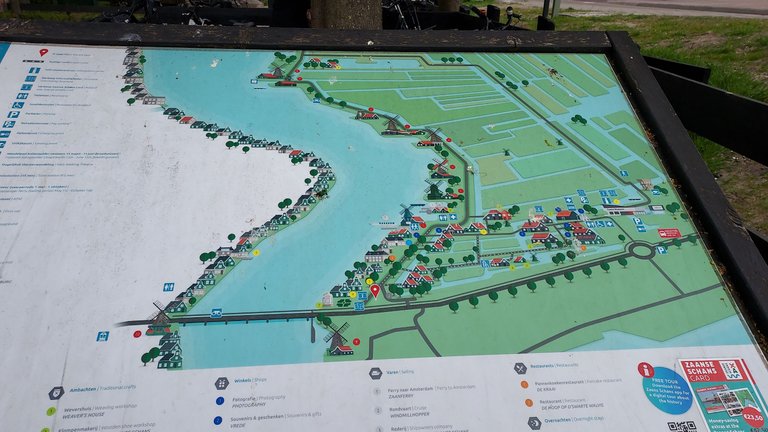 Although this is a popular tourist area, some people actually live in these houses. Personally, I'm not sure if I would like this. I wouldn't mind staying here for a holiday, the novelty would be fun. But as a permanent home, it must be pretty annoying to have strangers peeping into your back garden all the time. And I'm sure there will be some badly behaved tourists who just don't care about trespassing into people's private property.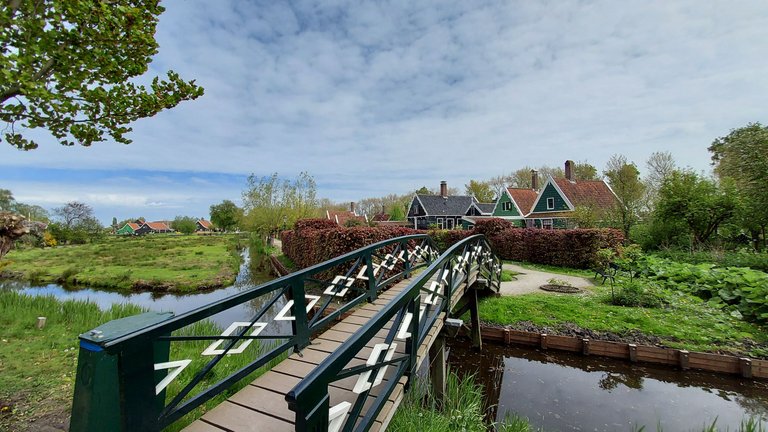 I came here on a weekday, it wasn't very busy and was able to wander around without anybody photobombing my shots. The area was very idyllic, little canals (or streams?) and a few bridges criss crossed the area nearby the entrance. It was a very welcoming sight.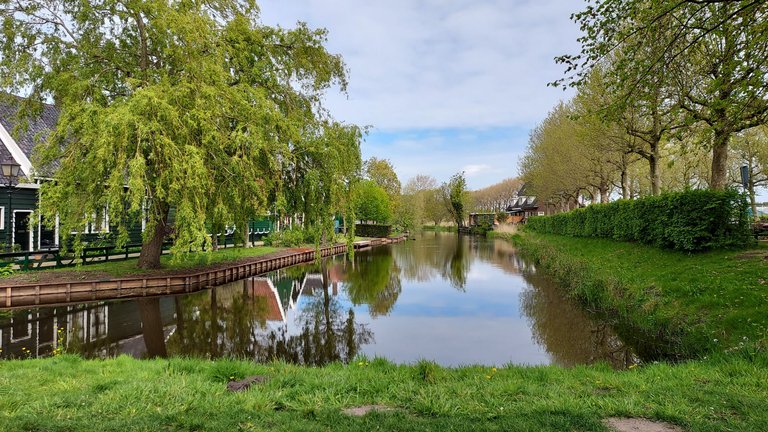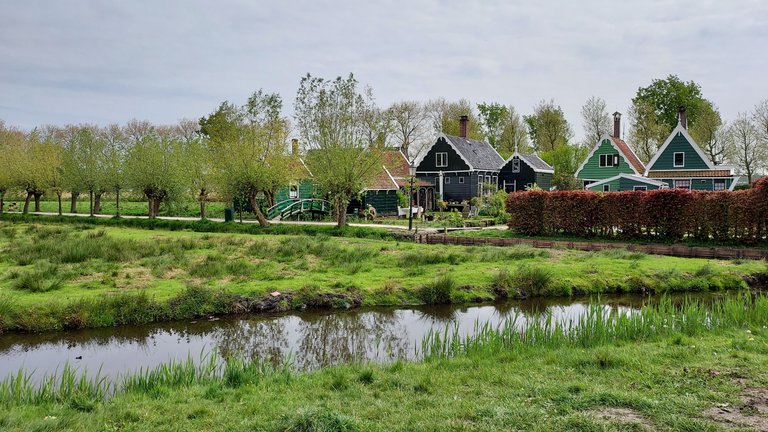 ---
Windmills
The highlight of Zaanse Schans was of course the windmills. It was lovely to stroll along the banks and see the windmills at such a close distance. Each of them were different, in size, appearance and usage. You can find out more about each of them here if you're interested. A couple of them were open to visitors and one looked like somebody lived there! I didn't go inside a windmill as it was a bit too crowded for my liking, and more importantly, I wanted to see windmills, not see from inside a windmill if you know what I mean.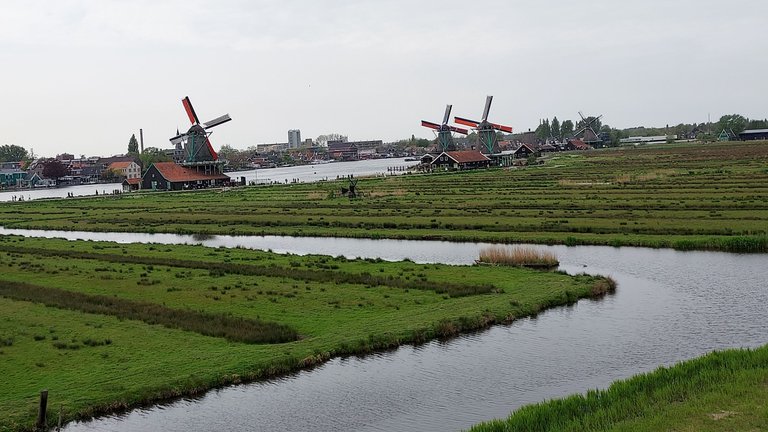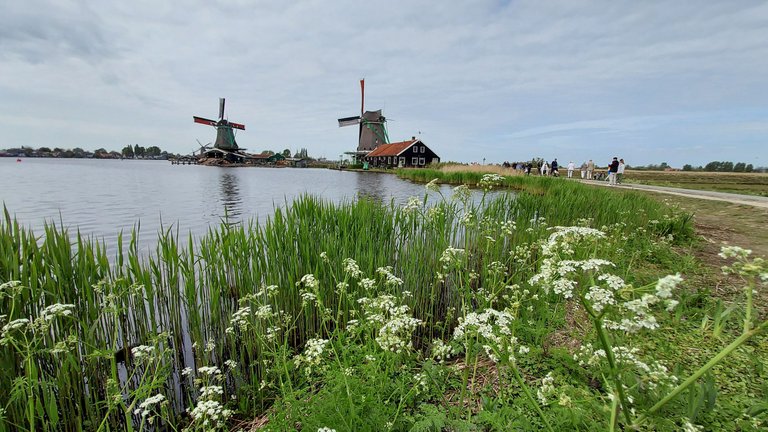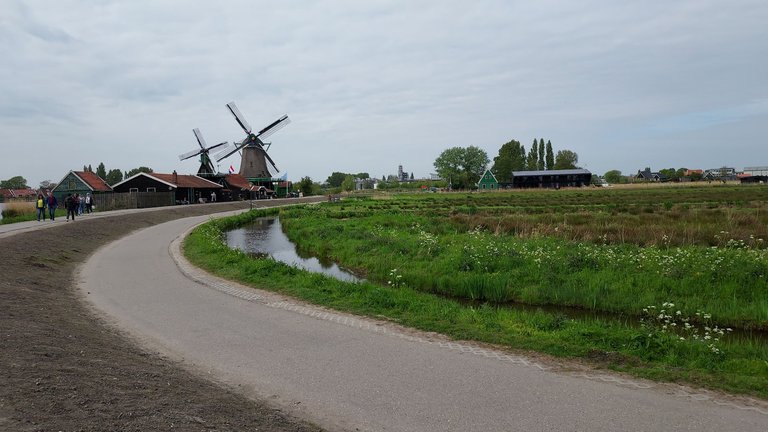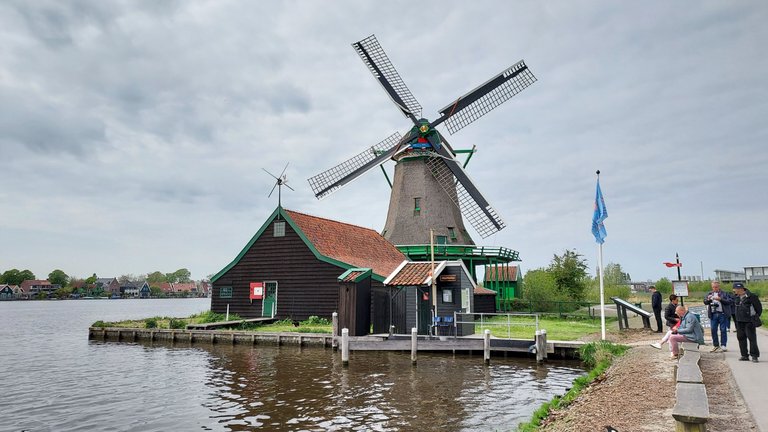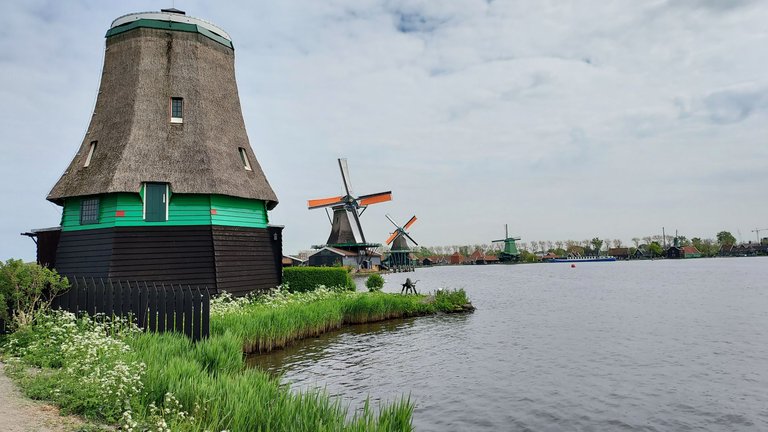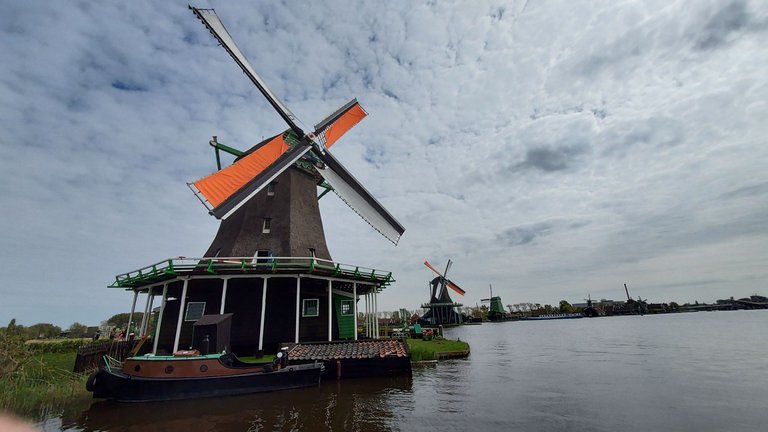 Musuems
Businesses are very savvy nowadays as they know it's difficult to lure customers into a shop to spend money. But what if you invited them into a museum?
The first one we saw was the Albert Heijn Museum. I recognised the name, it's a chain of supermarket I see all around Amsterdam city center. The supermarket started out in 1887 and is the largest chain in the Netherlands today. This is a listed building, but I don't believe this is THE original store. My plan was to see the windmills first, then come back to have a look around afterwards. I never made it in the end as they were closed when I returned.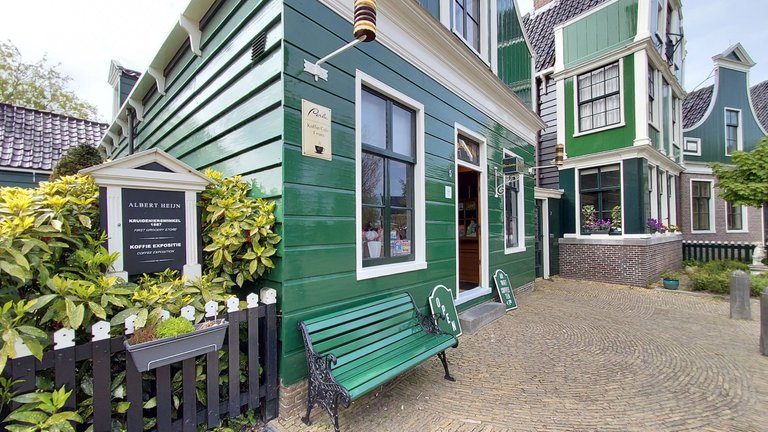 There were some other museums nearby, a clogs museum and it was free entrance. If you look at it from a floor area point of view, this is really a shop and not a musueum. There was a small display of some very old clogs, and some more modern ones like roller skates!! And there's even a bling bling diamond one. I didn't take any photos of the clogs as they were all inside a glass cabinet and photo's don't come out well.
This area looks like a clogs factory, I expect they do demonstrations on how to make clogs as they had some benches in front of it.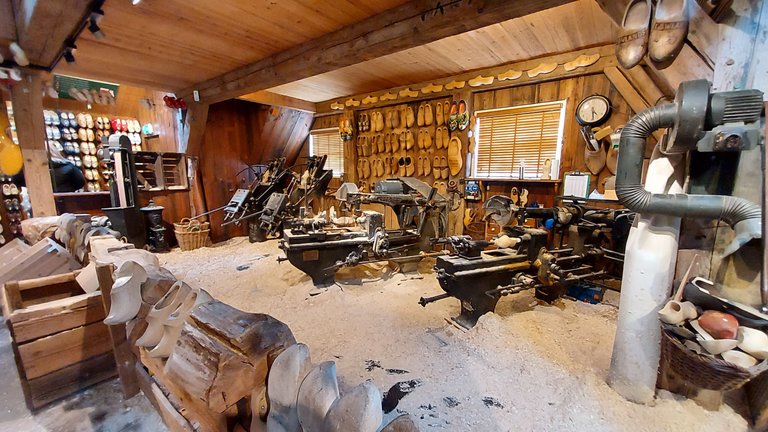 Then the remaining 80% of the 'museum' is the shop. Clogs in different sizes, colour and patterns, keyrings, magnets, pens, bags, wooden tulips, all the tourist products they set out to lure you to buy from the beginning. To be honest, I wonder if anybody buys the clogs, and if they do, do they really wear them? Would you?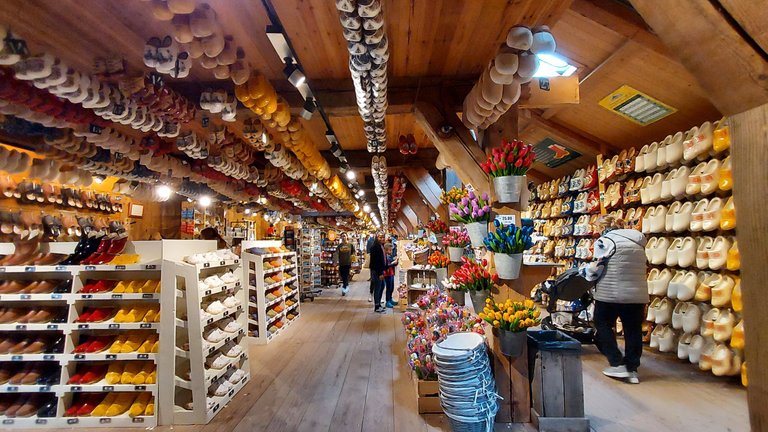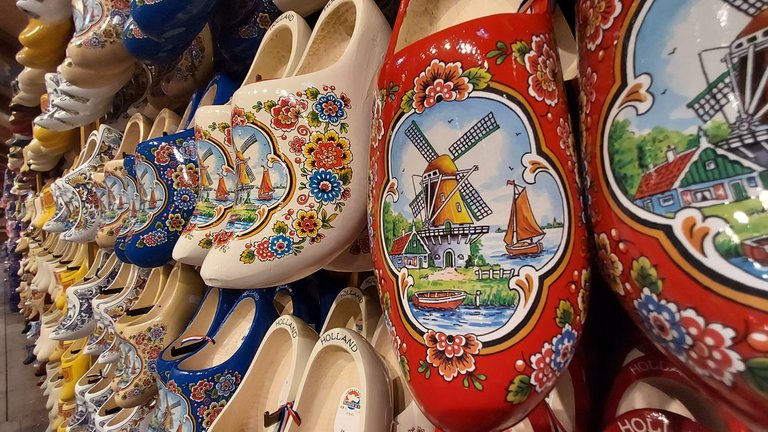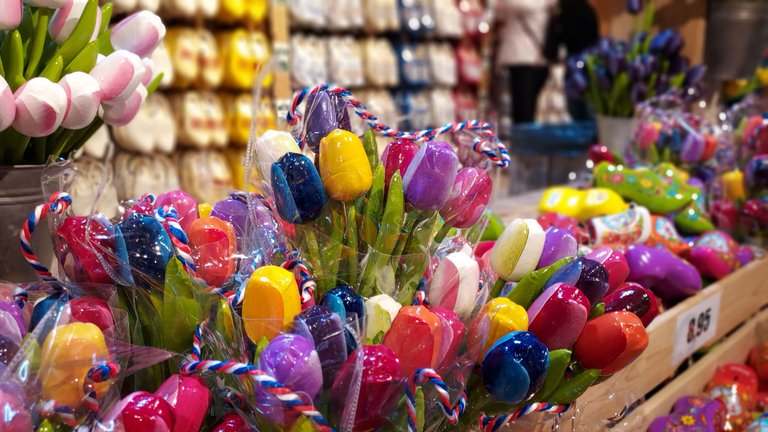 If buying a pair of clogs isn't for you, you can take the mandatory tourist photo standing in these clogs. I waited quite a while for people to do their touristy thing before I could take this photo. I'm a bit too cool to stand in the photo 😎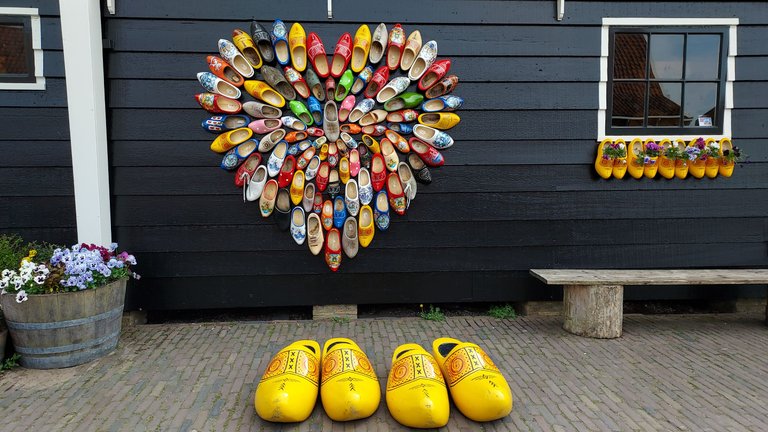 But not cool enough to not take one in front of the windmills 🙃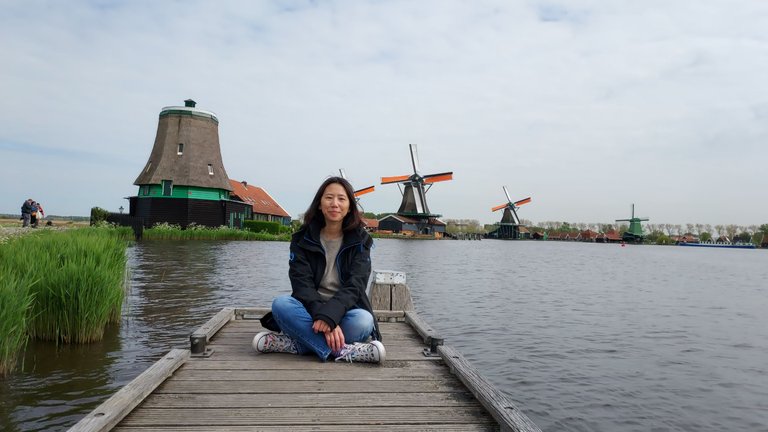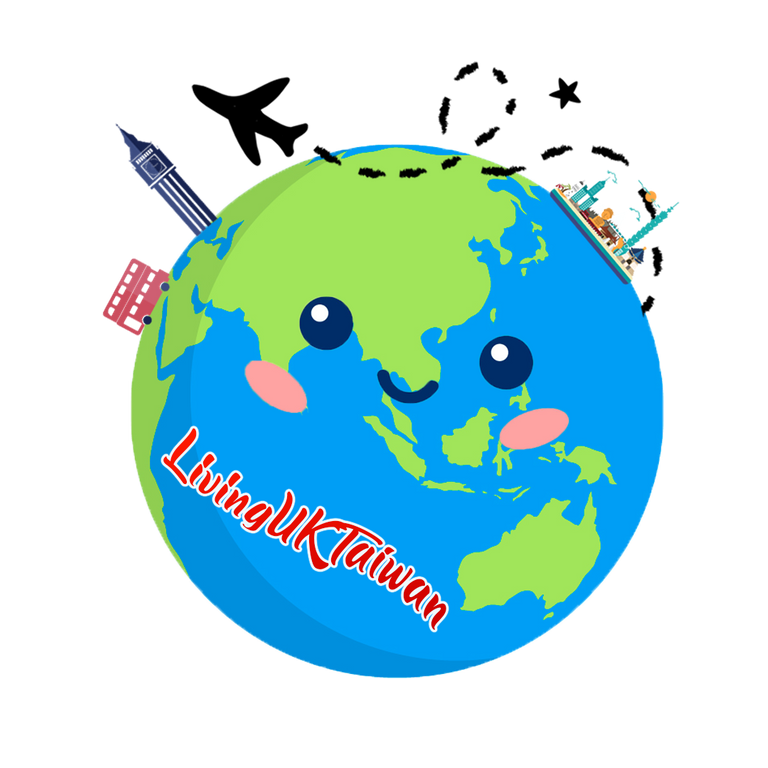 You can checkout all my travel post on the Pinmapple here or click on Mr Pinmapple below