Hi guys. I'm come back to tell you some interesting things about my recently trip.
Firstly, I wanna ask that what do you want to do on a beautiful sunny day? A coffee date or a trip with friends? For me, I really want to hang out and take some photos about the beauty of nature. Before outbreaking of pandemic, I had a camping trip with my friends, especially in places where both the mountains and the sea can be seen. How long has it been since you went camping with your friends? I had a 2 day and 1 night camping trip with my friends in Ghenh Bang which is located on Son Tra peninsula, about 20 km from the center of Da Nang. This is a peaceful landscape with a coastline of about 2 km, surrounded by countless large and small rocks and green trees.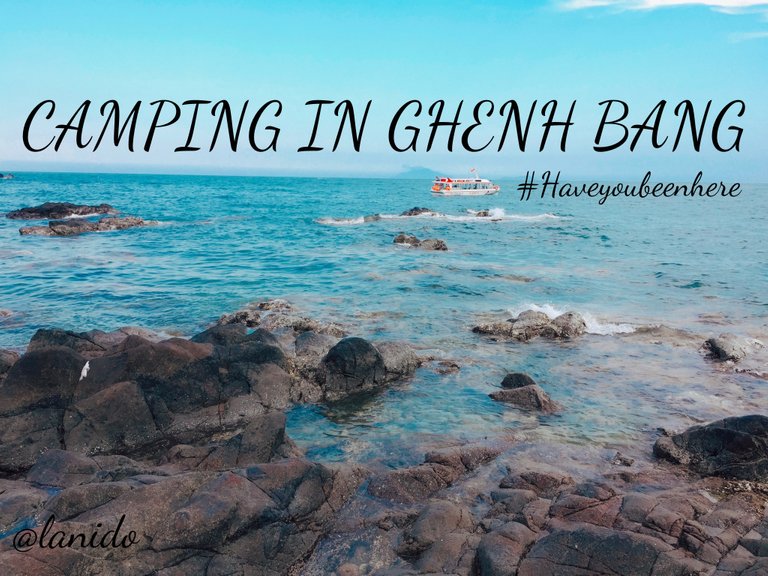 We started planning in advance to estimate the number of people who would attend. In the end, a total of 16 people joined so we rented 2 big tents, so we rented two large tents, each of which can hold 10 people. We prepared adequate food, drinks, and other required items for the camping excursion a few hours before departure. We arranged to meet at the club's office at 3pm and set off.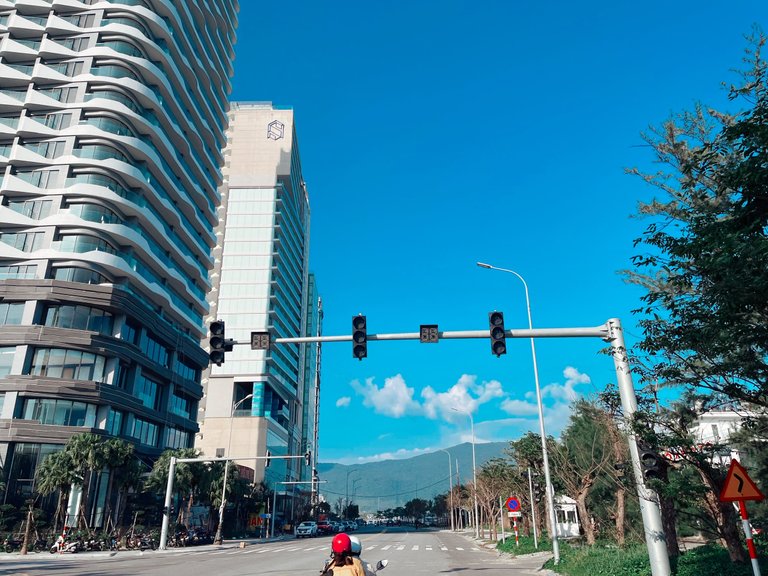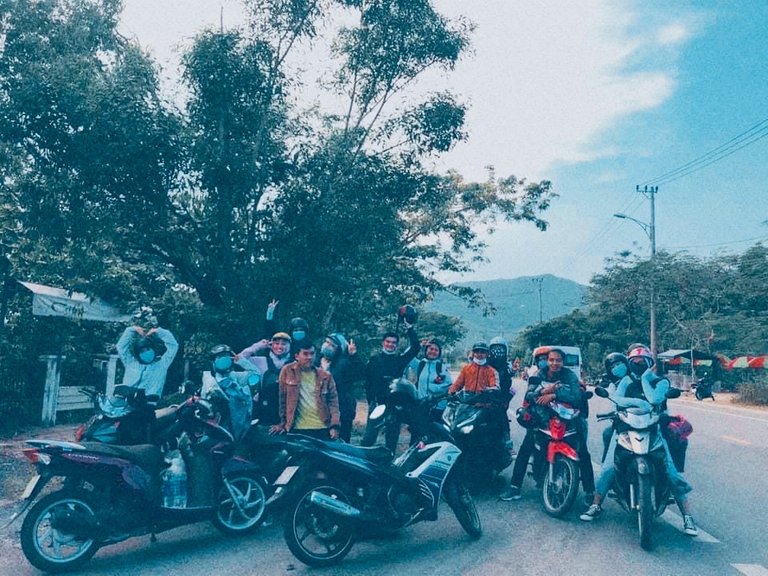 Along the way to Ghenh Bang, you will enjoy the beautiful surrounding scenery, with the crystal blue sea on one side and the gorgeous mountains on the other. There are a lot of monkeys in those mountains, they climb from one location to another and even stand along the roadside waiting for food from visitors here.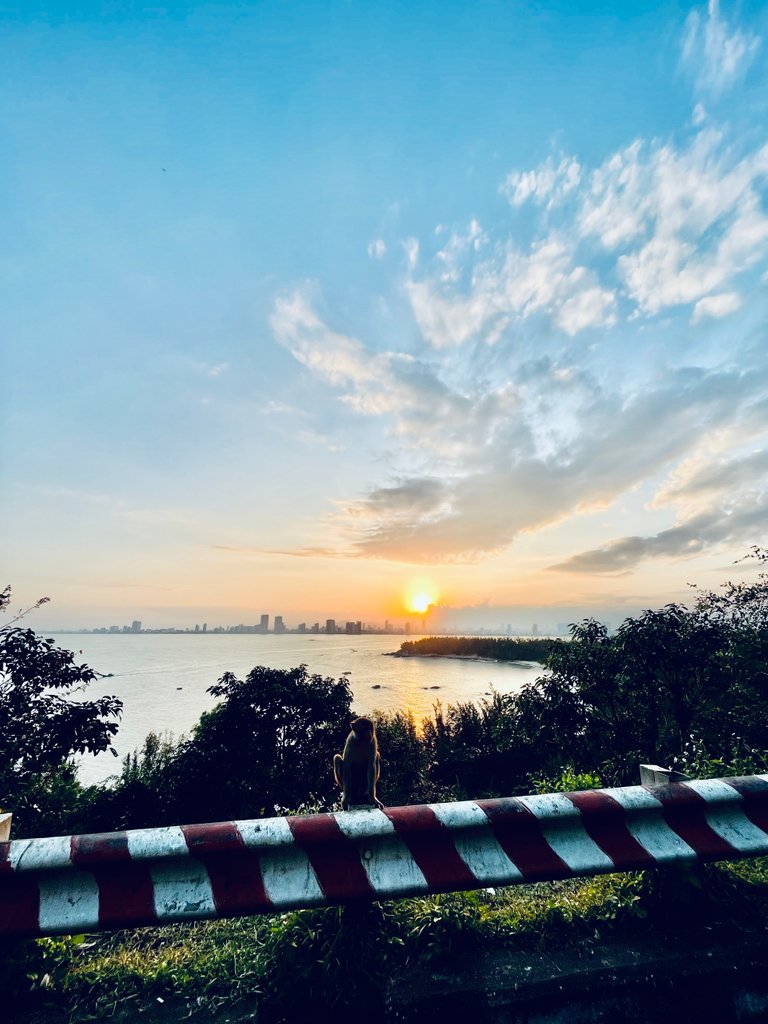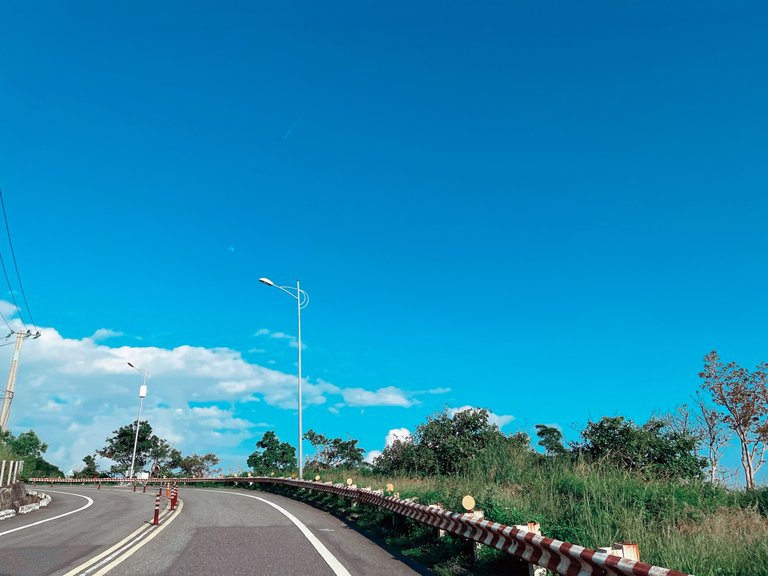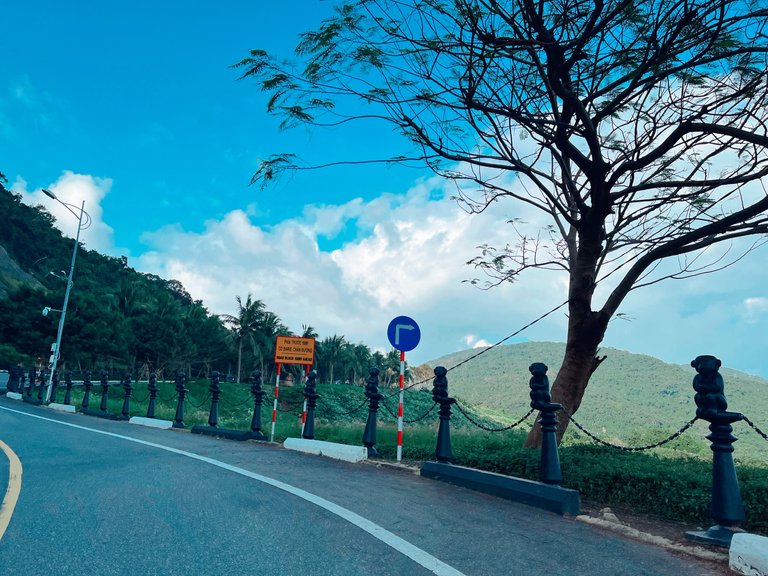 We arrived at a little water stall after about 20 minutes of riding a motorcycle. Since we camped under the beach, we parked our car here and started going down the mountain. The overnight parking price is 20,000 VND/1 motorbike (about $1 per motorbike). If you just want to go sightseeing and take photos (not stay overnight), the fee is 10.000VND/1 motorbike (about $0,5 per motorbike). Furthermore, this shop sells soft drinks, so you can buy whatever you want to bring downstairs in case you forget to bring it from home. Because there are no shops selling water down there, climbing back up takes a lot of energy.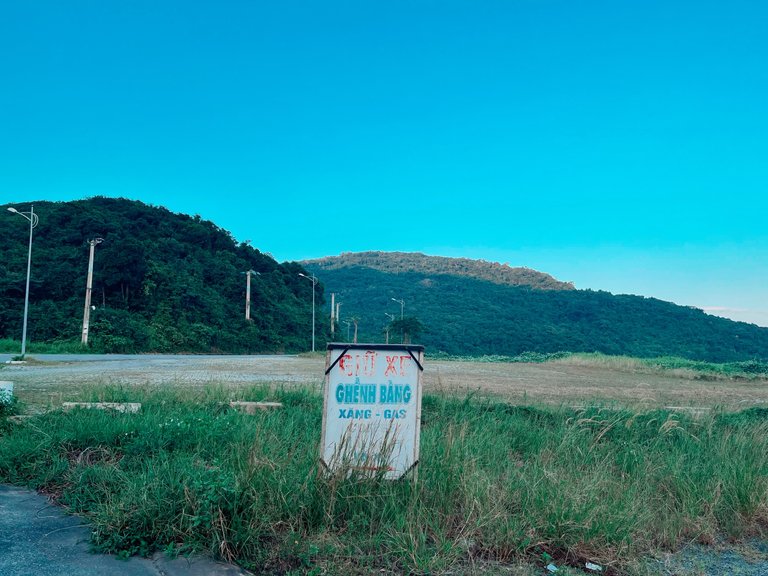 The way down the mountain is extremely steep and rough, you must be careful when moving because you can slip and fall at any time. On the way down, there are ropes tied to the tree trunks so you can hold on to avoid slipping. Because there are a lot of insects here, mainly mosquitoes, it's recommended to wear long pants or bring repellent to avoid being bitten. If you plan on camping here, I believe it will be really useful.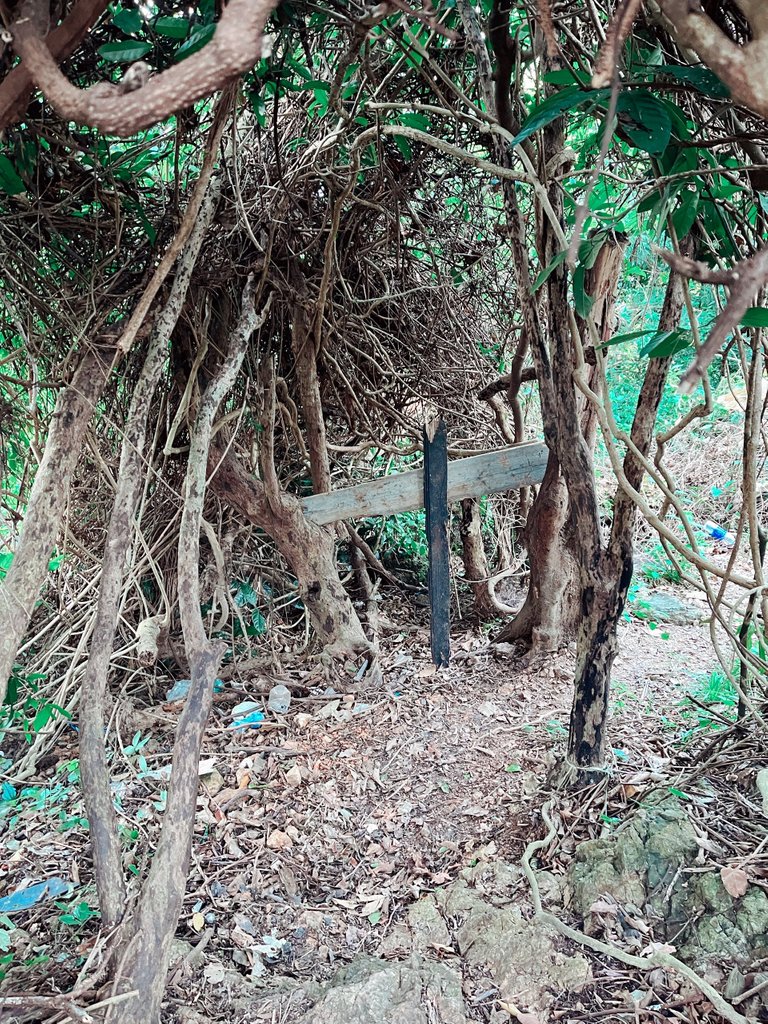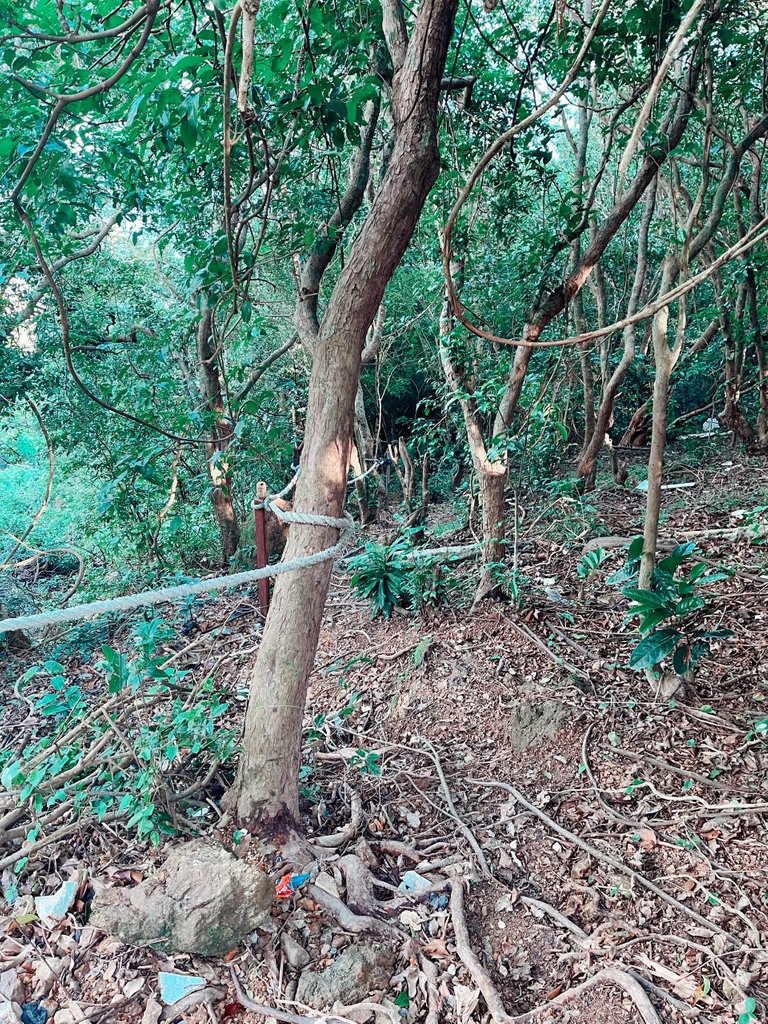 There are numerous large rocks and tree roots blocking the path, you should be careful because it can hurt you. Standing from here looking down, you can see the sea below, the view between the mountains and the sea is breathtaking. It's like a perfect painting of nature.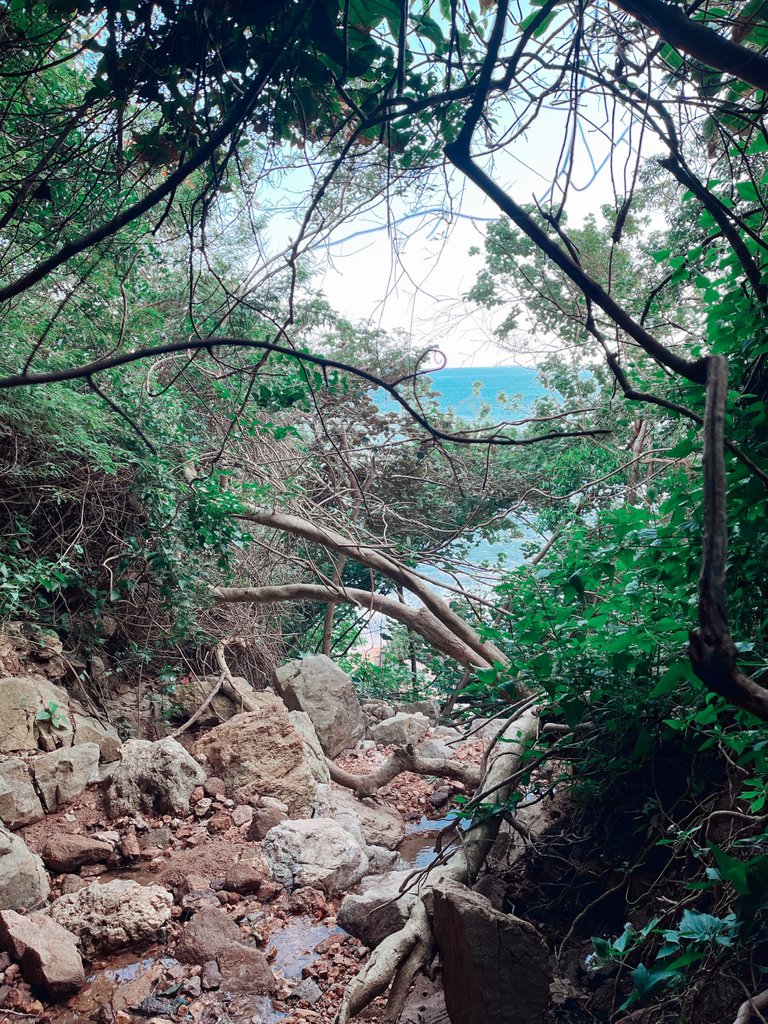 We arrived at the campsite and began looking for a suitable location to pitch our tent. We assigned each of us a job to set up the camp before the sun went down the mountain. The boys will be in charge of setting up the tents and collecting firewood, while the girls will be in charge of the cooking.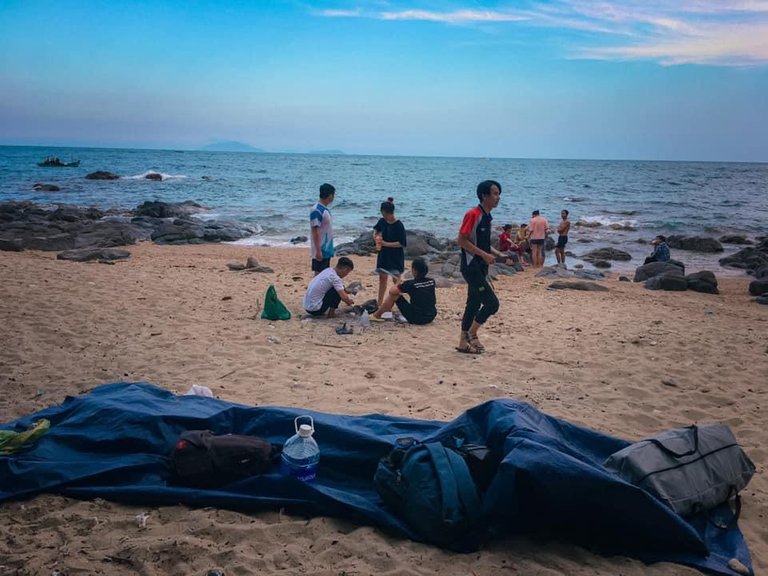 We have prepared food at home, so when we come here we just cook and enjoy. To cook raw food, we dig a small hole, put firewood in it and make a fire. We started to grill the meat and spread the food on the mat.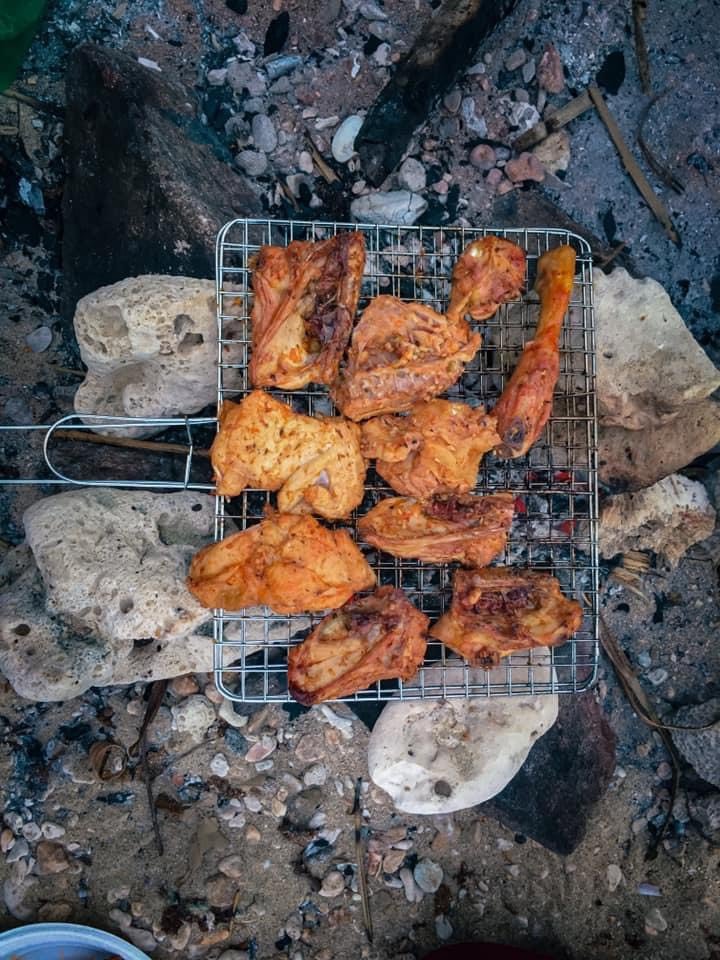 While everyone else was getting ready, I noticed a friend in the group building balancing stones. It seemed challenging at first, but she eventually completed a flawless product.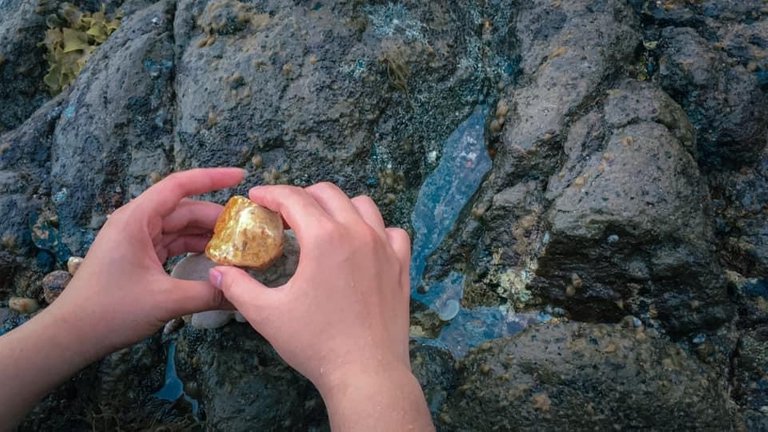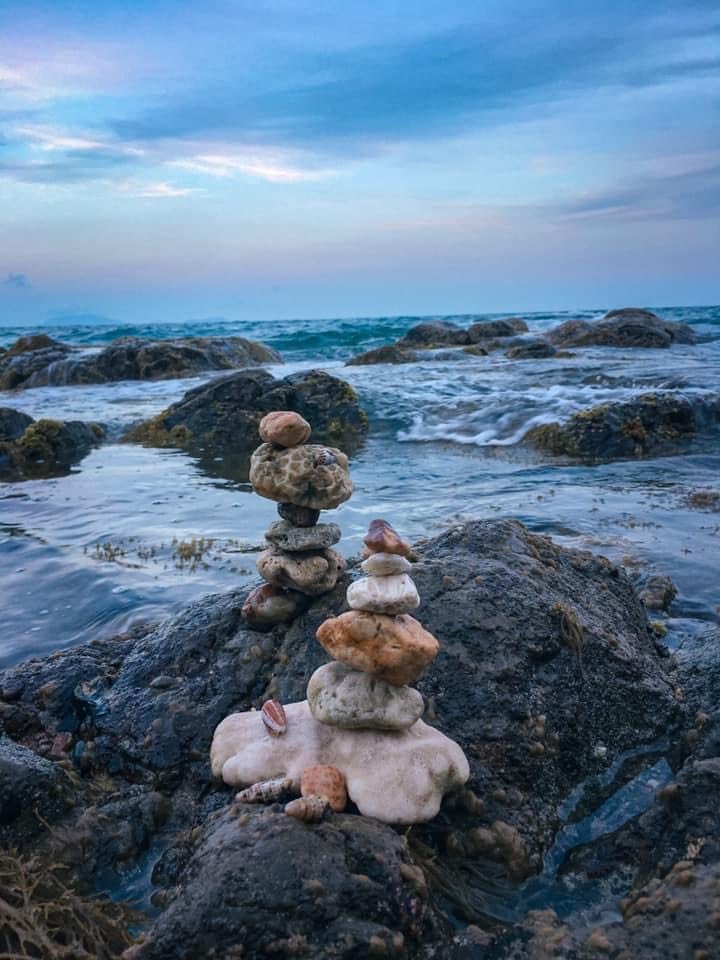 In addition to delicious food, we also prepared a few bottles of liquid to drink. Alcohol, as you may know, makes it simpler to share your tales and bring people together when camping.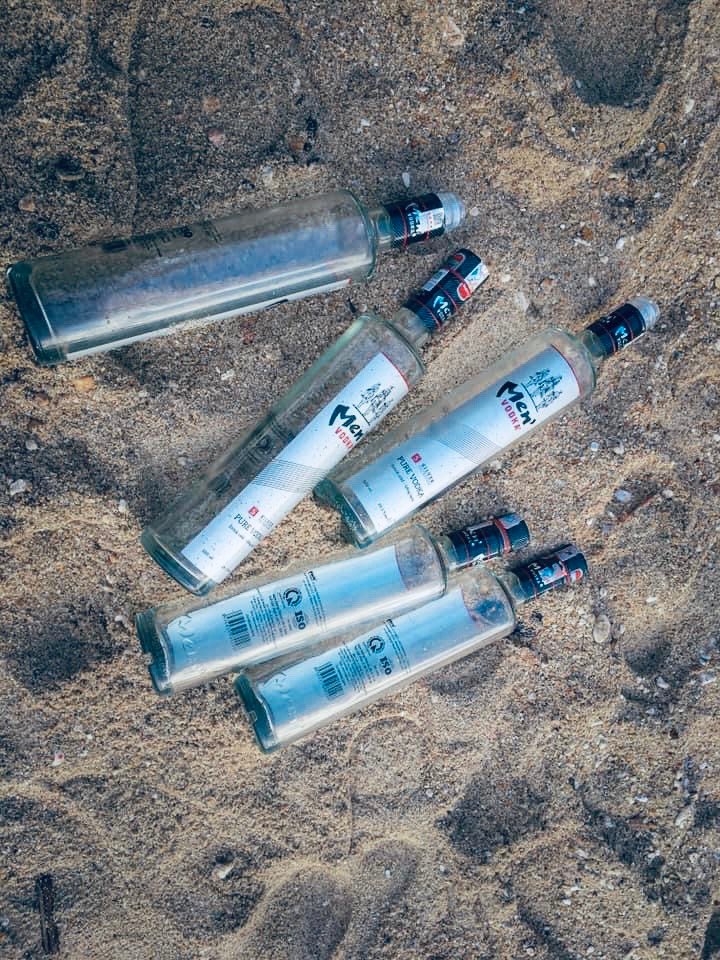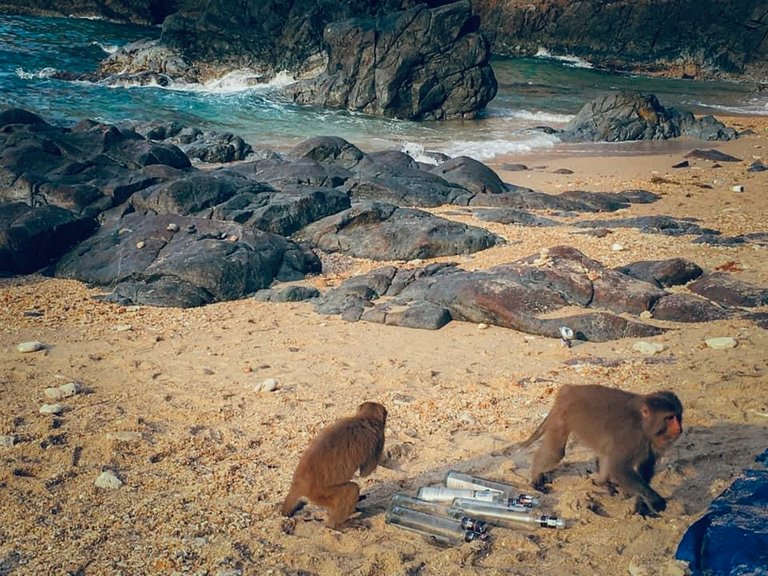 After eating, we sat together and shared what we had done and what we hadn't done in the previous year. We also sing together and perform group games such as quizzes, match words, and other activities. We talked until 2am and went to bed.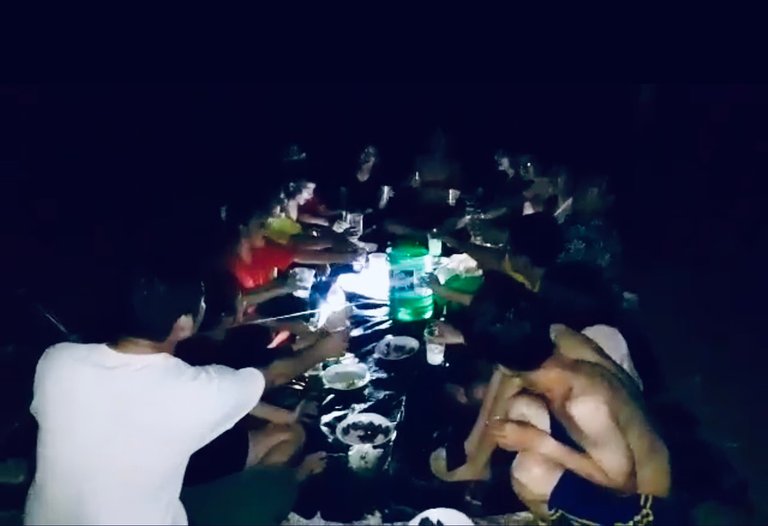 I get up at 5 a.m. with a group of friends to view the sunset over the sea and begin preparing breakfast for everyone. In a large pot, we boiled instant noodles; while waiting for the noodles to cook, I woke everyone up for breakfast and prepared to dismantle the tent and leave.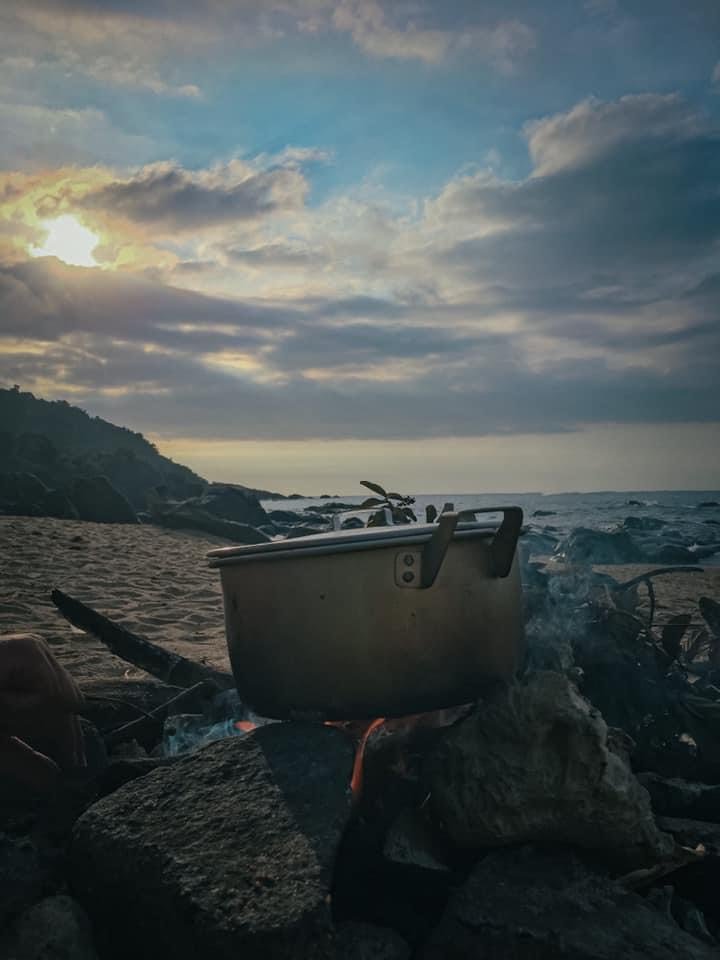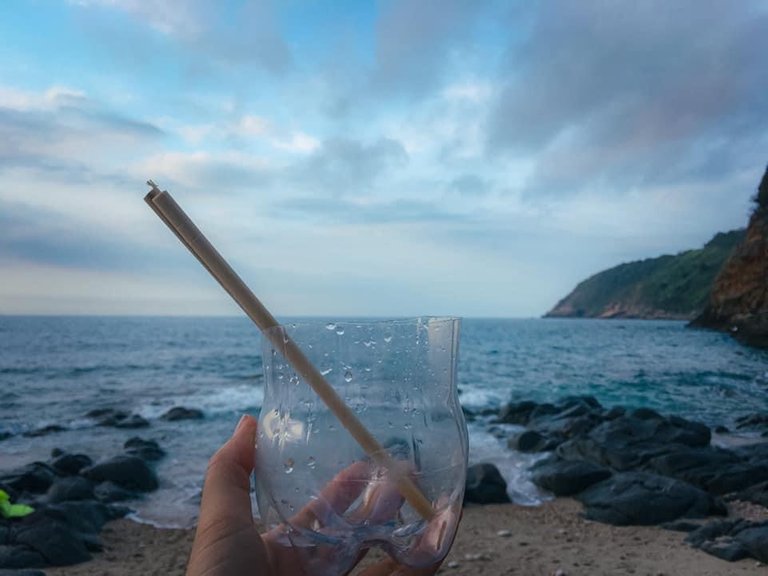 We packed our belongings, cleaned up the trash around us, and placed it in bags to haul up the mountain once we finished eating. In particular, I was given a cute little photo about me by a sister in the group and a love note of her behind the photo. It makes my heart melt.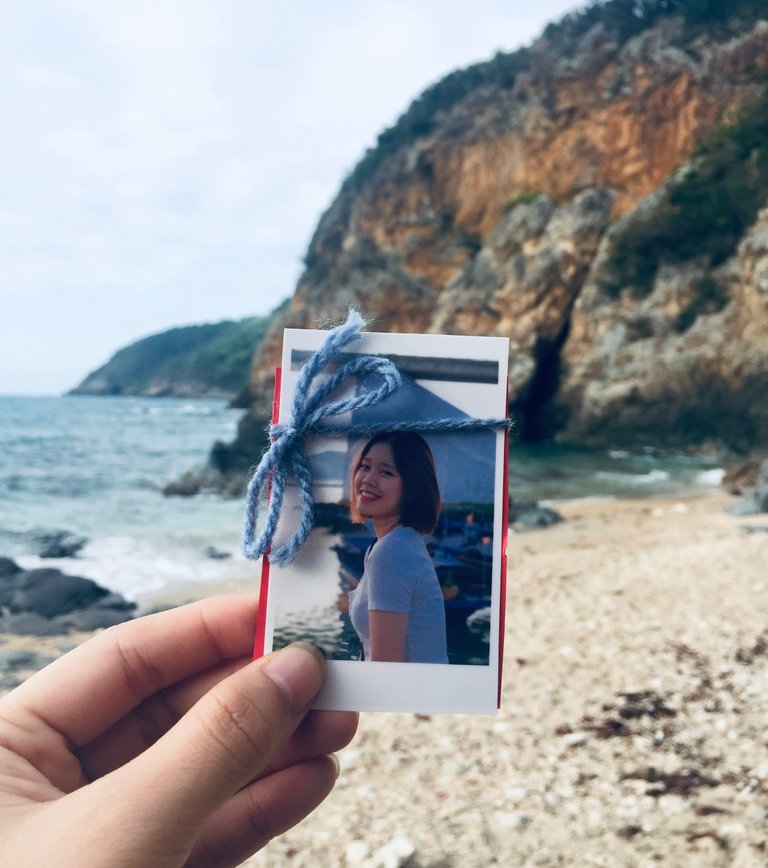 Finally, we took a group photo to keep as a memory of this trip. It was a truly memorable experience for me.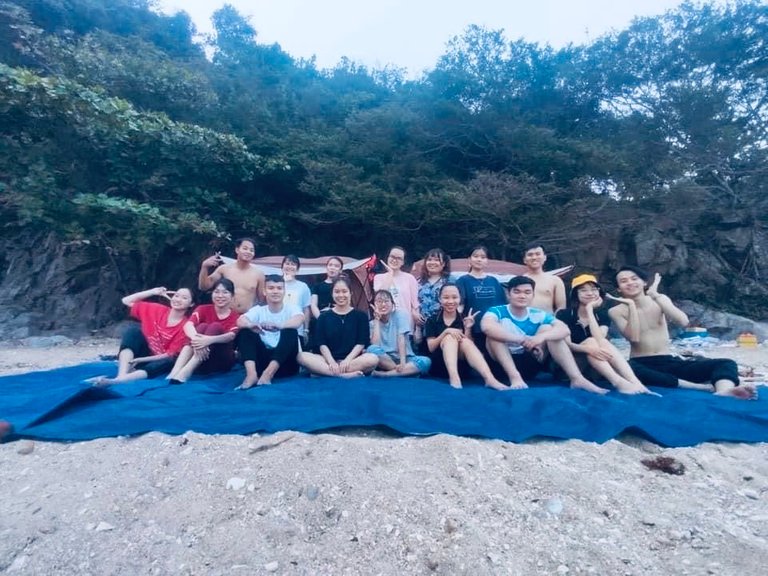 SOME GORGEOUS MOMENTS IN GHENH BANG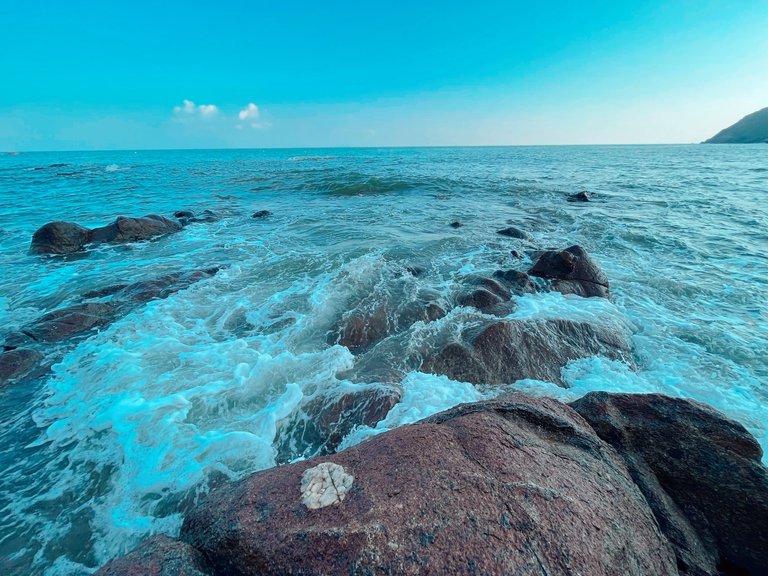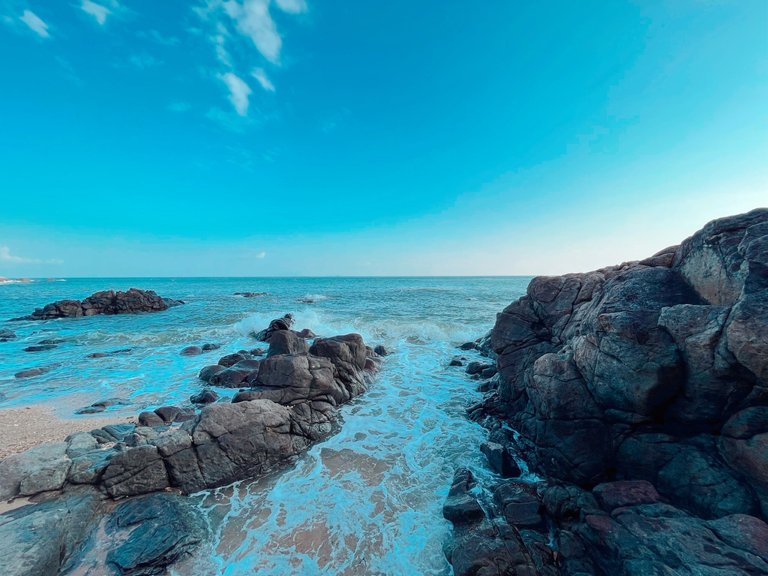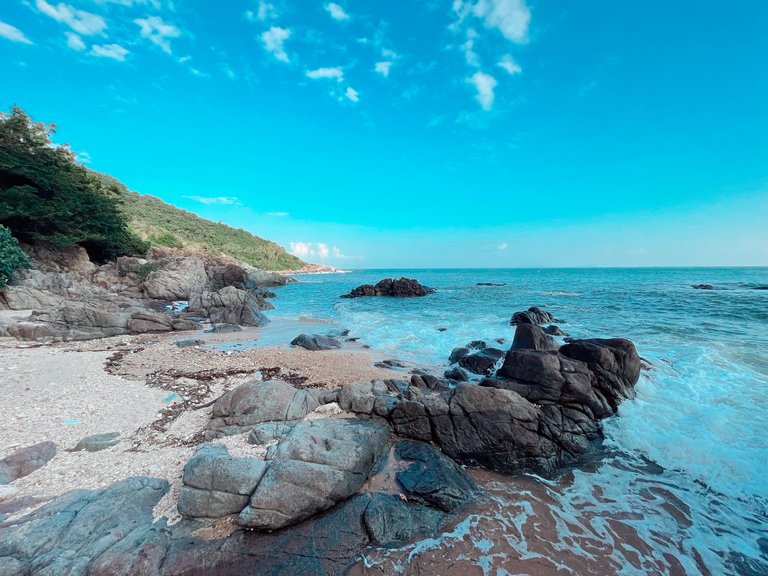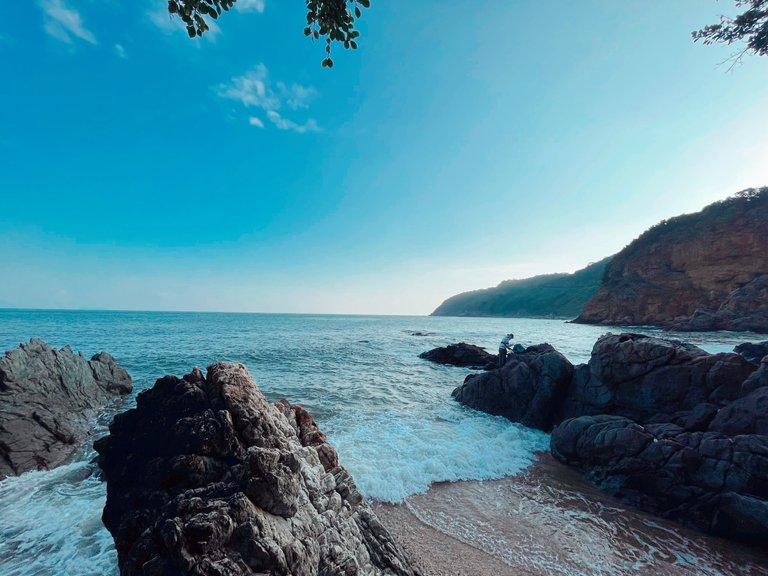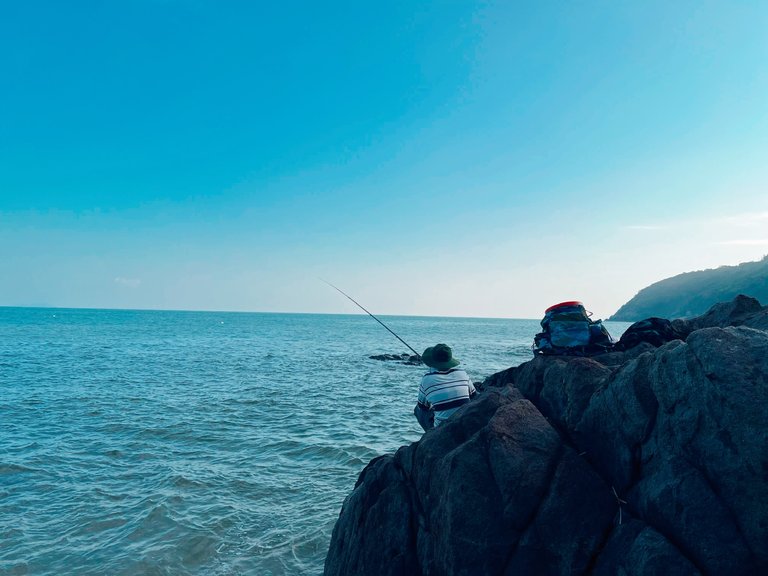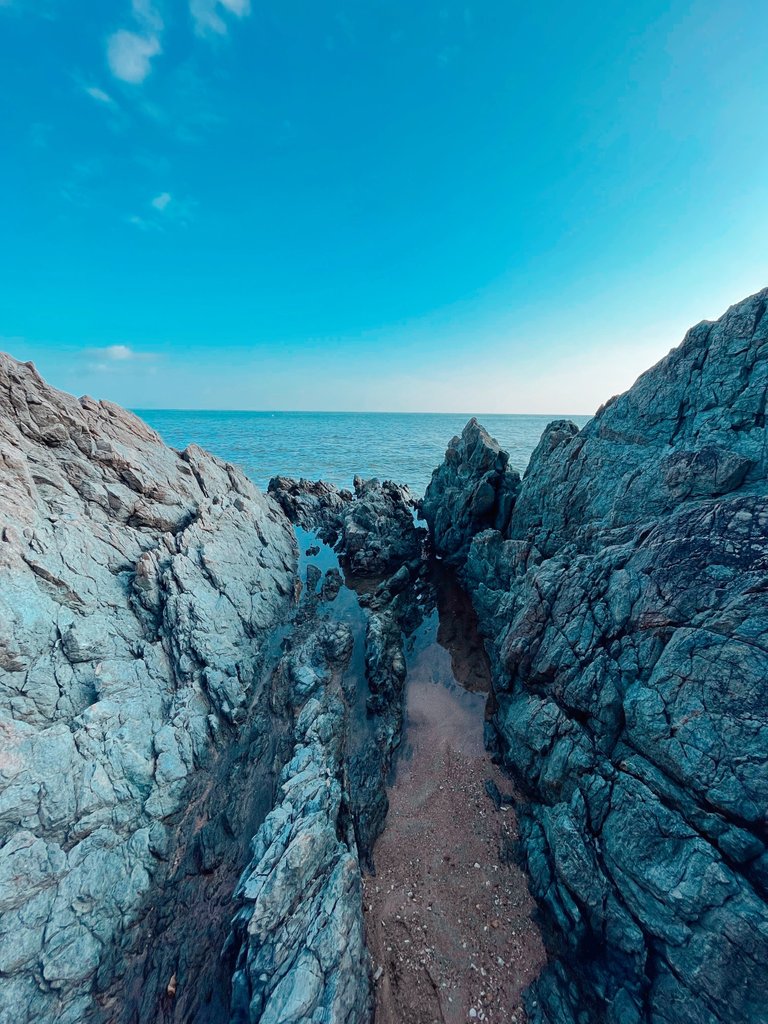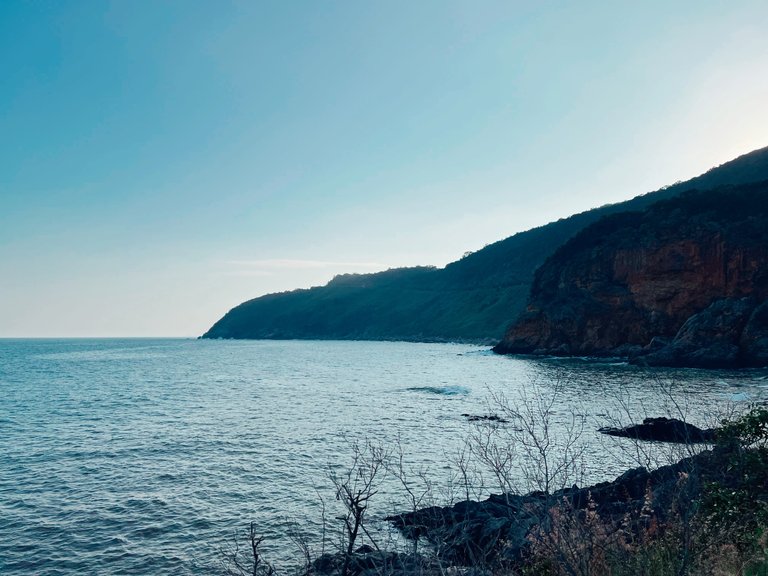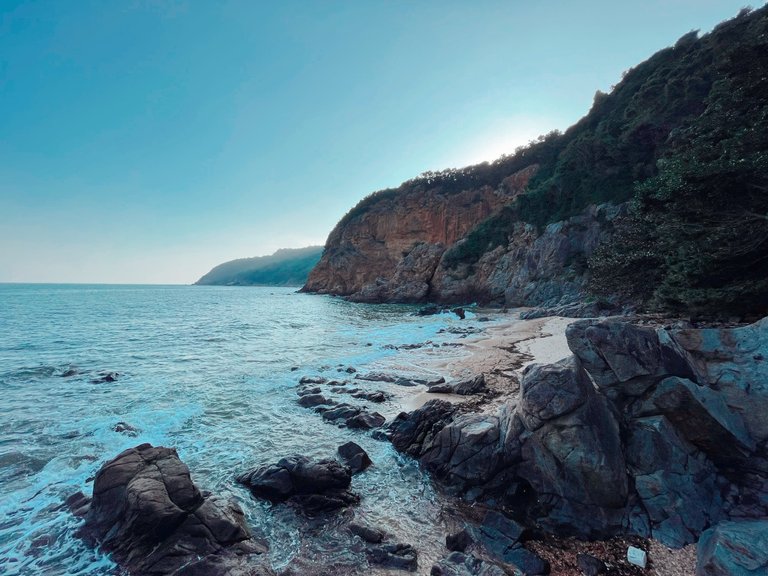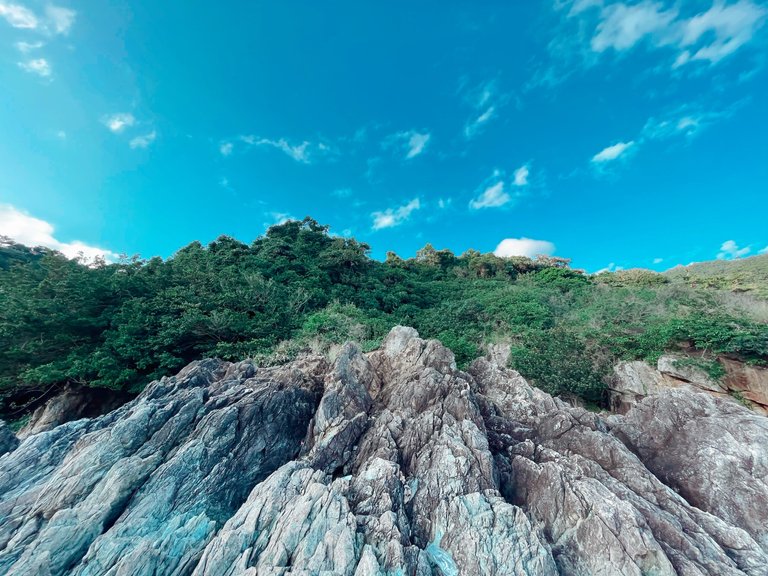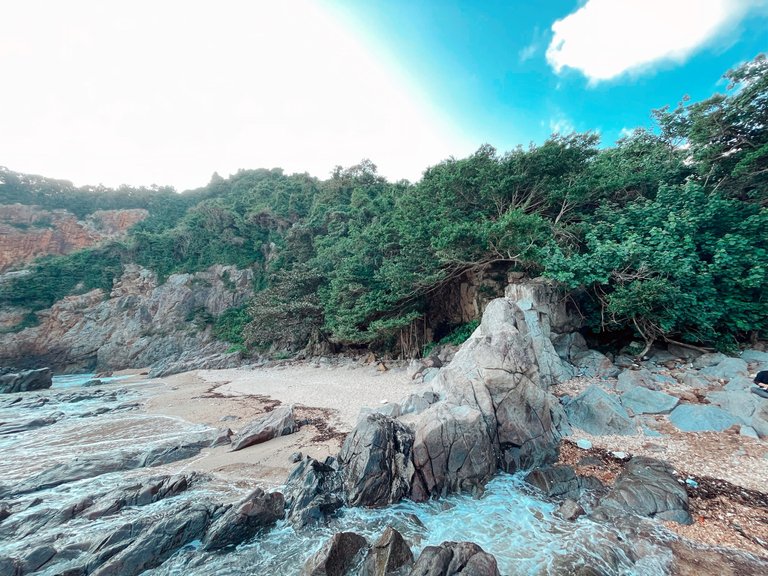 [//]:# (!pinmapple 16.113135 lat 108.311624 long d3scr)