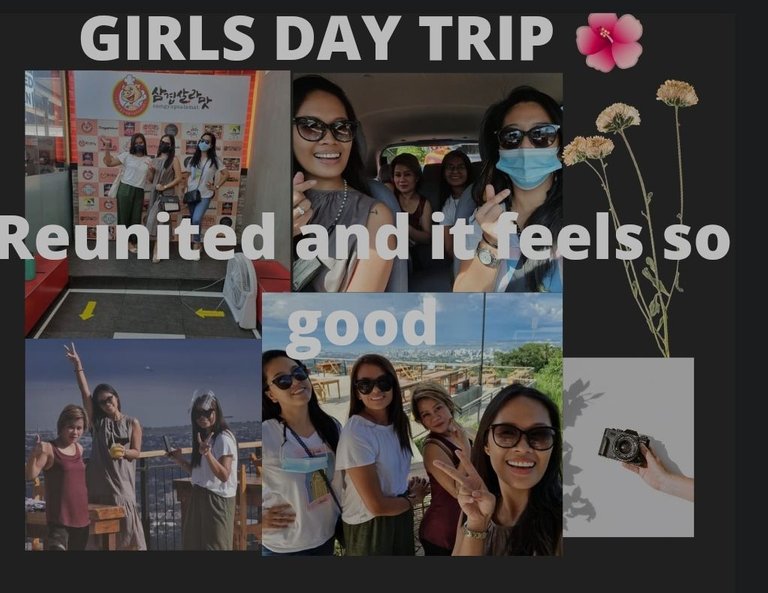 When GCQ (GENERAL COMMUNITY QUARANTINE) was implemented. We took a break from our trips, meet ups for a month or so.
So today's blog was all about our girls day out from the other day.
We have been planning to meet up and having a girl's out since forever.It never happened until two days ago.
But, I think that's the thing with planning. Compared to spontaneous and unplanned trips. I think, some of you can relate. 🥴( Sa bisaya pa, ayyy sige nalang tag drawing haha)
You will always have these group of friends whom you'll hang out with from here to there.Gillaine (purepinay) is always busy doing her Mother duties but when it comes to important and planned girls trip. She's always on the go. And we made some exceptions to that. Our dear Baby Bobby is more important than anything else. FAMILY COMES FIRST.For now, We enjoy each others company.
We spent more time together doing crazy things.When I said crazy things. Those things that you can't imagine sometimes. 🤫We're glad that we are not neighbors anymore. Because, we can't live without each other .(Charaught)
For @hiraya we call her the (attorney) Ate Elsie the (doctor) Marie the (teacher)and me as one of the(engineer) who build the new bridge in Cebu. 😅 So,if we happen to meet new people. We introduce that names to them. We joke around and call each other these silly names like DOKIE, Ma'am and etc.
Nobody should know our real names.
We mostly hang out at the I.T park listening to our favorite band called "Stereotype" whom we have friends with along the way.
The girls day out was totally unplanned. We went to different places within a day. The thing with these girls. We do things randomly until the night is young,until our tummy is full, til we're tired.
We love food. And, I think we spent more on food than anything else.
The first stop was in Mandaue. We went for unlimited sampgyupsal for lunch. I can really recommend this place. It's very organized, very cleaned and the side dishes were perfectly good.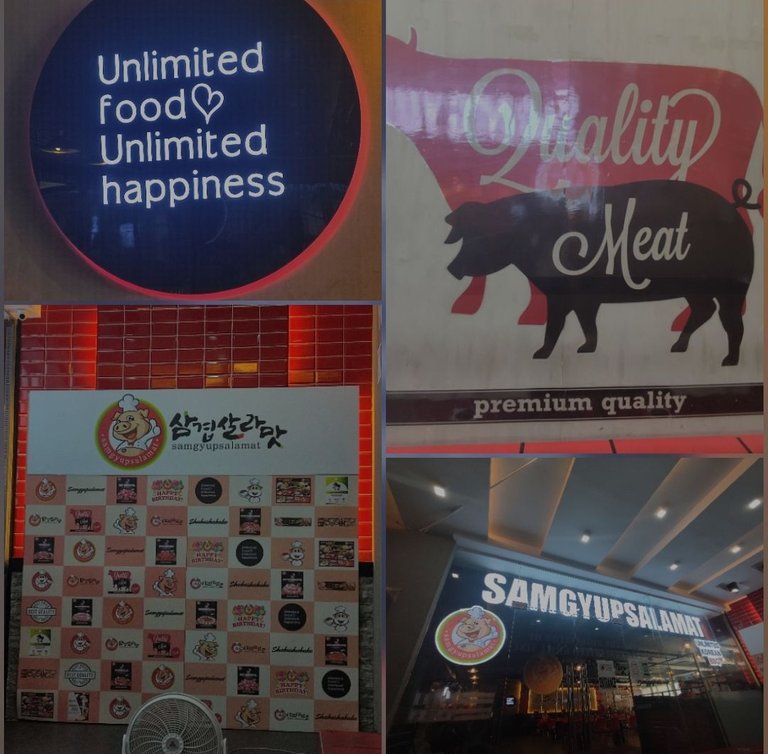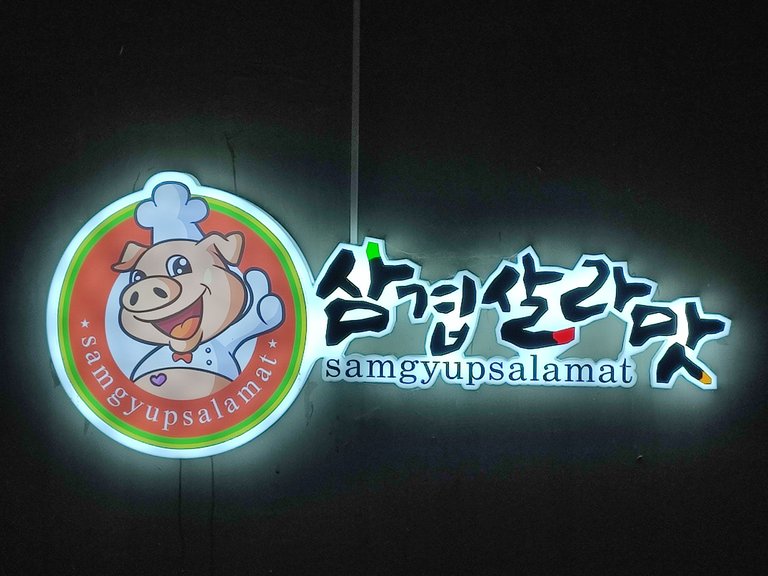 You can rarely see charcoal being used in the Korean restaurant in the Philippines. Mostly, it's electric. This is the second restaurant I have been with a charcoal thingy on it.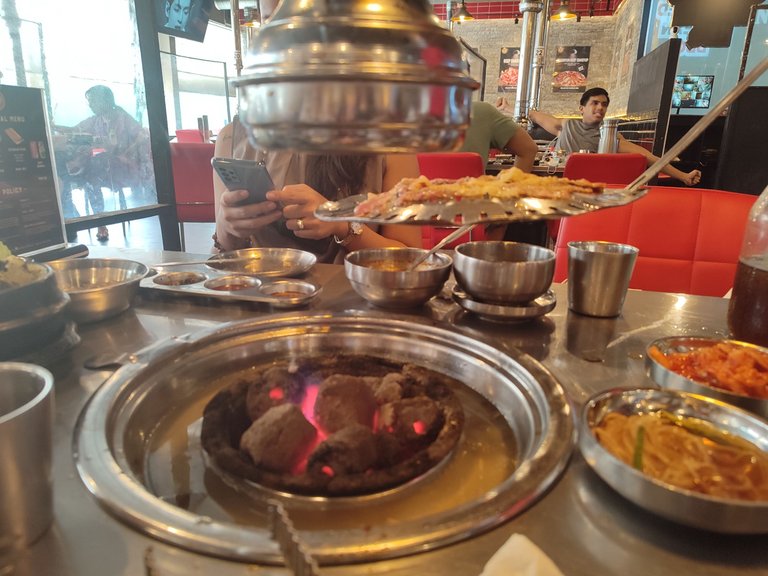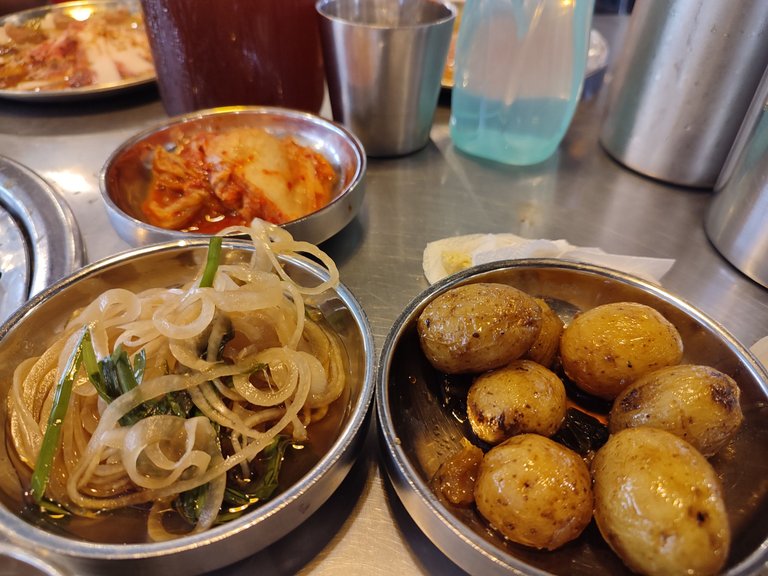 I really love Korean food. I never tried any of this before until I meet @hiraya. She's the one and her partner introduced us,the Korean cuisine.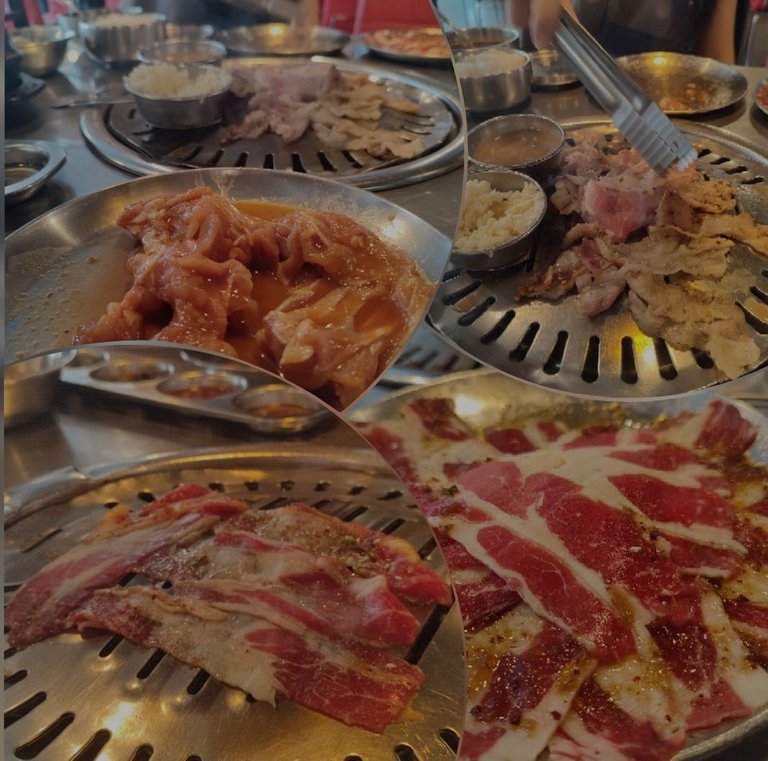 This place has potatoes. Lovin it. I'm a rice eater but when there's potato on the table. I'll go for potatoes. Hahaha Well, I'm not really picky kind of person. I can eat anything except for some seafood because I have an extreme allergies from that. But the rest is totally okay.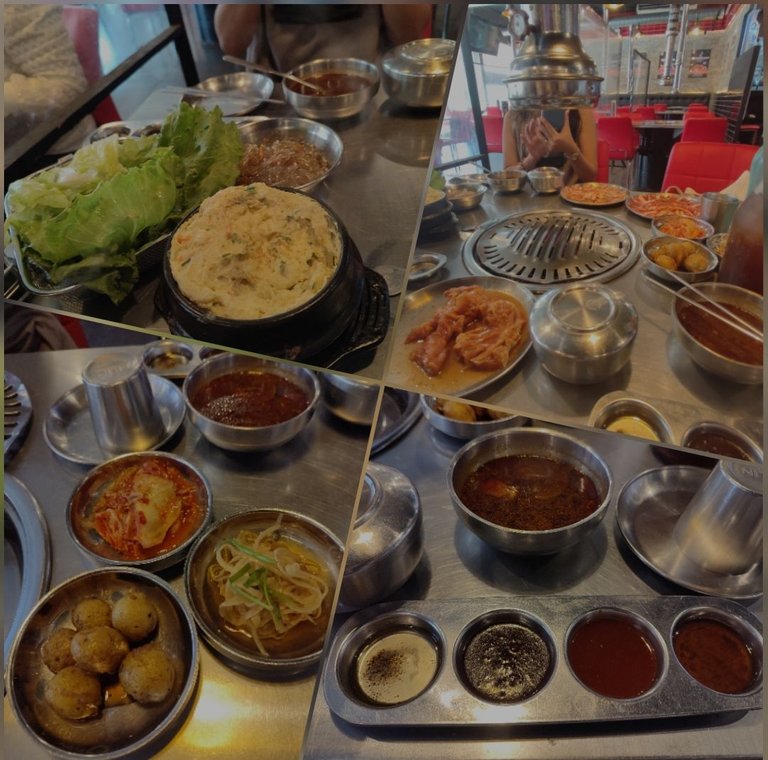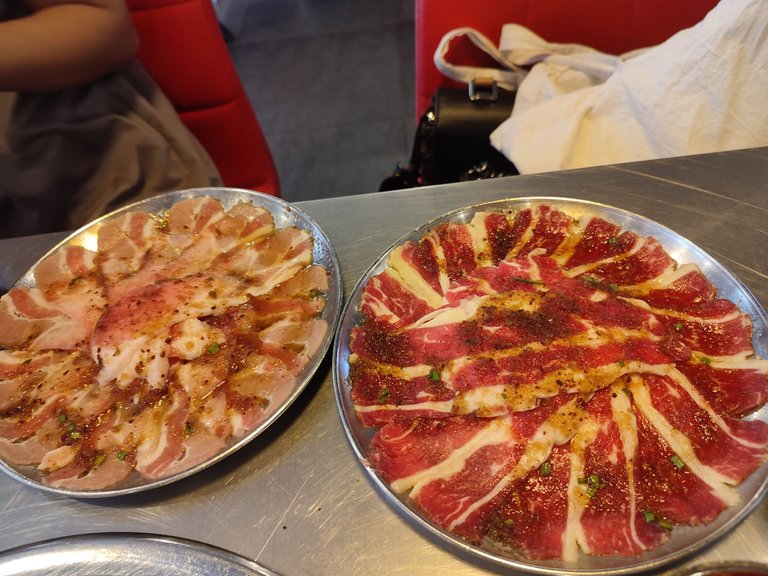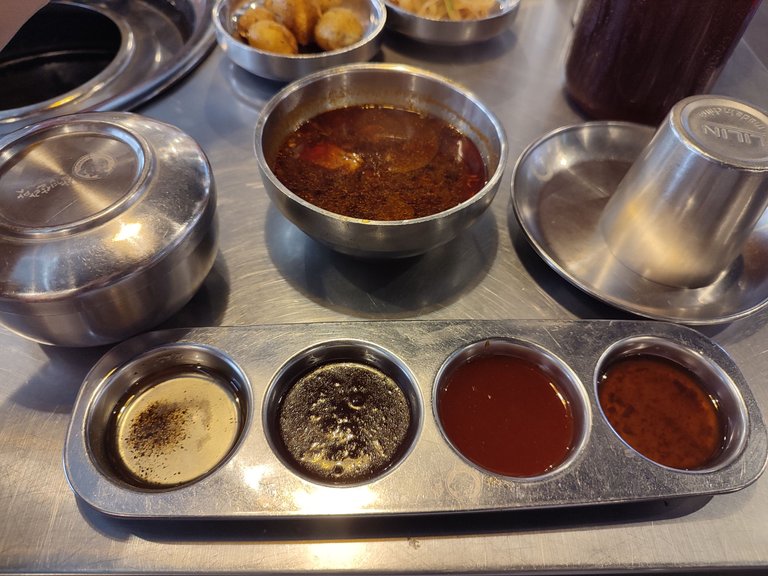 The overall experienced was great. For, 499 pesos. You will definitely enjoy the food. And it's UNLIMITED.😋Totally worth it. Thanks for our "Ma'am teacher" for treating us for lunch.
The second stop was in MATANA CAFE. MATANA is a quite drive from the city. It's on the mountain side. A little further from Temple of Leah. A few meters away.
We decided to check out this place because we're craving for some Filipino meryenda (snacks). We arrived late for the sikwati(hot chocolate) and sticky rice.It's only until 2 o'clock. Then, we just decided to chill out and have some mango shake and enjoy the place instead.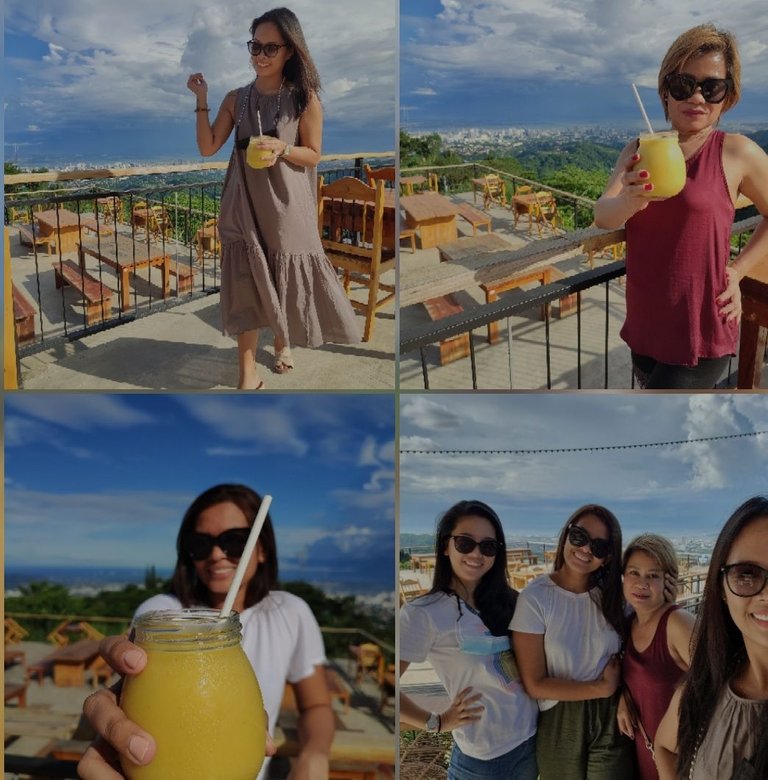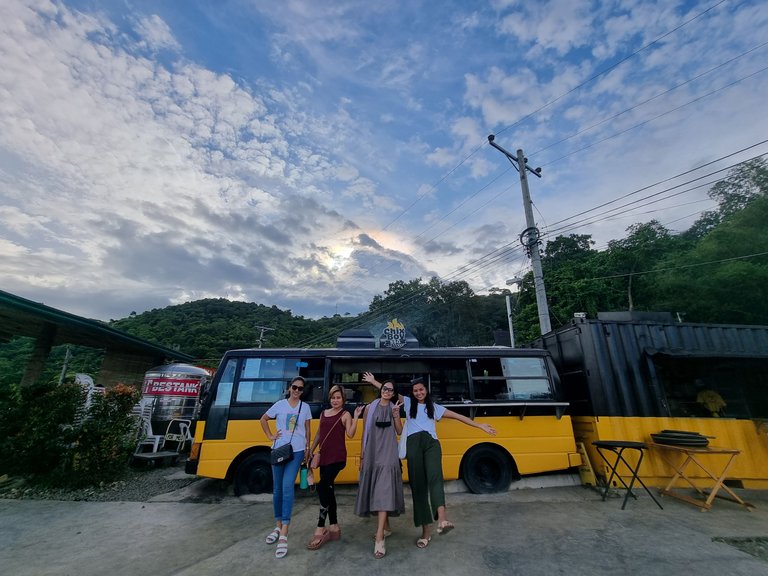 The cafe is in good location facing the city. You can actually see the new bridge vividly. But, in the middle of the day until the early afternoon. The full rays of the sun strikes the place.So,you should bring your hats or sun glasses if you like to visit.
The best time to come is around breakfast time or maybe like four o'clock in the afternoon.
Aside, from MATANA cafe. There's also few food store that you can check, like the chickbox. We saw someone ordered some Pinoy BBQ. Perhaps, next time. We'll have some.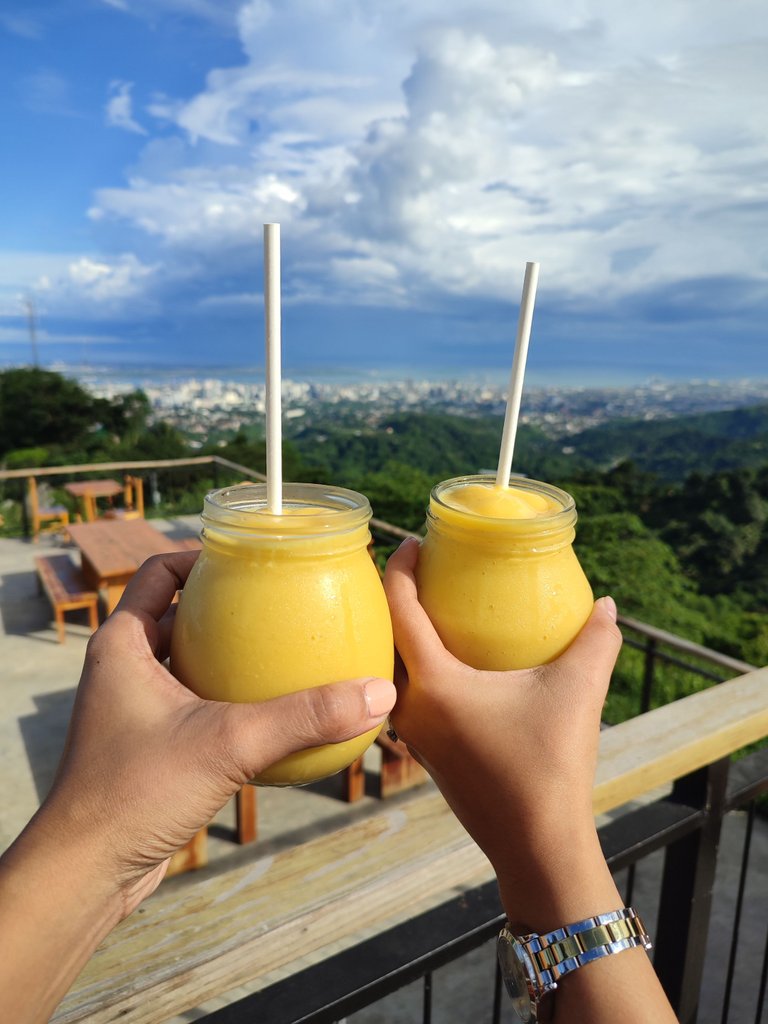 Since everyone was really craving for some Filipino meryendas. We decided to go up more in the mountain and check a newly open cafe called "OUTBACK SERVO"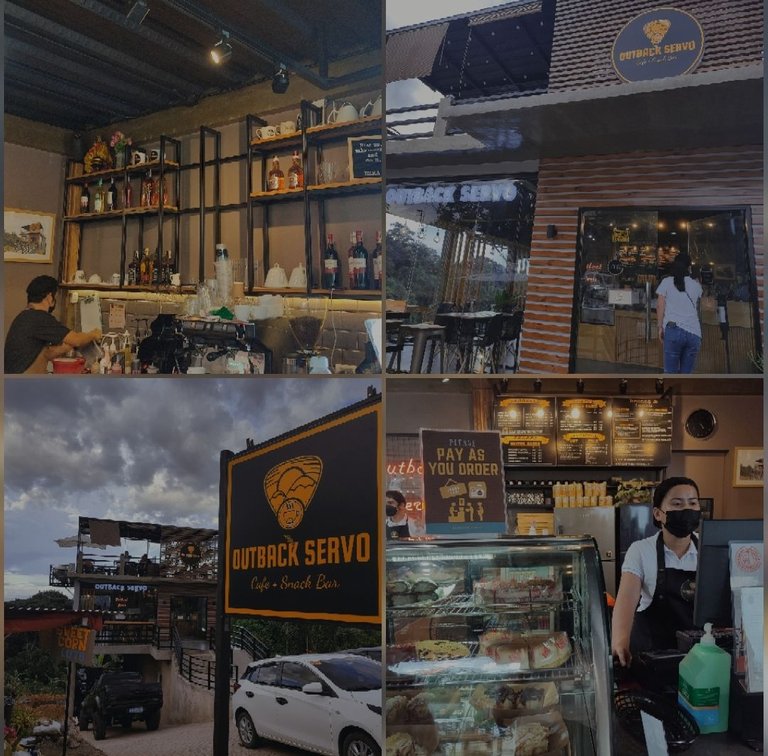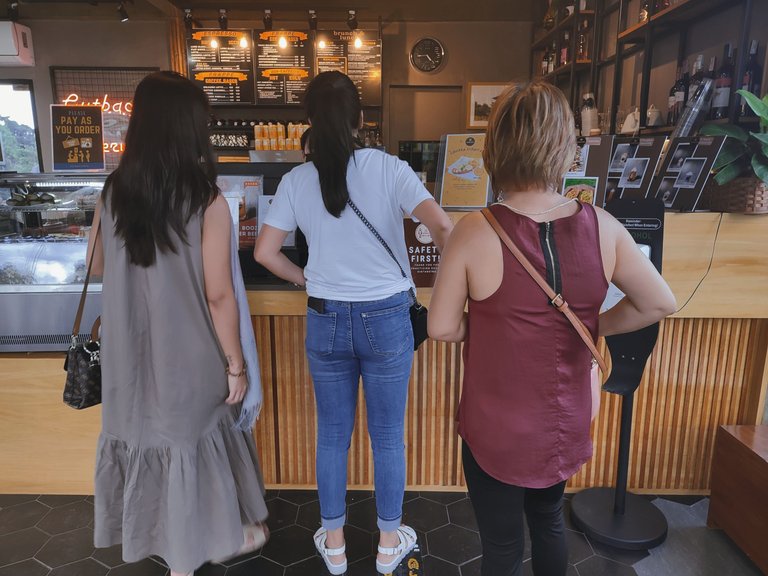 We super love this place. Especially the second floor where we dine in.The view was great and you'll see the Serenity place on the right side. But since it's very close to the main road.Like literally few steps from the road. You will hear the motorcycle and cars noises. But, I think it's still a good location to have a mini stop when you travel on the mountain side. Though, parking is a bit small and tricky.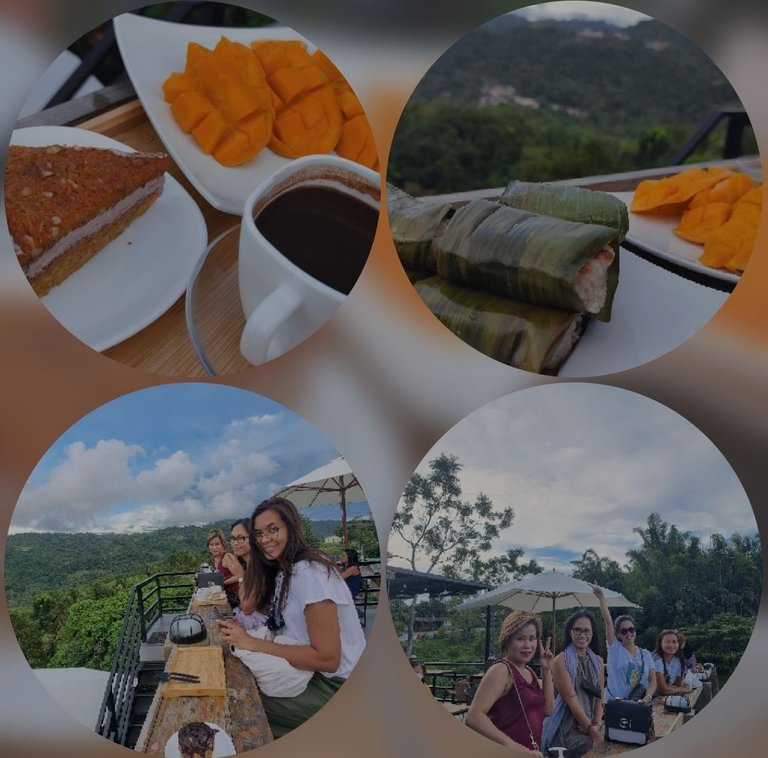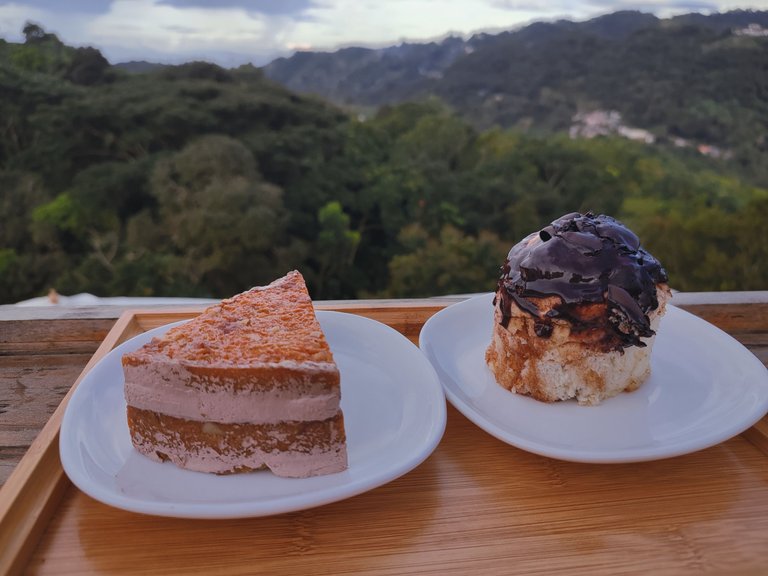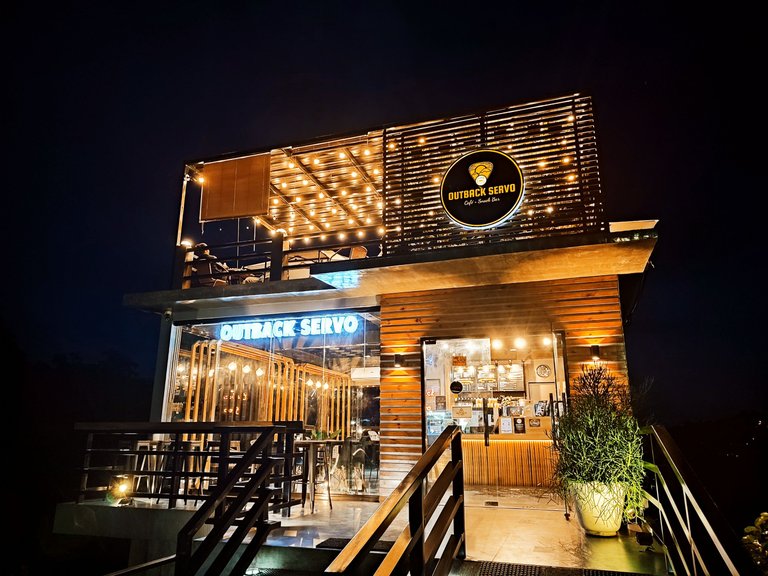 We pay for 870 pesos for everything. Four served of warm chocolate in a cute cup,eight rice cake with some mangoes on the side. A carrot cake and cinnamon chocolate. YAAAAAy! We went home with a happy heart.
Special shoutout to our Attorney @hiraya for always discovering food places for us to go. We are planning to go for a new food trip soon.Looking forward to it. And hope (Dili nasab drawing hahaha)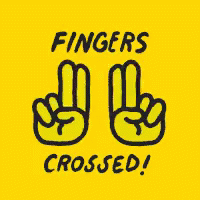 Until next girls out 💖