Did you know that Cebu has a mini-golf course? You don't need to spend a lot of money to be able to play. You just have to be yourself and have fun and be playful. There are just only a few rules to be followed to experience it. And that rules are for you to have fun and fulfil your golf longings.
In one of the tourist destinations Barangay in Cebu. There's a hidden gem place called "Serenity farm and resort". Which caters for your nature, staycation and food experience away from the City. And of course, your golf desires.
We the @hivecebubloggers were invited to experience their newly build mini golf and the hobbit house.
It was a lovely, cloudy afternoon when we arrived at Serenity welcomed by a warm smile with the owner himself and the manager.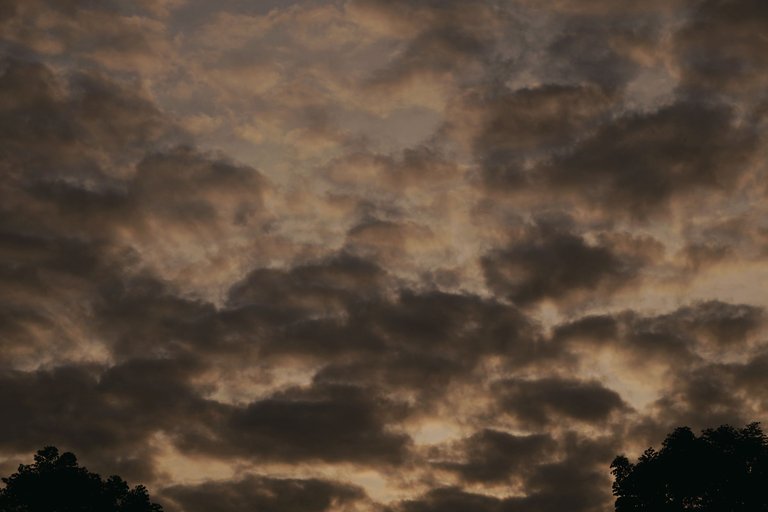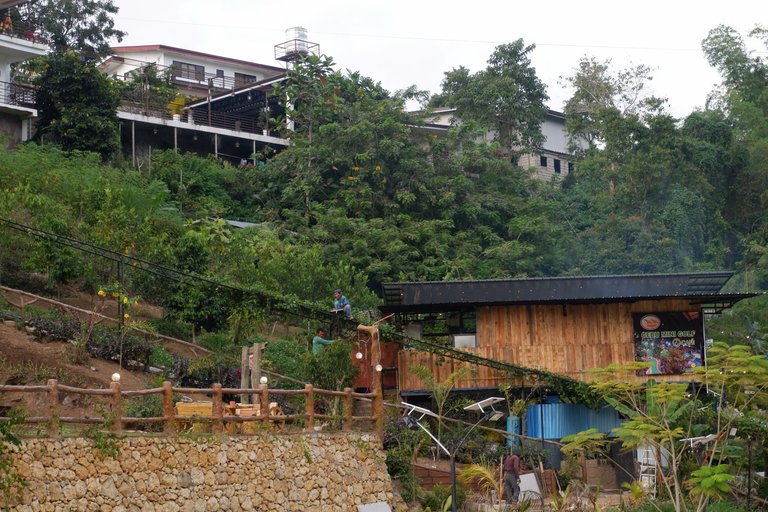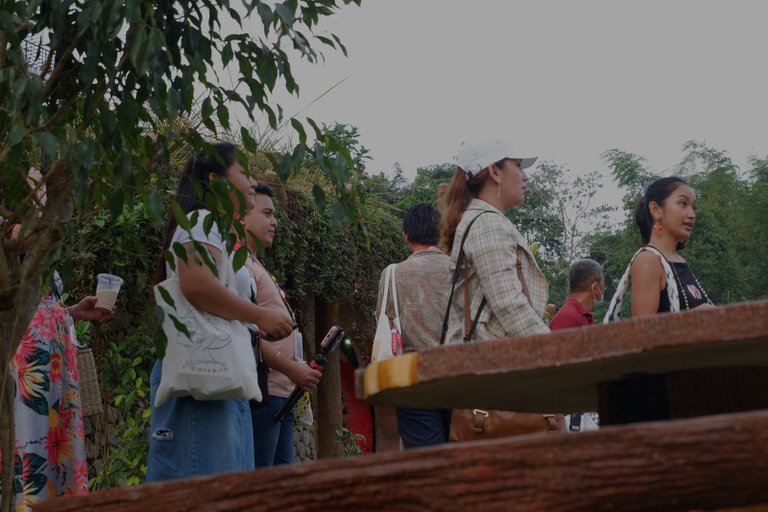 First, they showed us their HOBBIT HOUSE. And yes! You don't need to go to New Zealand. You just have to come to Serenity farm to experience how to stay in a hobbit house.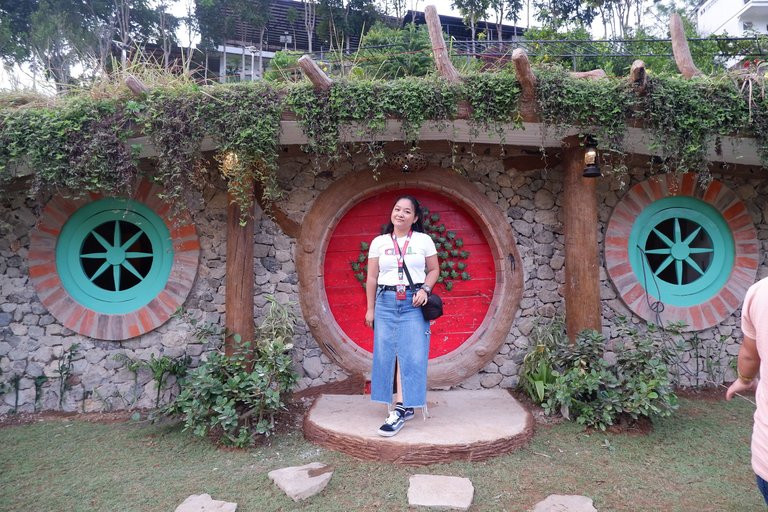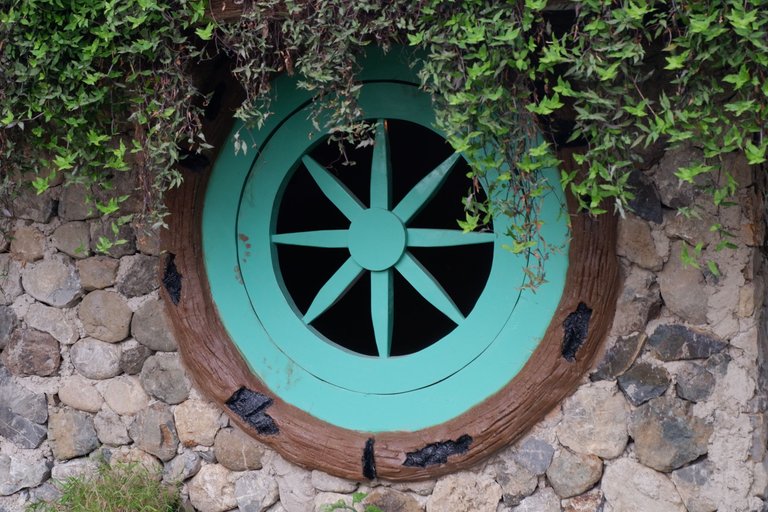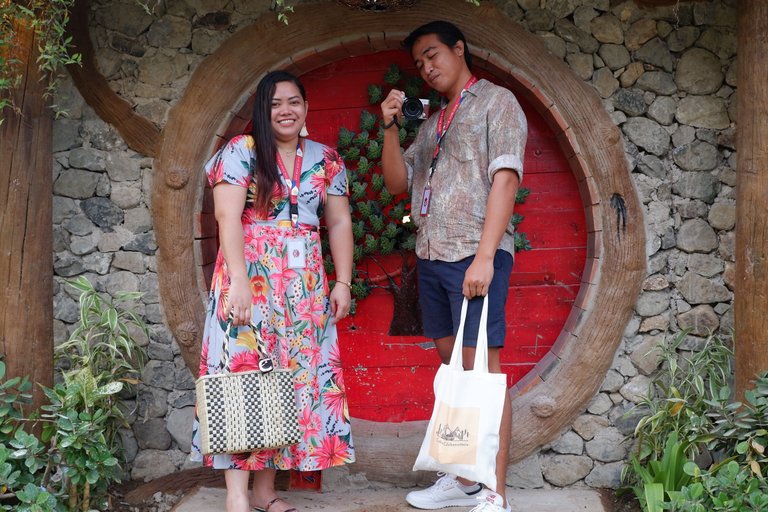 This place is open for booking. So, if you want to indulge and experience the hobbit house. You better book now! As holiday crashers are on the move
Starting today the 7th of December. They're will be the first guest to be catered at the Hobbit house. Imagine checking it in as the first visitor at the Hobbit House. It must be good and feel honoured.
Then Manager Jun showed us the way to the mini-golf which a few steps from the Hobbit House 🏠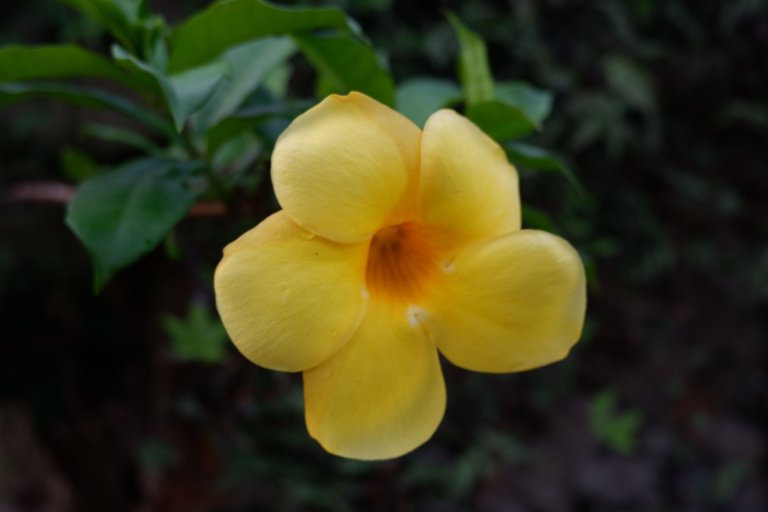 As you enter the area. The mini-golf Cafe will welcome you with their lovely staff and with their open space kitchen where all the food magic happens ✨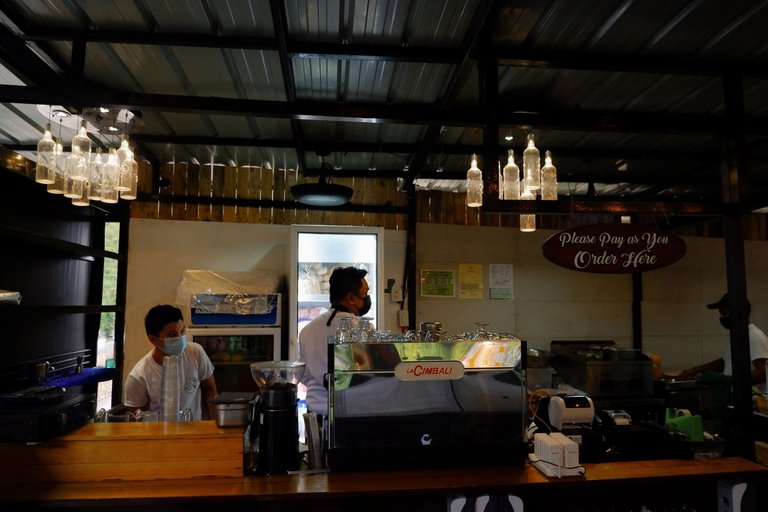 Look at those recycled transparent bottles being used as chandeliers. Cool right?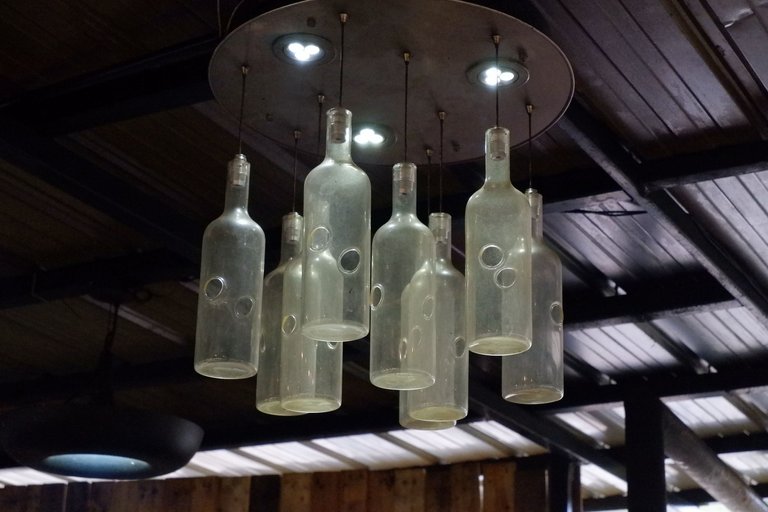 It's much better with their utensils like wooden plates too ✨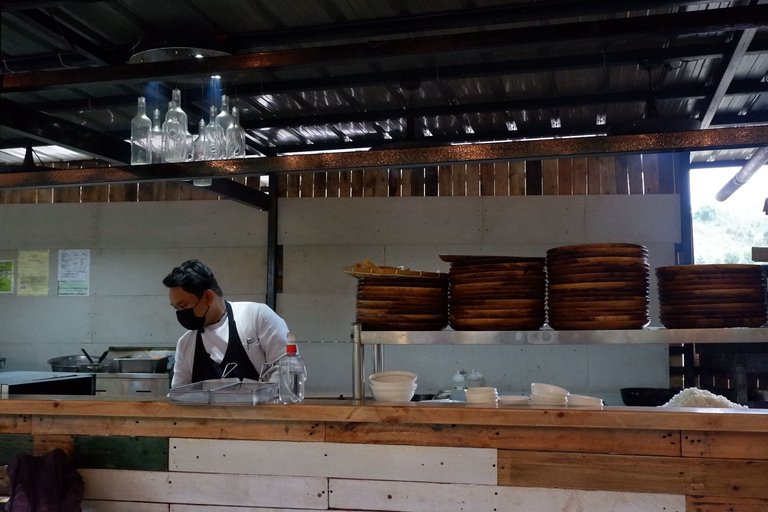 When I said where the food magic happens! Where your fresh delicious pizza is cooked from this oven. Amazing right? A real FIRE 🔥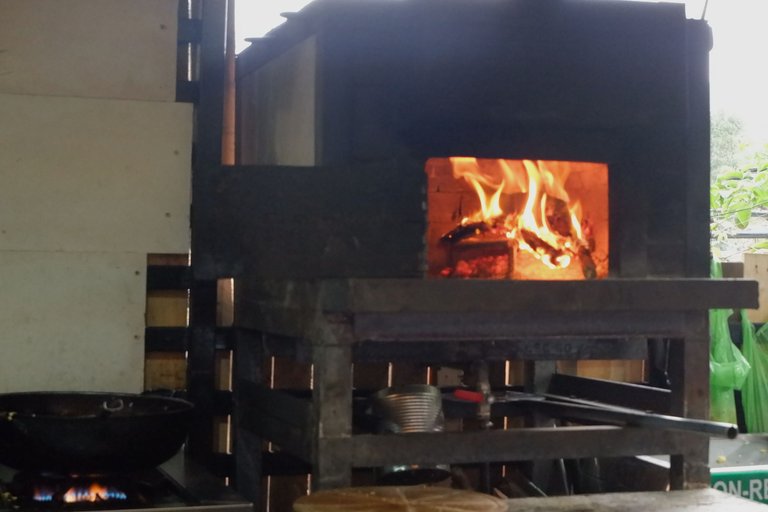 Busy people around the kitchen area preparing some good dinner for us ✨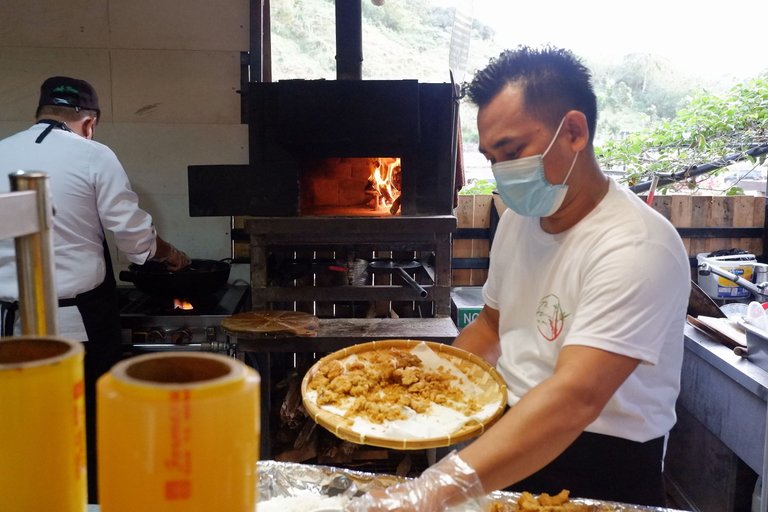 Since it is still pandemic. It's good to see how the crew make our food with proper kitchen protocol and care.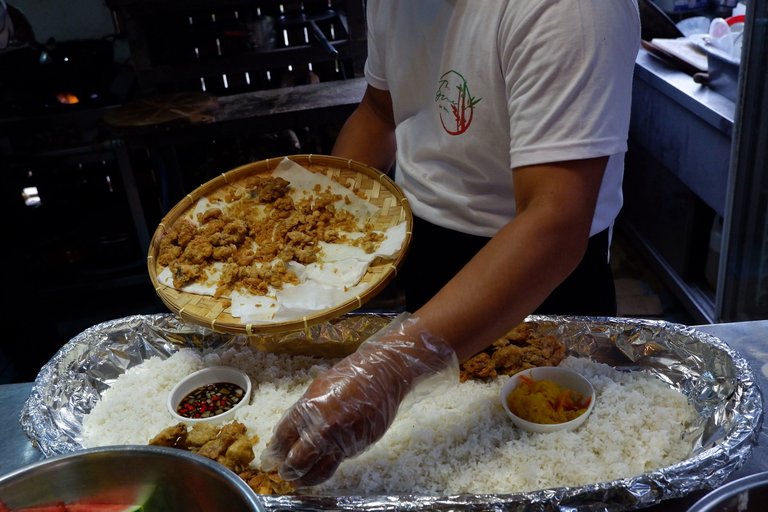 The highlight of the cafe! MEET COPPER. Copper is an adopted cat of the Cashier of the Cafe. She said. She found Copper in the Bamboo grove. Since then, Copper stayed in the cafe making cat lovers customers happy with his little jump and being clingy. And of course, we had some playtime together as he's been so nice cat. I even shared with Ate Cashier that I have adopted stray cats too and showed her my tattoo. So happy to know how people are so good to animals and kudos to the owner for letting Copper stay ✨🐈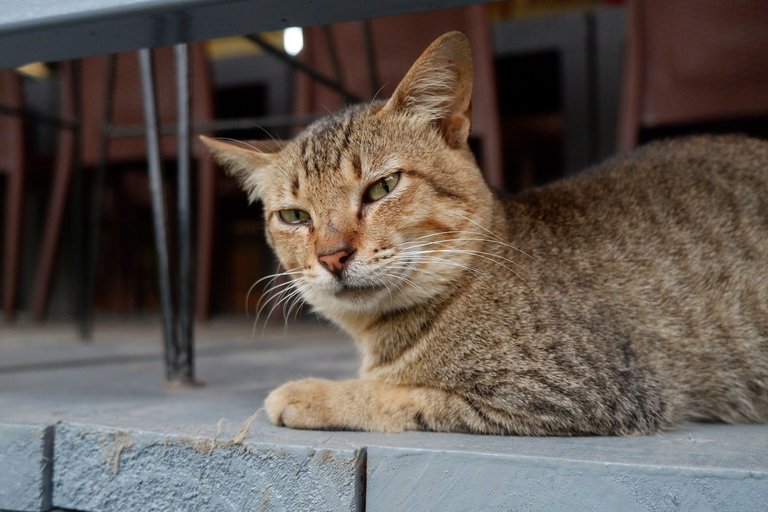 As I have been playing with Copper while the rest of the @hivecebubloggers are busy as bees roaming and checking the area. I had the chance to have my coffee Sesh with their very talented barista Ate Zedd(Syd) something like that. Been teasing her about her name as it sounded like a DJ. Coz I have been thinking about Zedd. 😁
Barista Syd offered us some of her expertise. HER COFFEE ☕✨
From espresso, hot mocha, ice-cold mocha into cafe lattes ☕✨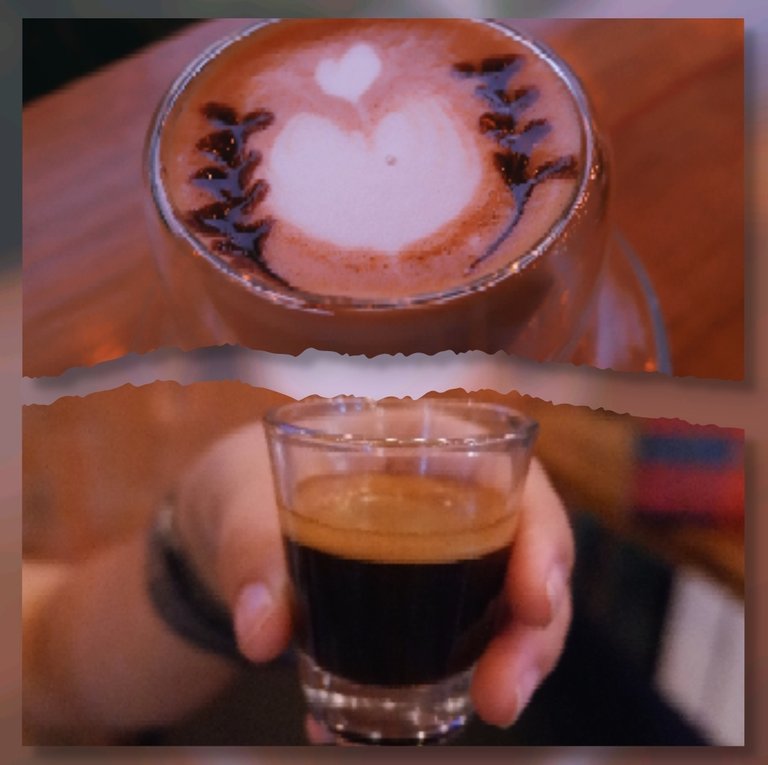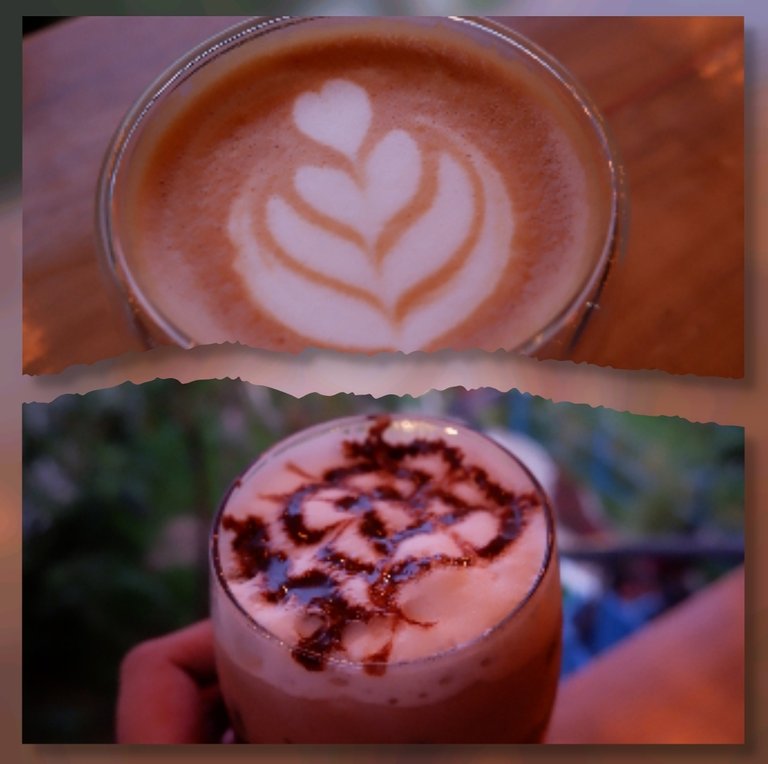 Then she offered more cafe latte ✨☕ And showed us her foaming designs.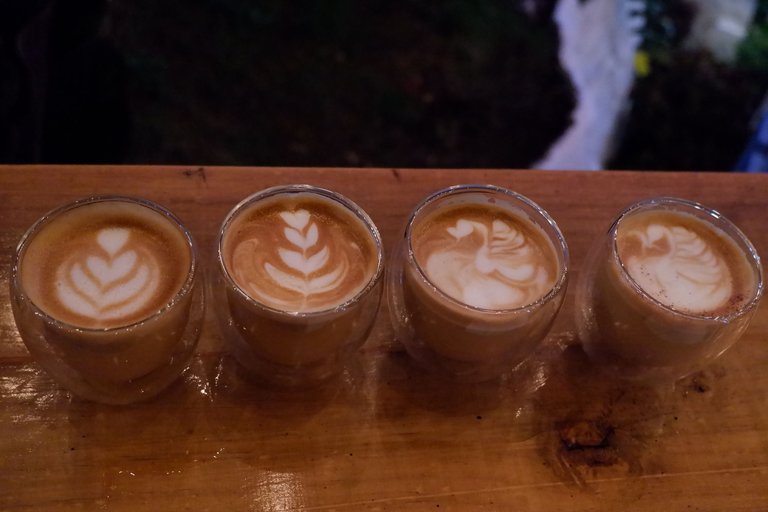 The cafe lattes were my favourite aside from their cute foaming designs. It's good to have it there while enjoying the serenity of the place.
Having my coffee time watching the gang playing mini-golf.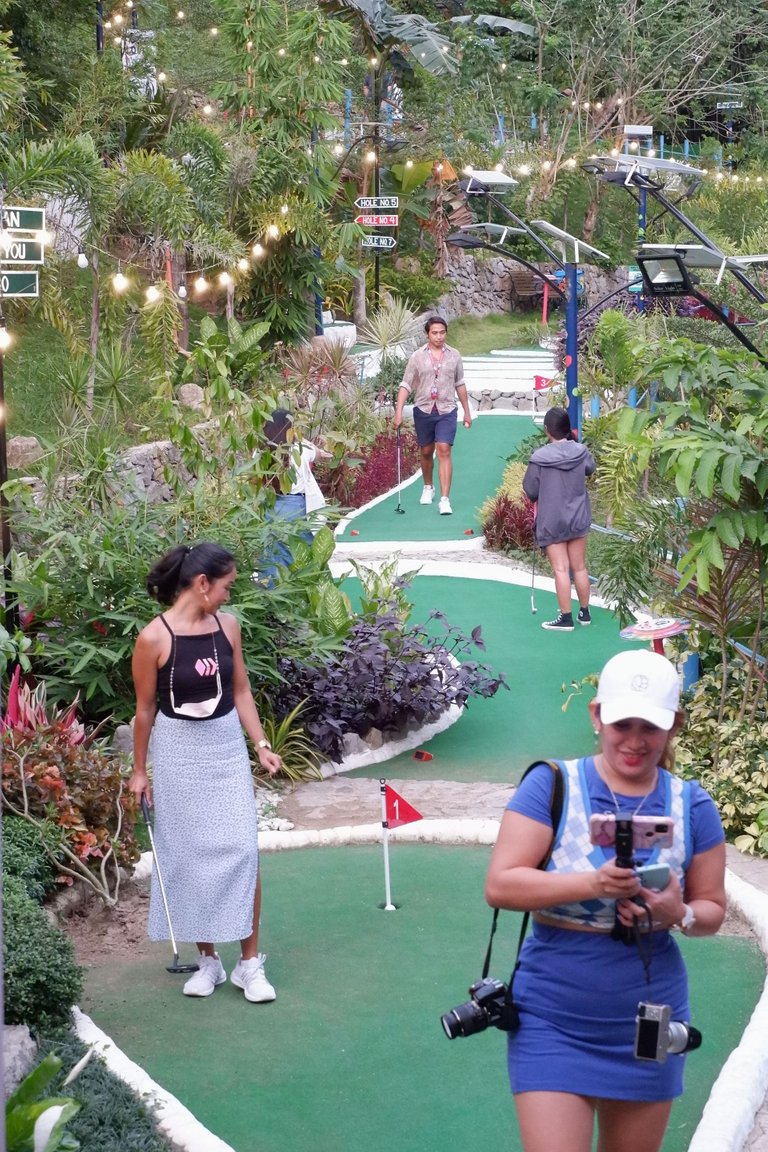 These kids loved it as it was fun ✨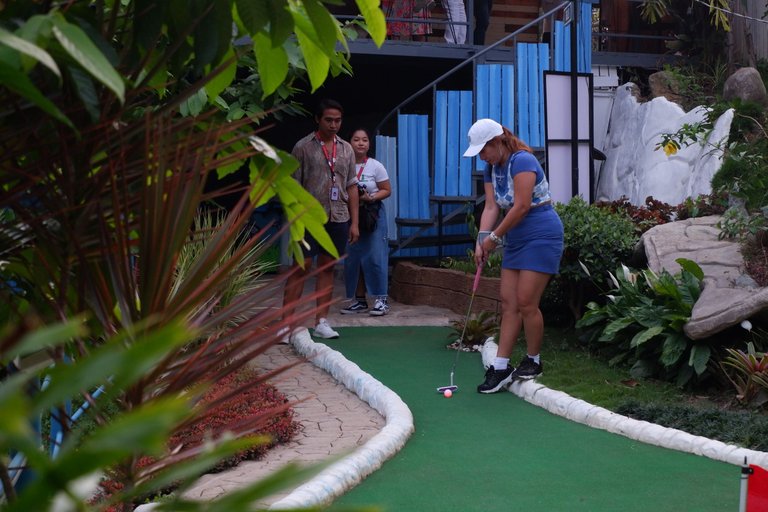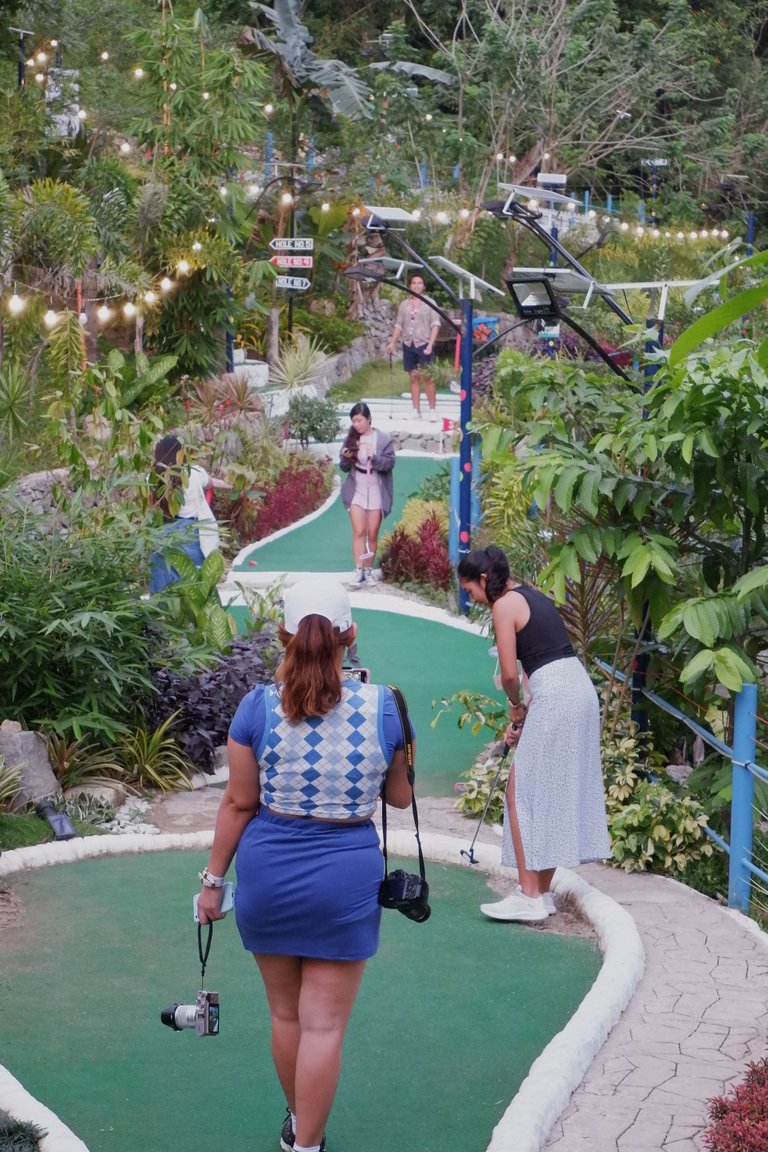 There are a few rules to be followed to have more extra fun on playing mini golf 😉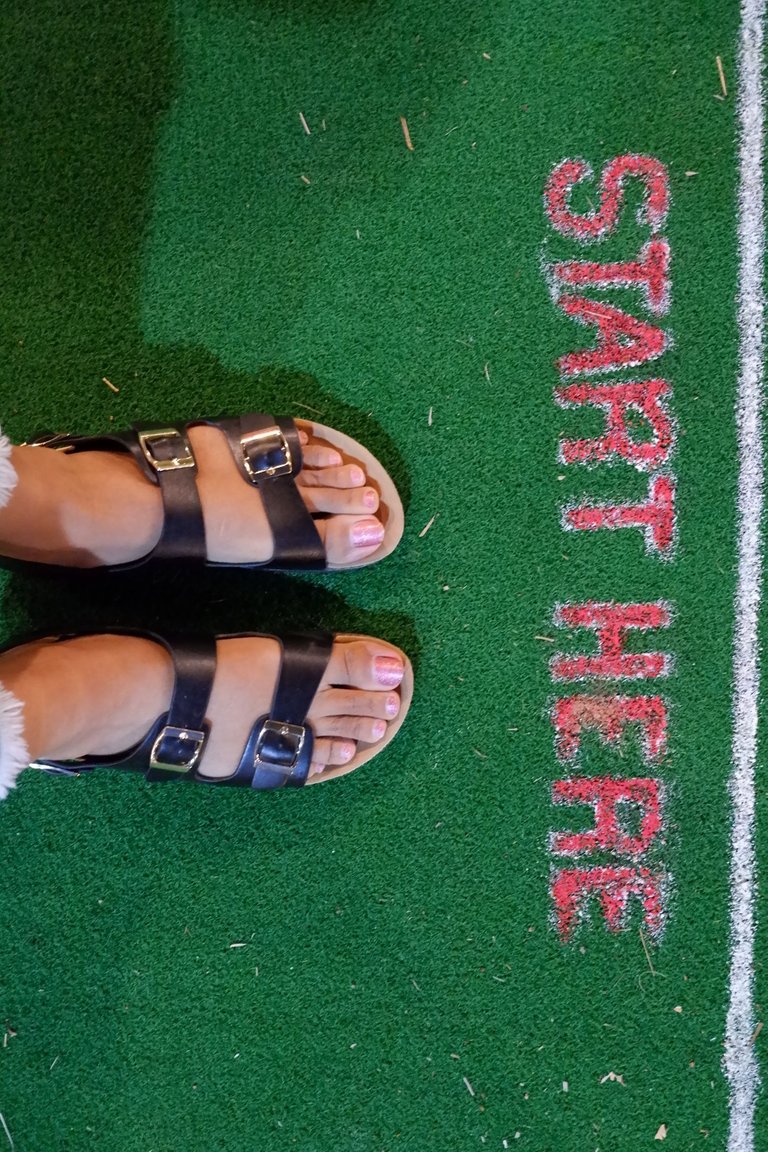 You start here 😉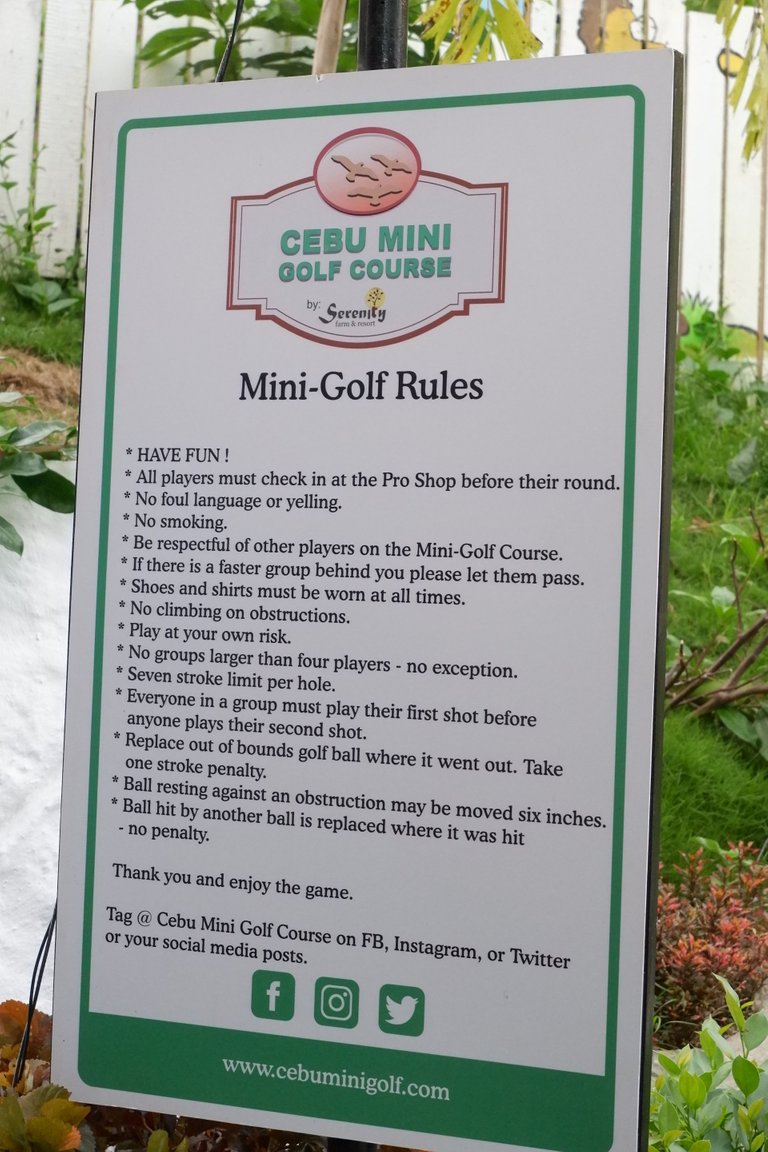 Then, You read the rules ✨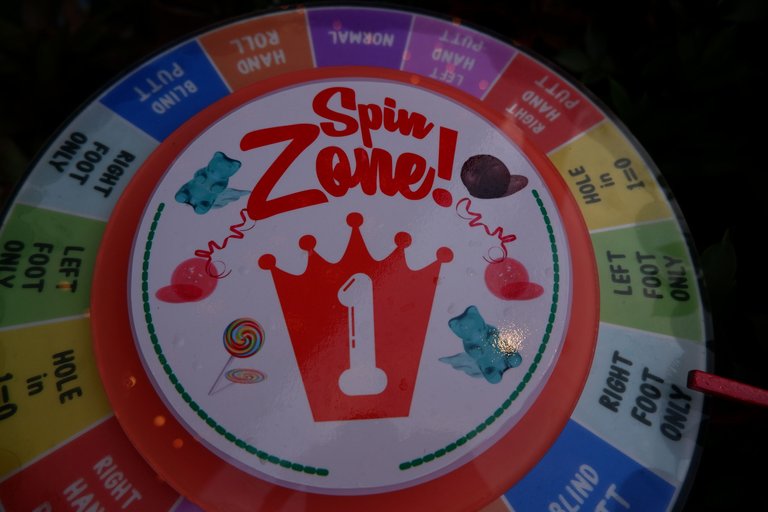 Spin the wheel of the spin zone! And wait where it stops ✨ As instructions will follow 😉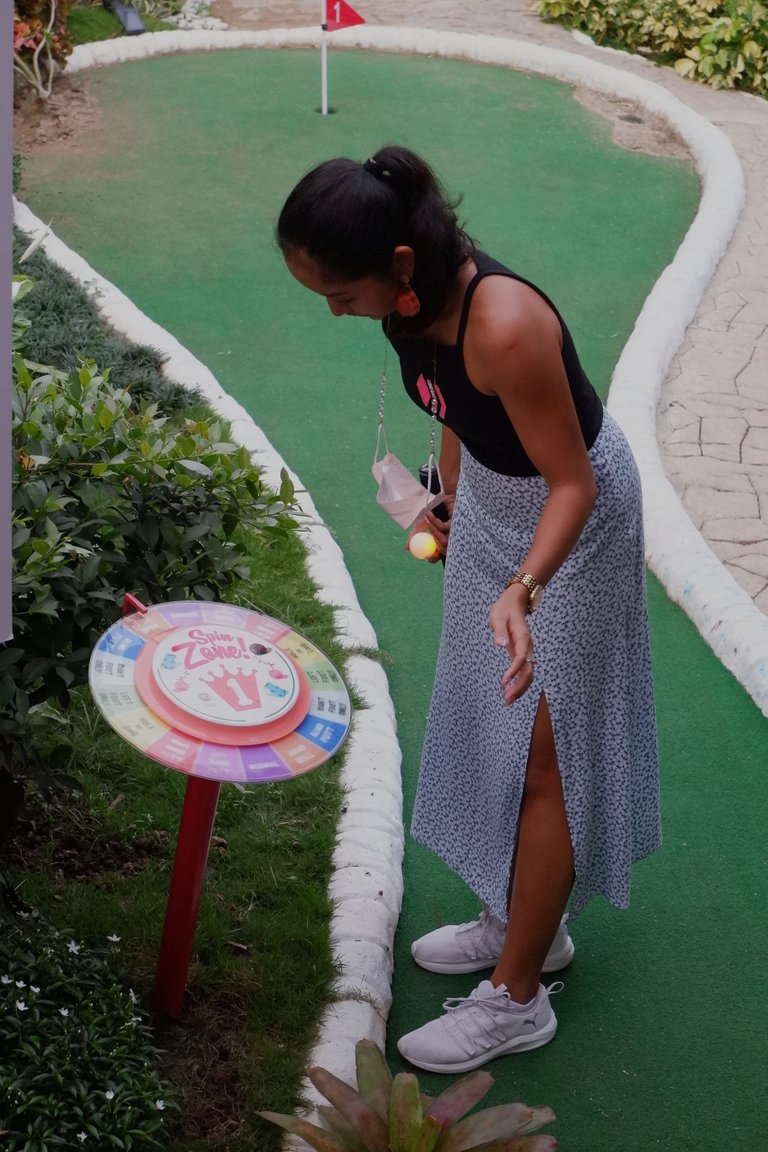 And you're good TO GO 🏌️‍♂️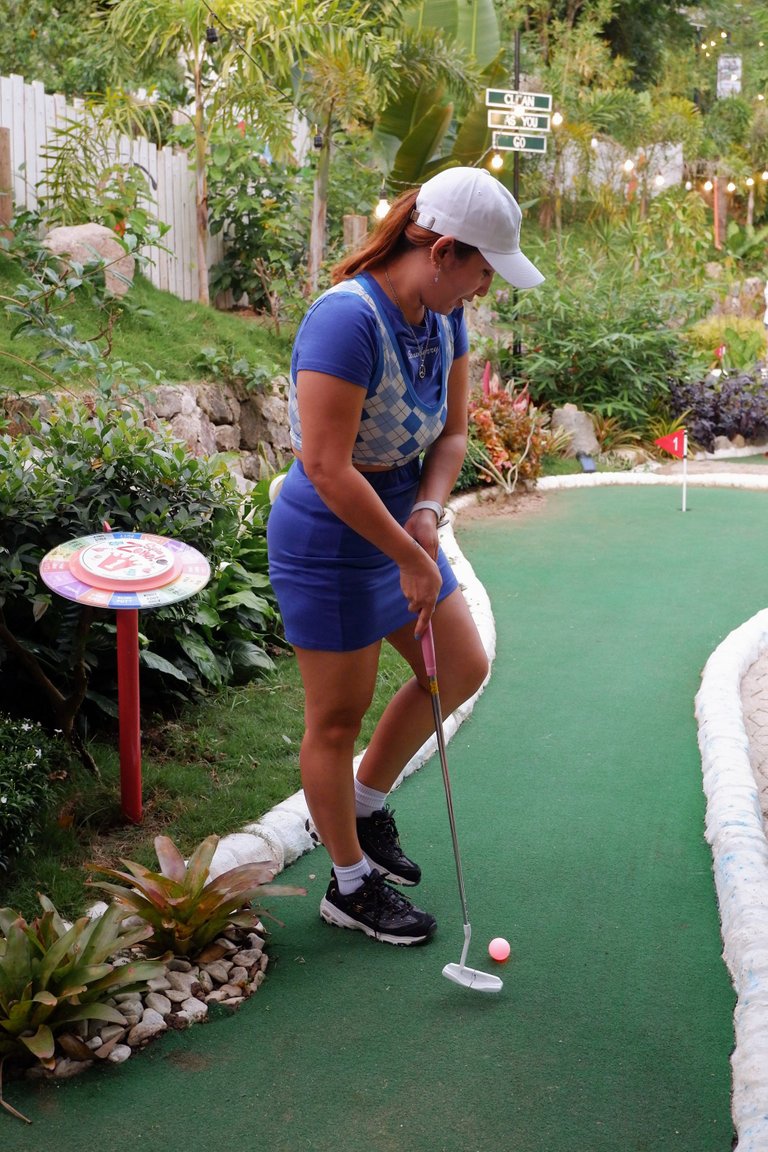 Then wait until the ball goes to the hole ✨😉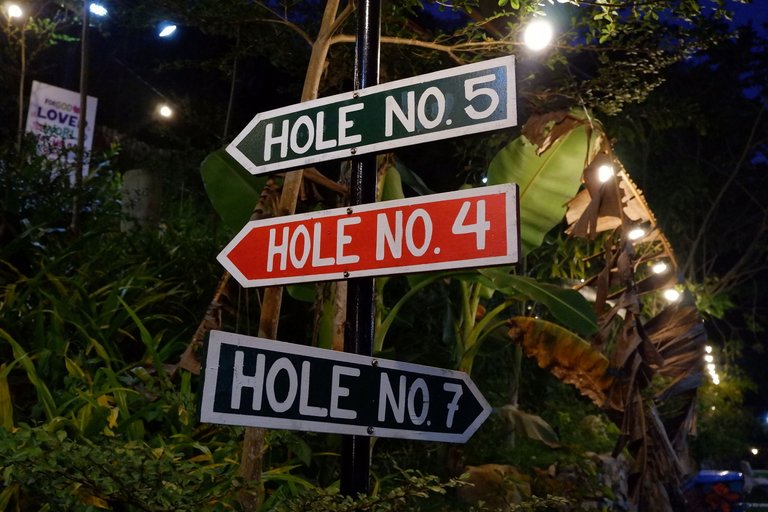 Then tadeeeeeeen! Either you hit the hole with your ball or not. You are still a winner 😉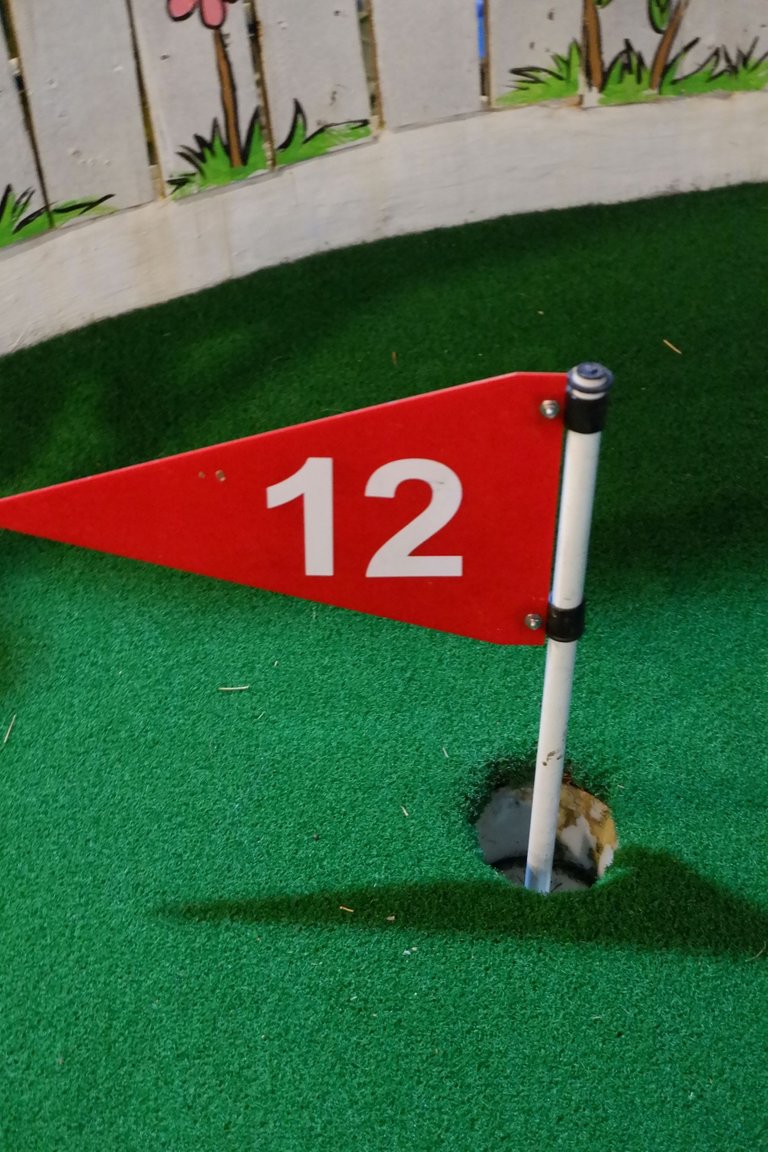 Aside from their mini-golf. They also have a swimming pool and playground for kids. Which is a good combo for a family trip. A place in one for everyone. ✨😉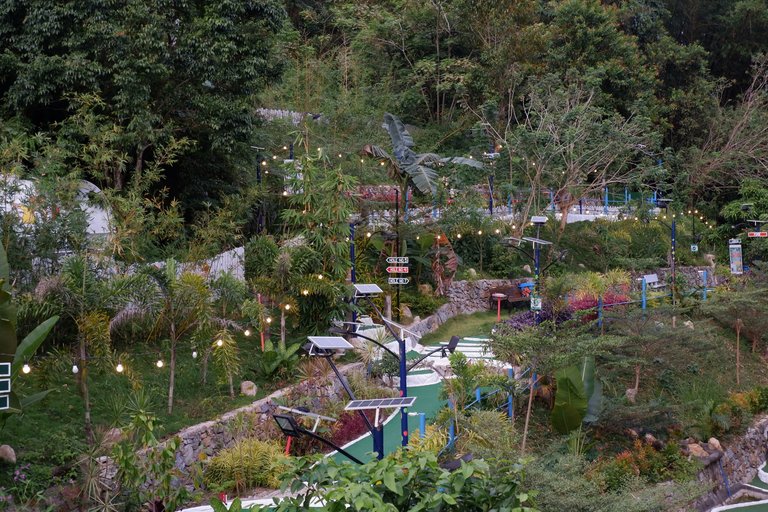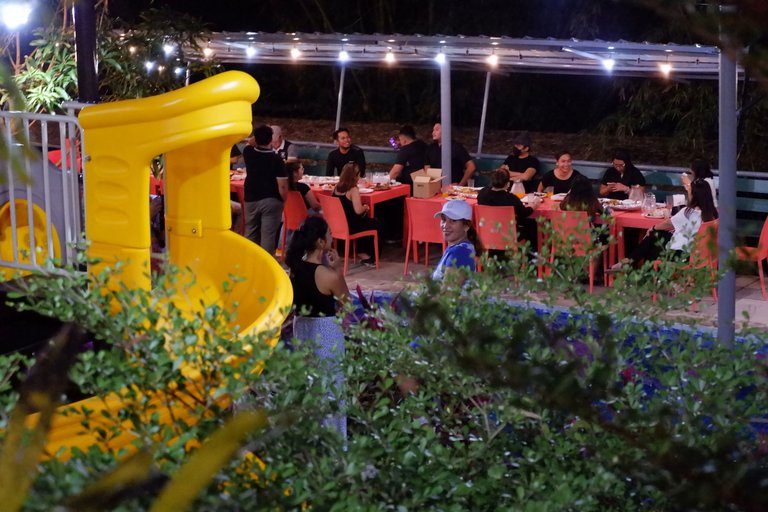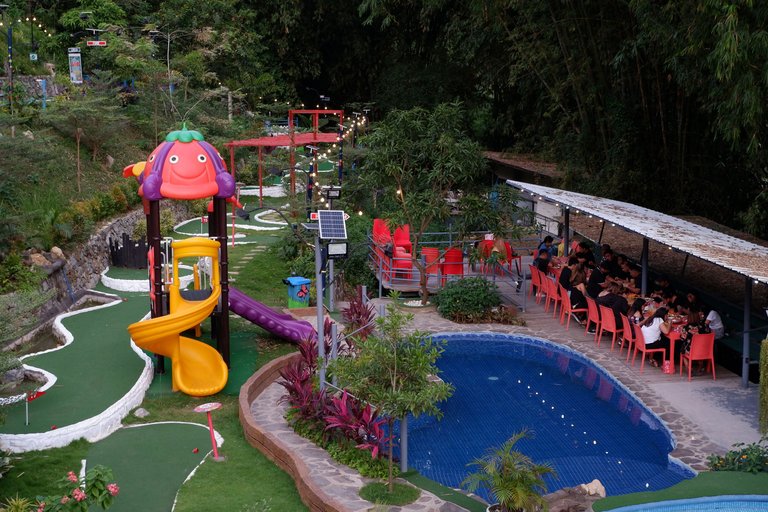 It was an amazing experience to see all of these things in person. Having a business is tough but having a goal to have your customers enjoy every corner of what you're offering is remarkable.
The serenity team along with the owner prepared some sumptuous dinner for us.
The boddle fight menu includes some tropical fruits like ripe mangoes, watermelons and pineapple. Also, they prepared some chicken skin, grilled chicken, some tuna (panga), noodles, spring rolls and rice alongside some sisig and pizzas fresh from their stove.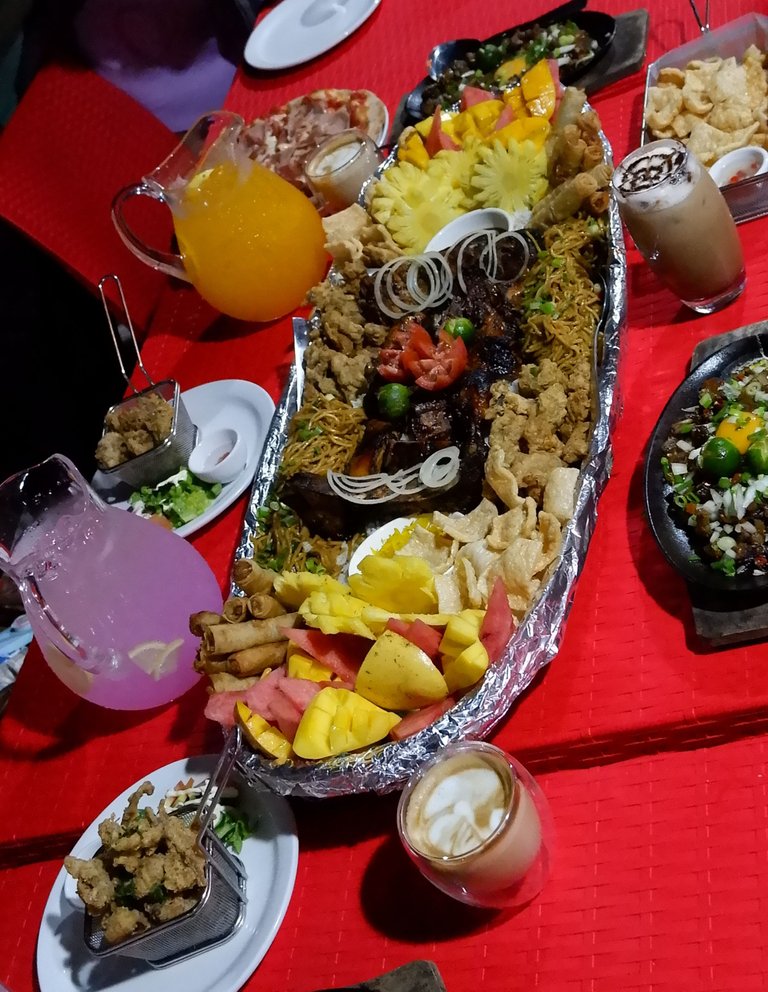 This set is good to share for like 10 people. And it's already a lot for us and we're even most likely 10 folks. You get what you paid for ✨ So grateful to the Serenity team for having us around.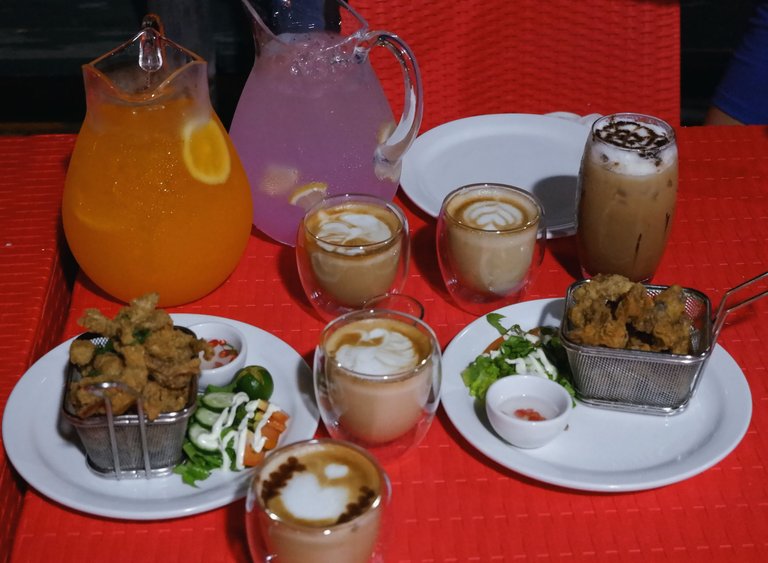 More coffees, juices and side dishes.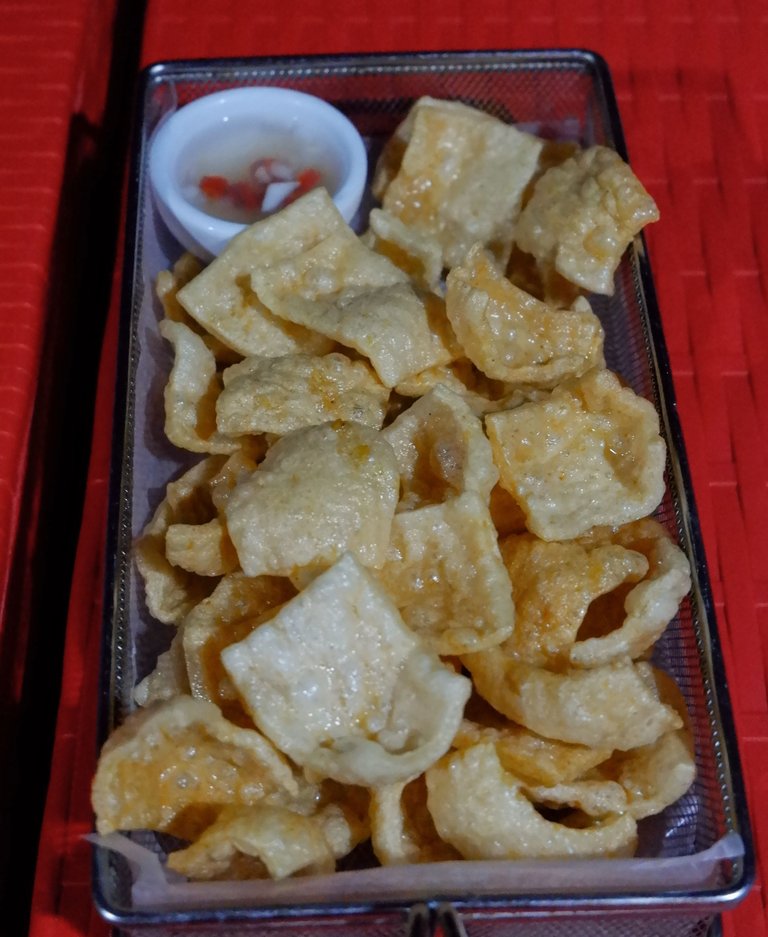 CHIIIIIIIIIPPPPSSSS 😋✨
And they're amazing super goodie pizzas! 😋✨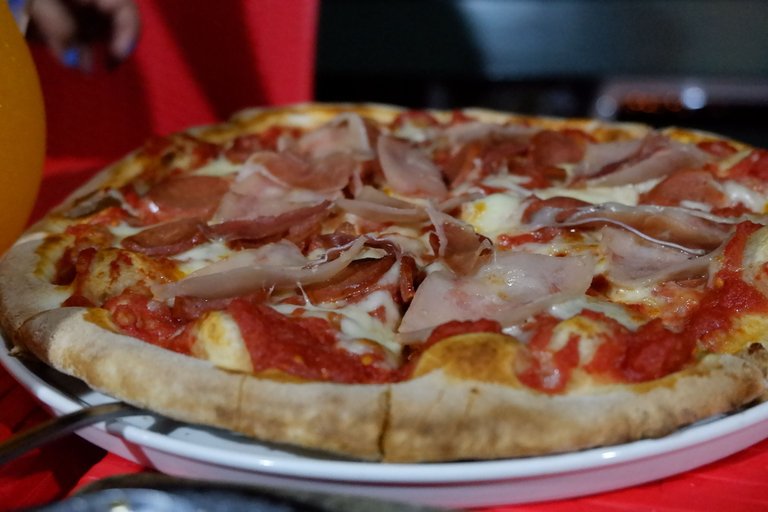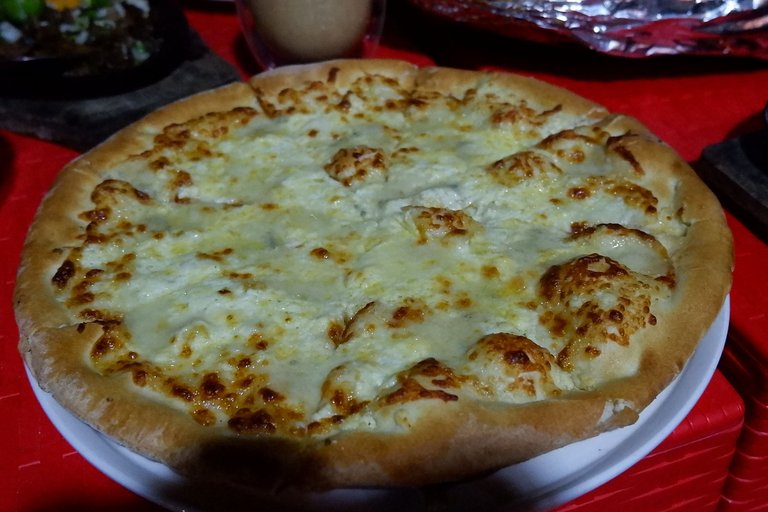 Well, their sisig and pizzas were my favourites. We went home with a happy heart and a tummy full of good food. And an amazing mini golf experience to share with our friends around the universe.
Can't wait to be back. Until then! 🏌️‍♂️✨