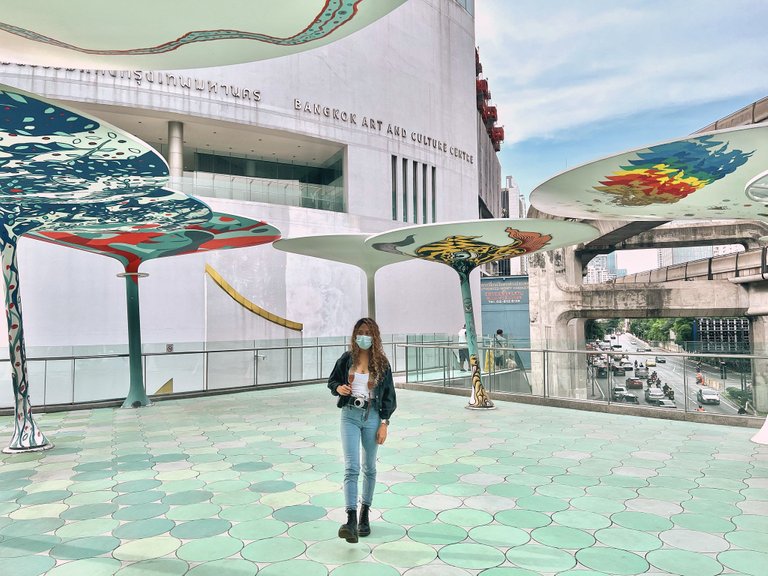 During our short vacation in Bangkok, we were able to visit Bangkok's contemporary art center. It was close to Centralworld so we went there after our window-shopping.
There are a lot of galleries in museums in Bangkok but we didn't do some gallery-hopping as there's literally a lot to do in this city that we didn't reserve some time for it. :D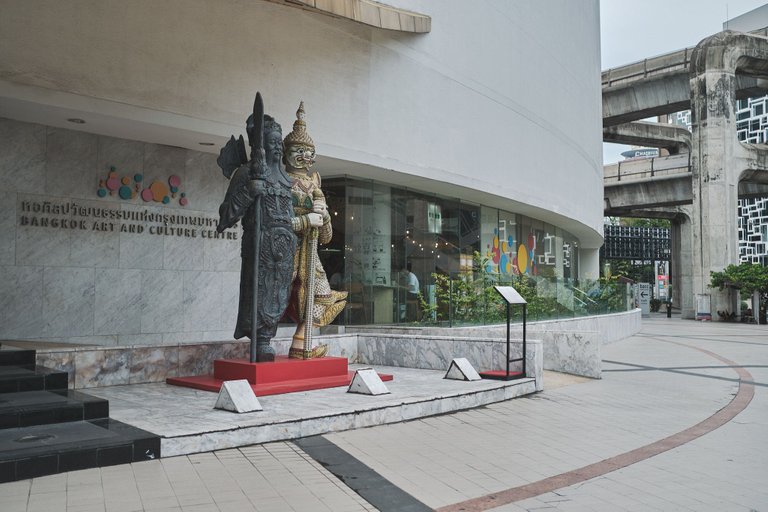 It's amazing to see all these statues that represent the country. It shows the pride in their culture and craft as you can spot all these not just in museums, but in some random places you wouldn't expect. I love it. :D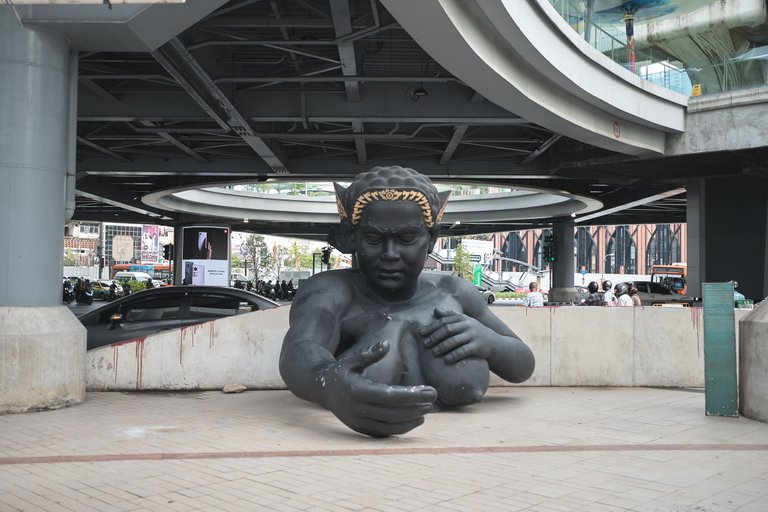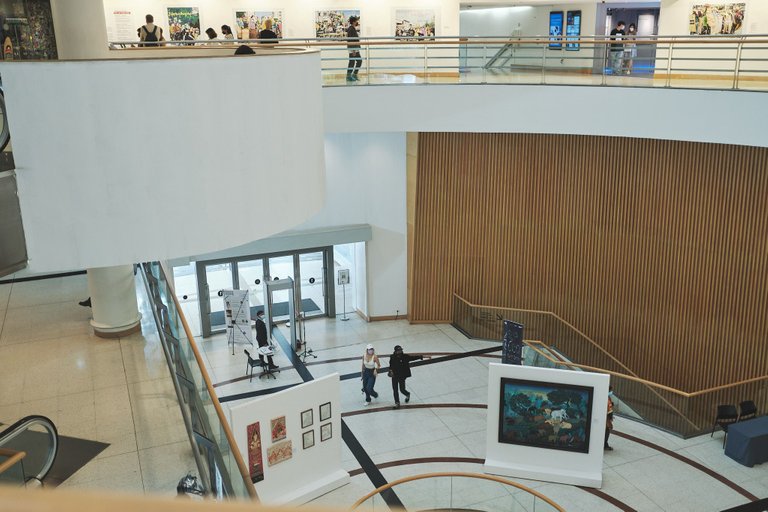 The admission is free. Upon entering you will be greeted by the exhibit in the center and there were quite a number of visitors that time - mostly people of my age.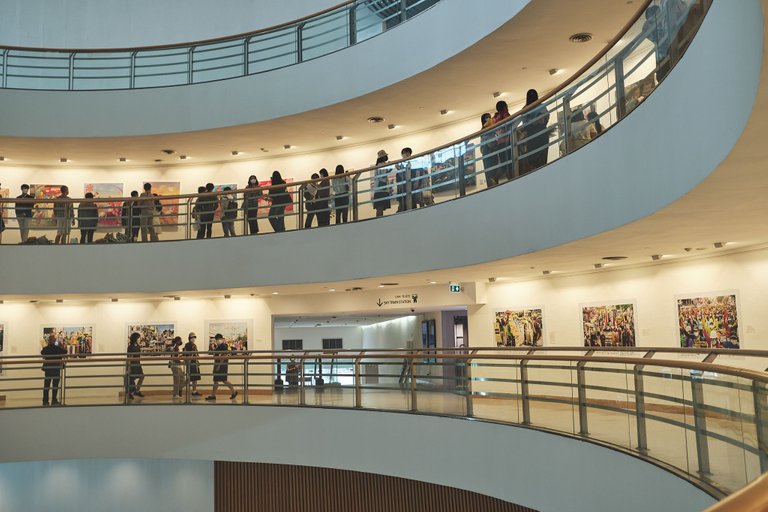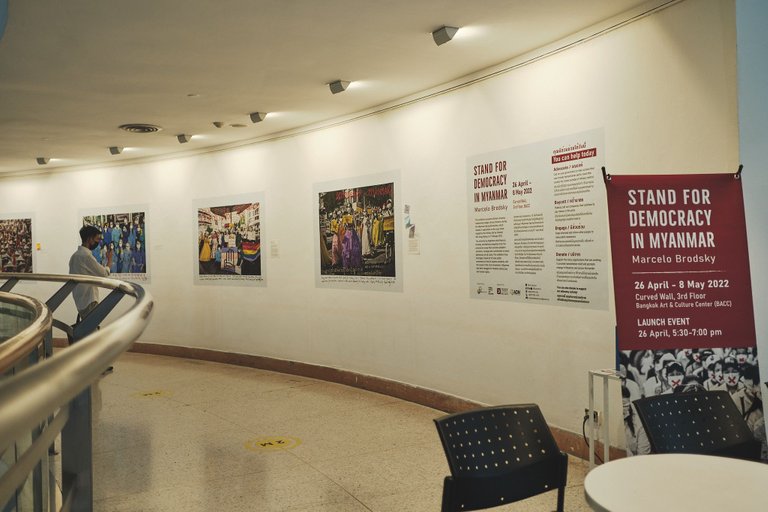 On the second floor is an exhibit that talks about the recent events in Myanmar.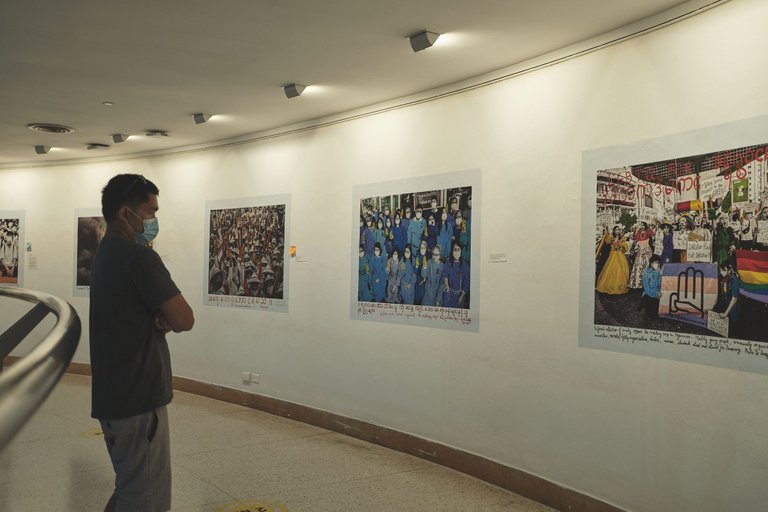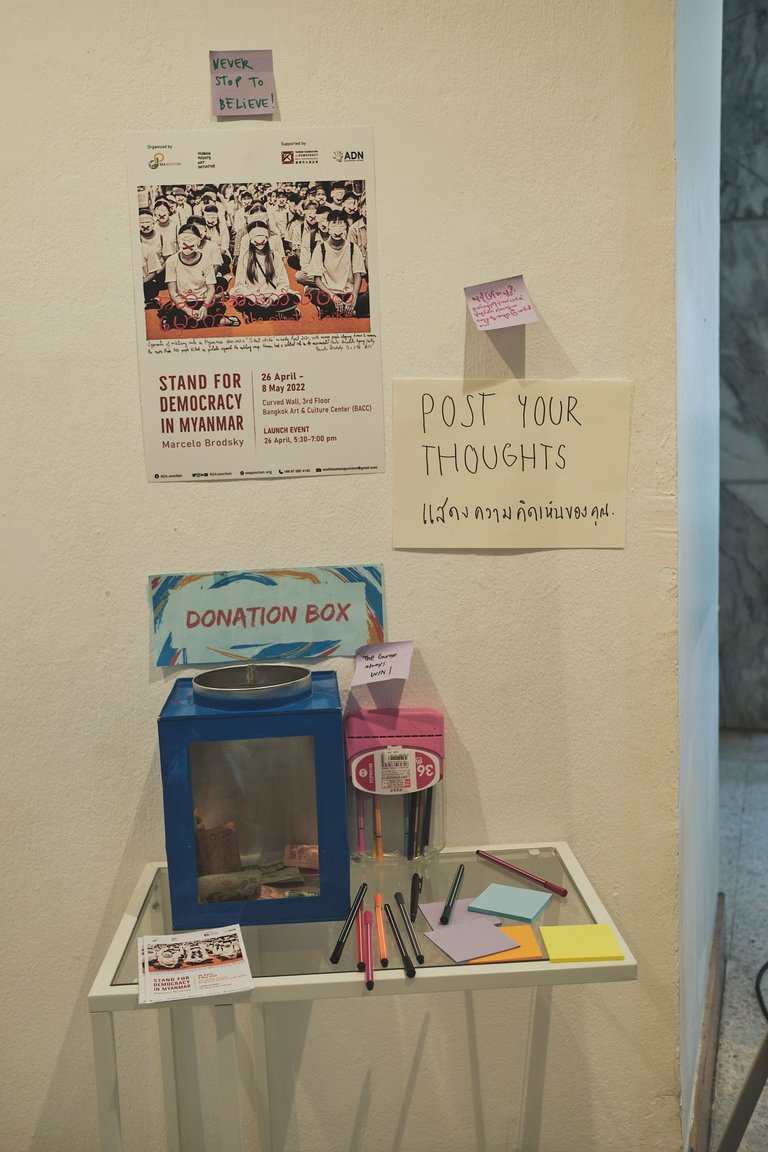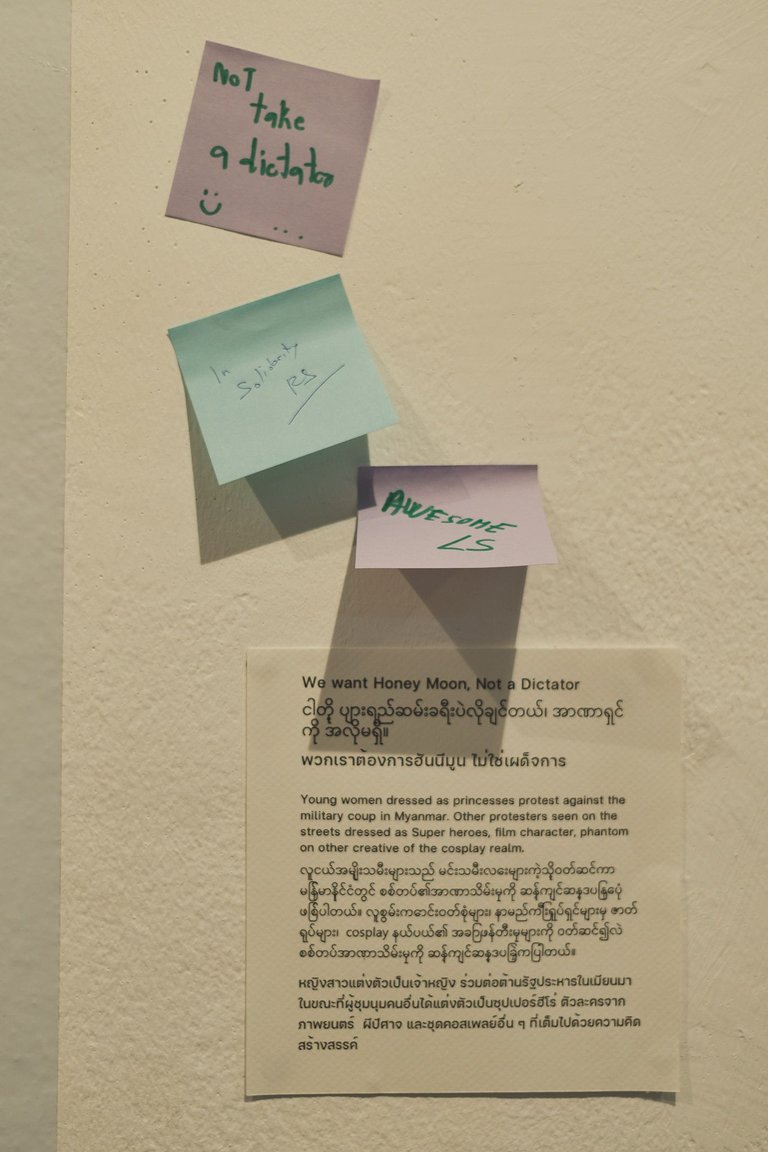 ---
The artworks here are powerful. Even the style of the artist/s convey such powerful impact. I felt heavy when looking at the works, but I also felt their pride and how they are fighting for better lives and at the same time it made me feel sad for my own country. While others are fighting for what's right, here we are repeating our terrible history... Sana all they're not gonna take a dictator...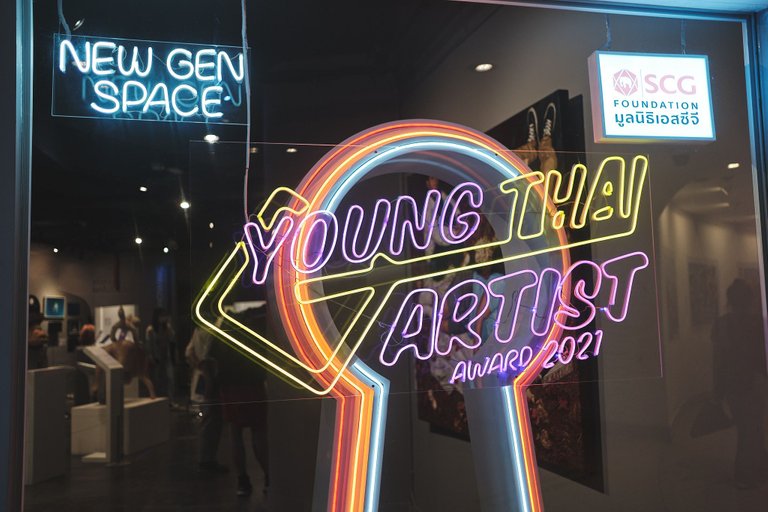 There are a lot exhibit spaces in every floor and this Young Thai Artist Award 2021 is one of them.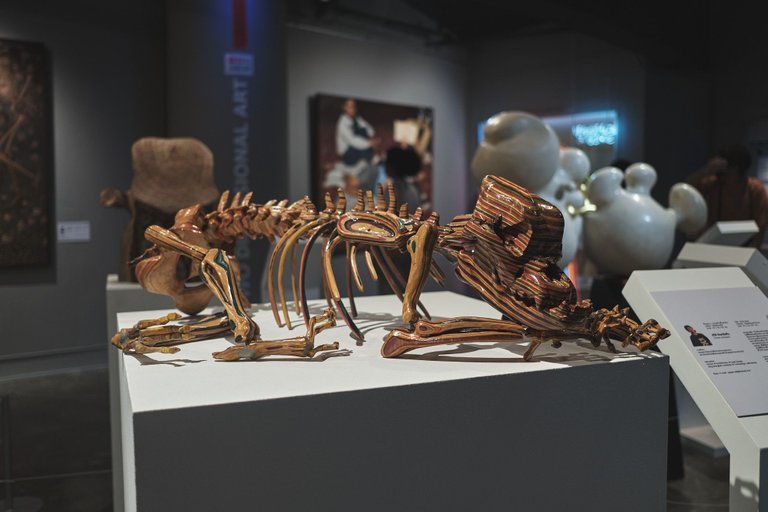 Their contemporary art scene is pretty good and it's so refreshing to see something other than culture-related works. Poverty porn works is pretty popular here and I'm done seeing those type of works.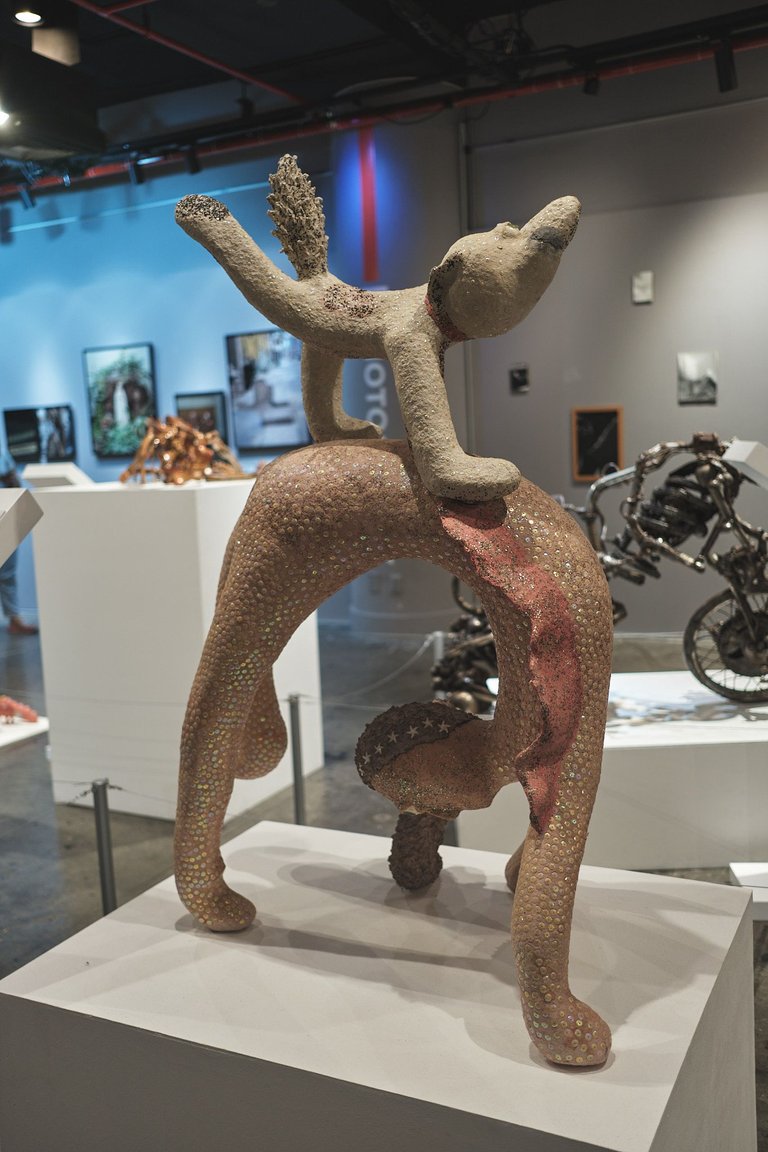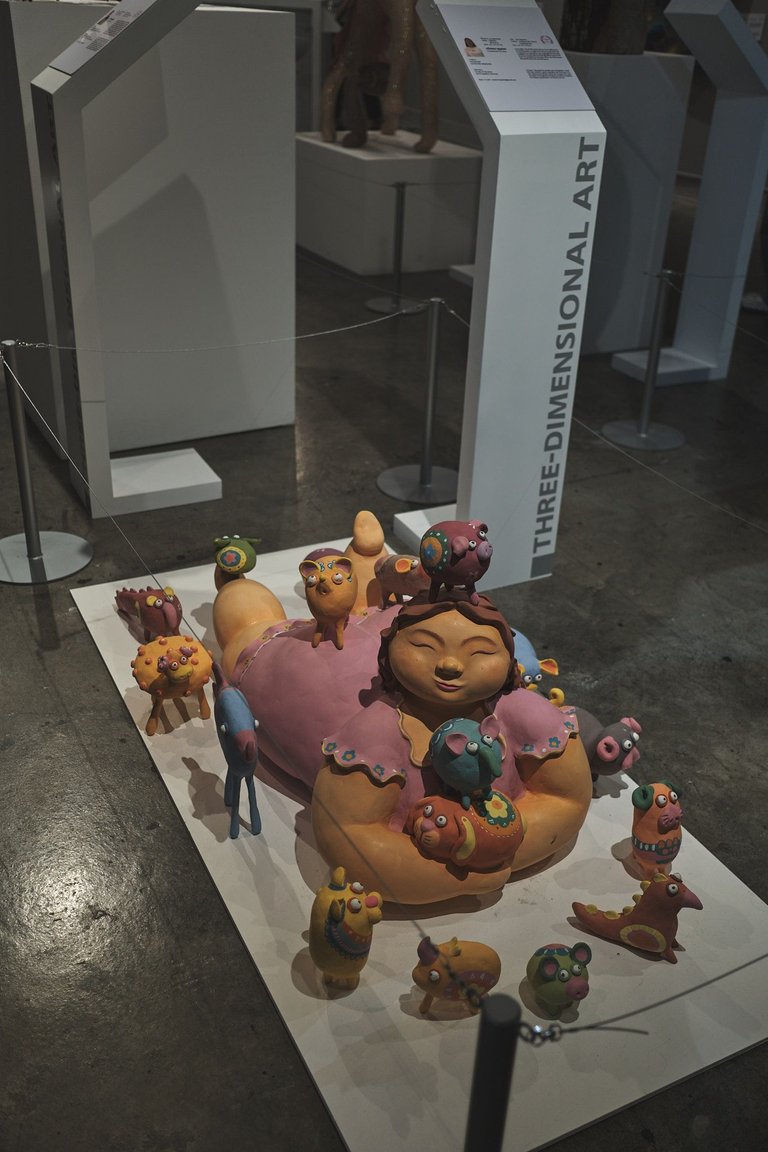 ---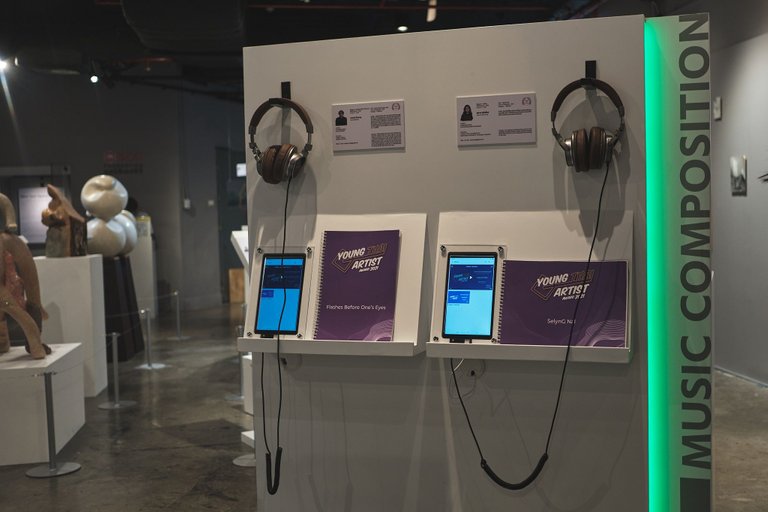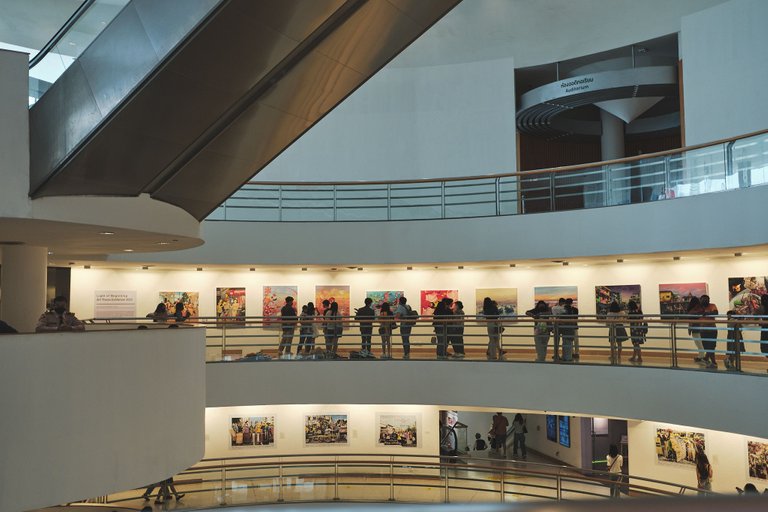 On the third floor, there was an opening ceremony. :D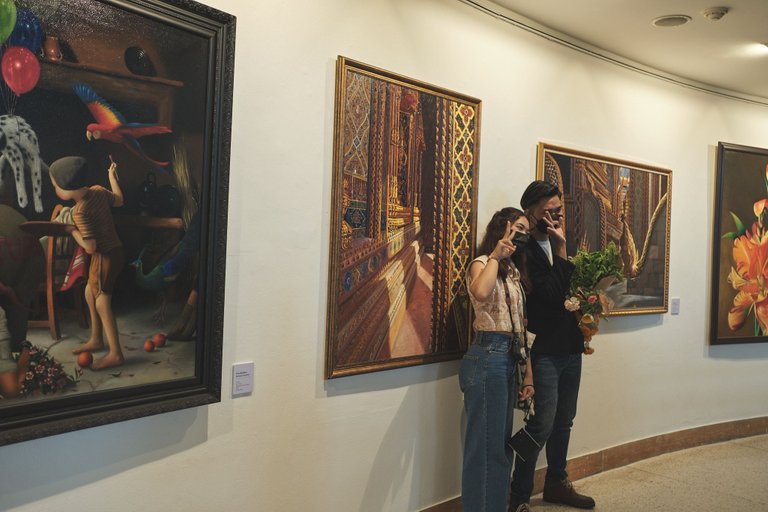 There were artists standing beside or near their works but I was too shy to approach and talk to them. It's not like me lol.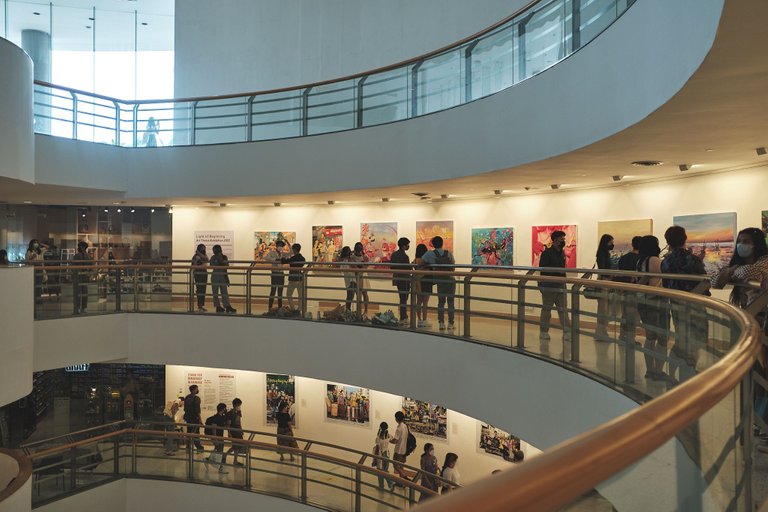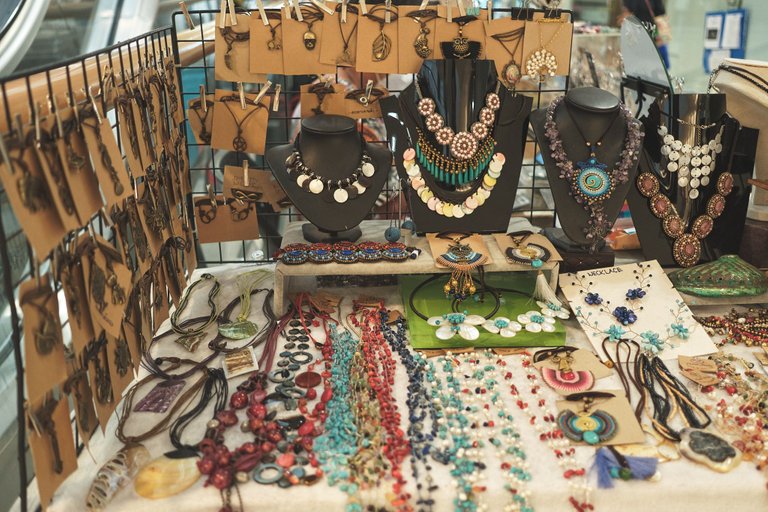 There are also several stores inside the premises like this one. Some art Bangkok-related stuff and some art art stuff.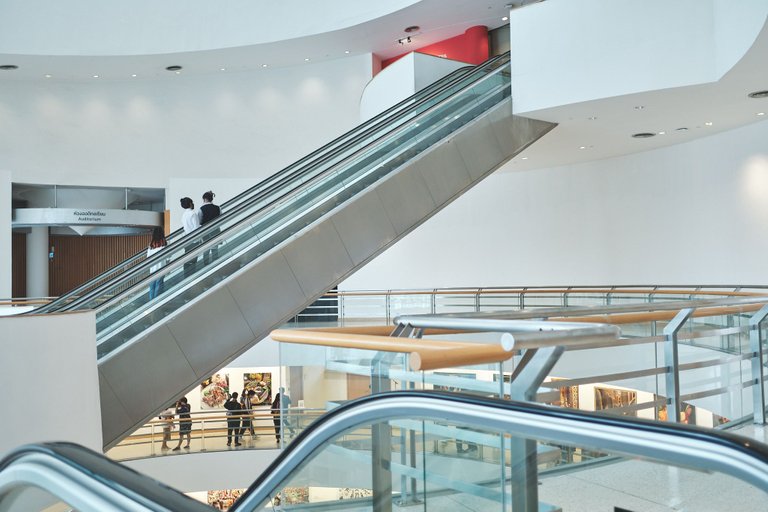 There's this BACC shop too that sells souvenir stuff.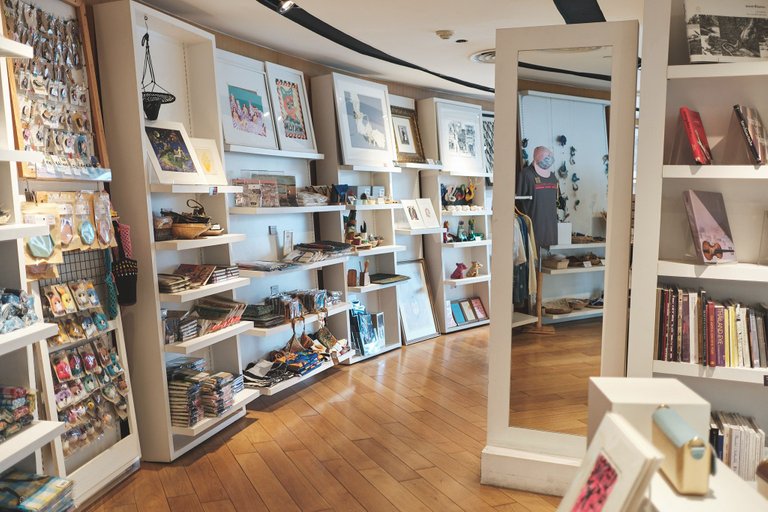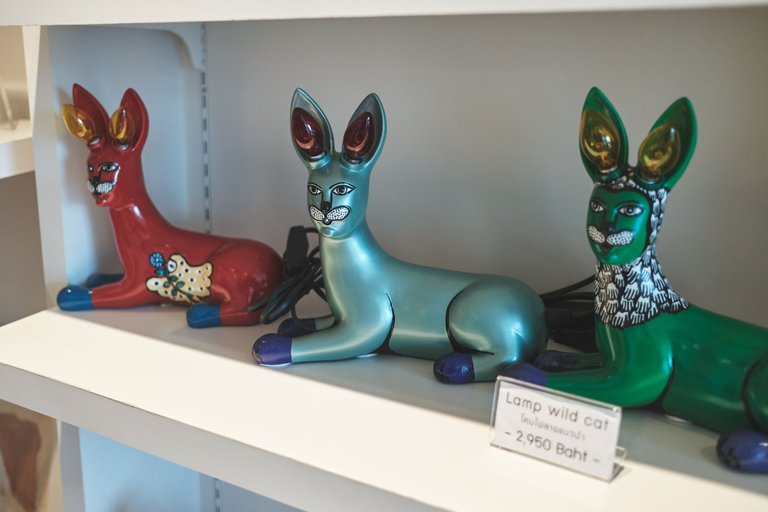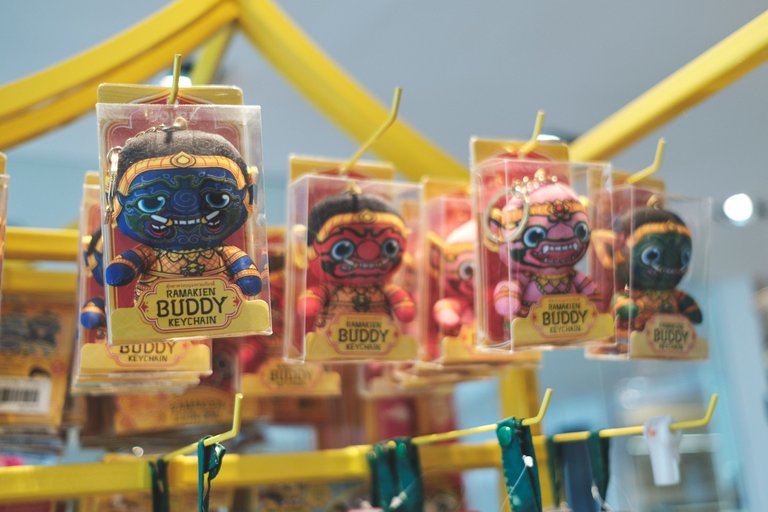 ---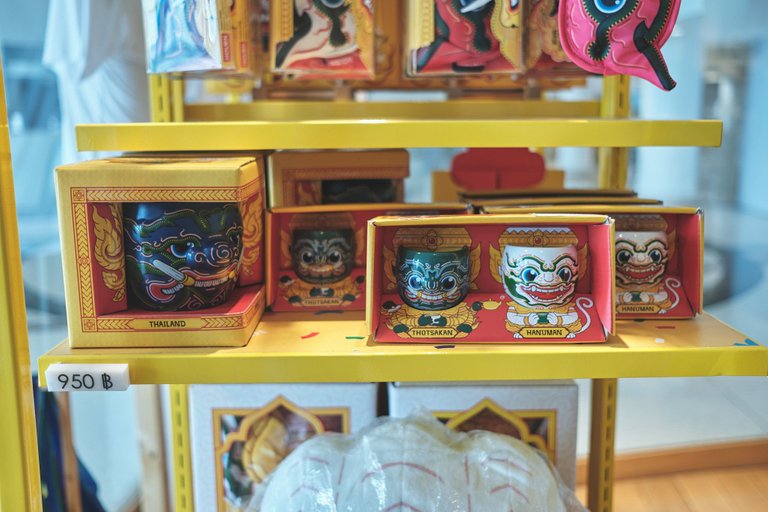 These mugs are really cool and I wanted to buy one but I remembered taking it with me to the airport is not convenient as we were about to go to Phuket that time. We don't want to break these before even arriving at my country lol. Besides, the souvenirs here are quite expensive. :/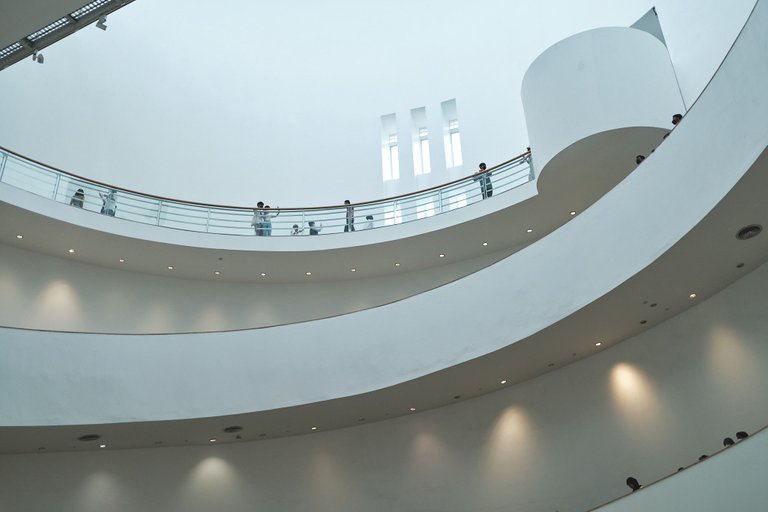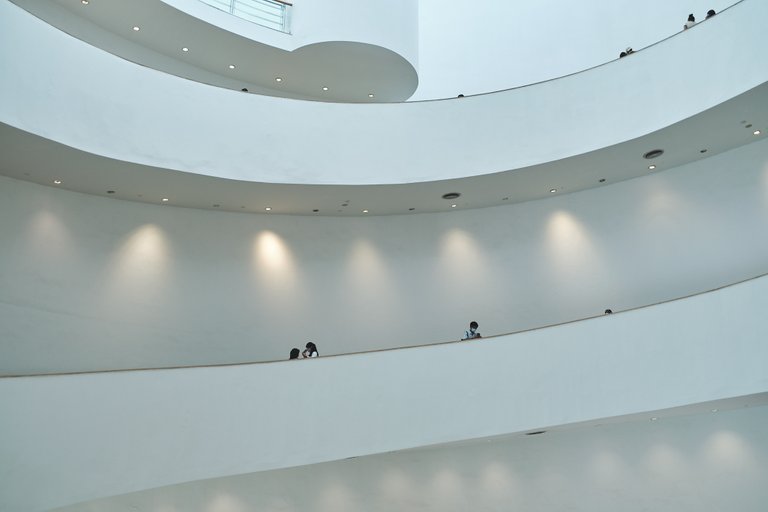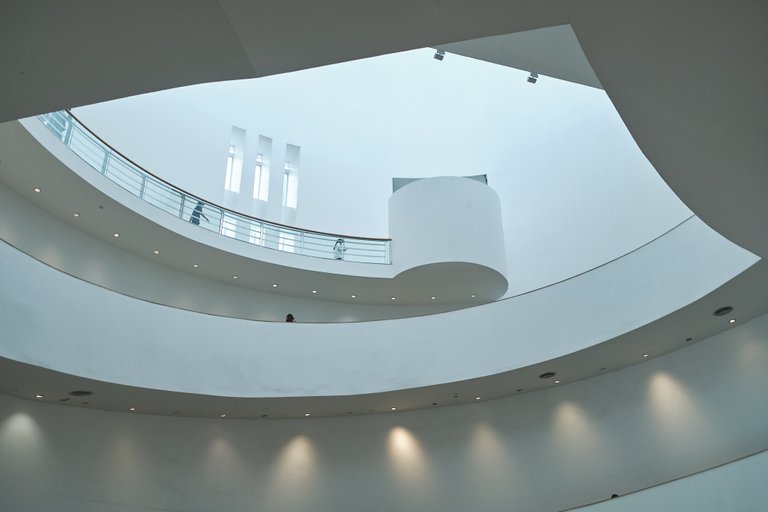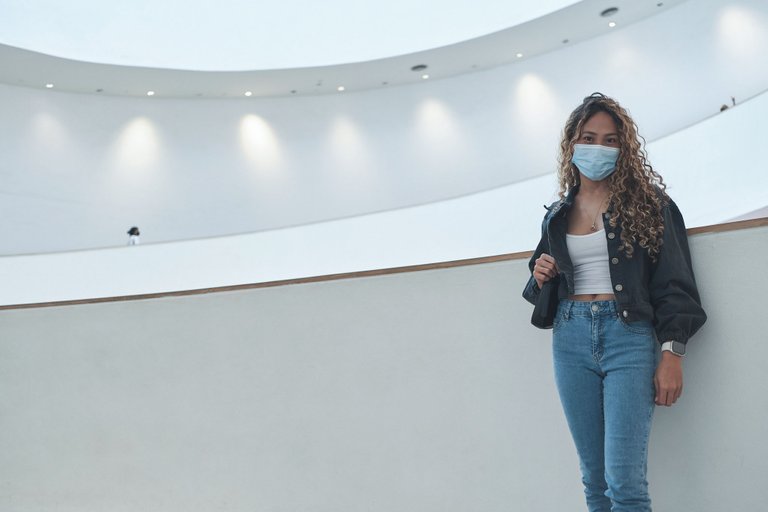 ---
This building has a lot of floors and the design looks great. :D I assume these are spaces for artworks but they were empty. There weren't much exhibitions during our visit which was unfortunate. I can only imagine when there's a lot of activities going on and how fun it would be to see this full of works. :D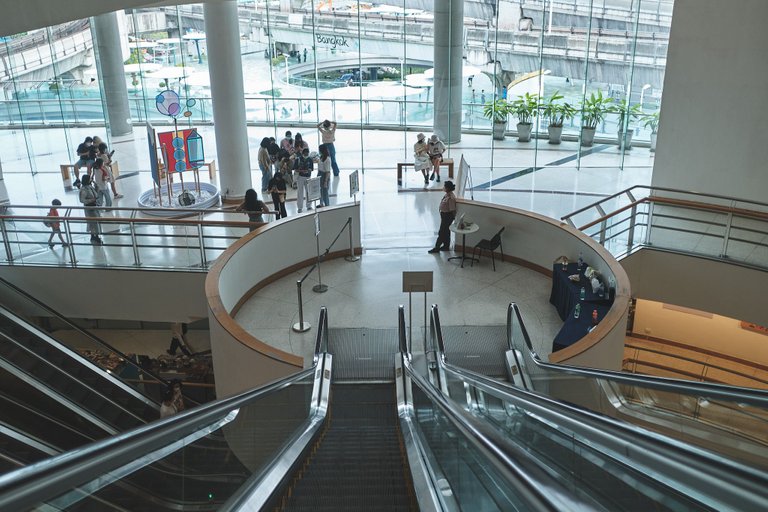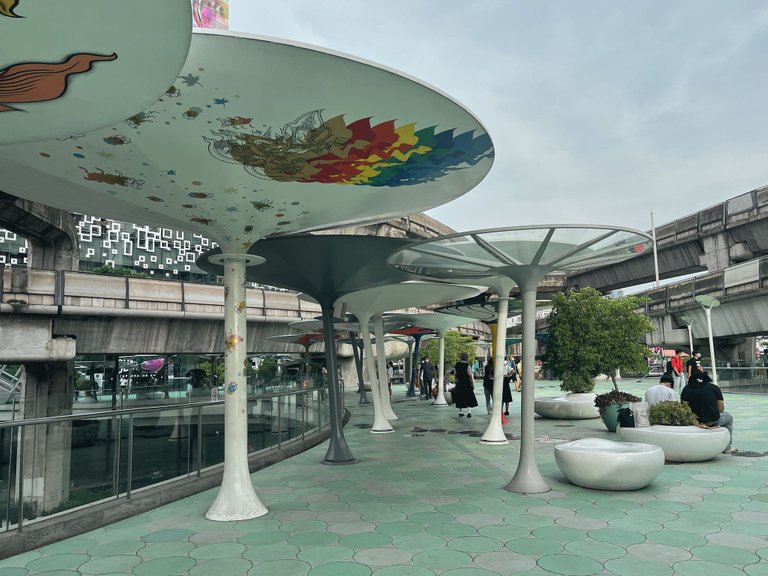 Just right outside, there are lots of mushroom-like stuff full of art as well.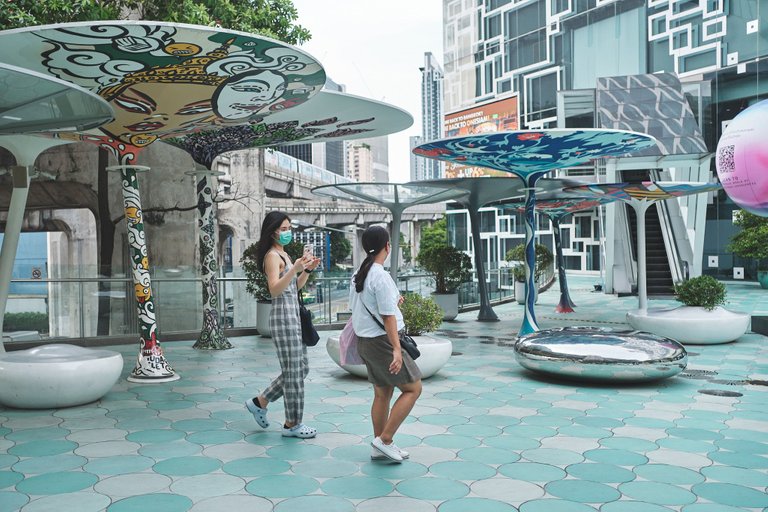 The overall vibe of this place is kinda futuristic as well as the design of the building next to it which is the Siam Paragon mall.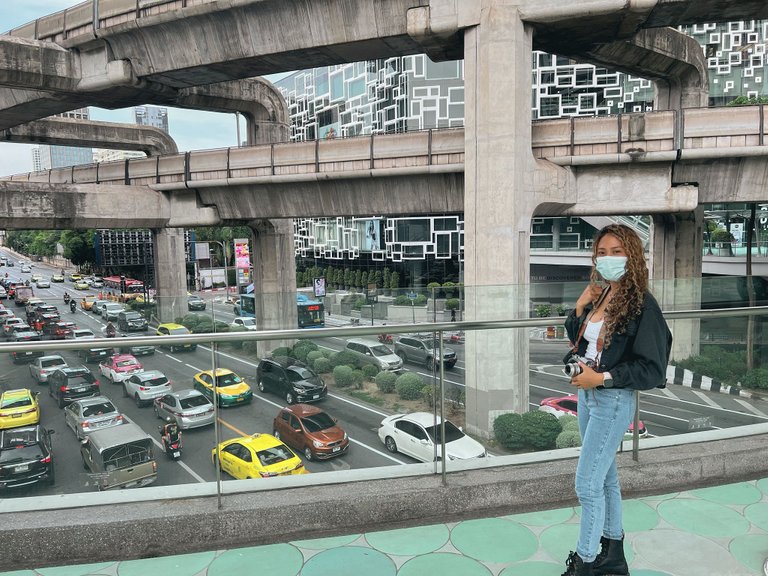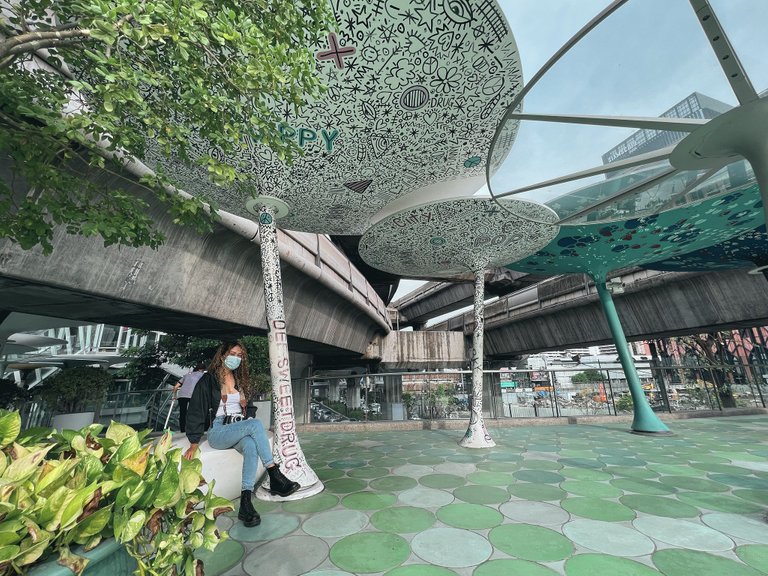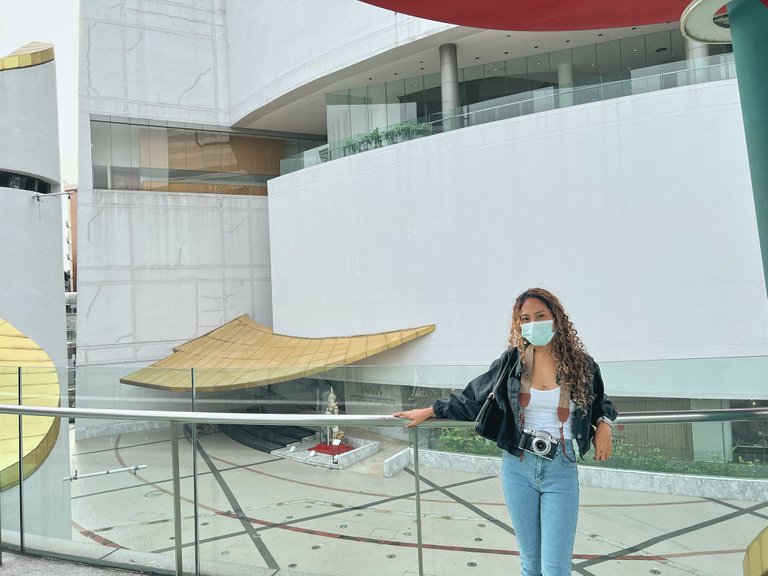 I actually was expecting a lot of works there but considering they just opened to tourists and was recovering from the pandemic, more exhibits must be coming in the next few months. I enjoyed it despite expecting some more and still a big refreshment for me.
This area is worth a visit. :D