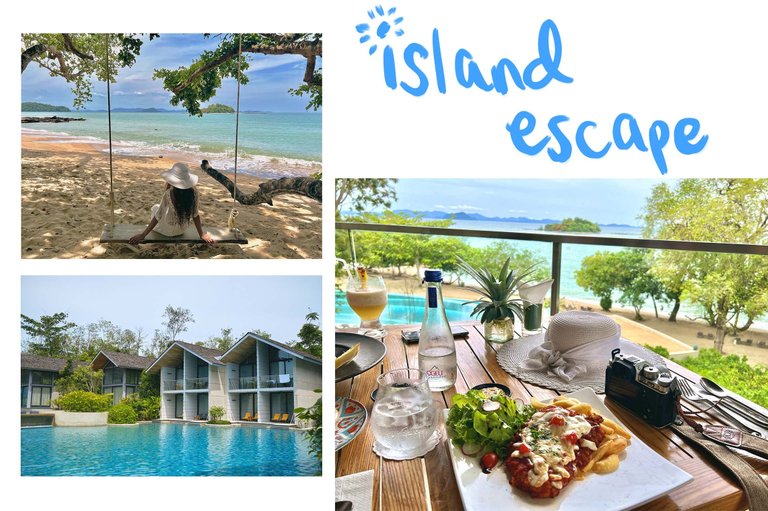 One of the things I wanted to do in Thailand is to go to a beach resort just to get away from all the party and constant exploring for a few days. Some place nice and quiet where we could just enjoy the beach and have good food without having to constantly interact with people and all the fun stuff. So we looked in Agoda for some resorts in Phuket and luckily we found this beautiful resort in an island in Phuket.
The resort is called Island Escape by Burasari and the pictures are really just stunning. It's located in Coconut Island, a small island which is just 15 minutes away from Laem Hin Pier in Phuket.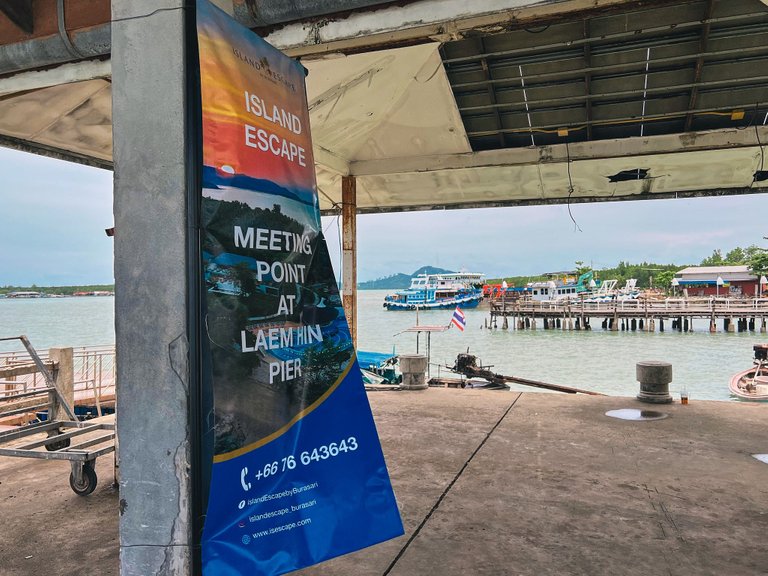 The round trip boat transfer from the pier to the resort is free. They have their own boat especially for the guests which made us feel very special. It's nice and convenient because all we had to do was get a Grab taxi, be dropped at the pier, and a staff was already waiting for us (by our scheduled departure).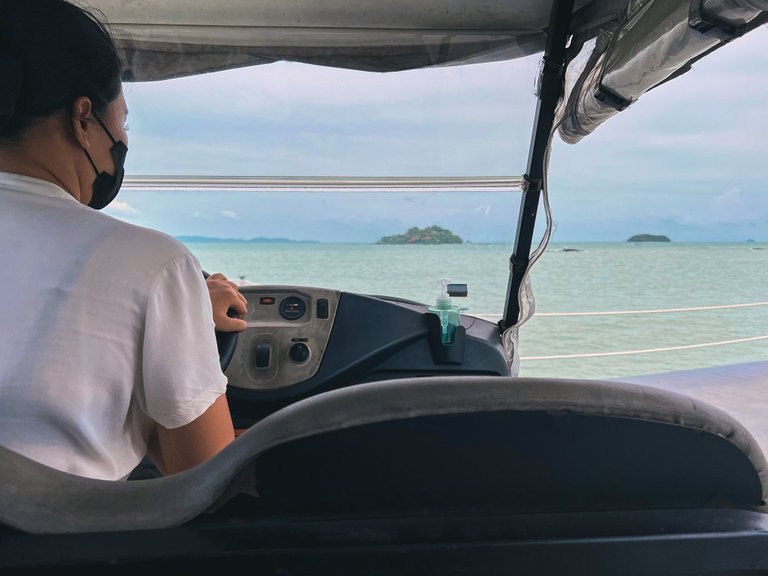 ---
Upon arrival at the resort's own pier, we were greeted by their staff and their vehicle. Since the resort is big AF, this is their way of transportation which is free for the guests... and you can call them anytime if you wanted to go somewhere at the resort. We already felt like a VIP at this point lol.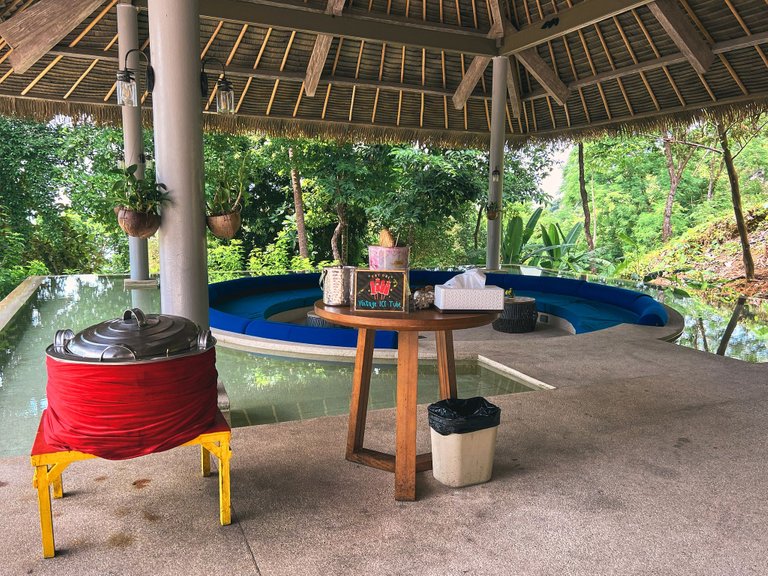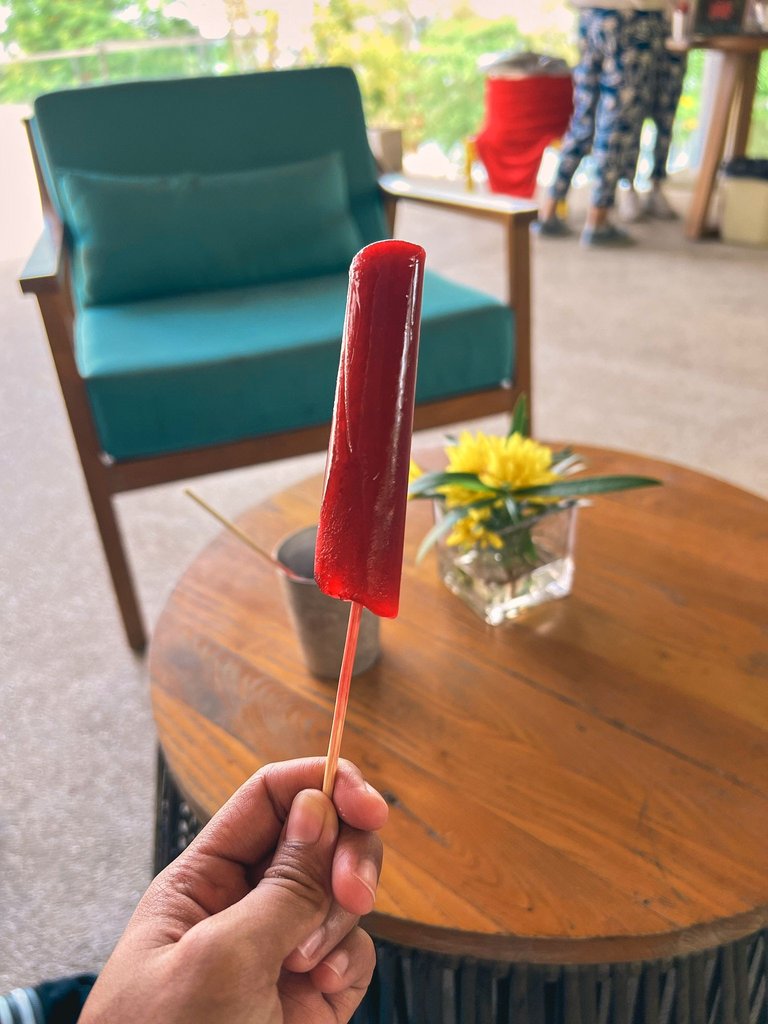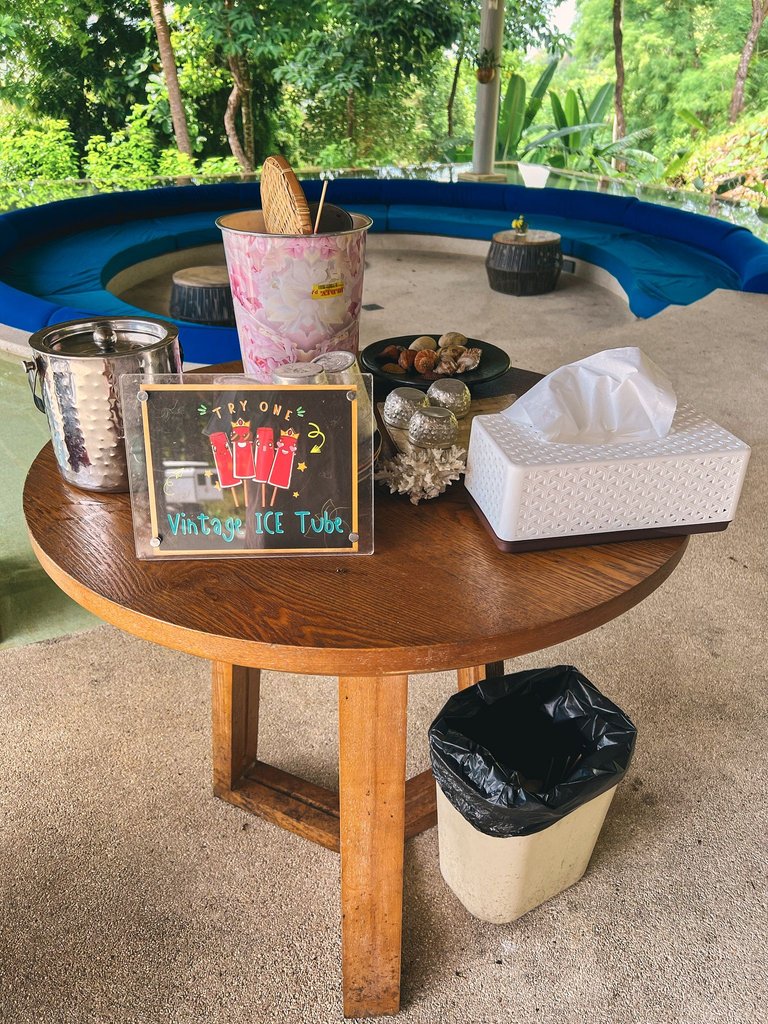 ---
At the reception, we were given these ice tubes as refreshments. That was a good one although I couldn't identify the flavor, probably a strawberry or raspberry one.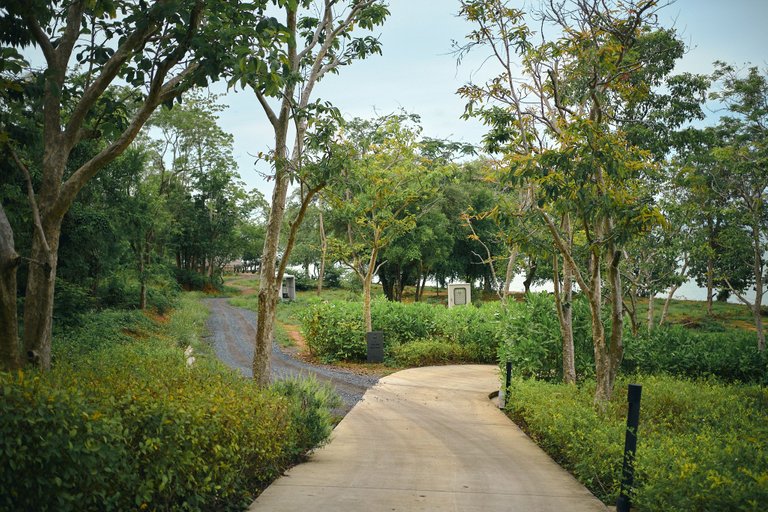 The roads pretty much look like this, but this pic in particular is facing the pier away from the reception.

After a few minutes of waiting, our room was finally ready! We rode the golf cart again as it was quite a walk to get to our rooms. There were really a lot of trees and plants around the whole resort and it was really nice and peaceful.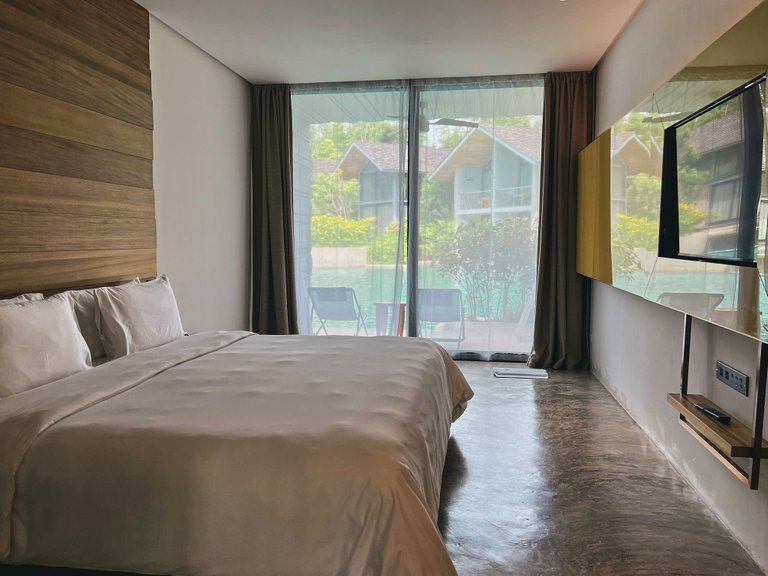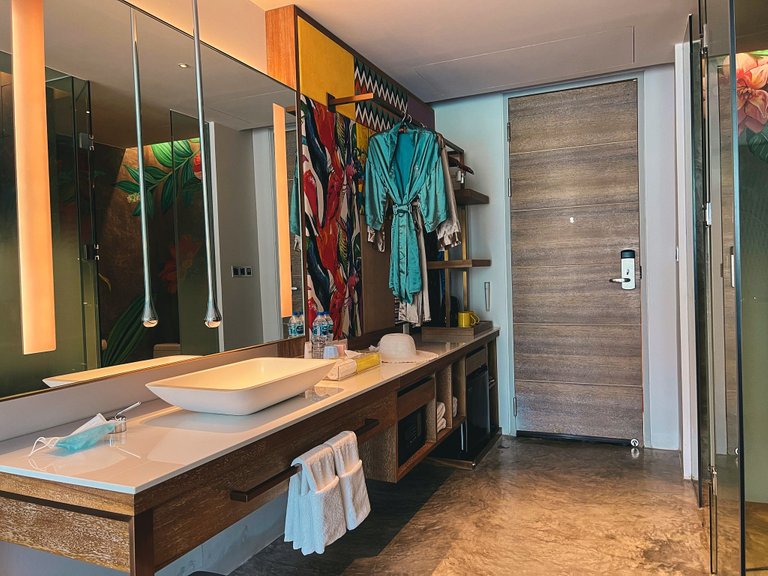 ---
When we got to our room, we were surprised by how high-techy this was. :o Everything was new, even the switch for the lights were touch-screen. XD The toilet and shower only has glass doors/partitions... so this is only for couples unless you are okay with your friends or family members seeing you naked. :P
And of course... our pool view...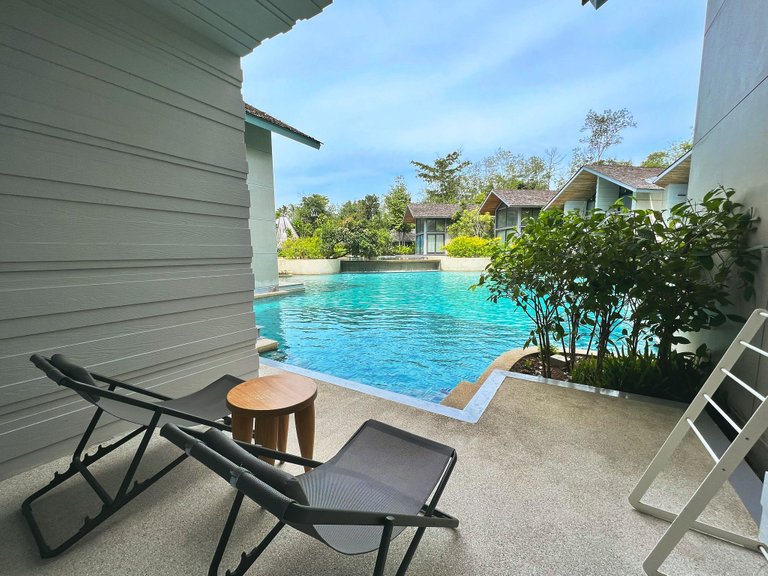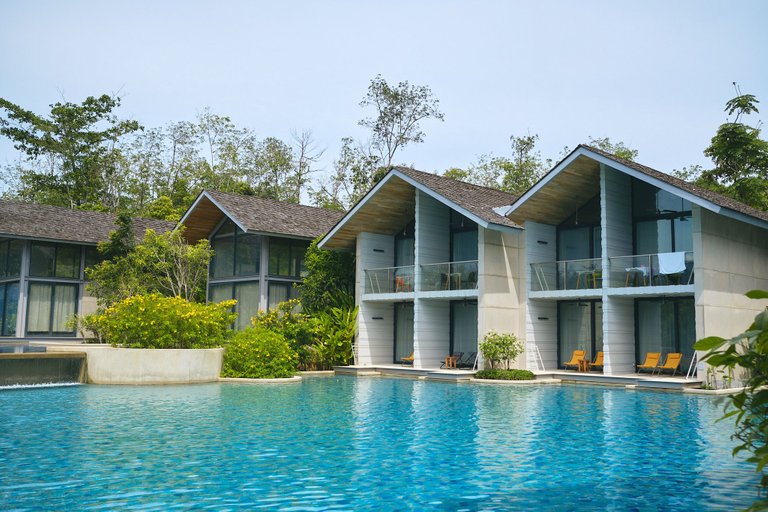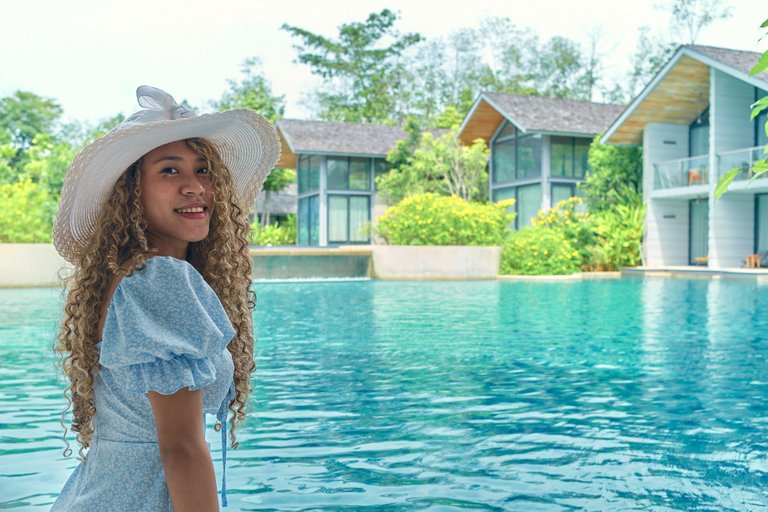 ---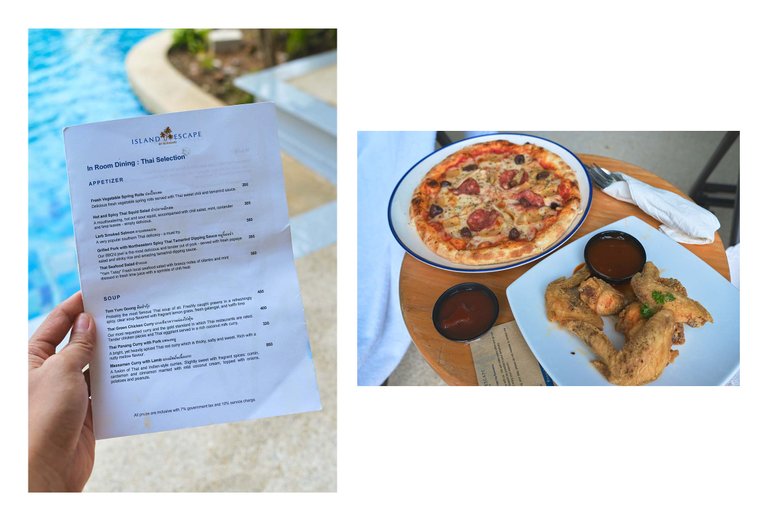 We were hungry so we ordered food first before dipping our butts in the pool. :D Here's a peek of their menu. They have a Thai and western menu.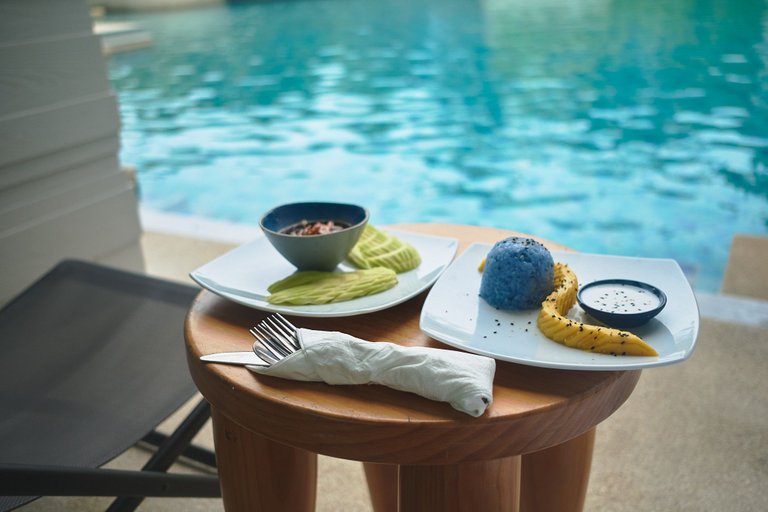 I was also able to try their mango sticky rice and green mangoes. They have their own touch of the mango sticky rice, it's my first time to see the blue rice at least. They were flavored with something but I couldn't know what. :P Their presentation is really damn stunning.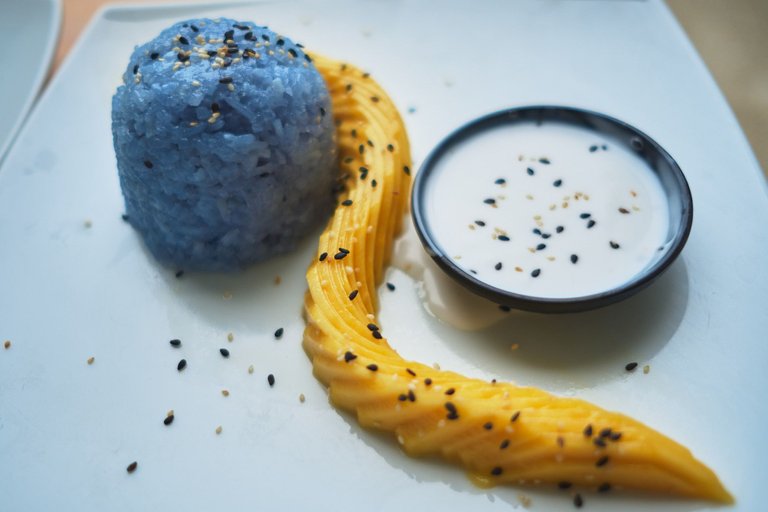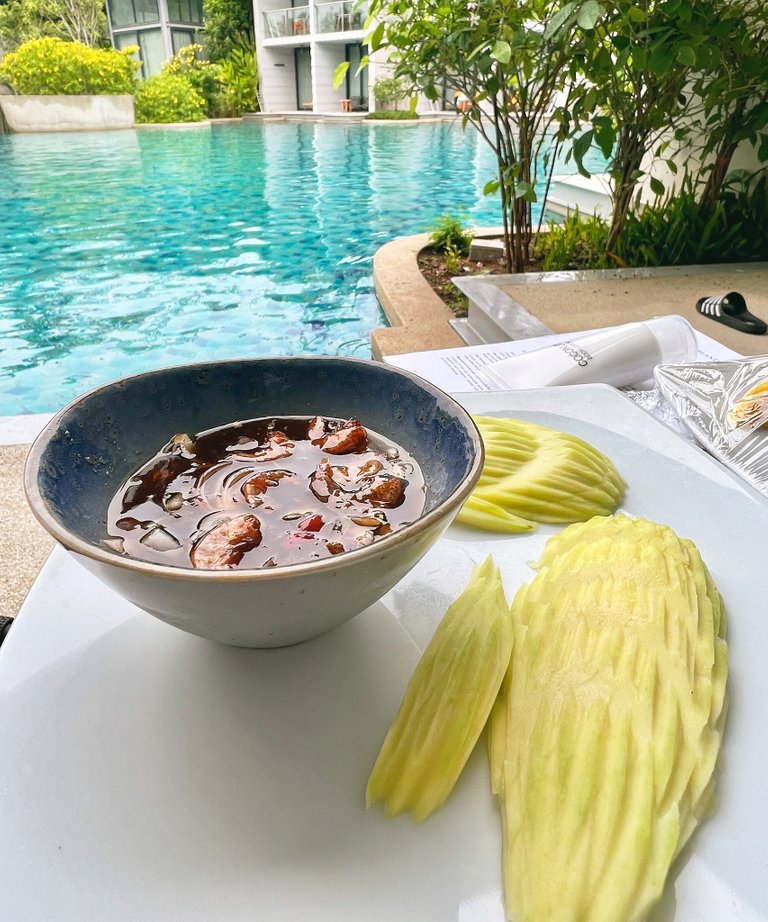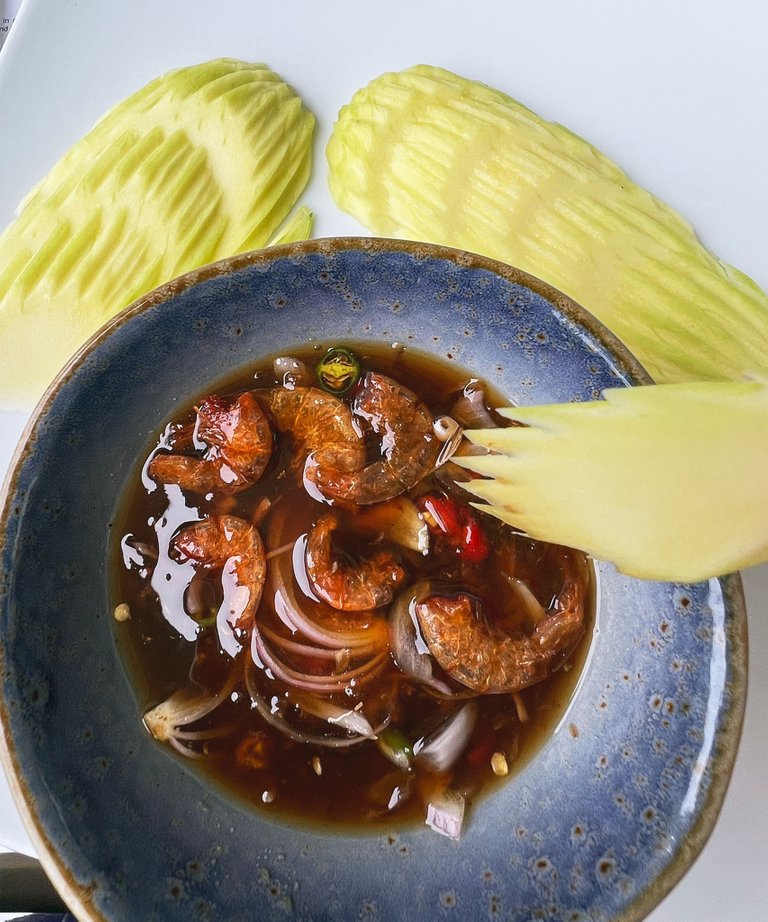 ---
Their green mangoes are good as well, not as sour as what I'm used to. What's unique to me was the sauce - it was a sweet and crunchy with all the dried shrimp and I think fish too. I liked it!
The pool view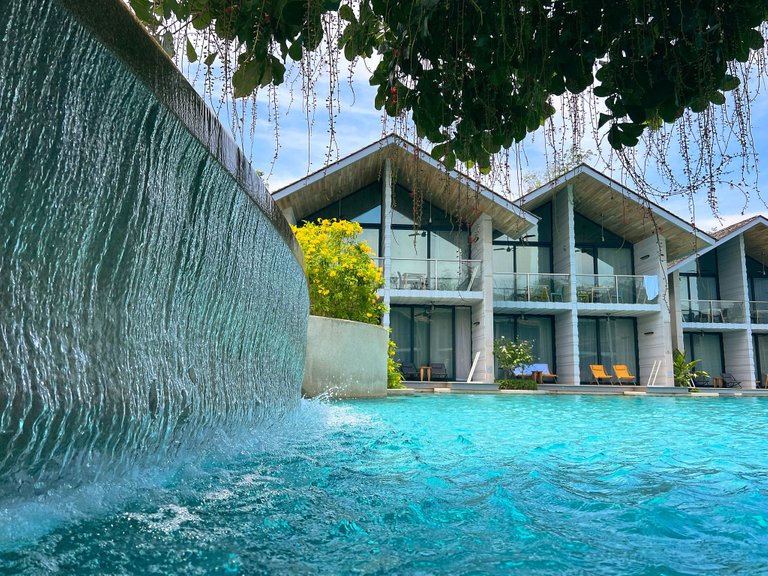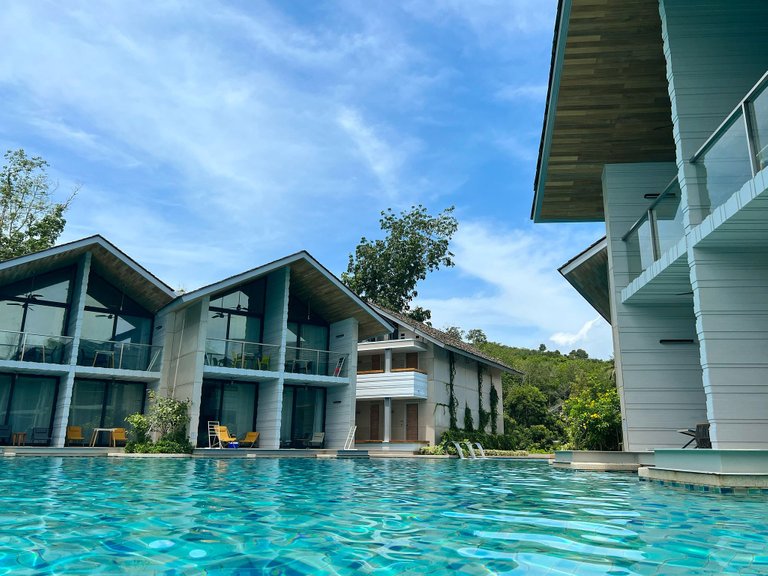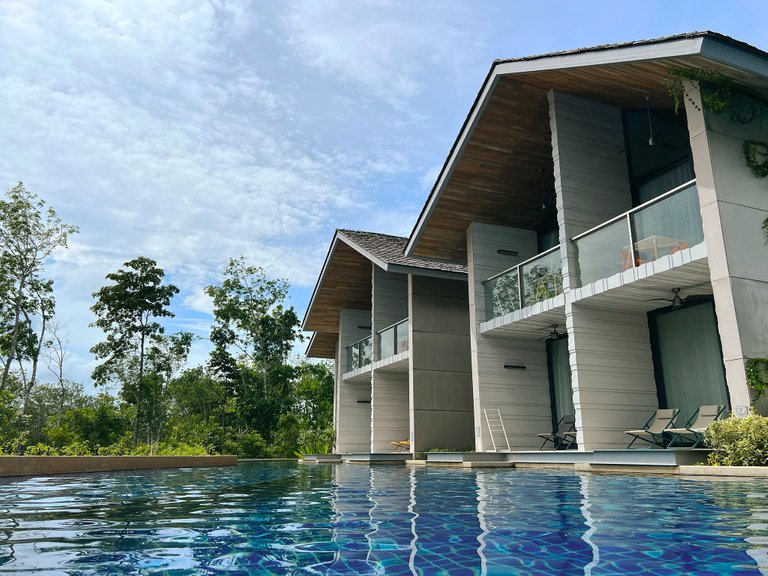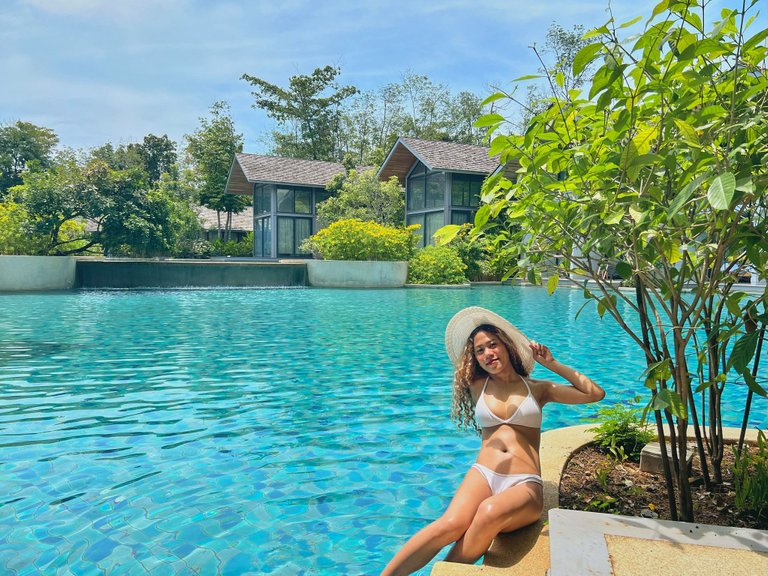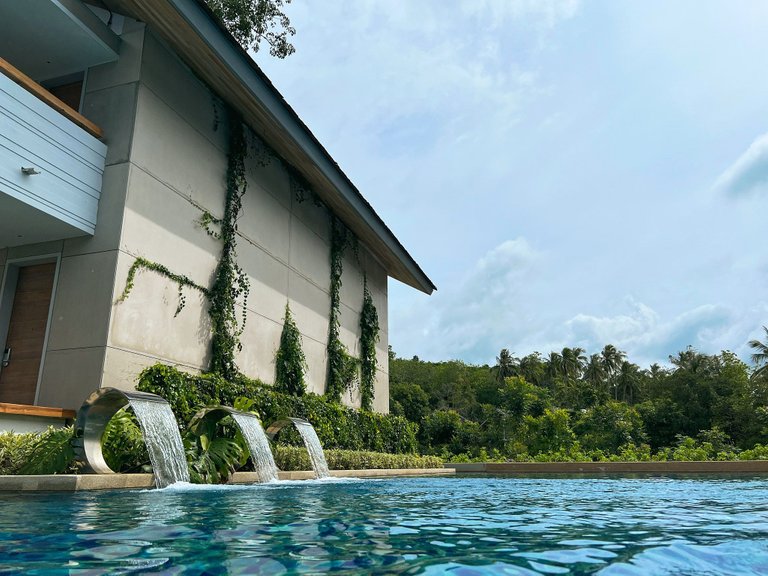 ---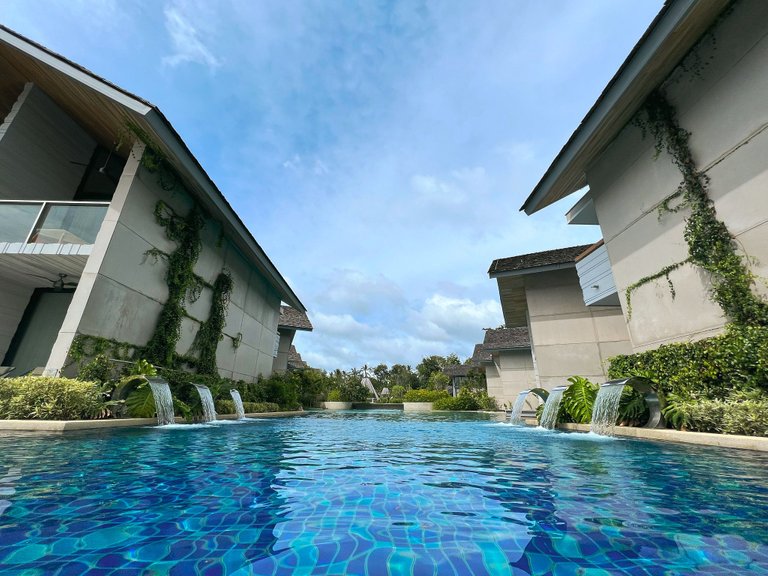 This area was really wide. The water is only about 4 feet and I love that it's the same level in the whole area and don't go any deeper. :p
This literally just looks like a village was flooded as you can just swim in the long and wide area. What's best is that there's only about 4 rooms that are occupied in this area as far as I've observed, so it actually feels like we rented the whole place cos we were alone for most of the time. :D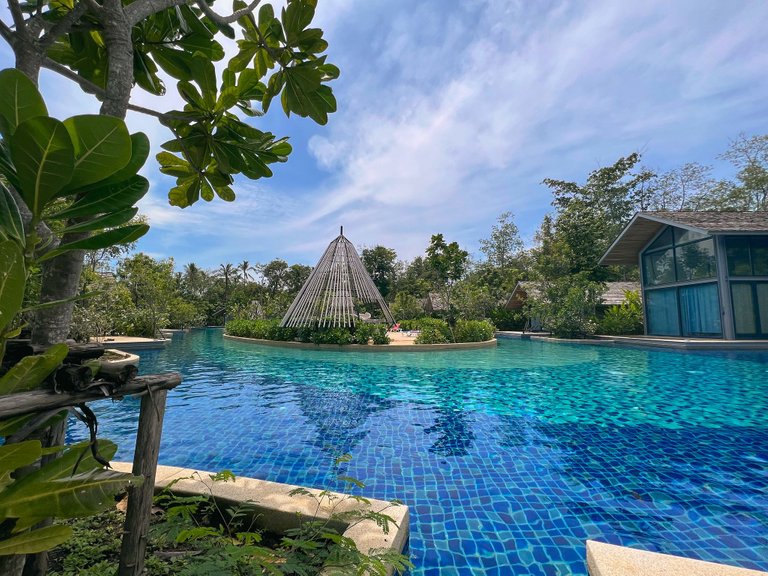 On the other side of the pool area, there are still more rooms and it's less wide than in our area but there are some places where you could sun bathe or whatever lol.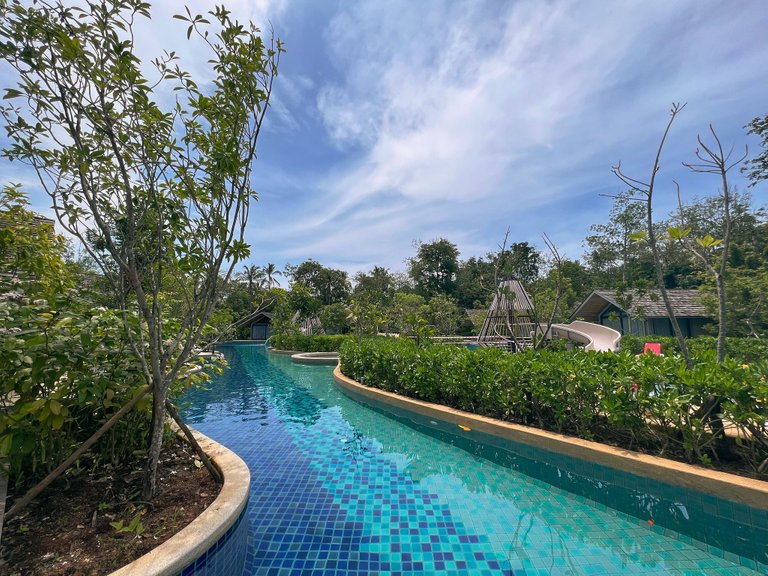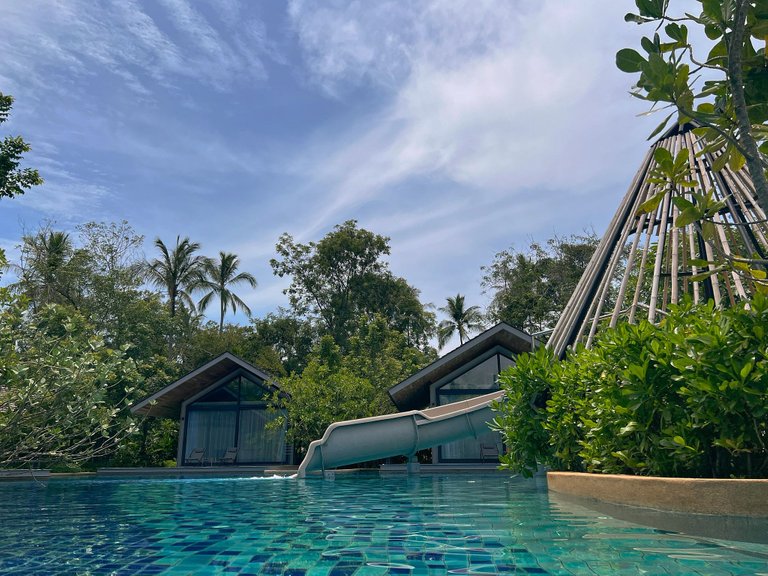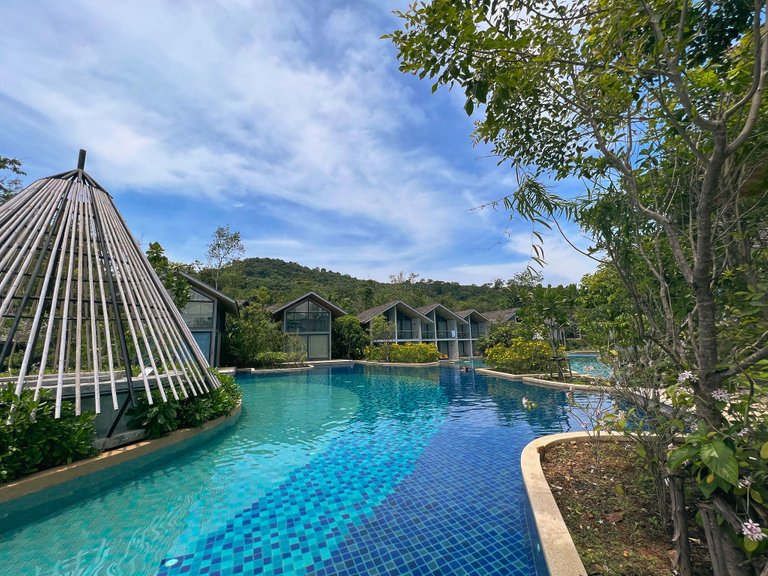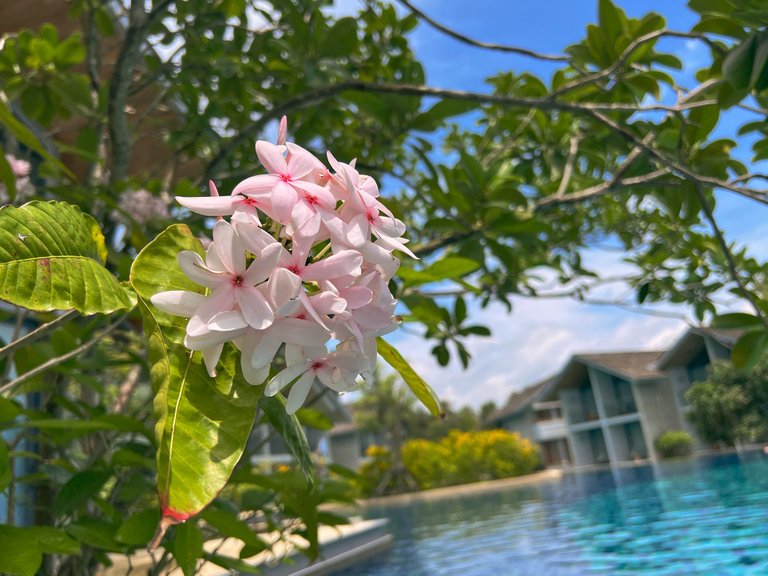 ---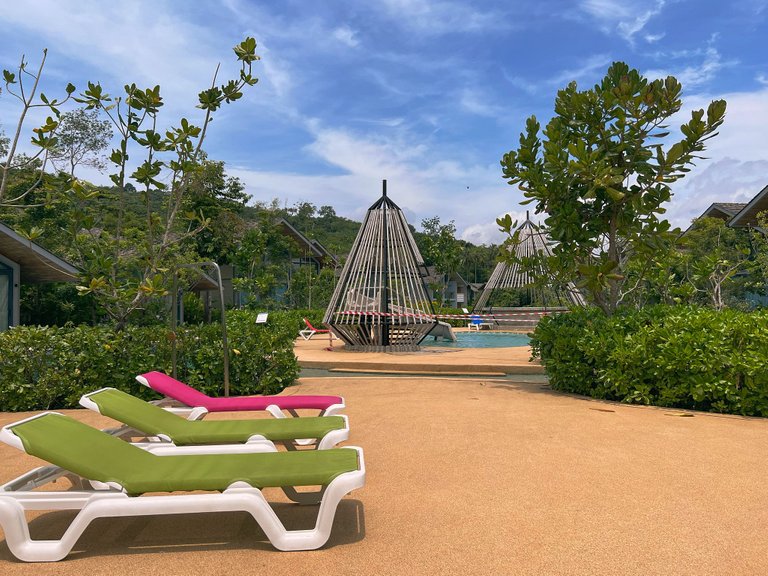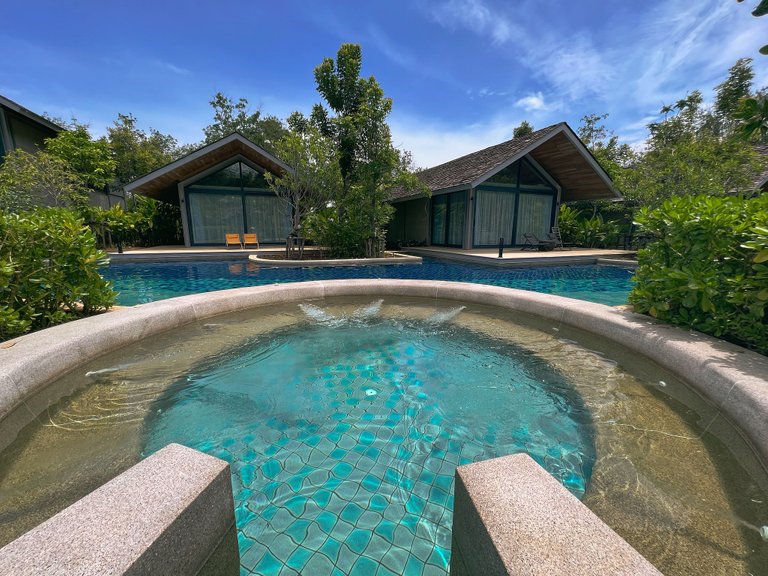 The restaurant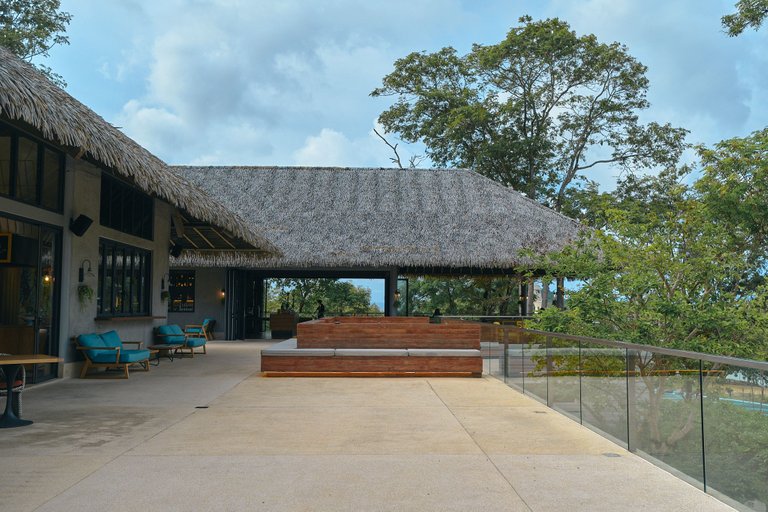 This is the common area and over there is the restaurant which serves both Thai and Western food.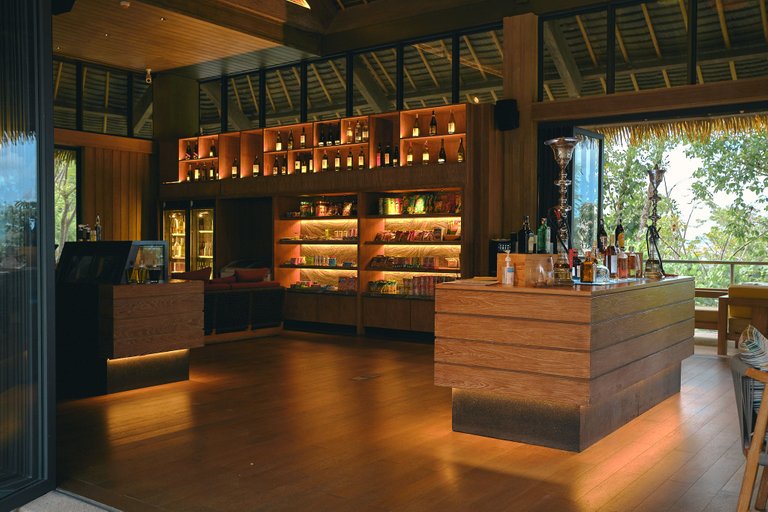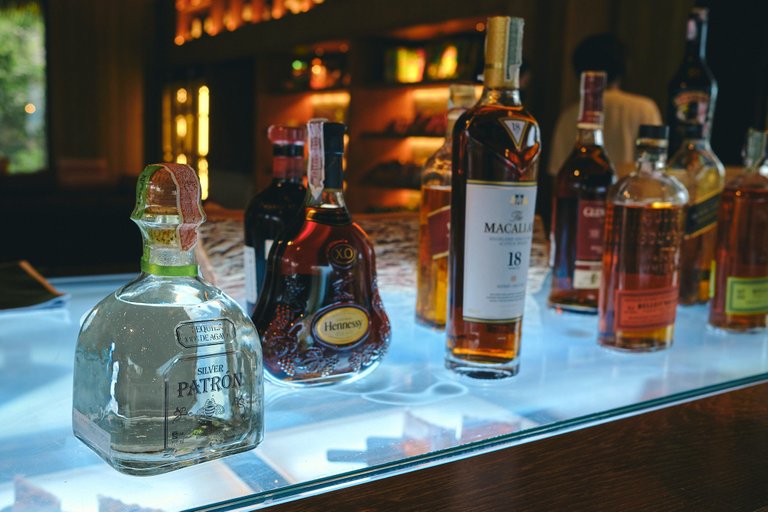 ---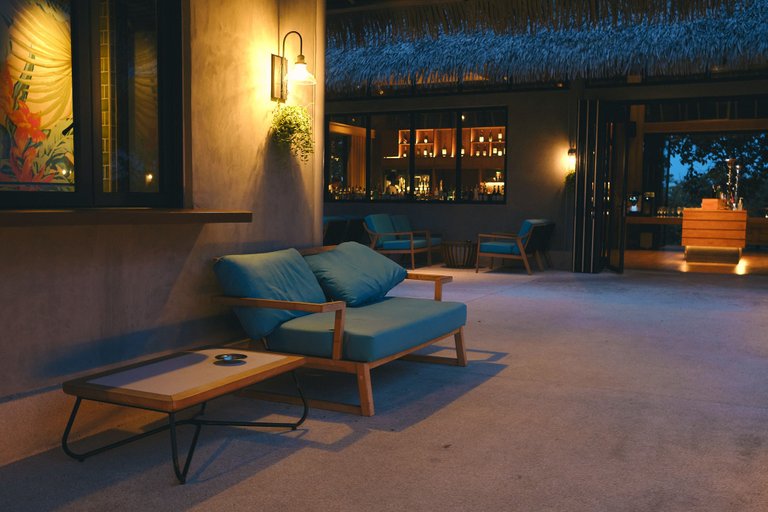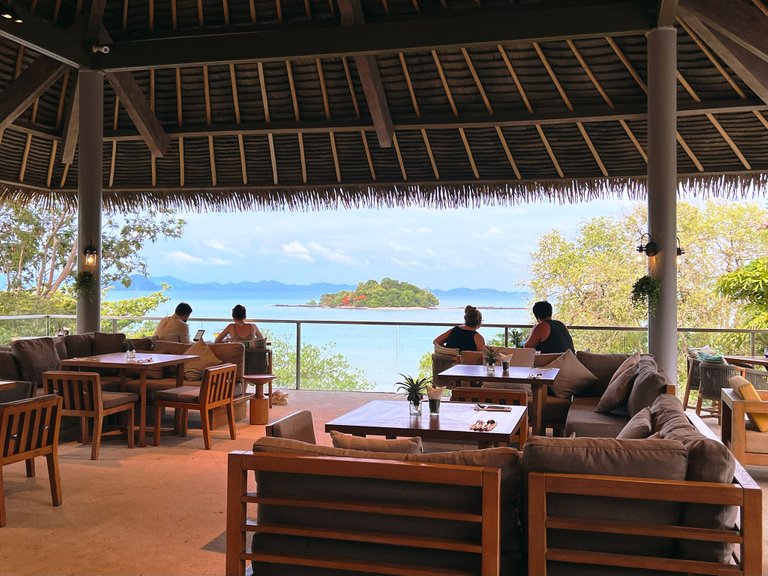 Look at this magnificent view. Just S T U N N I N G. I don't know what that island is called but it's so pretty especially that orange tree. :D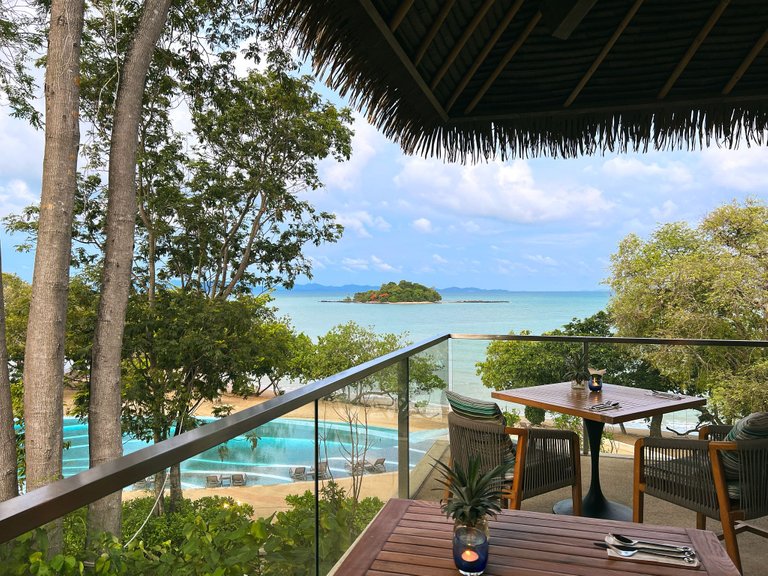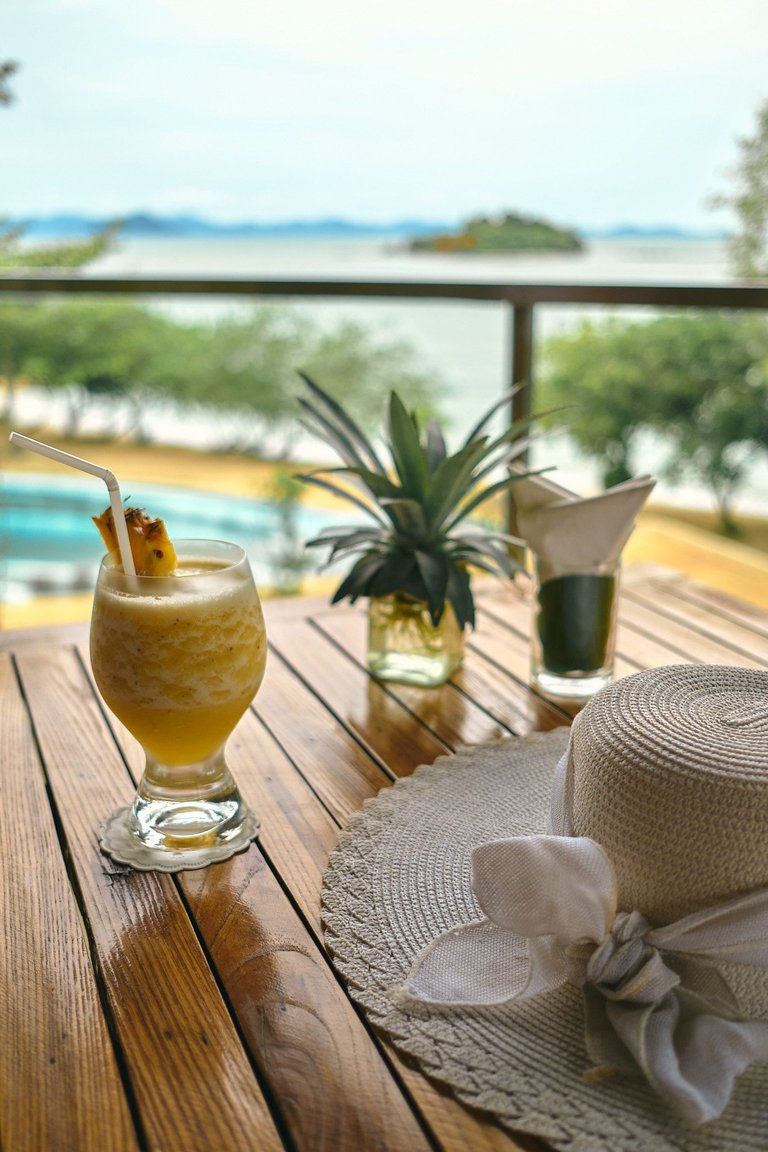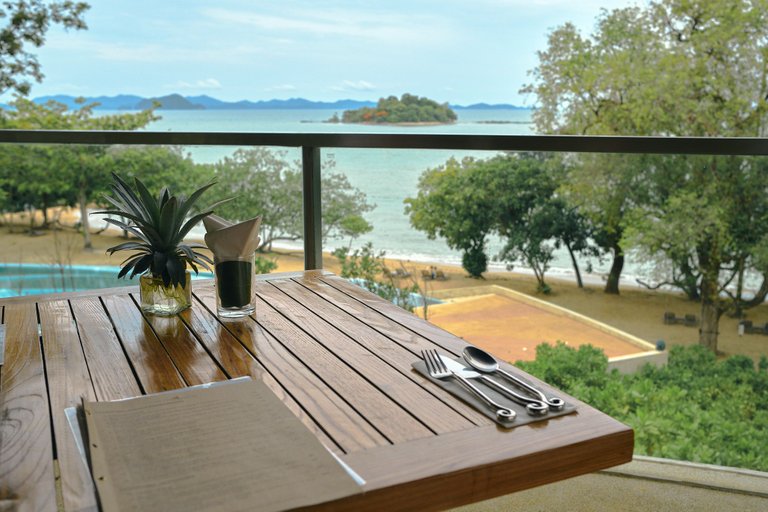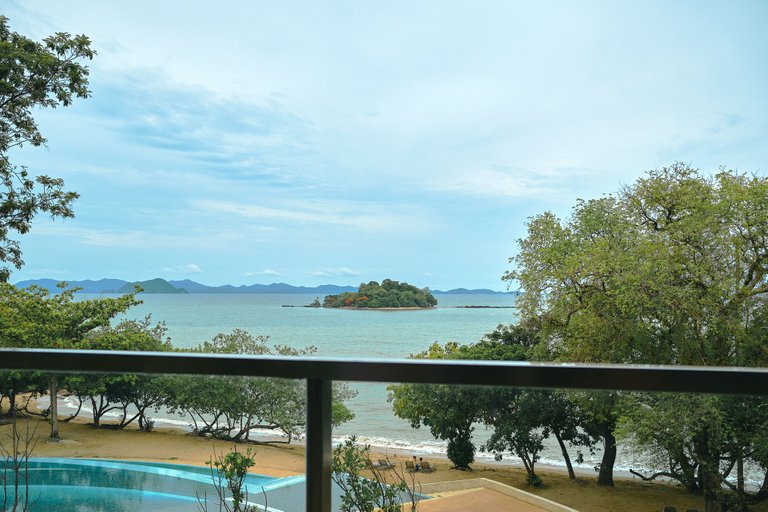 ---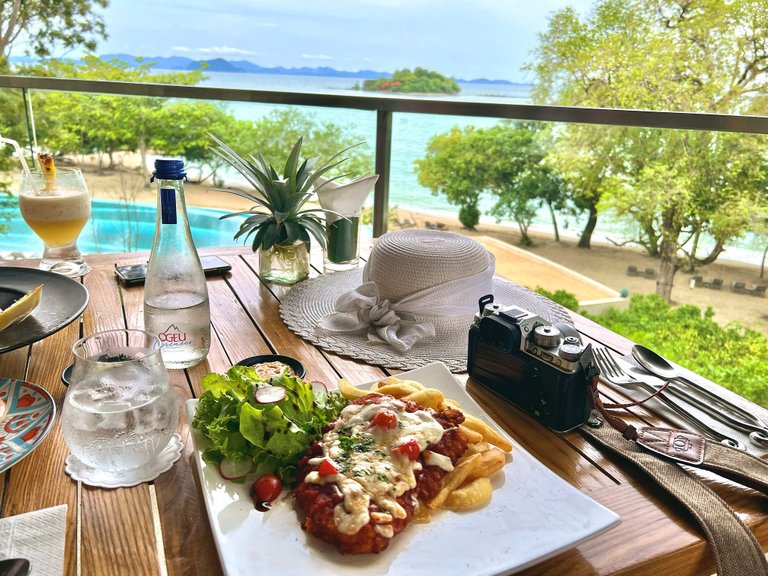 We had a nice lunch here with that view!
The beach area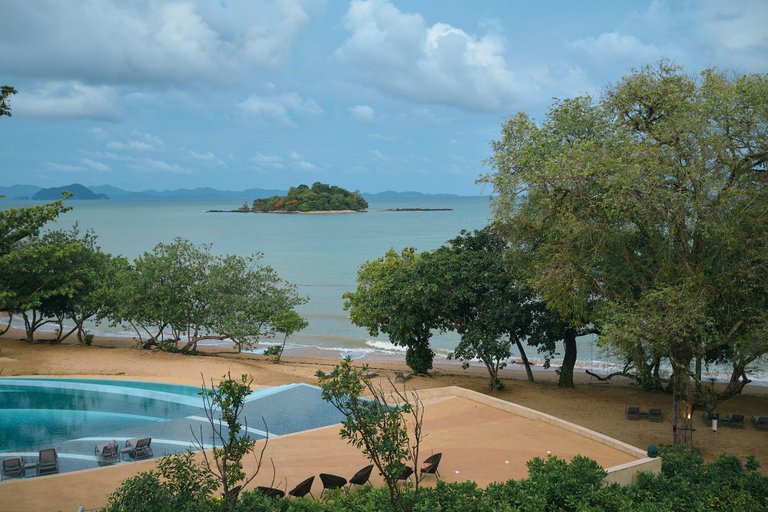 A few steps down from the reception/common area and you'll find the other swimming pool and the beach.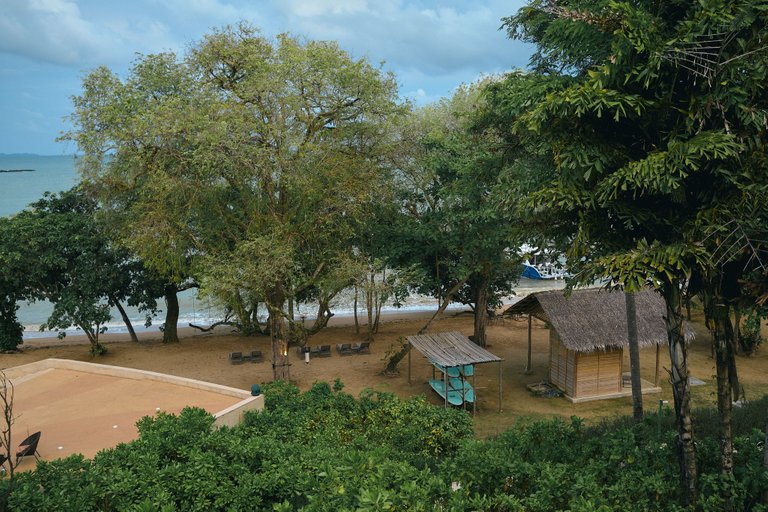 To the right, you can see those longboards... they are actually free to use. :D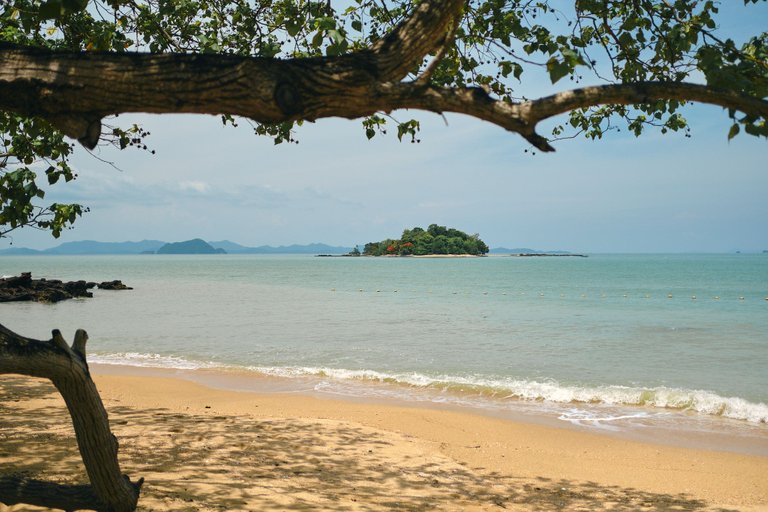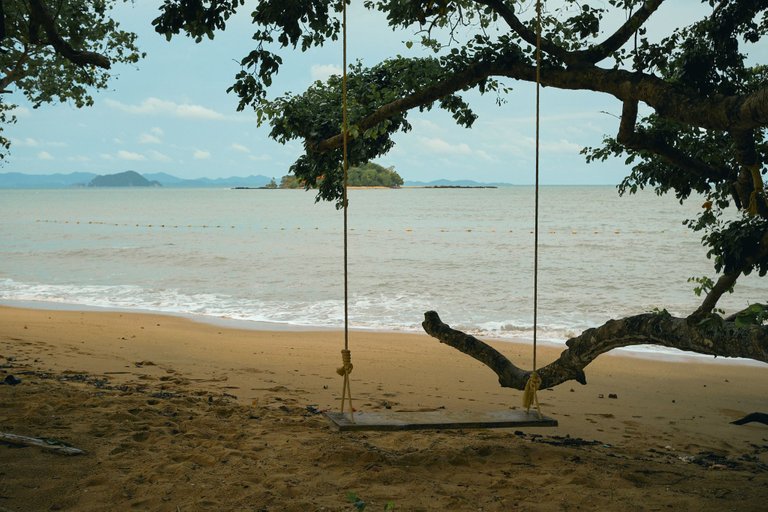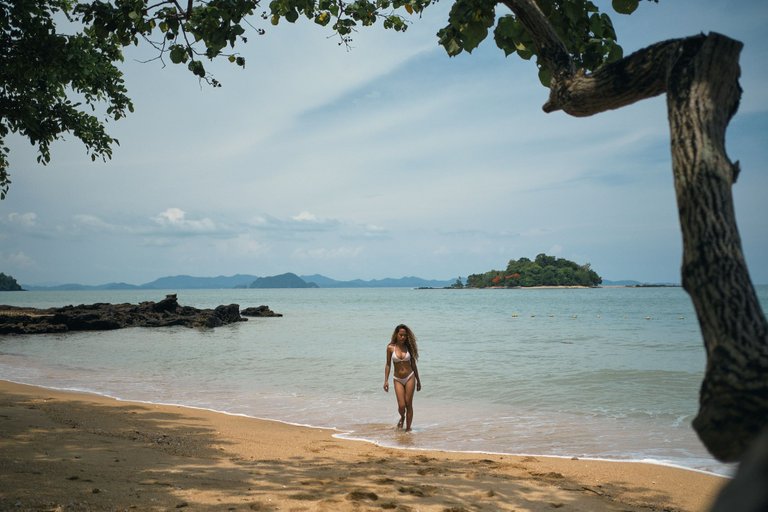 ---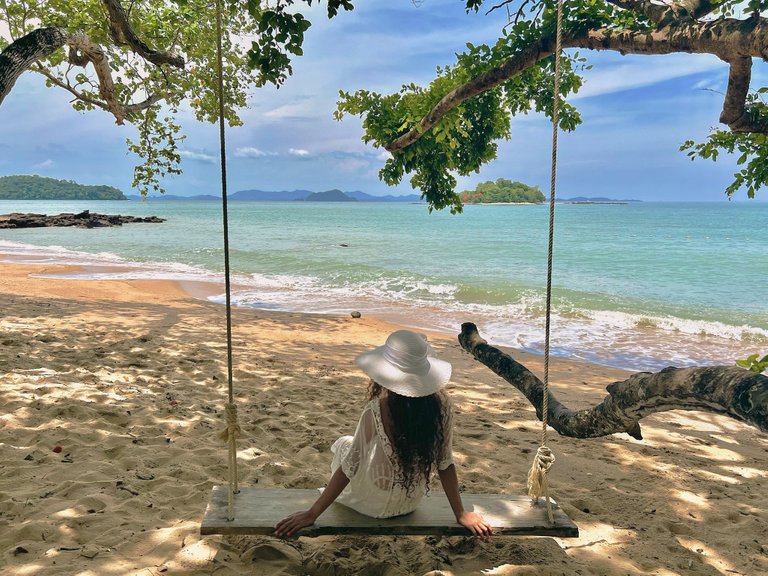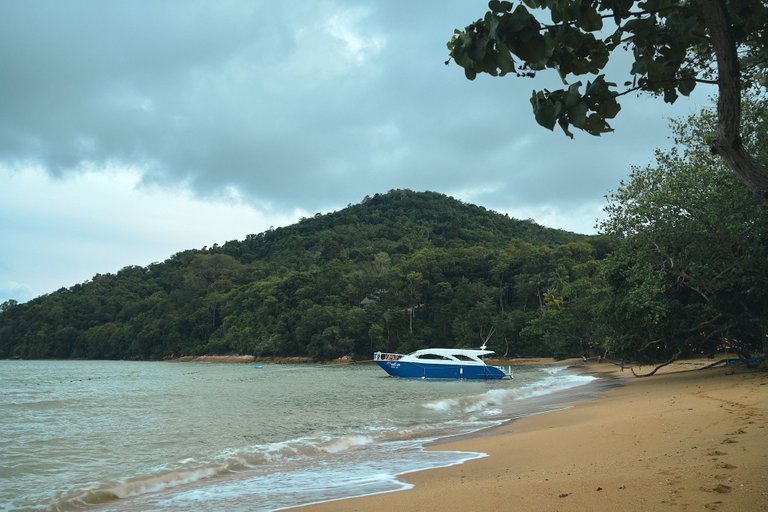 The shore is long but we never walked in that area. Bad timing I guess, since in the 5 days we stayed here most of the days were cloudy or rainy. The sun would be up sometimes but we mostly stayed in the room and pool area since that already looked like the whole resort itself lol. They have a seafood restaurant somewhere there, a yoga area, and a bar. :D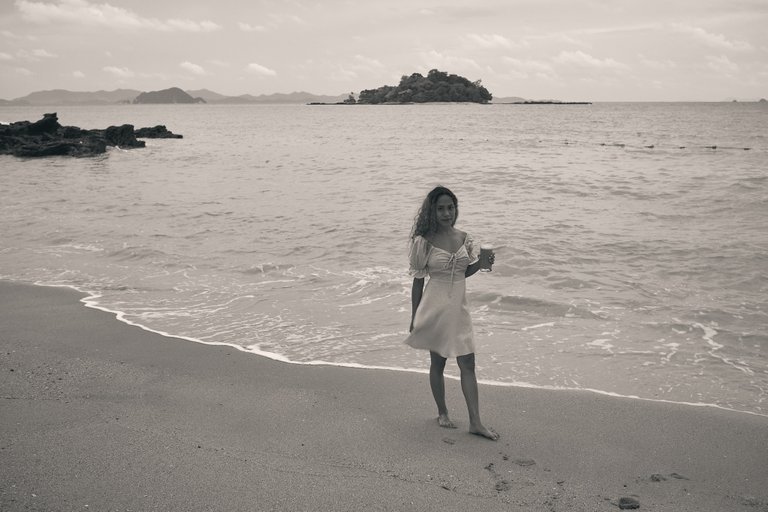 Shot by @acidyo. I didn't know I left this dress at the resort. T_T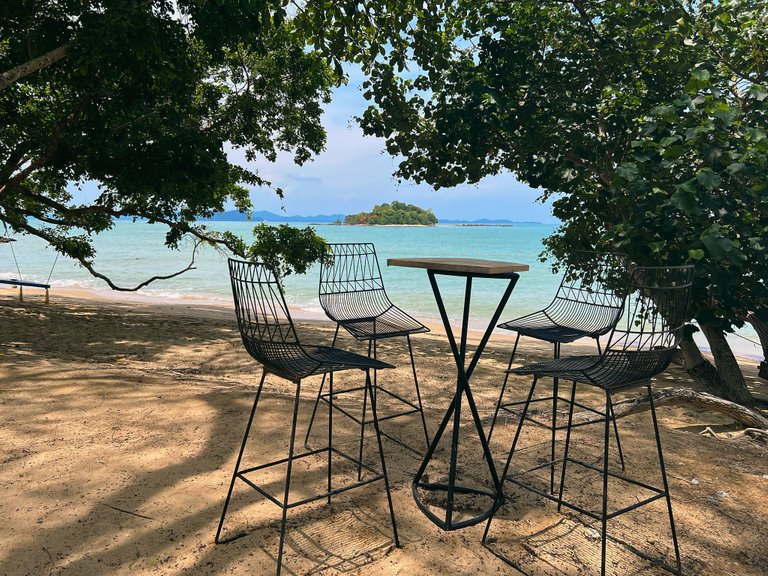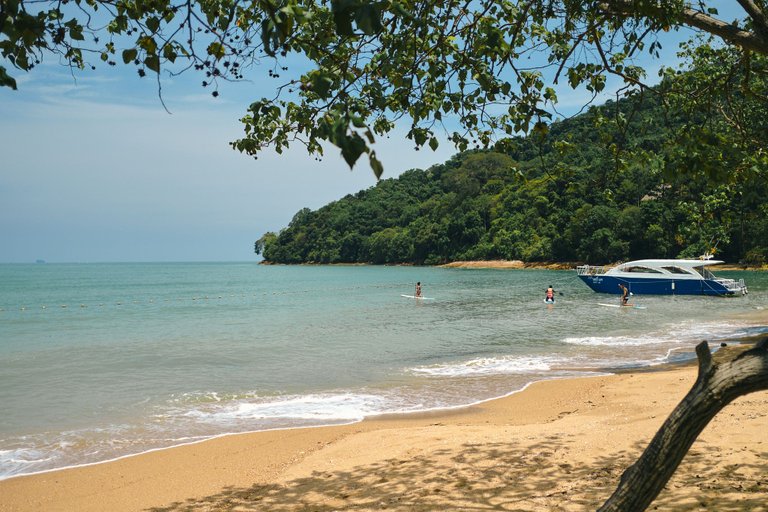 The main pool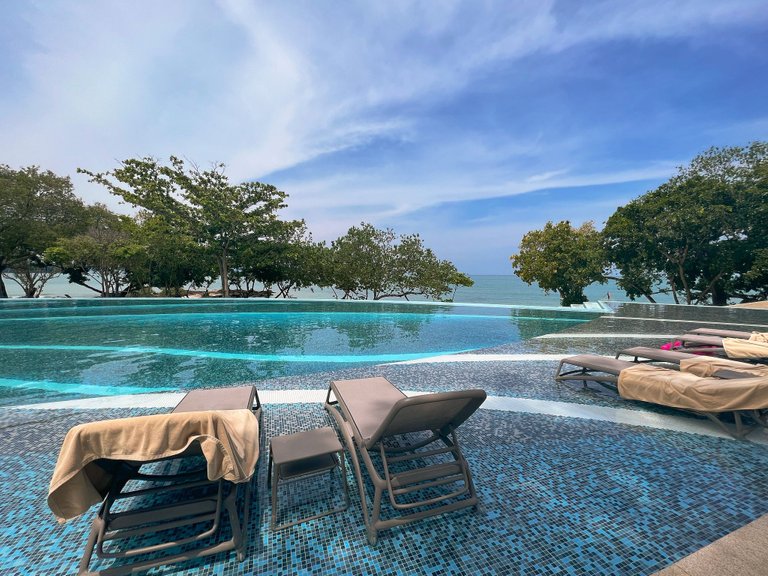 Apart from the long pool in the rooms area, there's also one big pool just beside the beach. This area is for everyone to enjoy and interact if they want to and have a view of the beach at the same time. Some events happen at the beach as well like workshops and exercises so it would be nice to be dipping yourself to swim after doing activities without having to walk all the way back to your room.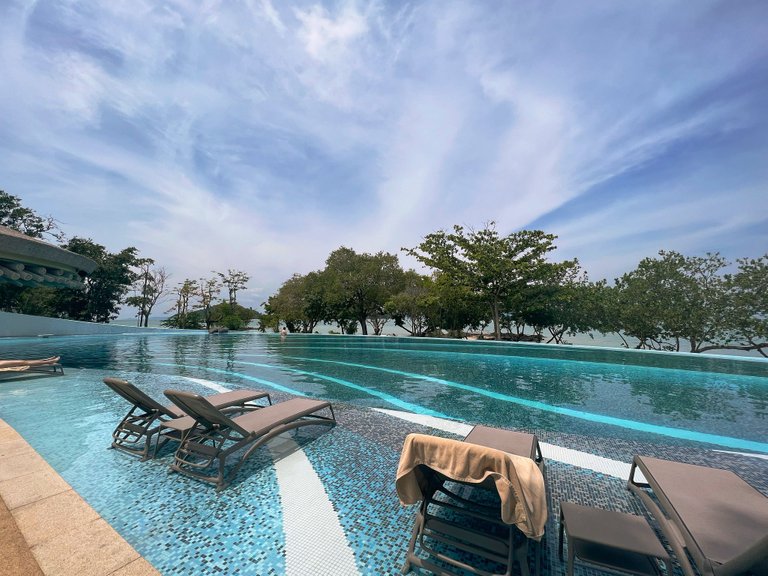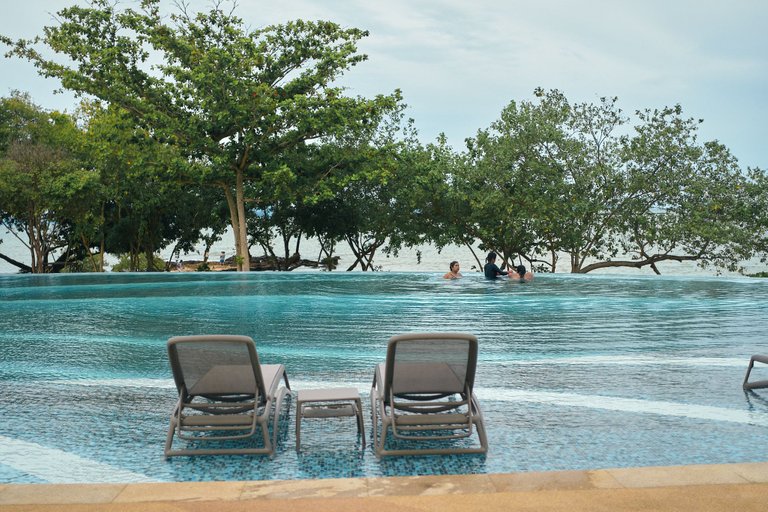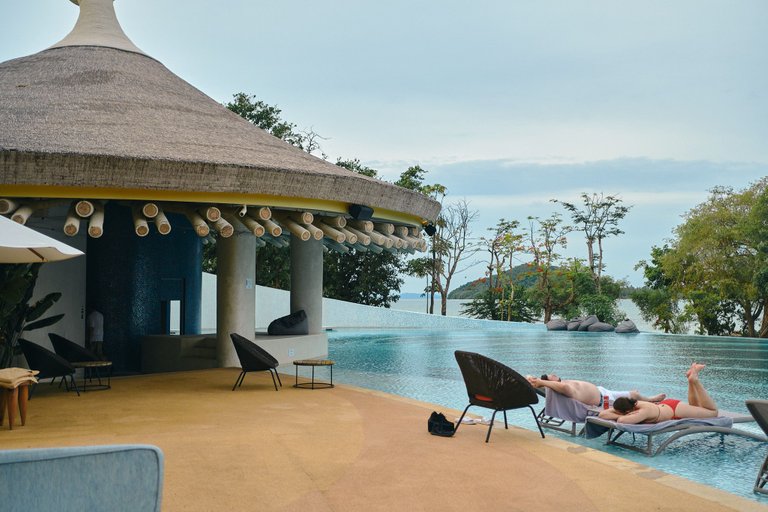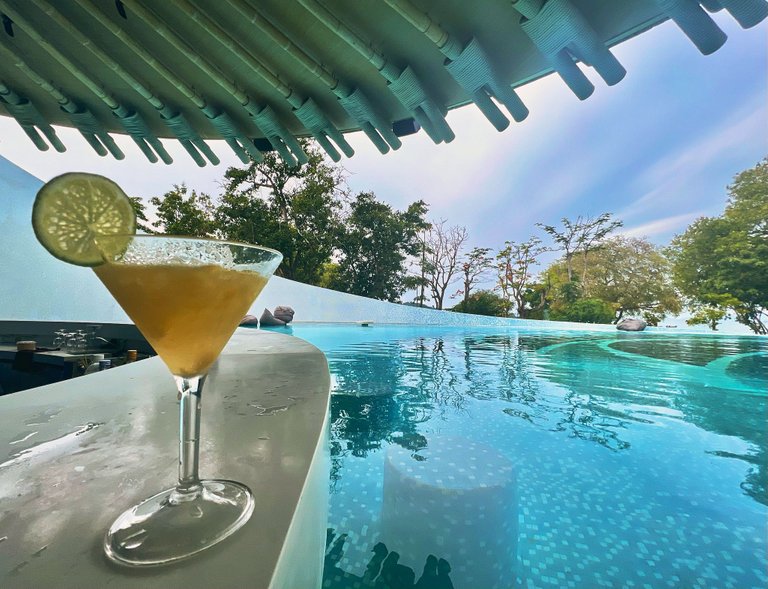 They also have a bar at the pool. How cool is that? Sitting there while drinking your favorite cocktail.
We also met some guys and gals here and we had some talk. It was nice to interact with other people as well and to know that they're also been enjoying their stay like us.
The resort didn't have that much guests yet, so it feels really private. I read they only opened in 2019, so it is pretty new considering the pandemic happened shortly after. They are still having constructions in some parts of the resort but that really didn't make our experience any less good.
All the staff were really nice and welcoming. Their services are superb I would say. In the few months or years they'd probably have more visitors here so it was really nice to be able to enjoy the place with a few guests. :P
We will definitely come back here when there's a chance. :P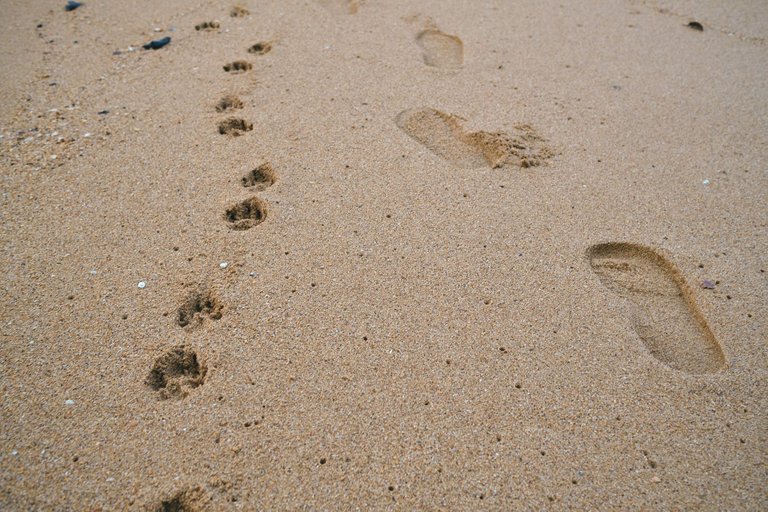 Til next time, Island Escape! <3