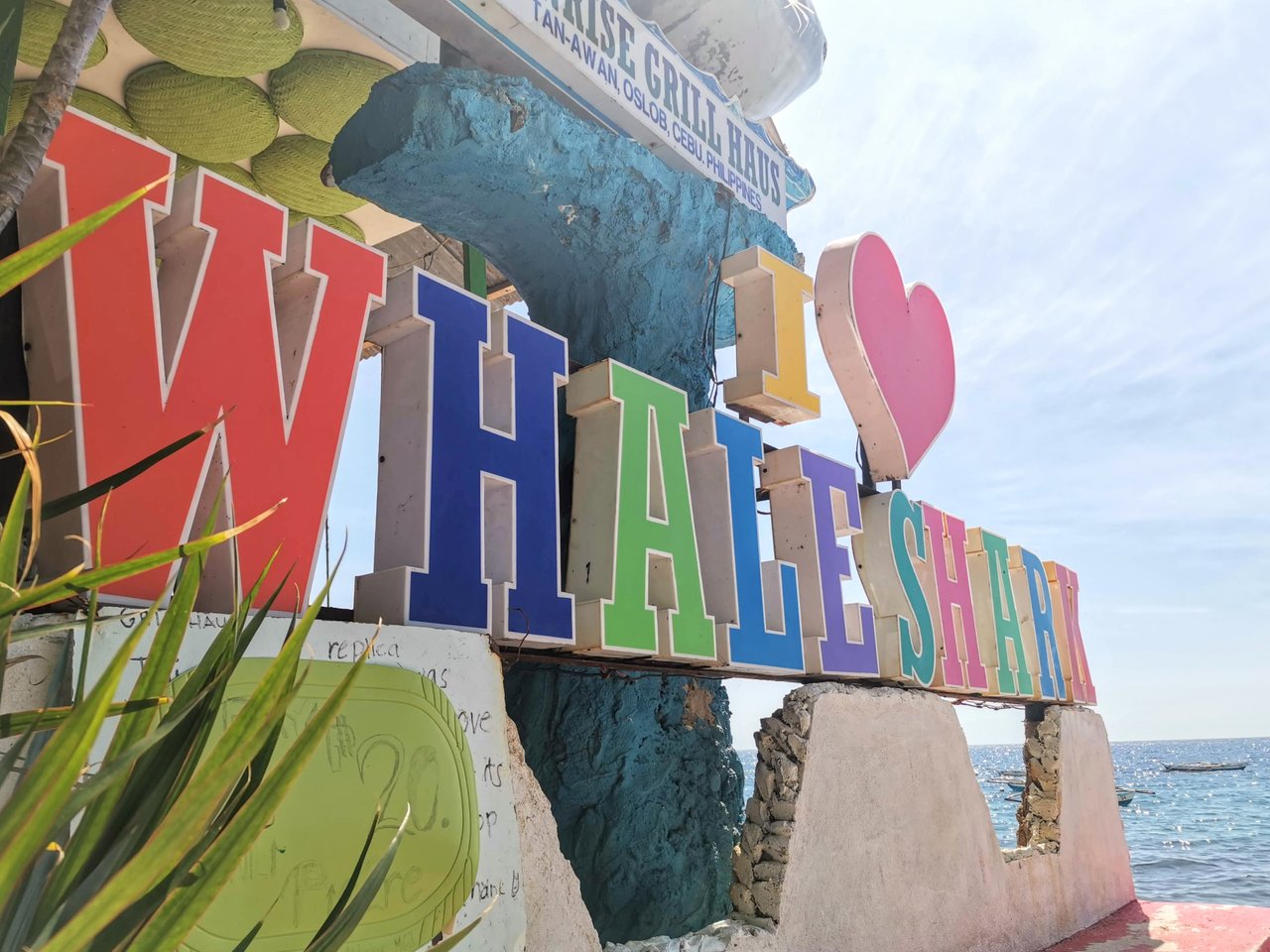 Hola, amigos y amigas!
I don't why I'm writing in Español. Maybe it's a sign I should pick up my Spanish classes once again and work towards traveling to one of my dream destinations which is Barcelona.
It will have to wait. For now, let's travel down south! South of Cebu I mean. If you find yourself traveling to the Philippines, please don't skip going to Cebu. The island is home to countless tourist destinations and exciting attractions.
In this post, I'll be sharing with you one of my travels to a more popular destination in the south of the island. This happened right at the start of the pandemic. Tourist spots were yet to be closed. Masks weren't required yet and travel history was based entirely on honesty.
Our first destination on that day was Oslob, a town famous for its whale sharks. The whale sharks don't actually live there. They were just enticed to keep going back to the place after the local fishermen fed them with krills. The tourist attraction is somewhat tainted with controversy. There's a debate about whether it is good for whale sharks to be staying in one location and be surrounded by humans for long periods of time.
We started our journey towards the town very early in the morning. The whale shark watching activity starts early morning and ends around lunchtime. The local tourism limited the time spent by the gentle giants interacting with people and they were free to go elsewhere in the afternoon. They always find their way back to the town shores because they've gotten used to receiving the feeds given by the fishermen.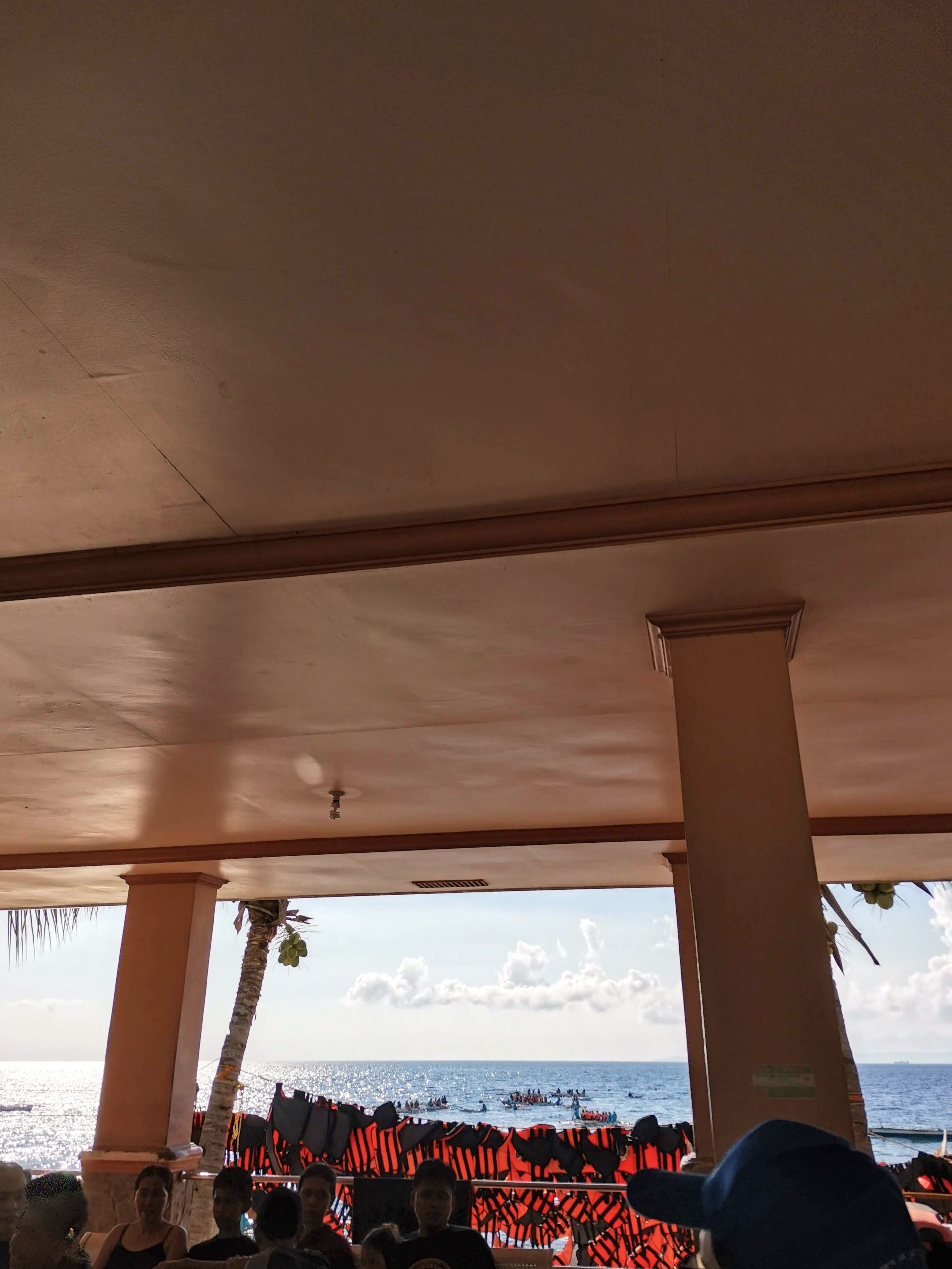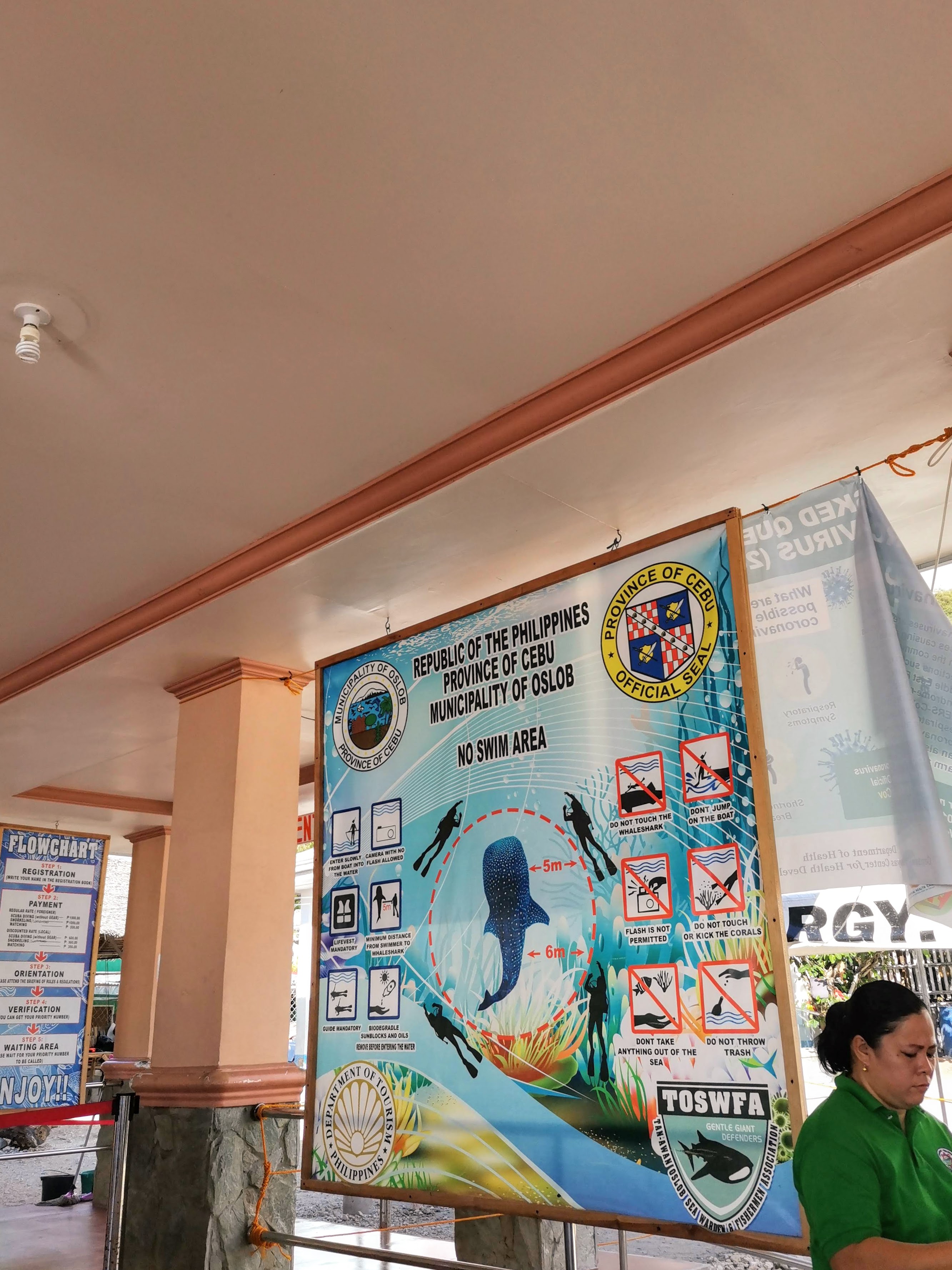 The drive from the capital city, Cebu City, to Oslob took more than 3 hours. My aunt from Sweden, her family, and some of her friends came to visit us during this time. It was probably the worst time for them to travel but who knew it was going to be so bad. But I remember seeing news before about whistleblowers being silenced about the true dangers of the virus and its disease.
Anyway, we were still allowed to travel around the island as long as we didn't have symptoms of the disease and we declared that our last travel date was more than 2 weeks. The travel history part was easily taken care of by writing the 'correct' date on the forms.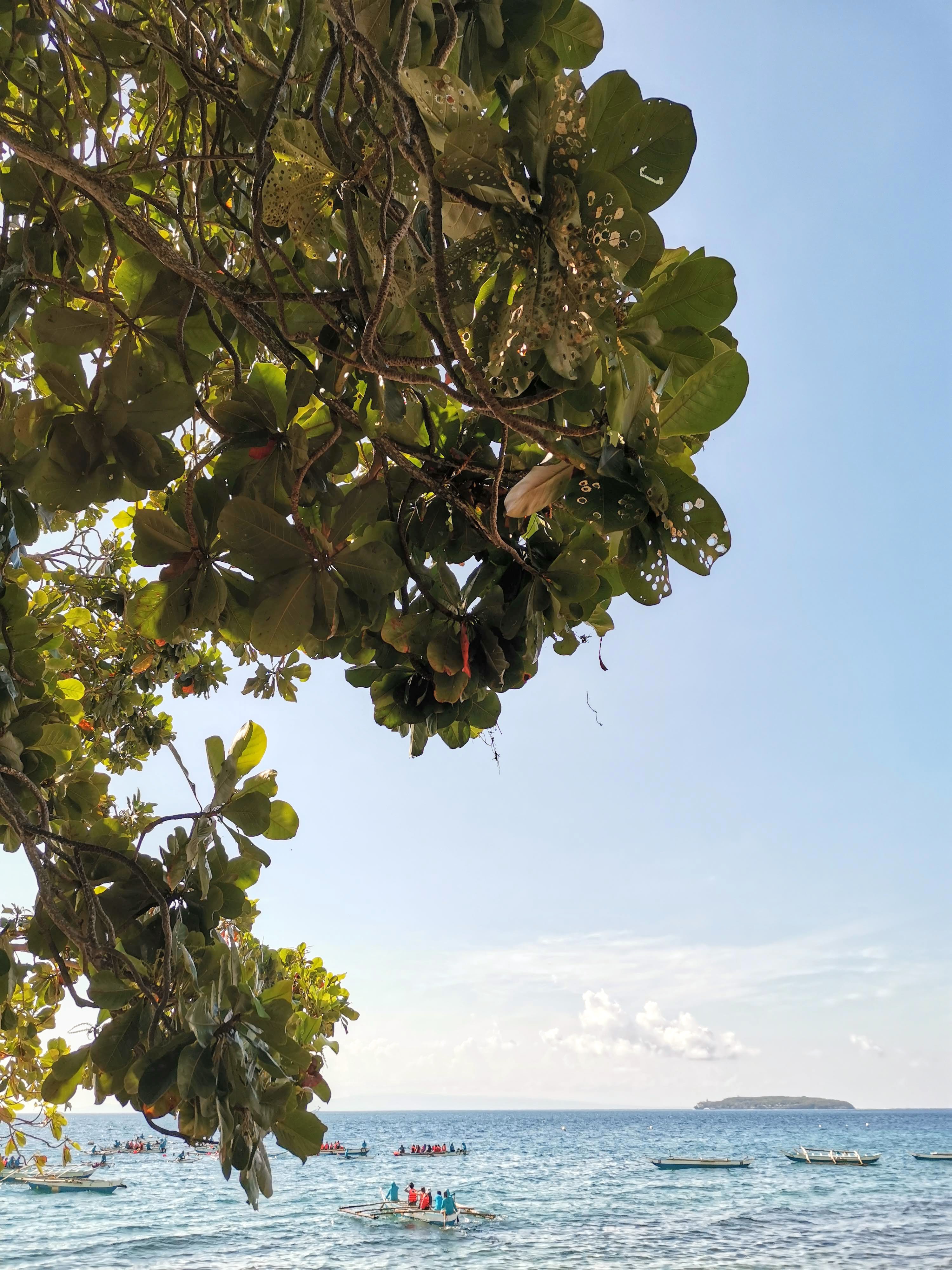 The local tourism office handled the whale shark watching activities and measures were in place to make sure that the whale sharks were protected. There was a seminar before the activity where they explained the things that were not allowed during the activity. Obviously, you are not allowed to touch the whale sharks or go near them. Flash photography was also not allowed so as not to scare the giant fish. We were told not to use sunblock or rinse them off before going into the water.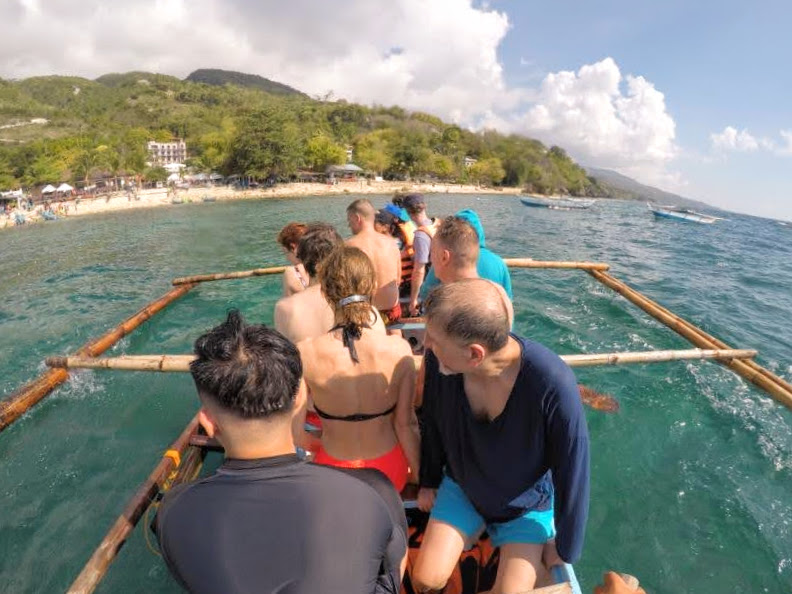 The weather at that time was perfect. This was during the start of the summer in the country. They fit so many of us on a small boat but social distancing was still not a thing back then. We were quite close to the shore but it was deep enough for the whale sharks to swim freely around.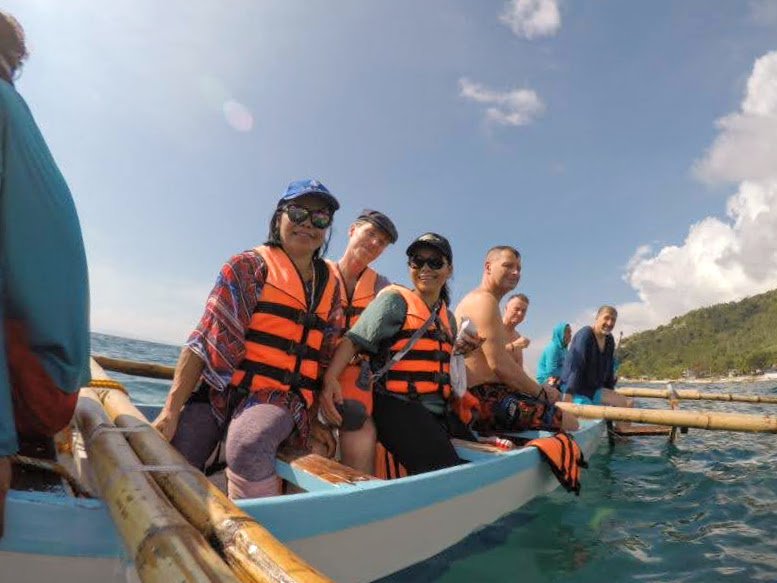 You could choose to stay on the boat and just watch the whale sharks as they come up of the water or you could swim with them and see them up close without touching them, of course. My girlfriend was with us and that was the first time I saw her swimming prowess. I, on the other hand, was still struggling with my confidence in being in the water. I also had a slightly traumatic experience with a snorkel. Needless to say, I wasn't all too excited about this experience.
---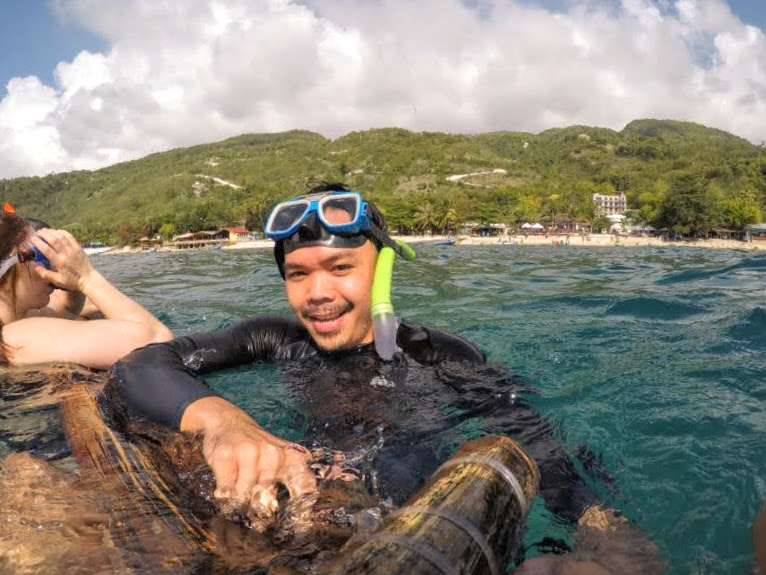 ---
Fears aside, I jumped into the water with my girlfriend. My aunt's stepdaughter and her boyfriend also joined us. Things were looking good so far. The boatmen started throwing the feeds into the water and then the whale sharks came.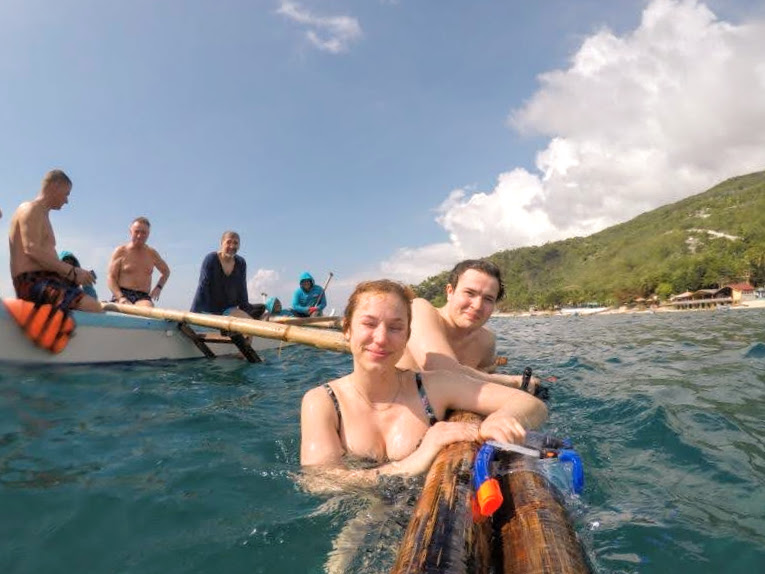 At first, they were just dark shapes moving around the water. And then they got closer and I could see the extremely long body with spots on its back. It was huge! It was feasting on the krill and I could see its wide mouth open to suck in its food. I thought I'd fit in its mouth if I came too close.
I knew whale sharks are filter-feeding sharks which meant they didn't eat humans even if we could fit in their mouths. I was just afraid it'd come too close and I'd violate the rule of not touching them.
Apologies for the poor-quality photos. They've been compressed far too many times and visibility during that time was not the best.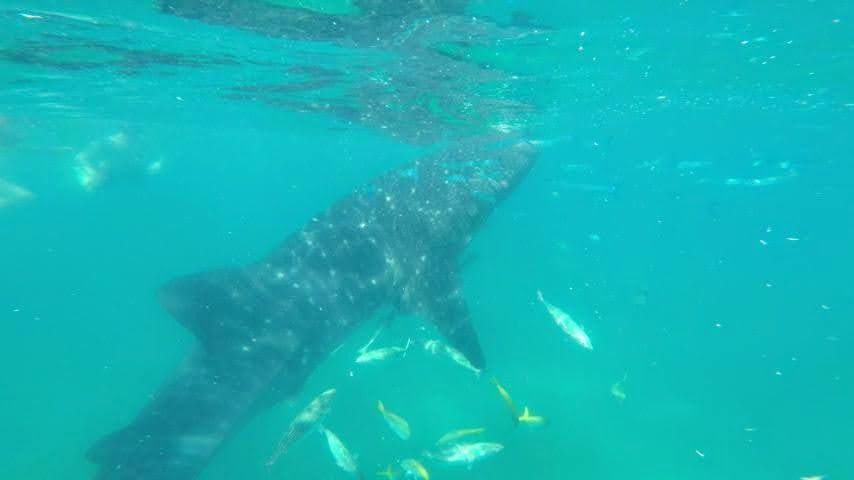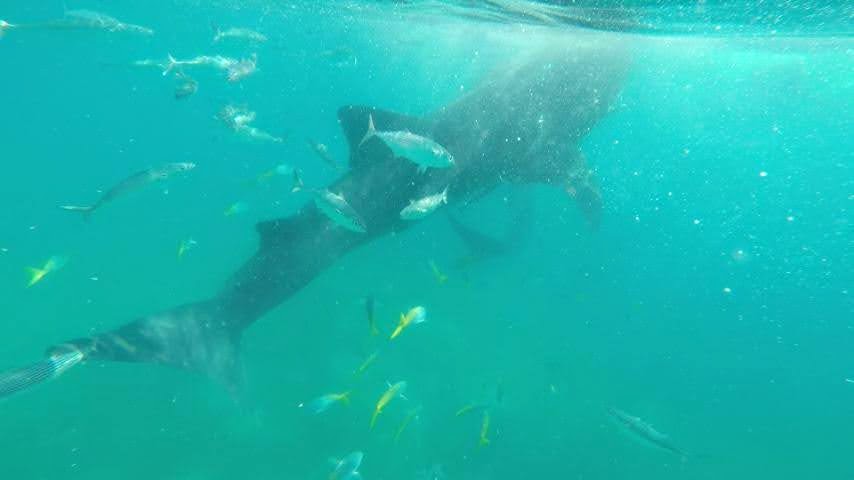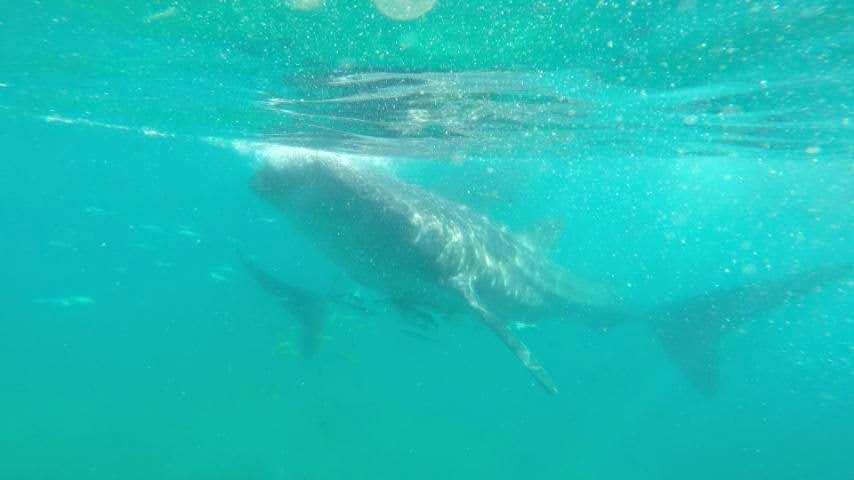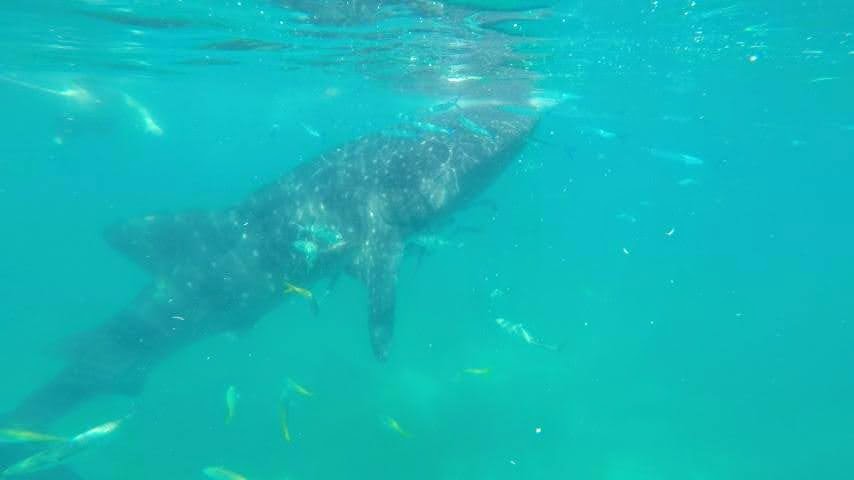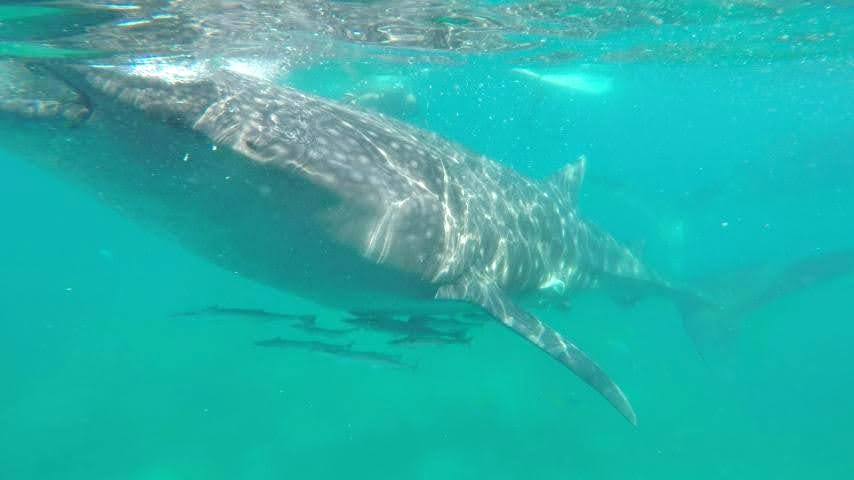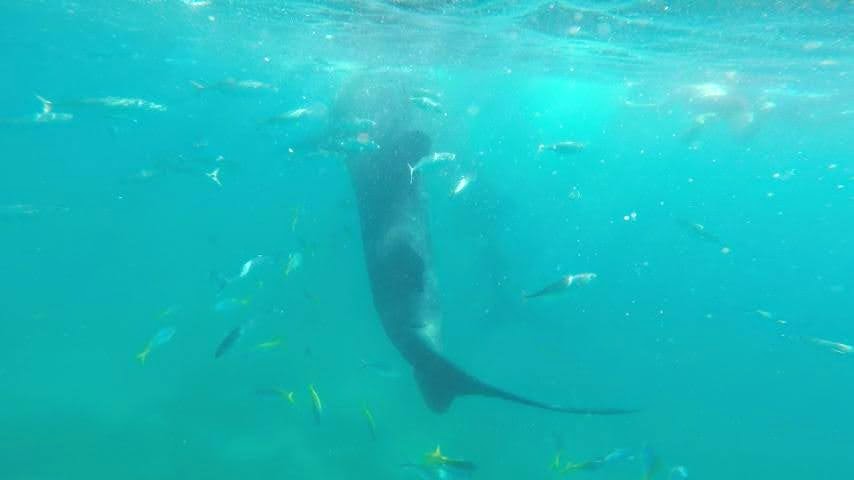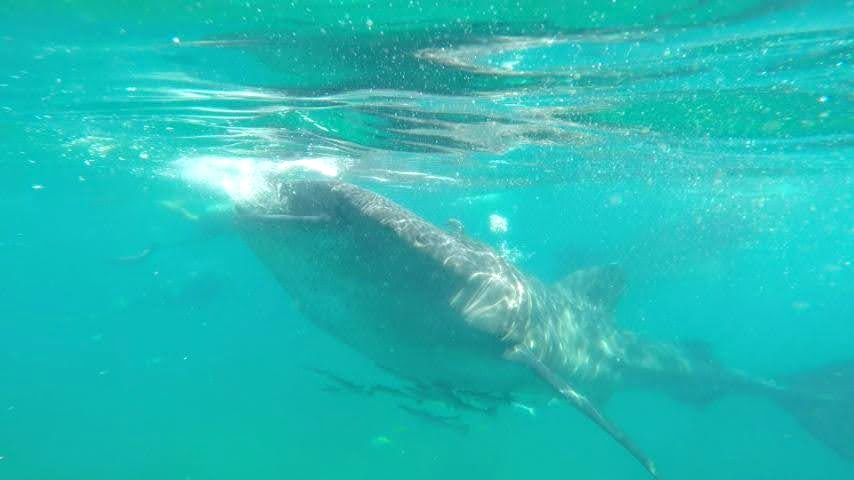 As a size comparison, you can look at the photo below I grabbed from the internet.
My girlfriend had trouble seeing while she was underwater and she swam very close to the whale shark. She was right on top of it. She could have kicked it in the head. Luckily, she heard us call her out that she was too close and she had no problem moving in the water as she was a good swimmer.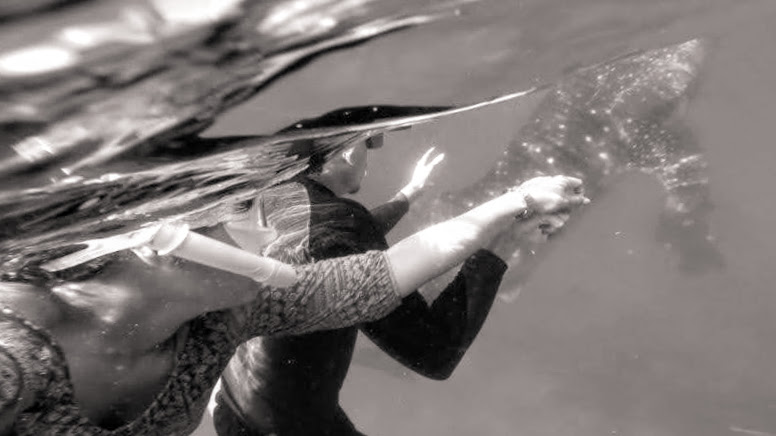 ---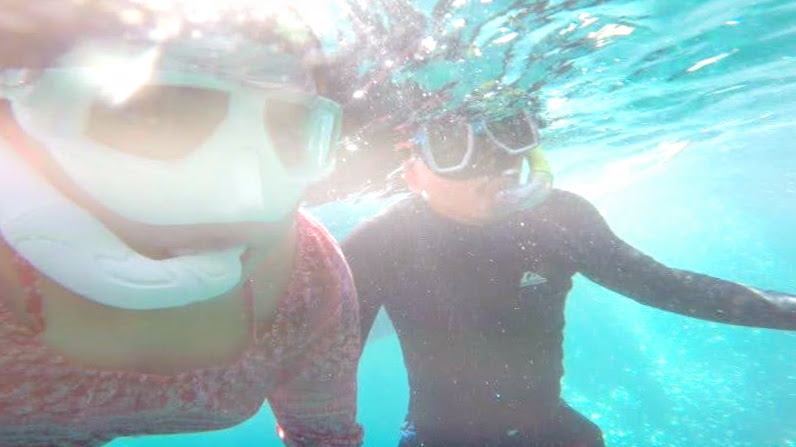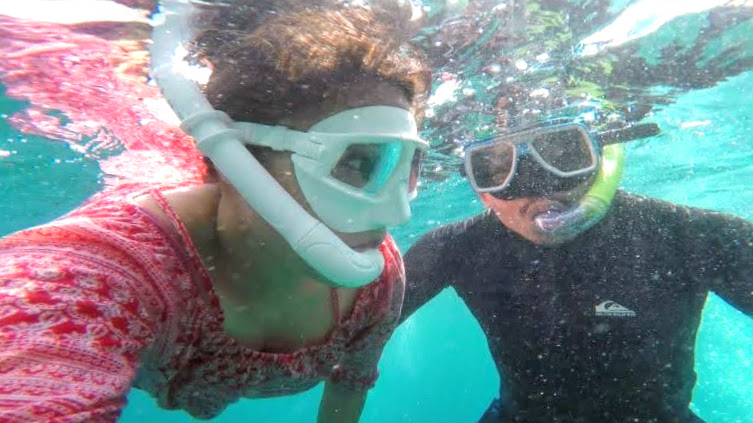 ---
The boatmen told us to pose for pictures. I wasn't really up to it because I was having trouble moving around the water. But still, I tried. Expectedly, the photos turned out terrible. But props to myself for trying.
Now that I'm a freediver and much better at moving around the water, I'd want to have another go at swimming with the whale sharks and pose properly with them.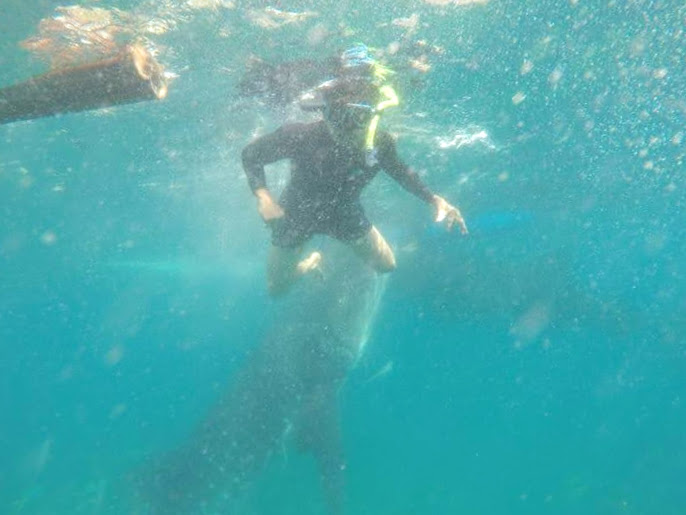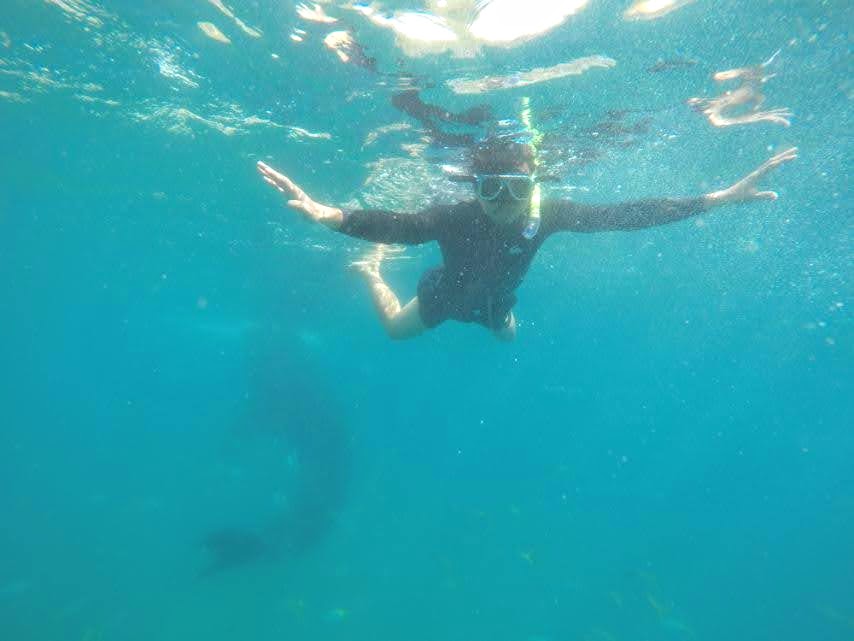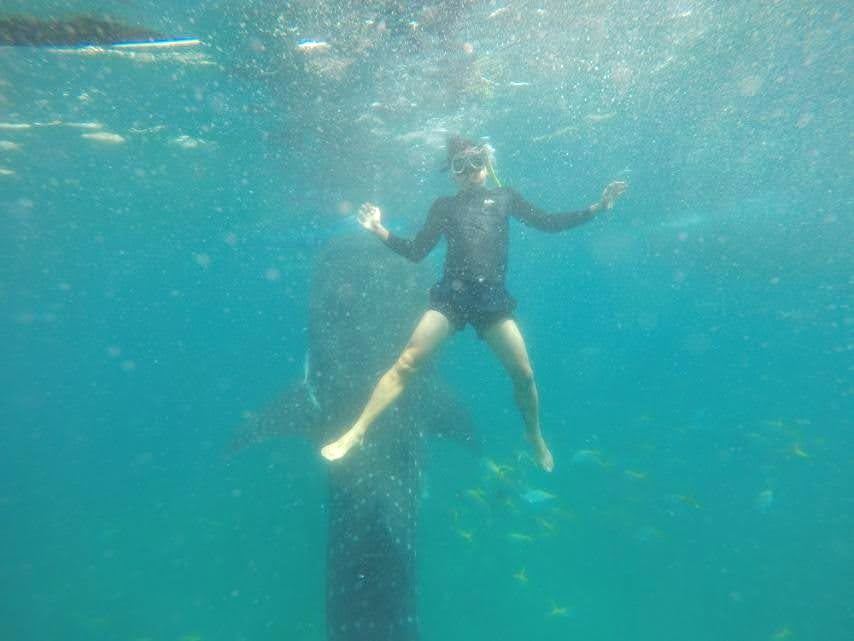 You'd think this experience lasted long. But it only took 30 minutes. Yes, you were given only 30 minutes before you headed back to the shore and that was it. I don't know the price of it now but during that time each person had to pay around $10 if you were a local and that price climbed up for foreigners. Honestly, I didn't worry so much about the cost. My aunt paid for the whole thing.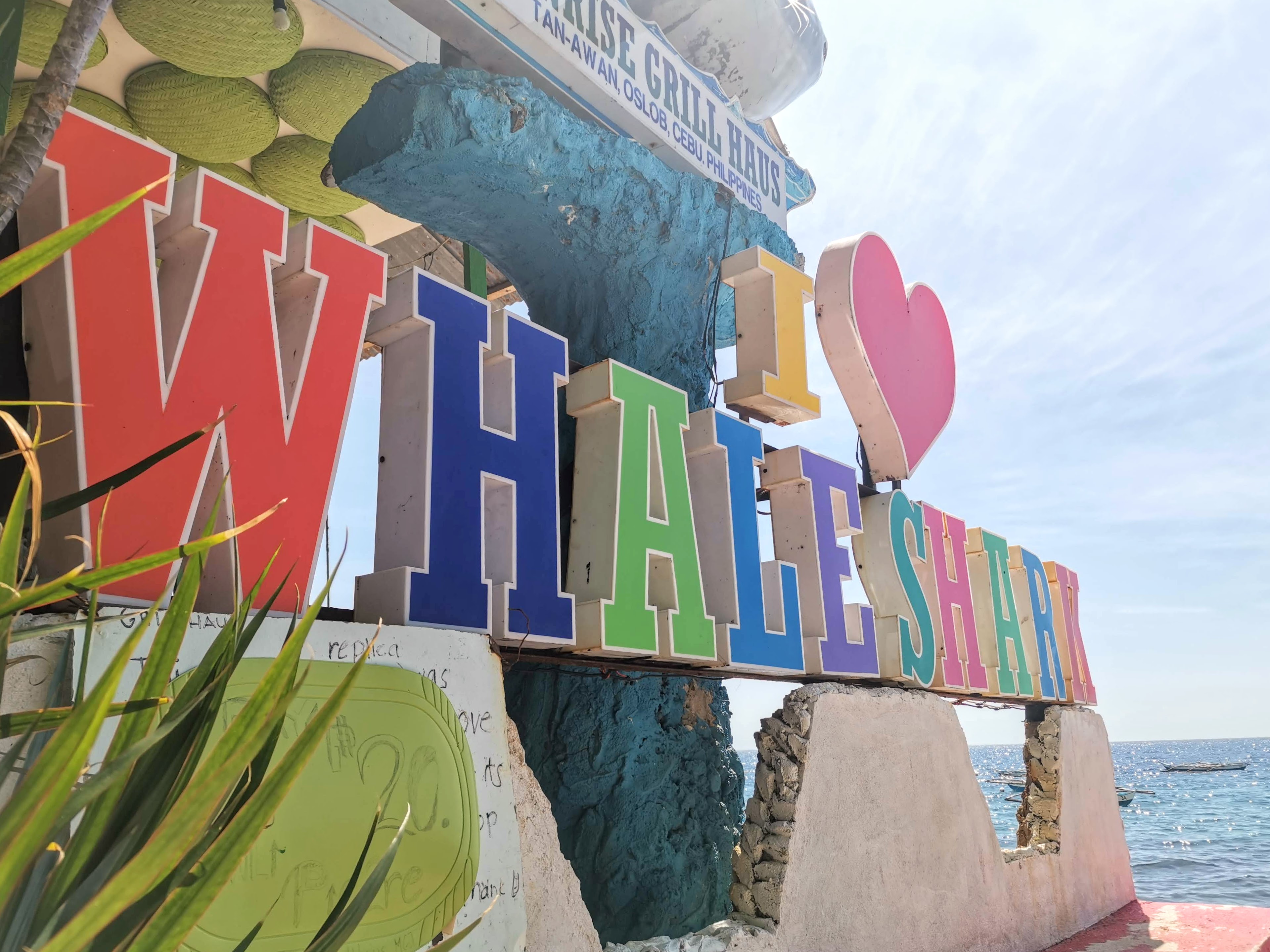 We ended our whale shark watching with a hearty meal. There was a restaurant near the shore that offered a surprisingly wide range of food. I guess they had to cater to the tastes of tourists. Of course, we ordered Filipino food. My aunt missed Filipino cuisine and she wanted her companions to try it too. My mother was also with us and she always looks for a hot soup in any meal.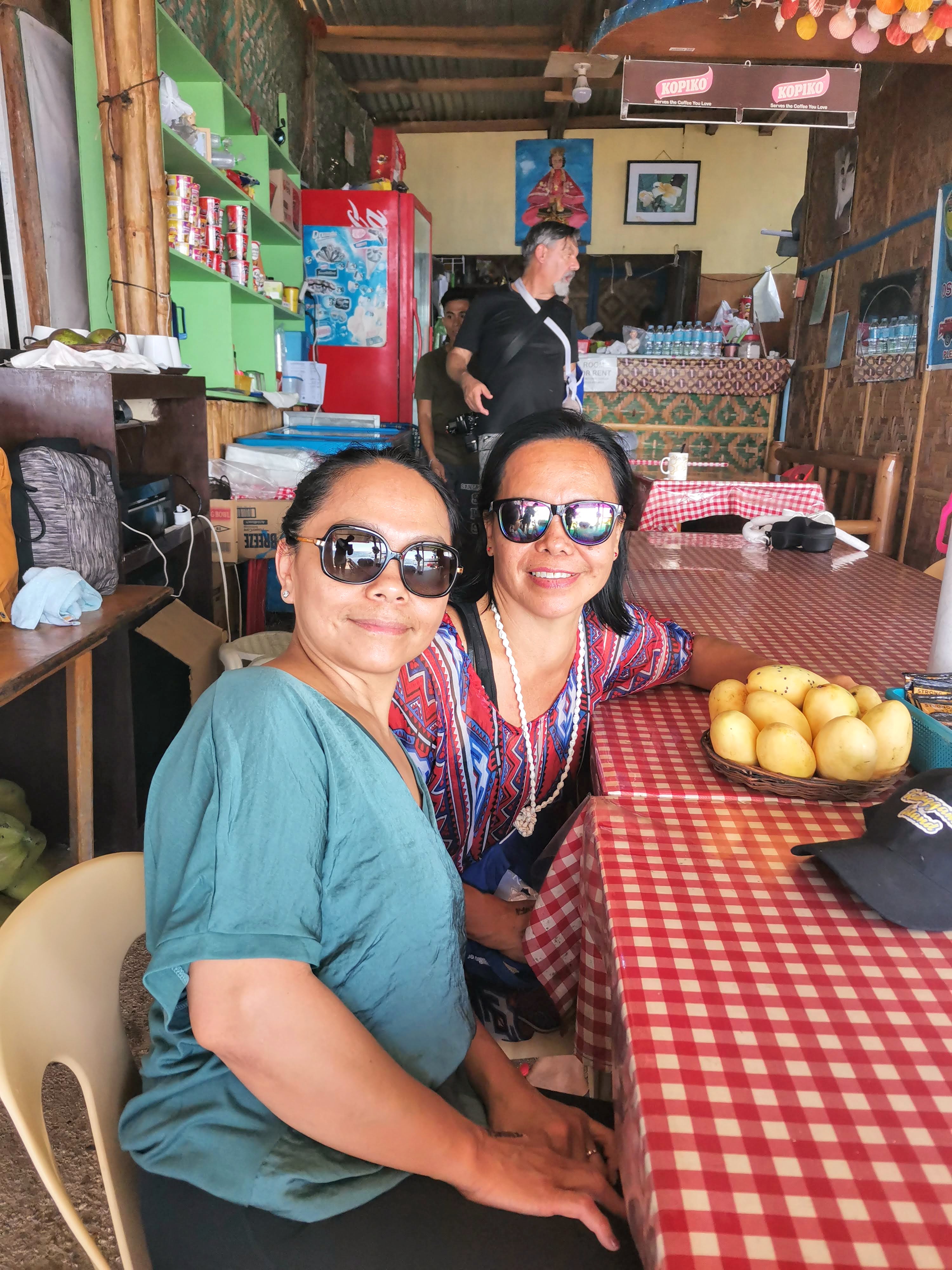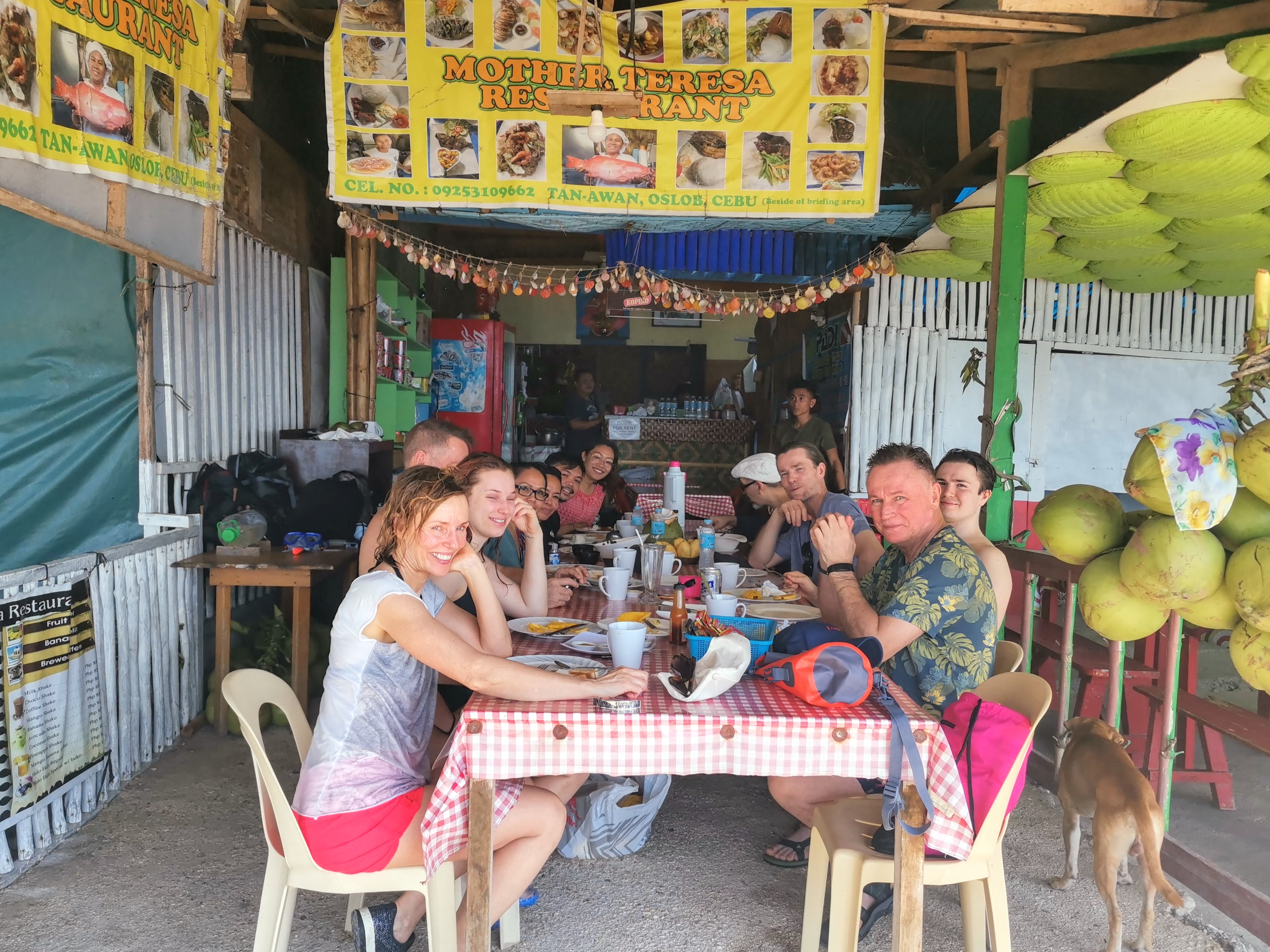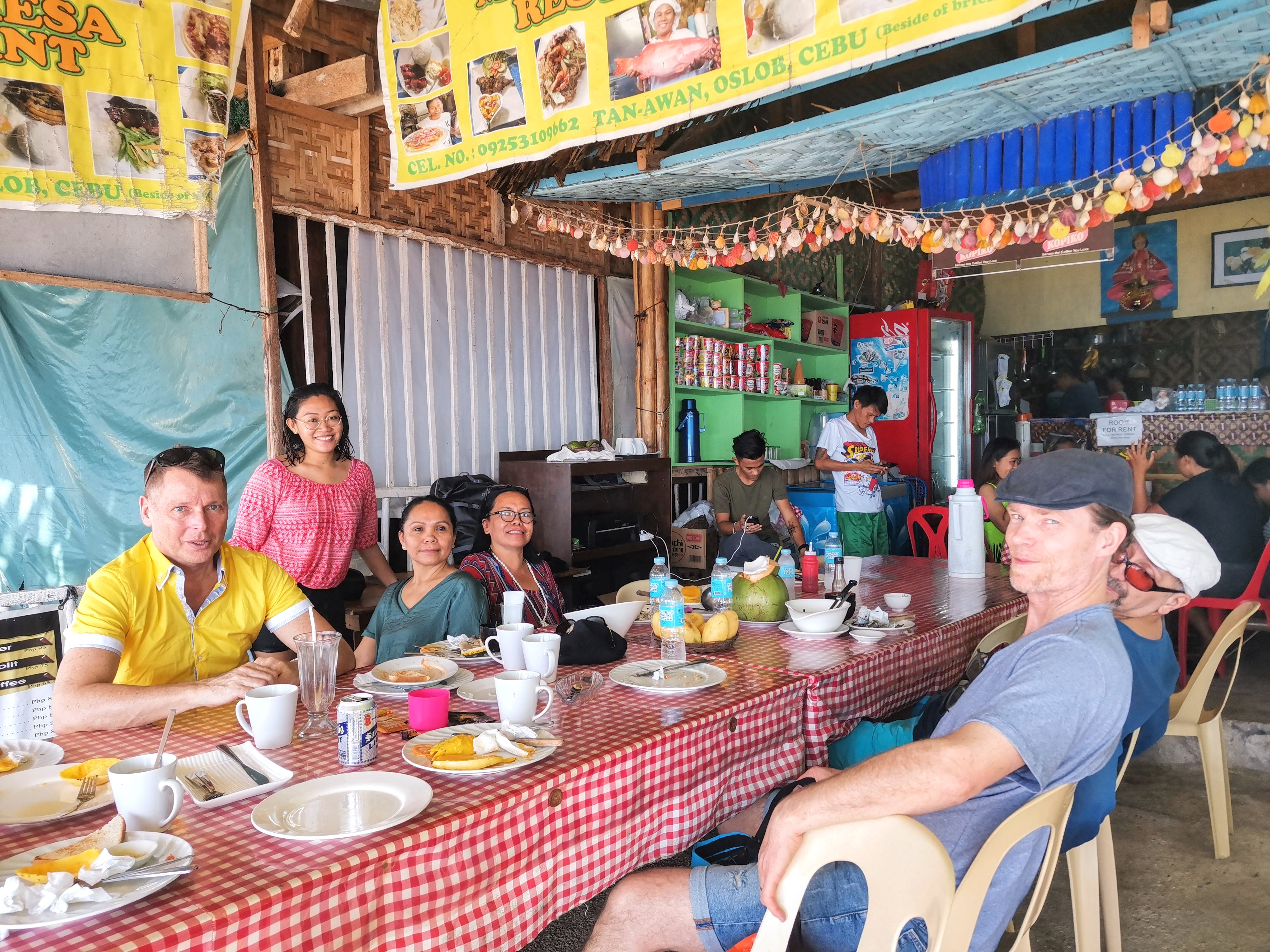 Our foreign guests ended up ordering sandwiches, eggs, and bacon. It was still quite early in the morning and they hadn't had breakfast yet. They all looked happy with their food though and I think they were satisfied with seeing the whale shark.

That's it! Thanks for taking a trip down memory lane with me and seeing the whale sharks. This day was not done and we went to visit a miraculous monastery still in the south of Cebu. I'll write about that in my next post. See you on that one. Cheers!
Shots taken in the water were taken using my girlfriend's GoPro and used with permission.
---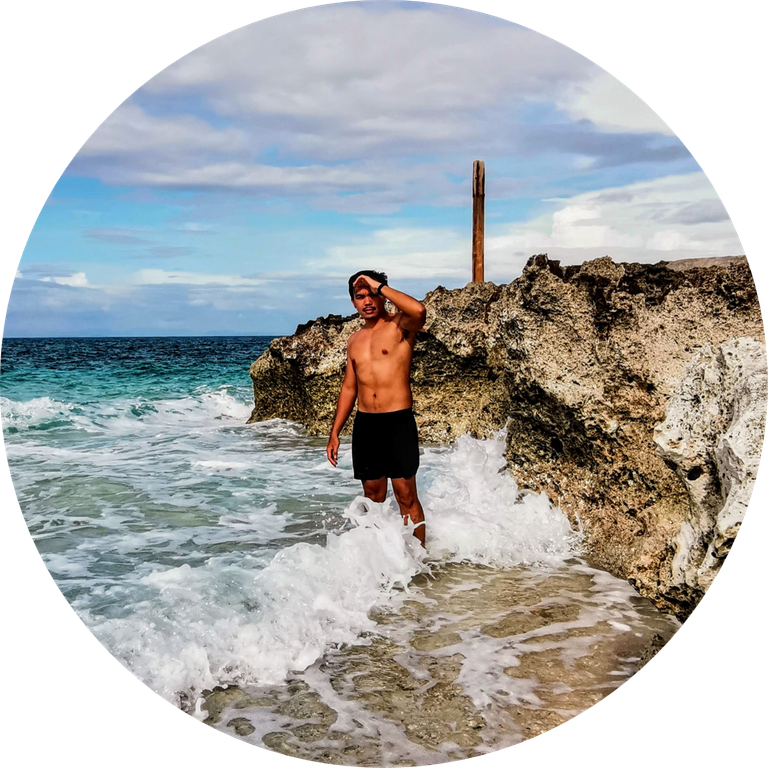 He's a dreamer and a thinker. He tends to sensationalize a lot of things. He got that from his mother. He's also a bit melodramatic. Must be from his father. Bear with him as he shares his thoughts and experiences about his travels, dreams, and the variety of things he's trying to learn and improve (personal development, writing, cryptocurrency, fitness, etc.). If you like this article please give it an upvote and if for some reason you're interested in more future content, please don't hesitate to follow.