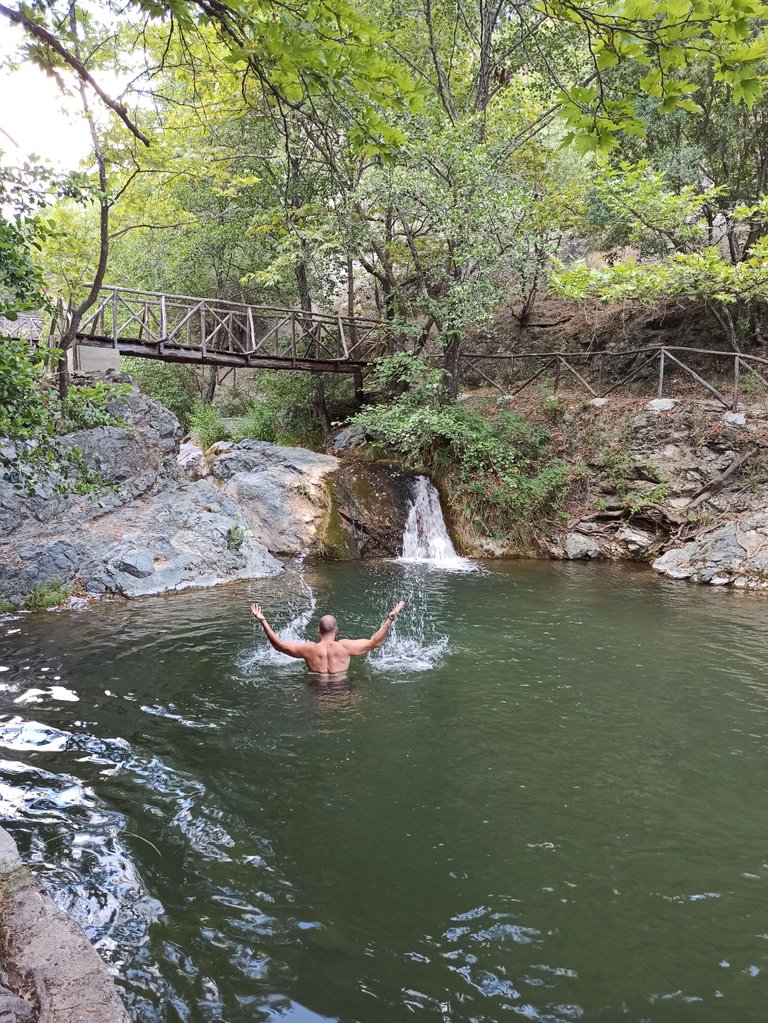 Let me say a few things about this unique place! It's for sure one of my favorite places and of course my favorite pool! Why?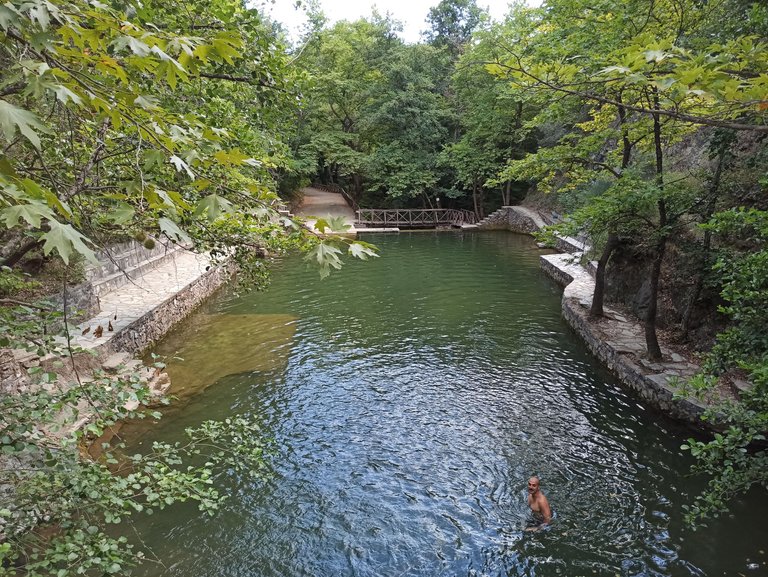 I know its green and brown color works as a deterrent for many, but honestly it's the best thing for the heat! Especially if you consider that there is no chlorine!
It is located just 75 km from Thessaloniki and 2 km from the town of Goumenissa, in the prefecture of Kilkis!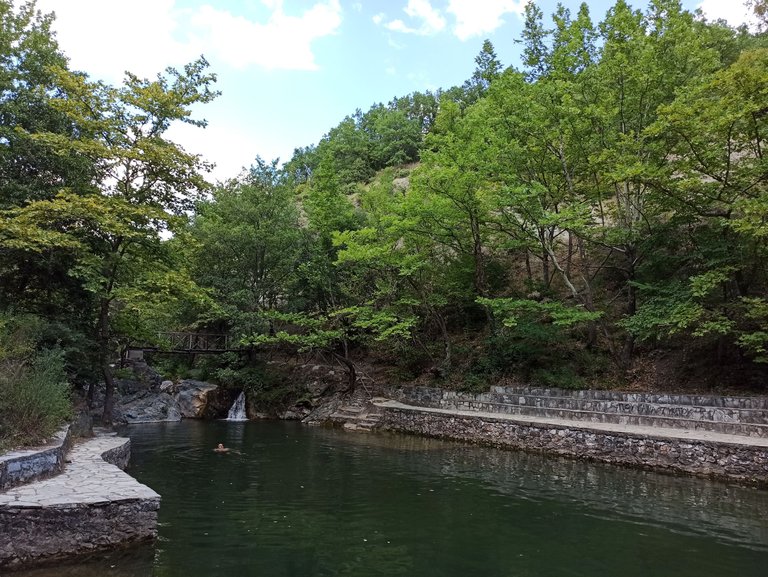 It is an amazing green grove of plane trees, through which two rivers run.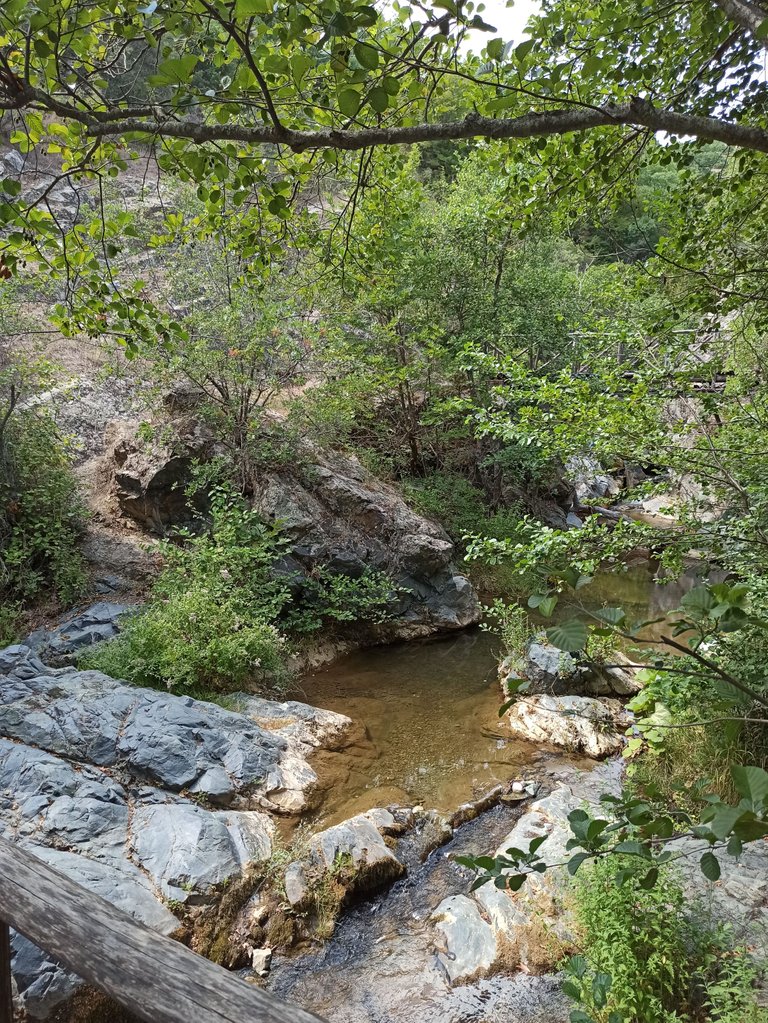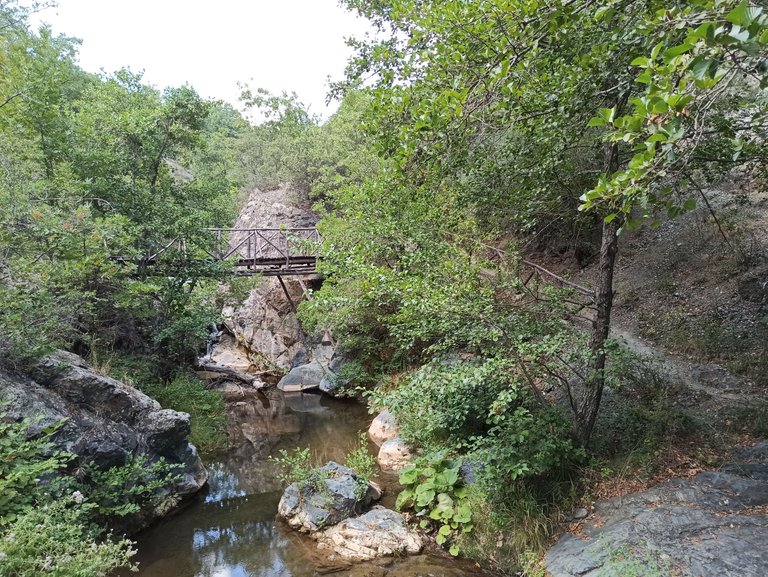 In the canyon of one of them, a structure has been created, so that it is possible to retain the water (something like a dam), where during the summer months the rate at which the water will be renewed is reduced, in such a way that it fills up and turns into a pool.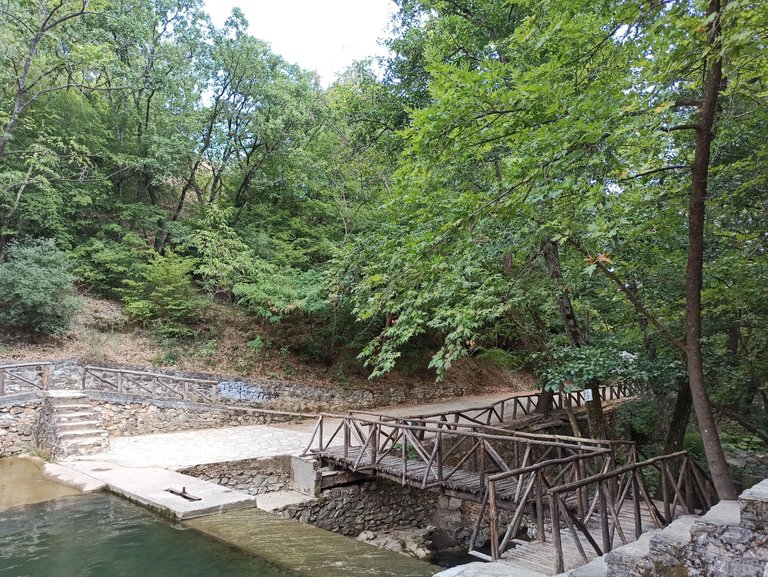 To the right and left, terraces have been formed for the bathers to sit, but also to function as pools for diving!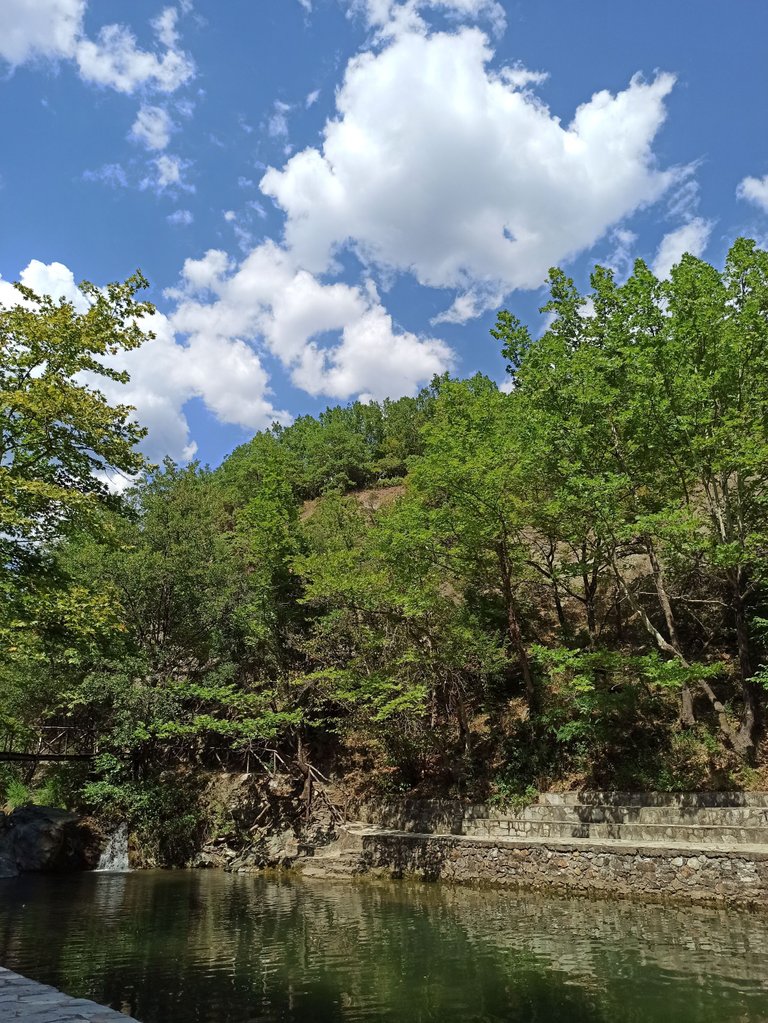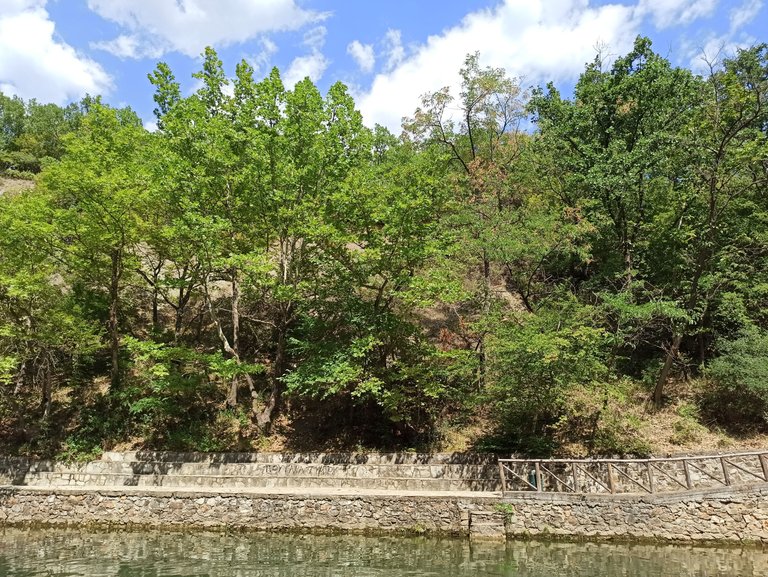 One of the best parts for me, is the decorations of "my pool"! The trees are really almost inside the pool.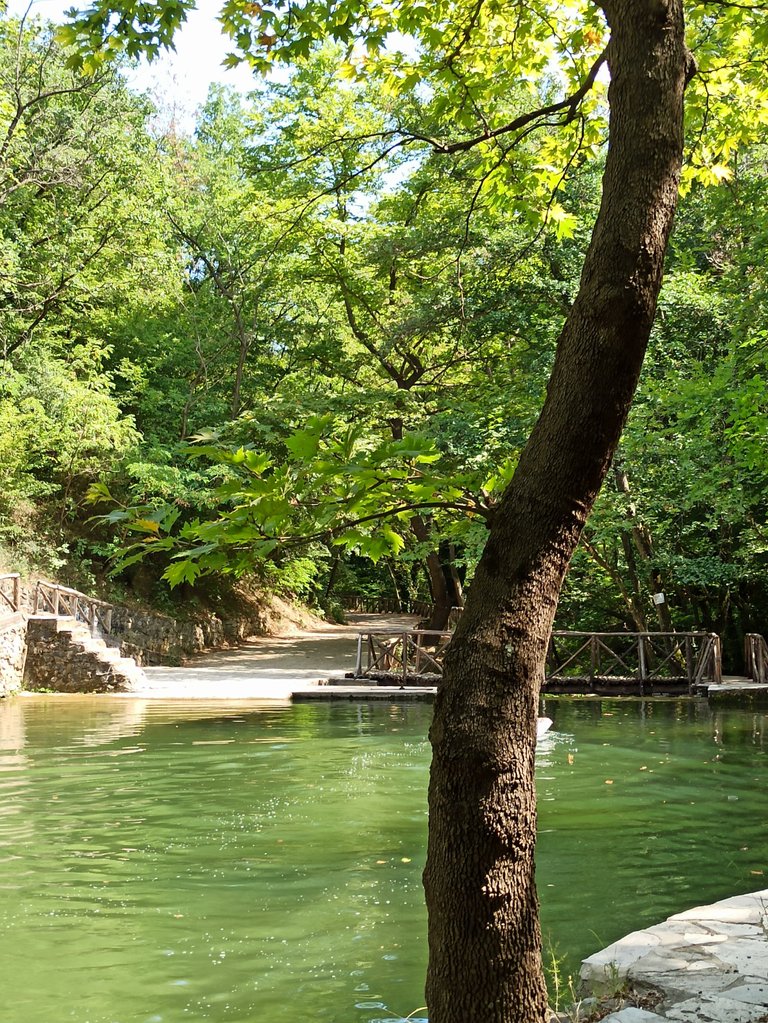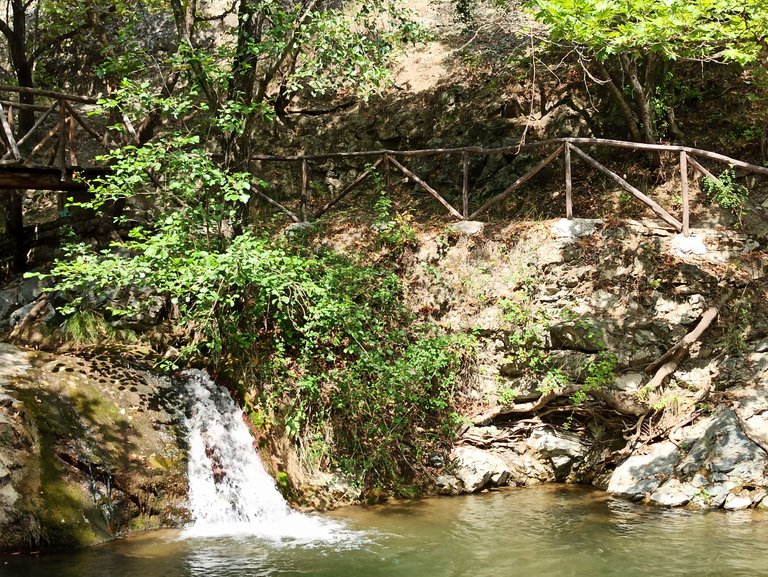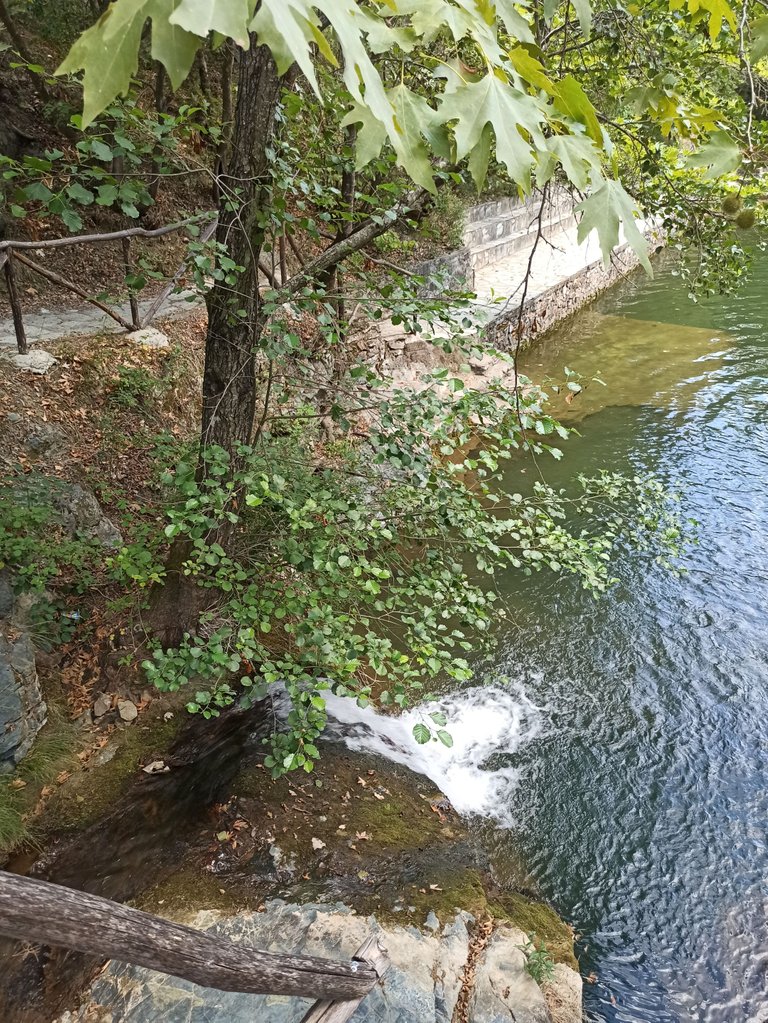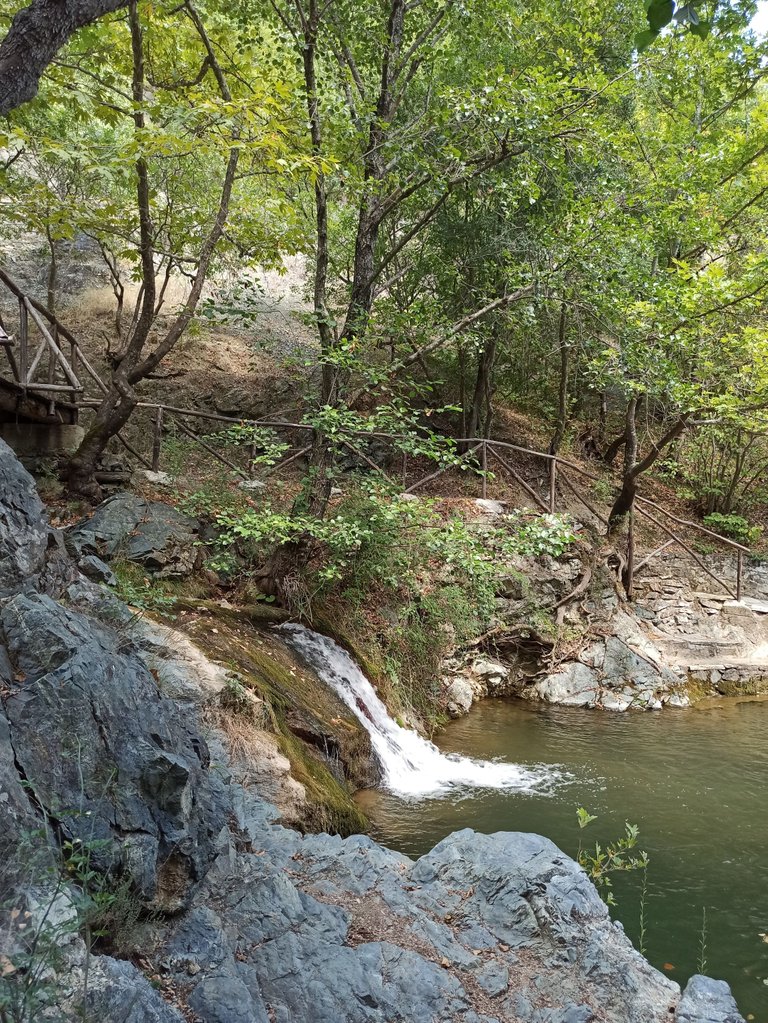 The frozen waters of the river are so refreshing, while in combination with the sounds, colors and smells of nature, it is a kind of psychotherapy!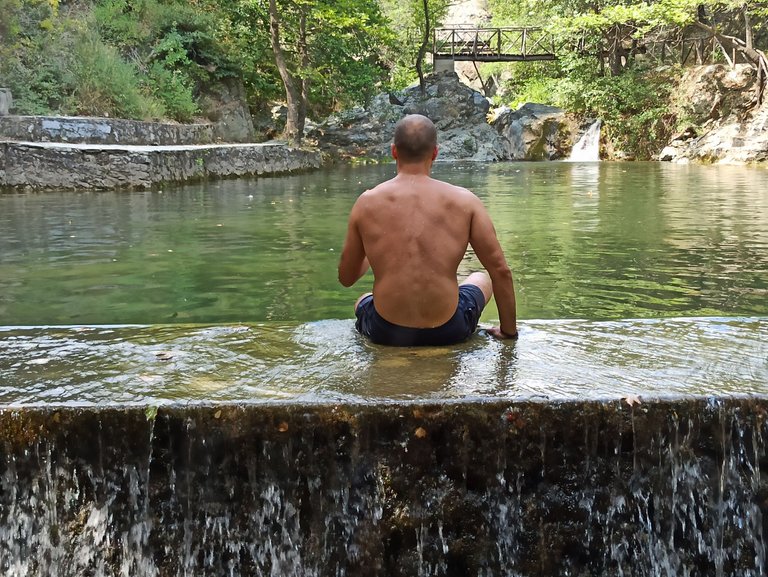 Anyone who happens to be here during the summer months, deserves to dive!
---
Ps: Because nature and swimming make us hungry, a traditional Greek dish for a post-workout meal! Peppers and tomatoes, stuffed with rice, ground beef and various aromatics combined with homemade traditional bread! Be jealous responsibly!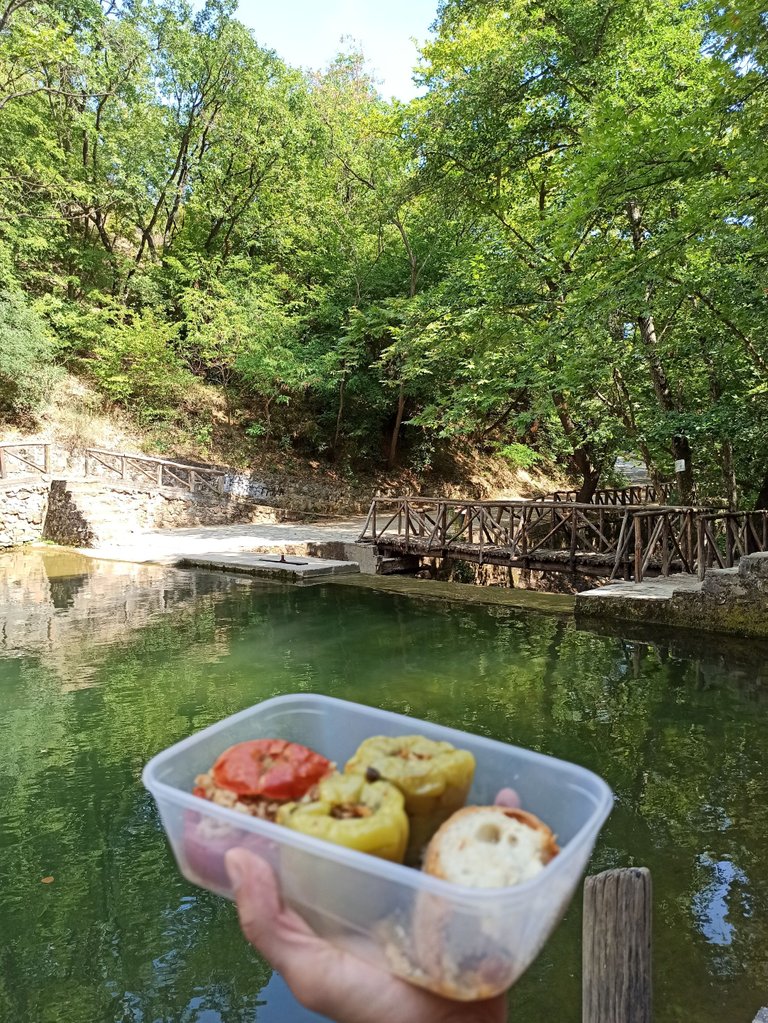 Also credits to my wife for these beautiful photos that she snaped, while i was swimming like a happy hippo and this tasteful meal that she prepared to me!