Hello Hive friends,
Thank you so much everyone for your all support
I'm back with more adventures in Quang Binh, Vietnam, where I discovered hundreds of caves. Today I will keeping going the expedition to Son Doong and what you should prepare for the big expedition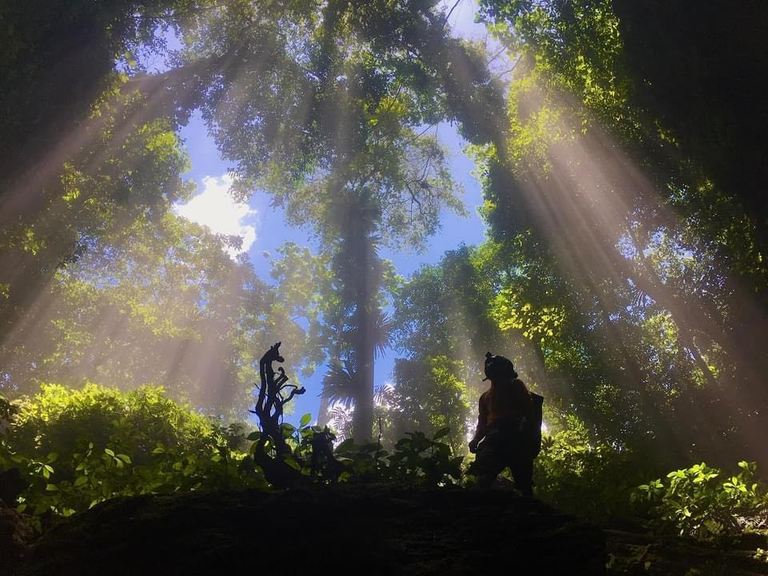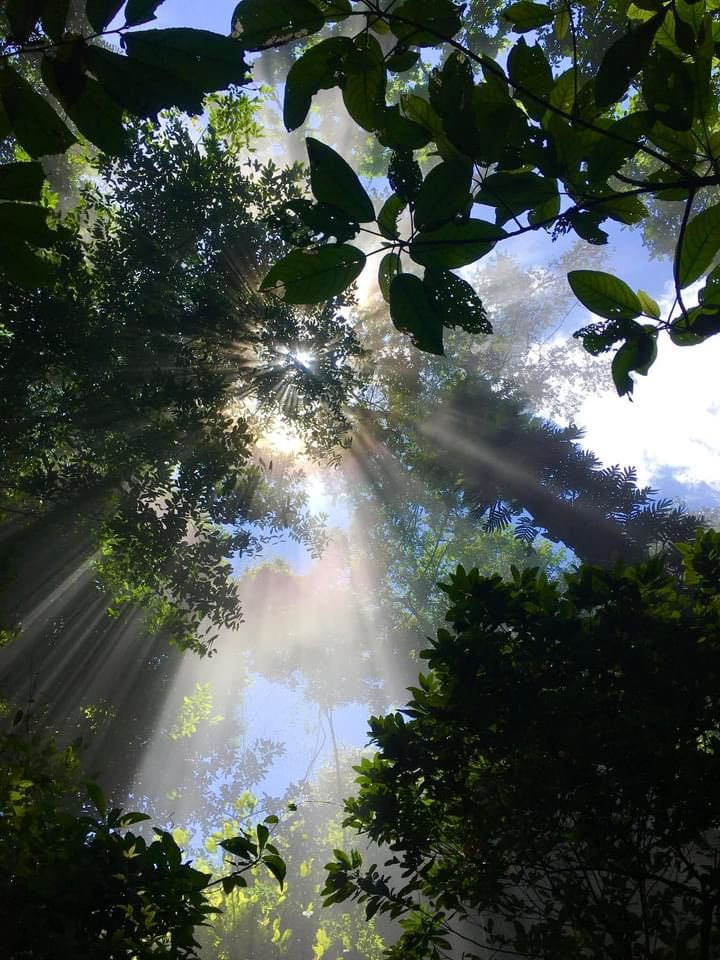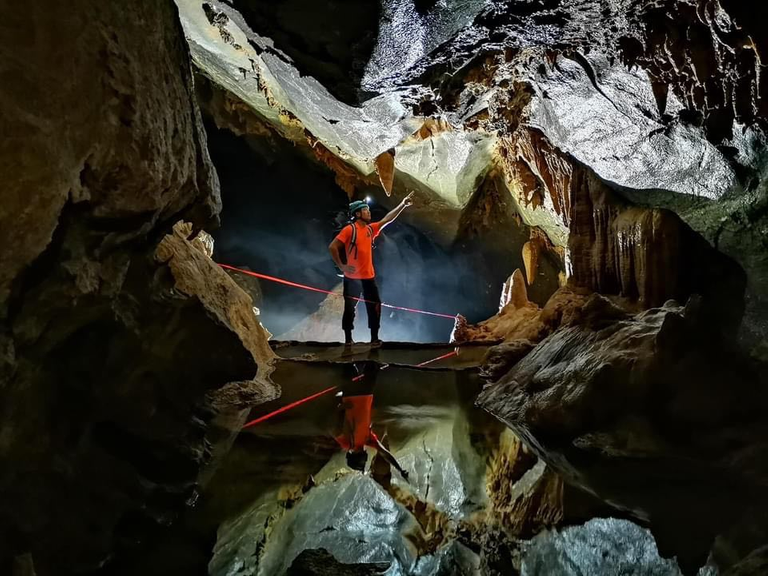 Day 5: Camp2 - The Great Wall Of Vietam - Hang En
Day 5 of the journey is a long day because you will start from Camp 2 in Son Doong to finish the cave at the Great Wall of Vietnam, you then return to Hang En by the same way. It could take 10 hours to reach to Hang En. Different from the other days, today everyone had breakfast at 7 am and left the camp by 8 am.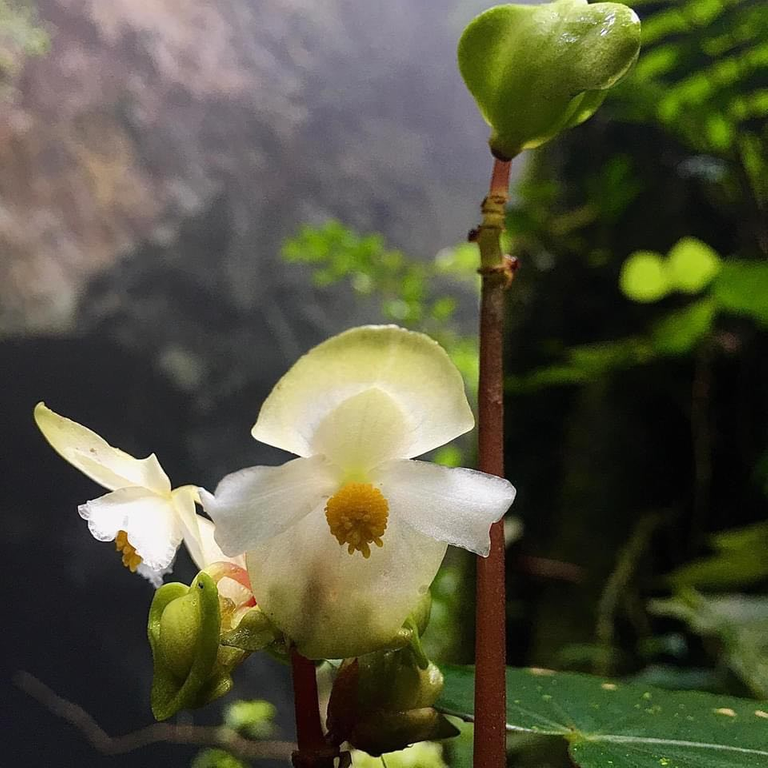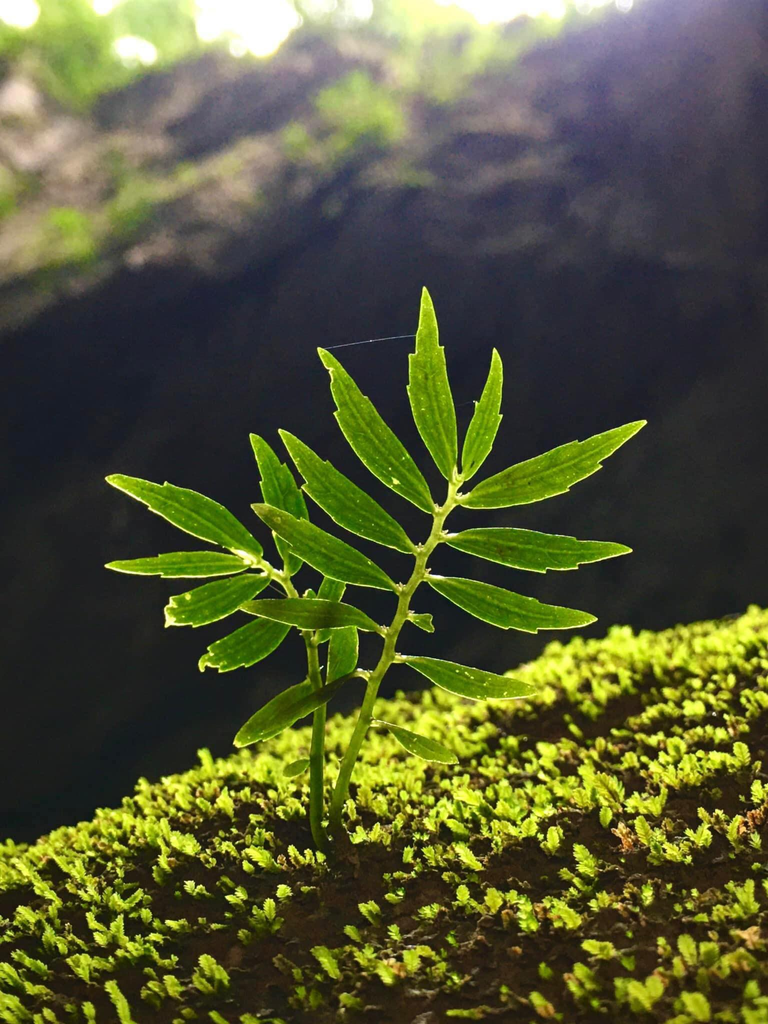 The first km to explore the Wall was easy that is why Howard called "Run Rat". We entered further to see more cave formations such as huge colume, and special cave pearls. Howard explained to everybody how is it formed: "Where there is a pool of water ( usually a gour pool ) which contains small grain of sands, these can become coated in calcite due to the dissolved calcium carbonate in the pool. Over time , the water drips keep the grains of sand moving around , so the calcite is deposited evenly around the grain, making round pearls".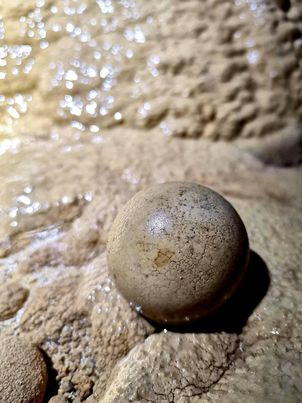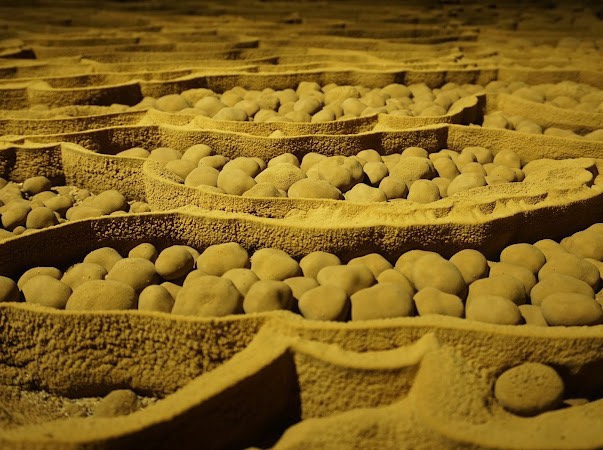 Watto advised everyone to turn down the lights and look up in the direction we were going after seeing this unique cave formation. That place we all try to look for was the exit of Son Doong. Thin said " If you looked carefully, you would see the daylight, also the other side of the cave".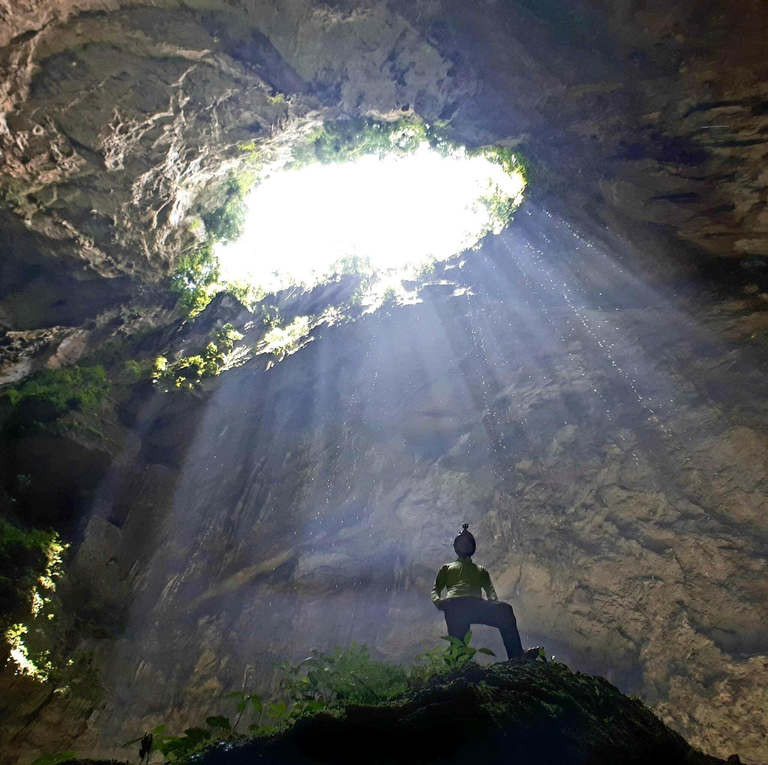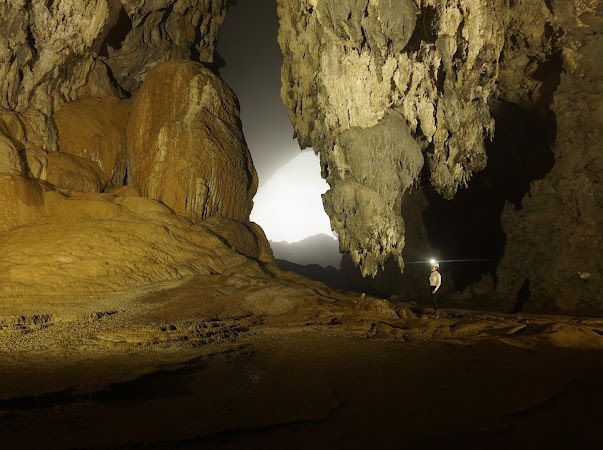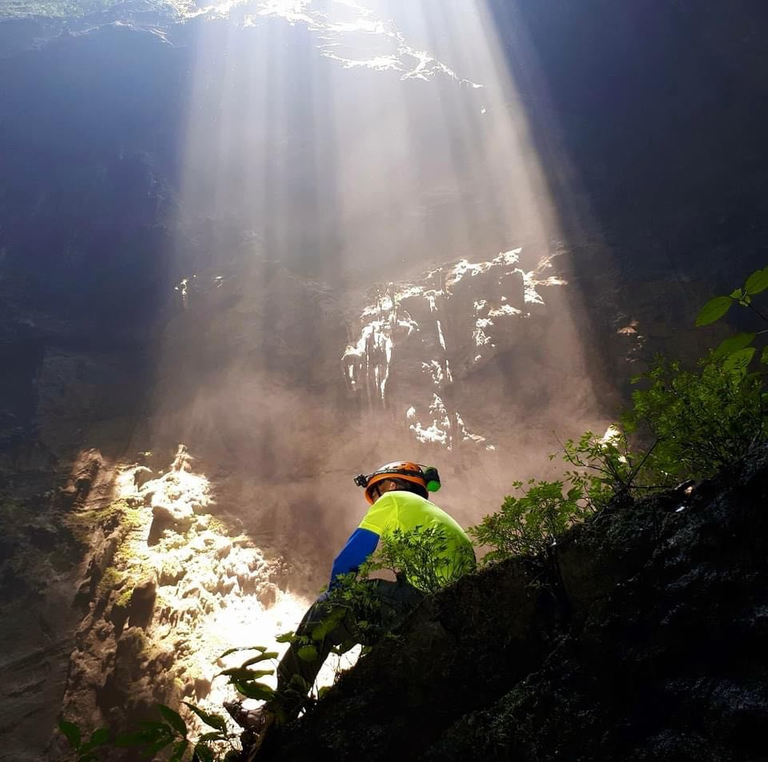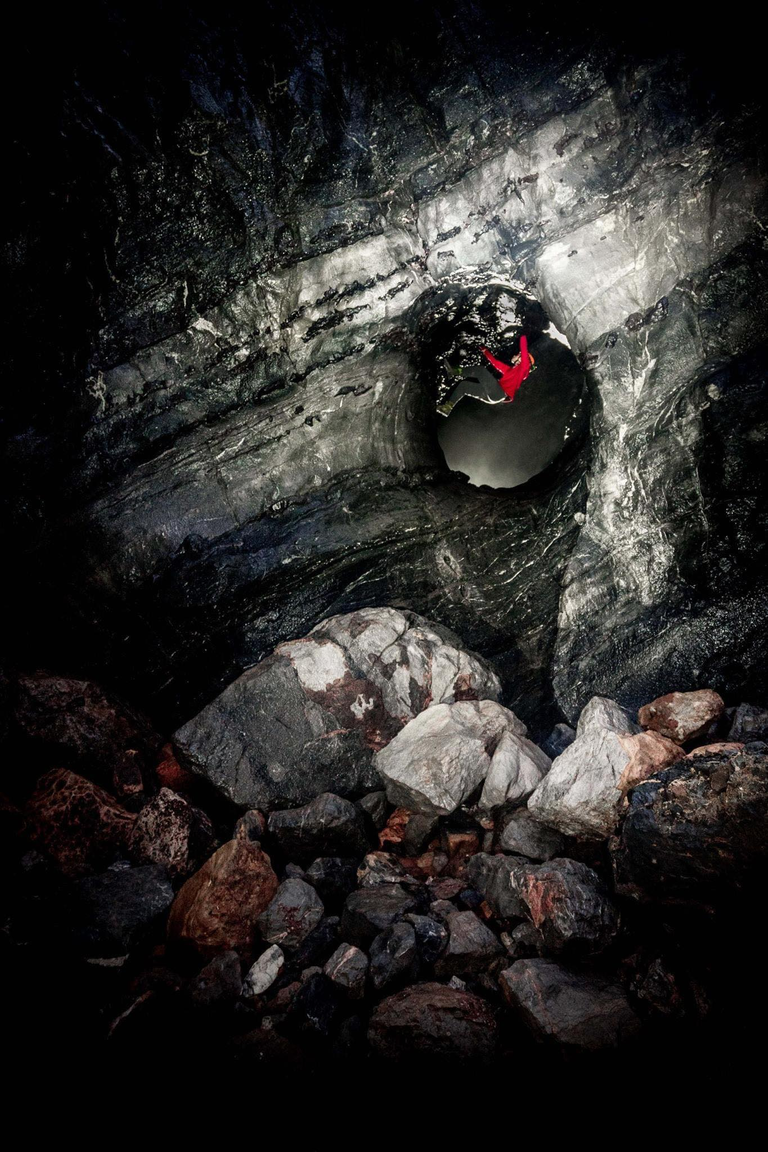 We continued our journey to view the lake, from where we boarded the boats to reach the Wall. Because the water came from a nearby cave and was cleaned by the limestone, it was extremely clear and blue.
We returned to the camp and gathered our stuff in preparation for our return to Hang En. We stopped for lunch at Camp 1 and took a 15-minute break afterward.
We did not spend much time taking pictures on the way back it seemed to be faster. We abseiled up to the cave entrance and hiked down to the valley, crossing several rivers along the way. By 5 p.m., we arrive at Hang En. We were eager to get to the lake and go swimming. It was fantastic.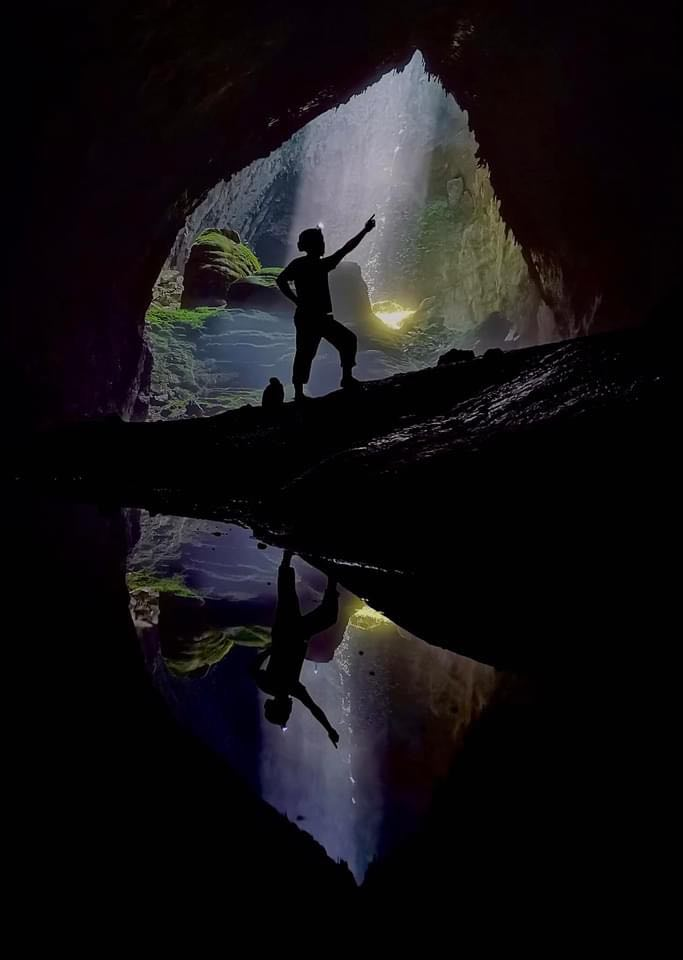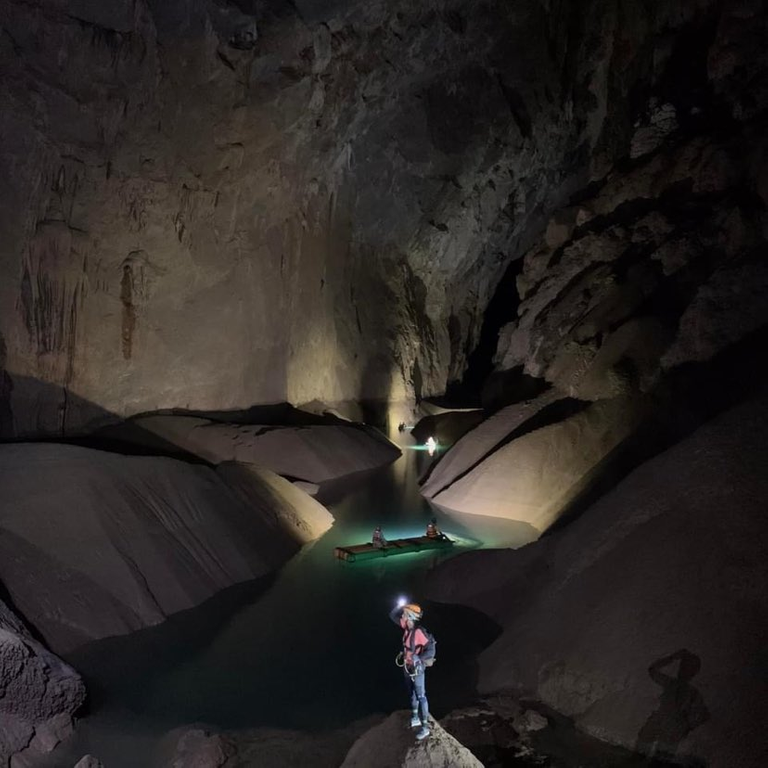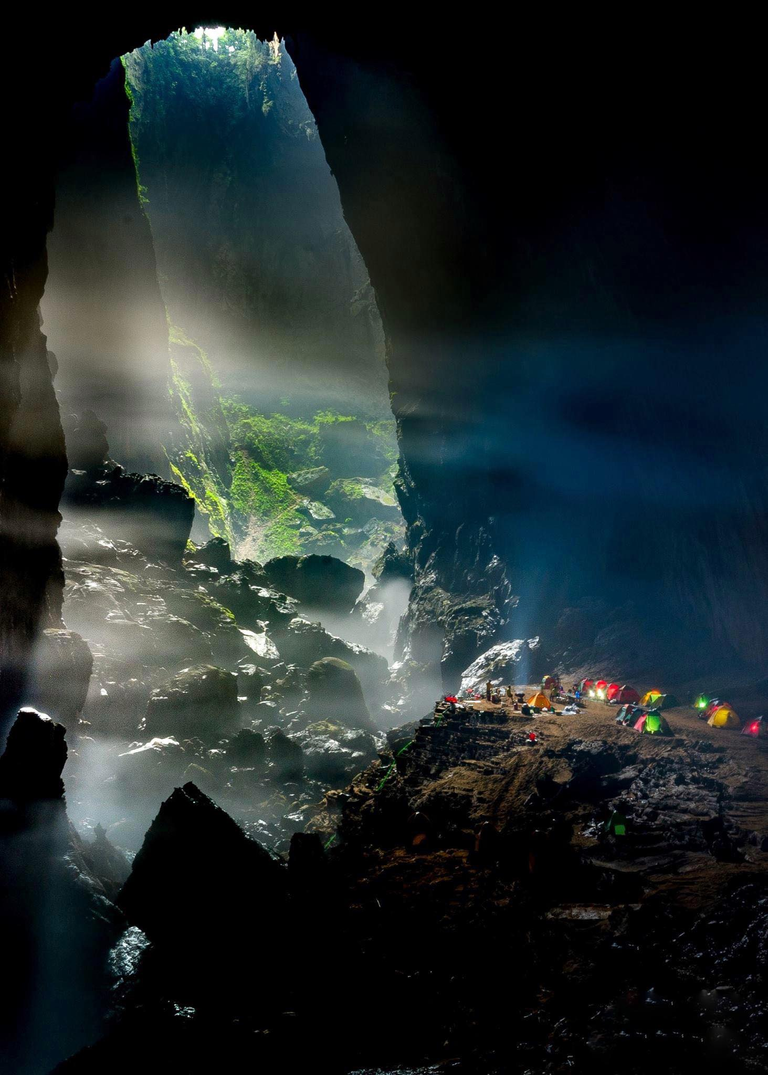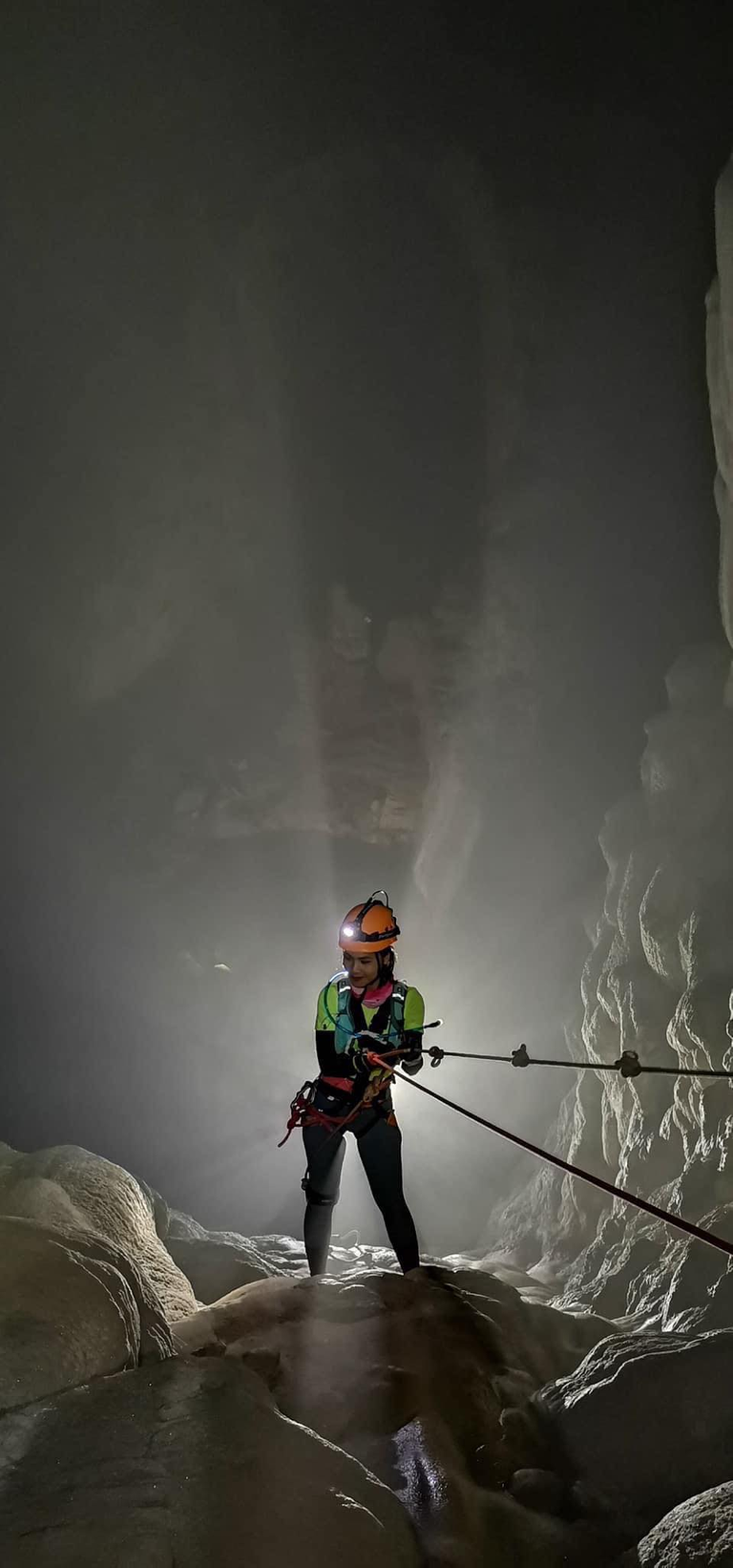 Today was our last day in the cave, so we had a big party with the porters and, of course, enough of happy water to keep us fun.
Last day: Hang En - Drop off point - Gala Dinner
We started hiking back to civilization around 8 a.m. For me, the final hill was the most difficult part of the journey because we had to hike up a 200-meter steep mountain in May's scorching heat. We got there in the end. Duong, our driver, was waiting for us with a nice drink and beers. The greatest beer can I've ever had. Wonderful! We had a great time. I drove my customers to the Sai Gon - Phong Nha hotel in Phong Nha town, where we had a gala dinner tonight. It was a lot of fun, but it was also heartbreaking because we had to say our goodbyes and pledge to meet together again for the other adventures.
You can find out some tips to do Son Doong as below: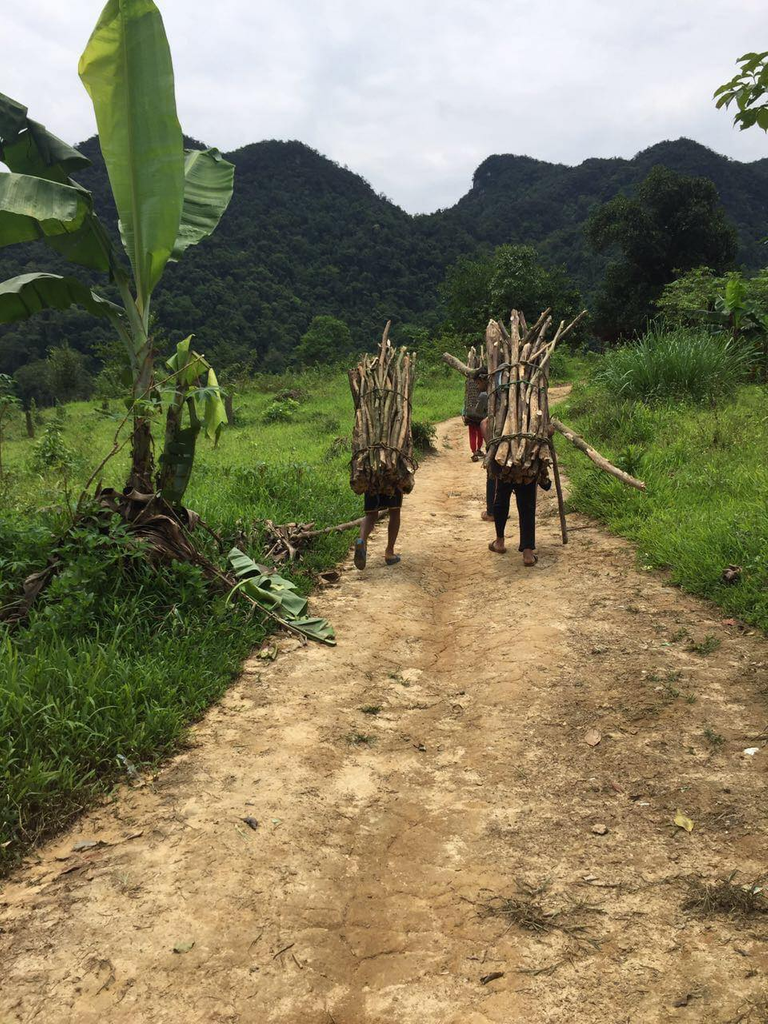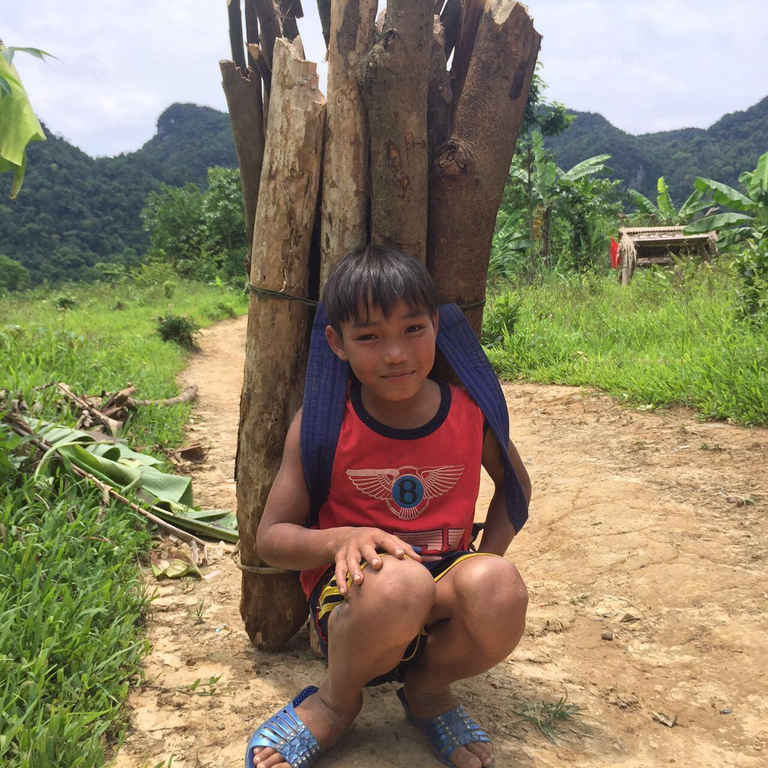 ****Fitness****
Son Doong is not tough, but you should exercise frequently to be able to trek for at least 12 kilometers every day. You must also be physically healthy enough to abseil and maintain your balance while hiking through the cave's difficult terrain.
You'll make it if you can climb a 30 floors without difficulty.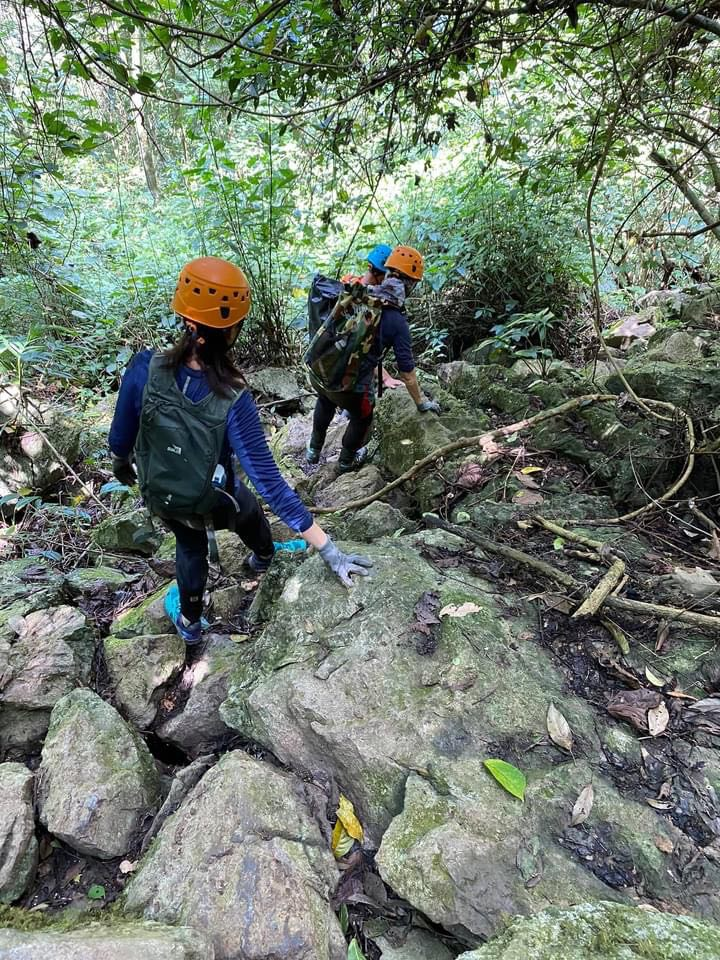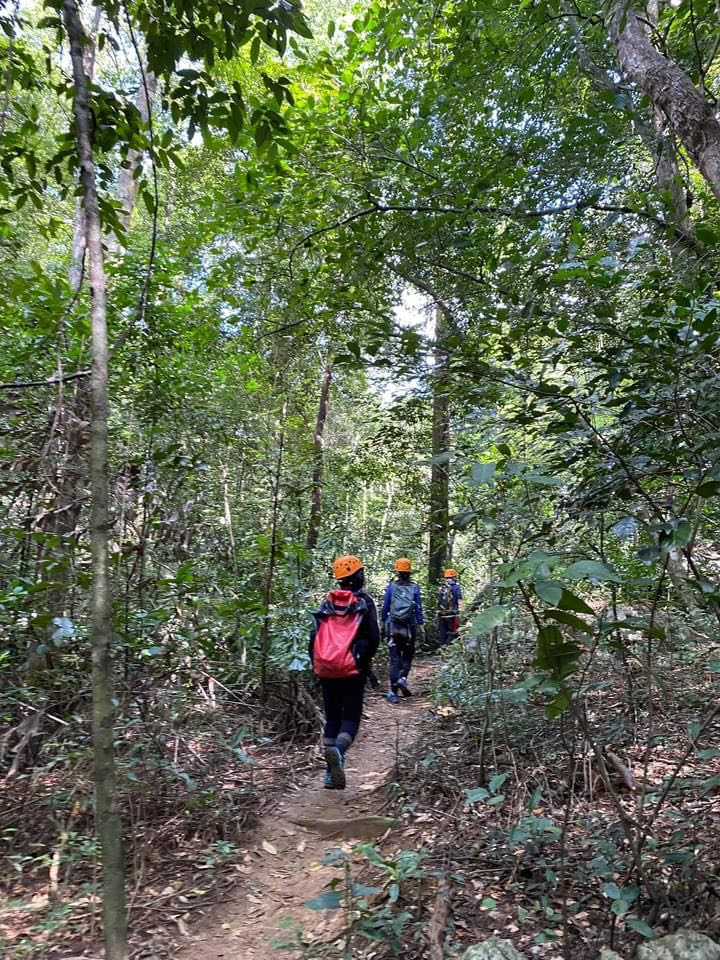 What you should bring
3 to 4 sets of clothes (1 warm jacket for winter time)
Walking boots and camp shoes
Toiletries please keep minimal
Camp light/Head torch
Camera with spare batteries and tripod.
Day Sac
Water bottle 2 minimum
Sun hat/sun cream
Personal medication
Snack if you want to bring with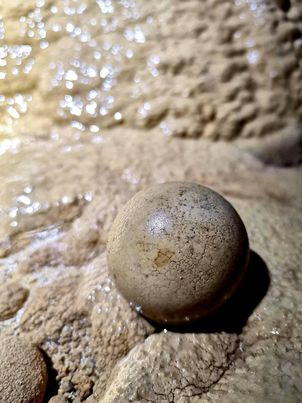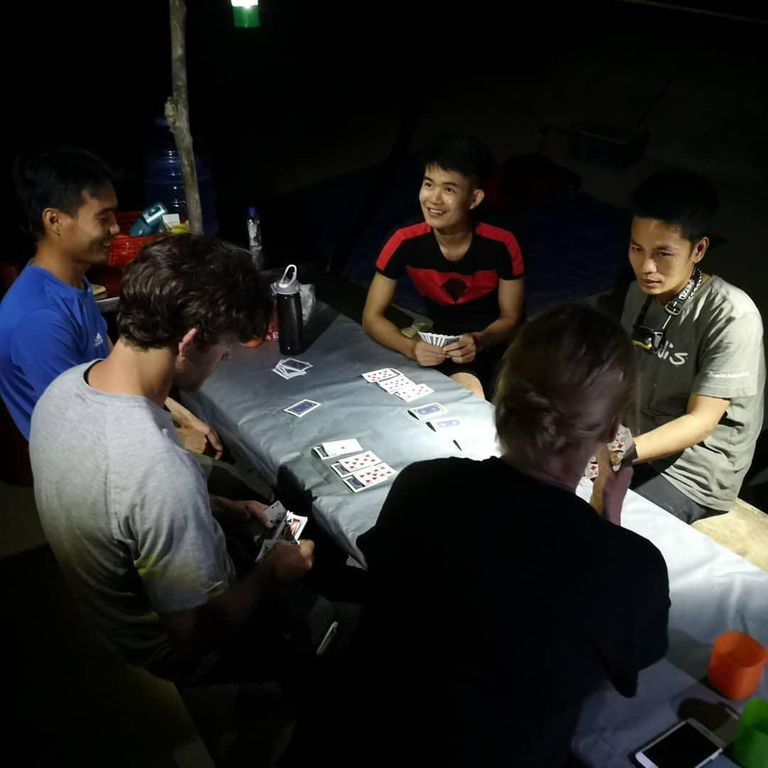 What Oxalis will provide
Double or single 2 hooped tent with fly screens
Sleeping bag-one or 2 depending upon season
Camping mats and foam layer with pillow and outer mat cover packed in dry bag with your name.
All technical equipment-ropes, harness, helmet and caving light. Helmet and light must be carried in backpack when not being worn.
Freshly filtered drinking water at all camps.
Composting toilet and hand washing station at all camps.
Water filter with the group at all times
First aid kit, rescue equipment and satellite phone
Some Rules when you travel to Hang Son Doong
No leaving any litter.
No damaging formations
Follow a single path in cave.
Do not go wandering off without guides or caving experts permission.
Nothing to be removed from the cave
Composting toilets must be used at all camps.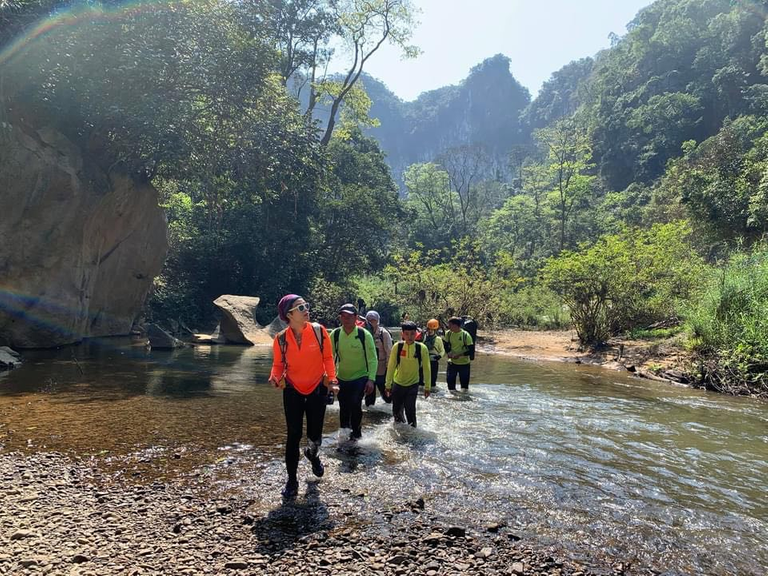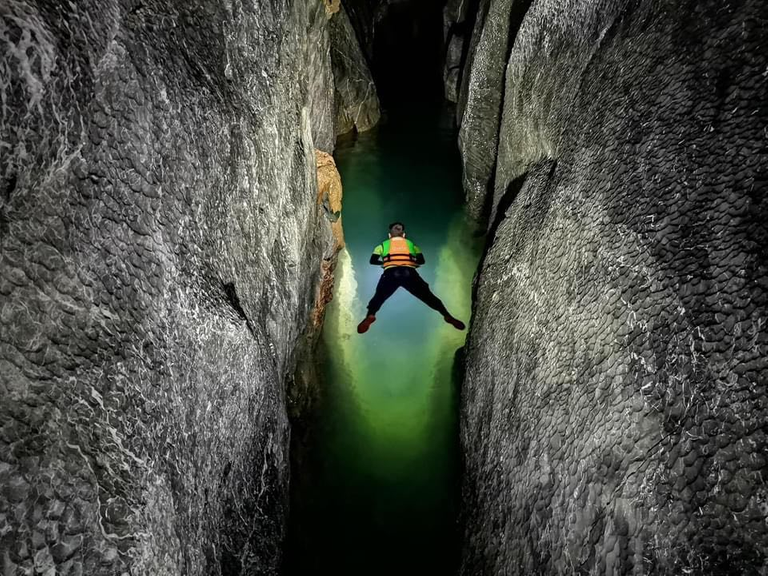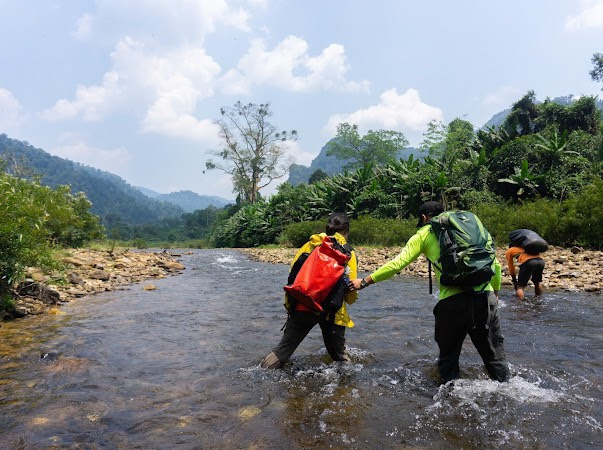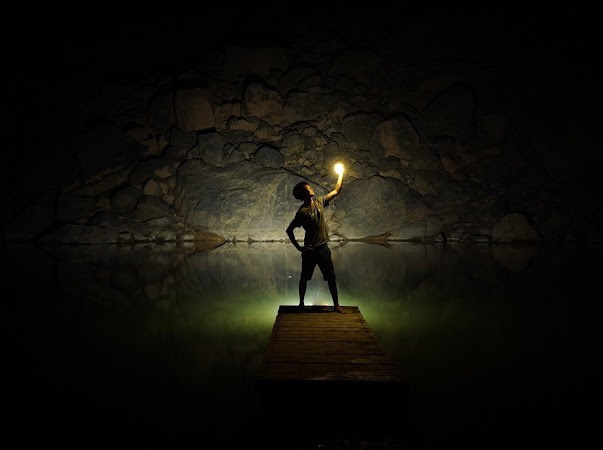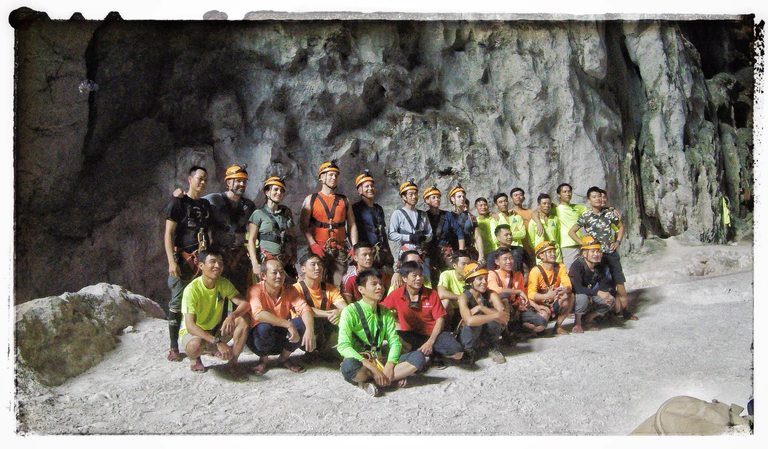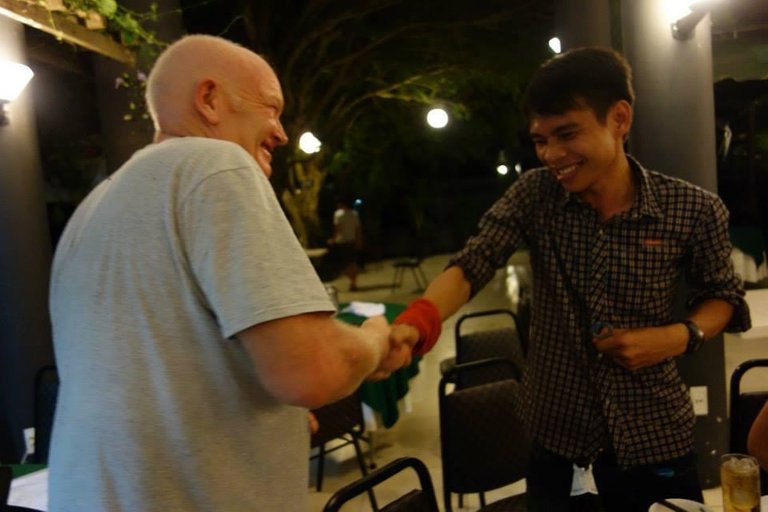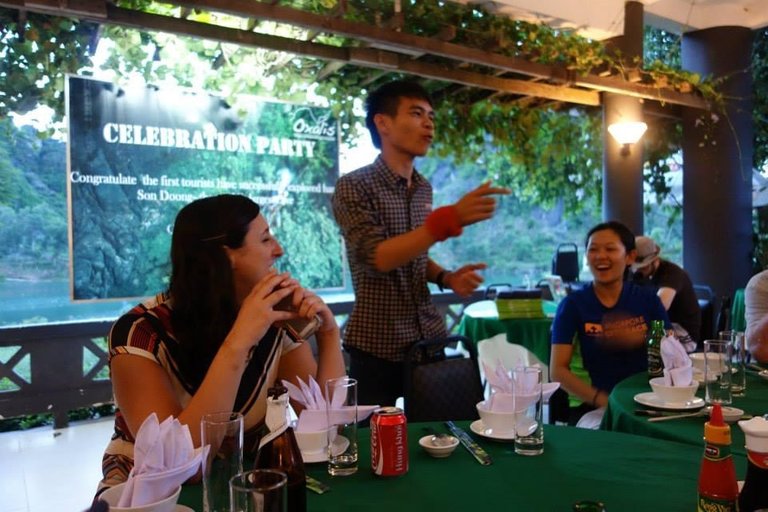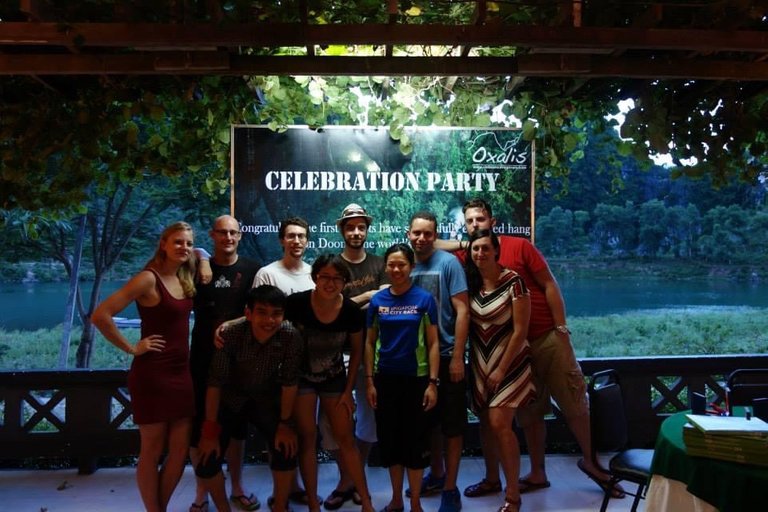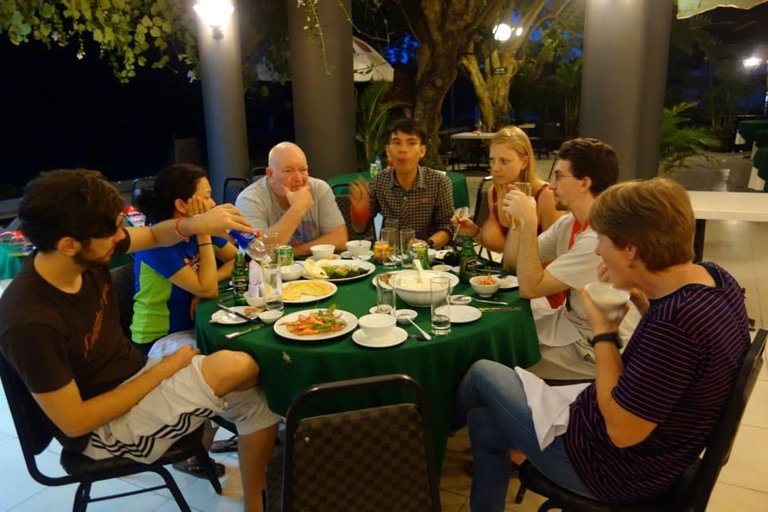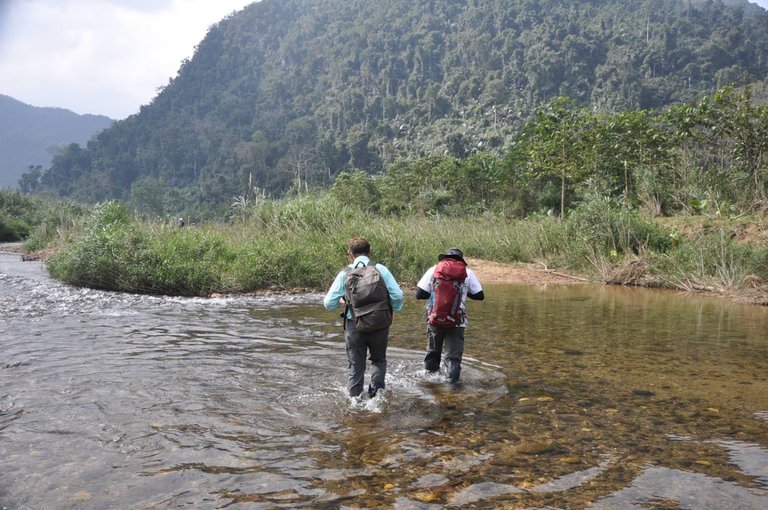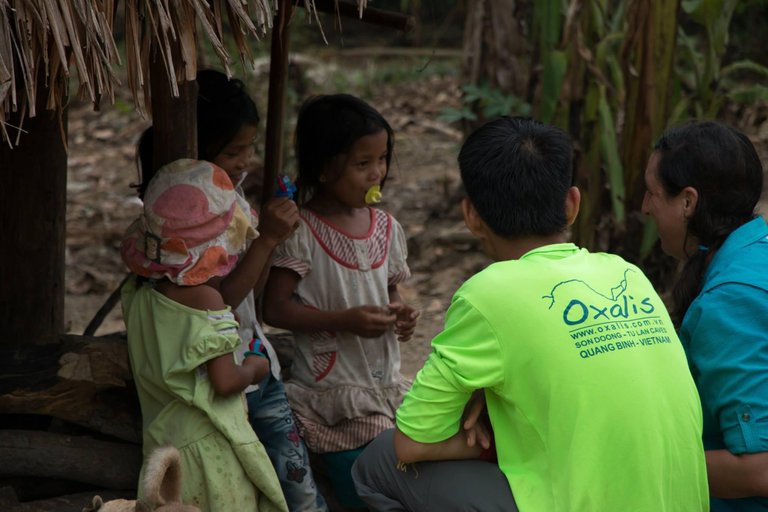 Hope this will help.
Thank you all for reading my post and Happy Posting!
[//]:# (!pinmapple 17.547594 lat 106.143950 long d3scr)