There are some amazing adventures to be had in Alaska. One of my favorite vehicles for adventure is a kayak. There is something so peaceful about the quiet that comes with kayaking. No sound from motors, no propellers to hit on shallow rocks. It is the perfect way to silently sit and watch nature unfold before you.
I have had some wonderful animal encounters from a kayak as well, probably because of the quietness of it. Also, as a photographer, I love the very close-to-the-ground perspective. Shooting up at wildlife is often a very powerful way to capture them. And if you are not disturbing them then you can get them walking towards you which is powerful as well.
Today was a pretty spectacular kayak. I was at a place called Pavlof Harbor. It is a well known spot to find coastal brown bears, especially during the salmon season. A large lake empties over a waterfall and down a river into the harbor. It is pretty dramatic scenery, but when you add feeding brown bears into the mix you definitely take it up a notch.
Take a look at some of the photos of my guests and I venturing up the river, to the waterfall, where two brown bear siblings were feasting away on the salmon. Believe it or not, the salmon can make it up that raging waterfall to the lake above. The two bears didn't take much note of us, other than sniffing in our direction a few times. They eventually walked down the shoreline right past us before disappearing into the forest.
A brief, beautiful moment in time.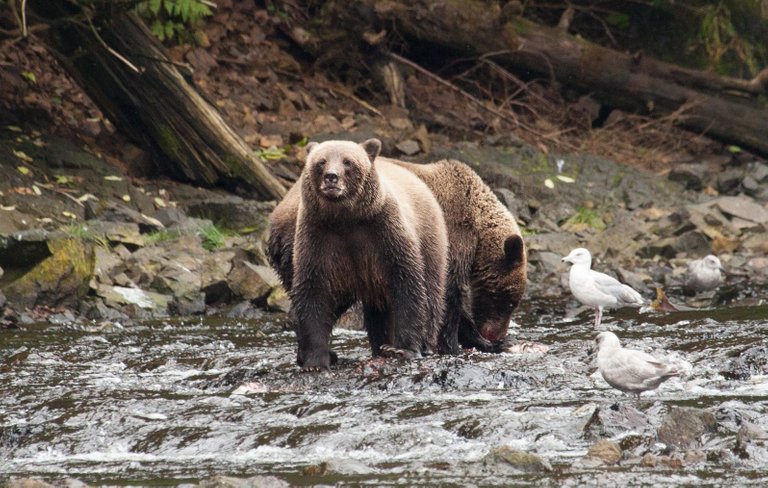 These two hungry bears are most likely siblings, but no longer young enough to be with their mom.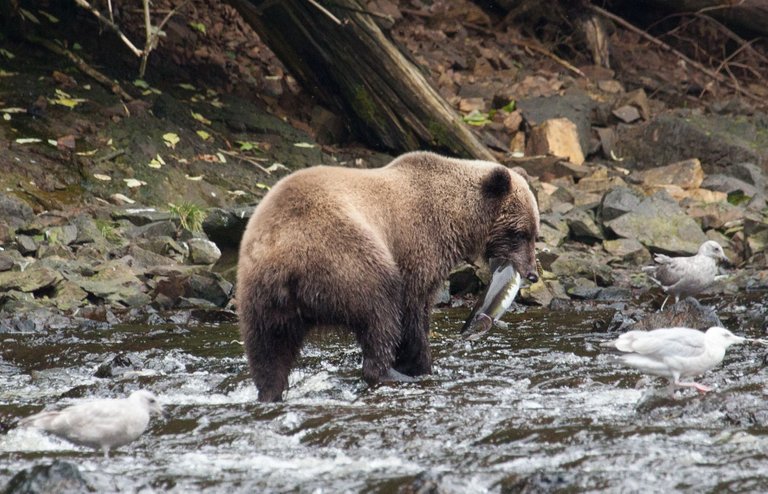 Success! That salmon looks pretty tasty to me.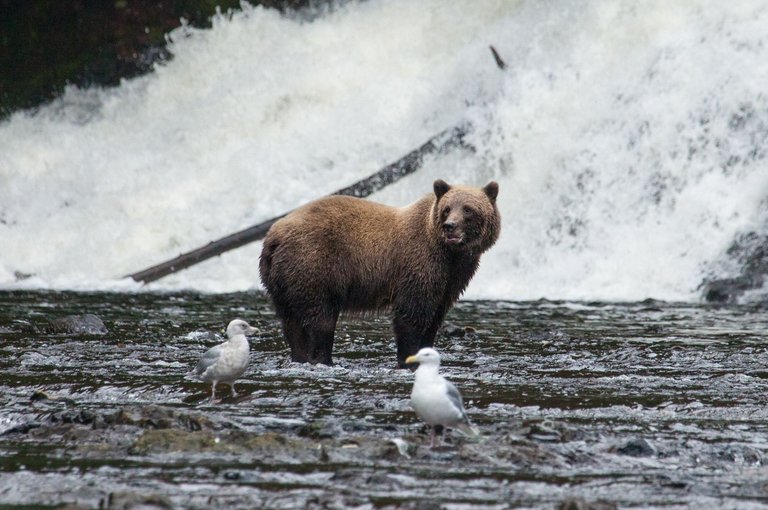 Bear in front of the beautiful waterfall at Pavlof stream.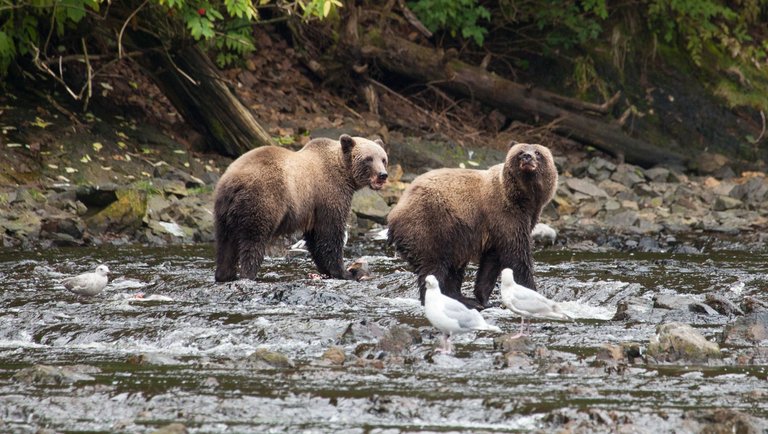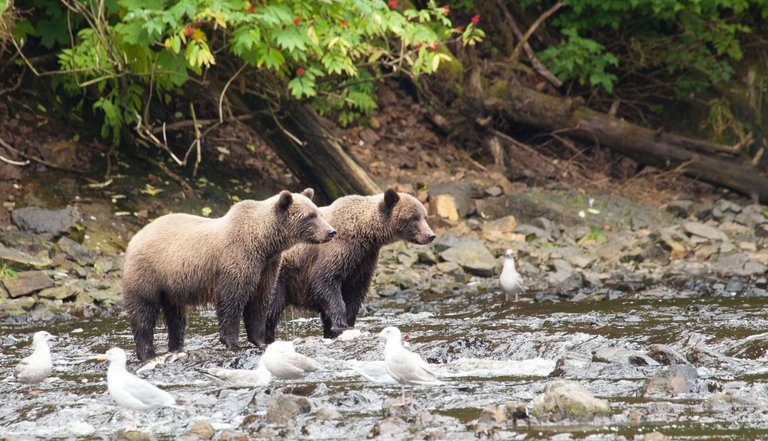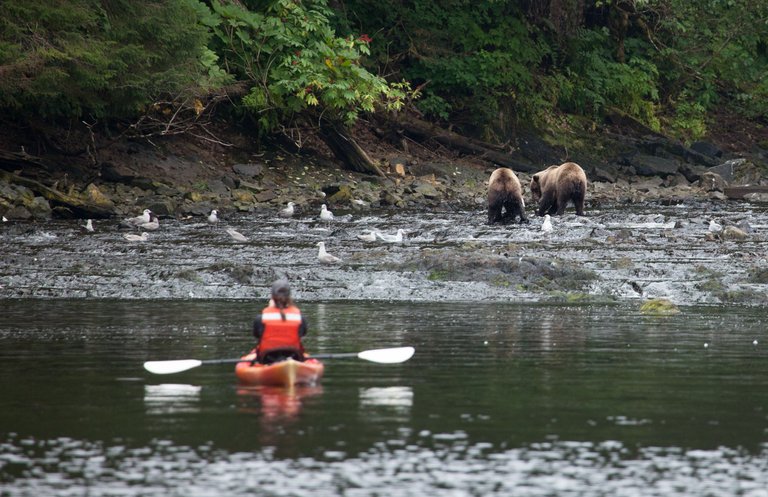 Here is my coworker Shana, kayaking with bears in Alaska.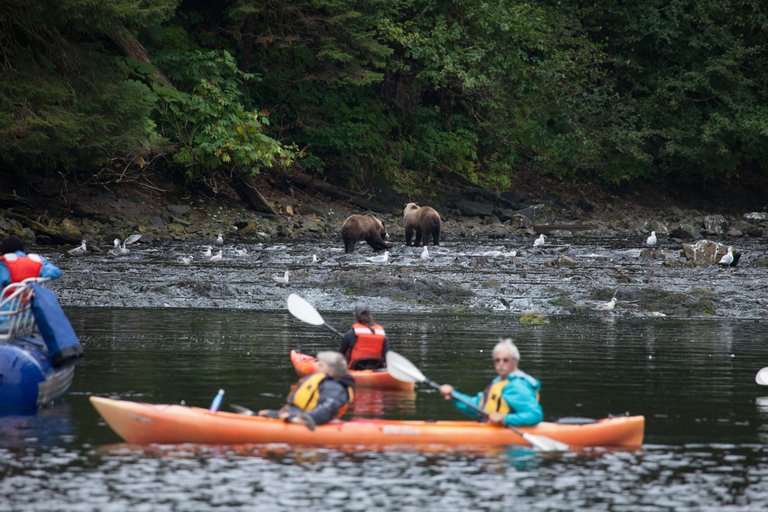 A couple of my guests getting in on the action.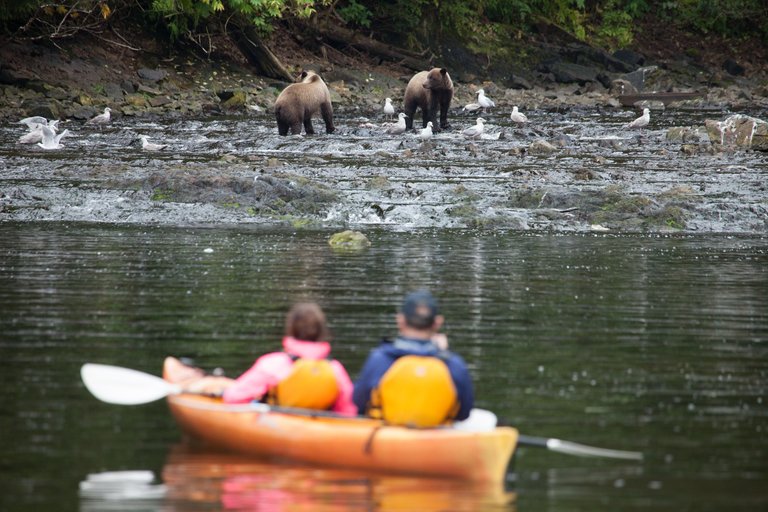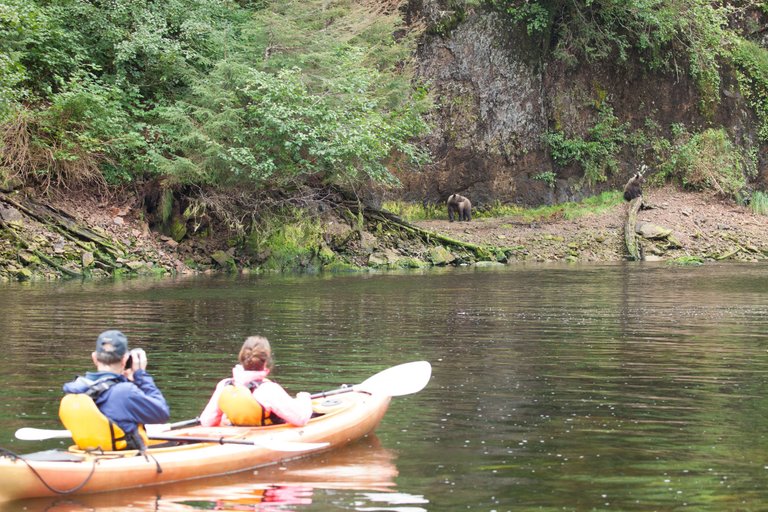 This is when the bears walked down the side right next to our group.
I just can't get enough of Alaska. Although now that the season is winding down it is time to start looking ahead to getting the Hawaii season started.
-Dai Mar
Check it out on pinmapple
[//]:# (!pinmapple 57.84144 lat -135.03606 long Pavlof Bear Viewing d3scr)