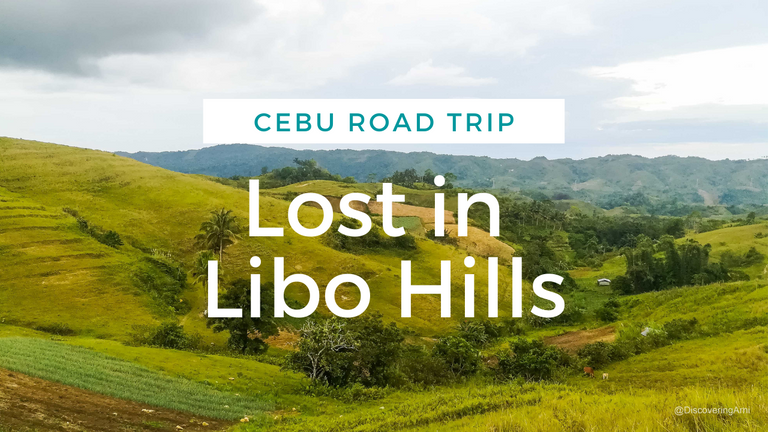 What happens when one gets lost in a rural area without any internet signal?
After weeks of isolation getting through our own family's Covid-19 experience and dealing with a sad month of losing a close friend (also to the virus), my husband and I longed for an escape.
We received a Sunday lunch invite from a very dear friend in Argao whose family also went through Covid a few months back. The last time we visited them was almost a year ago.
Argao is an agricultural town in Southern Cebu located on the other side of the island. It is an hour's drive away from Moalboal through the mountains. We lived there for 2 to 3 years, so in a way, Argao was also our home.
We were still wary of the virus so we planned to come for a visit and head back home directly afterward. However, the thought of driving back on the same road that we've taken countless times seemed boring.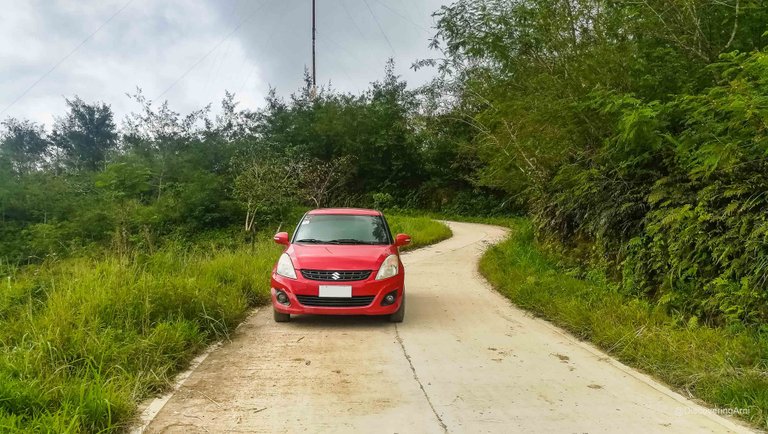 While in the car, I pitched the idea, "What if we take the Alcoy Road to cross the mountains to Alegria instead? Do you think our car would make it through the deep potholes in Alcoy?"
I knew my husband @iamyohann would find this too tempting to pass. Several minutes later, we made our way to Alcoy.
In my previous post below, Yohann and I passed through this very route on a motorcycle ride but missed the chance to see the view halfway through for we were engulfed by the fog. Read more about it here:
It's a narrow meandering mountain route through a forest reserve. The scenic views on this road are hands-down breathtaking. The image above is a sneak peek of Libo Hills.
Libo Hills
Libo Hills is a vast area of rolling hills and jaw-droppingly beautiful hilly terraces in the quiet countryside town of Alegria in the southwestern part of Cebu.
Not much has been written about it. it's an ideal site for trail biking and camping. It could also be an interesting site to hike and enjoy a picnic. A visit to the area is free. The best part is, the temperature drops here which make for a pleasant and cooler place to enjoy when one wants to escape the humid heat from the tropical coast.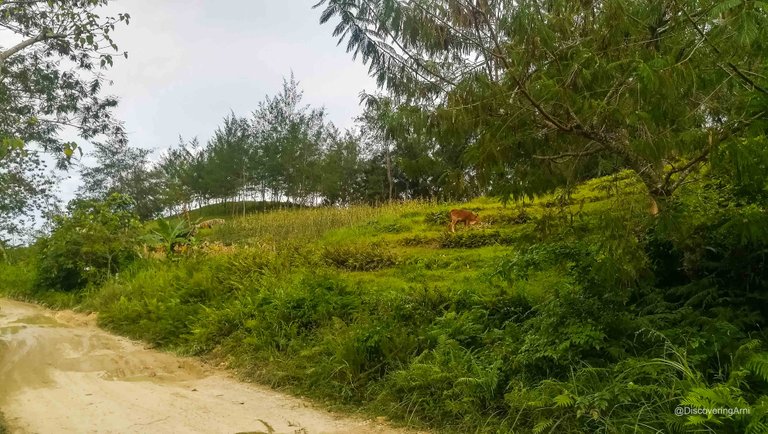 How to Get There?
It's accessible using a private vehicle. It might even be difficult with a small car. The road is rough in many parts so a 4x4 vehicle or a motorcycle would be ideal. If you find a habal-habal, or a motorcycle driver for hire who would be willing to take you there, then perhaps that could also be a viable option.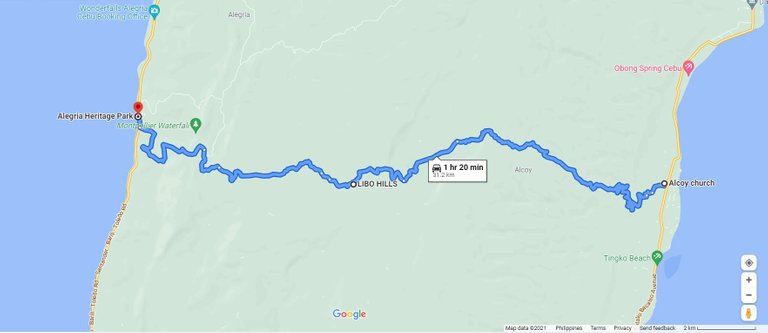 Source
From Cebu City, follow Natalio Bacalso National Road all the way to Alcoy. Take Lalin Road, a small road after Alcoy Church. The ear-popping zig-zag ascent will reveal stunning views of the sea above steep ravines.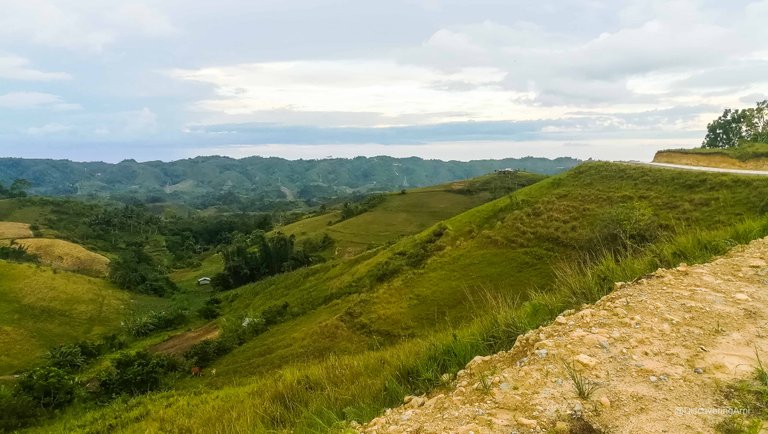 Rolling Hills welcomed us.
We faced a crossroad several kilometers after Nug-as Forest Reserve. We didn't remember encountering this T-junction before. The fog erased any landmark the last time, it might as well have clouded our memory too.
The road on the right was muddy and the idea of our car losing traction in a slippery cliff left a scary thought. The road on the left was clean concrete so it was an easy choice. We followed this smooth road for several kilometers.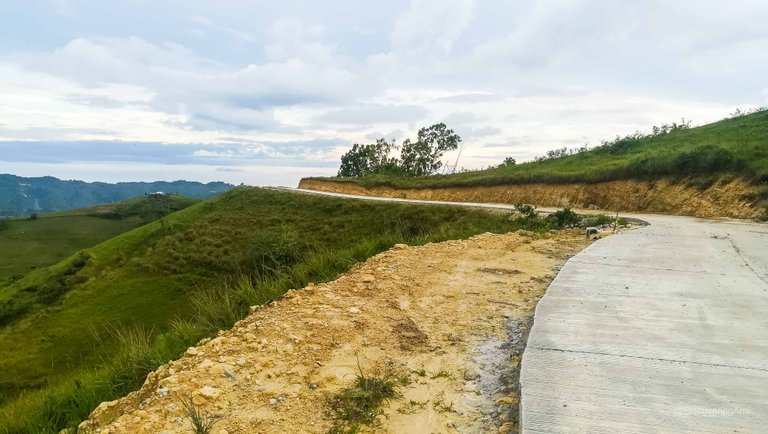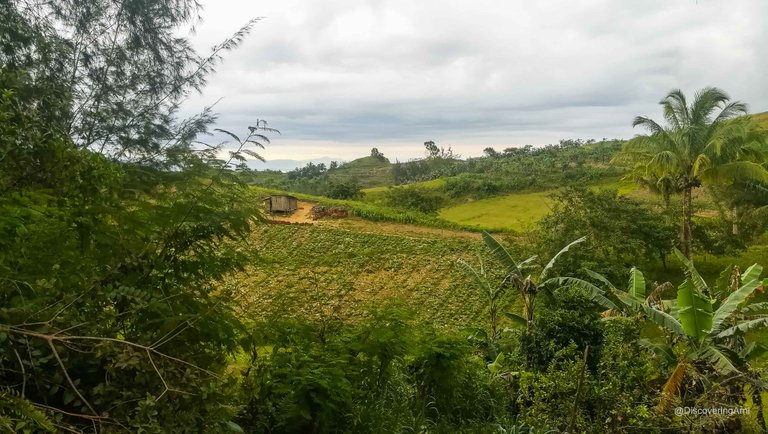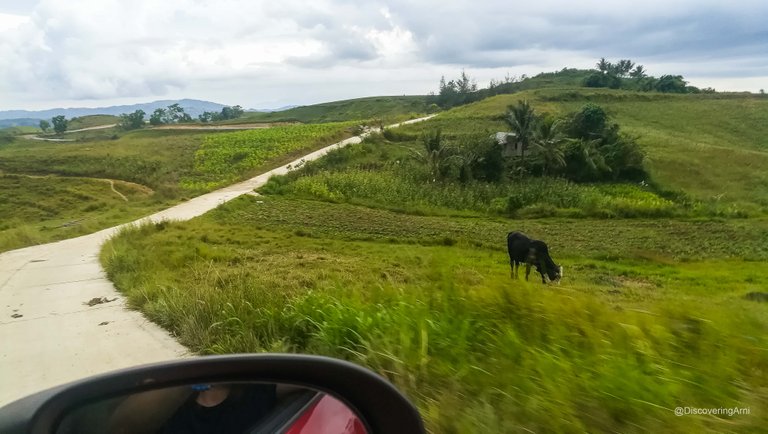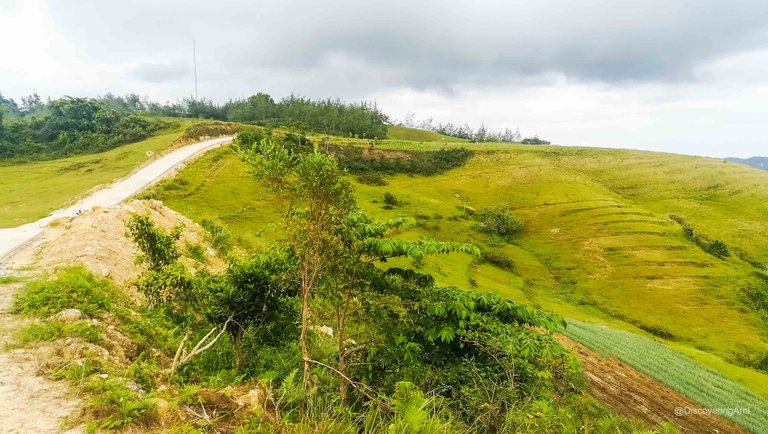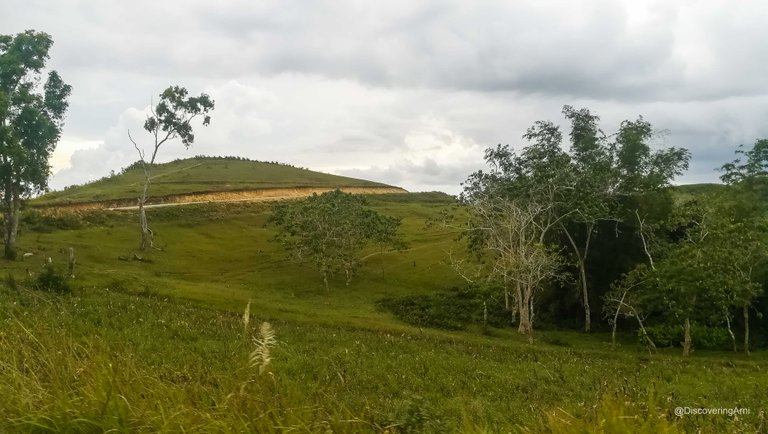 The concrete road ended.
5:25 PM
The time on my mobile phone screen silently warned us that the sun will disappear very soon. I had a strange feeling we were headed in the wrong direction.
There was no internet signal and google maps wouldn't load offline on Yohann's phone. My phone also had 1% battery left.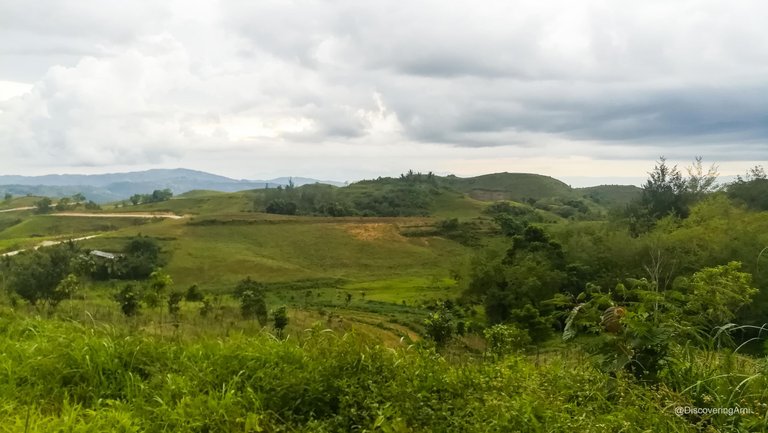 We came across a local farmer on his way home. In the local language, he advised us to turn around because the road we took was headed for Malabuyoc, the opposite direction where we were headed.
"What if he's just pulling our leg," Yohann asked as he made a U-turn.
"I don't know, what if he's right? Why don't we head back to the junction and ask again?"
A friendly passerby at the crossroad confirmed what the farmer recommended.
The correct route was the muddy trail.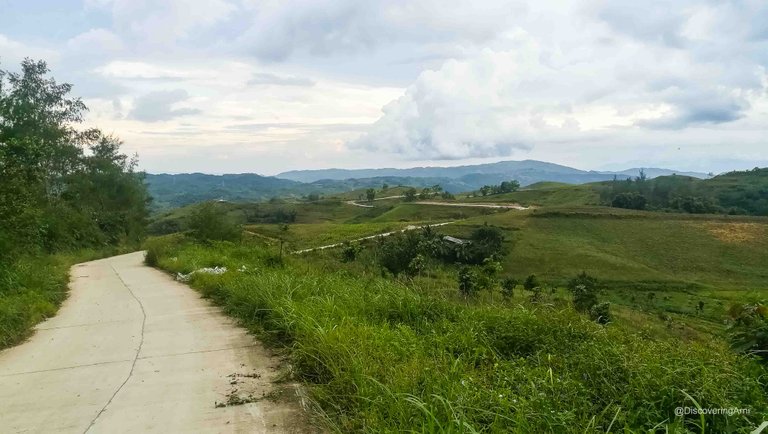 My Takeaway
I read somewhere that Libo Hills is referred to as "Little Baguio of Cebu." I beg to differ. In my humble opinion, Libo Hills has its own unique character. It is special enough that it doesn't need a comparative title to any other destination.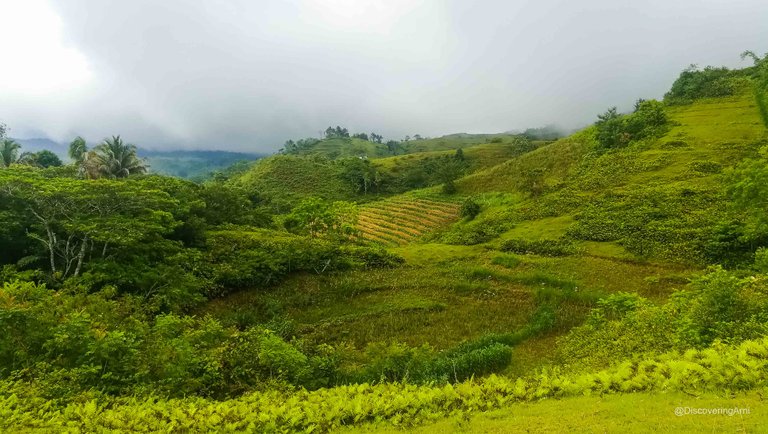 It was dark when we reached the town of Alegria and despite getting lost, we're glad we decided to take the Alcoy pass.
The trip made me realize that the seemingly easy and smooth road is not always the right one when we're confronted to choose a path to take at crossroads. I believe the same holds true in life.
If you're in Alegria and on the lookout for places to eat, this might interest you:
Thank you for reading! May we choose the right route always. Have a blessed day!
---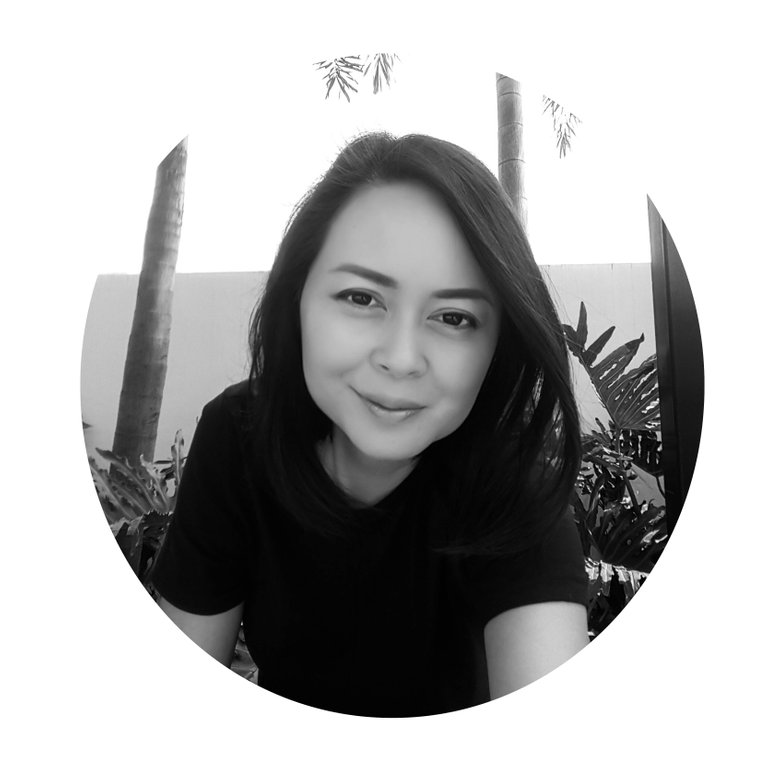 "I create spaces that tastefully marry function and aesthetics. I intend to immerse myself in beauty not only by tangible objects but also by the unseen." -
Curiosity and imagination lead to unexpected experiences. Interested in Nature, Places, anything French, International Cuisine, and Coffee. Feel free to follow her, re-blog, and upvote if you enjoy her content.