I have no idea how many of these TravelDigest's I've published. I do know, however, how many times I have not set the HaveYouBeenHere crew as beneficiary. I can be a real asshole sometimes. The payout from this post goes to @pinmapple.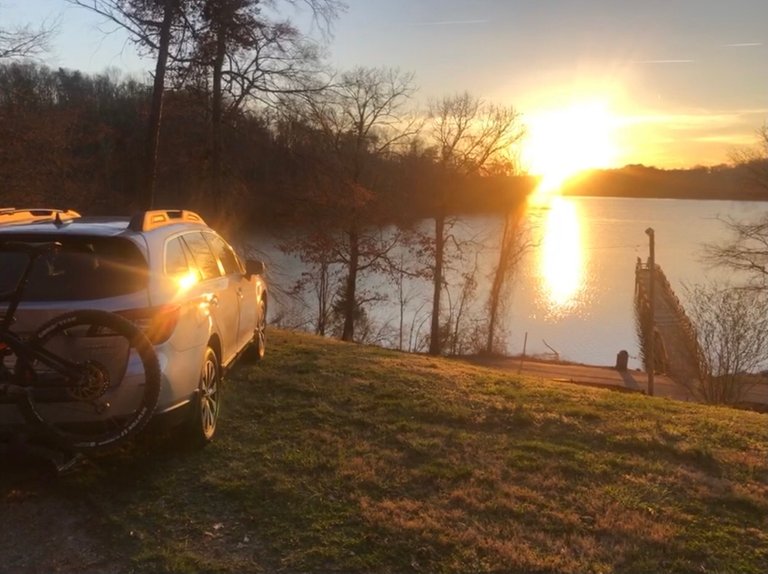 That's what it looked like when I got back to the car that evening, I didn't filter that photo. It began like any other ride; unload, gear-up, take off. I couldn't have been more than two miles from the car when I smacked my knee so mother-F'ing hard against the frame I couldn't put weight on my leg—my good one. Two miles is forever when you can't walk. Felt like I got shot. Not that I've ever been shot, that's a poor analogy, but it hurt worse than a taser and I'm assuming bullets are an upgrade from that.
It was my first ride of the new season, too, I didn't get in one ride in February—brutal month. It must've rained 3-4 days a week last month. At the beginning of March, the rain let up for about a week. The ground was dry so I took off to Westside Loop at Concord Park in Farragut, Tennessee.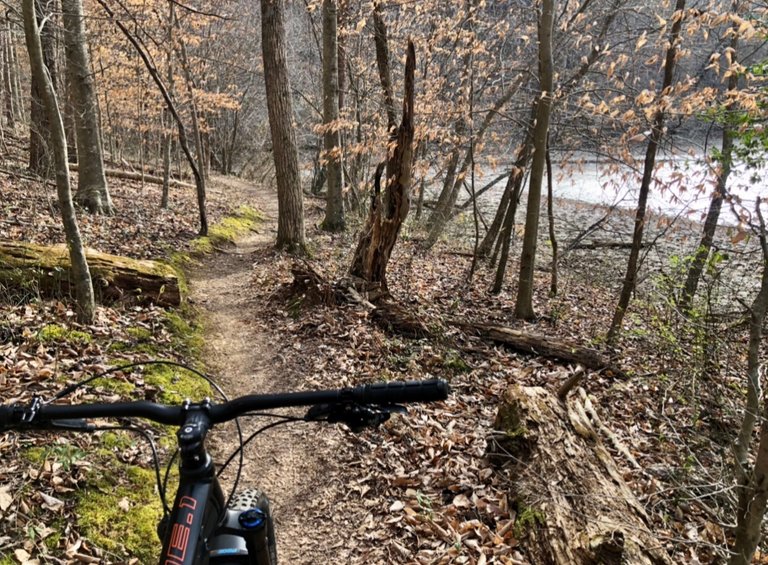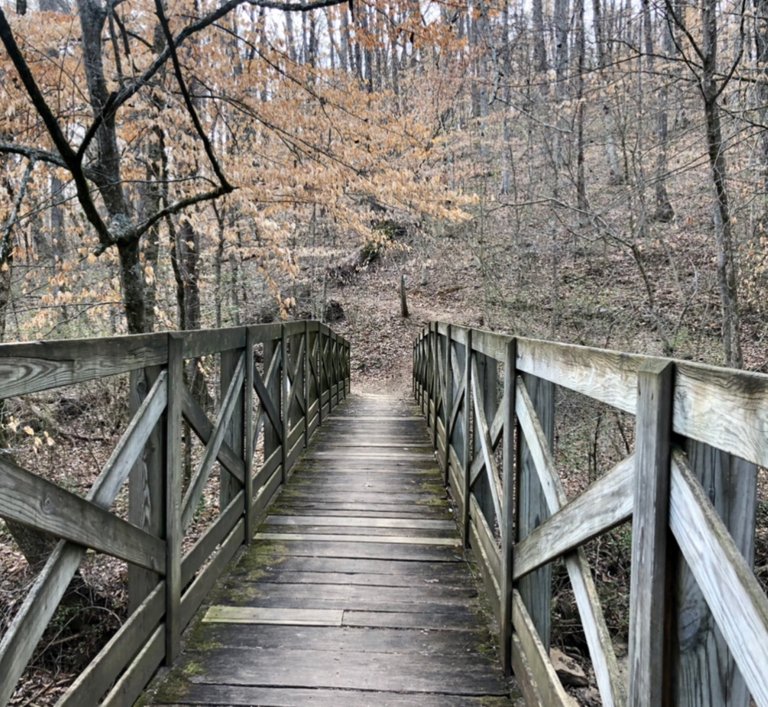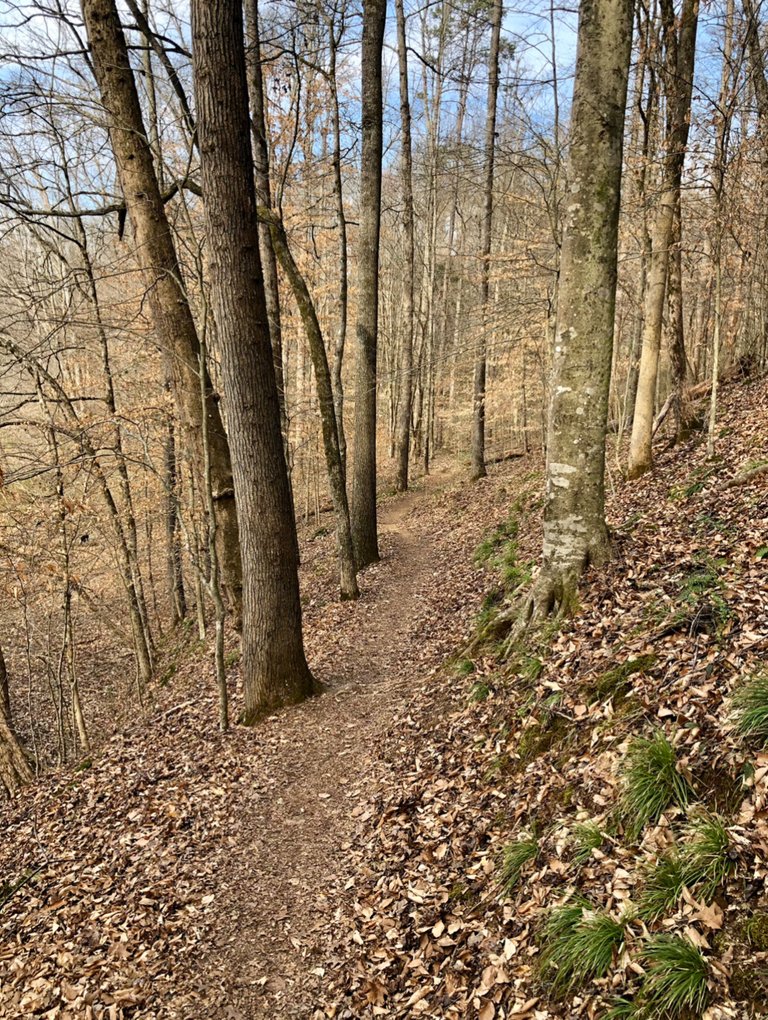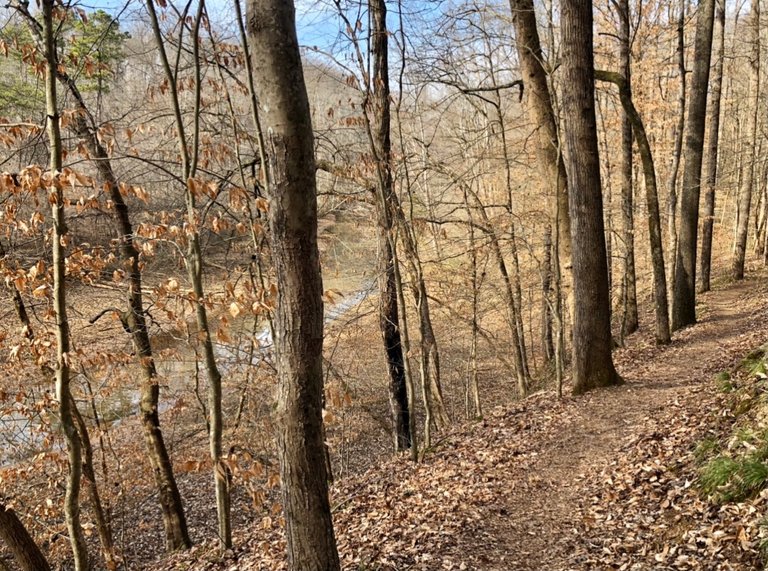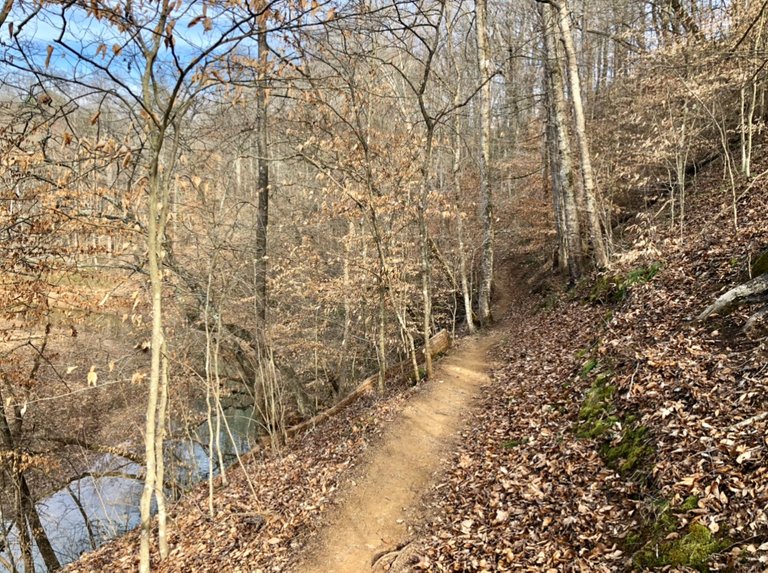 And that's about as far as I got. There's over 10 miles of singletrack out there, majority of it's intermediate with sections of black diamond scattered along the way but I didn't make it passed two miles. I didn't feel it happen, not exactly sure how or where, either, but the pain was instant and excruciating—couldn't peddle anymore. I tried putting weight on it and I swear I felt that shit in my ears it hurt so bad. I don't think I've ever smacked the inside of my knee that hard against anything. Lights out. Done.
So much for that! I didn't move for about 20 minutes, sat there and played chess on my phone. Instead of riding that day I ended up using the bike like a walker once I could stand again and hobbled down to the water.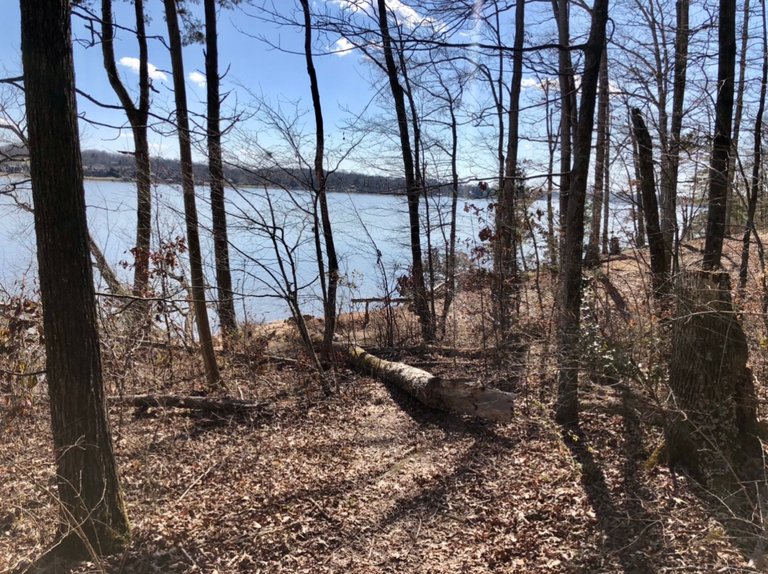 So I got comfortable and hung out with myself for awhile. It's not often we're forced to stop what we're doing along a calm waters edge and appreciate a blind date with Mother Nature and enough driftwood to build a house.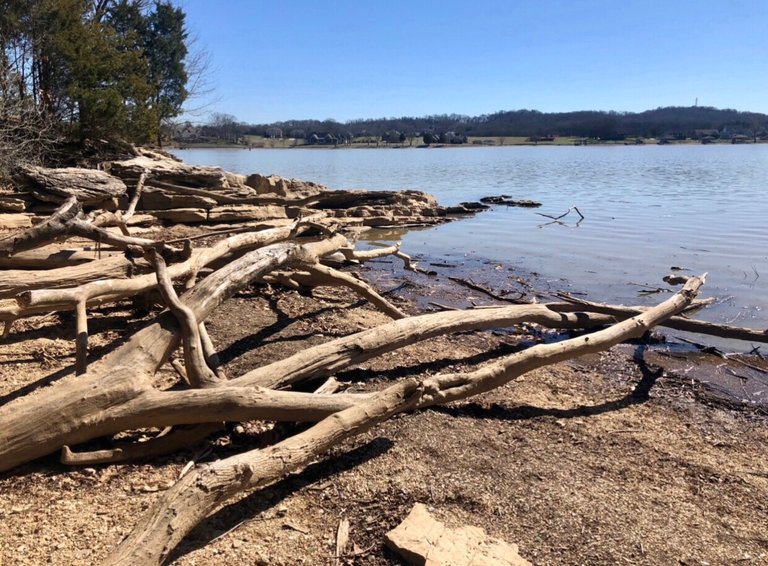 To my right is a sandy, pebbley shoreline going back the direction I came, the main highway's that way. On my left is a cove lined with giant limestone looking rock or whatever kind of rock it is that's too big to fit in the bed of a truck, flat, looks slippery but isn't.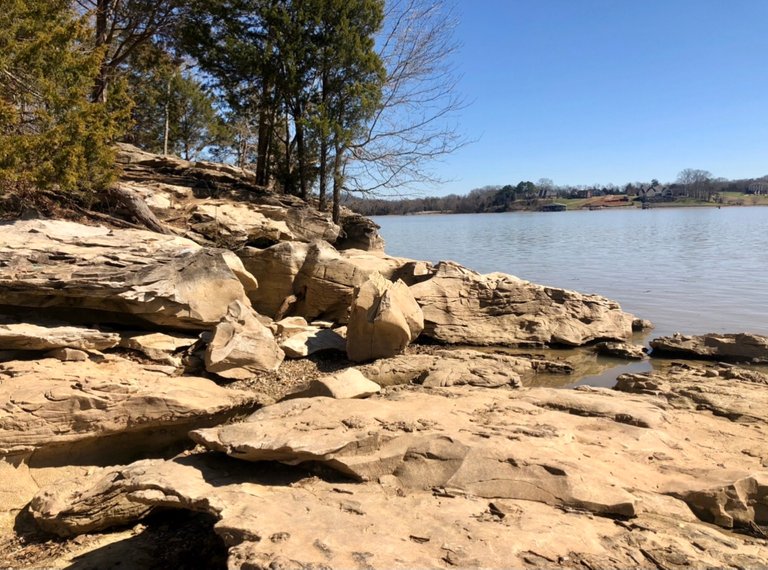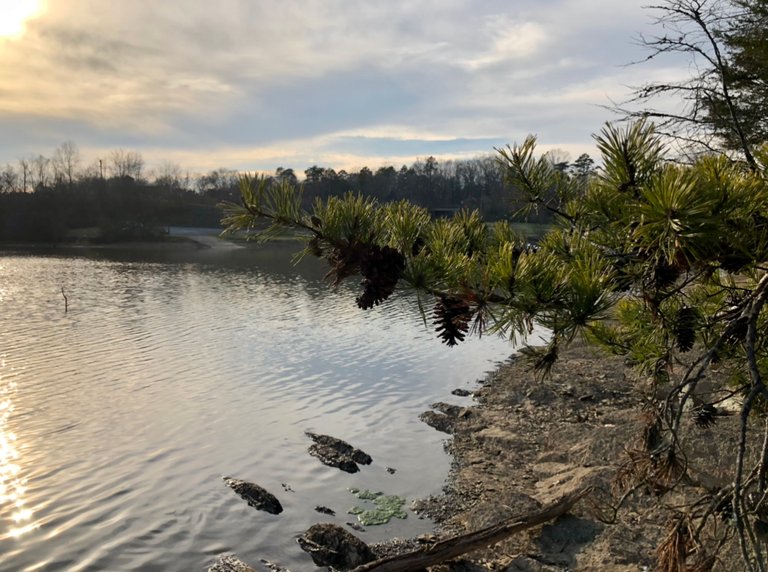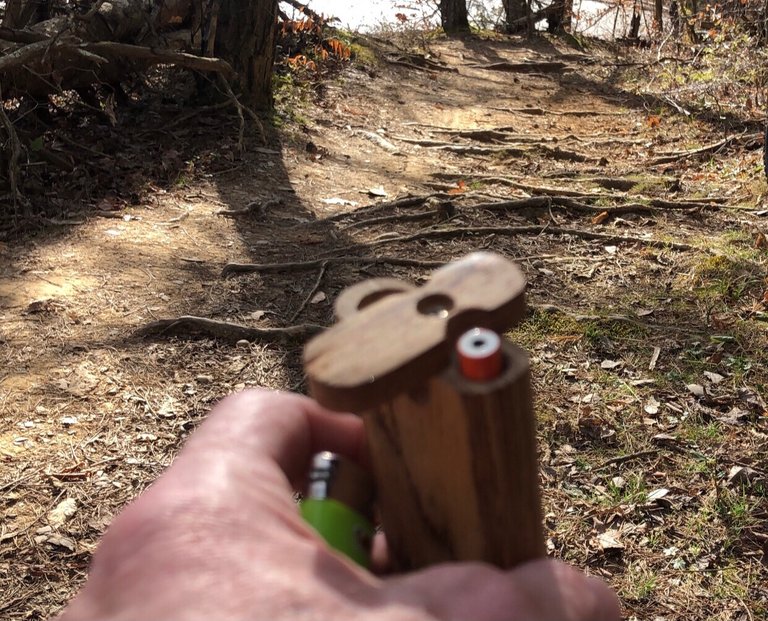 This ain't a bad place to rest a bad wheel at all, it's perfect. Can't think of anything I need right now. Brought a couple protein bars, already ate one, just cracked open the second bottle of water. I'm able to put weight on my leg again, that's a good sign, no hurry to leave.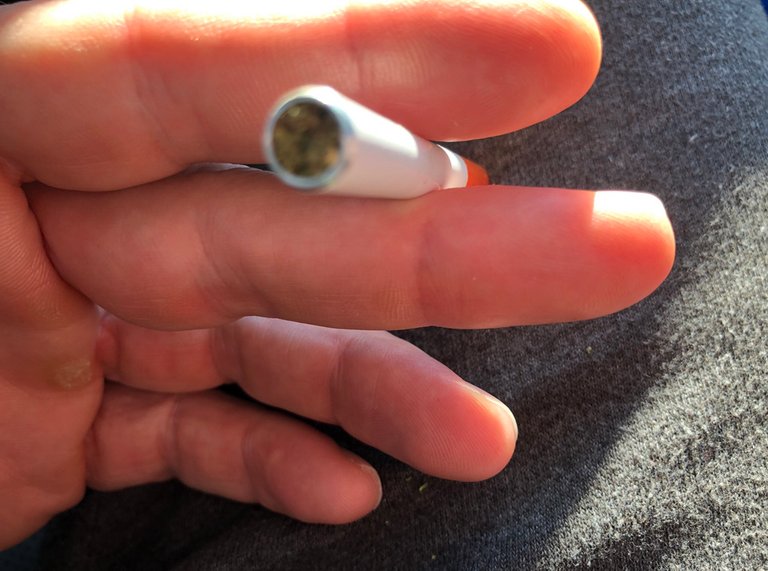 Then I saw a giant red ant with giant wings eating a small insect with tiny wings, the small one was black. Correction—the giant red one is not having lunch, she's the queen and that tiny black one's in flight school. Reminded me of a 1991 chart topper.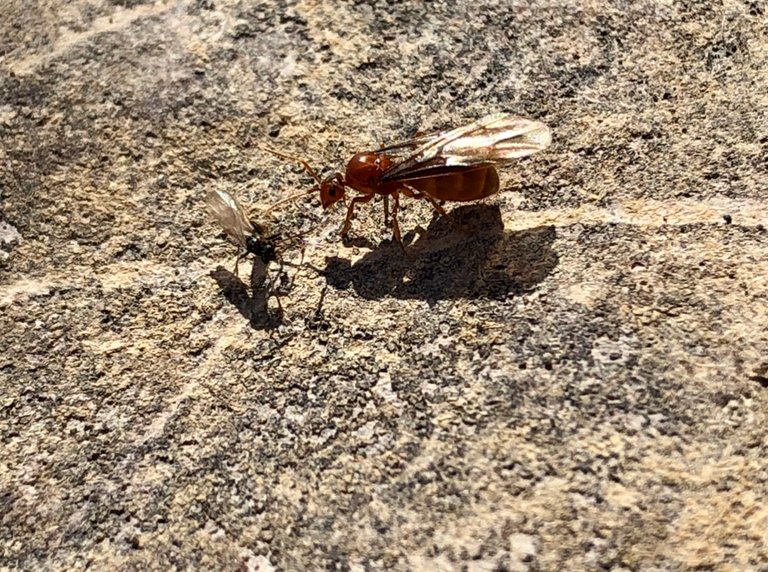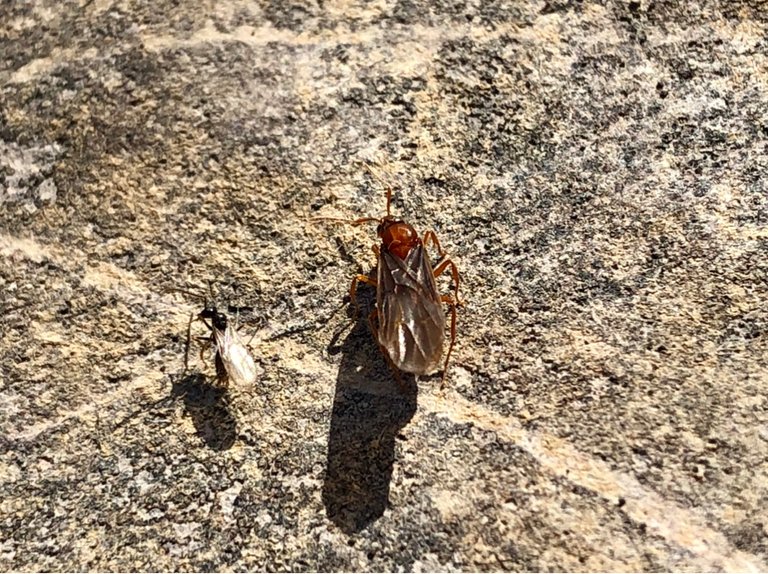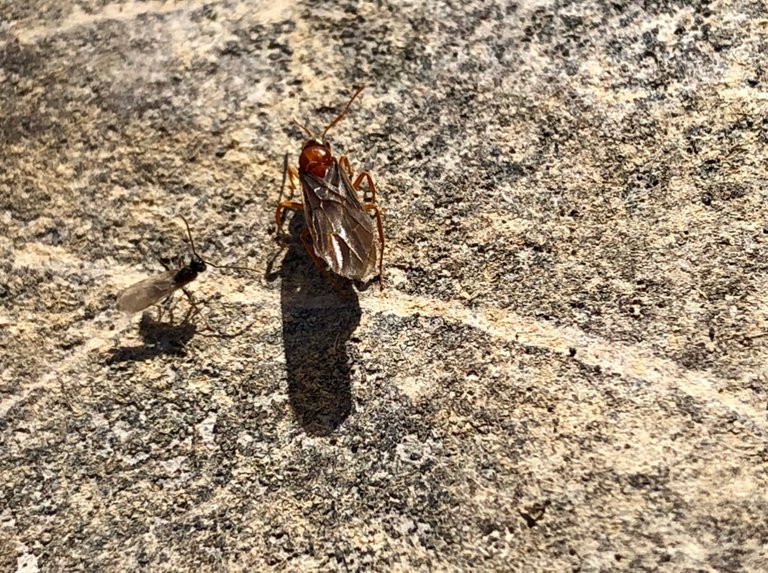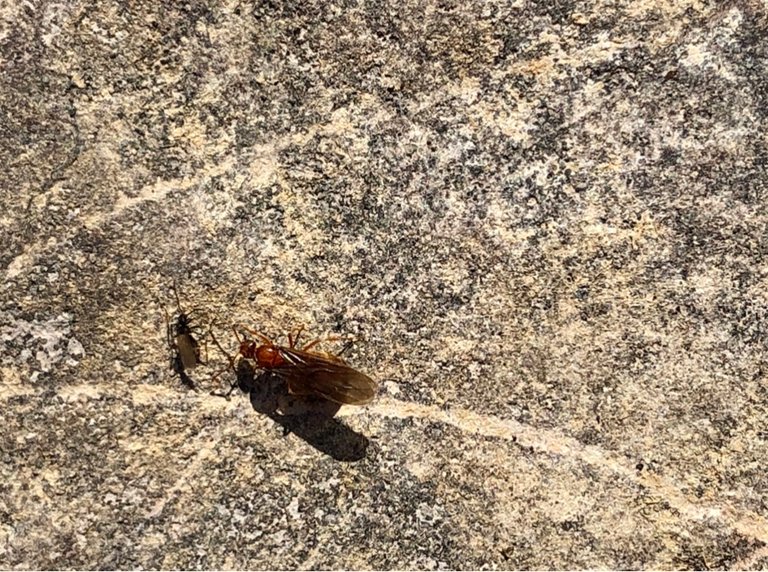 It's not that I'm opposed to watching ant flying lessons or anything, I'd just rather be pedaling. First thing I did when I got back that evening was order these knee pads from Leatt.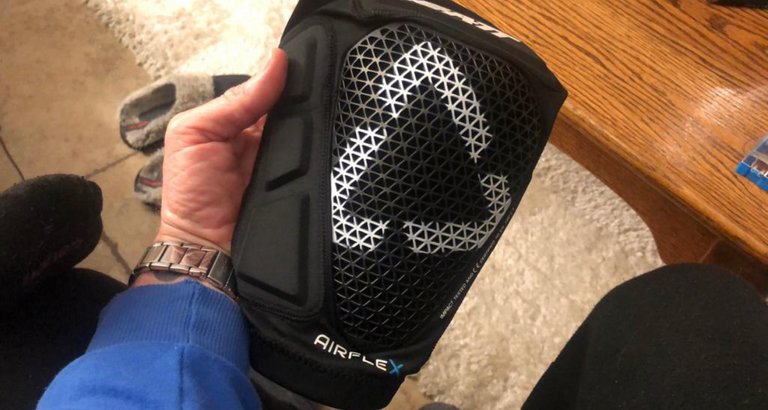 Not sure what took me so long to invest in those. Helmet, shin guards, gloves, no knee pads?! They protect the patella as well as inner and outer. I've been wearing it ever since. I feel it rub against the frame regularly—didn't realize my leg was that close the whole time.
It's getting late, about an hour left of daylight and I still need to limp this bike back to the car—made it! I got loaded up and was ready to leave. Brake, push to start, idling. Rolled down the windows and put it in reverse but couldn't stop staring out the windshield—sunset. Park, push to disengage, not idling. Packed about a half dozen more of those things and watched it go away.