Read this post on TravelFeed.io for the best experience
---
[EN] In my last post from Ajaccio, I mentioned that I would return with memories to the Gulf of Ajaccio yet again. Tucked away in the hinterland, the town is an excellent starting point for hiking the hills surrounding the bay. Many of them are crossed by very well-marked trails for everyone regardless of their level of mountain climbing.
[PL] W moim ostatnim poście z Ajaccio wspomniałem, że jeszcze wrócę wspomnieniami nad Zatokę Ajaccio. Schowane w głębi miasto jest doskonałym punktem wypadowym na wędrówki po otaczających zatokę wzniesieniach. Przez wiele z nich prowadzą bardzo dobrze wytyczone i oznaczone szlaki dla każdego bez względu na stopień zaawansowania w górskich wyprawach.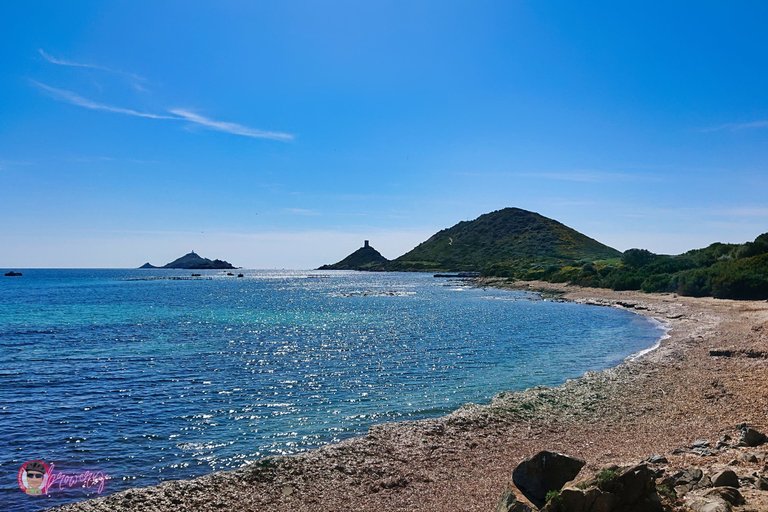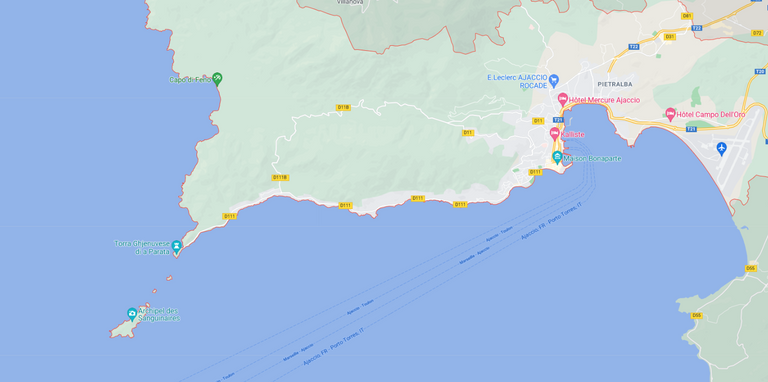 [EN] For more advanced hikers, I recommend the famous GR20 trail (GR comes from the words Grande Randonnée, or Great Hike). The route of about 180 kilometres leads from Conca (in the south of the island) through the highest peaks of Corsica to Calezana (in the north), and is divided into 16 stages. It takes between 9 and 14 days for mortals to complete it, so you have to be prepared to spend some time in the wilderness. The record holder has completed the GR20 in 31 hours and 6 minutes.
[PL] Dla bardziej zaawansowanych piechurów polecam słynny szlak GR20 (GR pochodzi od słów Grande Randonnée, czyli Wielkiej Wędrówki). Trasa o długości około 180 kilometrów prowadzi z Conca (na południu wyspy) przez najwyższe szczyty Korsyki do Calezana (na północy), podzielona jest na 16 etapów. Pokonanie jej zajmuje dla śmiertelników od 9 do 14 dni, więc trzeba liczyć się z noclegiem w otoczeniu dzikiej przyrody. Rekordzista przebiegł GR20 w 31 godzin i 6 minut.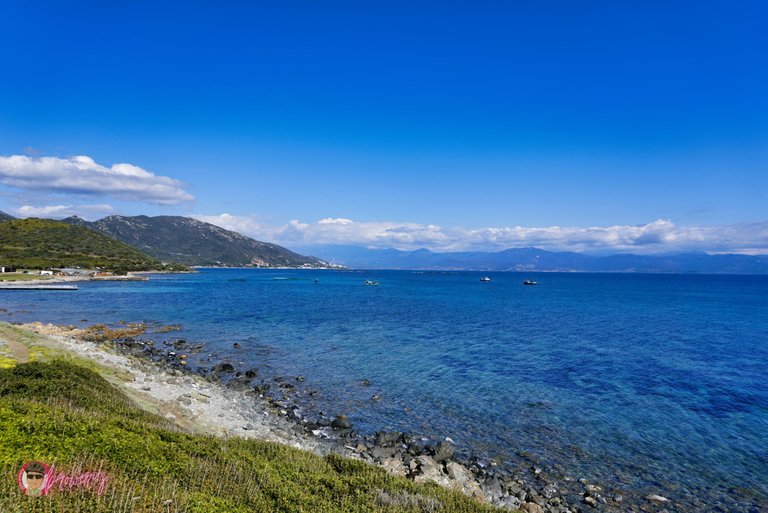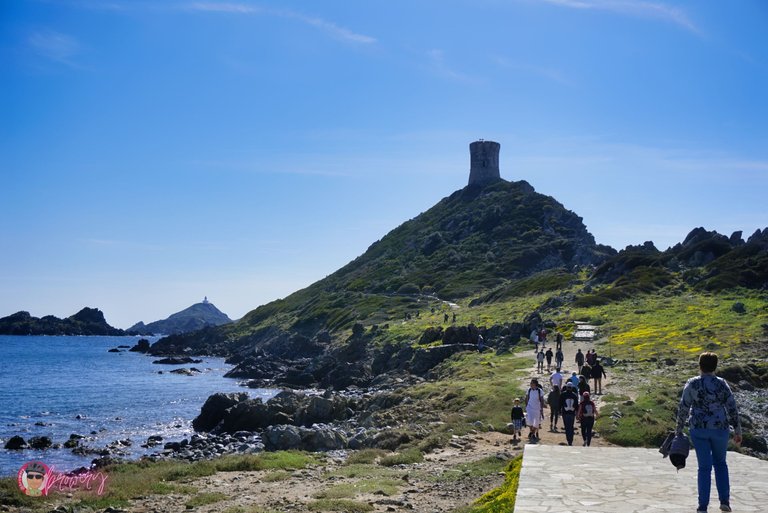 [EN] Weary of Napoleon's city, we took a short hike before returning to the east of the island. We had some time because we didn't visit the Maison Bonaparte or the Musée Fesch, as it is very rare for us to go into museums, although I did lose track of time once or twice, but that was at The British Museum and the Imperial War Museum in London. We drove along the coast to the headland of Parata about 12 kilometres from the centre of Ajaccio. We had a car to use, but it is possible to use public transport as there is a regular bus service from the city centre.
[PL] Znużeni miastem Napoleona, przed powrotem na wschód wyspy wybraliśmy się na krótką wędrówkę. Mieliśmy trochę czasu bo nie zwiedzaliśmy Maison Bonaparte czy Musée Fesch, gdyż bardzo rzadko zdarza się, żebyśmy zagłębiali się do muzeów, chociaż raz czy dwa zdarzyło mi się zatracić rachubę czasu, ale to było w The British Museum i Imperial War Museum w Londynie. Pojechaliśmy wzdłuż wybrzeża na cypel Parata oddalony od centrum Ajaccio o około 12 kilometrów. My mieliśmy samochód do dyspozycji, ale możliwe jest skorzystanie ze środków komunikacji miejskiej, gdyż regularnie kursuje tam autobus z centrum miasta.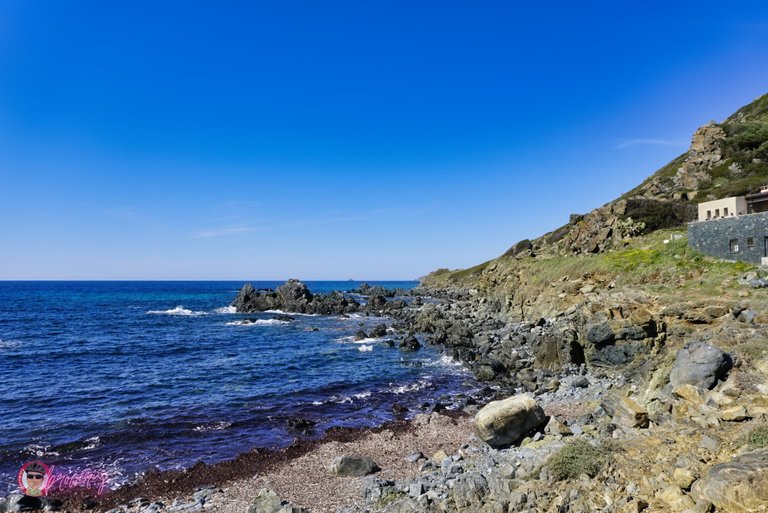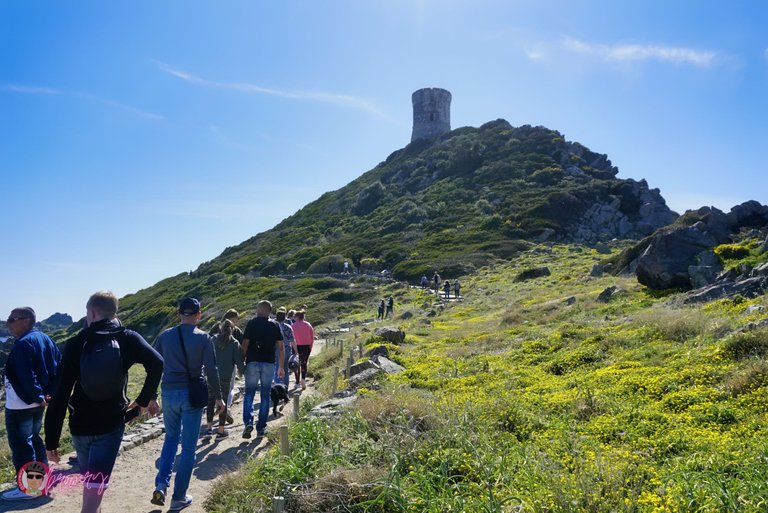 [EN] This black granite promontory, closing the Gulf of Ajaccio to the north, is topped by the Parata tower, built in the 16th century by the Genoese to protect the island from barbarian incursions.
[PL] Ten czarny granitowy cypel, zamykający od północy Zatokę Ajaccio, zwieńczony jest wieżą Parata, zbudowaną w XVI wieku przez Genueńczyków w celu ochrony wyspy przed najazdami barbarzyńców.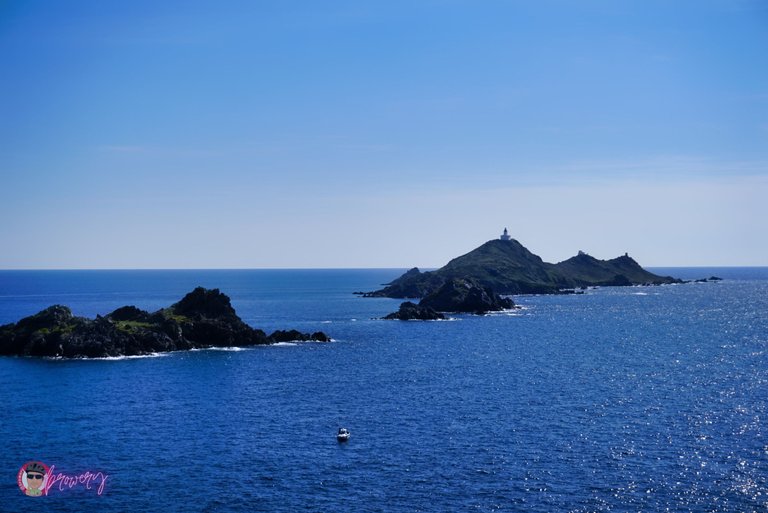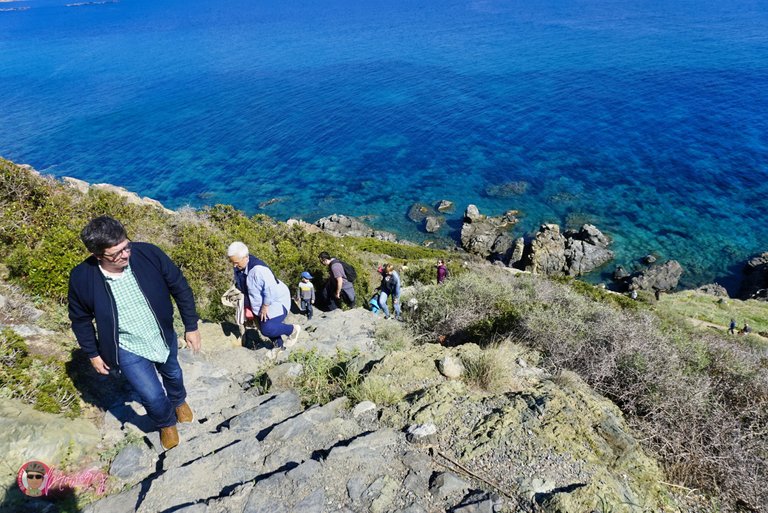 [EN] On arrival it is entirely up to you which trail you choose, leaving the car park there are three to choose from, we opted for the one marked in orange leading to the very end of the promontory with the entrance to the hill where the historic 16th-century Genoese tower is located. It is worth mentioning here that historical towers are an inseparable element of the Corsican landscape, out of 85 towers existing at the beginning of the 18th century 67 are still standing today. Of course, the condition of some of them is deplorable, but many are in their full glory and could probably serve to repel many an attack from the sea. Their effectiveness was proved by the British in 1794 during the French Wars of Independence.
[PL] Po przybyciu na miejsce to wyłącznie od was zależy, który ze szlaków wybierzecie, wychodząc z parkingu są trzy do wyboru, my zdecydowaliśmy się na ten oznaczony na pomarańczowo prowadzący na sam koniec cypla z wejściem na wzniesienie na którym znajduje się historyczna wieża genueńska z XVI wieku. Warto w tym miejscu wspomnieć, że historyczne wieże są nieodłącznym elementem korsykańskiego krajobrazu, z 85 wież istniejących na początku XVIII wieku 67 stoi do dziś. Oczywiście stan niektórych z nich jest opłakany, ale wiele prezentuje się w pełnej krasie i zapewne mogłyby służyć do odparcia niejednego ataku od strony morza. O ich skuteczności przekonali się brytyjczycy w 1794 roku podczas francuskich wojen o niepodległość.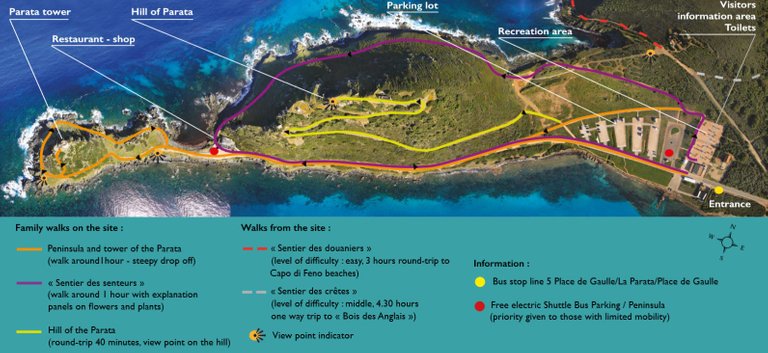 Źródło: https://www.grandsitesanguinaires-parata.com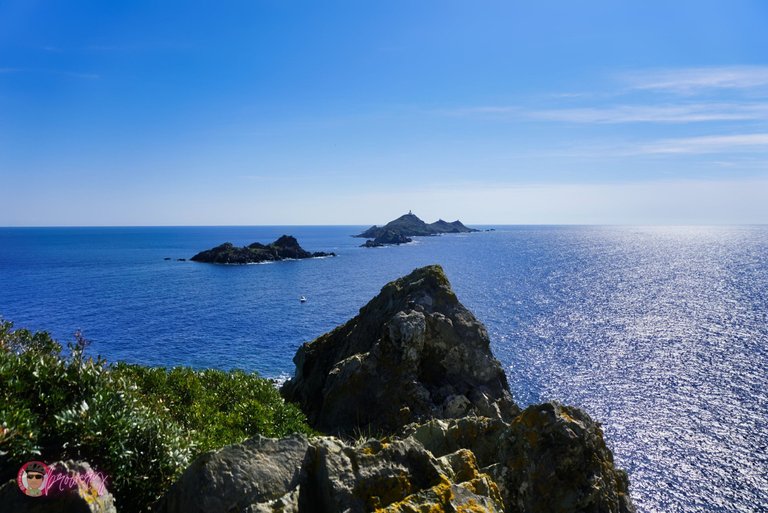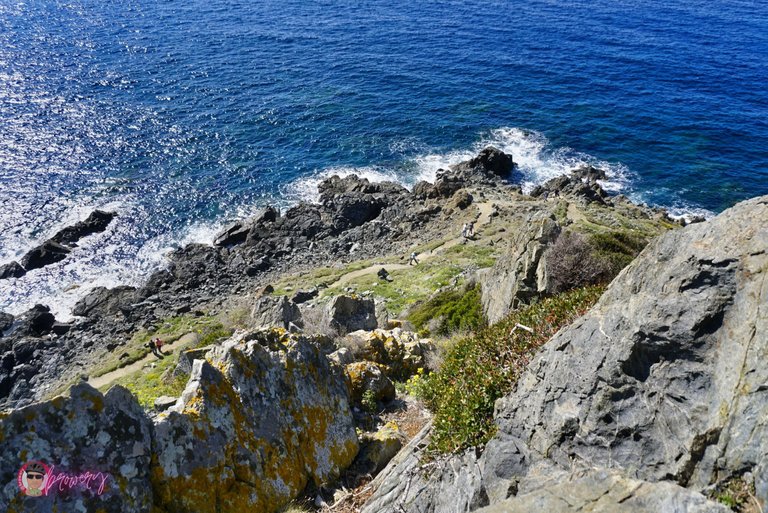 [EN] From the very tip of the peninsula there is a magnificent panorama of the Sanguinaires archipelago, made up of four dark red islets at the entrance to the Gulf of Ajaccio. They are called Grande Sanguinaire, Isolotto, Cala d'Alga and Porri. The lighthouse on Grande Sanguinaire, dating from 1870, is built at its highest point, 80 metres above sea level. According to numerous travellers, the best time to visit the Parata peninsula is early in the morning or late in the evening, in addition to the phenomenal views, you can count on smaller crowds. These are not such crowds as under Giewont in summer, but sometimes you have to wait to enter under the tower.
[PL] Z samego końca półwyspu rozciąga się wspaniała panorama na archipelag Sanguinaires, składa się on z czterech ciemnoczerwonych wysepek u wejścia do Zatoki Ajaccio. Nazywają się one Grande Sanguinaire, Isolotto, Cala d'Alga i Porri. Latarnia morska na Grande Sanguinaire, pochodząca z 1870 roku, zbudowana jest w najwyższym punkcie, na wysokości 80 metrów nad poziomem morza. W opiniach licznych podróżników najlepiej wybrać się na półwysep Parata wcześnie rano lub późnym wieczorem, oprócz zjawiskowych widoków można liczyć na mniejsze tłumy. Nie są to takie tłumy jak pod Giewontem latem, ale czasami trzeba poczekać, żeby wejść pod wieżę.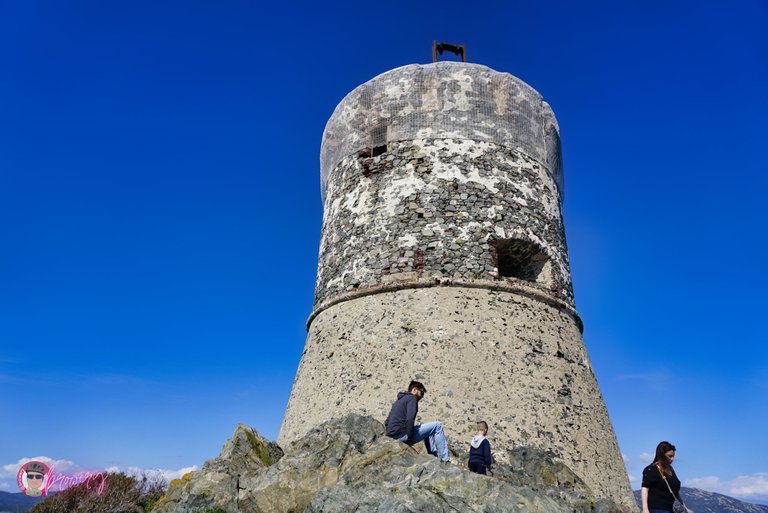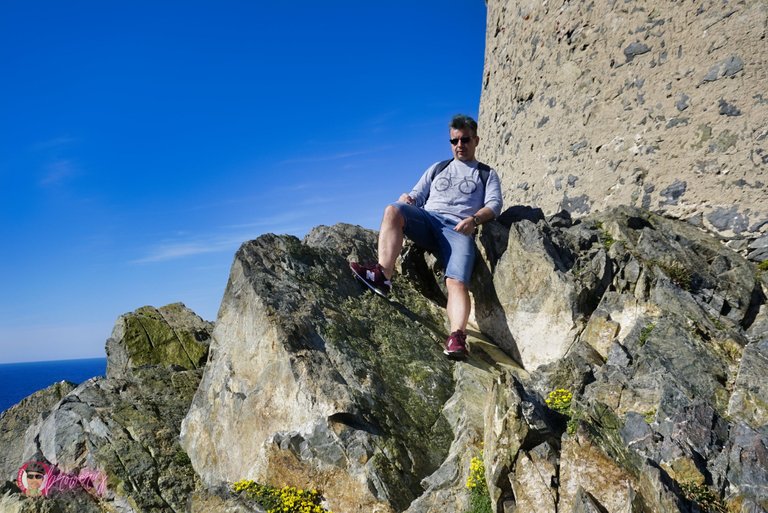 [EN] Due to insufficient time, this was the only path we walked on that memorable day in April, which is a pity because the others are equally interesting. Going north towards Saint-Antoine beach and then to Capo di Feno beach, the coastal path bears the unofficial name "Sentier des douaniers" or customs officers' path and was created during the revolution by the customs administration to monitor the coast. Used by customs officials until the early 20th century, it gradually fell into disuse only to be used by tourists a few decades later. The change in the law to establish a three-metre easement along the coastline has also contributed to this, reinforcing the desire for openness and access to coastal areas so that everyone can enjoy the French coastal zone.
[PL] Z racji braku czasu była to jedyna ścieżka, którą spacerowaliśmy pamiętnego kwietniowego dnia, a szkoda bo inne prezentuję się równie ciekawie. Odchodząca na północ w stronę plaży Saint-Antoine, a następnie do plaży Capo di Feno nadmorska ścieżka nosi nieoficjalną nazwę "sentier des douaniers" czyli ścieżka celników, została utworzona w czasie rewolucji przez administrację celną w celu monitorowania wybrzeża. Używany przez celników do początku XX wieku, stopniowo popadł w zapomnienie, żeby parę dekad później zostać wykorzystana przez turystów. Przyczyniła się również do tego zmiana prawa, które zakłada ustanowienie trzy metrowego pasa służebności wzdłuż linii brzegowej , wzmacnia to pragnienie otwartości i dostępu do terenów nadmorskich, tak aby każdy mógł korzystać z francuskiej strefy przybrzeżnej.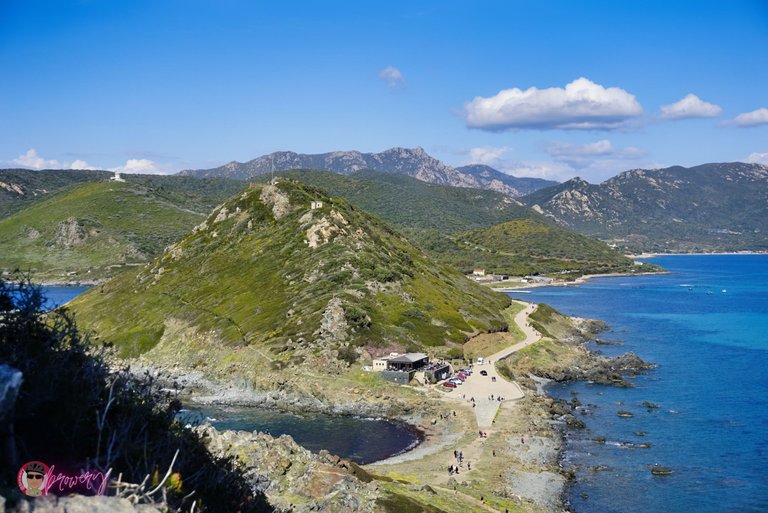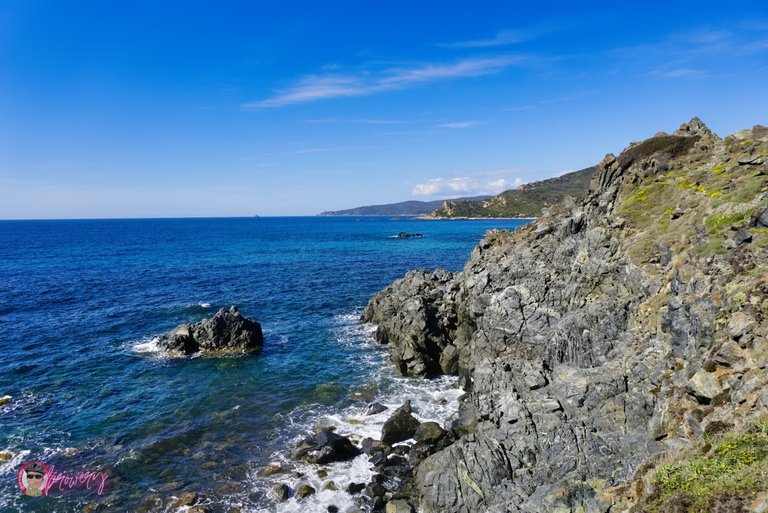 [EN] We returned to Porto-Vecchio via a detoured T40 road near the south coast of the island to avoid the evening adventures we might have had in the Corsican mountains.
[PL] Do Porto-Vecchio wracaliśmy okrężną drogą T40 w pobliżu południowego wybrzeża wyspy, żeby uniknąć wieczornych przygód, które mogły spotkać nas w korsykańskich górach.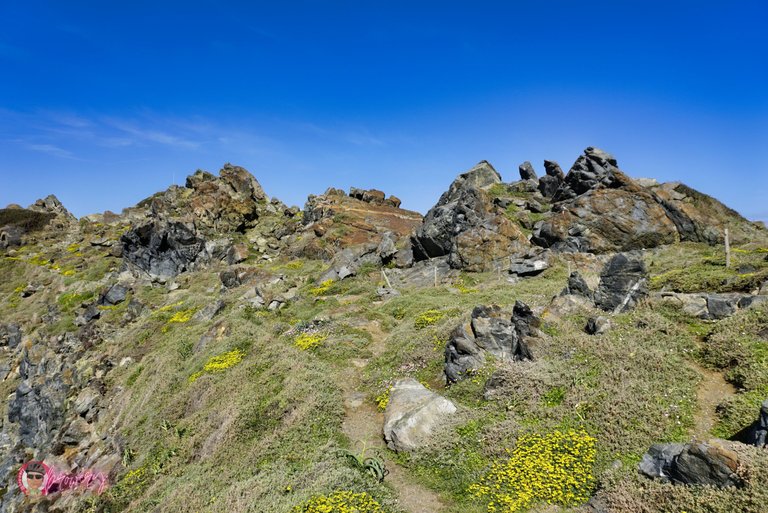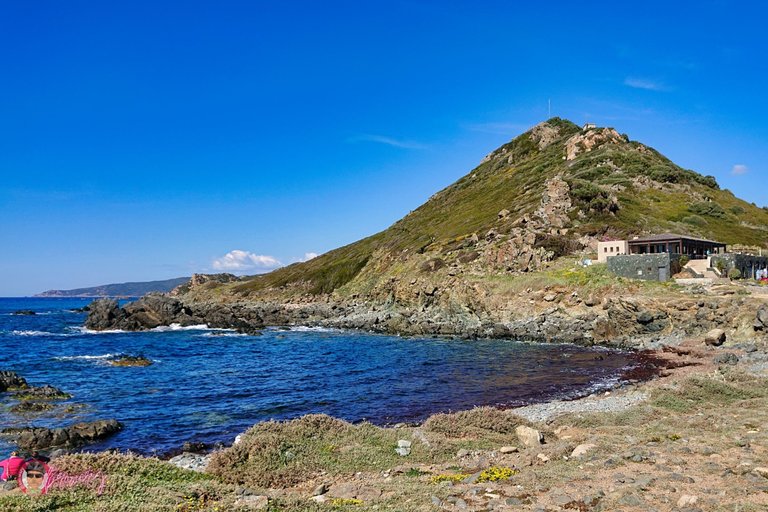 ---
View this post on TravelFeed for the best experience.