In my hometown in Hindang, Leyte lies a mystical cave where you can be one with nature and experience personal encounters with wild monkeys.
If you happened to be touring around Leyte, aside from the beautiful island beaches it offers lies a nature's gem in the town of Hindang. Hindang Nature Park is a tourist attraction known for its amazing cave system and the home of wild monkeys. From the National Road,a signage will lead you to an access road towards the place. It is accesible by cars and motorcycles. You can also choose to trek this 300-meter path to the park's entrance. Walking along this path, you will already have a taste of nature, passing through cannopy of trees and green grassy hills with the view of Mt. Bontoc.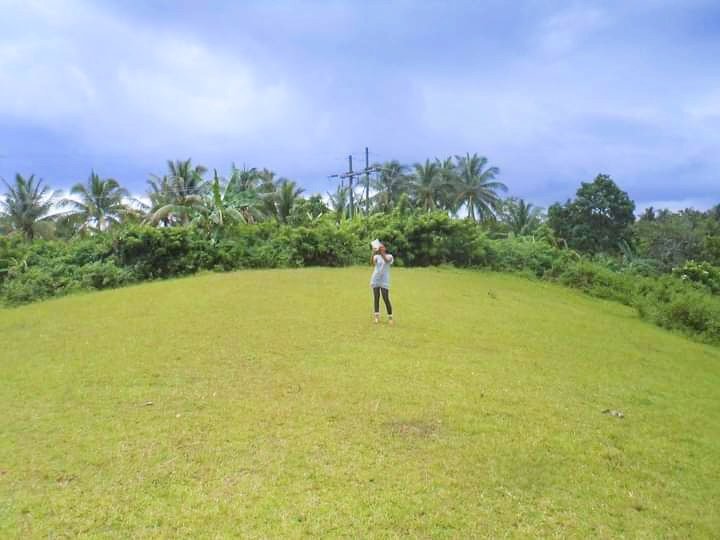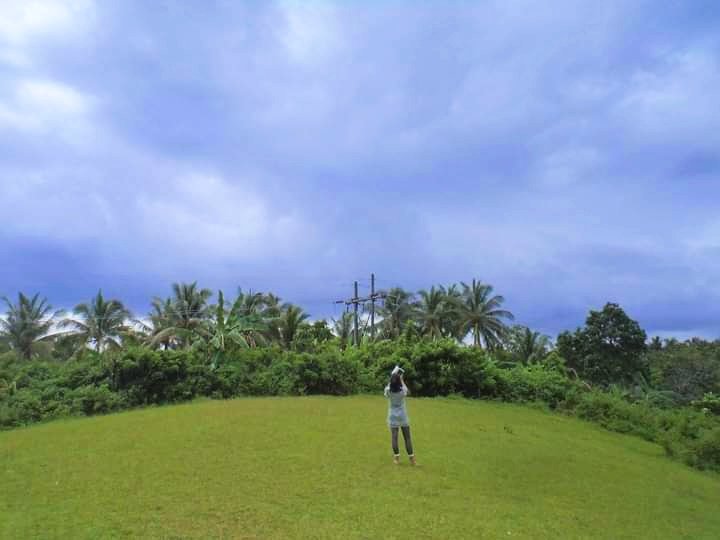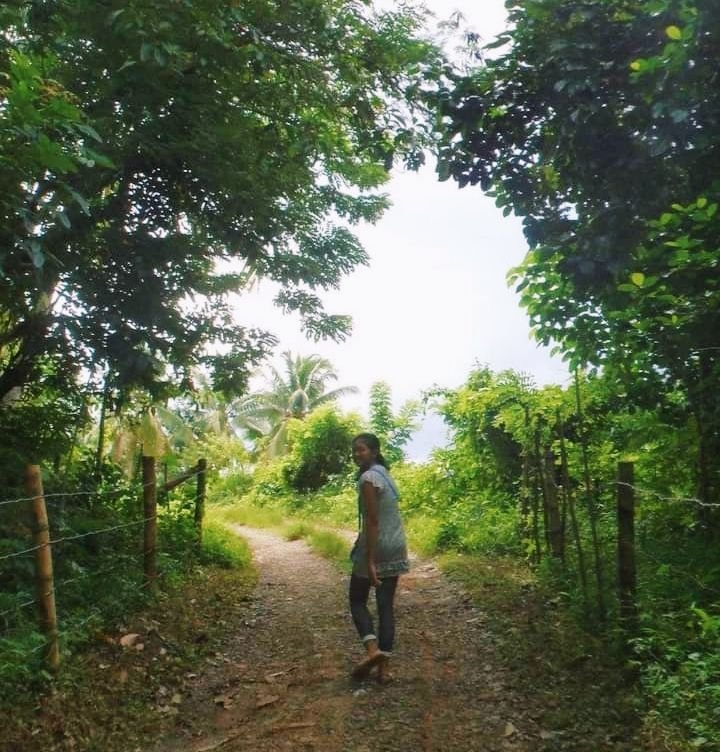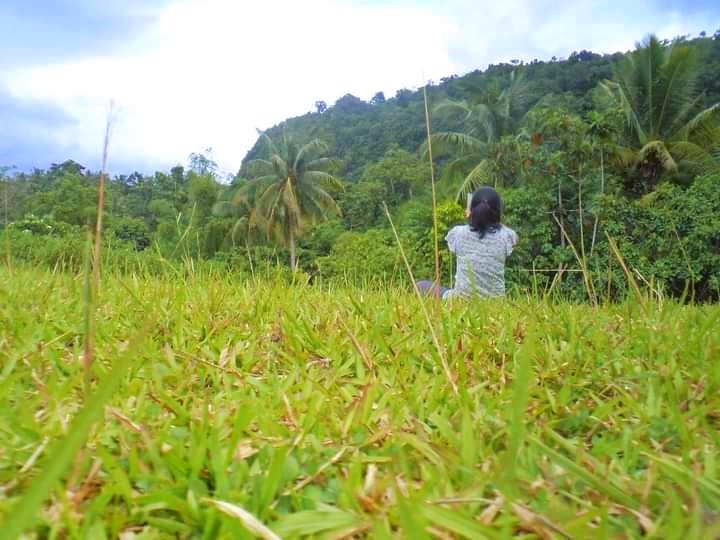 Upon arriving at the entrance, you will be welcomed by a stàtue of a tree with words of welcome that says "Welcome to Hindang Caves and Wild Monkeys". The lush green tall trees surrounding the area provides a cool and pure air to breathe. You can hear the sounds of crickets, which sometimes can be annoying as they are so loud. You can already spot some wild monkeys swinging on the branches of trees as if they are showing off to the tourists. It is nature at its purest.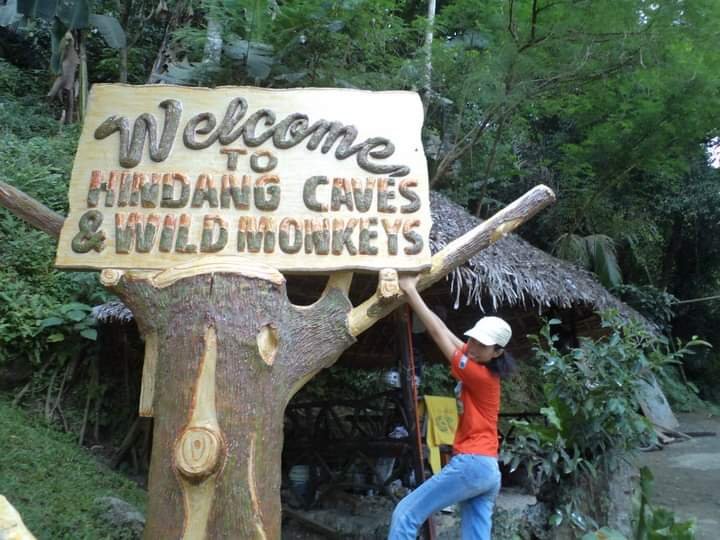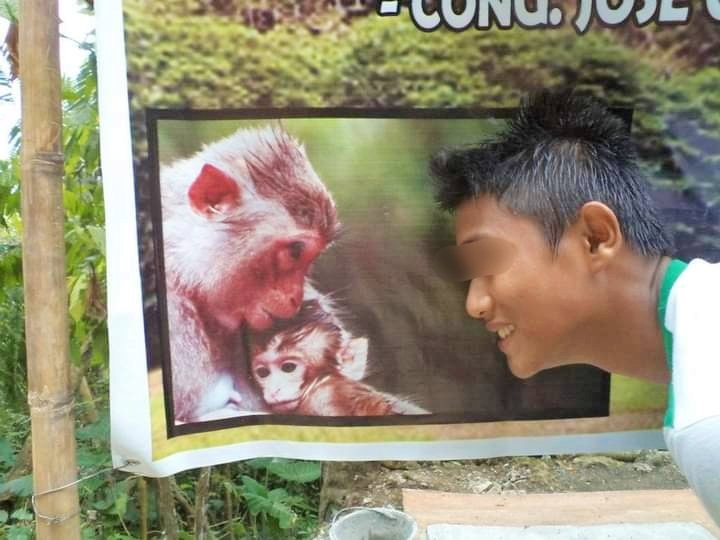 There is an entrance fee of Php 20.00. Going up to the caves, is easy as strolling in a park. You have to walk up to more than 100 steps before you get there. When this was not yet developed by the LGU, the slope here was very steep. It was an adventure , more like mountain climbing to cave watching. Now, it is easy and everyone can visit with ease and convenience. The stairs were built with hand rails and the steps are rough making it safer from slipping. There are resting area where you can hang out for a while if you get tired of going up.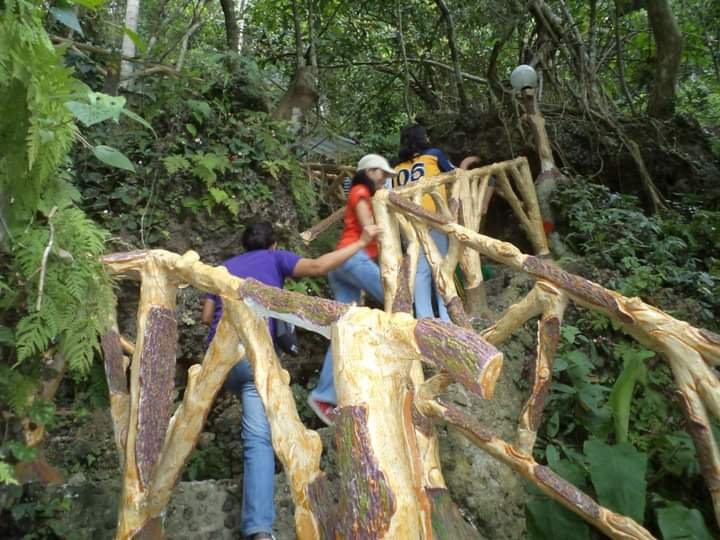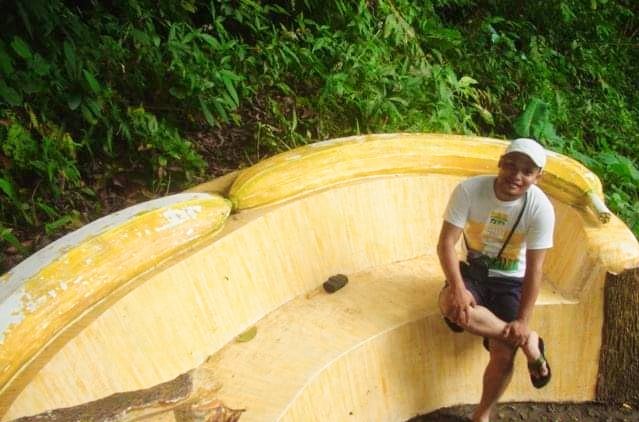 Big rocks,trees, wood vines, and small caves are some of the things you will see and discover going up. A number of wild monkeys are also waiting to welcome you. You need to be careful with your things when they are around. Feeding the monkeys, making eye contact and teasing them are probihited so they won't be agitated. Monkeys can be dangerous when provoked. Generally these monkeys are good.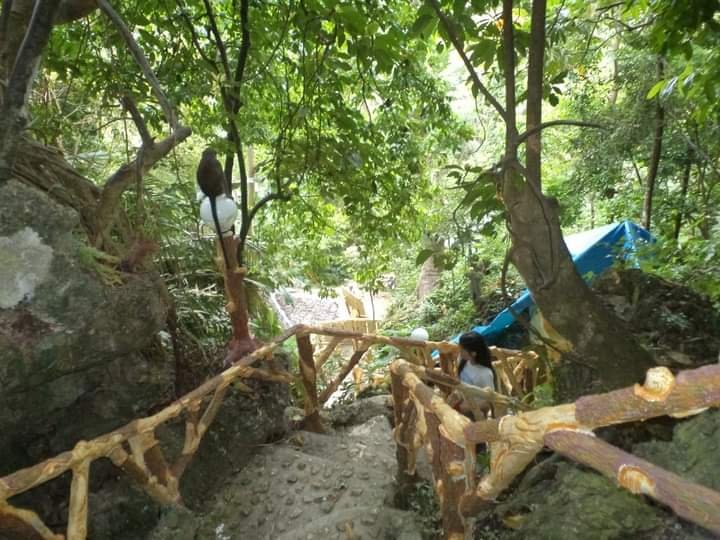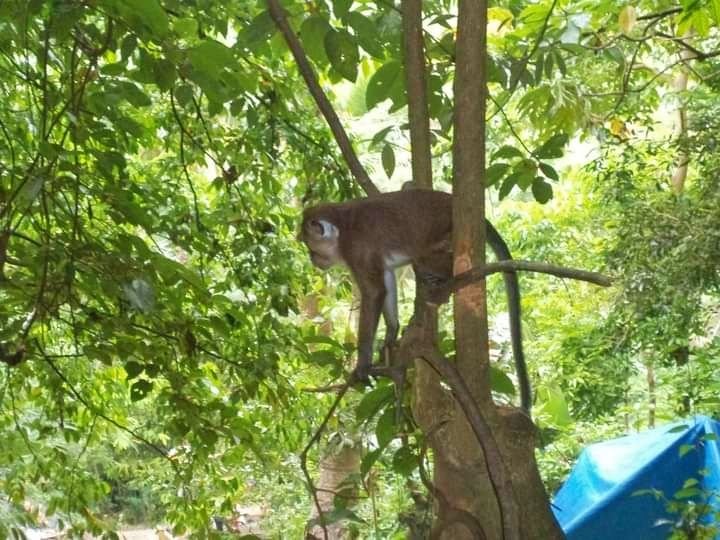 The monkeys are freely roaming around.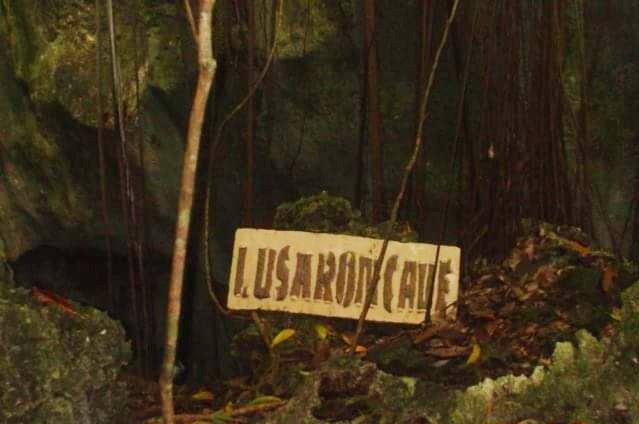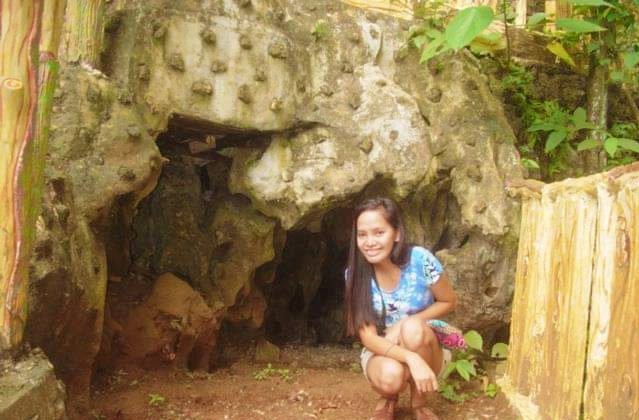 Small caves along the way.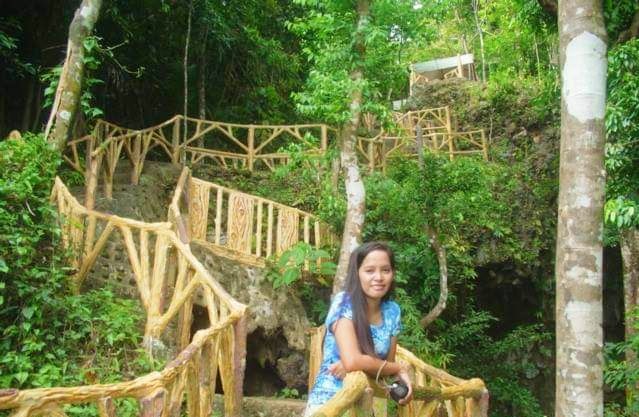 Beautiful view of the stairs and the area.
The Caves
Hindang Caves popularly known by the locals as Bontoc Caves is nestled in the heart of Mt. Bontoc. There are several caves found in the area but the prominent ones are Cathedral Cave and Pandayan Cave.
The Cathedral Cave
When you arrive at the entrance of the Cathedral Cave, the atmosphere changes. The air becomes cooler and the place is more shady. Big old trees cannopied the area. You can hear your voice echoes as it hits into a majestic white wall of limestone rock. You can find sharp stalactites forming the ceiling of the cave while massive stagmites are formed on the ground. The good thing about this cave is that you don't have to go into an underground or go spelunking to witness the beauty of this majestic cave. You can also choose to explore a little inside the cave but there aren't trained tour guides to help you explore the insides of the cave. The cave is inhabited by bats, insects like cockroaches and maybe snakes. The reason why there is a distinct smell when you are in the area. People used to come here to get bat dung we call guano to be used as fertilizers. There are also vandalisms on the white limestone walls indicating that people had been here long before this was developed as an ecotourism site. It shows the lack of awareness of the people on how to take good care of this wonderdul creation.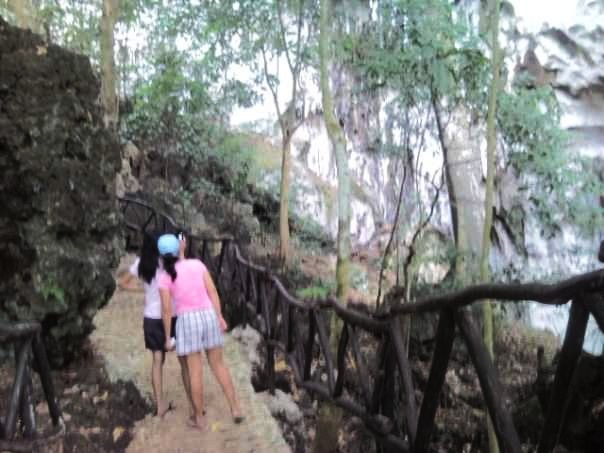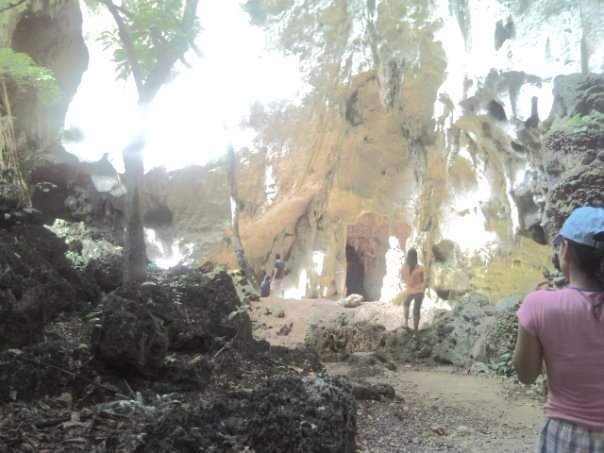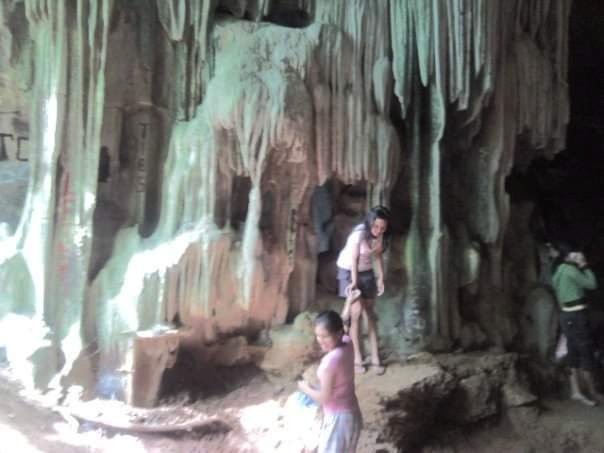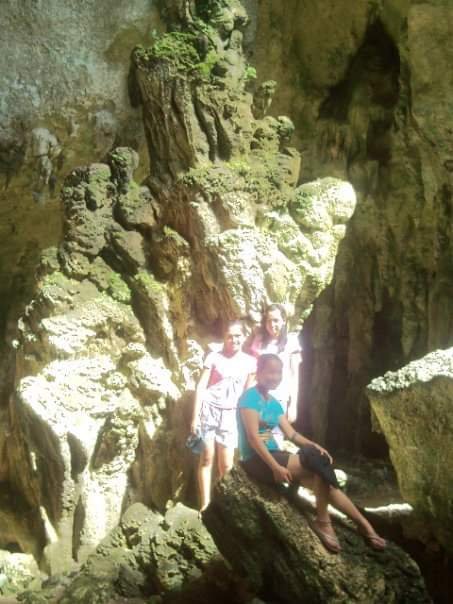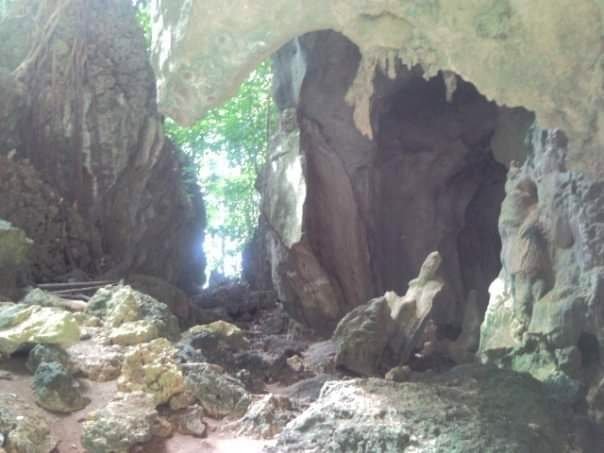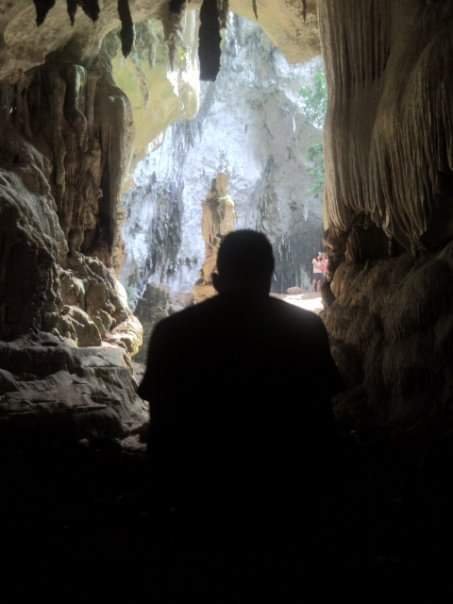 Pandayan Cave
The Pandayan Cave is the smaller cave system in the area. It is called by its name based on the rock formation that resembles different carpentry tools though I haven't seen rock formations that resembles the said carpentry tools. Maybe the rocks were damaged since many people had been here long before this was developed. Going to the Pandayan you will have to walk another few meters to get there. In here you can hang out more with you friends and family. There are more cemented benches and table constructed.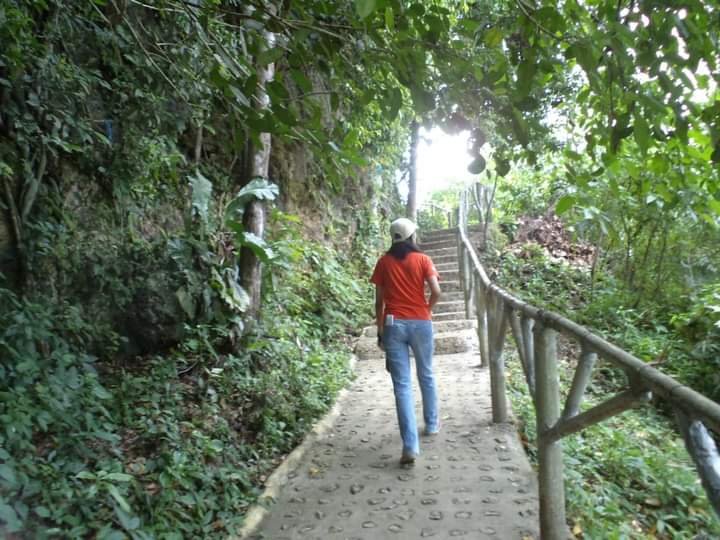 The way to Pandayan Cave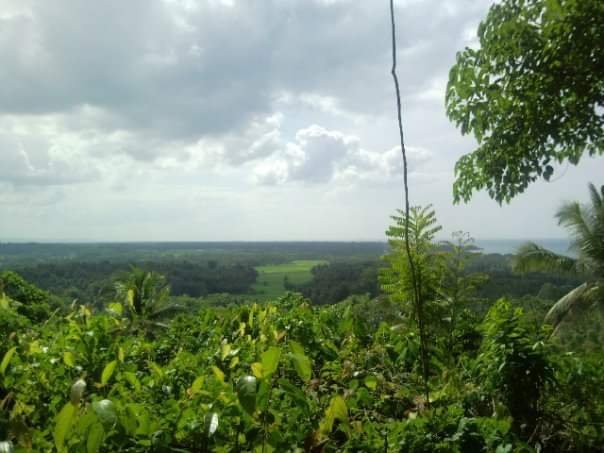 This is an area going to Pandayan Cave where you can have a view of the wide plains and sea in Hindang.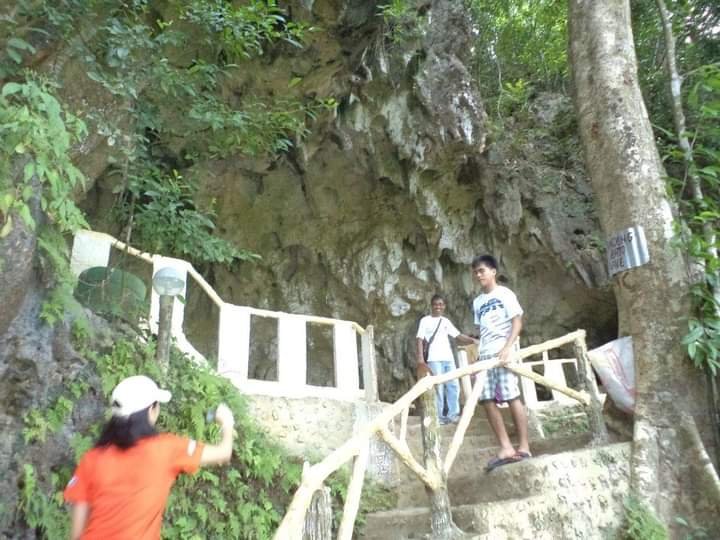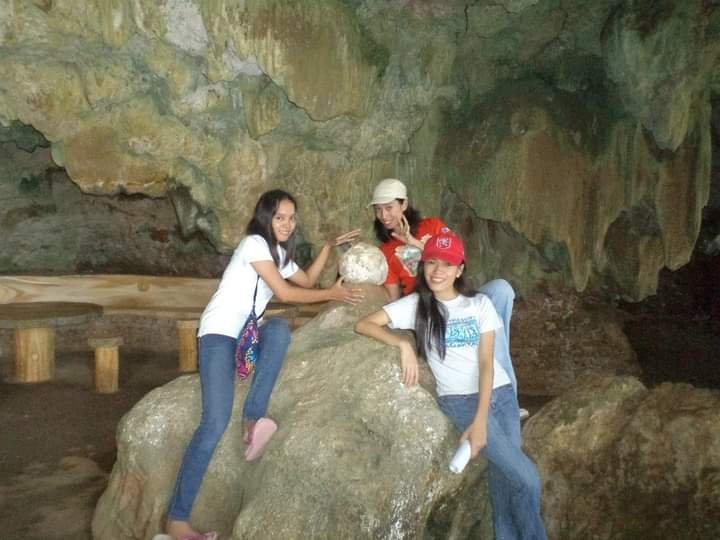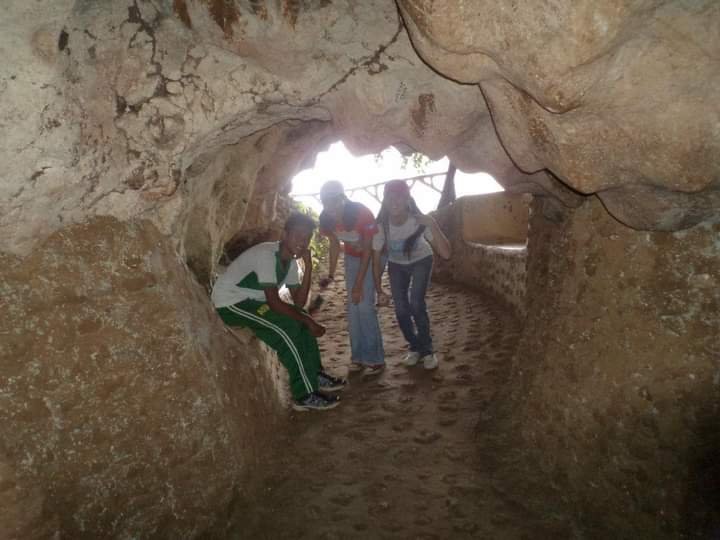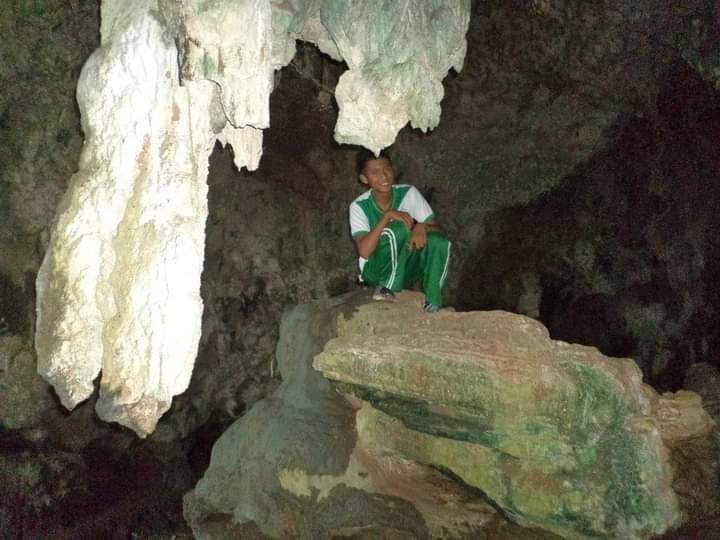 Inside Pandayan Cave
But there's more, as another adventure awaits you. Going up must have been a tiring experience especially when you are not used to do strenous activity. It may cause your knees to shake and going down is just as tiring as going up. But there is no need to worry since you can choose to ride the zipline. If the ascend has made your feet a little shaky and fatigued, you can choose to ride the zipline that will carry you down in just a few minutes while having that adrenalin rushing experience with a breathtaking view of the landscape below. You only need to pay 200 pesos for the ride. Choose your battle. Going down on foot or going down through the wires. 😆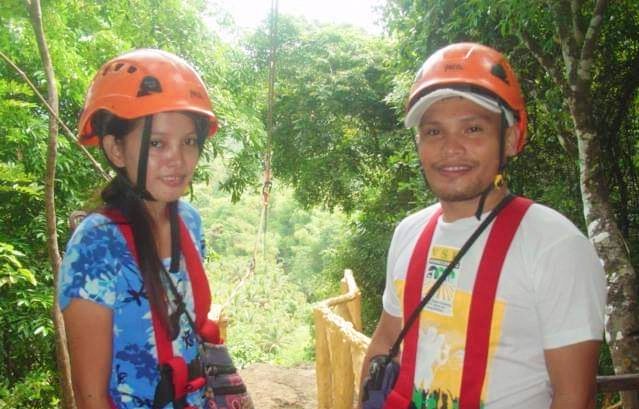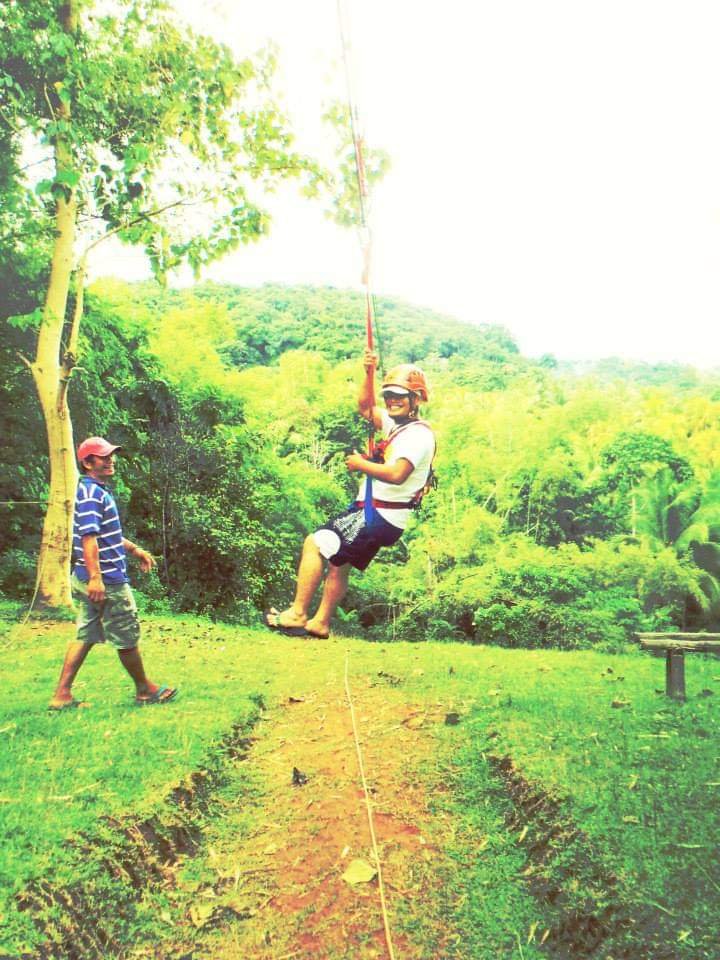 Experiencing beauty of nature and adventure is never faraway. Every place has its beauty, some just waits to be discovered. But what I learned from what this place has gone through by the people that come and go which some had left bad effects to the nature. Let us take care of nature coz when we do, it will take good care of us. Let this quote be a reminder,
Take nothing but pictures, leave nothing but footprints and kill nothing but time.