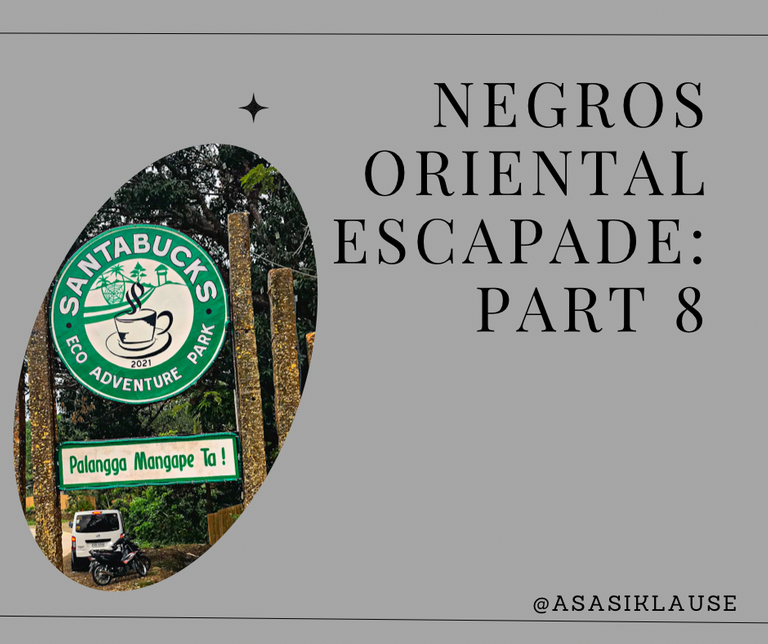 The Santa Bucks Experience
After all the trips to waterfalls and mountains, for a change, we opted for something more adventurous!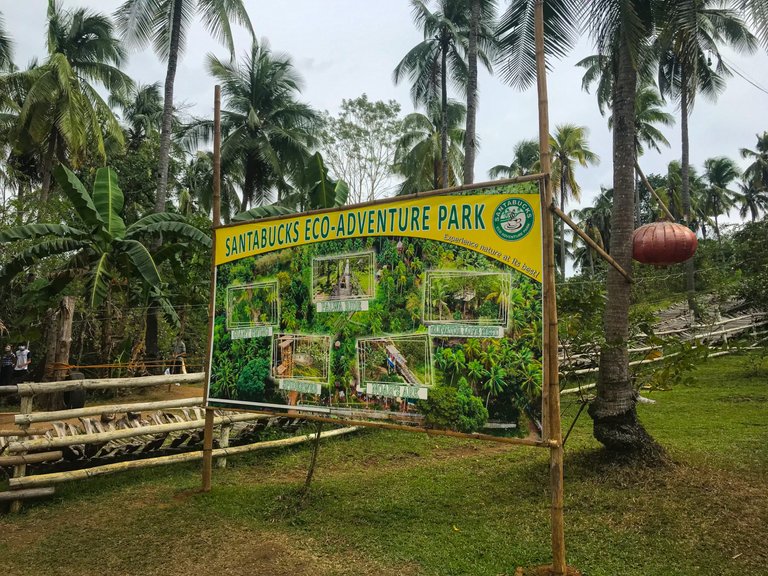 Santa Bucks is probably one of the few adventure parks in Negros and it's a bit far from the city capital. But the distance never stopped people all over the island visit and experiencing the thrills in this eco-adventure park.
We went here after our visit to Niludhan Falls. Before entering, guests have to pay 150. The entrance fee includes the Spider Web, Palwa Slide, and a free drink of your choice.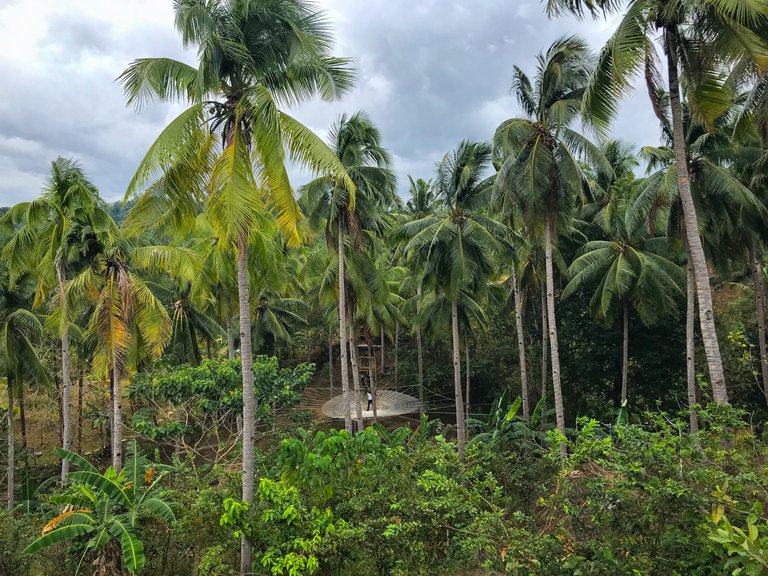 Santa Bucks also have some food stalls that offer snacks, refreshments, fresh coconut juice, and local coffee. When we went, some of the stores were sold out already so we only settled for what was available. There were a lot of people when we went there knowing that it was a weekend and it was a long weekend because of the holiday.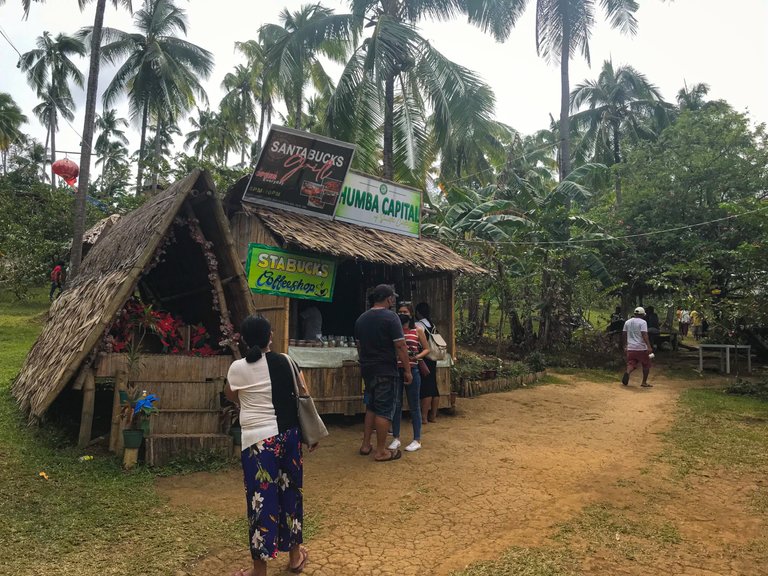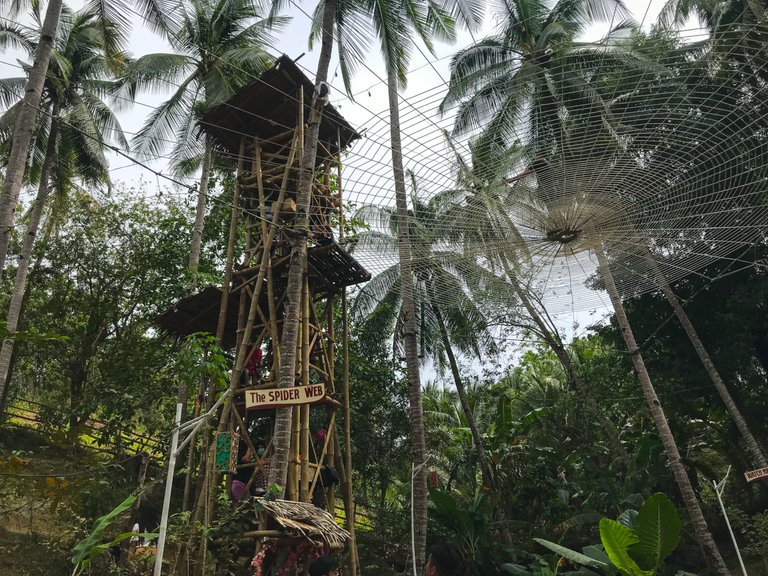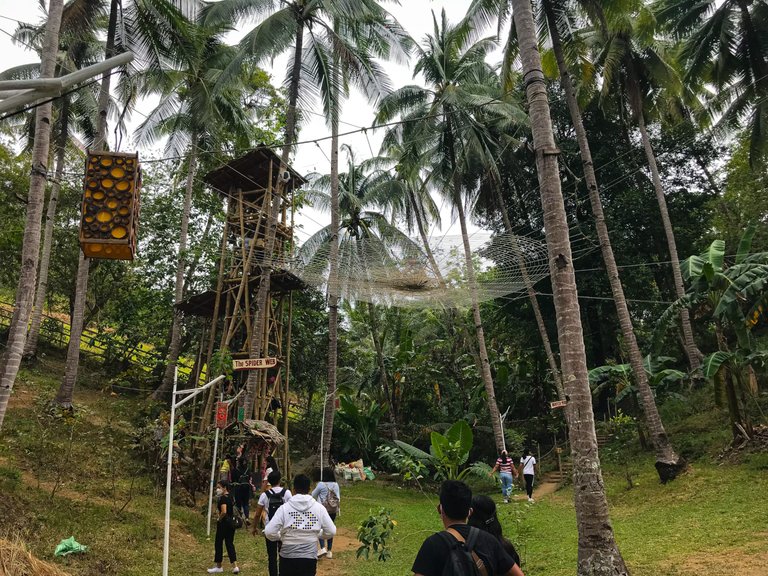 After we had our refreshments, we went to the giant spider web. People have to line in order to go up to the bamboo-made tower and go to the web. There's signage that says everyone will have 2 minutes to take photos on the web but some and we took some more time than expected but everyone was considerate. Other people who are partly scared by height took a lot of time because their friends have to push or encourage them to go or stand on the web.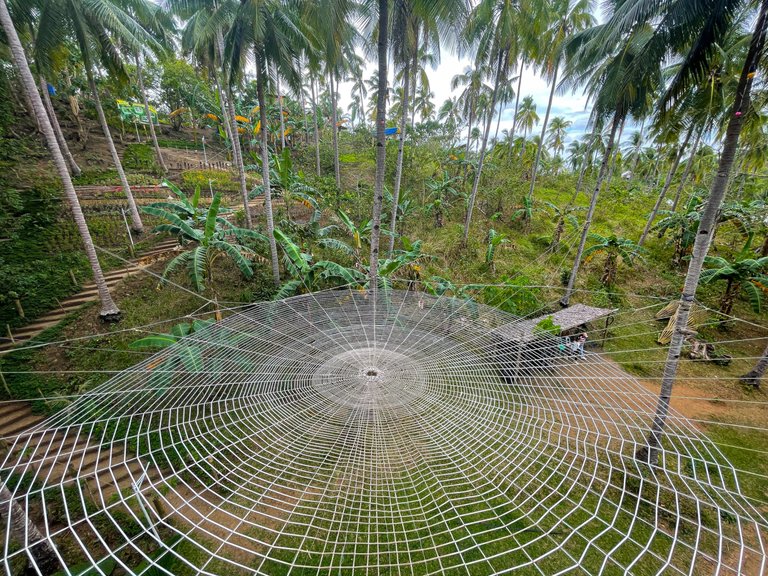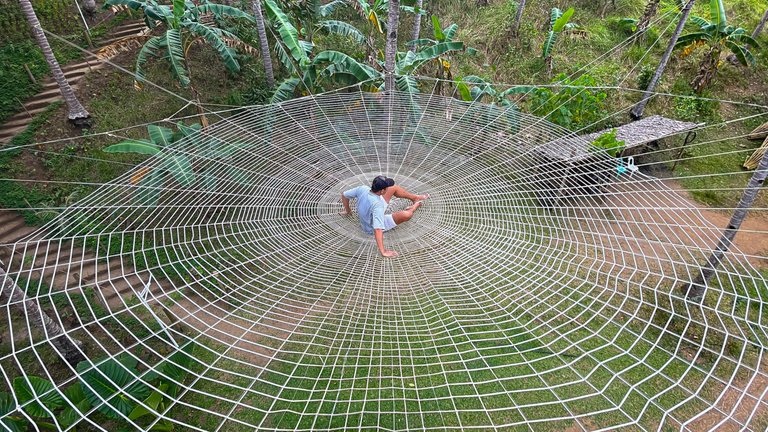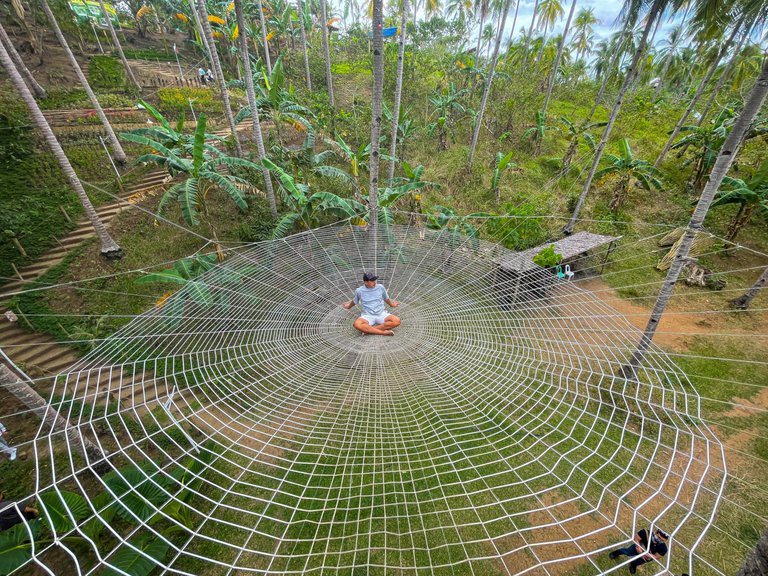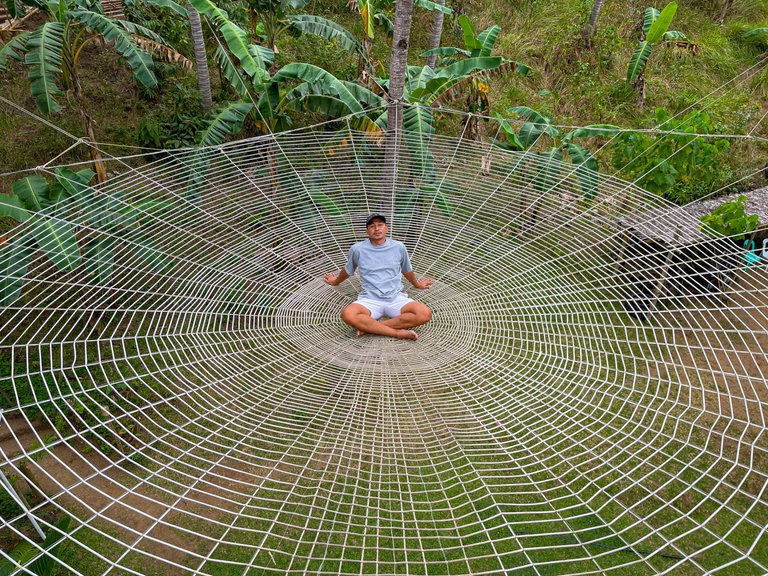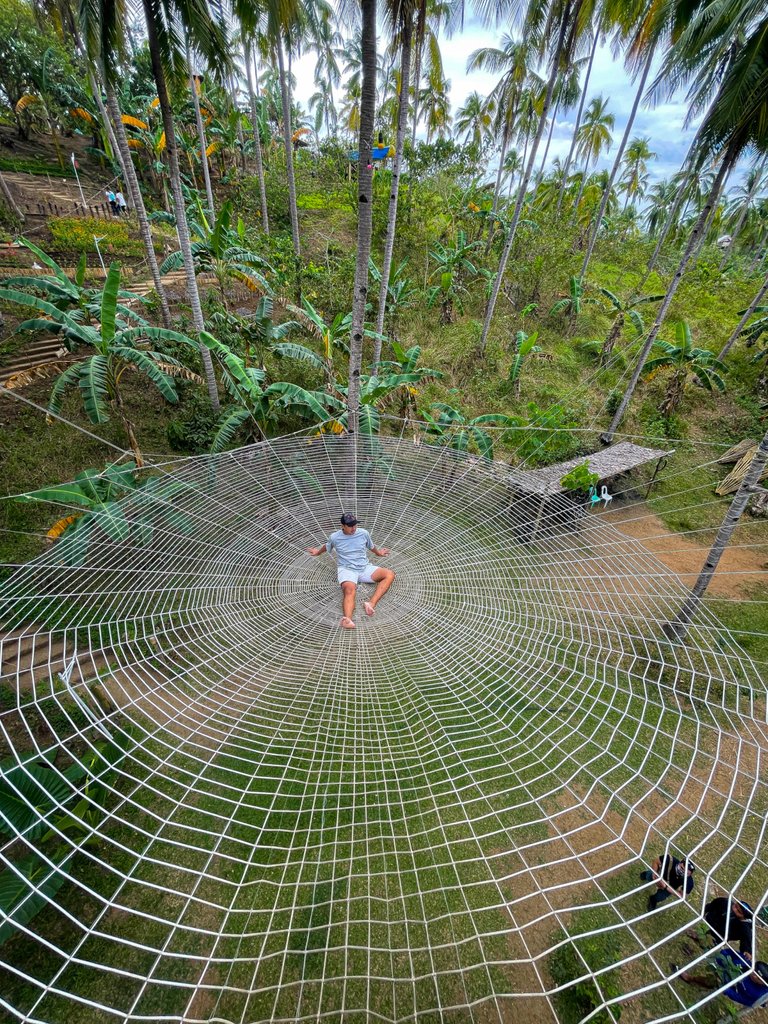 @tanawabai
and Jen went first and I took their photos, then followed by Dave and me. Unfortunately,
@unclebkaal
has some issues with the height of the web so he decided not to.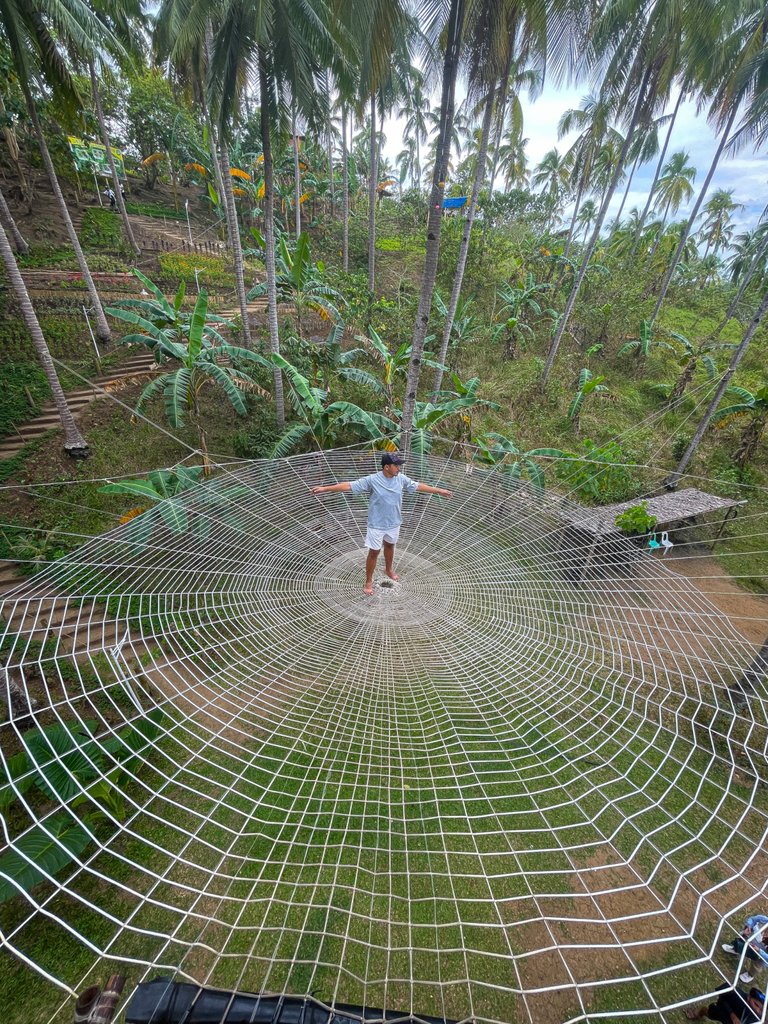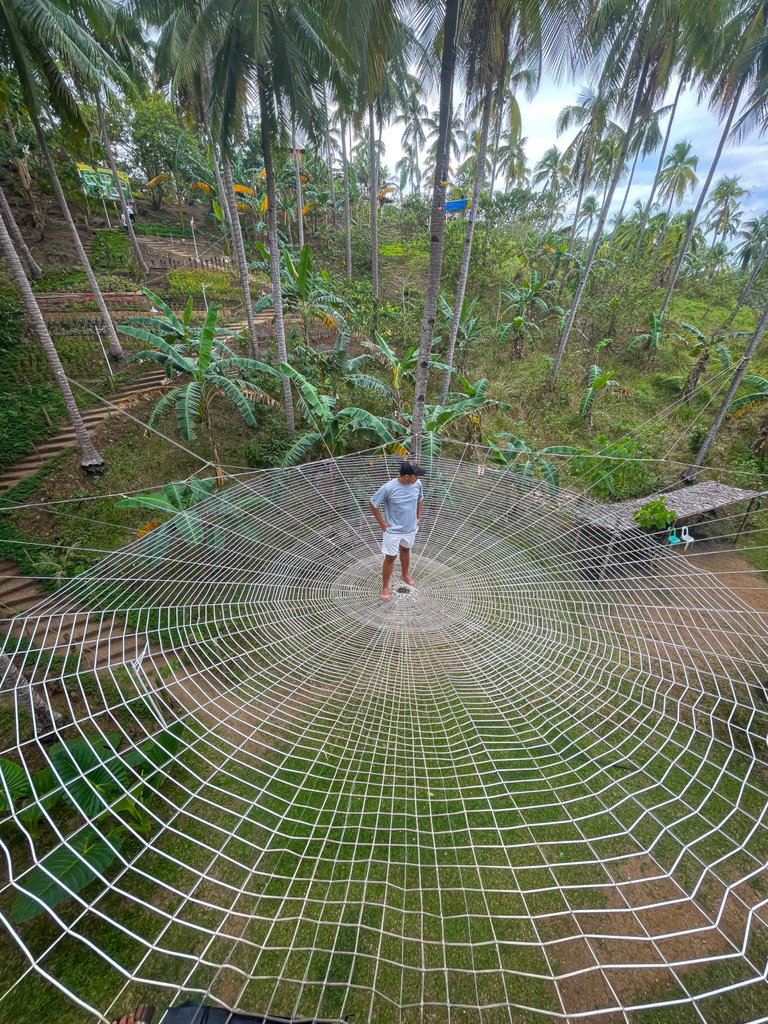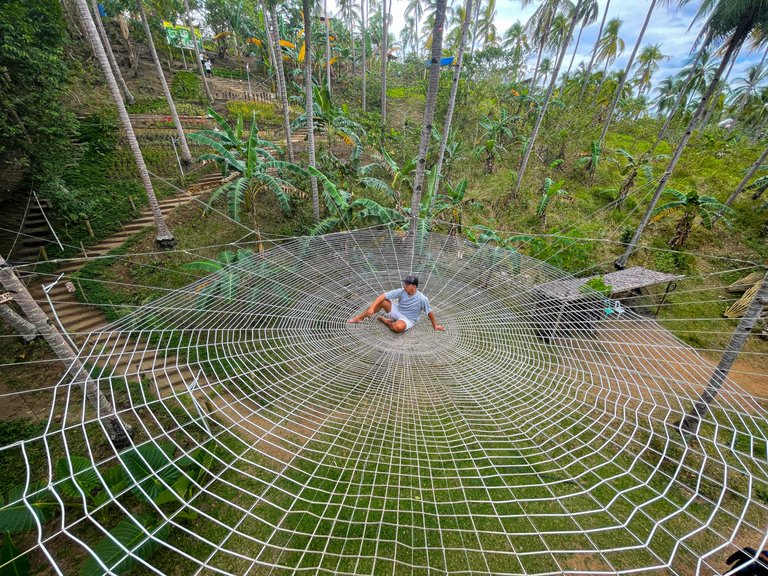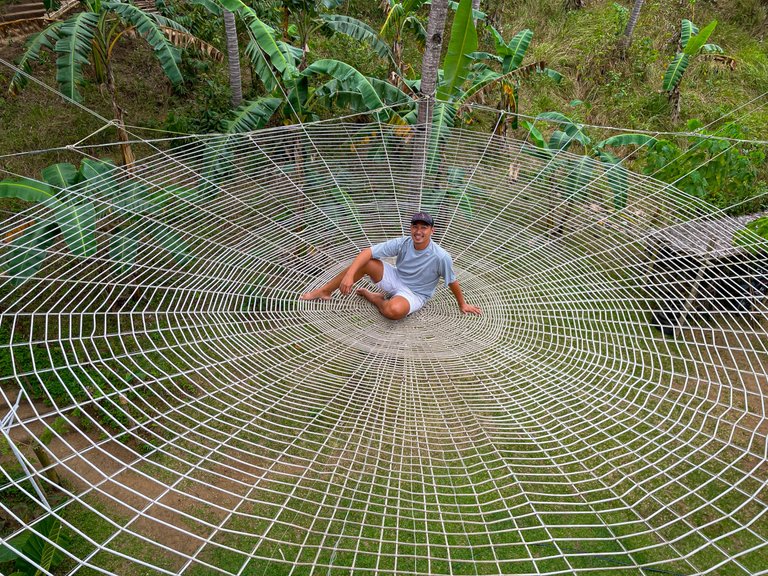 After the thrilling Spider web experience, we went to Noah's Ark and took some photos. Then we went to the Palwa Ride. Palwa is a part of a coconut leaf that they dried out and put up next to each other and create like a slide. There are 2 slides. The shorter one is free while the longer one which is called "extreme" is 50 pesos per ride. We decided to try the extreme. Two-person can fit in each ride and I actually did it twice. One was with Dave and the other one with Dave. It was definitely an extreme experience.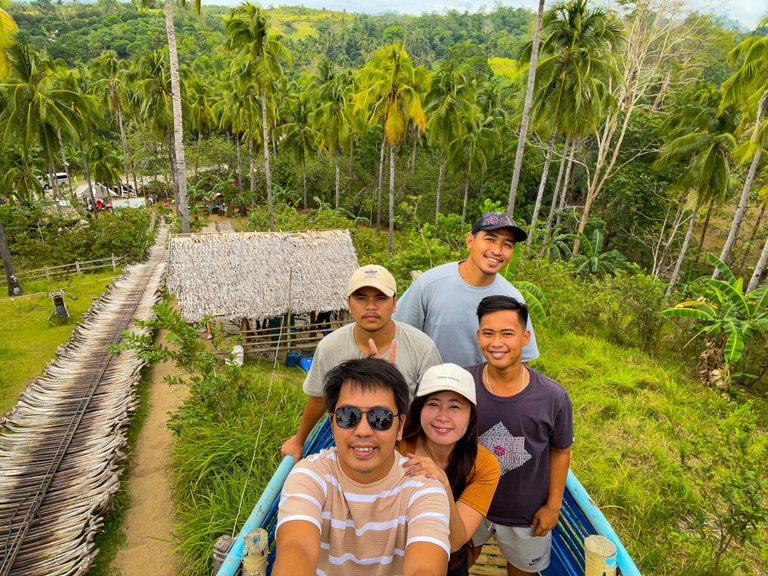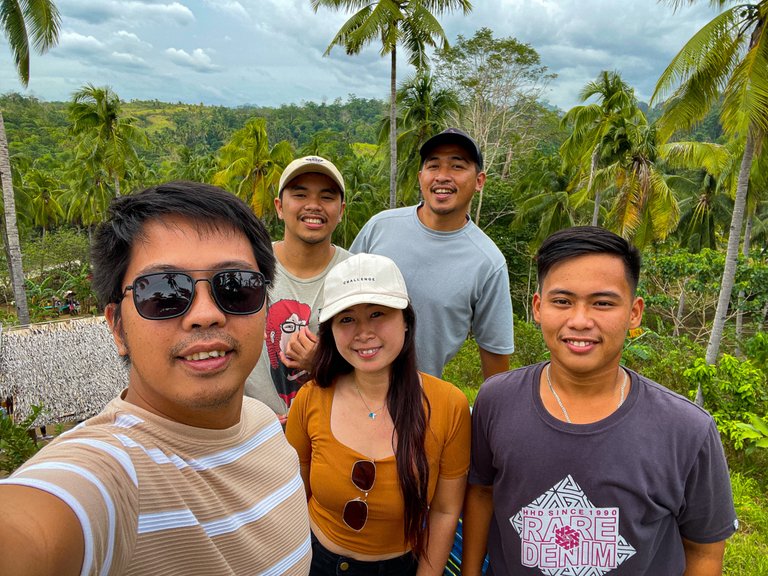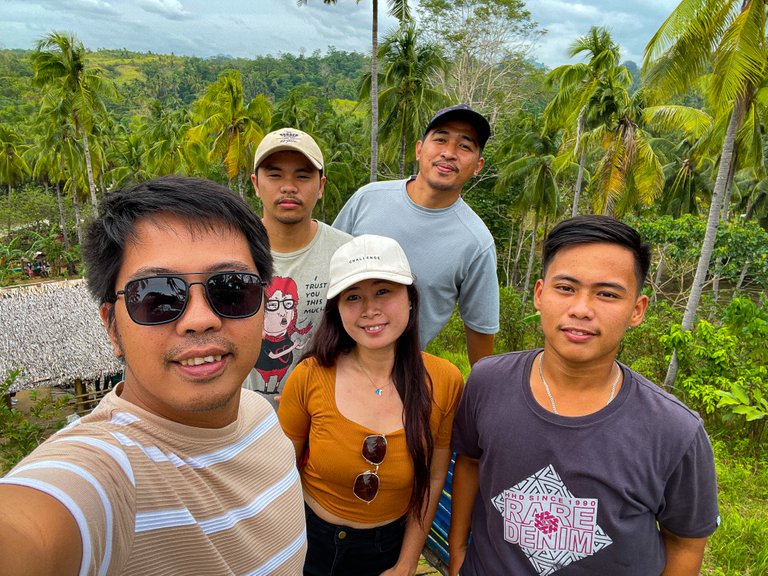 The Noah's rack have a 360 degrees view of the eco-adventure park and the mountains surrounding Santa Catalina..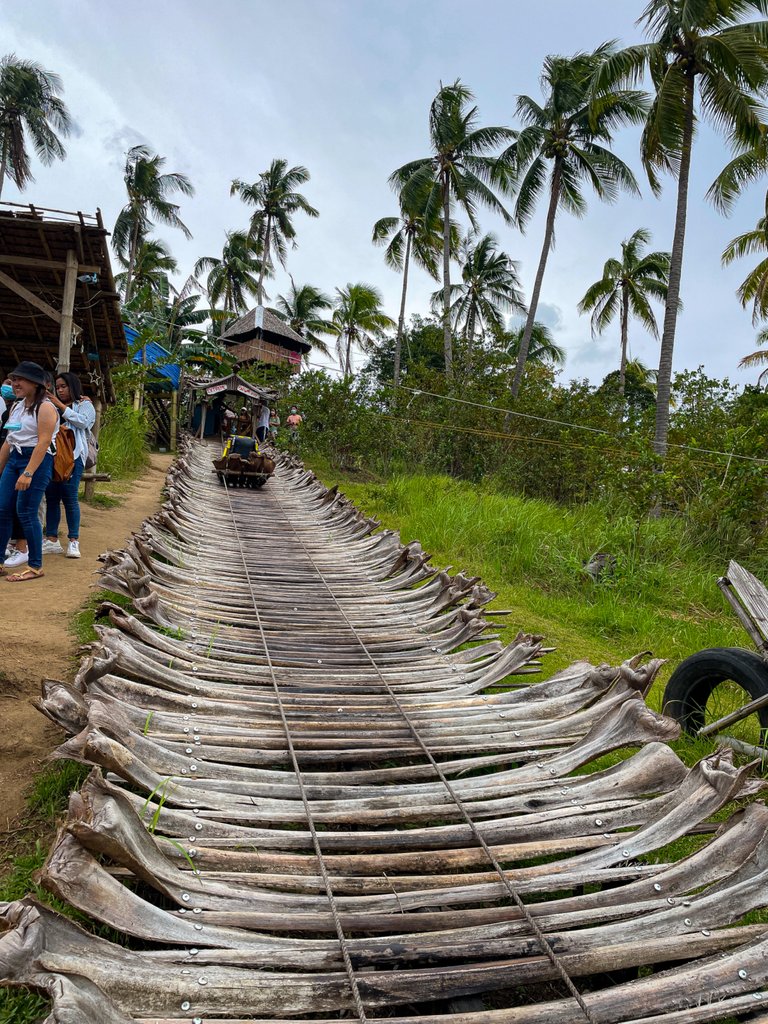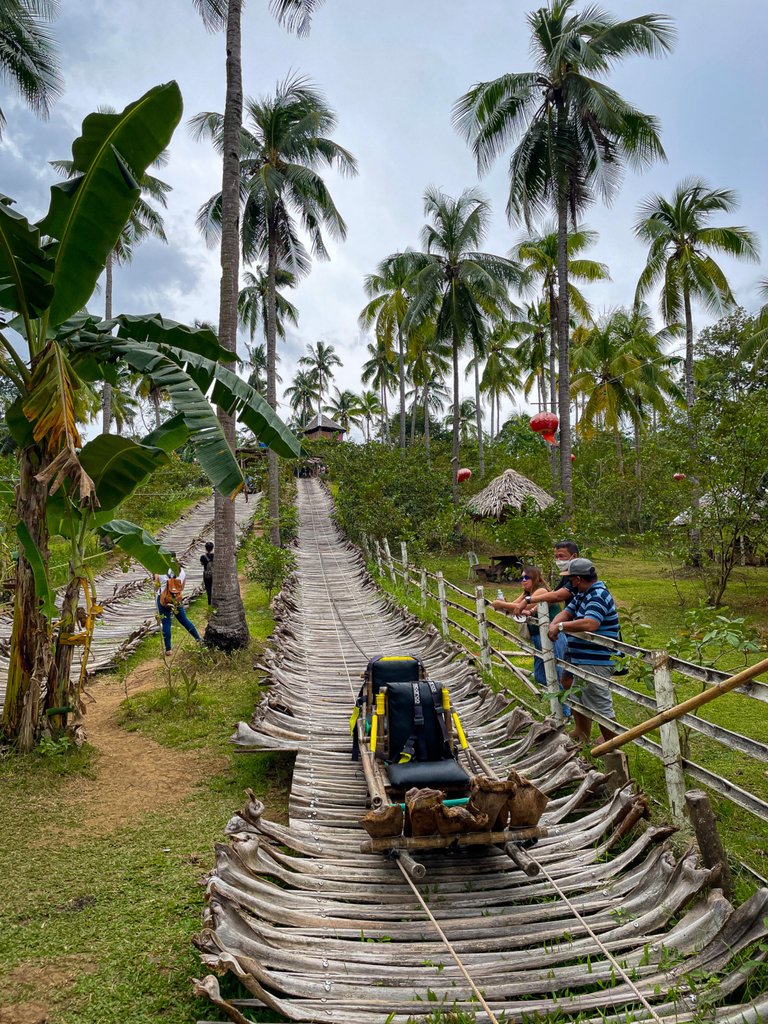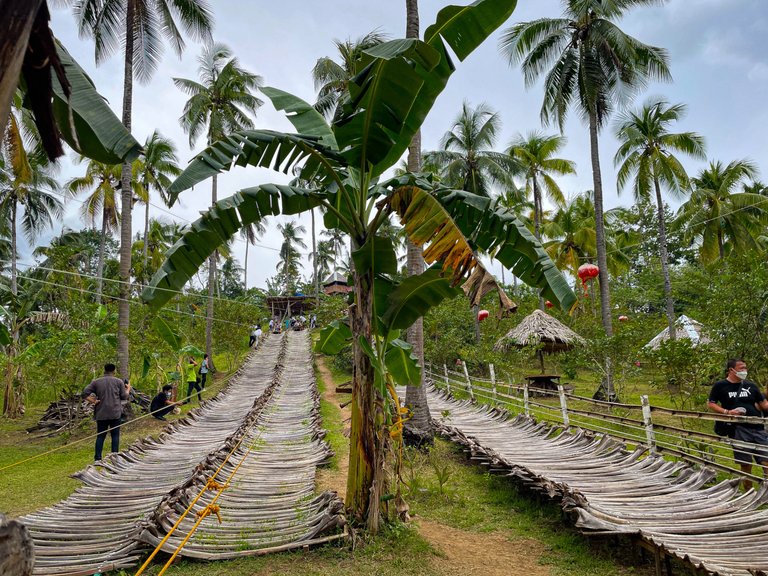 The left side is the regular Palwa Ride which is free while on the right side is the extreme. Longer ride and with humps to add extra thrill.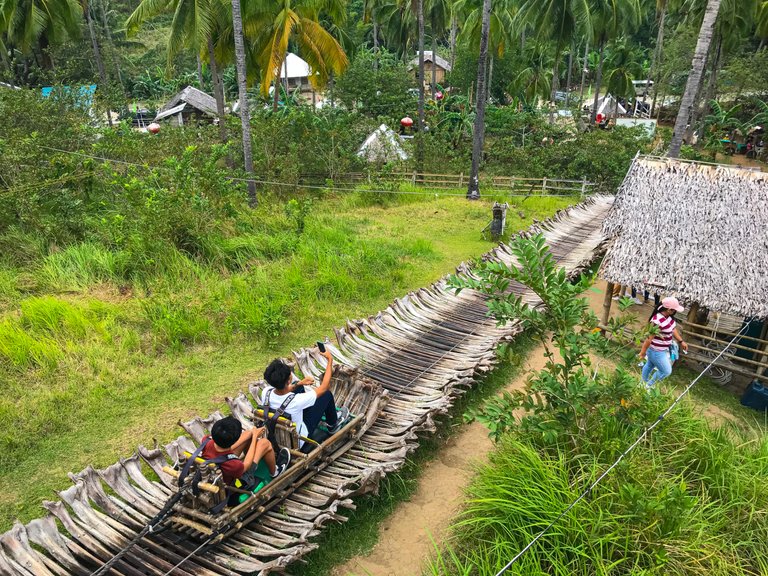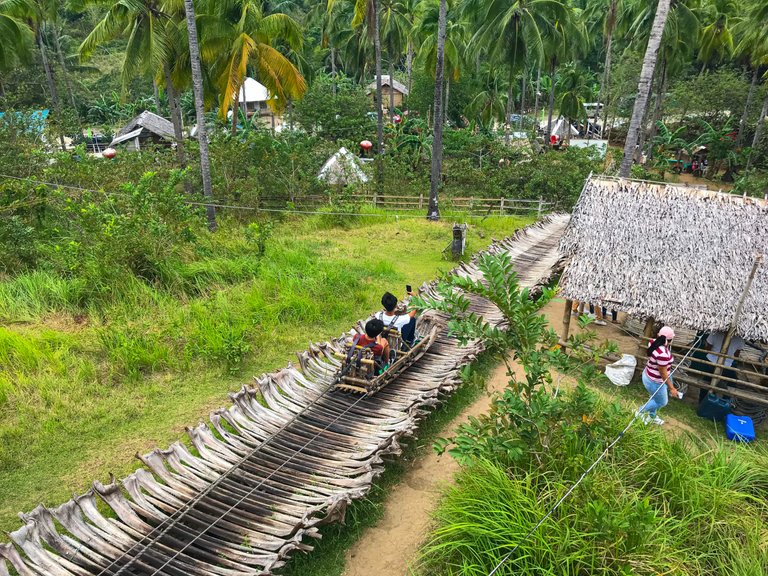 Some people record themselves while on the ride just be cautious with your gadgets might end up going somewhere else, Right @tanawabai?.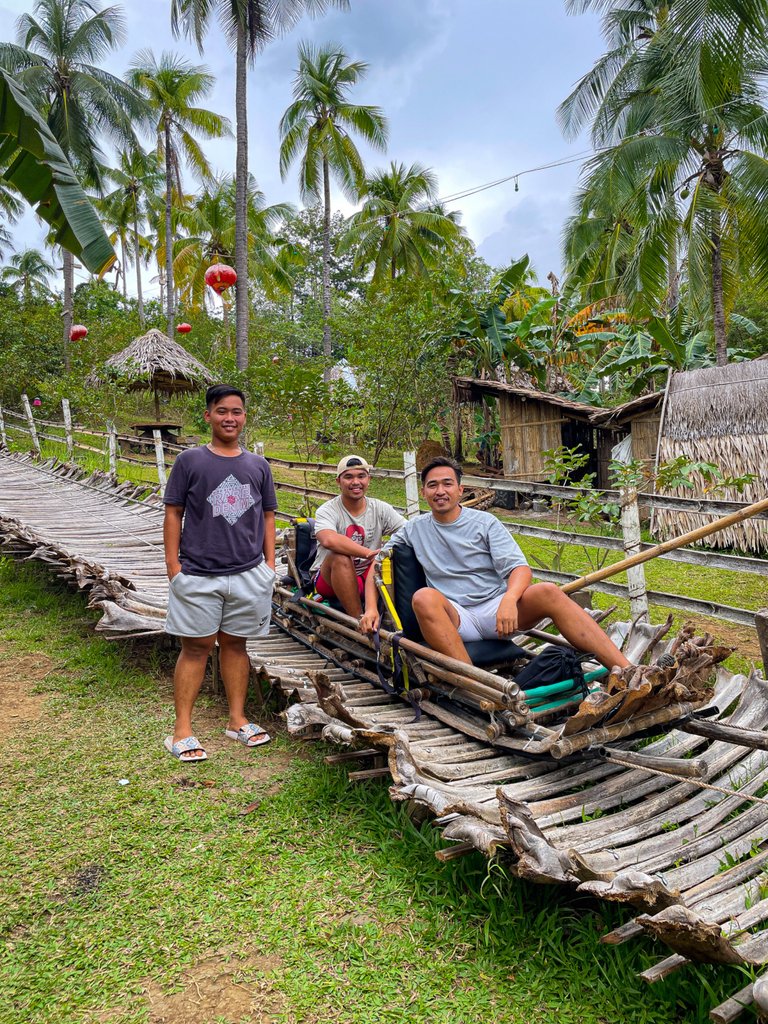 There are other attractions in the park such as the Giant Swing and Elevator Love's Swing but there were too many people and it wasn't that exciting to try. After the Palwa Ride, we decided to head to our next destination which was really far but the view was definitely mesmerizing.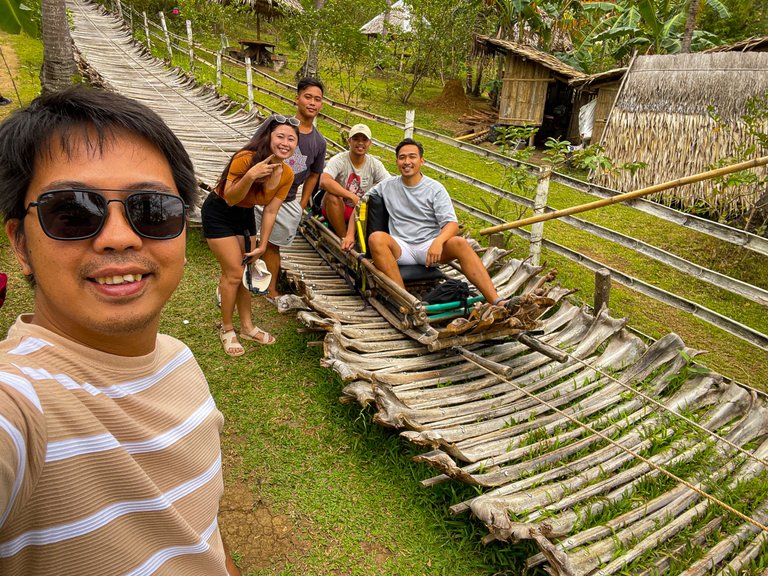 Are you up to be in that Giant Spider Web or maybe take a Palwa ride? One thing is for sure it is fun!

DISCLAIMER: Some of the photos in this blog is from @tanawabai's camera.

---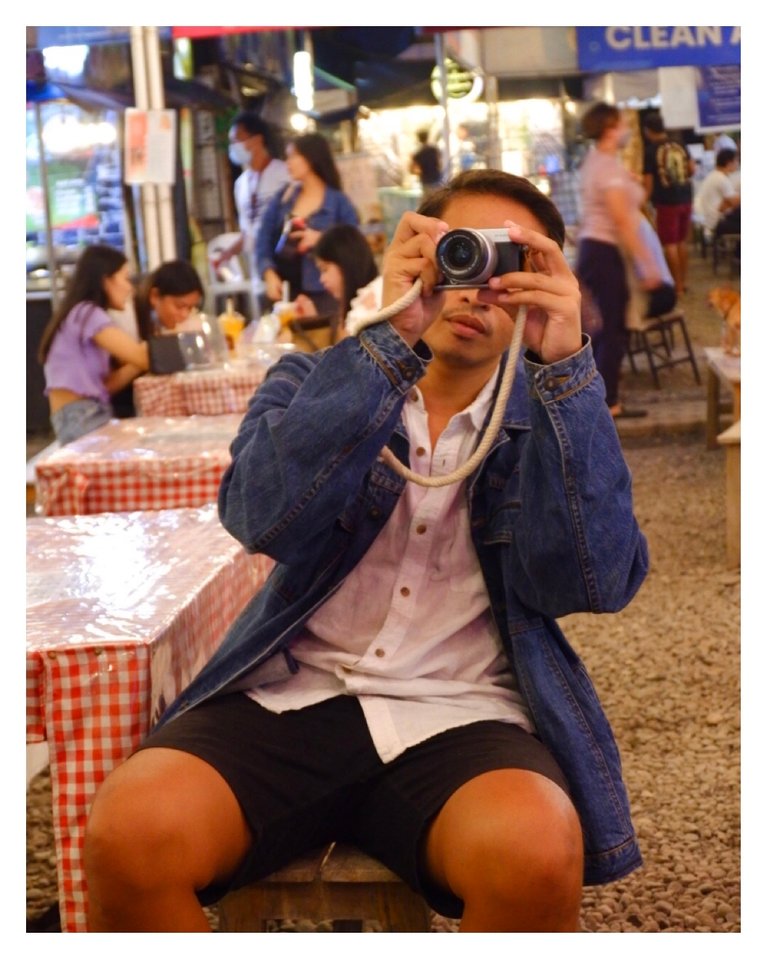 Asa Si Klause blogs about his travels, vegan lifestyle, yoga practice, his fur babies and anything that gives joy to him.

If you love to see more of his content, hit that Follow button, and you might find new places, make more recipes, and practice yoga with him. For blog collaborations or inquiries, feel free to contact him on his social media channels or email him at talabanklause@gmail.com

INSTAGRAM | TWITTER | FACEBOOK