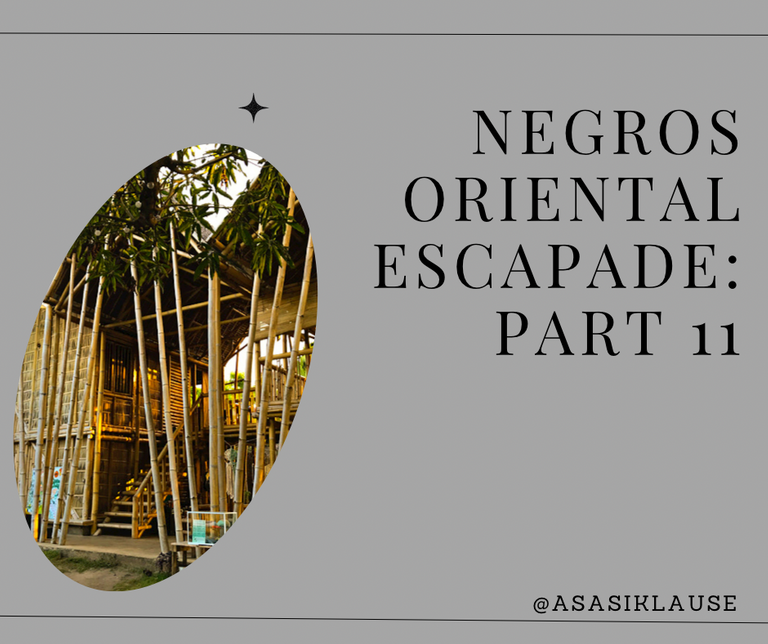 MANGO TREE ECOHOSTEL IN DAUIN




All the places we've been in this escapade have been featured already in my blog. It's about time for me to share the places where we stayed before and after we took all the trips and adventures.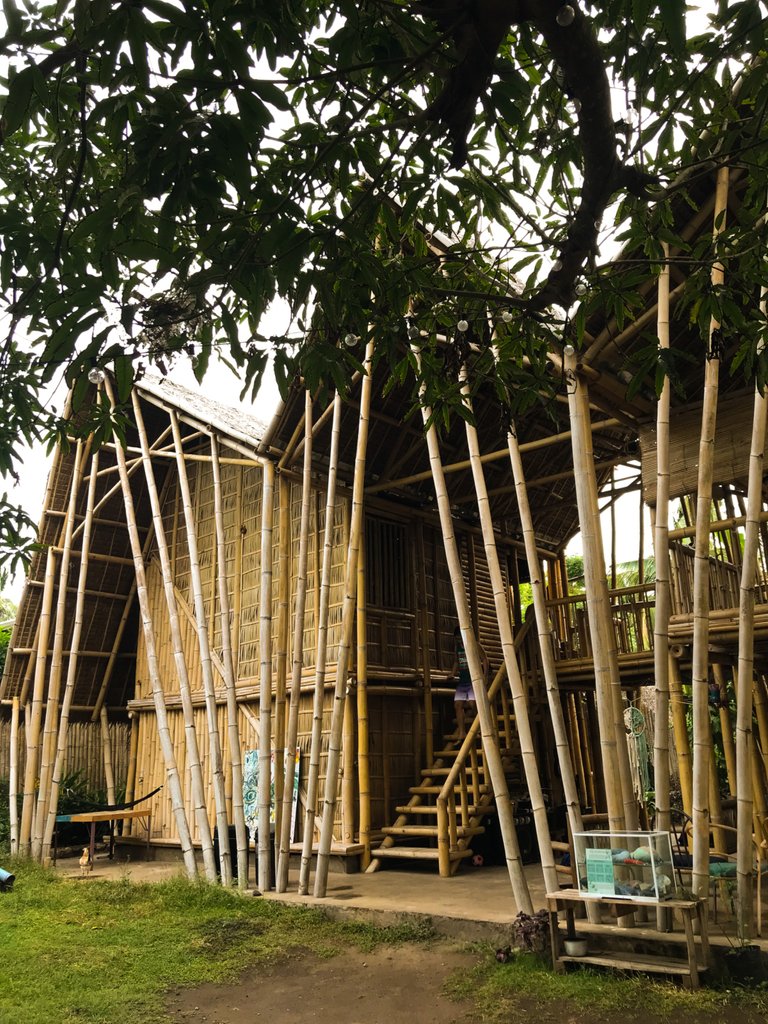 The structure of the hostel is just amazing and beautiful.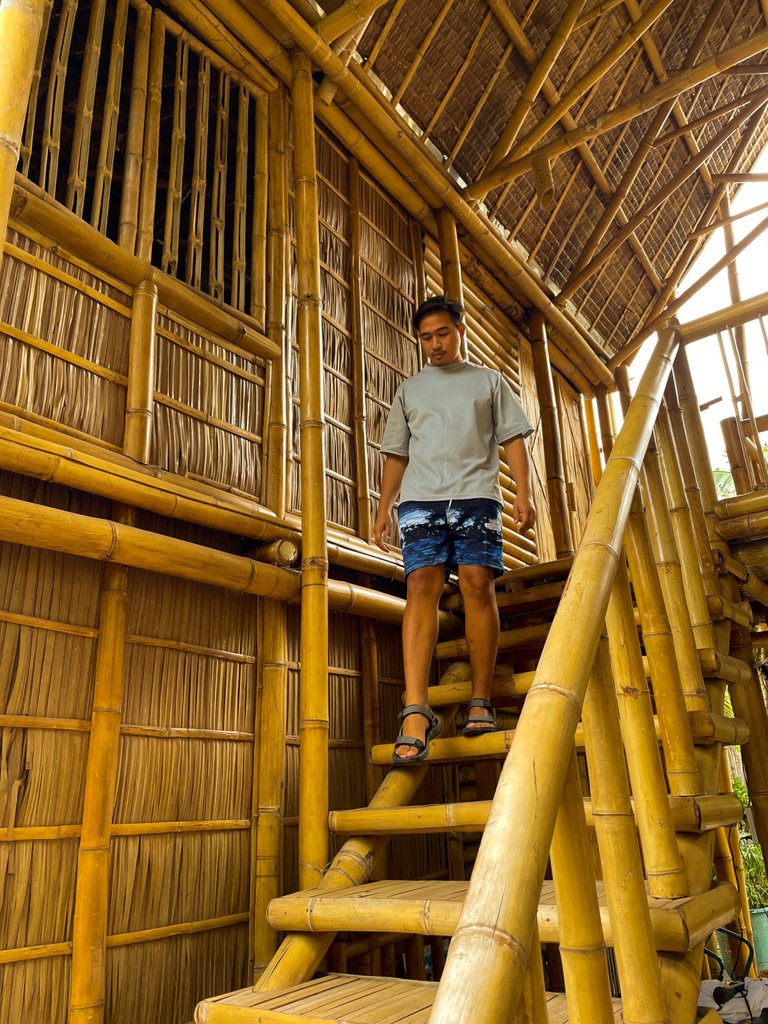 When we arrived in Negros, before we checked in ourselves to the hostel that we booked, it took a while for us to arrive because we visited several spots first. The first hostel we stayed at was Mango Tree Bamboo Hostel. While I was living in Negros in early 2021, this hostel was still under construction. I have met one of the owners who happens to practice yoga in Anahaw as well.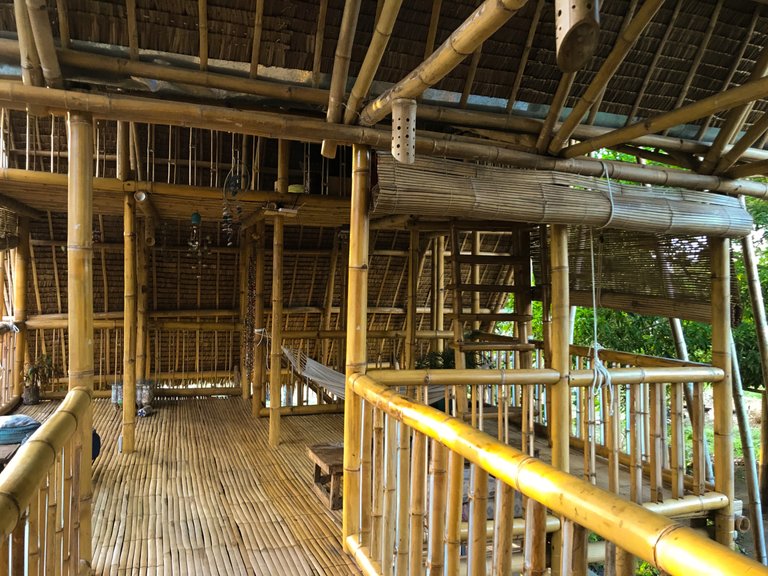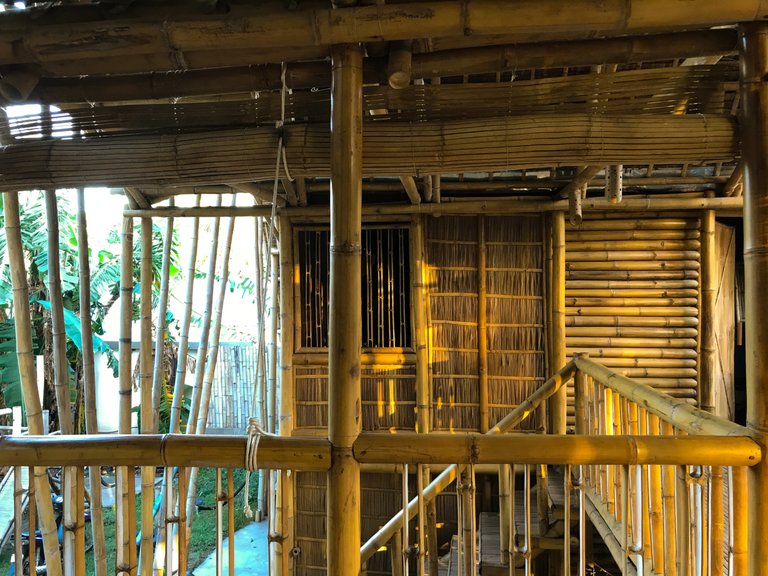 Majority of the material used in building this hostel is bamboo and other sustainable materials..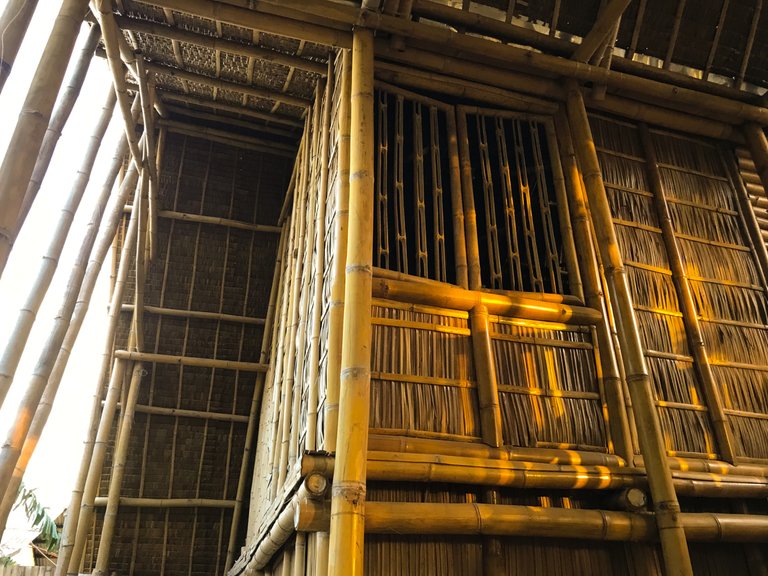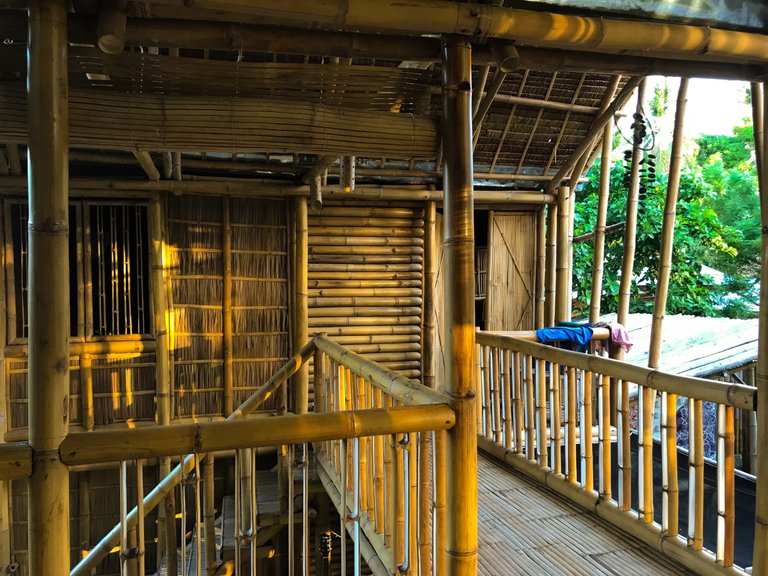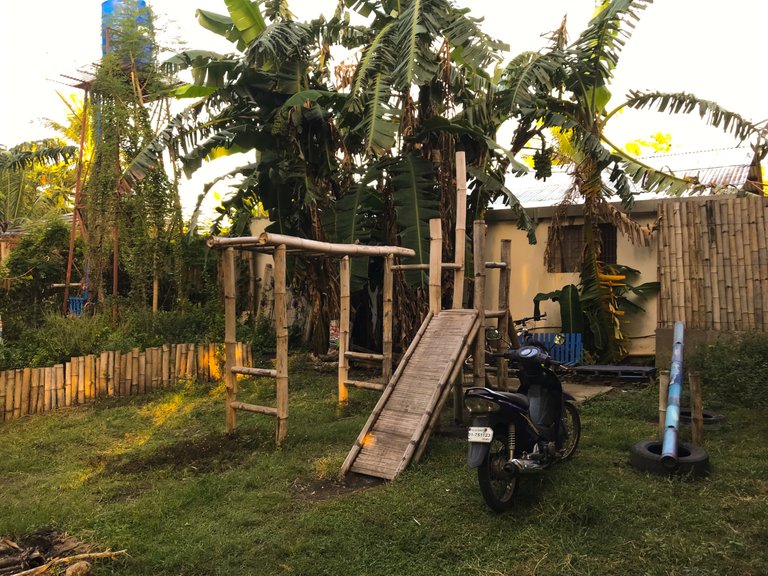 They also built this native playground for kids and kids at heart. They sometimes do some activities that involves art and music.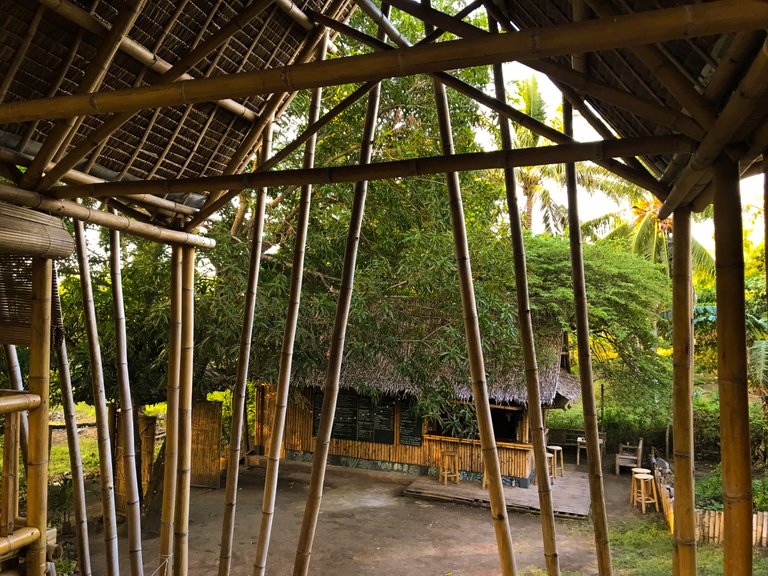 When we decided to go to Negros, I messaged her personally and booked their Barkada Room for me and my friends. The room was spacious and very cheap. It was 250 per person and the room was good for 6 to 8 but we were only 5. When we arrived, we were definitely amazed by the structure of the hostel. Everything was made of bamboo and other eco-friendly materials. Our room was spacious though it wasn't that secured.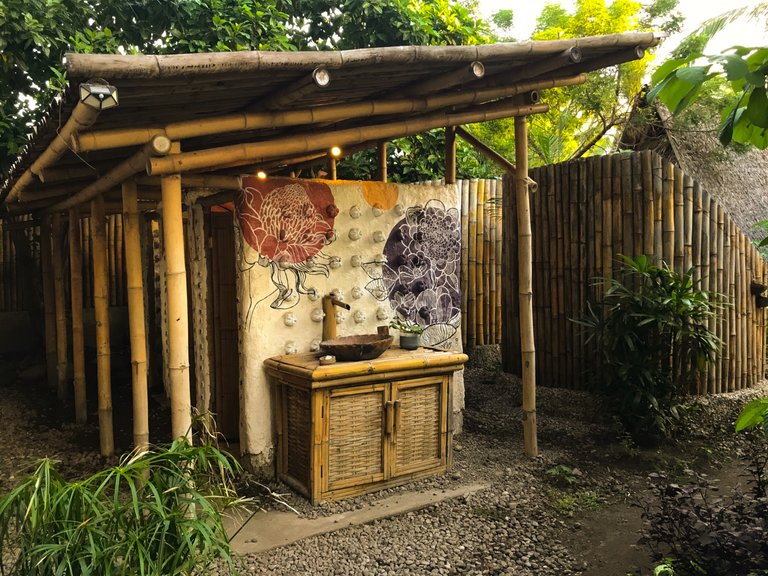 If you look closely the faucet in their restroom area is made of wood and the sink is made of clay..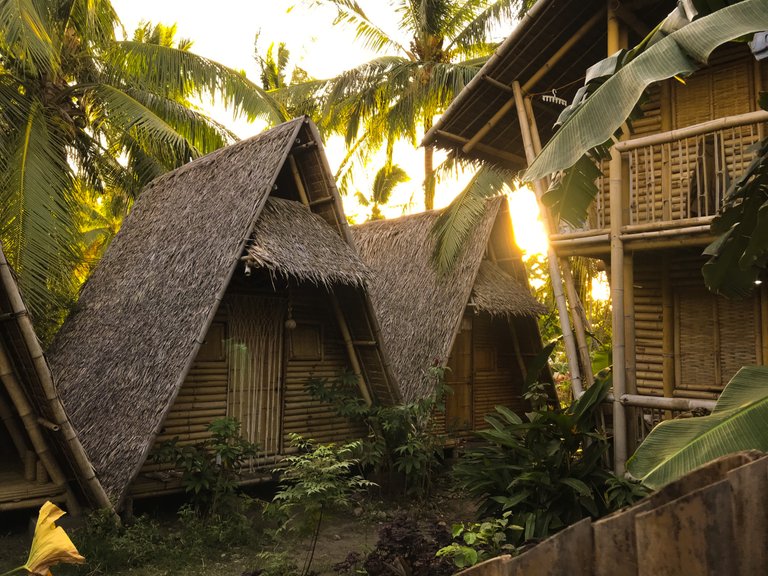 They also offer huts for solo or couple travellers..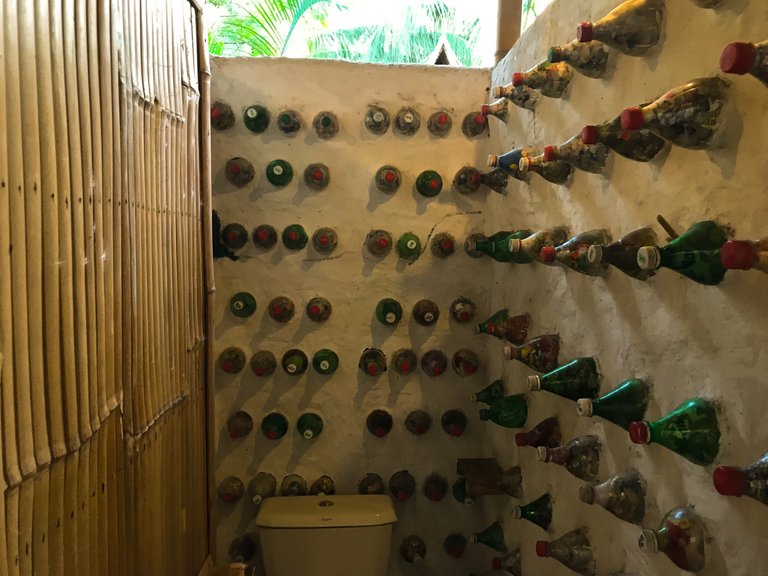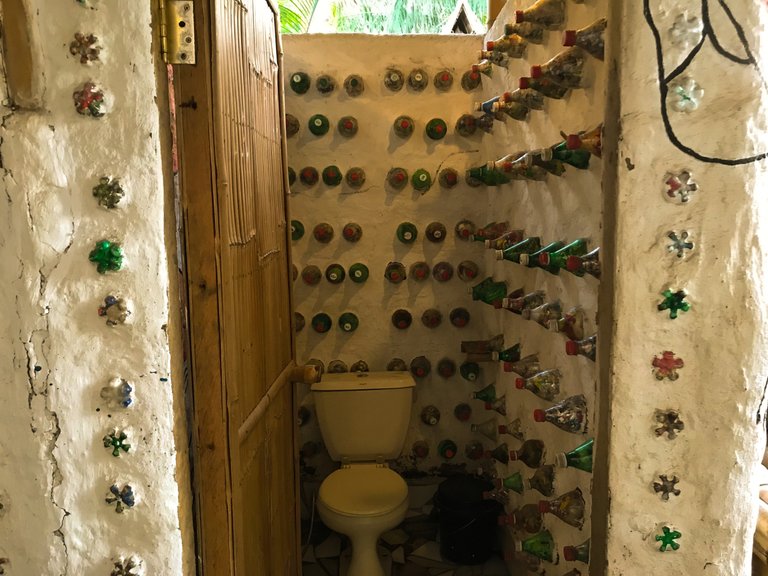 The toilet walls are built using eco-bricks.
On our first night, we had dinner there with some of my friends who were in Negros at that time. Yup, the hostel also has a restaurant that caters to vegan and non-vegan food which was so ideal for me. Aside from that, I loved the fact that the hostel is very sustainable and environmentally friendly. It was built by a community and it was made for the community.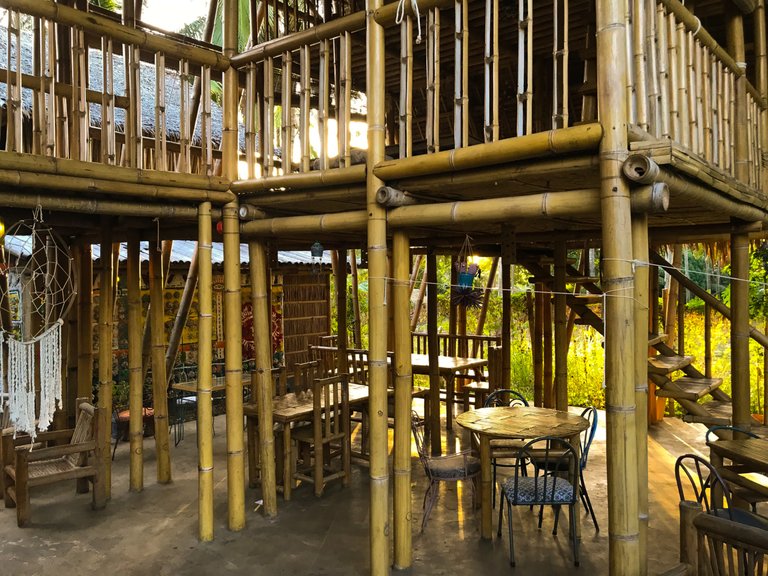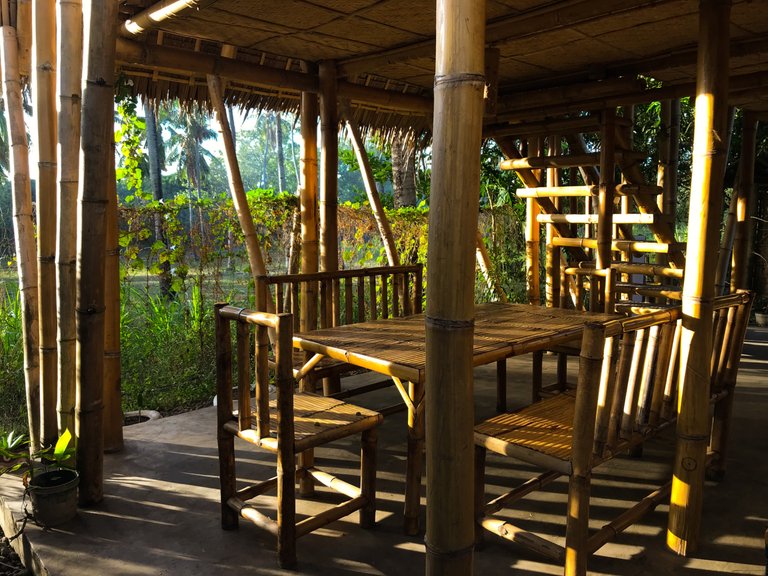 This is the dining area.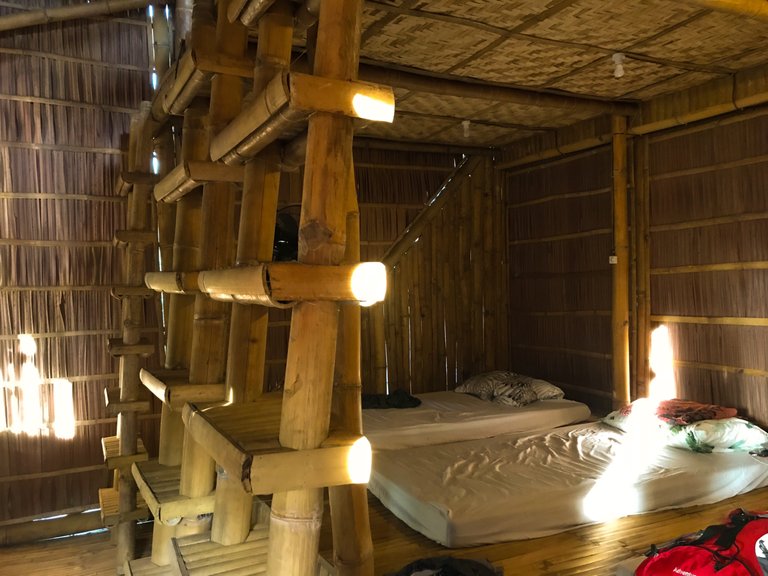 Our bedroom. I wasn't able to get a wider angle because our stuff was all over the place. ahhahaha.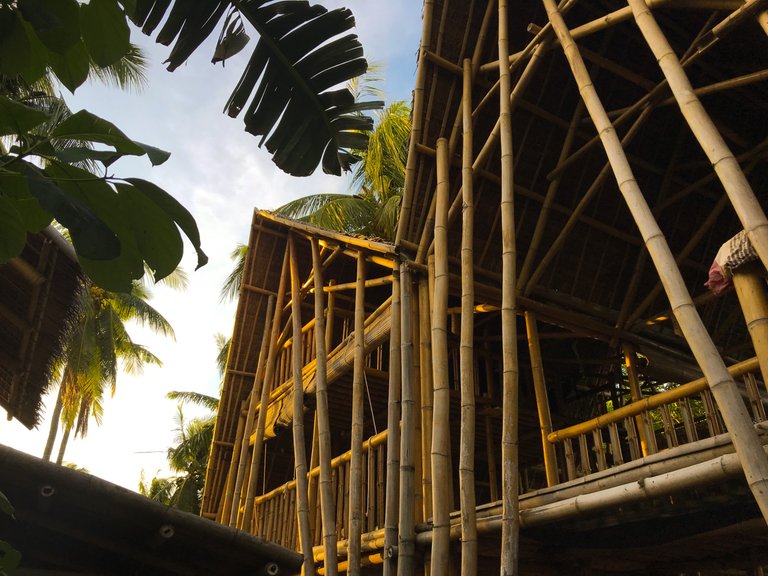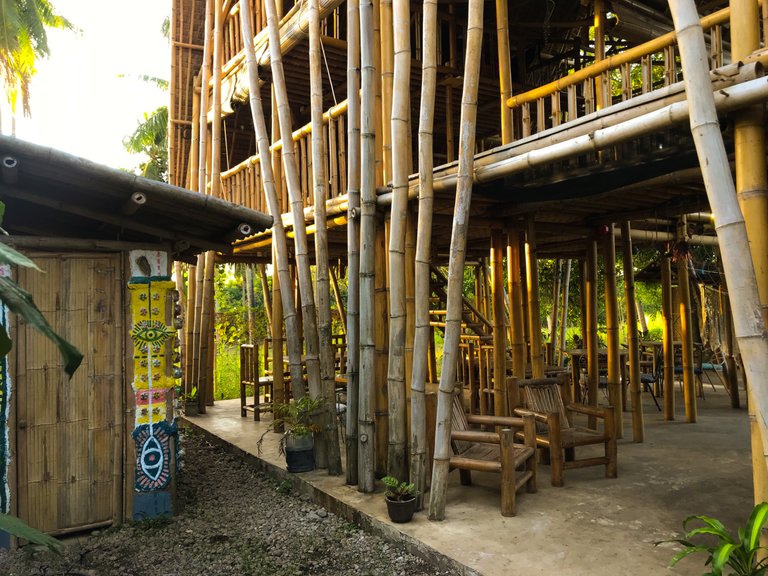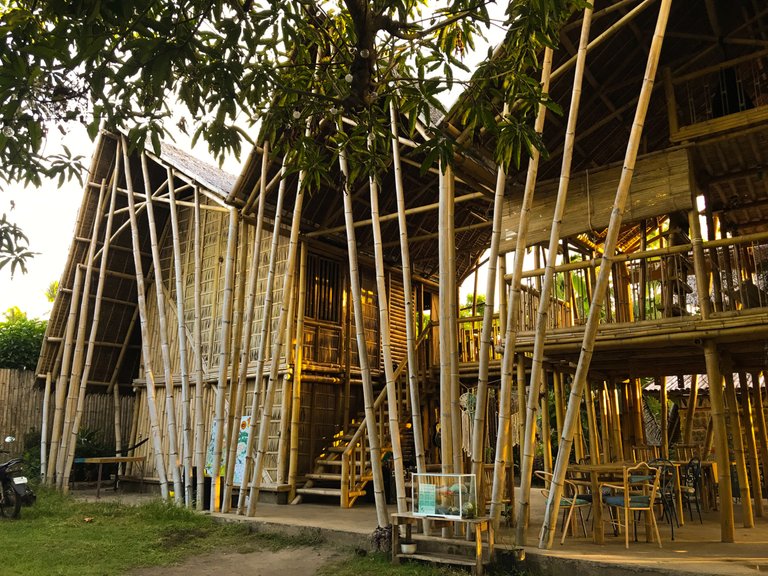 Here are some sustainable, recycled and eco-friendly artworks diplayed all over the hotel.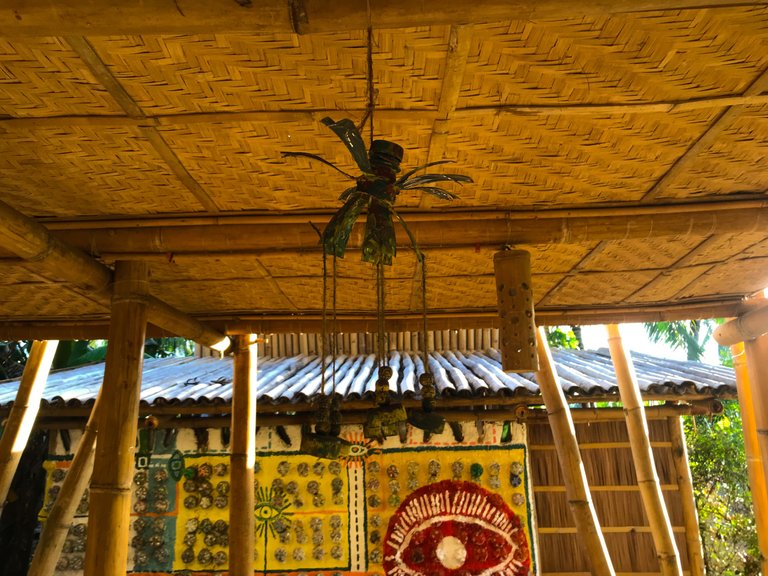 This wind chimes made from plastic bottle and indigenous materials.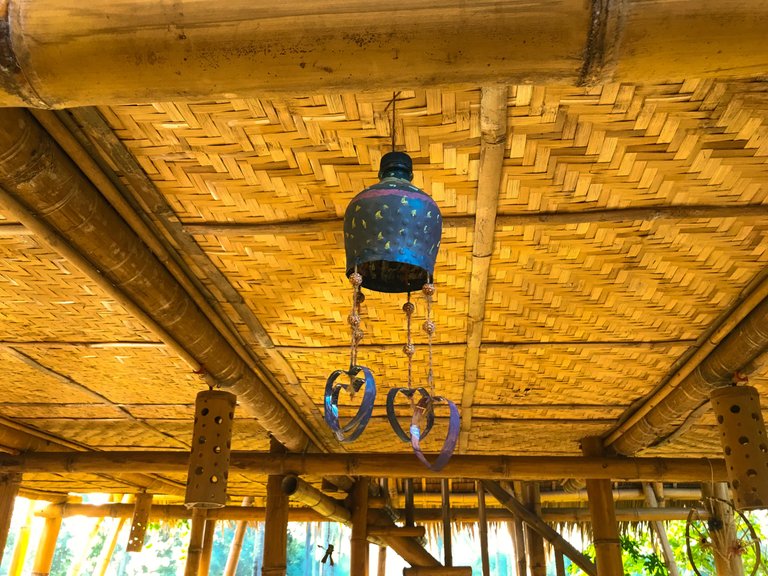 This is also a wind chime with a different design also made from plastic bottle.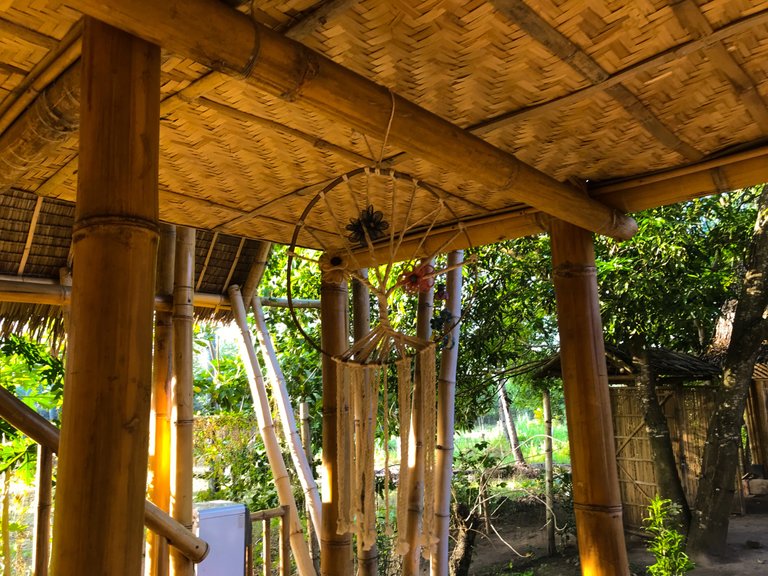 This sort of a dream catcher.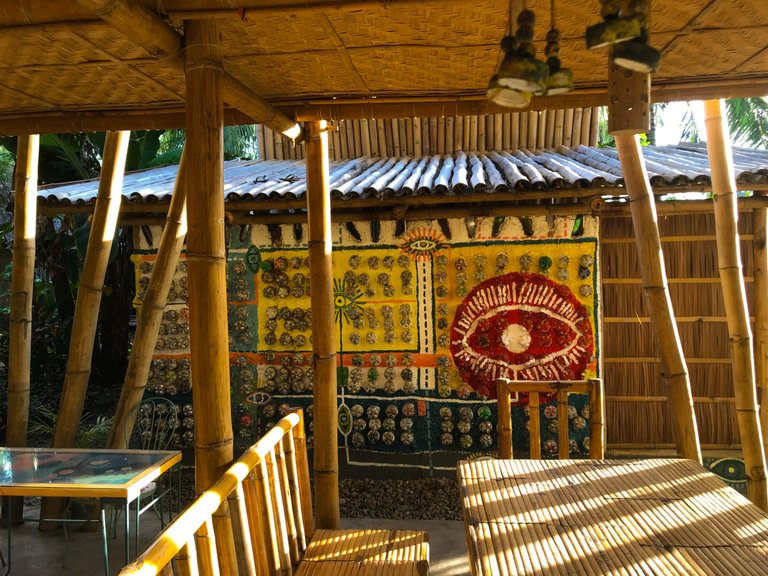 This wall is made of eco blocks which is basically plastic bottles filled with shredded plastic packs.
Here's a close look. They also put a mural to make it more artsy.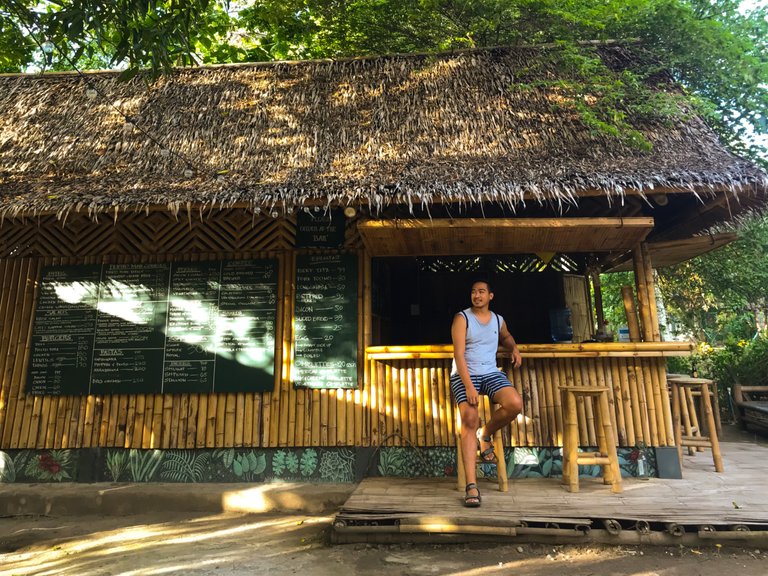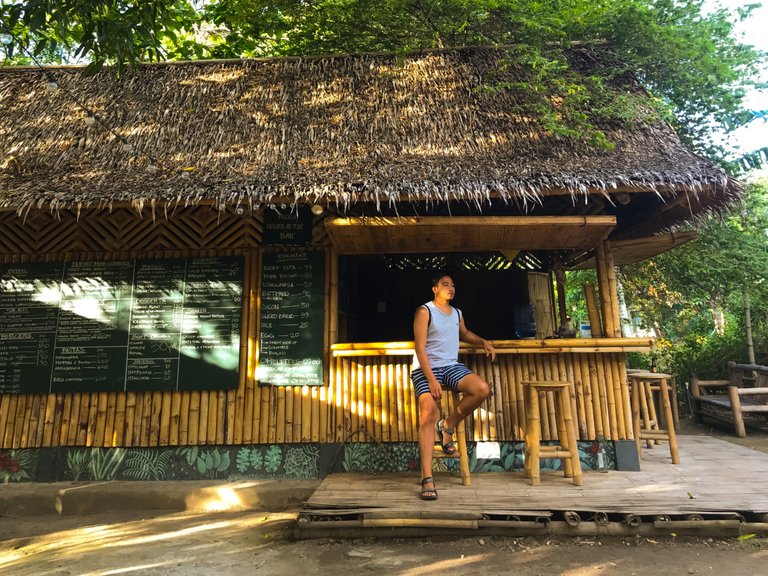 This is their bar and kitchen area They serve food for breakfast upon request but they are usually open for dinner.
Their outdoor bathrooms are made of bamboo and it doesn't have a door which was kind of odd. So, if you are the kind of person who has security issues, this place might not be for you.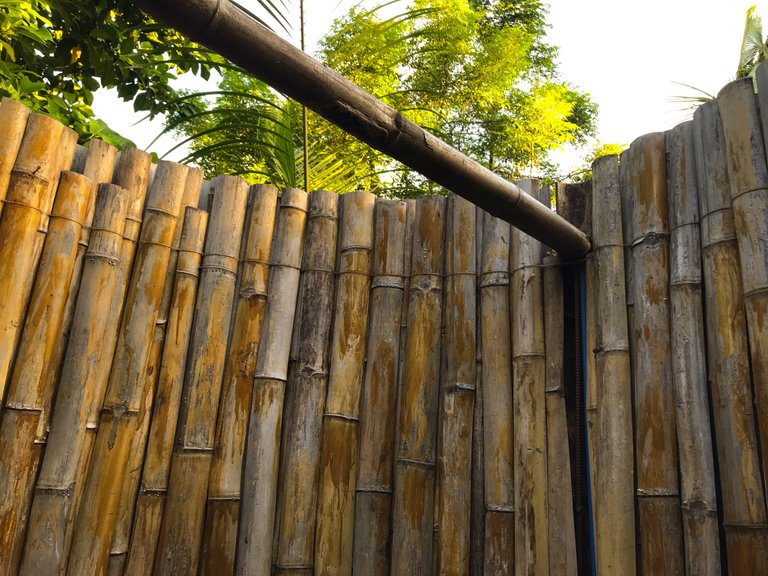 I wasn't able to take a photo of the outside of the bathroom but this will be your view if you look up. Also water will come out from that bamboo pipe, Yup, that's the shower!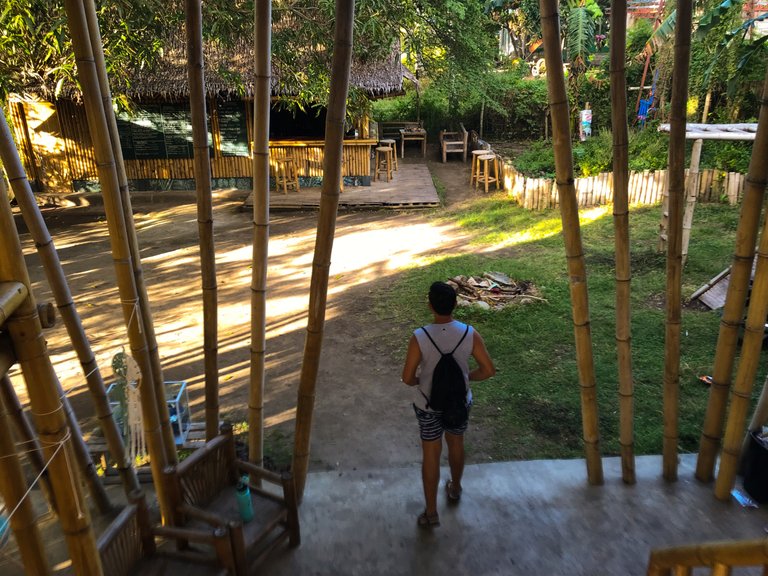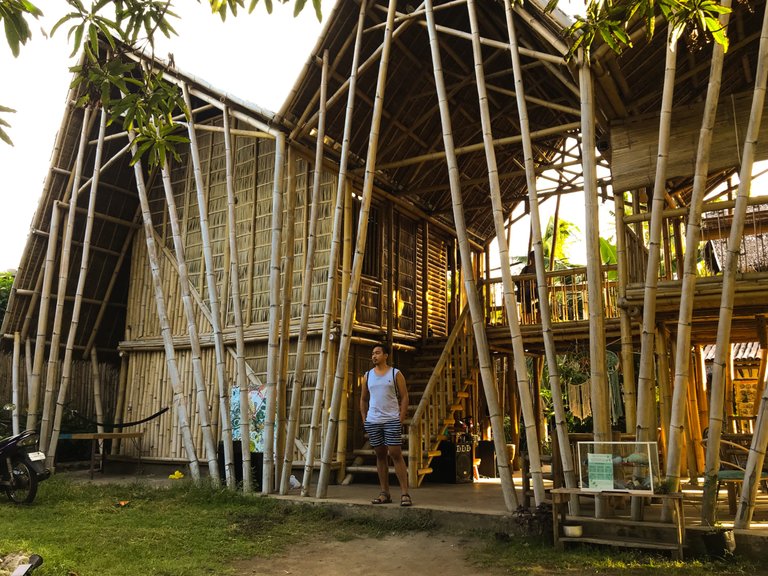 The hostel is located almost going out of Dauin and it's quite far from Dumaguete so it is ideal to have a car or motorcycle if you plan to visit. For more information and bookings you can check their
website
or you can message them in their
Facebook
account.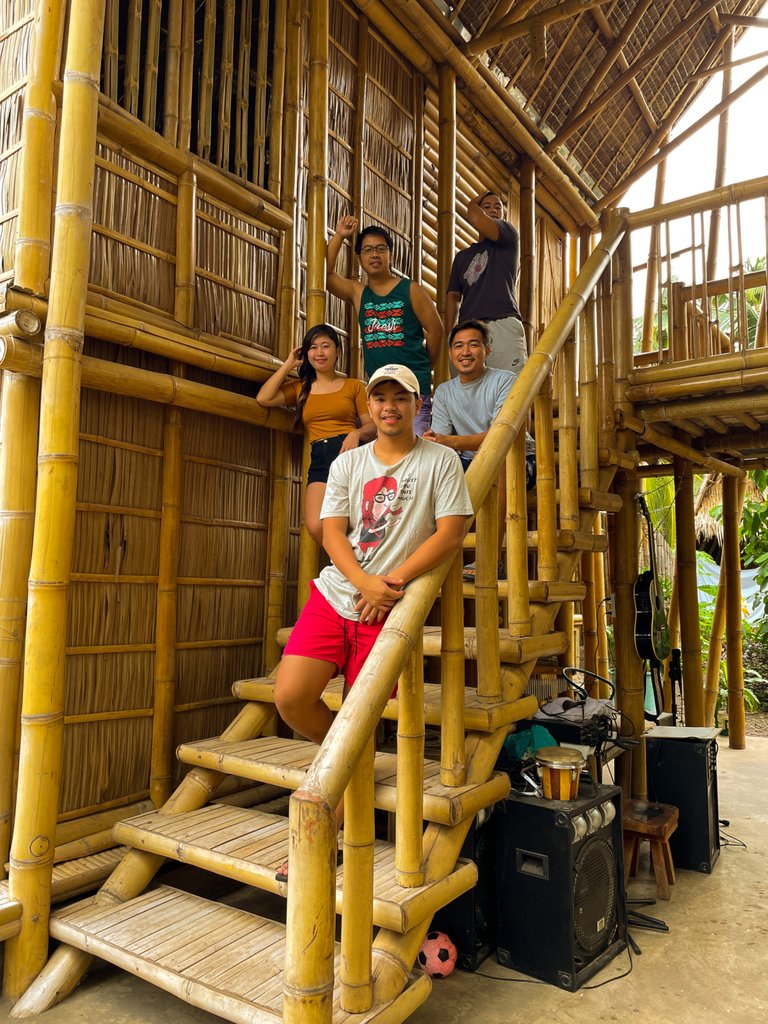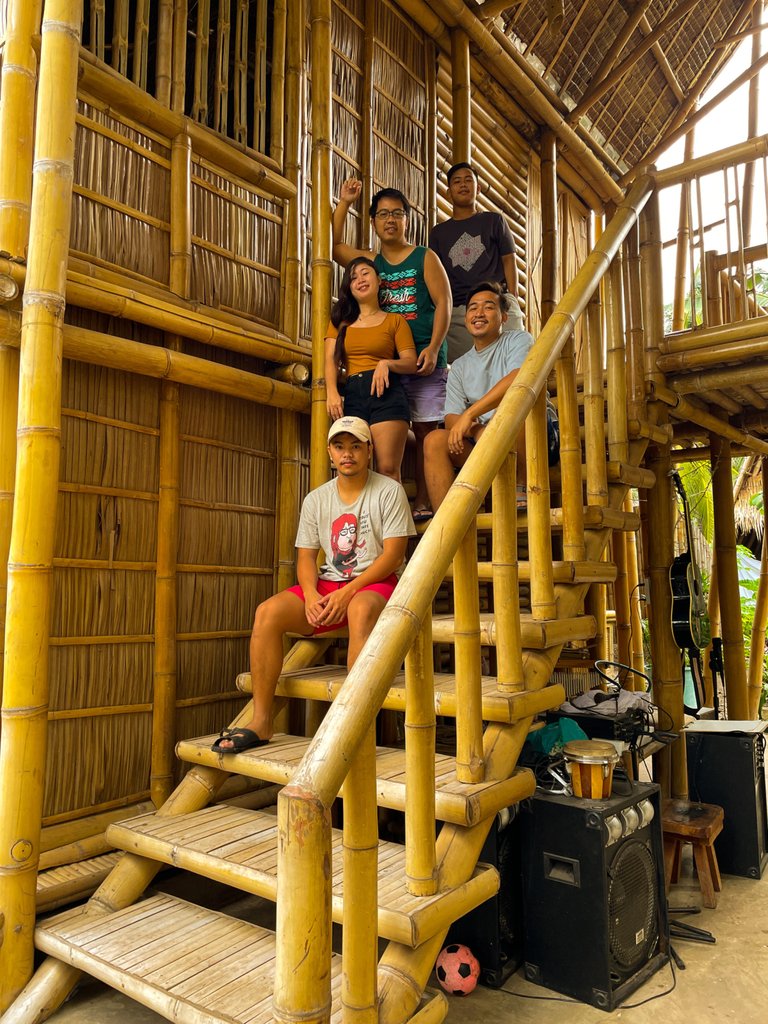 @tanawabai, @unclebkaal, Jen, Dave and me!.
---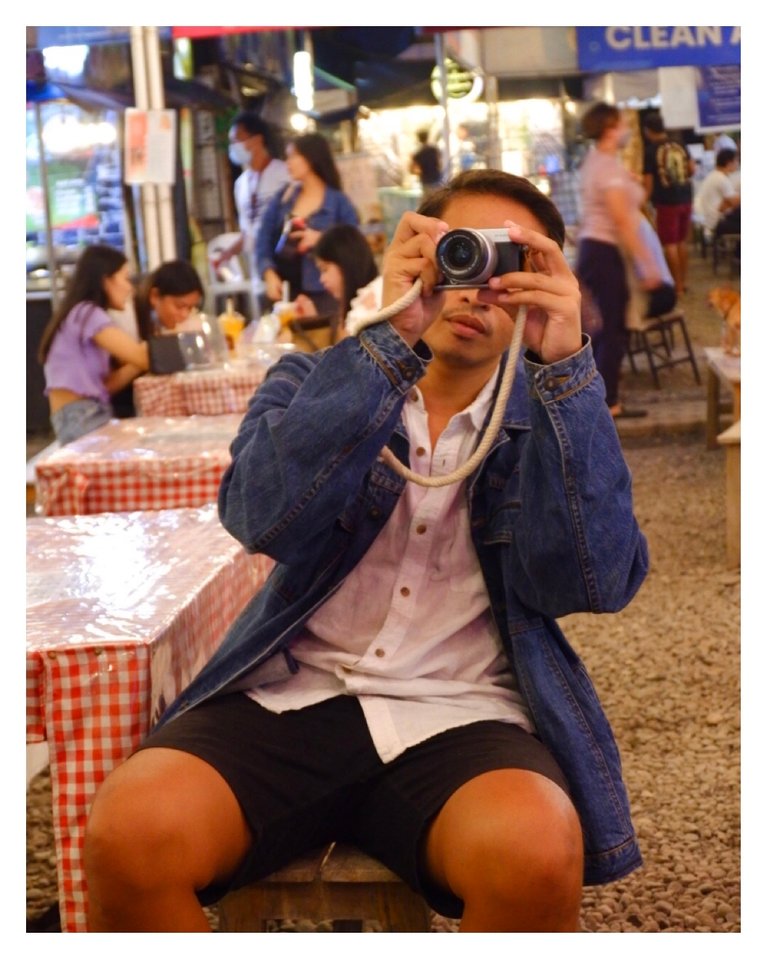 Asa Si Klause blogs about his travels, vegan lifestyle, yoga practice, his fur babies and anything that gives joy to him.
If you love to see more of his content, hit that Follow button, and you might find new places, make more recipes, and practice yoga with him. For blog collaborations or inquiries, feel free to contact him on his social media channels or email him at talabanklause@gmail.com

INSTAGRAM | TWITTER | FACEBOOK