We've been trying to reduce plastic over the past few years and buy as many things as possible from a little shop providing loose items. Obviously, they don't have a lot of stuff, so I'll look around for alternatives elsewhere as well.
The shop is not in our town, but when we run out of supplies, we normally make it day out, meal included..
So, on Saturday we took our bikes on the train to Hitchin...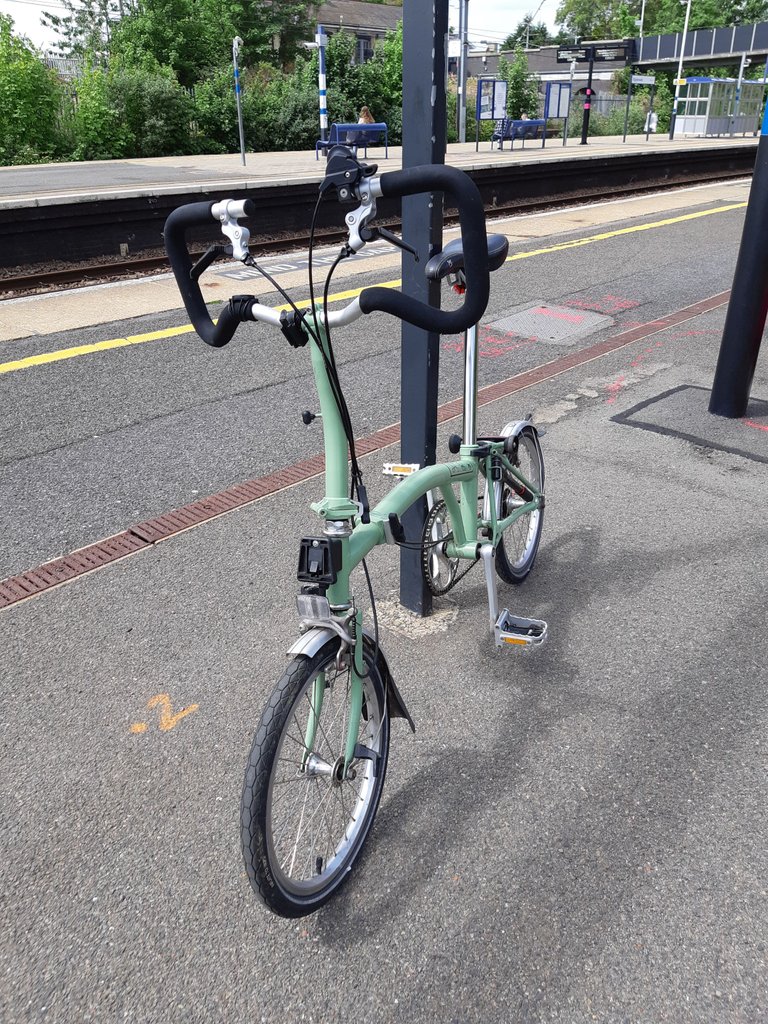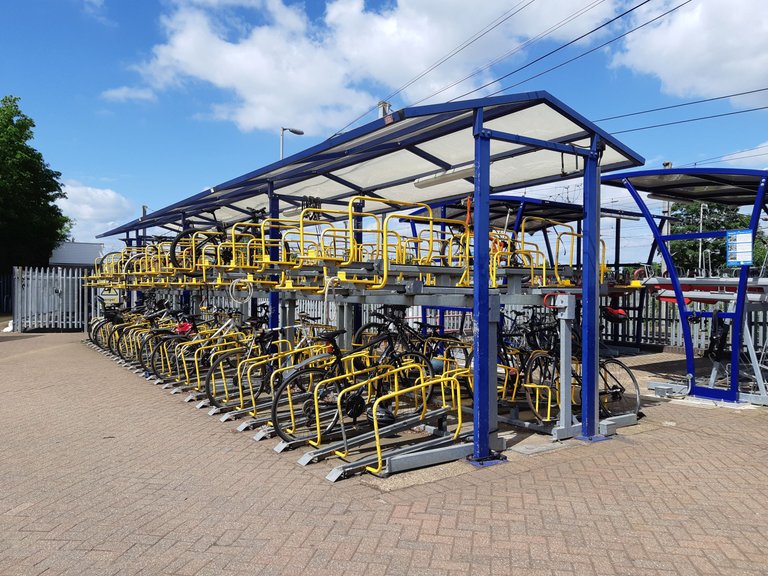 ... and cycled from the station directly to Letchworth. The two towns are quite close to each other, but linked by a rather long and steady climb. I remember swearing before 😄, but it's actually not too bad if the weather is nice, so this time I was happy.. Lucky we go up empty anyway..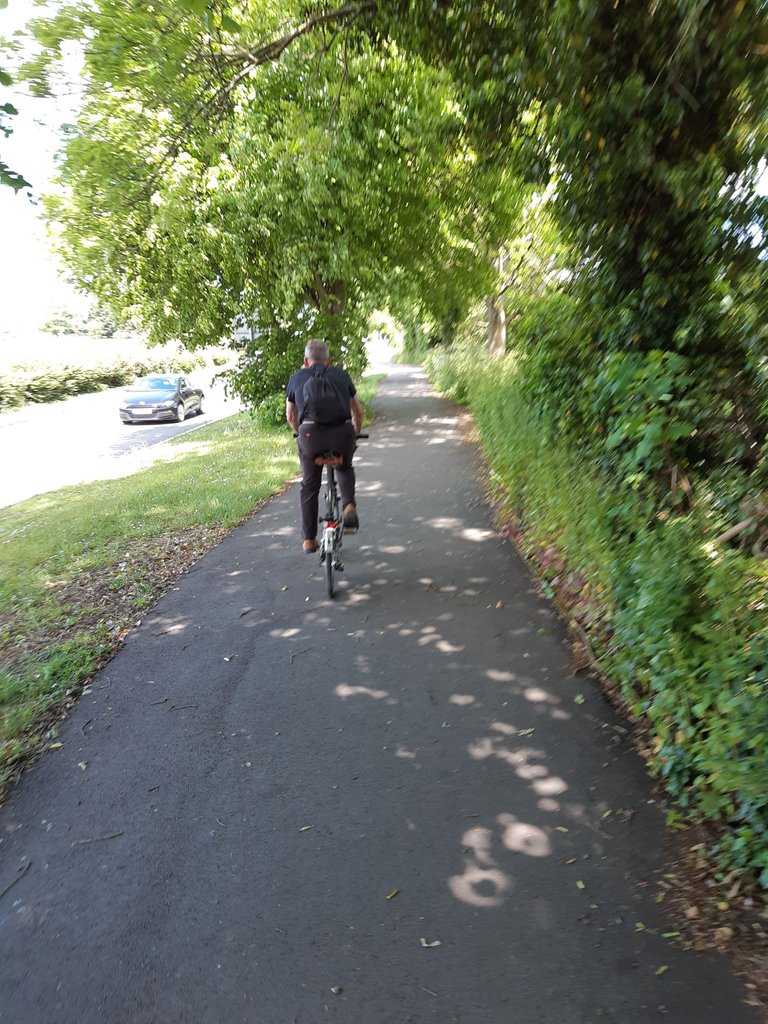 The Broadway .. Grand!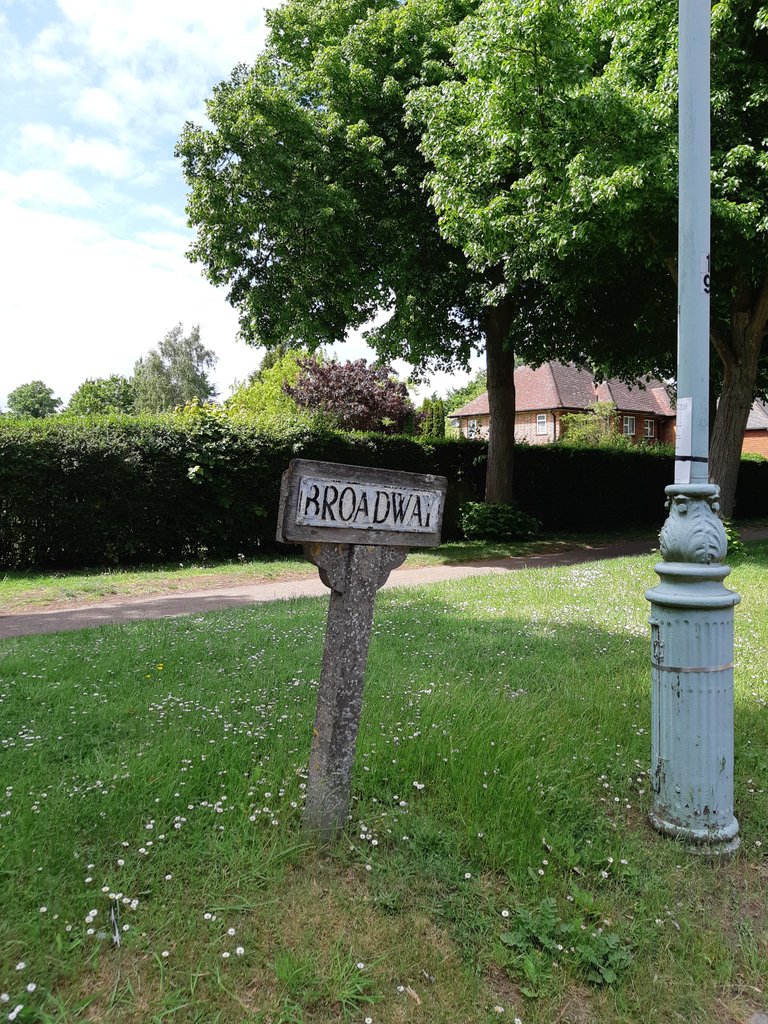 ... leading to a fountain.. oops, who's that?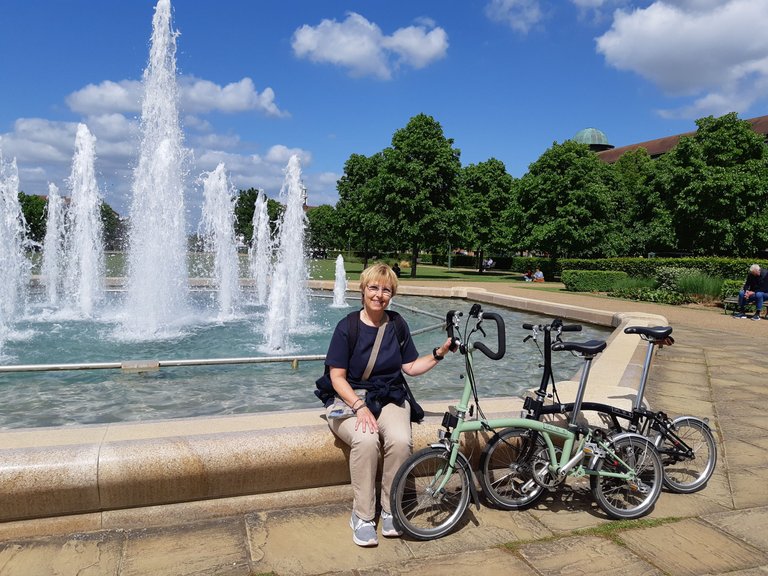 ..and Letchworth Town Hall.. with a clock half an hour early... weekend friendly for the council staff..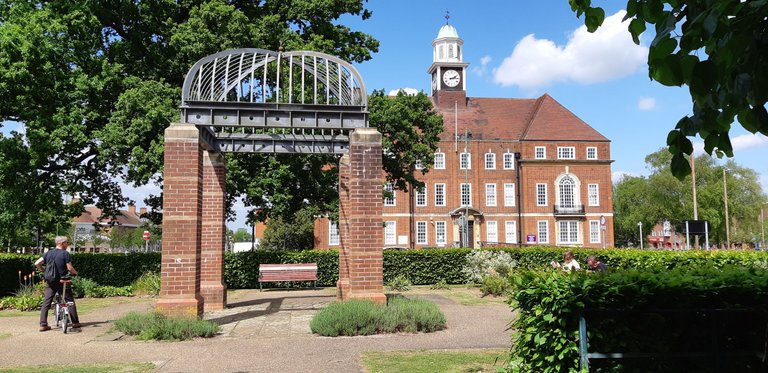 Some of the shopping area with some busking going on there on the right...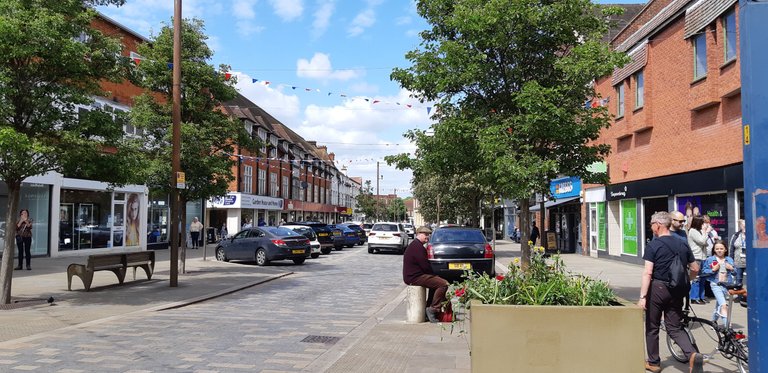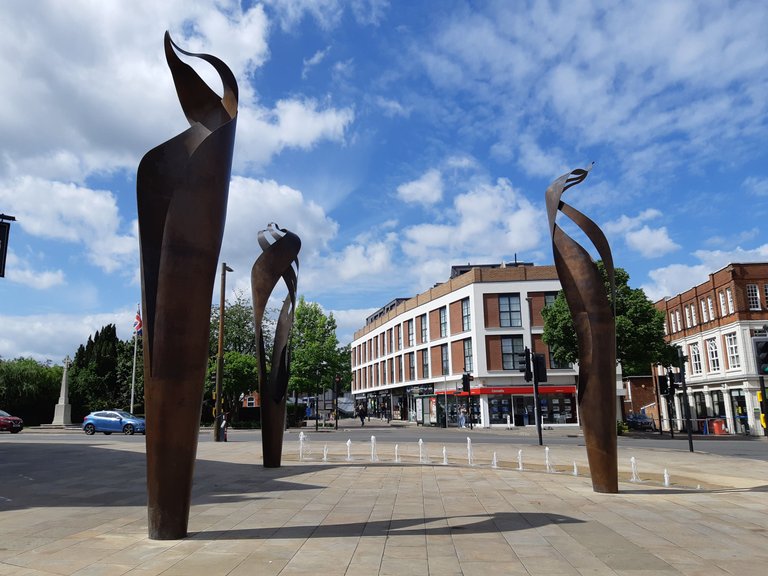 I love those white grills (balustrade?) on the building in the background, in fact I love anything like that. My great grandfather was a blacksmith and made that sort of thing.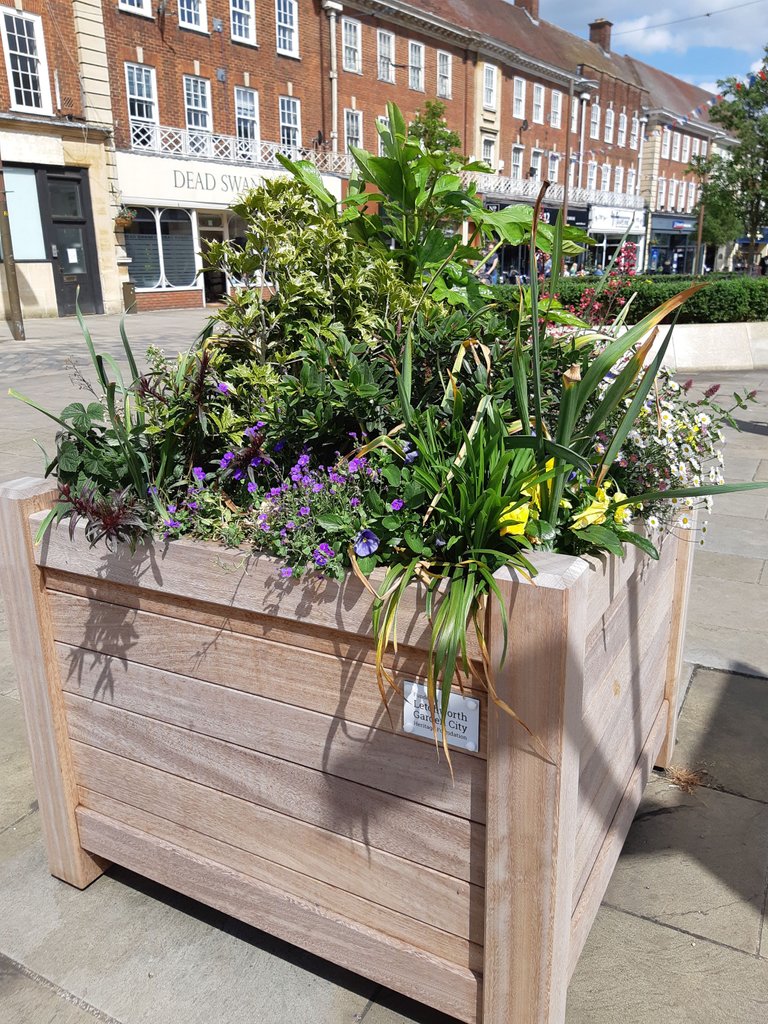 There are a lot of these corner facades, which I always love to look at!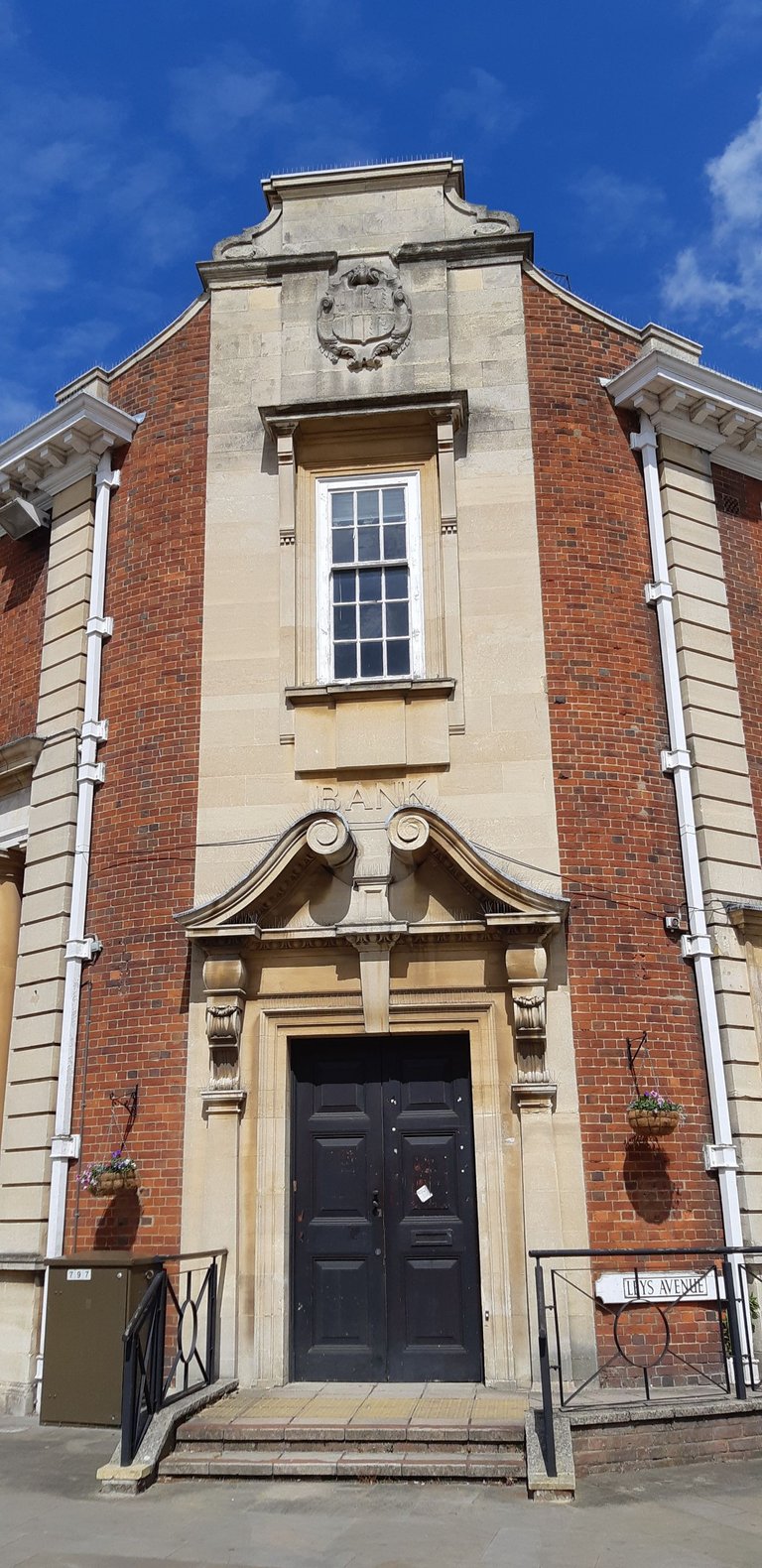 And this is in the Arcade with our destination there on the right.
The blue, red and white bunting decoration is in preparation of the Queen's Jubilee the weekend after next. Most towns have been getting ready for it.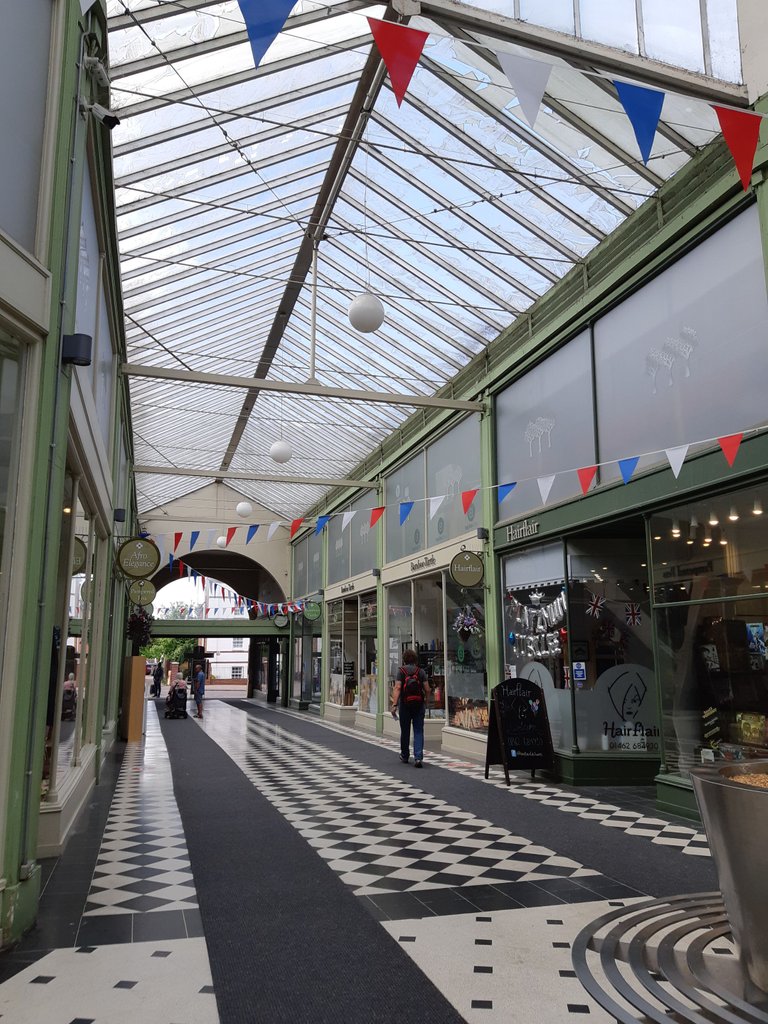 Just a glimpse inside the shop.

And straight back with a heavy rucksack stopping at our favourite store, David's Bookshop. Sorry, forgot to take a proper picture, but you can see bit there on the left with a second hand book table in the front. It's a must stop for us every time as they sell records and CDs as well as all sorts of books..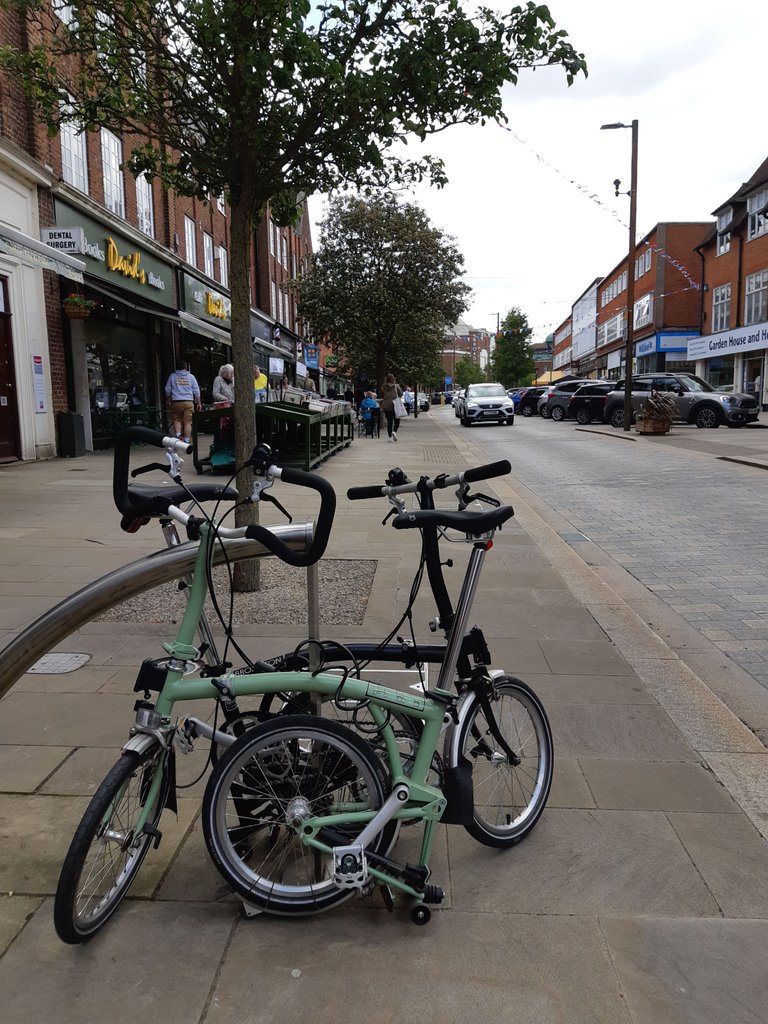 ... oh, and a small selection of musical goodies too! :)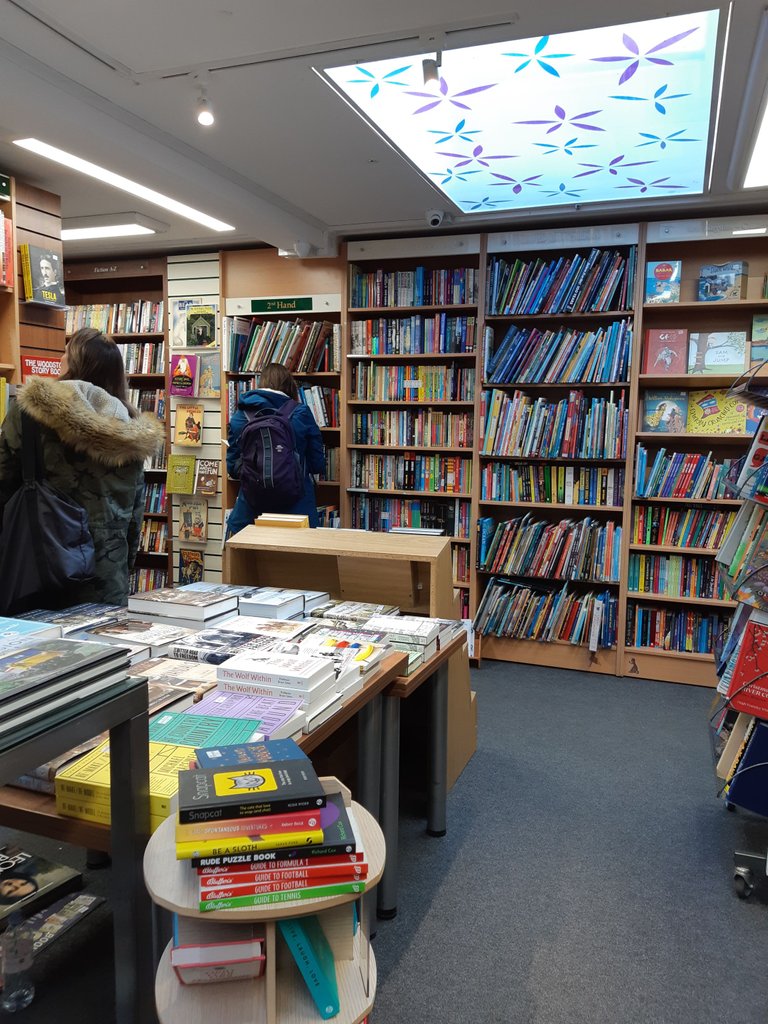 Next stop: The Broadway Cinema! An Art-Deco cinema from 1936. Such wonderful building!
Unfortunately weren't we tempted by the films offered.. Maybe next time..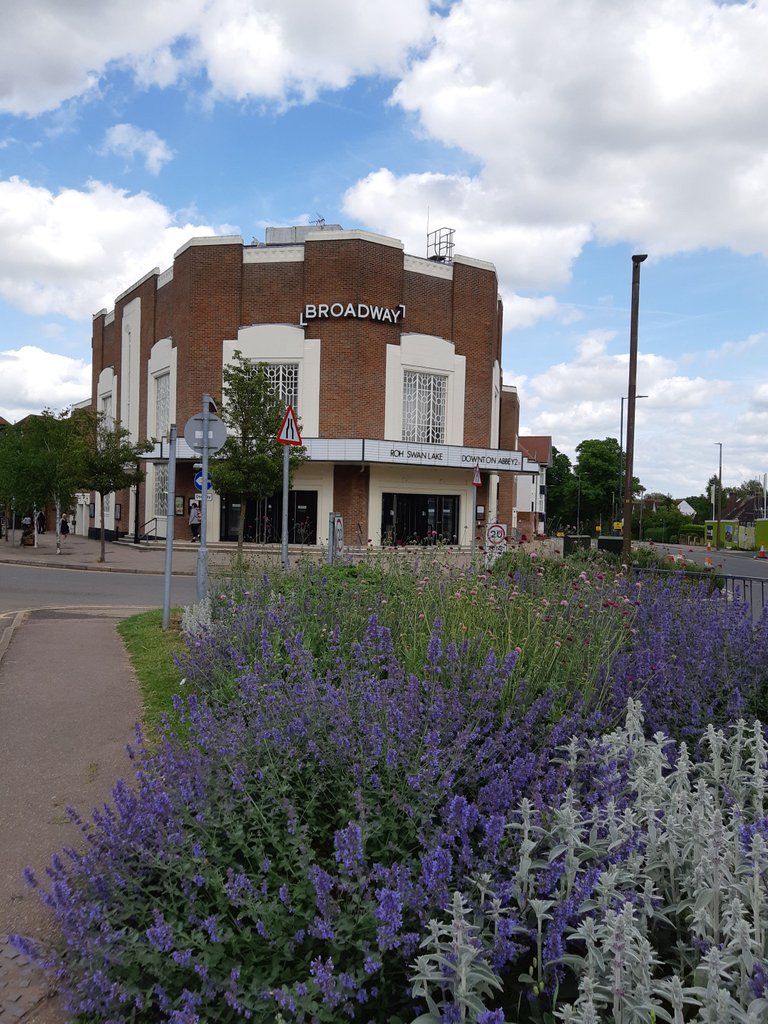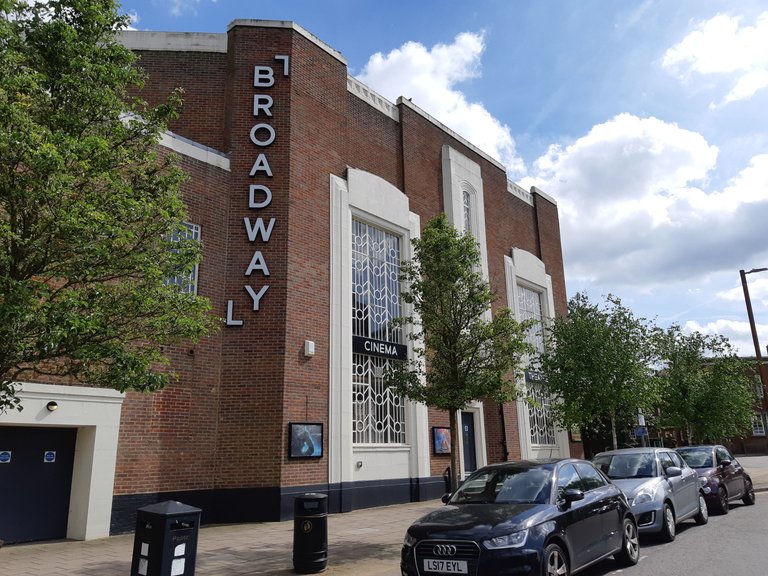 Our paradise is coming up next, promising us a nice break.. The PUB! Yay!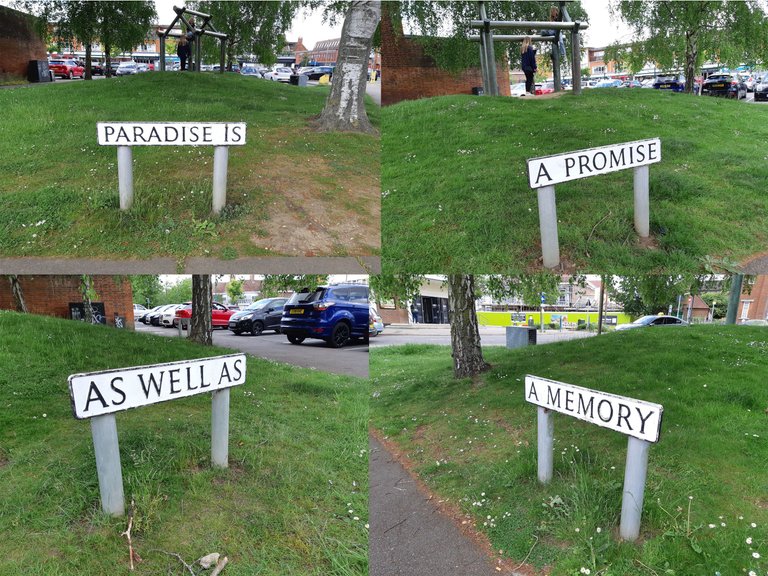 Our bags drag us down the hill before we get there.. ha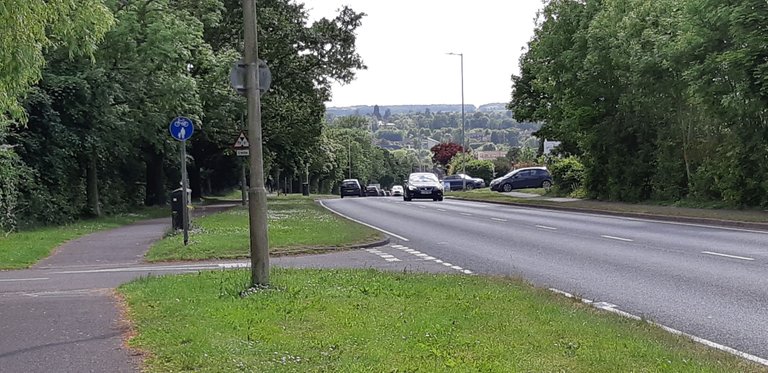 The Millstream; just tying up the bikes now.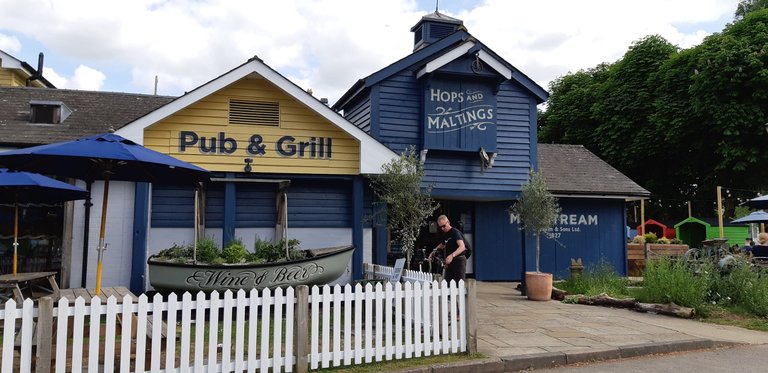 And enjoy!