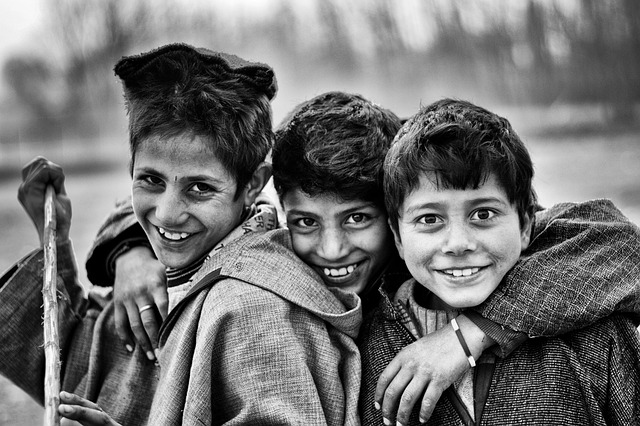 Pixabay
Mis hermanos: mis amigos| My brothers: my friends

La sangre de mis hermanos no corre por mis venas
pero su risa es mía y su llanto es mío.
No duermen bajo mi techo,
pero hay un cielo azul que nos da cobijo.
Son ellos mi escudo y mi espada,
me cubren la frente,
me protegen la espalda.
Comparten la victoria y la derrota,
los secretos diarios,
el llanto inesperado,
la risa tonta.
Nunca bebieron del pecho de mi madre,
pero para ella son sus hijos,
porque aunque mis hermanos no sean mis hermanos,
para mí, siempre serán mis hermanos, mis amigos.

The blood of my brothers does not run through my veins
but their laughter is mine and their cry is mine.
They do not sleep under my roof,
but there is a blue sky that shelters us.
They are my shield and my sword,
they cover my forehead,
they protect my back.
They share victory and defeat,
the daily secrets,
the unexpected cry,
the silly laughter.
They never drank from my mother's breast,
but for her they are her children,
because even if my brothers are not my brothers,
for me, they will always be my brothers, my friends.

HASTA UNA PRÓXIMA HISTORIA, AMIGOS