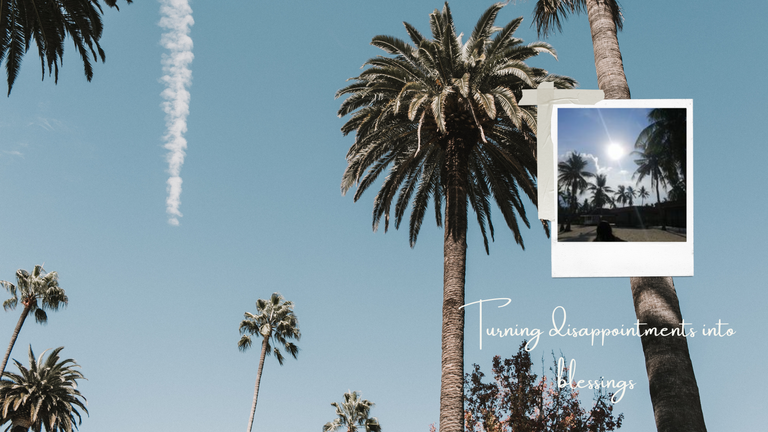 Do you ever expect something from someone, yourself, or something else, and when it actually happens it's not what you expected it to be? Well, this message is for you.
A wise man once said, "Disappointment is good for the soul" disappointment is inevitable; sooner or later in life, you'll be disappointed. Why is that? We all have expectations of something or someone. But, the reality is, your expectations may not match the fact, which will lead to disappointment.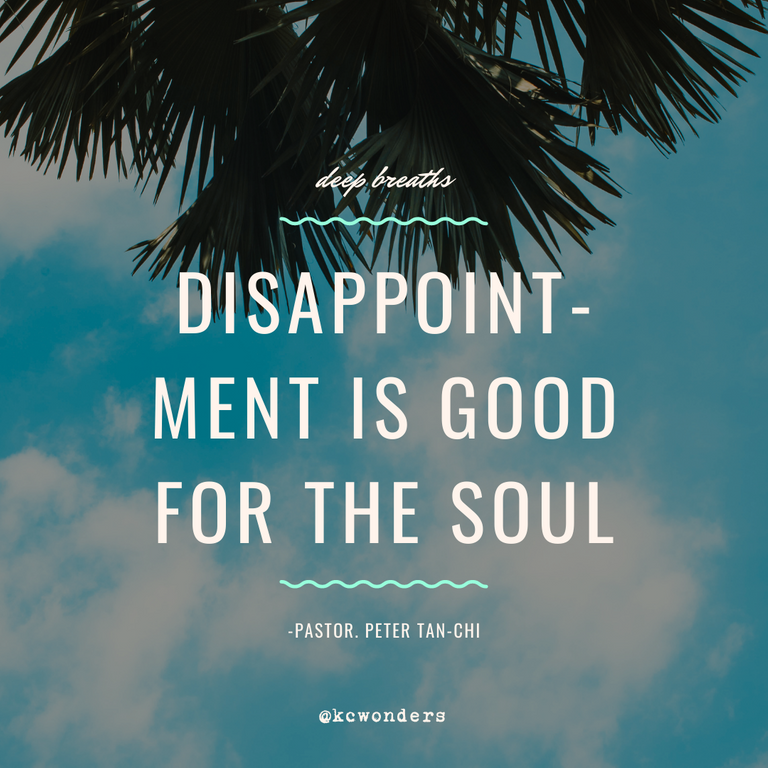 We expect so much from other people and ourselves that when reality struck us, we get so disappointed and act as if we can't do anything. What do we have to do to turn disappointment into something positive? Trust God.
You see, God uses people, circumstances, and problems. God will use all kinds of things to reach out to us. To talk to us, but the problem is, are we listening? We don't go blaming ourselves or other people when we don't get what we want. Our problems could be a way of God trying to talk to us; it isn't a punishment that He is giving; they are wake-up calls from Him. He will do whatever it takes to bring us back to Him. It boils down to the question of our heart hearing Him. Hebrews 3:15 As has just been said: "Today, if you hear his voice, do not harden your hearts as you did in the rebellion." How's your heart hearing the Lord today?
We get so busy with our own lives that we forget what it's all about. We try to do so many things in a life wherein time is minimal. We forget why we're here in the first place.
We go to church every Sunday, and on ordinary days we no longer apply God and His word in our lives. We curse, gossip, and all those kinds of things, thinking that it'll be okay, "it isn't such a big deal." We all can relate to this. God is leading us to a "burning bush".
My friend, God may be speaking to you right now and saying that He loves and cares for you and what you're going through right now is nothing compared to the blessings and the plans that He has for you. (Romans 8:28, Romans 8:18)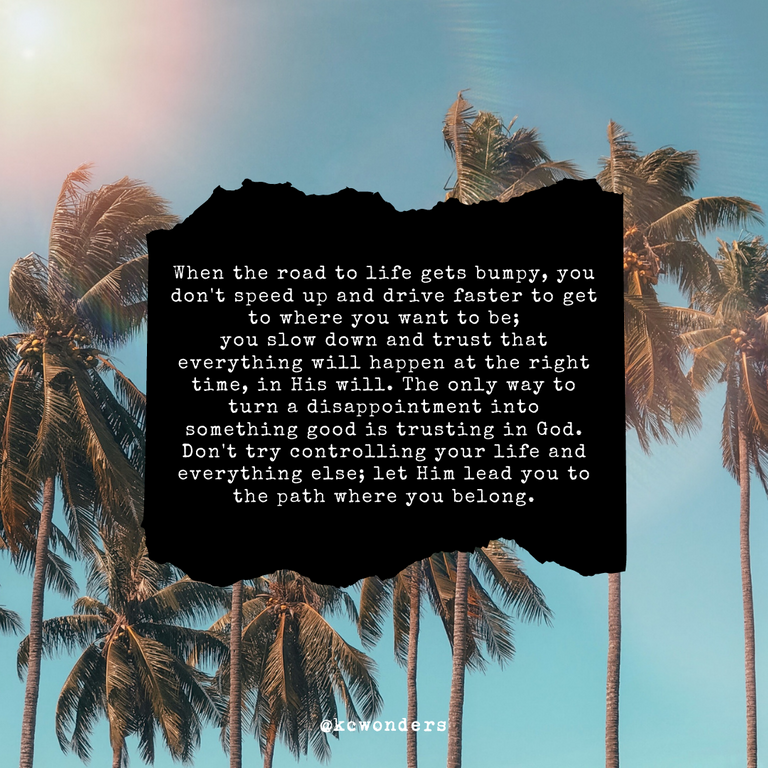 When the road to life gets bumpy, you don't speed up and drive faster to get to where you want to be; you slow down and trust that everything will happen at the right time, in His will. That's all you have to do. The only way to turn a disappointment into something good is trusting in God. Don't try controlling your life and everything else; let Him lead you to the path where you belong. It's not yet too late to start, hear and obey Him again.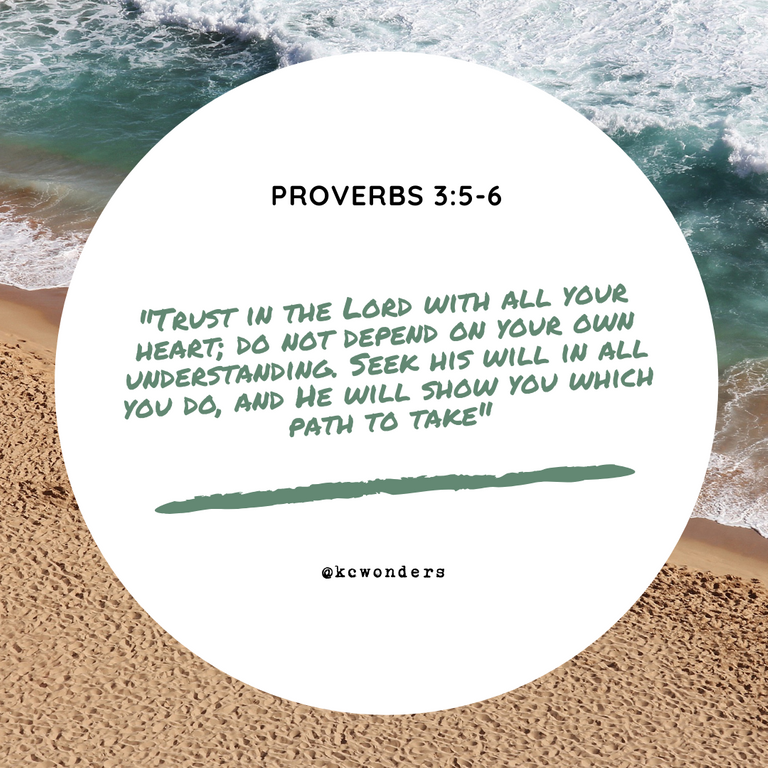 -This was originally posted on my Facebook page @seekgodfirstalwaysph please visit it sometime, you surely won't regret it ;)
---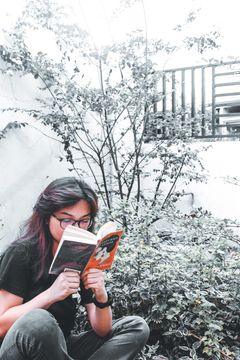 kcwonders
Kcwonders is an easy-going teenager who loves to write about the things she wonders about. In her blog, she shares her life experiences, and the lessons she learned along the way. Her goal is to spread positivity, motivation and hopefully inspire you guys on this platform. Reading and writing is something she loves to do on a daily just next to annoying her little sister.
If you love what she writes, it will mean much to her if you leave some love and upvote and leave a comment. She loves to read your feedback's on her posts. You surely won't regret reading her content <3