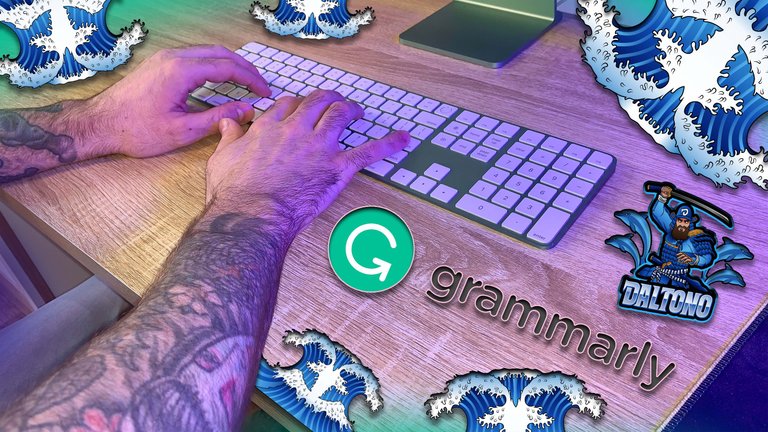 My fingers are on fire 🔥⌨️🔥
I am dead serious when I say that I love talking numbers. There are very few things that make me happier than seeing myself break my own high scores. Writing is another thing that brings me tremendous joy. When I get to combine my love for writing with my obsession with statistics, surely we will have some exciting things to discuss.
Perhaps you saw my post around a month ago discussing my Grammarly stats. If you haven't already checked that out, I highly recommend doing so here. Grammarly will help take your writing from good to great with very little effort. As often as I write, I will never be able to say what I want perfectly. Grammarly helps get me as close to perfection as possible. The last thing I want is to have one of my posts get on Hive's trending page, only to be one of those people who have many glaring grammar issues in their writing. That would be pretty embarrassing and I strive to have my work cleaned up and legible for the masses.
Today we will be taking a look at my weekly writing update from Grammarly for the time period of Jan 02-Jan 09 of 2022. I started this new year off typing more than I have any other month in the past. I broke a few of my own records and have set the bar high for myself for the rest of this year.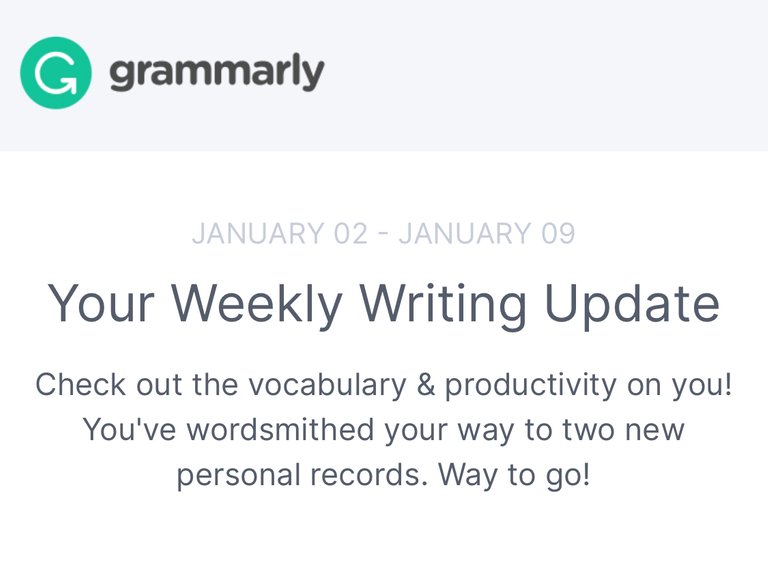 I am currently on quite a streak of writing consecutively. Grammarly has been tracking me for a total of 31 weeks and I have written every single week during that time period. If you check over on http://hivebuzz.me/@daltono, you can find a badge that shows that I have been a weekly author for 209 weeks. That is over 4 years! It is too bad that I didn't discover Grammarly until my third year of writing on Hive.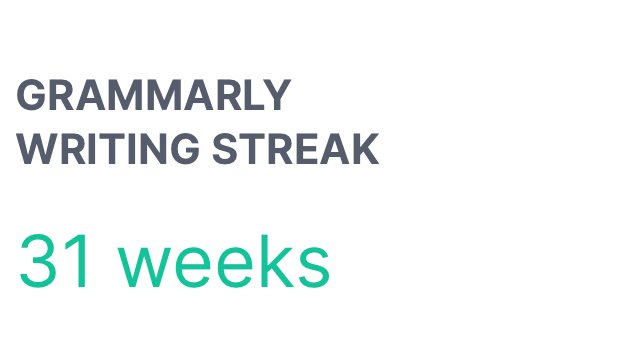 Productivity is the first place that I set a new record for myself. Evidently, I am more productive than 97% of Grammarly users. As the title of this post says, I had nearly 75,000 words checked by Grammarly last week. I thought that my 50,000 words last month was impressive. I just keep going higher and higher on the charts and I am beyond pleased with my progress.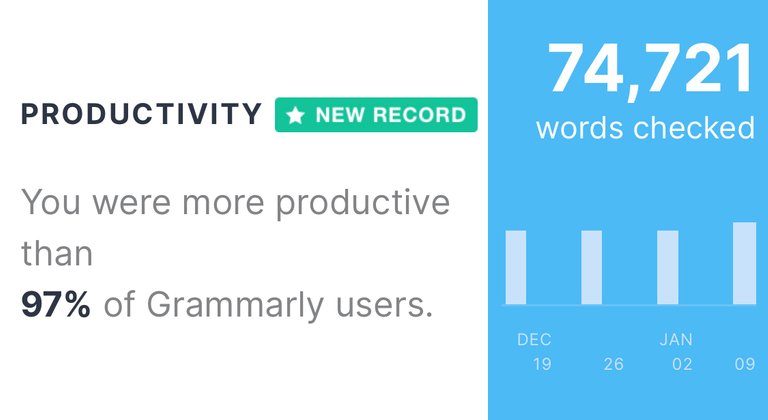 My accuracy is probably my weakest area in regards to my writing/typing skills. I am somewhat of a wreckless speed demon when it comes to typing. This has always been my style of using a keyboard ever since my first typing class in 6th grade. I have a lot of room to improve before I can claim to be a master of accuracy. Luckily Grammarly catches nearly all of my errors and I am able to fix my mistakes before my posts go live for readers around the world.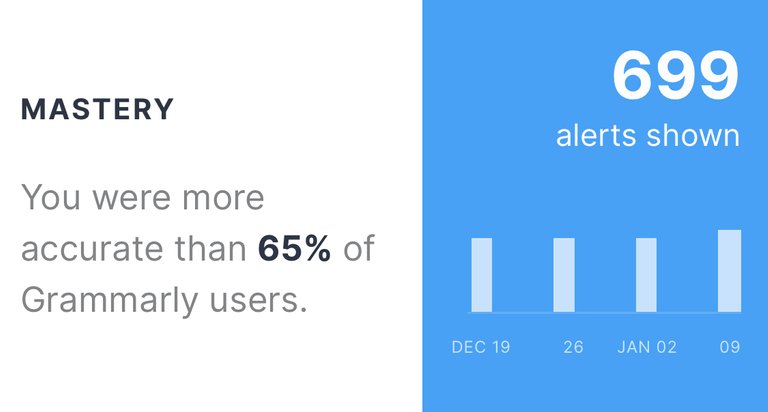 This next category is where I really feel the need to pat myself on the back. My vocabulary continues to expand each and every day. I somehow managed to use over 10,000 unique words last week, which is more than 99% of Grammarly users. My stats here are some of the very best and I am enjoying this imaginary medal that I picture myself wearing for accomplishing this.
I am obsessed with looking up synonyms and finding out definitions of new words. I often find myself digging into the etymology of words for pretty much no reason at all other than my own satisfaction. I may not remember every single thing that I learn on the fly, but a lot of it does end up sticking with me. Keeping things fresh is essential for strong retention rates, at least in my opinion. If I wrote all of my posts with little variation in word usage, I think people would grow bored of what I have to say quickly.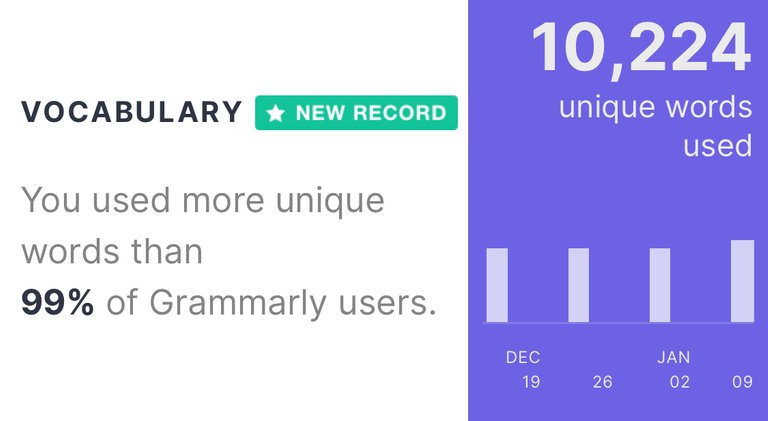 This next number is the biggest one yet. Grammarly has officially checked almost 600,000 total words from my writing since June 06, 2021. I know for a fact that the quality of my work has increased immensely since I began using Grammarly. I wonder if anybody else notices a difference? Just last month I was nearing 400,000 total words. Yes, that means I have racked up about 200,000 words in just a month. These are some pretty insane numbers to see from somebody who has nobody cracking a whip and telling me what to do.
I blame this massive spike in writing on quitting my job and going full-time with Hive at the beginning of last month. I now have more time than ever to pump out content and the stats are showing that I am doing that and then some. I'm happier than ever to be able to share so much and look forward to watching my numbers go up throughout 2022. I'll be sure to update again once I break some more records.
---
---
---

My NFTs: https://inji.com/@daltono/nfts