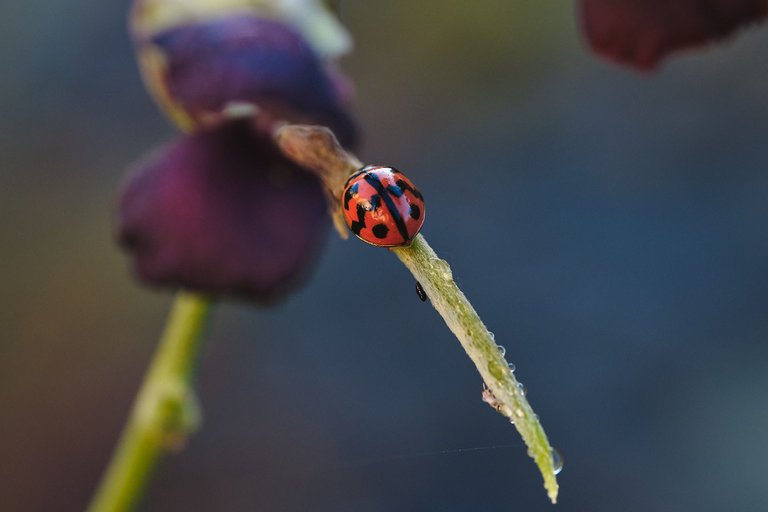 All images were shot with Fuji X-T4 - 80mm macro lens
ISO 640 - 1/250s - f5.6

My dog Ethan and I went for a walk early in the morning and I brought my camera with me along with my 80mm macro lens so I could try it outdoors. This is my first time taking it with me outdoors so I don't know what to expect yet. :P
While the doggo was doing his business, I found a small butterfly in the grass nearby and went to take a photo of it. It was the very first shot I had for that day so my camera wasn't set up yet. While taking some sample shots, Ethan suddenly walked towards it. -_- So it flew away.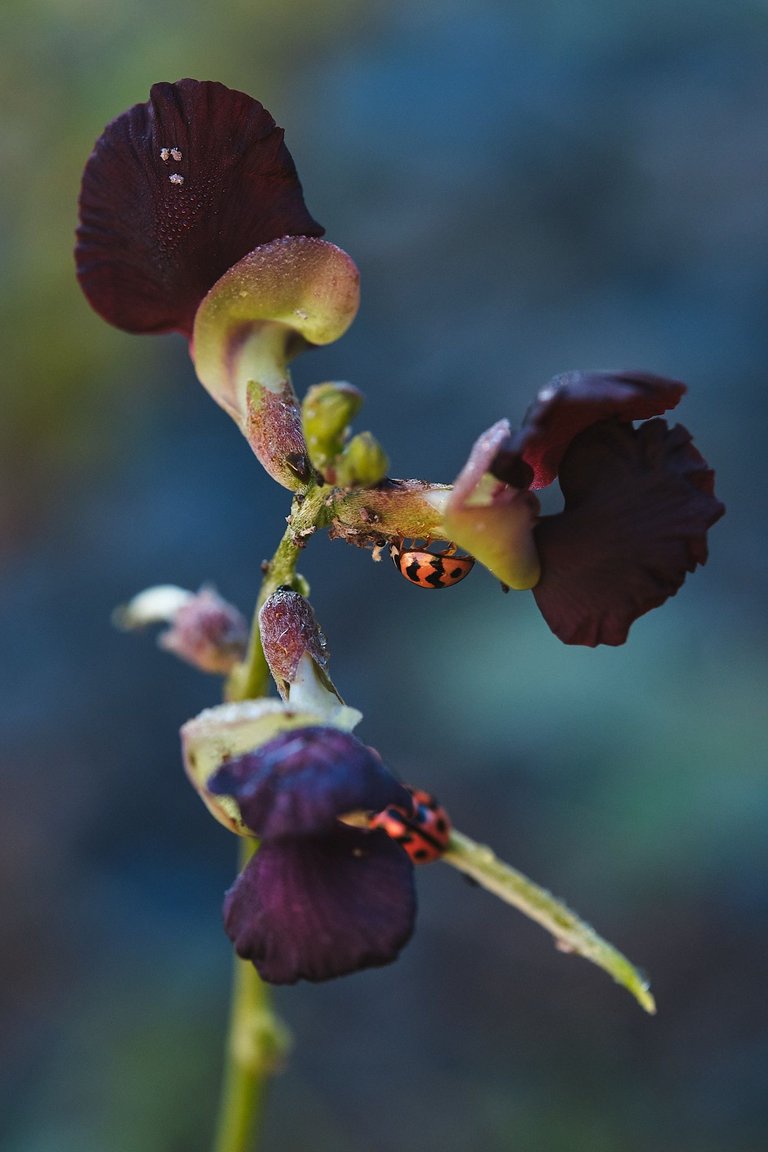 Luckily, I saw these two ladybugs on a plant nearby. Perfect!
I told Ethan to sit and wait and I was able to take a few shots of them. They're so pretty!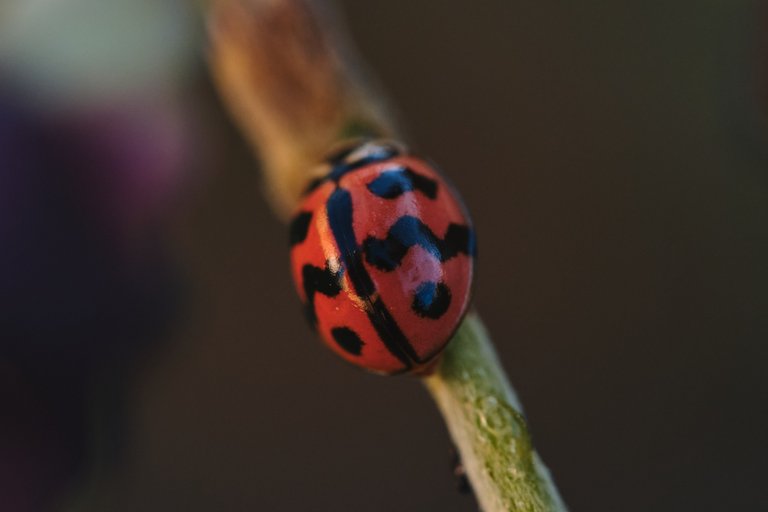 Upon researching this type of ladybug, I found out that this is a six-spotted zigzag ladybird. Well as you can see, they have six spots and the ones in the middle are zigzags. Apparently, they are nice insects as they eat the pests on plants. :D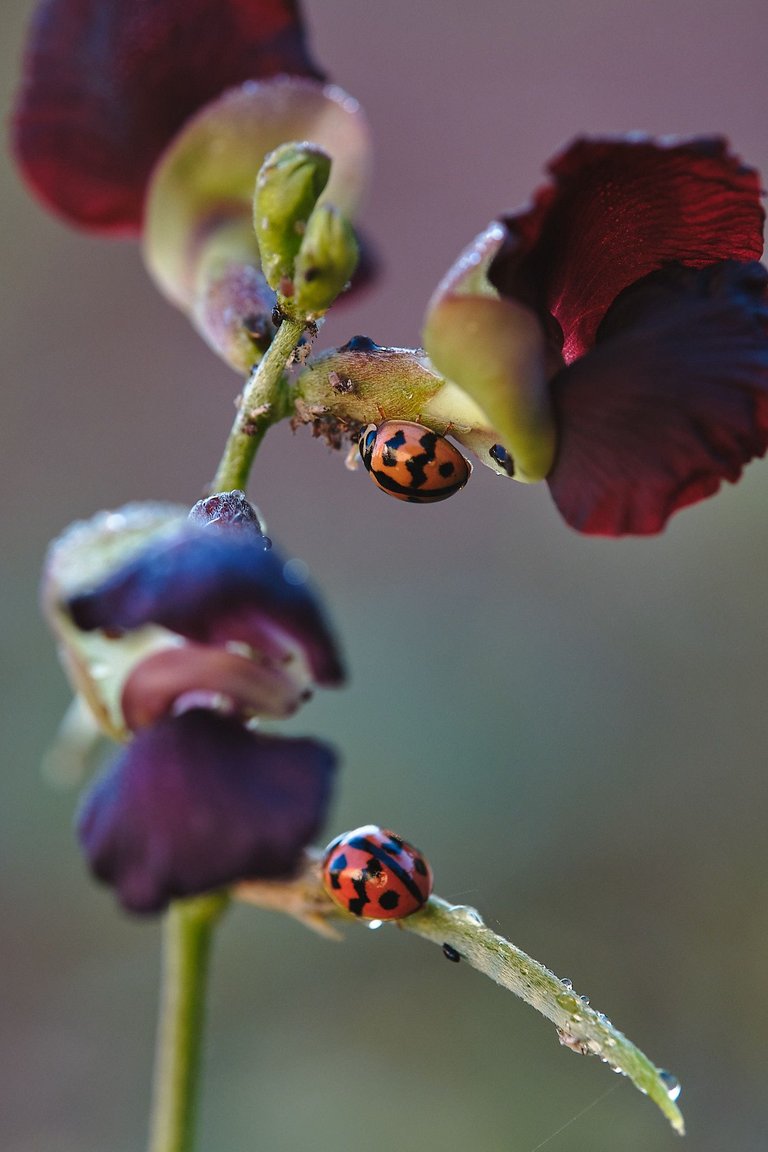 There appears to be some little insects which makes sense that our ladybirds are there. It's amazing that I really didn't notice that those tiny insects are even there until I saw the photos, I thought the ladybugs were alone.
They're eating their breakfast at the time. The morning dew was a nice touch for the photo.
I had a bit of a struggle with the focus early on and I keep on searching for the subject cos I keep on forgetting I'm shooting macro, so you had to be more precise with aiming. :p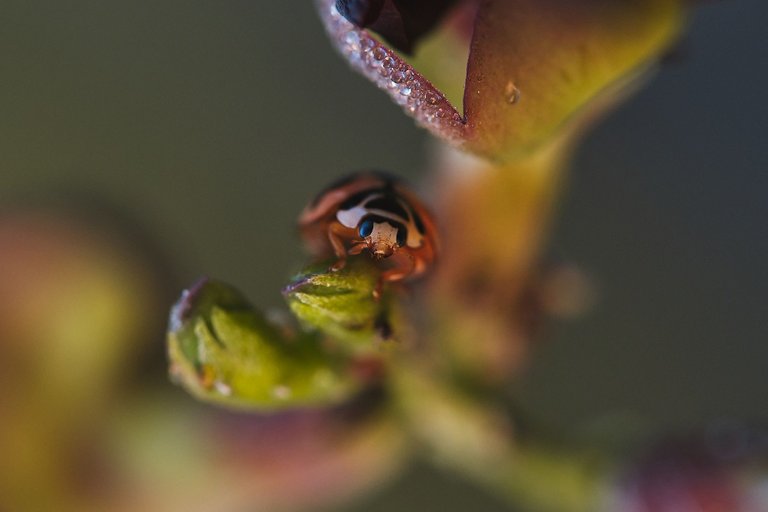 The ladybug started moving so I had this lucky shot of it from the front. If I'm correct that those are the ladybug's eyes (you know what I'm talking about) then it seems to be looking at me. Probably was like "ah yes another macro photograbitch yeah yeah we get it". :p
I'm so happy with these shots and it's really so amazing that they're so tiny that I barely even noticed them. For whatever reason I did, and I thank my healthy eyes for spotting them.
I'm really enjoying taking macro shots now and my investment with the lens was so worth it. I'm kinda regretting not getting it early on haha. Even though I looked like some idiot trying to take photos of "grass", who cares at this point if the result looks like this. :D