---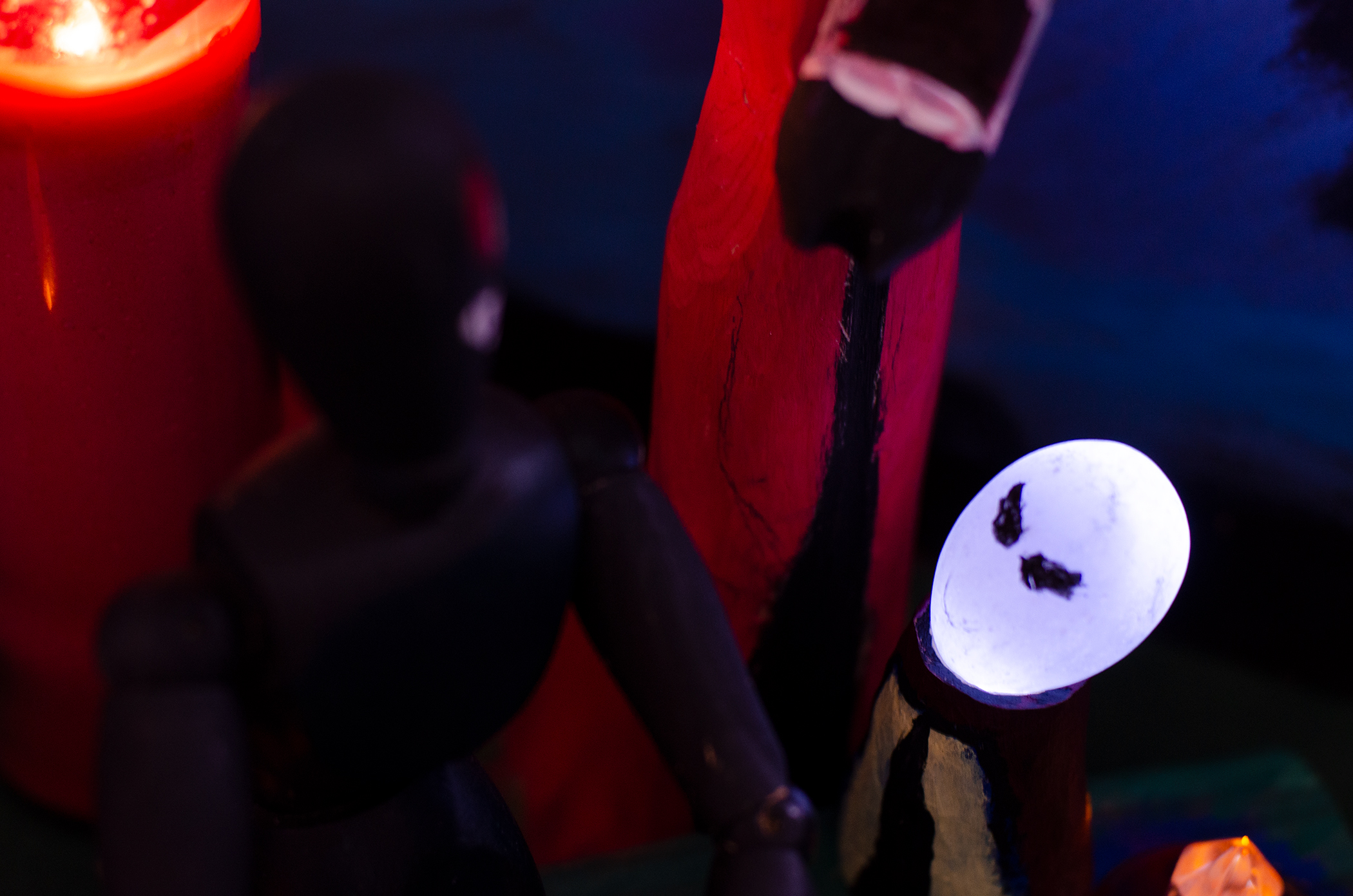 ---
The alien didn't talk much, but they seemed pleasant.
I was taking a family photo when the alien appeared just in time for a photobomb.
---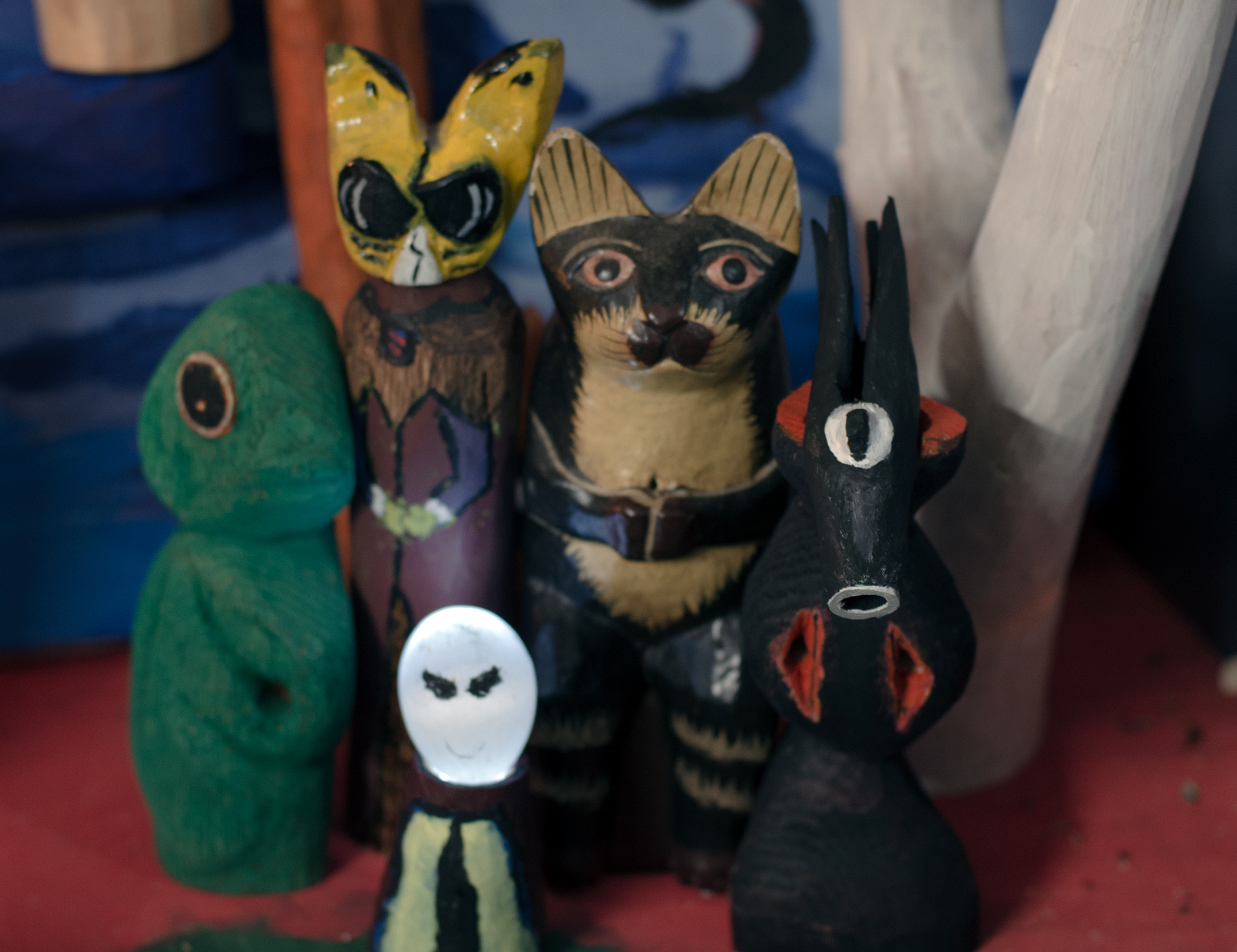 ---
It didn't take long before it made it's way to Sam.
---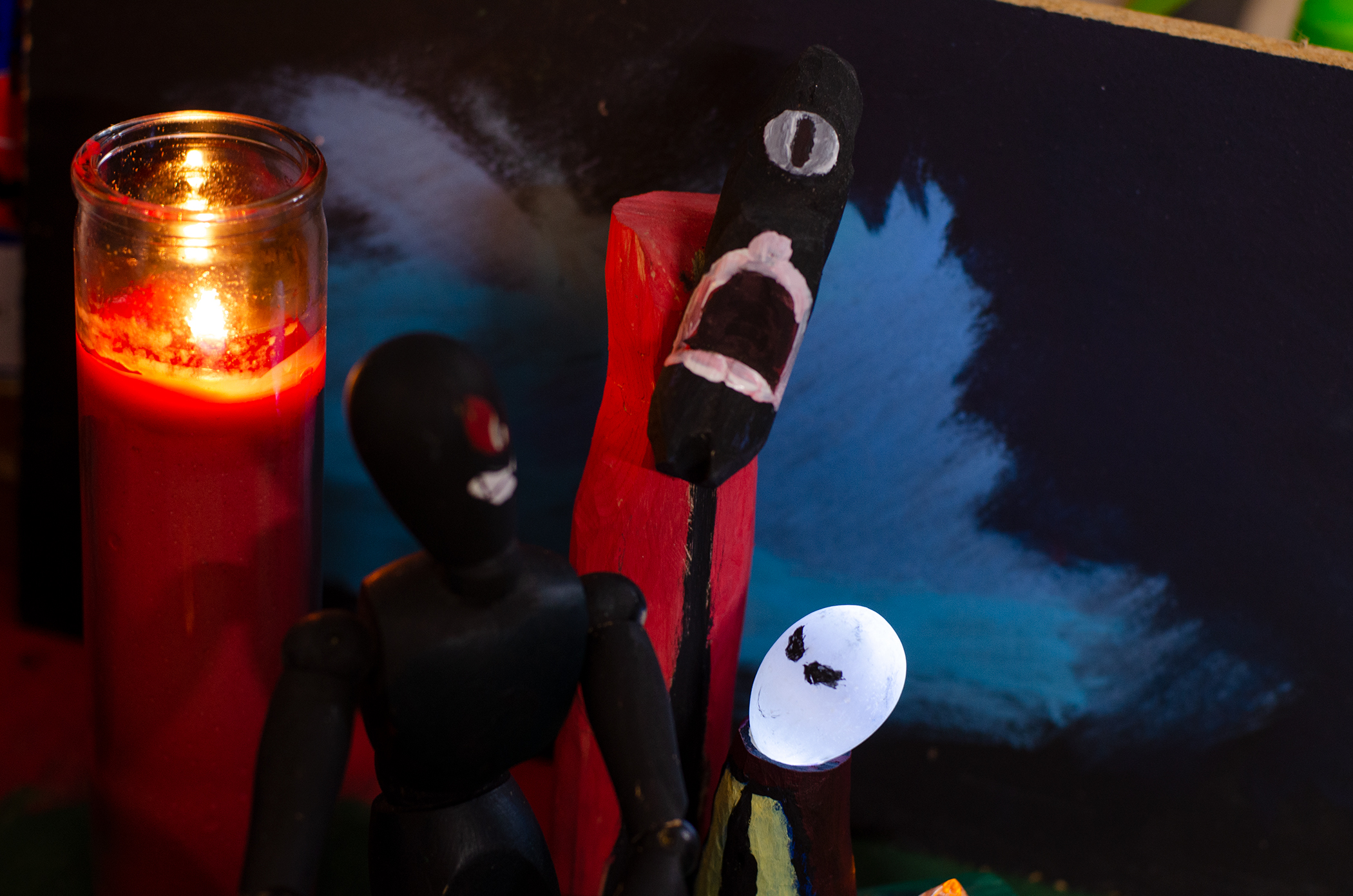 ---
I have a feeling the alien will go through some changes during it's time in Tabletop Town.
It's head is made of selenite, and if I can find a decent way to carve or sculpt selenite, it will go through some changes for sure!
Peace and long life, Hive...
---