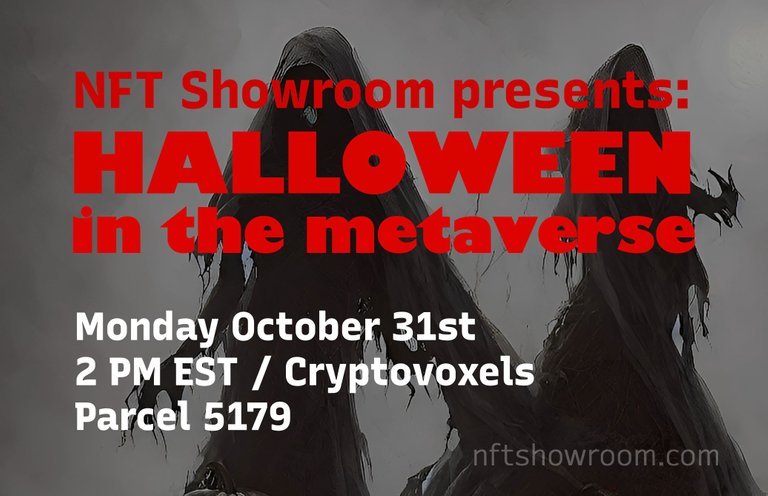 HALLOWEEN IN THE METAVERSE
You are all cordially invited to hop into Cryptovoxels to check out some Halloween themed art. This show was curated by the artists and collectors on @nftshowroom.
OCTOBER 31ST
2 PM EST
https://www.voxels.com/play?coords=N@644W,333N
There will be a guestbook, everyone who fills it out will be sent a treat for attendance 👻 The guestbook will open when the show begins but if you can't make it during the specified time it will stay open for a few days so you can check out the gallery and sign the book at your convenience!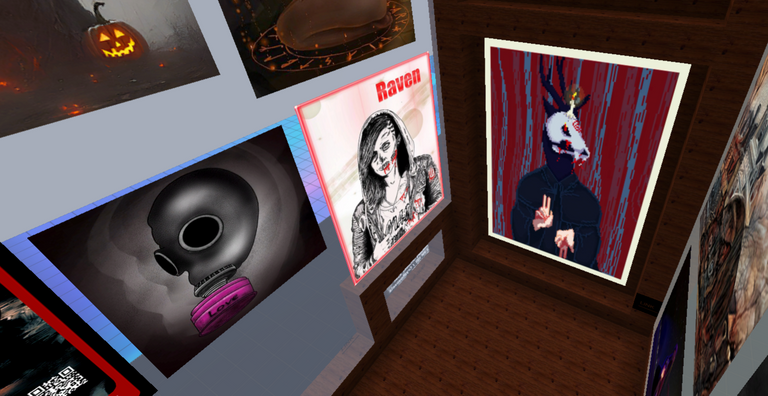 Artists featured: @thisnewgirl, @gooze, @faffy, @jijisaurart, @drawmeaship, @vikisecrets, @kingdannys, @doze, @akida, @juliakponsford, @bubblegif, @marco77290, @sembrandounpais, @kingsofa, @medussart, @elgeko, @creepyarts
Art from the collections of: @dynamicgreentk, @juliakponsford / @alienmuseum
Discord Event:
Visit the site and browse art: https://nftshowroom.com/
You can follow us on
Twitter: https://twitter.com/NftShowroom
Instagram: https://www.instagram.com/nftshowroom/
Youtube: https://www.youtube.com/channel/UC3iRvtv3A7EAGRcZMYGJmHw
Visit our virtual gallery in Cryptovoxels: NFT Showroom Exhibition
For any questions or support please visit us in discord NFT Showroom discord