---
Hi guys Lorentm is back to present another work inspired by the characters of Splinterlands, again I chose the theme of the Simpsons, specifically I used as a reference the character of Marge combined with the letter of Spirit of the Forest, although these characters do not have much in common I decided to join them, leaving as main element on the part of Marge her lush hair, starting from this idea, imagine the Spirit posing and showing off her new and beautiful look, leaving her hairstyle the branches that characterize her so much, the design despite being simple, I liked it a lot because I feel that I achieved a great harmony between them, besides the control of the color palette is quite successful. What do you guys think? I would love to read your comments.
Hola chicos Lorentm esta de vuelta para presentarles otra obra inspirada en los personajes de Splinterlands, nuevamente elegí la temática de los Simpsons, específicamente use como referencia al personaje de Marge combinada con la carta de Spirit of the Forest, aunque estos personajes no tienen mucho en común decidí unirlas, dejando como elemento principal por parte de Marge su frondoso cabello, partiendo de esta idea, imagine a la Spirit posando y luciendo su nuevo y hermoso look, saliendo de su peinado las ramas que tanto la caracterizan, el diseño a pesar de ser sencillo, me gusto bastante ya que siento que logre una gran armonía entre ellas, además del control de la paleta de colores es bastante acertada. Que piensan ustedes chicos? Me encantaría leer sus comentarios, además estoy abierta en recibir sugerencias y aportaciones de nuevas ideas o diseños.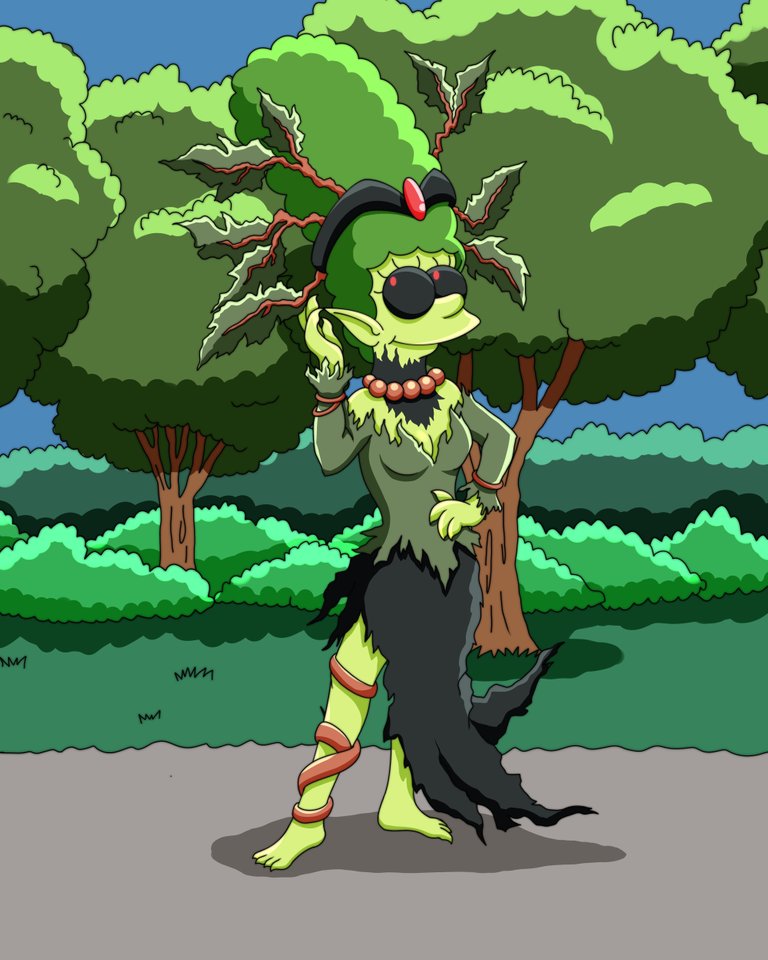 From the safety of the Eldest Tree, deep in the shrouded magic of the Hungry Wood, the Spirit of the Forest lives and grows. She is one of the original creators of life in the Splinterlands, and little happens without her knowing about it. She can be summoned to battle by a skilled summoner, but she loves all her children as a good mother should..
Desde la seguridad del Árbol Mayor, en las profundidades de la magia envuelta del Bosque Hambriento, el Espíritu del Bosque vive y crece. Es una de las creadoras originales de la vida en las Tierras Astilladas, y pocas cosas ocurren sin que ella lo sepa. Puede ser invocada a la batalla por un invocador hábil, pero ama a todos sus hijos como una buena madre debería.
---
Process / Proceso





---
Layer Technique Breakdown
---
Materials / Materiales
The tools I used for the drawing were the following:
Android tablet.
Capacitive pen (Stylus).
Ibis Paint X program.
Brushes: Pencil, Airbrush, Fuzzy, Marker.
Las herramientas que use para el dibujo fueron las siguientes:

Tableta Android.
Lápiz Capacitivo (Stylus).
Programa Ibis Paint X.
Pinceles: Lapiz, Aerografo, Difumino, Rotulador.
Reference / Referencia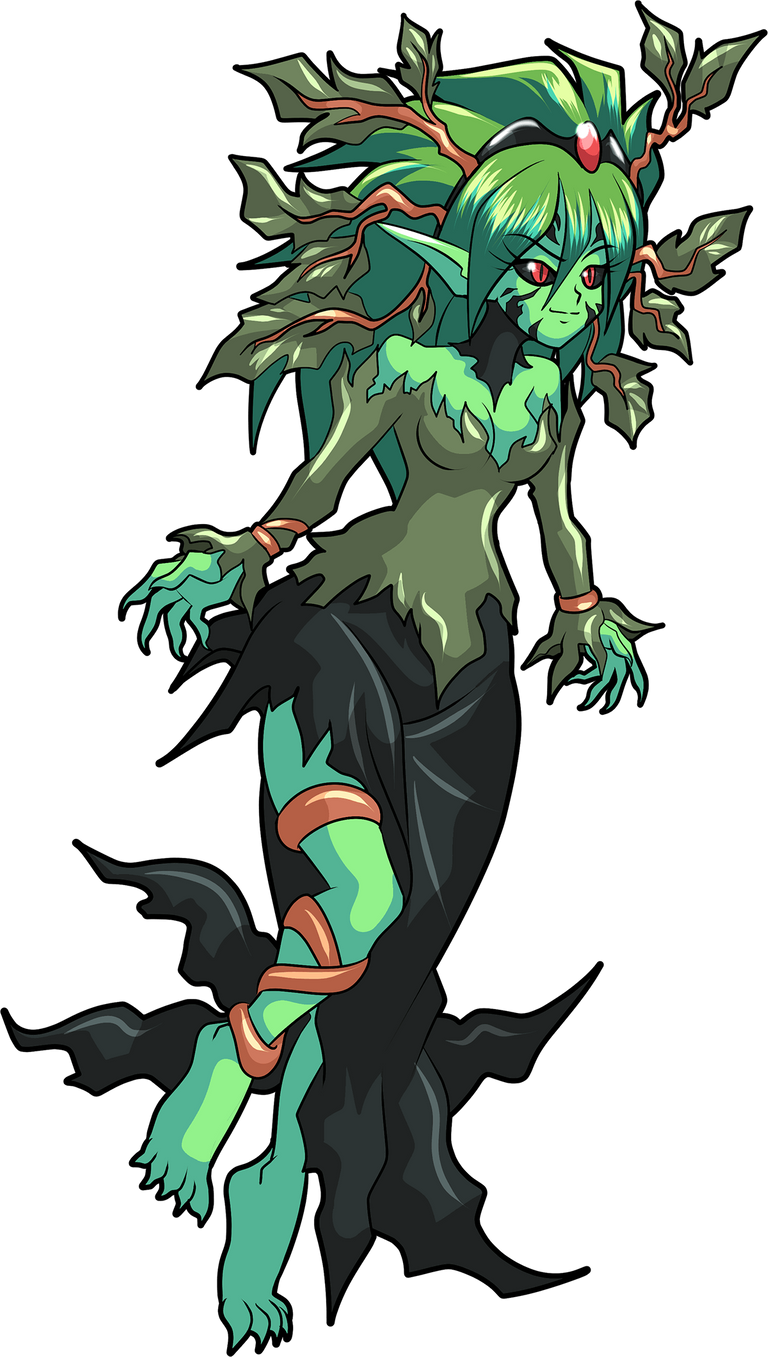 Reference link / Link de referencia
---
Thanks for reading and getting here, see you in the next post.
Gracias por leer y llegar hasta aqui, nos vemos en el siguiente post.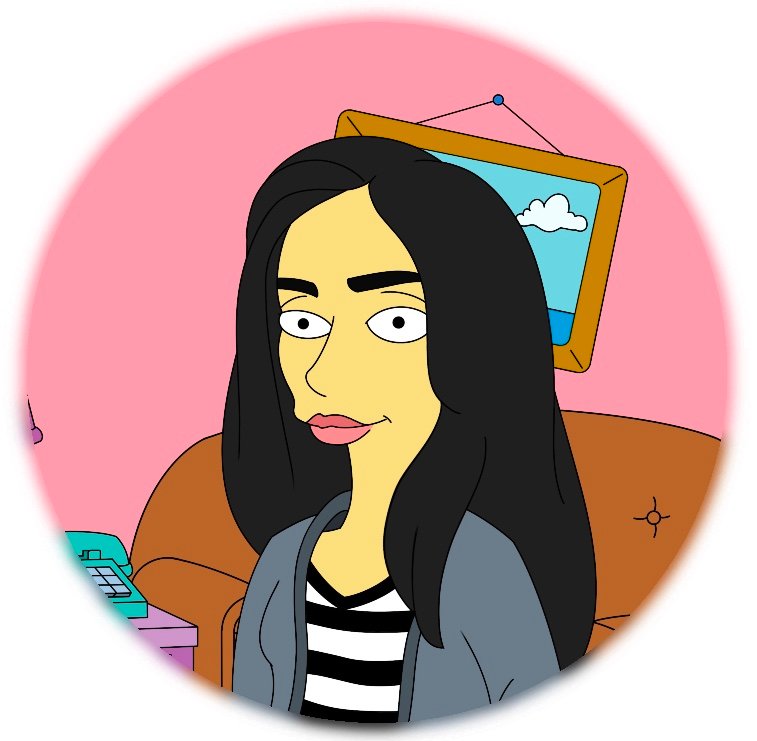 Discipline is the power of all professionalism.
La disciplina es el poder de todo profesionalismo.
---