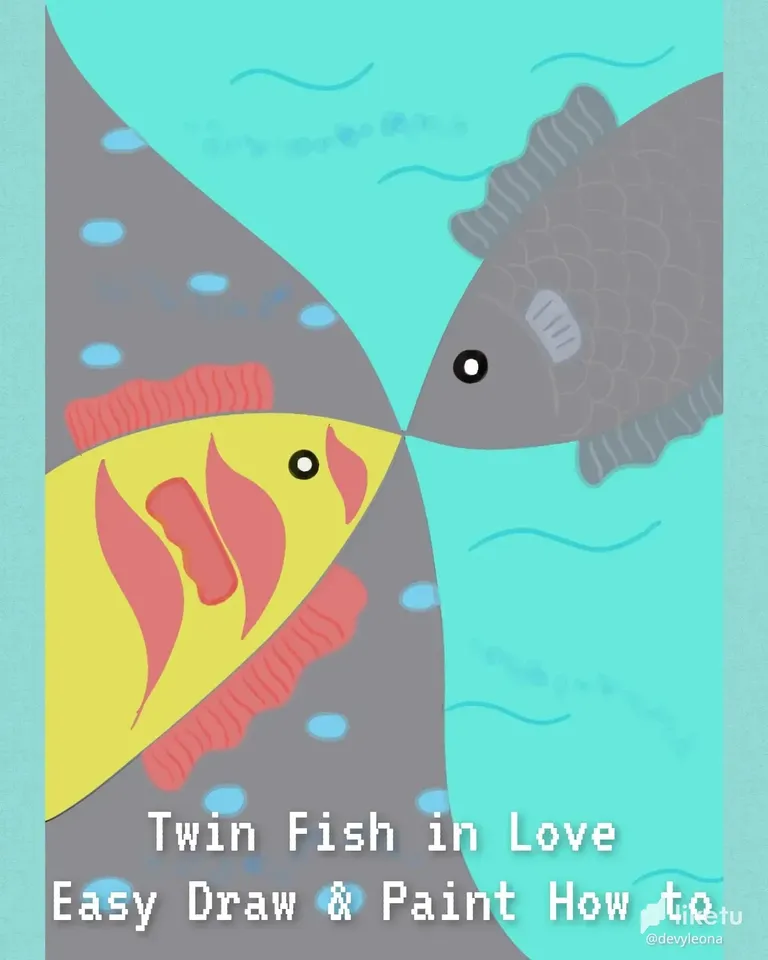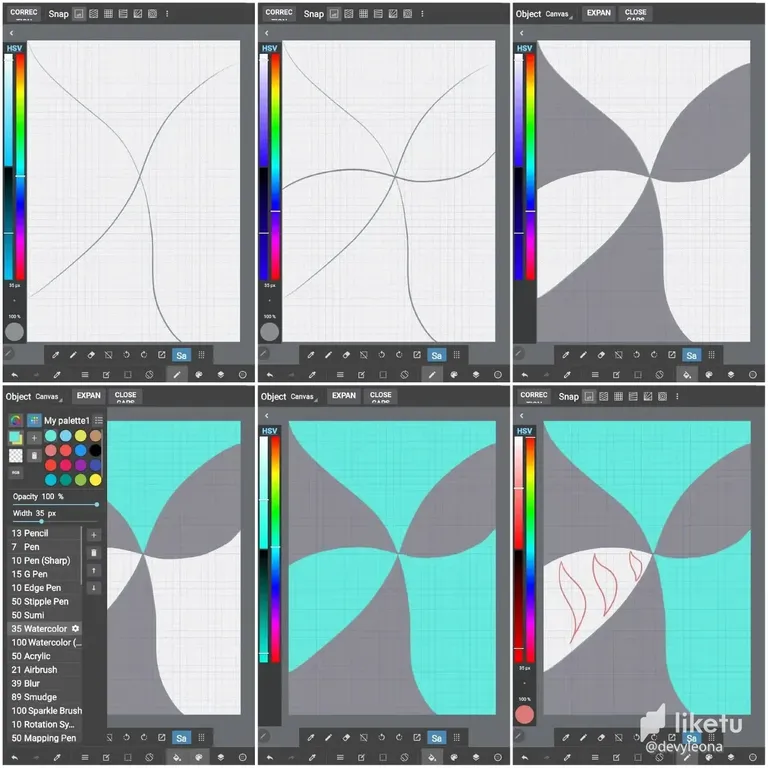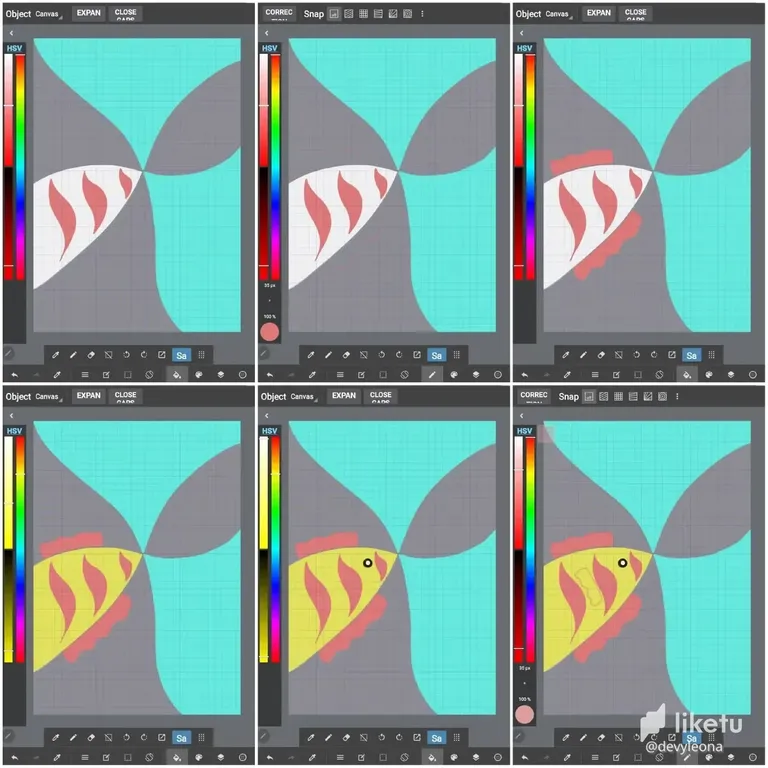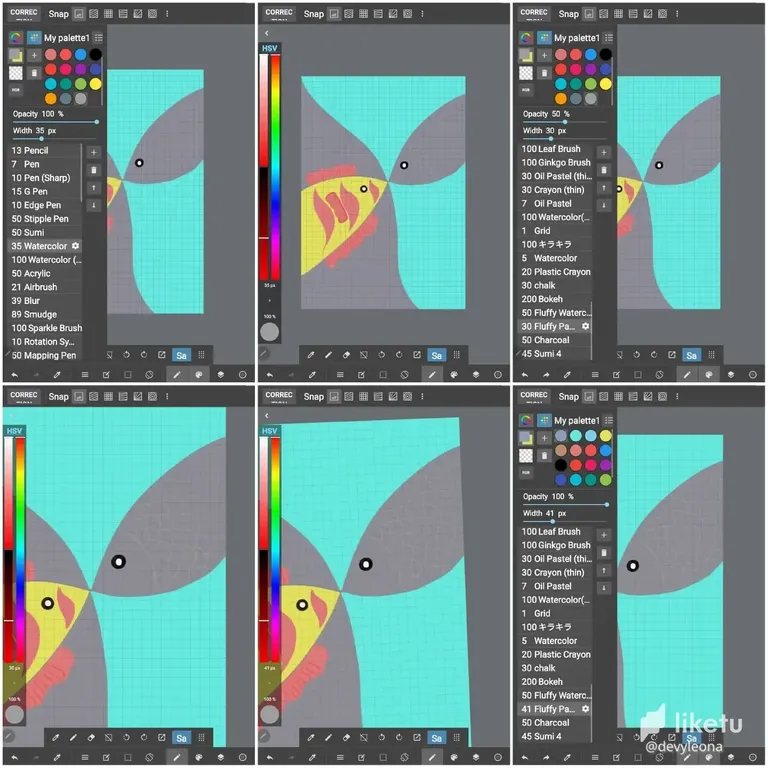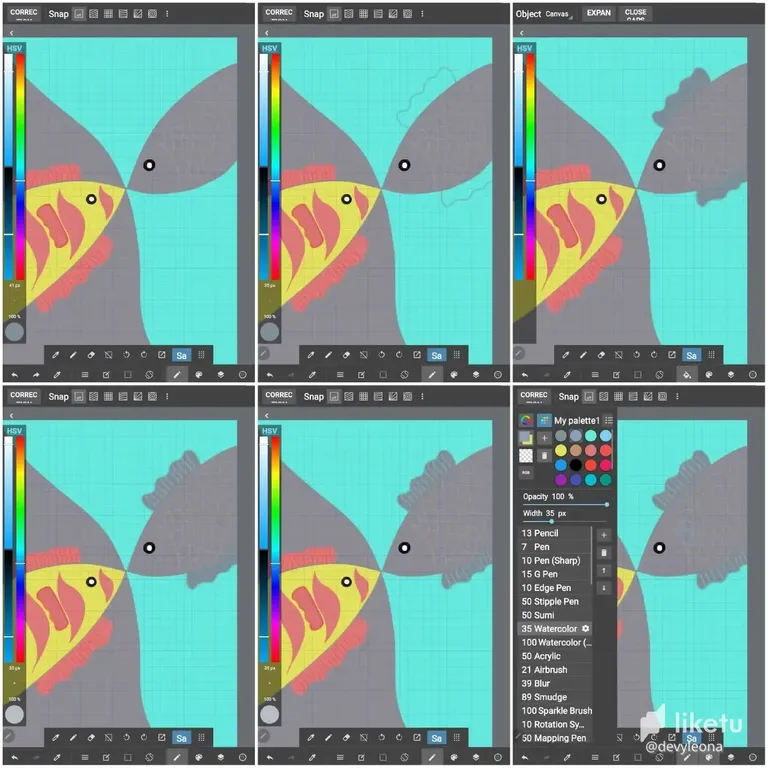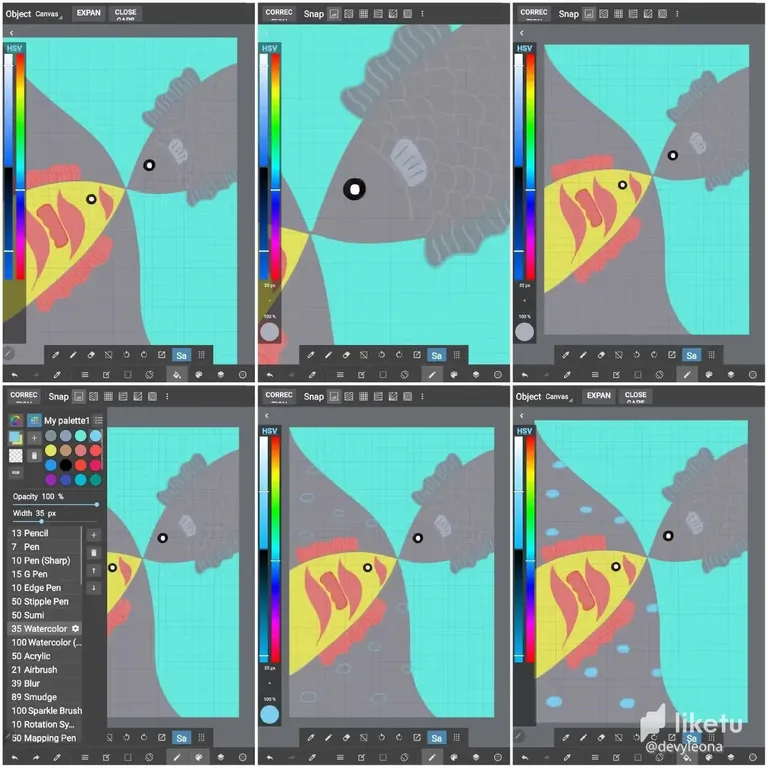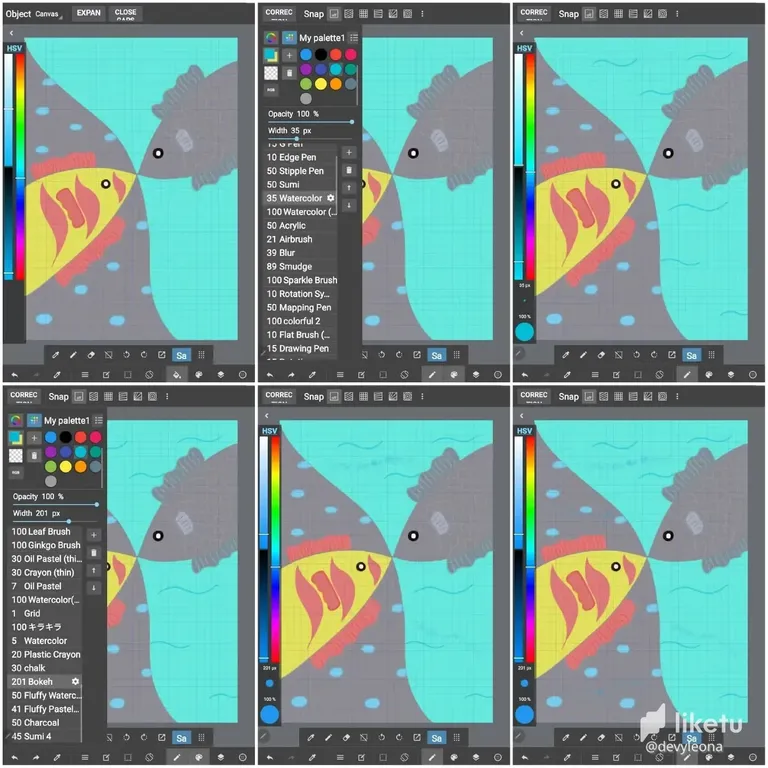 ---
Hello, friends!
---
Recently i drew a pair of fish, but the drawing i made first was from some lines and at first i even only want to draw something abstract, but then it turned to twin fish or you could say they were fish in love? How do you think of it?
---
Apps i used: Medibang painter app
---
Device:S6 lite Samsung android tablet
---
Project time:Around 3-4 hours
---
Now let me share to you how i made it.
---
1ST
---
I started with two lines then continued with a line. After that i painted three separated parts with grey then three others with turquoise. I got the idea of the twin fish from this shape. After that, i drew the S like shape for the fish body with red.
---
2ND
---
Then i painted red for the S shape, added the fish fin, also with red. Painted it. After that, i colored yellow for the body. Also i drew black for the eye.
---
3RD
---
I gave the shadow on the front fin with a bolder red. Then i drew the eye for the grey fish.
---
4TH
---
I then drew the scales pattern for the grey fish.
---
5TH
---
Also drew the fins and painted, i used some grey color for these. _____
6TH
---
For the front fin, i added texture. I added the bubble blue texture for the grey part (left).
---
7TH
---
Then i added the wave lines with blue, then i used the bokeh to add the bubbles there too, then it's finished. Now decide, are they twin fish or fish in love? Or both?
---
If you like my picture you could also buy t-shirt, or any other merchandises that could be delivered worldwide.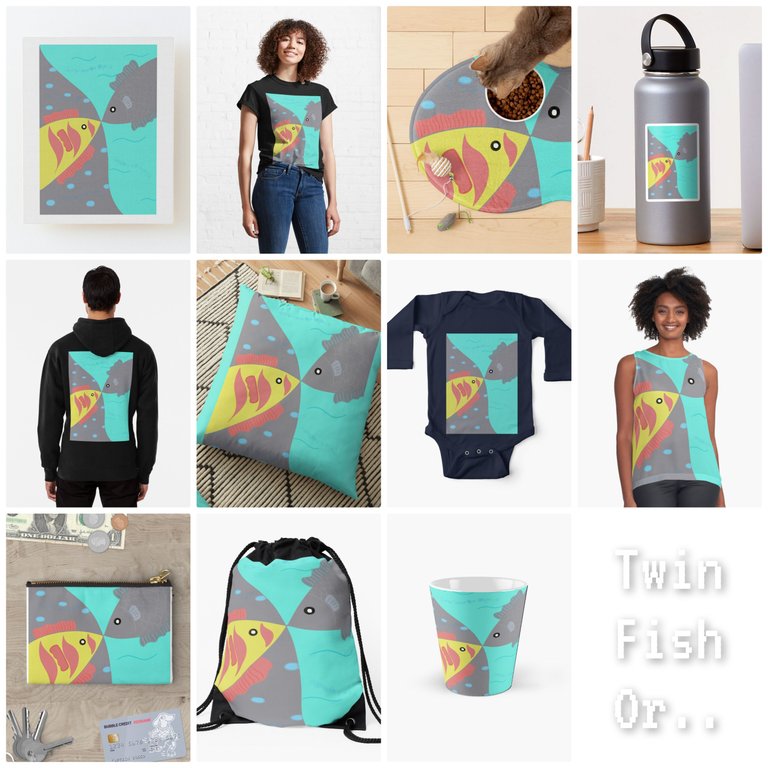 https://www.redbubble.com/shop/ap/118049109?ref=studio-promote
https://decreartique.threadless.com/designs/twin-fish
---
---
Thanks for having my article, if you enjoy it, upvote, reblog and follow me for more CRAFT things idea!
---
---
A bit about the author
---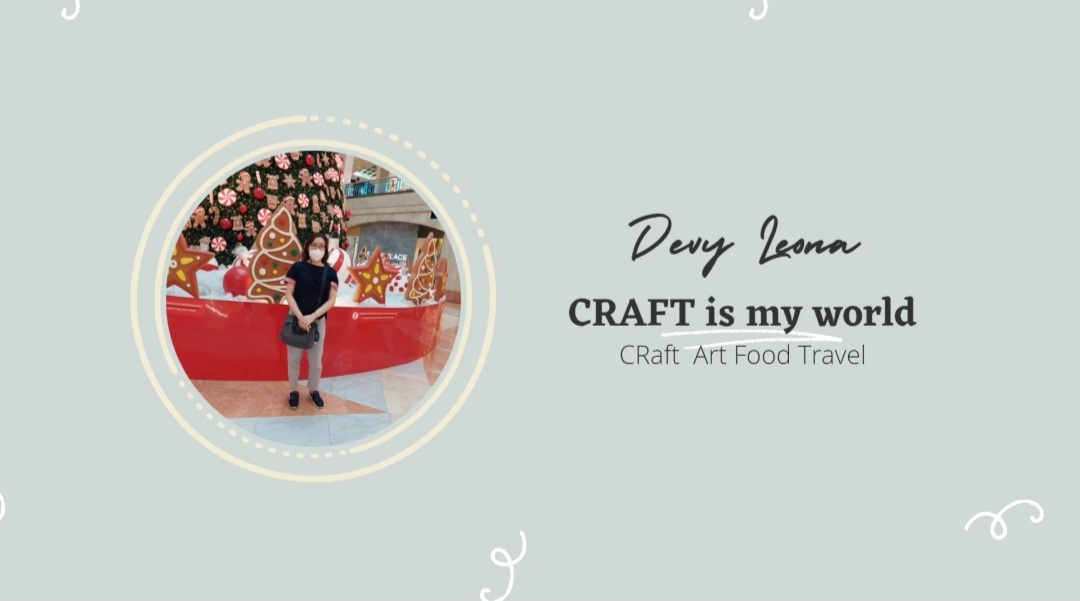 -----
---
For the best experience view this post on Liketu