Unfortunate things happen. Sometimes we have to accept the consequences forcefully because we don't have a choice. The life I am having now, I never wanted this but I have to learn to accept it. I do have a choice, I can go back to my motherland where my father and sister live together, we have a home there but it's too late. Maybe many can say it's never too late to return to the motherland but for me, things are different. It's complicated.
Anyway, on the 9th of July, we had our Eid-Ul-Adha (one of the biggest religious festivals for Muslims) celebration which I couldn't celebrate. I had to work and here in the Netherlands, Eid is not a public holiday. When I was in Ukraine, I used to celebrate eid differently, I used to cook traditional Bengali dishes and use to wear nice clothes. Even I used to go out to visit different places and had lunch or dinner. Things changed now, because of refugee life, I don't have a home. I stay in a shelter where I can't cook. It's been over 4 months, I haven't eaten any food according to my taste, all I eat basic food.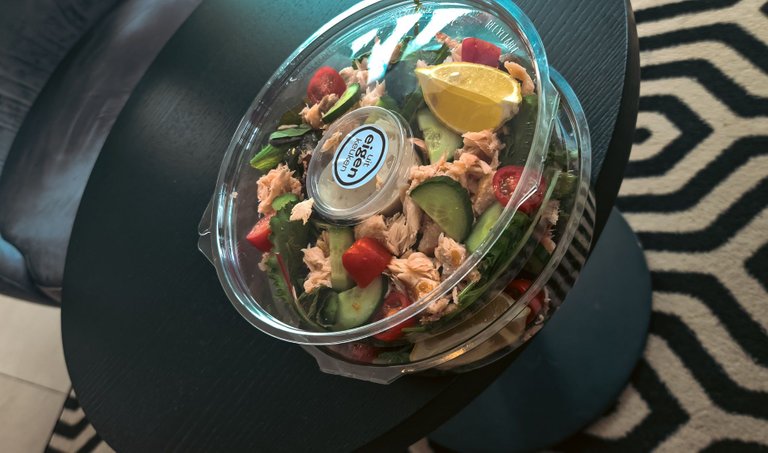 My shift started at 6.30 am and finished around 2.30 pm. I was already tired after 8 hours shift but I decided to do something for myself. As I have said I haven't eaten any good food lately. For me, good food means either delicious beef steaks or spicy food. I am a fan of all types of Asian cuisine after all I am an Asian. People sometimes call me spice girl or rice girl because my love for spices and for rice is unconditional. I love Chinese, Thai, Indian, and Korean cuisine a lot and of course Bangladeshi food. Muslims celebrate Eid-Ul-Adha in a traditional and religious way. I don't do that, my dad maintains that culture and tradition on my behalf. Back then, when I was in Bangladesh, I used to wear new clothes and went to friends' and relatives' places. In Ukraine, my celebration was different but it was all about happiness.
Anyway, back to the 9th of July 2022. First, after finishing my shift, I got this smoked salmon salad for lunch, and trust me it was delicious. Besides I was hungry too and couldn't wait for the shelter food. Later I decided to buy some groceries from an Asian Store. Here, in Almere, we have a large Asian Grocery store. So, I decided to go there, my target was to buy spicy food and spicy ramen. I was craving it for a long time.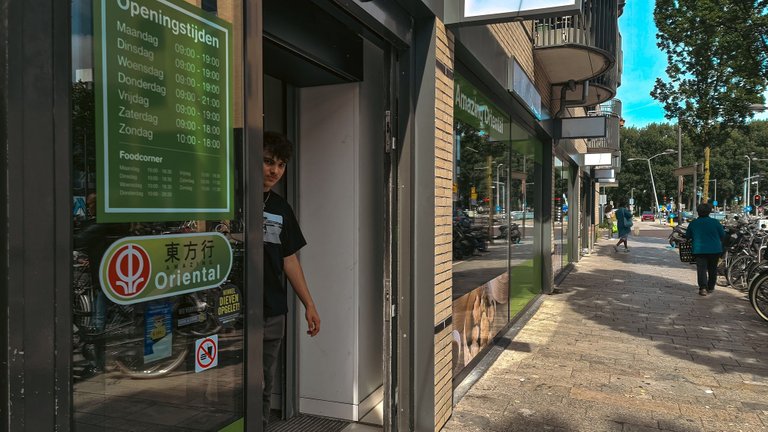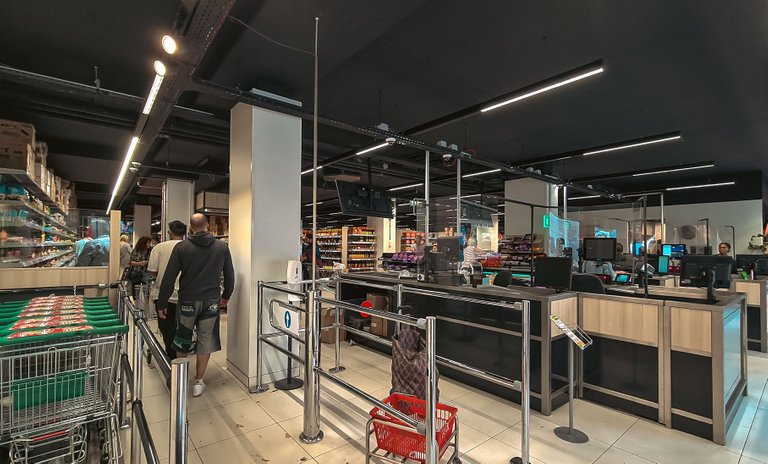 The store is not far away from my workplace, it only takes 5 minutes. In Almere city center there are only 2 Chinese and 1 Korean food restaurant. I haven't checked them yet, will do that soon when I will have money.
In Kharkiv, we had a lot of Asian restaurants but we didn't have an Asian Supermarket. Few things were available in specific super stores and Indian grocery shops were separate but here almost everything is available. Let me tell you, the products of this superstore are very expensive.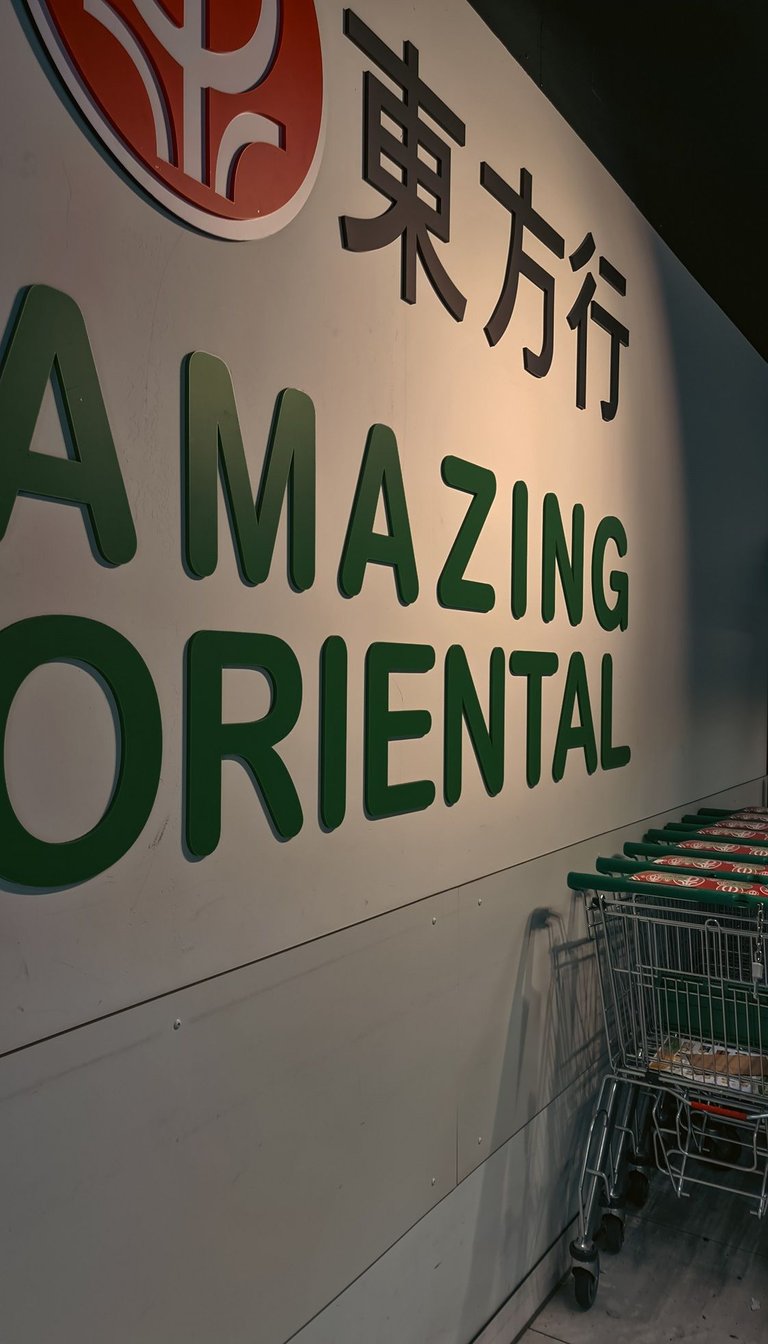 I didn't care about the price because I wanted to have some Asian food so badly. Besides it was eid day so for one day I can fulfill my own desire.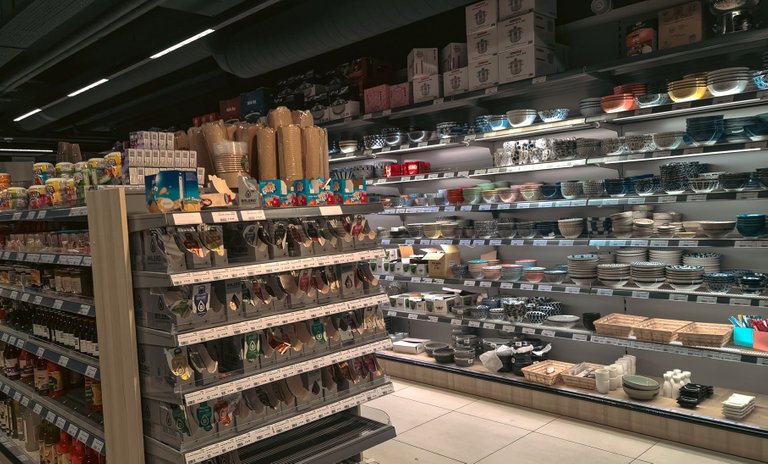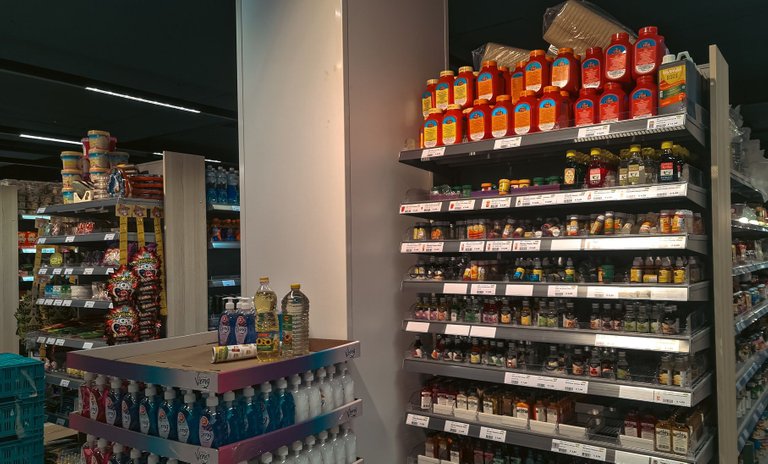 The store is really big and almost all Thai, Chinese, Vietnamese, Indian, Korean, and Asian food products are available there. Many people do shopping here and I must say it was crowded more than other superstores. People love Asian food here and seeing that encourages me to raise my budget for shopping a little bit.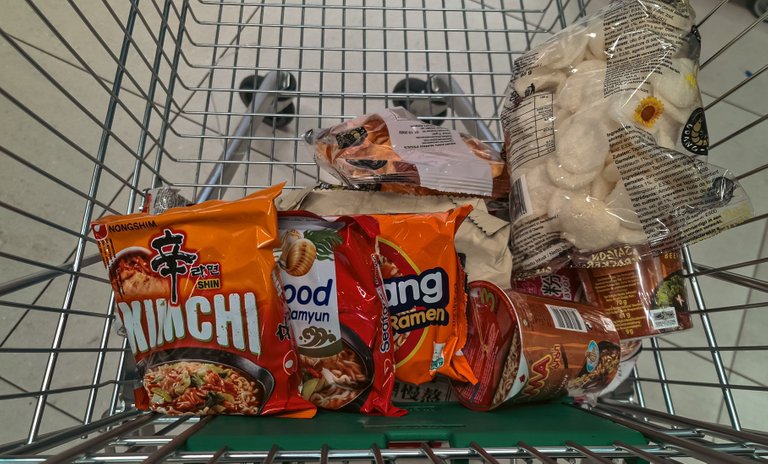 I only got dry food products so that I can prepare them anytime in my room. I have got super spicey ramen as well, after all, I need to cry while eating that ramen.
I also bought some Asian food from the nearby restaurant...
Wait for my next post for that if you wanna know what I got for dinner.
I haven't done much on eid day, it was a random work day but I am happy that I have at least eaten good food. I didn't starve...
---
P.S: Update about Gigi: She is taking medicines and the vet said it will be a slow recovery. She is a little bit better but has not recovered. She is losing blood still but not like before so I am hopeful. Medicines are working.
Thank you so much for reading...
---
---
Love
Priyan...
---
I am @priyanarc.... An architect, a dreamer, and a passionate writer who loves to write about life. I try to present my own perspective and experiences. Please leave your feedback and criticism because it's the only way I can know and reach your mind and thought easily...
---
Find me on:
---
All images used are captured by the author...