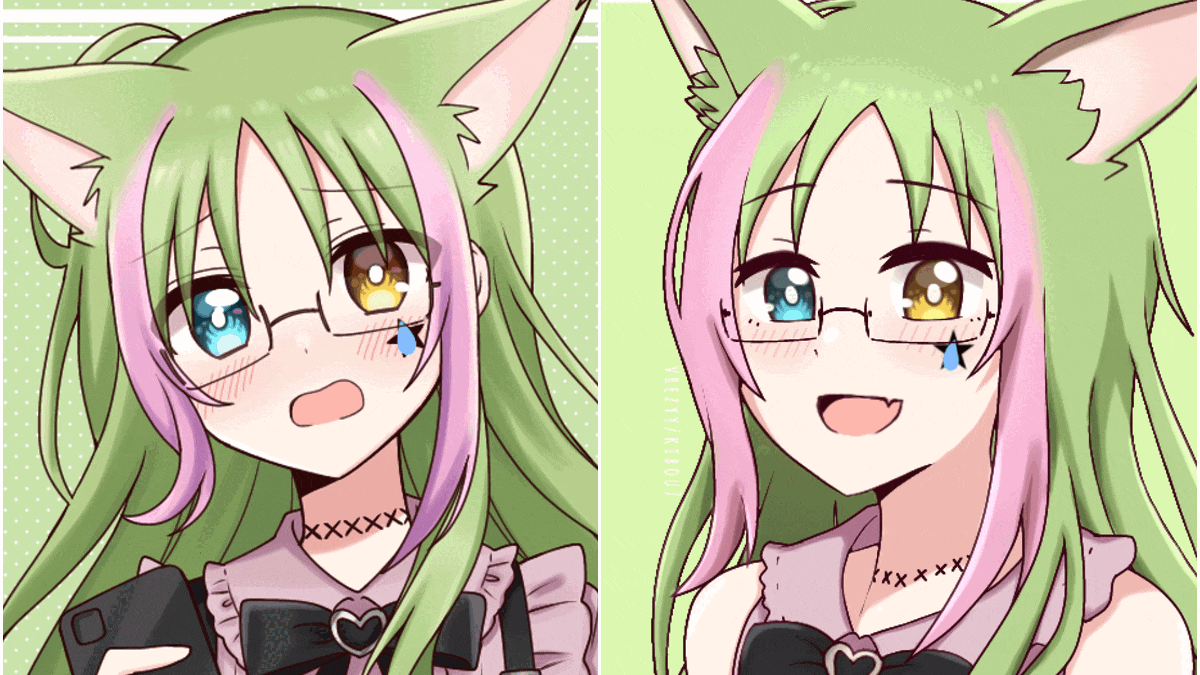 Hello Anime girl lovers, Anime art lovers, art lovers in general, and readers. Welcome back to the post about my Artwork. If my Artwork 2 weeks ago was about redrawing my old original character, this time I'm redrawing the character I created earlier using
PICREW
.

In short, Picrew is a Japanese-language site where you can create any cartoon/Anime character you want using a variety of available templates.

And here's a character I created using one of the templates available on Picrew. I didn't forget to also look for examples of poses (using Doll-Atelier) that might suit the character I'm re-drawing.

SKETCH
For drawing, I always use a canvas size of 1000px X 1000px at the start. and if the size is not appropriate, then I change the size of the canvas or image.
I increase the size of the pose until it becomes like the one in the example. The reason is so that I can avoid drawing the parts I find difficult (hands and feet).

I tried to make a sketch using a red brush. Draw the face and determine the appropriate breast size (not necessarily the same as the pose example or character example)

Draw other details, such as hair, animal ears, and clothes. I changed the cloth a little bit. If in the example, the clothes have sleeves and there is a belt, then I change it by removing the sleeves from the clothes and putting a belt on the arms.
add another part and hide the sample pose

Give color to the sketch to prove whether it is deemed appropriate or not.

Lineart & Coloring
When making Lineart, I still use a sketch as a basic but this time with reduced transparency.

I cropped certain parts because when the Lineart was made, they didn't fit. (I also hides the sketch)

Time to coloring

Shading & Lighting
When giving Shading and Lighting, I tried to make it as close to the example as possible. Especially the eye lens pattern. FYI, actually I've studied eye lens pattern like this. But because I had stopped drawing for almost 1 year, as a result I had to start from scratch (and luckily I was able to master it quickly)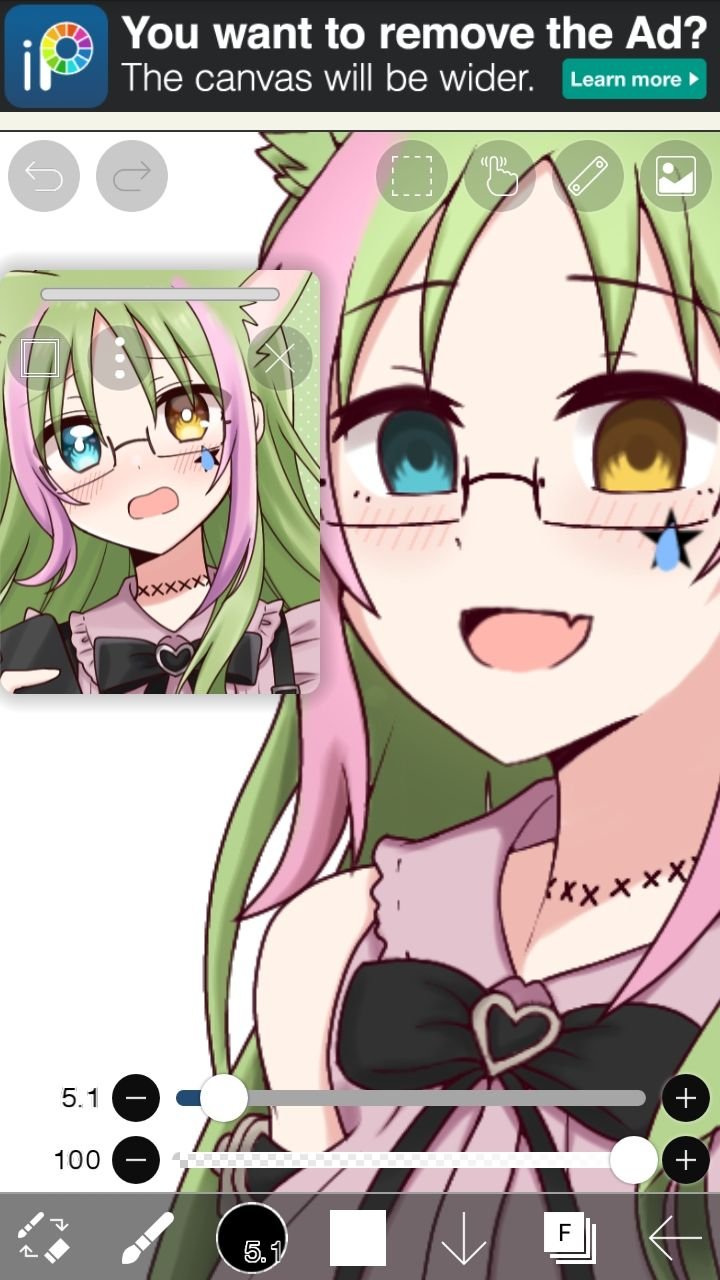 I got the idea after looking back at this picture (look in "Bonus")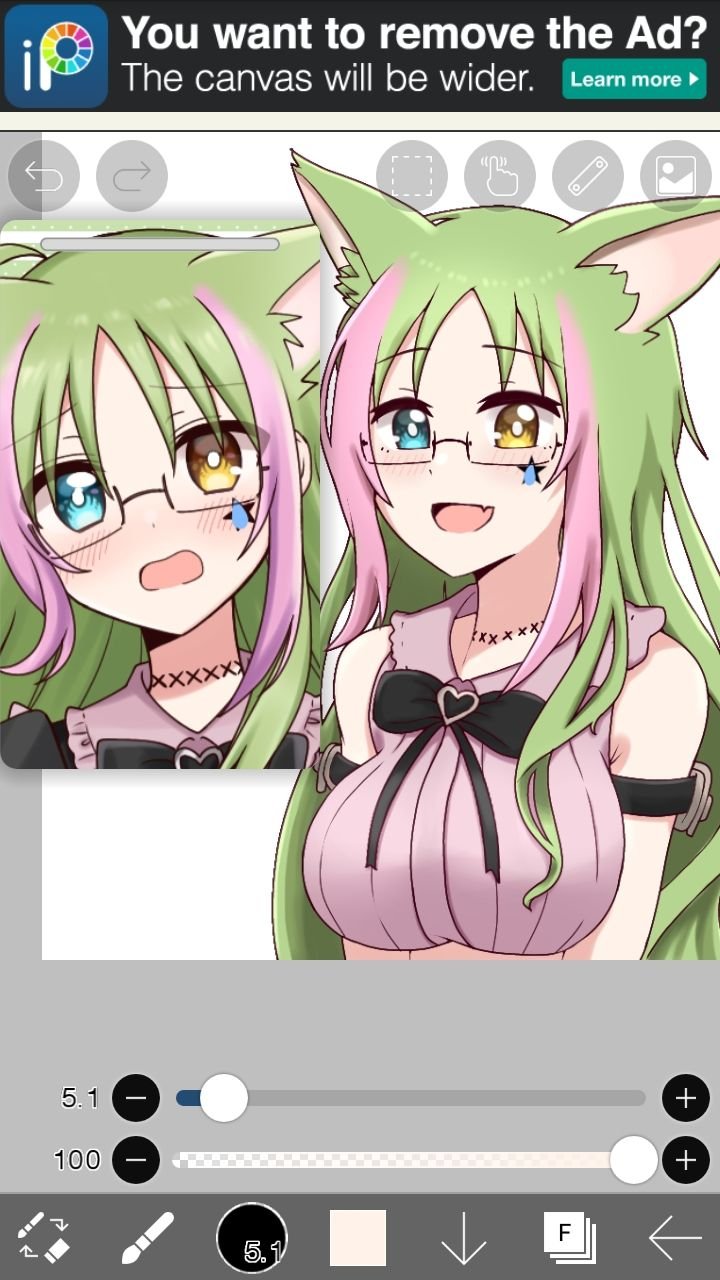 I made this background from scratch without the help of a template, only relying on 1 filter

Combining the Background with my Artwork.

Final Result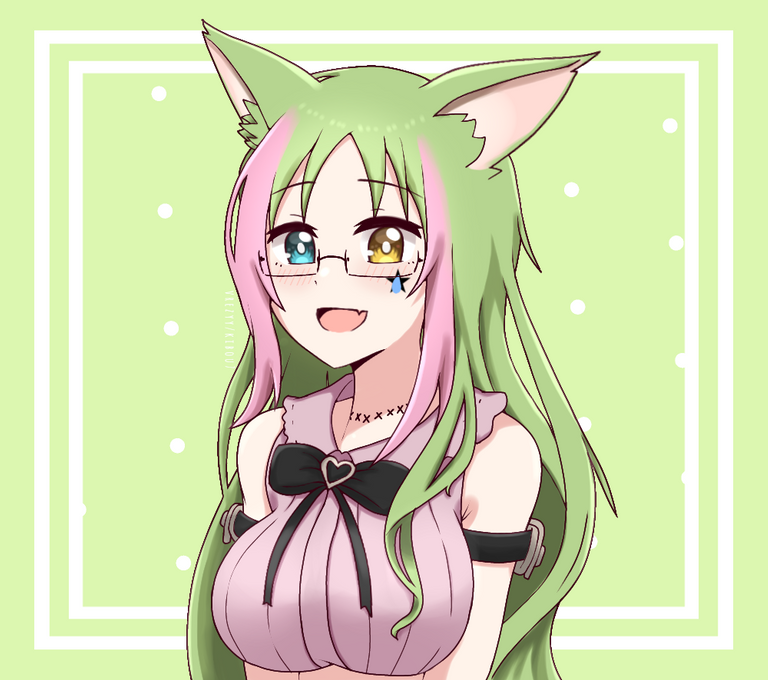 BONUS
| | Stiker free to use |
| --- | --- |
I darkened the forehead area and around the eyes to give a sadistic impression (or whatever it's called). Don't forget, I added text to strengthen the expression I want to convey.

And that was the process of making my Artwork starting from finding poses and characters to draw until it was finished. Maybe I will use this method for my next Artwork.
Thank you for visiting, reading, and enjoying my post. See you in the next post......

Special Thanks :
@eve66 (Divider)
Doll-Atelier (pose)
PICREW (character)