Heya, everyone!~
I am back with my Chibi style. This time, a friend of mine requested a chibi avatar. I have known @eunoia101 for months now because we write on the same platform before landing in Hive.
A little background
I do not really interact with him a few months ago. Our interaction is just commenting on each other's articles. I find though his writing very good because he is very consistent in his publishing, quality of work, and interaction.
I just knew of him more when I joined the Hive PH Discord server. I knew him more and found out that he is cool and easy to talk to. We also do the "bardagulan" and really enjoyed his company. I like people who can hop on my jokes and not easily get offended. He is just chill and vibing whatever the topic is. I really like him as a friend.
Chibi Style!
References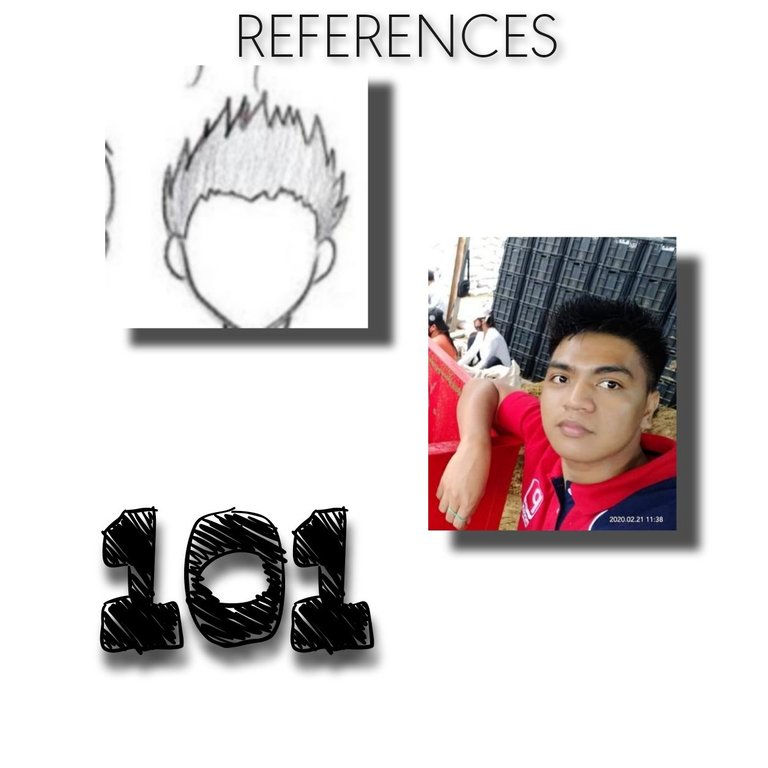 So, he sent me a reference. He sent a picture of his hairstyle, his 101 signature, and of course his pretty face ehe~
He made my job easier because he picked up easily what I want him to send me.
Sketch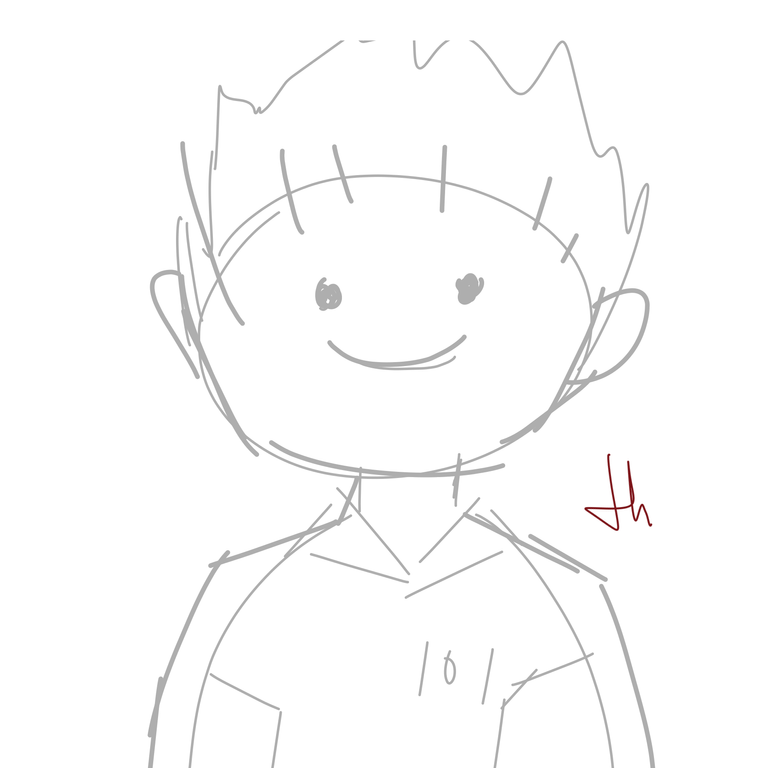 So, I sketched first the Chibi character. Just a simple standard pose. He specified that he just wanted a simple collared shirt.
Lineart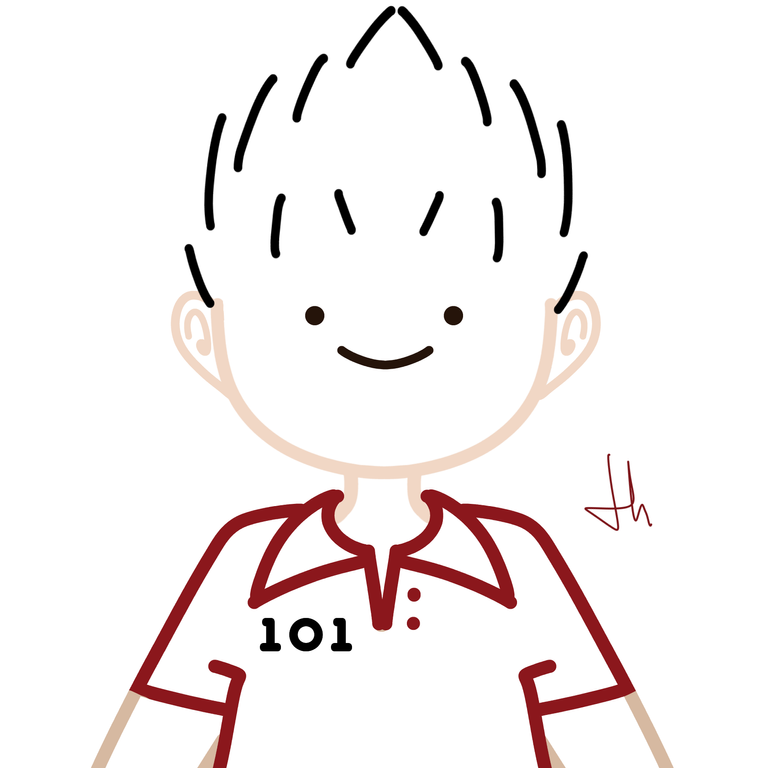 I am not sure if it is correct to say that this stage is linear. I just think of the lines that will separate the elements such as the shirt, hair and the skin. Basically these are the important part of the Chibi.
Flat Color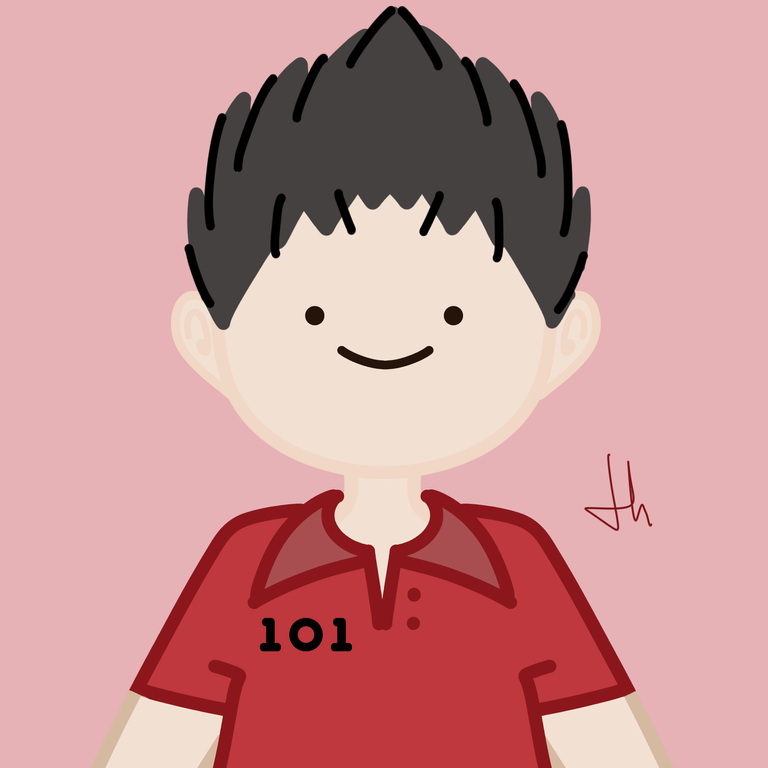 Filling in the colors. Ahhh~ almost done in this part. He specifically said that he wanted the red color for the shirt. He said that he will use this Chibi character for his podcast and articles here on Hive.
Adding the details, and tadaaa~ the final art!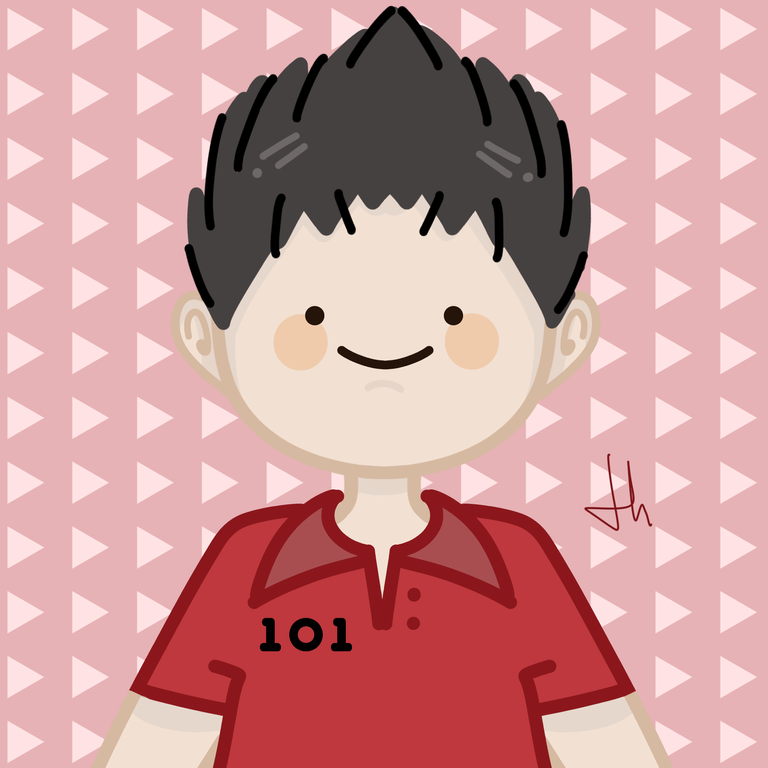 I added the details of the Chibi character in this part. I added the blush, shading, and hair shine.
For the background, I chose the triangles because I thought of the play button. He is a Hive podcast content creator so I thought that it will suit his Chibi character.
After finishing the art, I sent him right away. I am so glad that he liked it! I was a bit struggling with the hair. Ugh, maybe it was too early for me to make an artwork. But scratch that, because he is a good friend of mine. I did this during my free time last Sunday.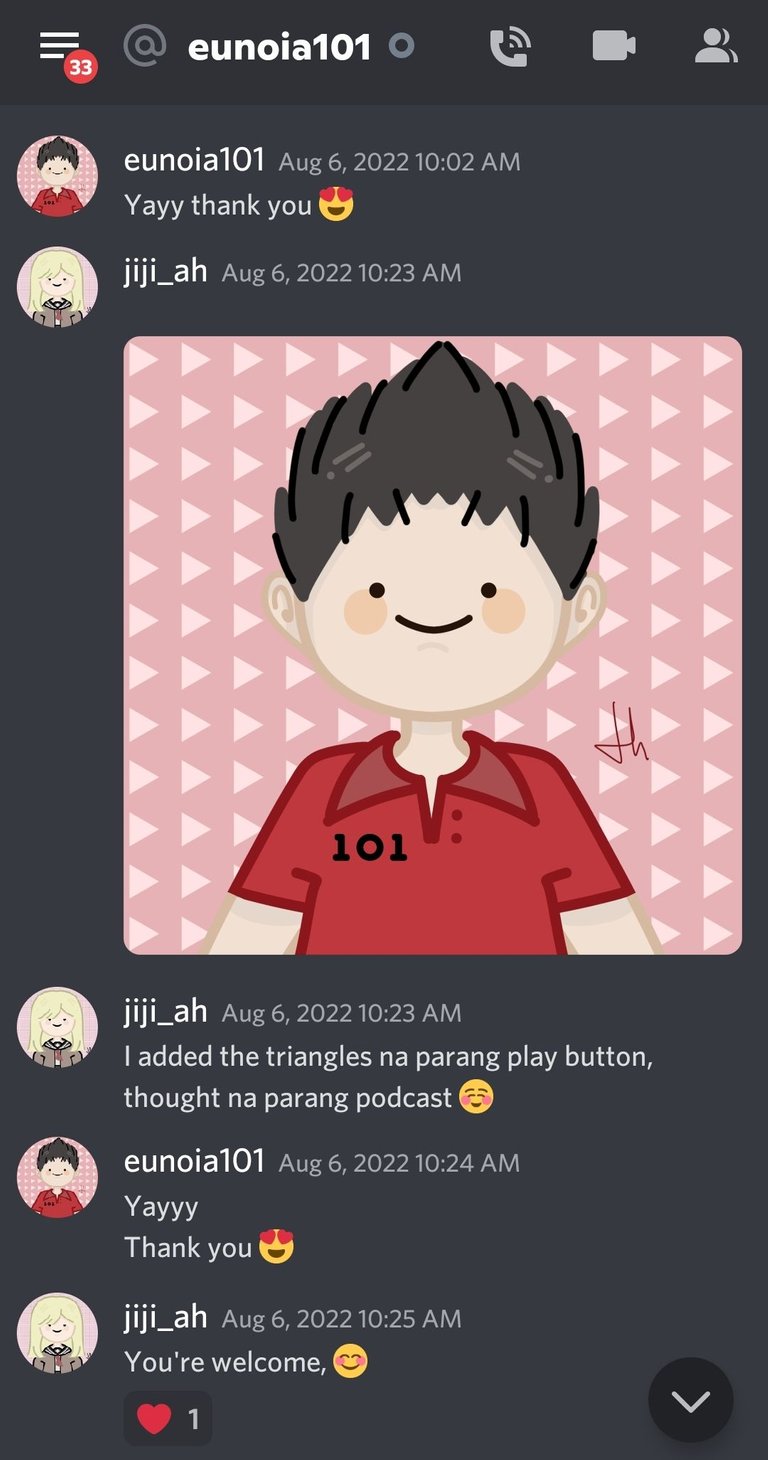 I enjoyed the whole process of making @eunoia101 's chibi character! :) This is the second chibi character that I made for a Hive buddy. You can check my first chibi character here Creating A Chibi Avatar for A Hive Buddy
---
That is it for this article. I will see you at the next one!
📸 All photos are owned and taken by me, otherwise credited. ©️jijisaurart