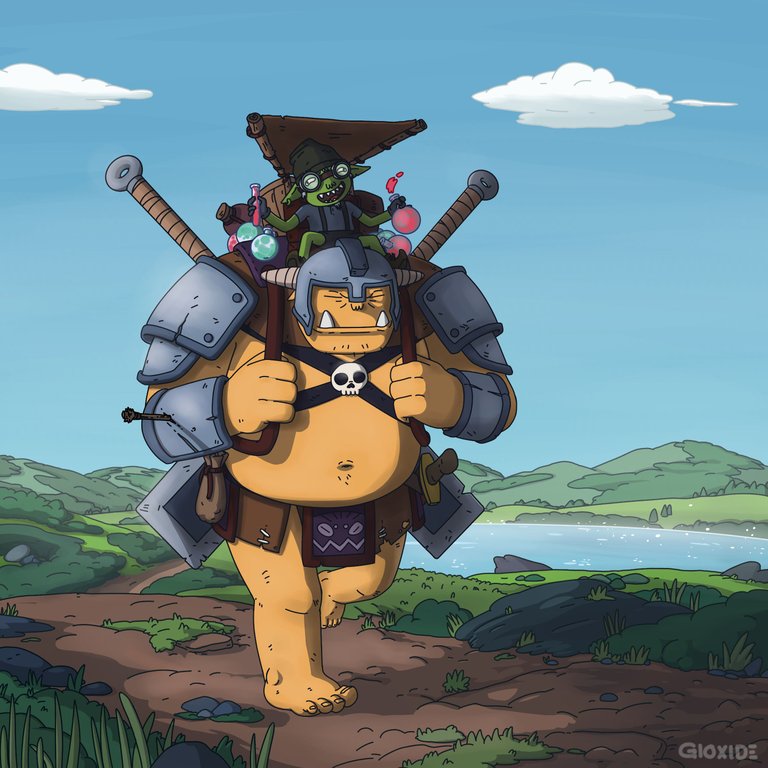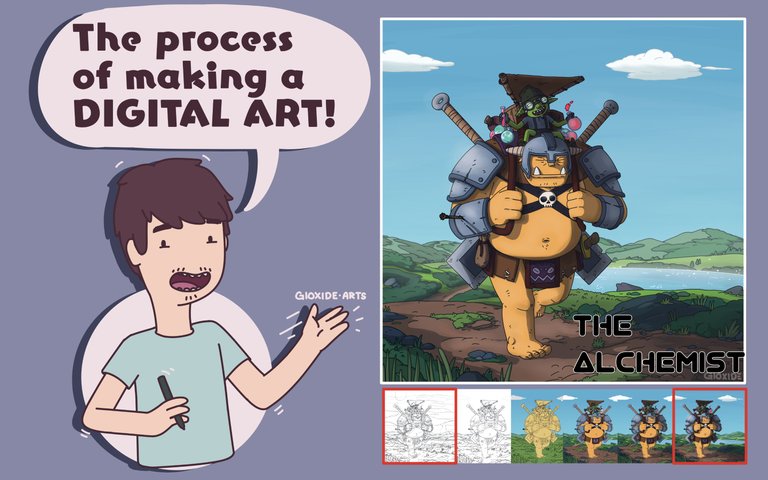 Hello fellow earthlings!
This is my process in making a DIGITAL ILLUSTRATION!
But before that, let me tell you who is this beast that I have created. Well if your a fan of DOTA (Defense Of The Ancients), you may probably know who this hero is. But this version of the Alchemist is from the Dota 2. I like this hero because I have more chance of winning the game and kill more heroes! In addition to that they look like a bad ass team!
Anyways, so here is the step by step process of my Digital Illustration.
Reminder:
If you don't know what to draw or you just don't know how to draw, finding some REFERENCE is the key!
You could search on Google right away,
but I would recommend to create an account in Pinterest!
You could search tons of stuff there that suits your interest!
After you found your desired reference, you can now do the FIRST STEP which is your Rough Sketch!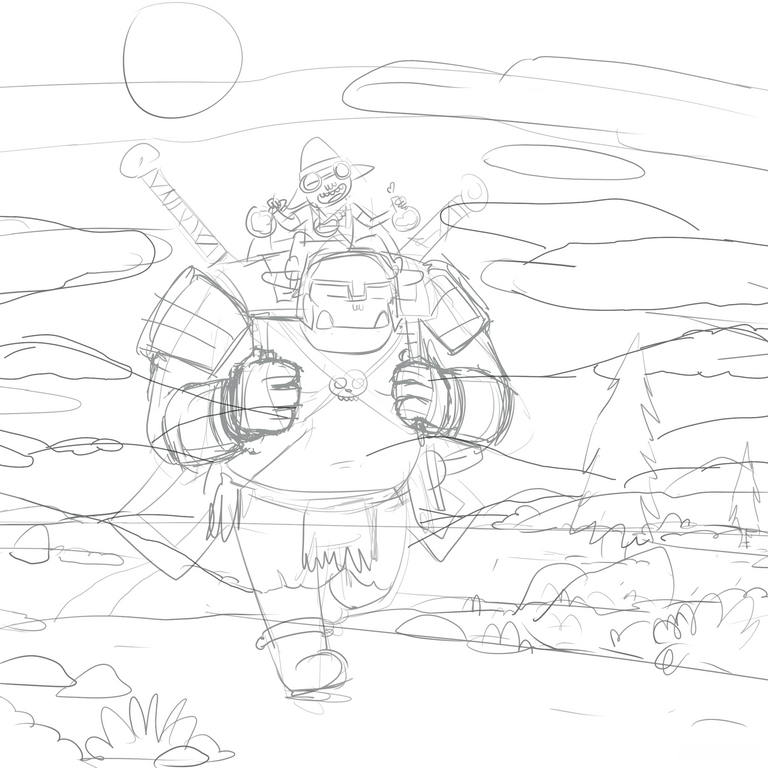 Rough sketch will help you build the idea of your artwork quickly!
It also helps you commit to that piece and do your line work without any hesitation!
SECOND STEP is to do your Linework!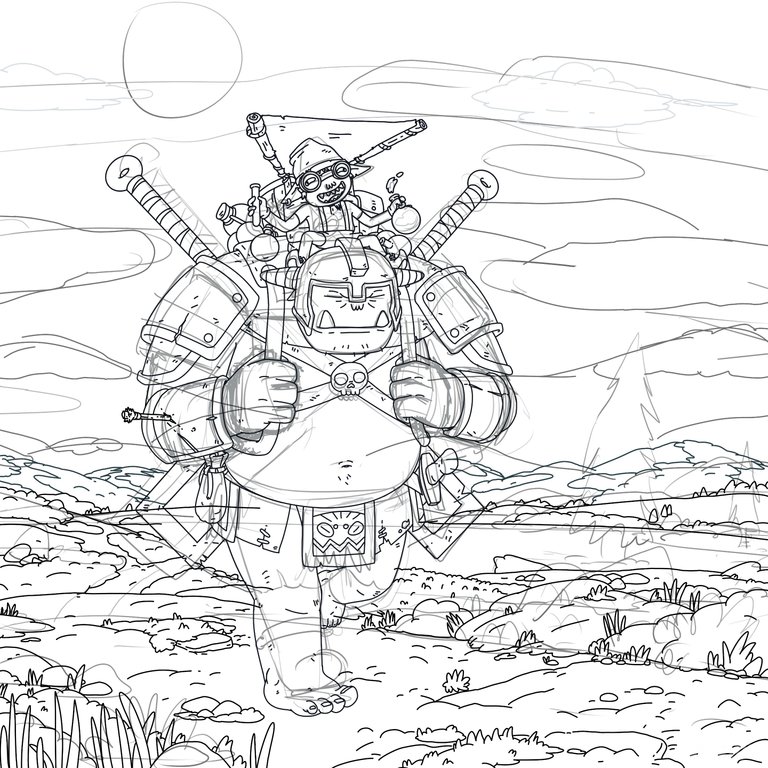 For me Linework is the foundation to what you have drawn!
If you do the linework all you have to do here is to focus and spend some time refining your work and giving more details to it! Make sure to separate the layers to your Character and your Background.
Don't be afraid to add or change some details to your work because you have the control and also, it will give you more confidence with your artwork!
THIRD STEP is to put the base color to your linework.
(NOTE: don't use the same color with your character and your background)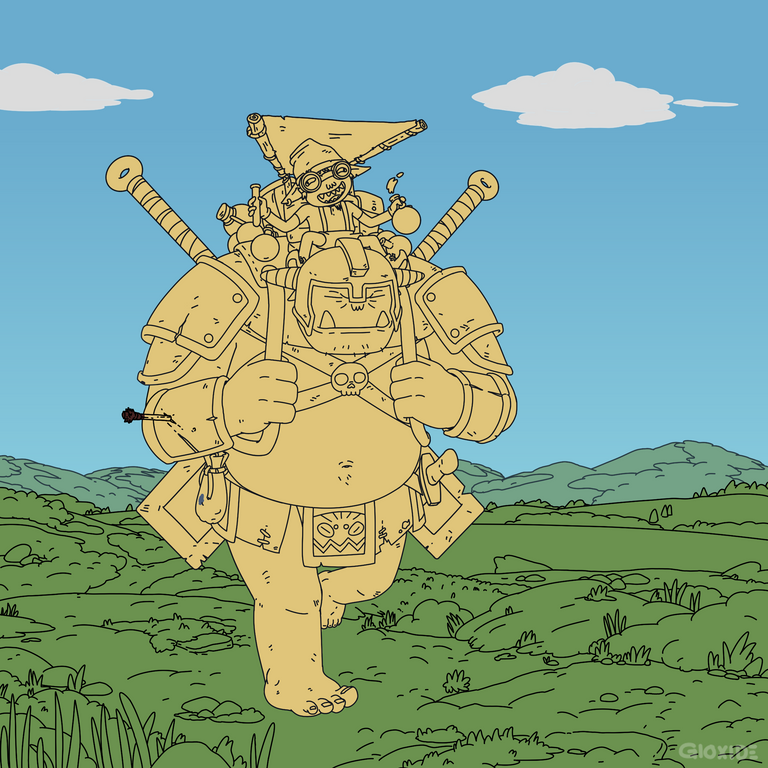 Separate the colors of the character and the background again!
This will help you with the fourth step!
FOURTH STEP is to add your Flat Colors!
(to those who don't know what color palette to use, you can search your favorite artists and make their color palette your inspiration!)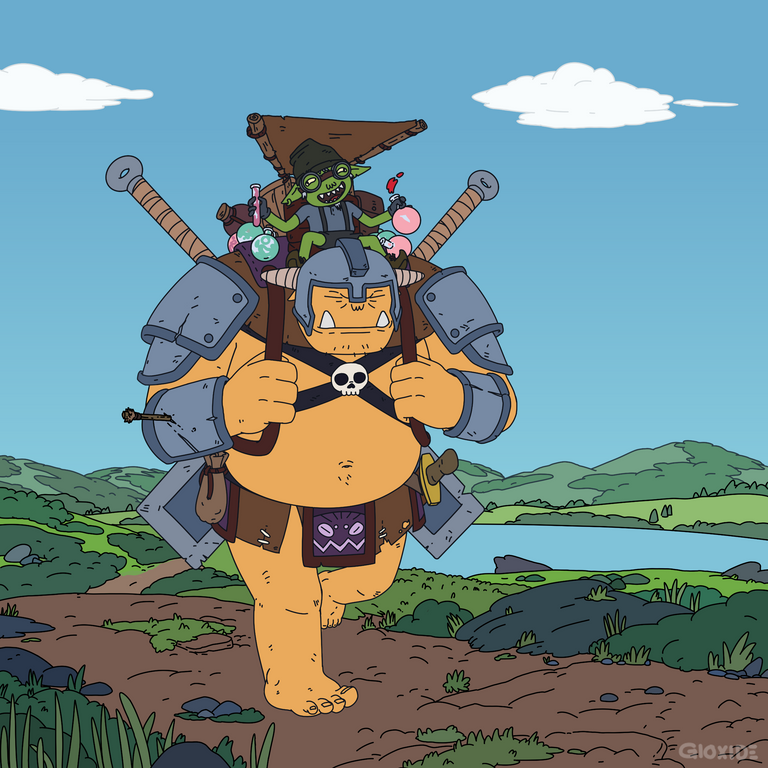 By separating your base color you can just use the Clipping Tool or Masking Tool and make your work easy and efficiently!
FIFTH STEP is to add your Shadow! Now putting some shadow can be tricky! The light source will play a big role to the illustration! I suggest you watch some YouTube tutorials to learn the basics of shadowing!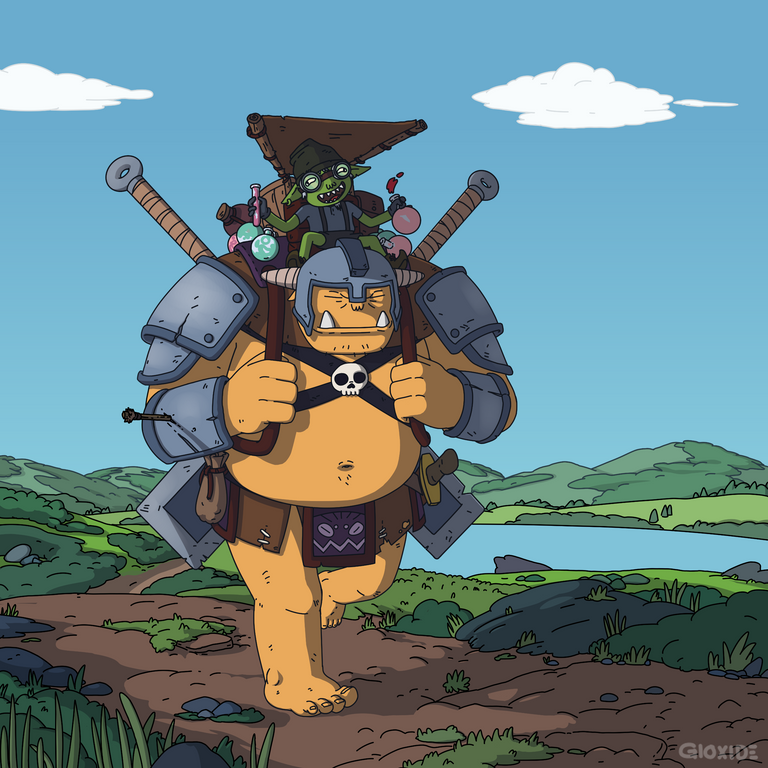 For the shadow turn the layer's opacity to 35%.
(Tip: For my shadow, I use blackish blue because it's relevant to the Environment that I picked which is the Wide Blue Sky.)
You can stop right after you put your shadows, but if you want to give more spice to your illustration you can proceed to my final step!
The THE FINAL STEP is to add depth to the illustration!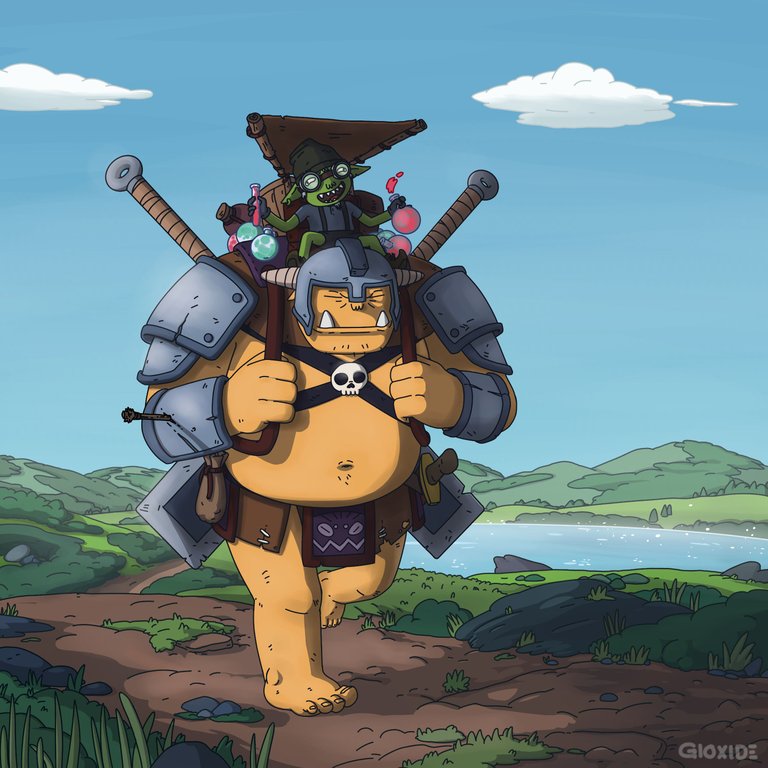 Adding light pollution, more shadow to specify little details and light reflection to the metal parts will give spice to your illustration and your done!
I hope that this process helps you at some point!
Thanks for having the time to read my process on making my digital illustration. I hope you enjoy it! See you in my next post! Cheers! 🍻