Here is a cold prairie walk for this #wednesdaywalk by @tattoodjay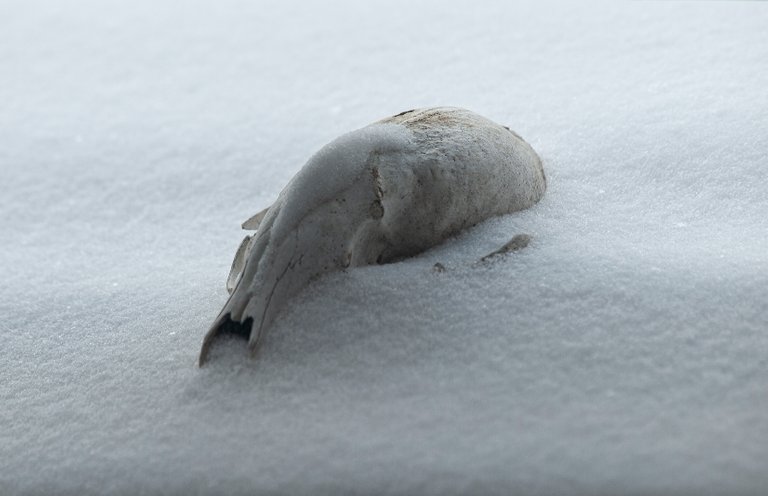 January and February are the worst two months for cold in my area. But it is better to keep up the walking habit for health and deal with the harsh cold weather. Out in the prairie I spotted a raccoon skull buried in snow looking kind of ominous. Sort of like seeing a cow skull in sand in the desert.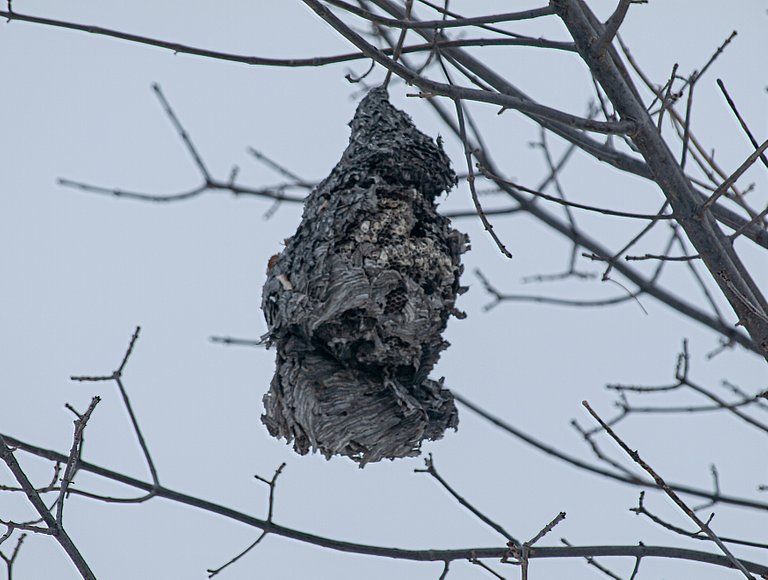 Winter seems to kill off all sorts of things like this pale faced hornet colony. Without the leaves on the tree you can spot many of these huge hornet nests abandoned in the trees. I believe the queen hibernates under tree bark and emerges to begin building a new nest in spring. The whole colony dies off each winter except for the queen.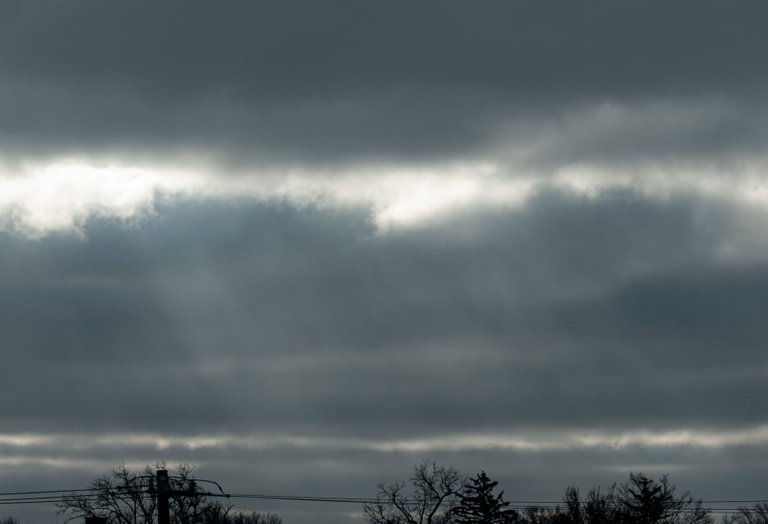 The sky was dark gray and overcast, but there were a few sunrays breaking through in areas.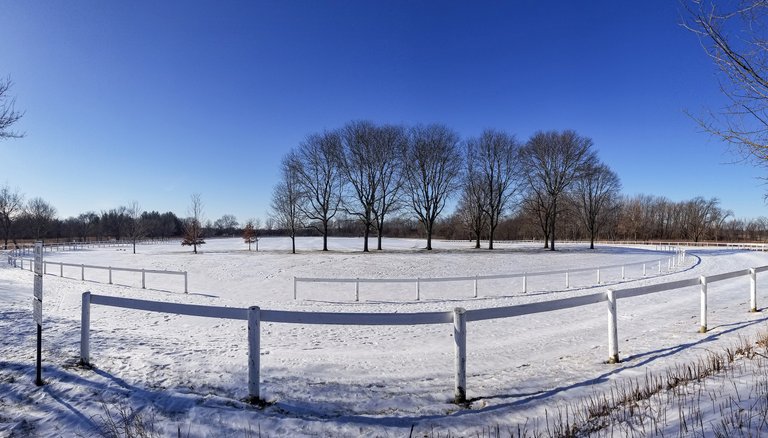 Earlier in the week I had tried going for a walk here with my fiance but the snow had melted then froze again making it too slippery to walk without cleats.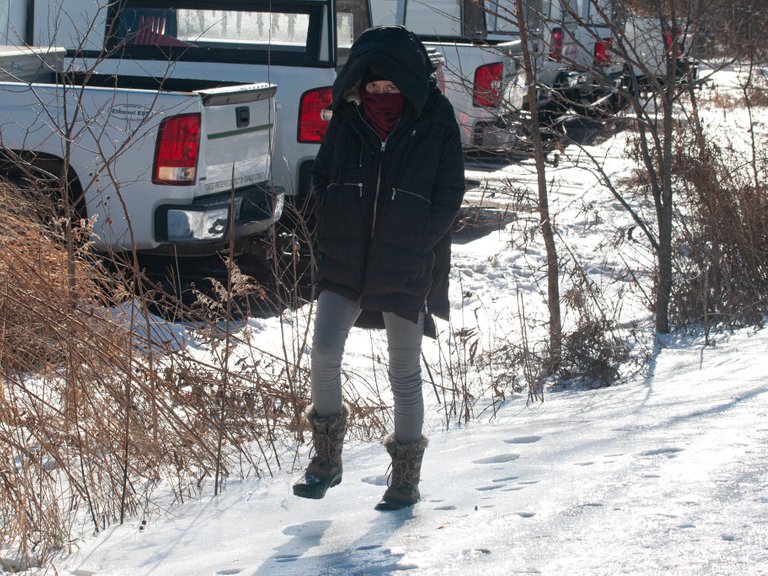 Here she is trying to walk on the crunchy and slippery ice. We ended up having to turn back after slipping a few times. It would have been a nice walk because the sun was out.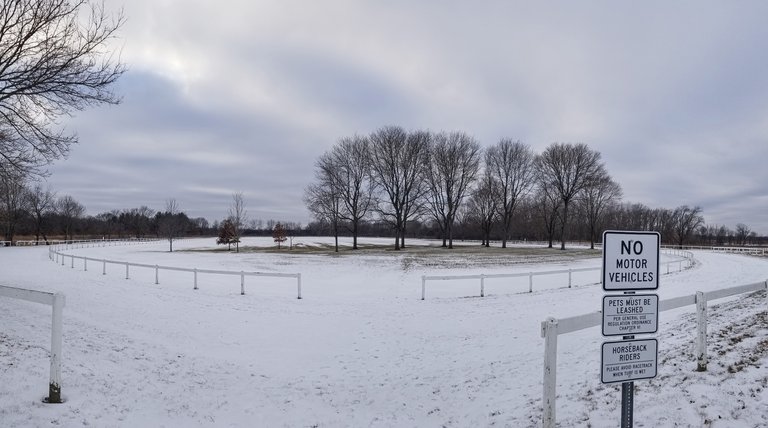 Now with our cleats attached to our shoes we are able to walk here. But now we are missing the sun.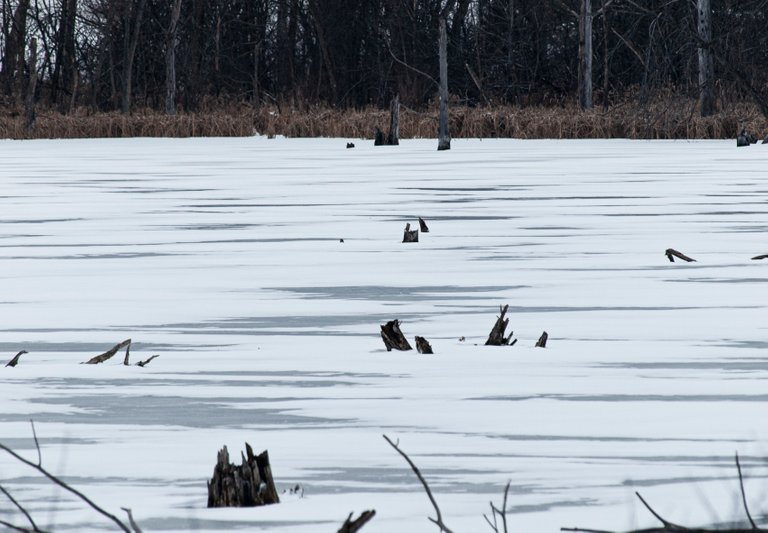 All the little pond areas are frozen solid. We didn't attempt walking out on the ice just in case it had a thin area.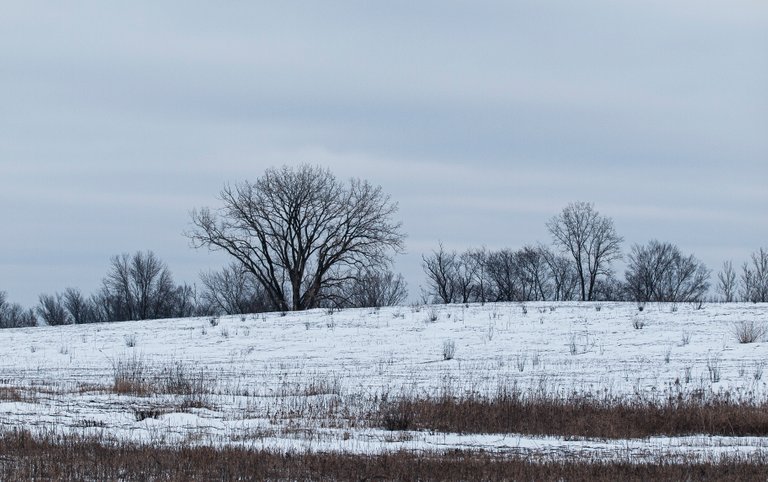 Instead we just walked the prairie land looking at the desolate landscape.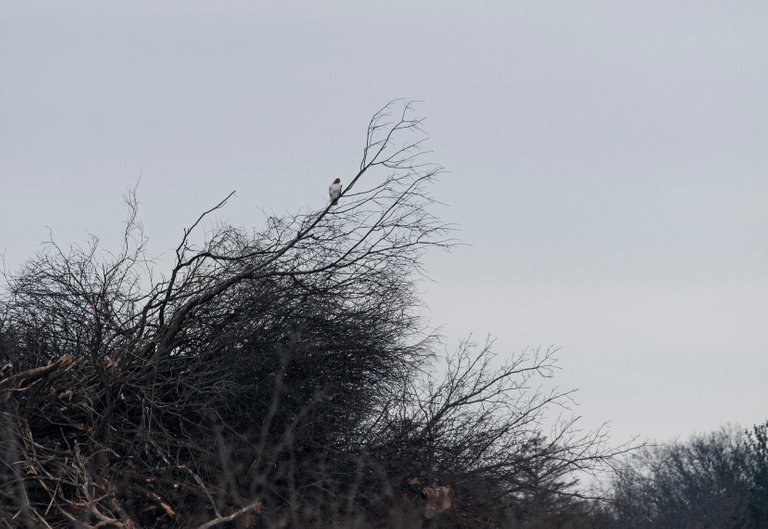 I did happen to see a few #featheredfriends trying to deal with the harsh winter. This is a red tailed hawk looking out in the fields for voles. More soon on this guy for #featheredfriday (he did manage to catch some prey).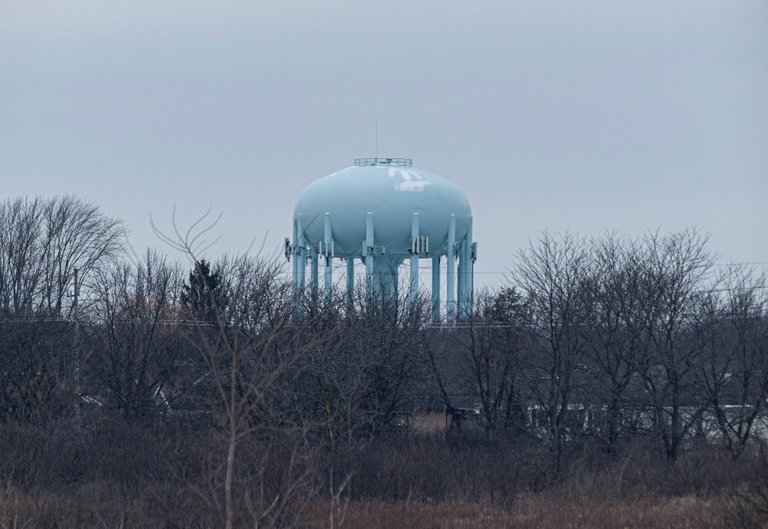 Now the walk has ended, the cleats are strange to walk on and seem to reduce shock absorption of your shoes. At least we weren't slipping everywhere this time. The water tower in the background signals we are coming out of the desolate prairie and back to civilization. After our walk we went to an Indian restaurant and got hot chai tea to warm up.
That's all for now thanks for looking :-)