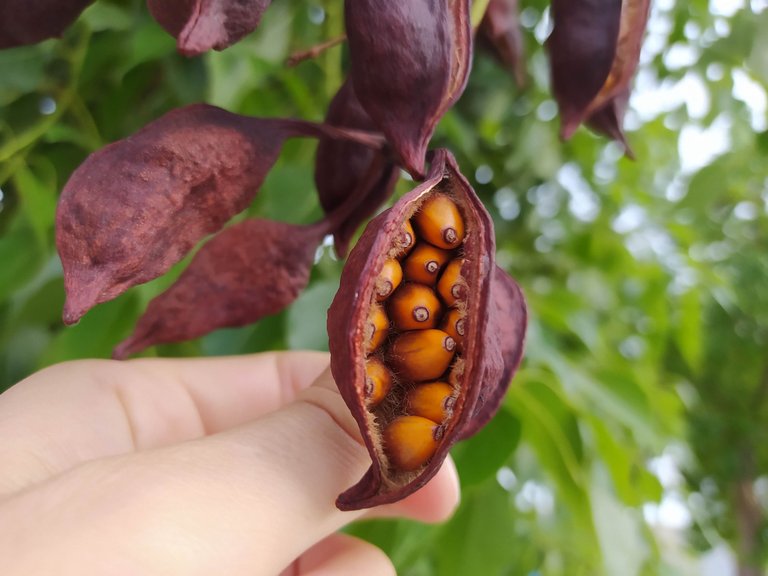 They are all the time around us, those little things that can make our walks nicer and prettier, don't you think?
I mean, what would be interesting in passing by the same street or place so many times? We know, humans are funny beings, they get bored after seeing so many times the same thing. They will start to see the world as a grey place, a plain and colourless sight. Nothing new to see or discover. But those same humans can also react differently and find the little details that are offering themselves as gifts for everyone - or at least for those who want to see them. Noticing them makes a difference.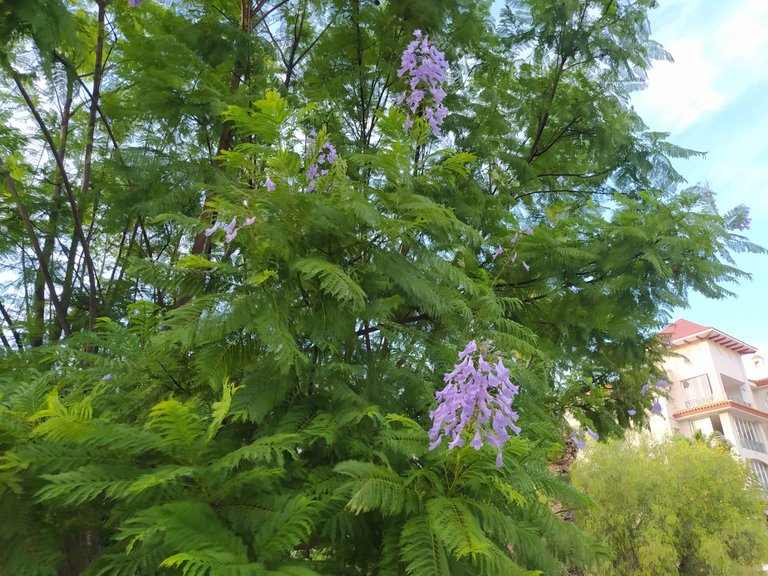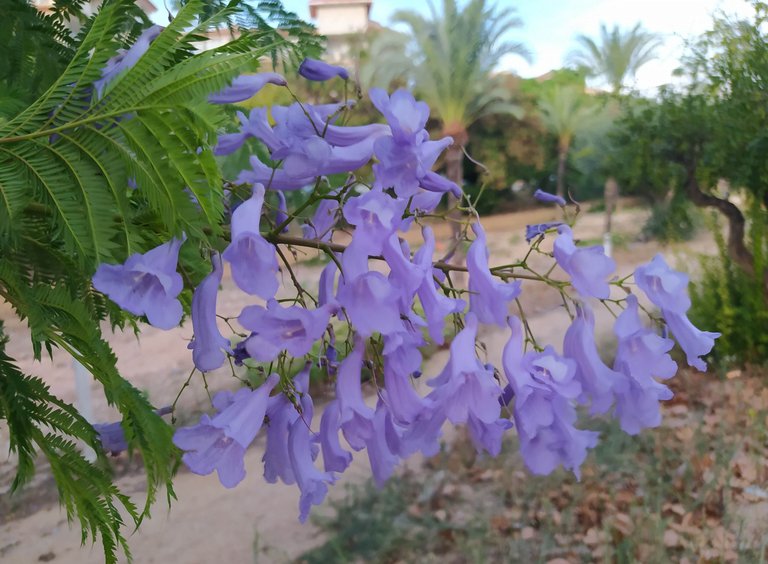 The tree of jacaranda is bringing the purple flowers usually in June. Why it is blooming now, in September? We could think that mother nature just made a mistake and didn't calculate well the months, though it can be a very special reason too for this unusual time of blooming.
Or why would the hibiscus bloom in so many different colours if it is not because it wants to attract attention? Maybe for its selfish reasons... but let's try to see it from another angle, maybe it blooms to give us visual pleasure. Whatever its reason is, these hibiscus bushes have decided to bloom all year round in our little town.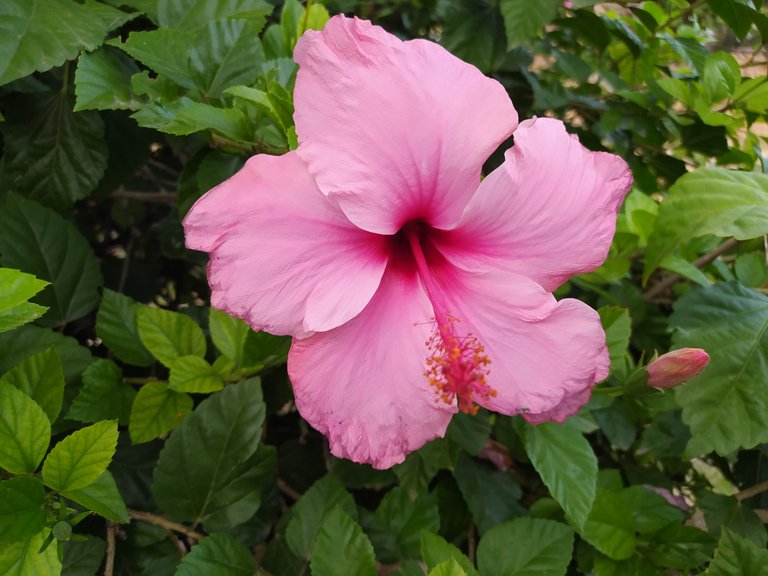 And the hibiscus is not the only one that grows everywhere and gives flowers. The oleander shrubs grow like weeds, you can't even get rid of them (and why would we?). It's a common sight to be greeted by its flowers in the streets, many times growing behind the fences.
But one thing is tricky with this plant.
It is toxic... though it can be again a cool detail that nature thought about... as it is an opportunity to make jokes around its toxicity and how could we just accidentally use it.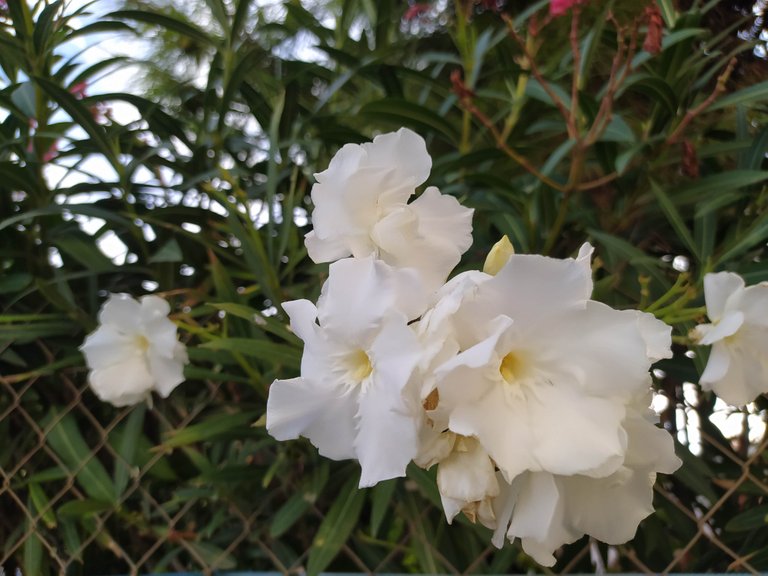 What indeed is not toxic and grows in abundance here on the Mediterranean coast are the olive trees. The climate is just perfect for them, and besides oranges and almonds, this is one of the most common trees growing both in orchards and in wild. And again, although we see it so many times, I see the small fruits pretty.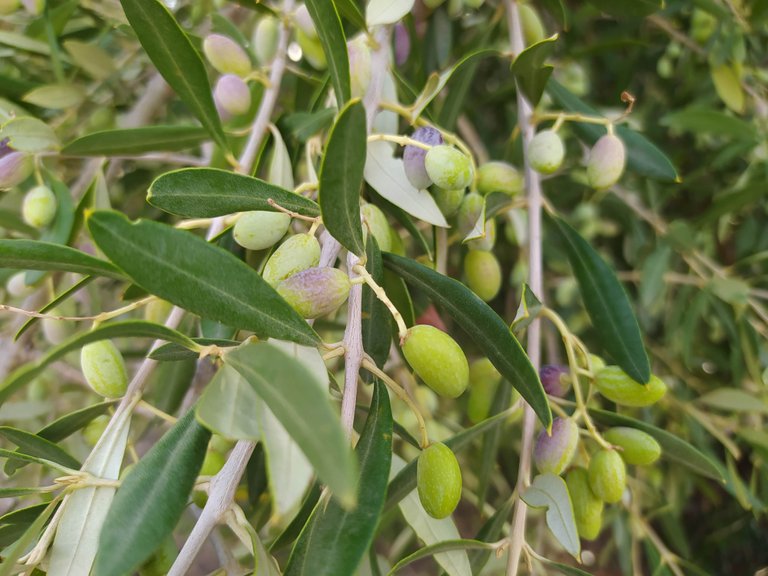 If you are a person that is not really into watching the small details in form of flowers, and you like to see a bigger picture, then there is an option for you too to see the world more interesting. Just look up to the sky. If it is a nice day, with blue skies and adorned with white ( and even grey) clouds, what nicer you could ask for?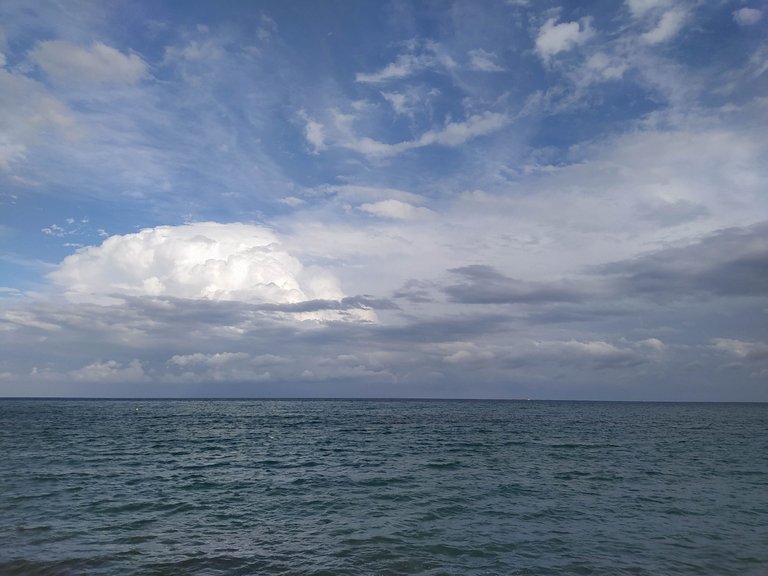 These ones made it to the sea, but many clouds the day I walked and made these photos stayed stuck in Sierra Bernia. They made a fluffy, creamy topping on the cake... sorry, I wanted to say hill ;)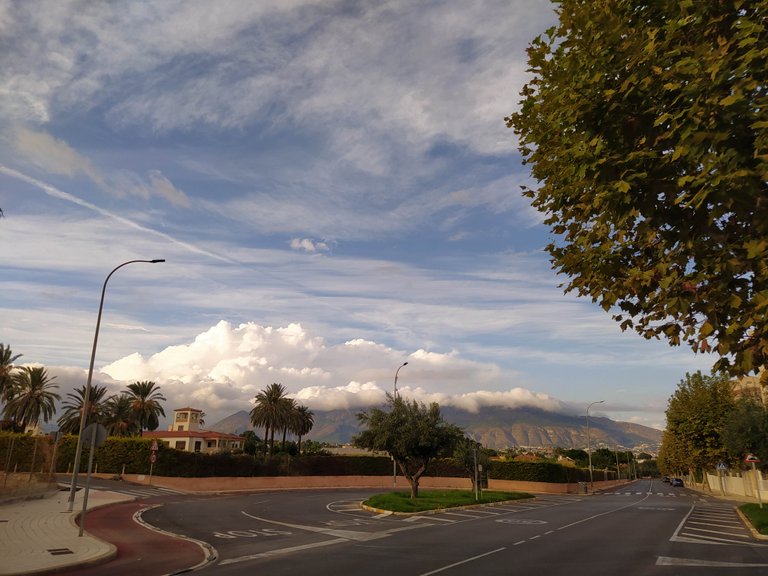 Some of the clouds were sailing in the sky above the roofs and tall palm trees. Should we try to reach them, as the trees are doing? Catch some cloud, like dreams they would be, or just let them go on their path and appreciate the sight?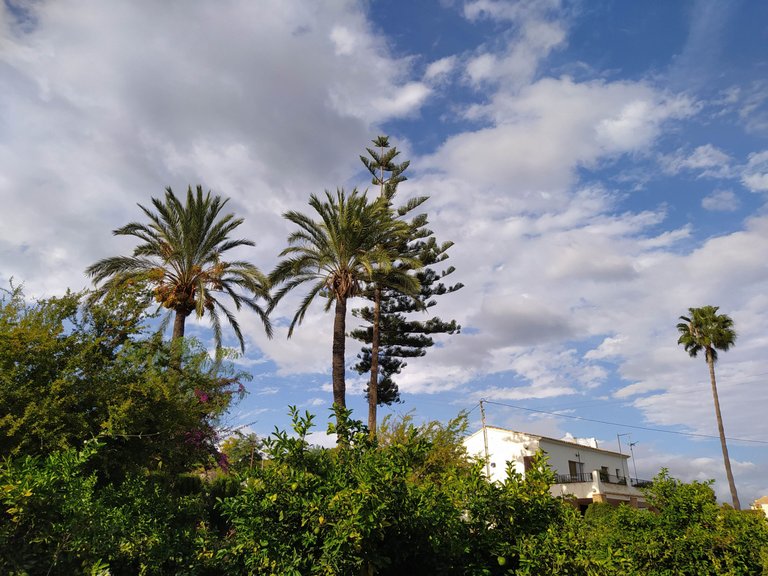 Going back and touching with two feet the ground is as same nice as flying with the imagination. The secret is to see those details during our path that would make a difference for that day. Paying attention to colours, and combinations they give. Blue sky and white clouds. Yellow and white stones and green leaves all around. Colourful flowers, blooming on bushes and trees...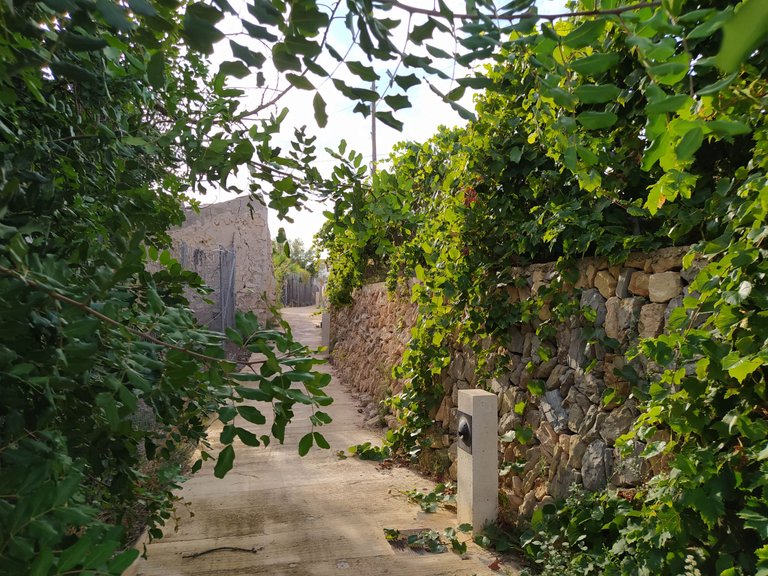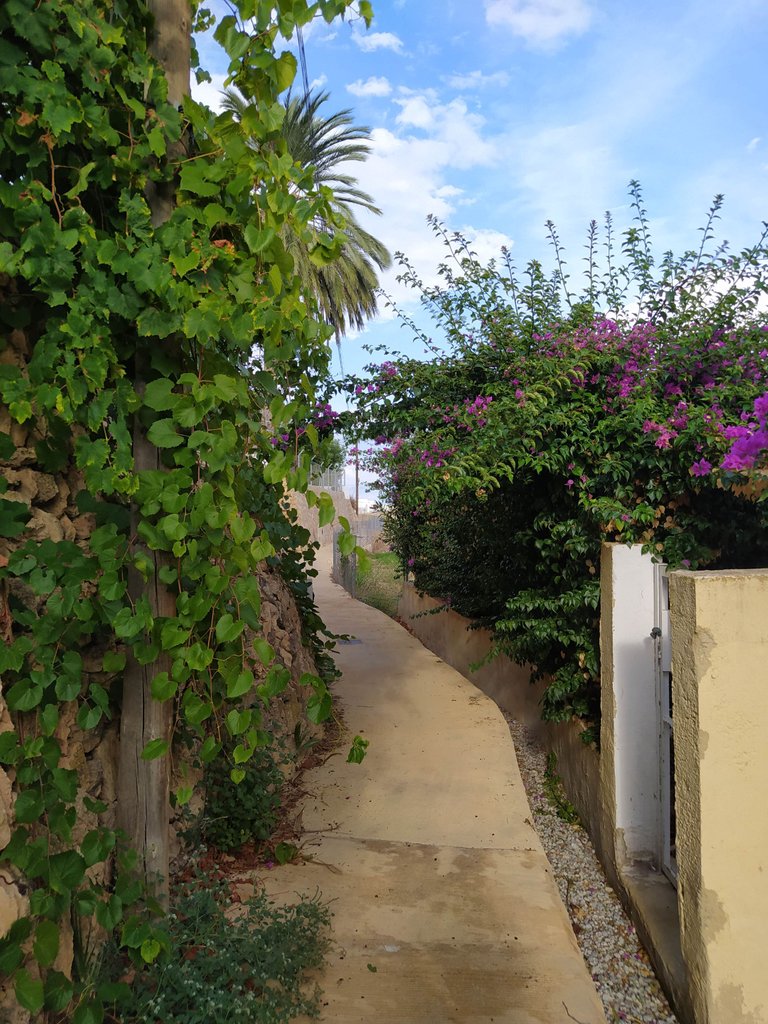 The number of combinations is endless. Even this house that serves as supporting material for the creeping plant is charming. So simple but that is a little gift to see too.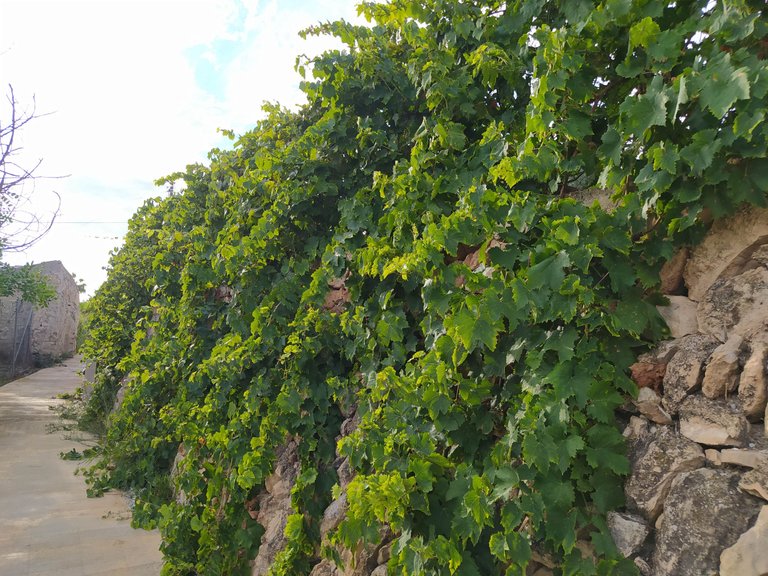 Another real gift is to see plants growing from stones and concrete. How do they find their way to live in these conditions? The roots managed to bring life to these succulents (maybe some lucky bells variant?) which now decorates the stone wall. Just incredible how life can't be stopped, right?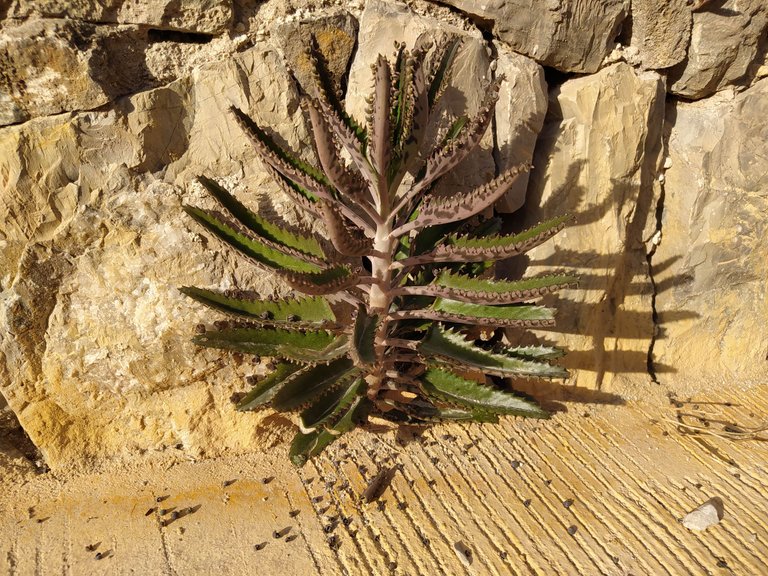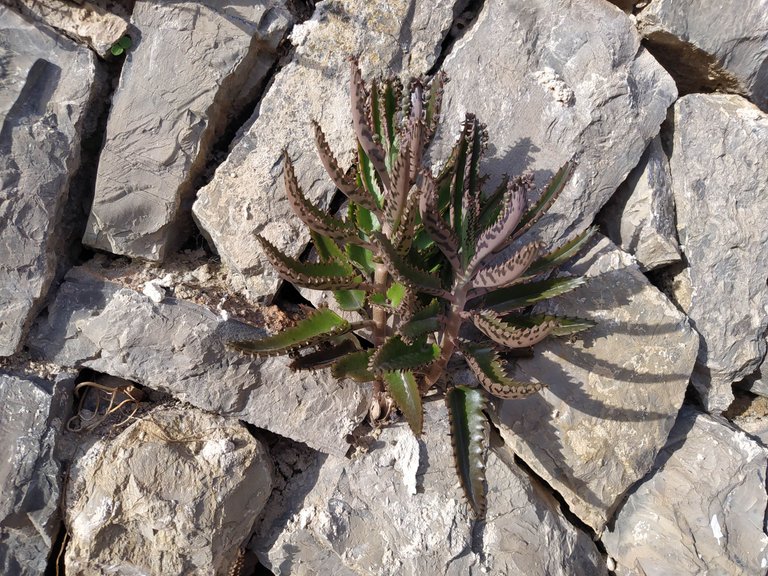 I am more than sure we all see the little details around us. If not, let's try to find and see them, and appreciate them as they all have some higher purpose in this world than we might think. What are the small life gifts you have found today on your path? You are welcome to share with us your story!