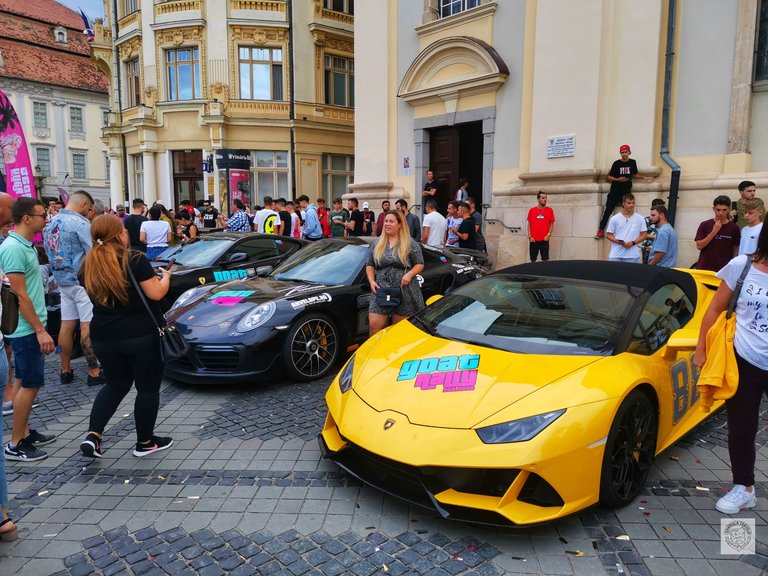 Hey, Wednesday walkers! 💛
I hope you are having a beautiful sunny day! 😊

Not for a few times I expressed my excitement for living in Sibiu just because it's a beautiful city located in the heart of Transylvania with lots of cool places to see both in town and around it. But something even more exciting is how many events occur in town during the summer when it's hard to find a day that is not already full of events happening simultaneously in more parts of Sibiu.
So after attendings tens of events from which some were already a habit but quite a lot represented a first time for me, there was also organized GOAT Rally where this was at its first edition. The event is not an actual rally, but a tour through some of the biggest cities of Romania that gather together tens of drivers of luxury cars who are showing their gems on four wheels to a bunch of people.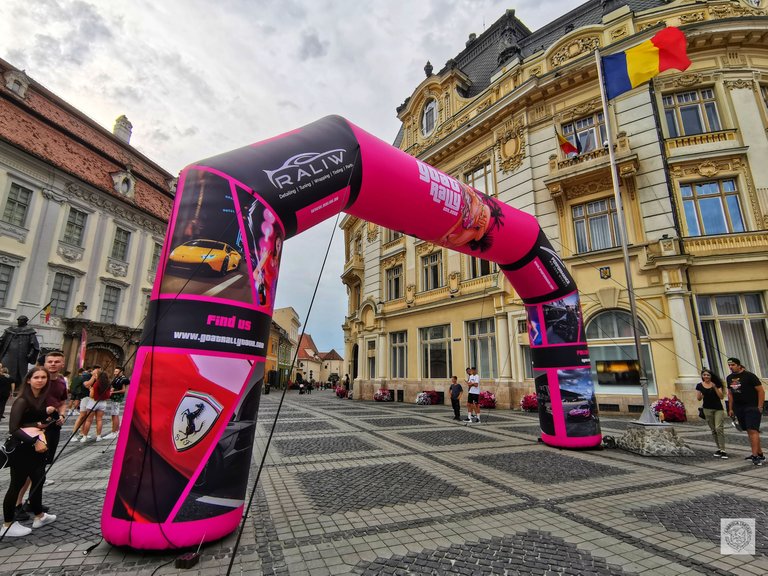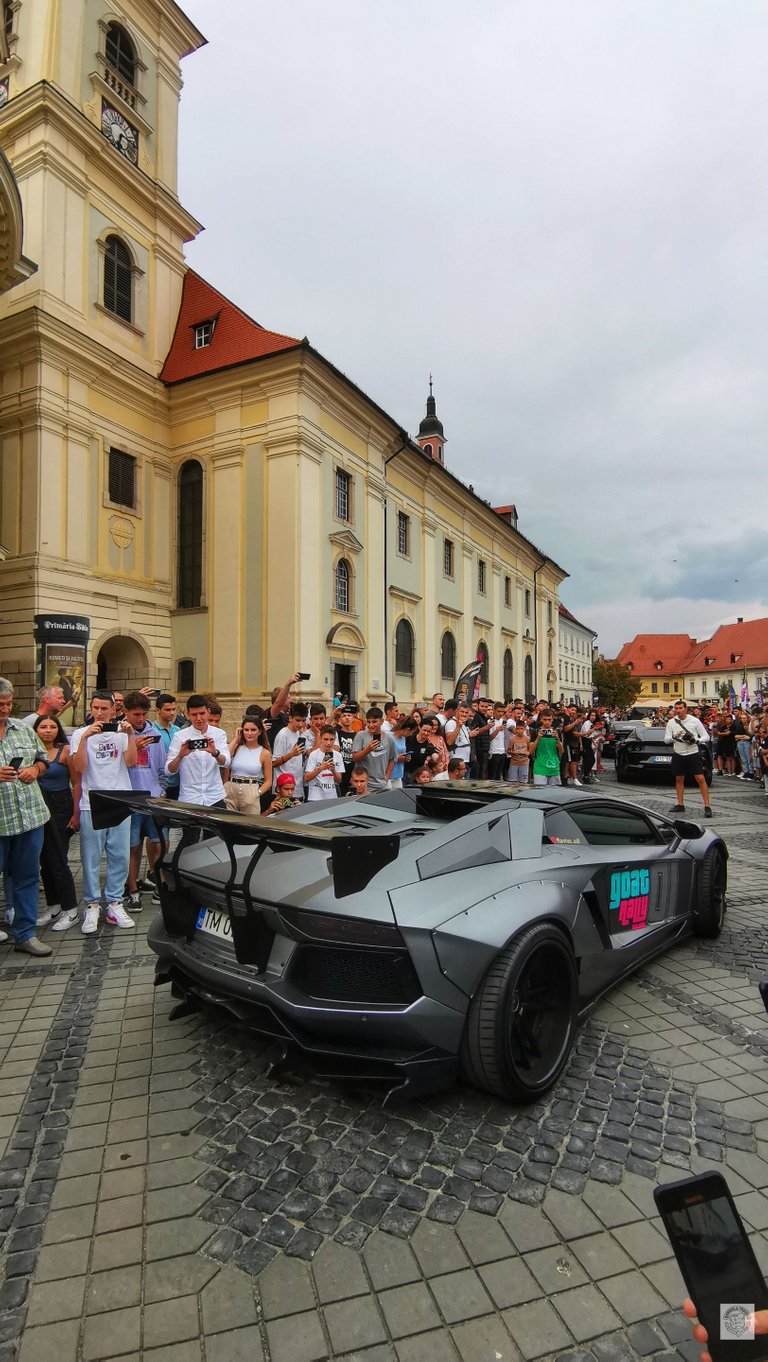 Talking about the first edition of GOAT Rally and that it wasn't too promoted, I had big hopes to get to admire the supercars on a chill day, without meeting a bunch of people especially that it was during the working hours of a week day. The thing that it was also a rainy period and that day wasn't seeming any better, made me think that there will be just the very few guys seen in the first picture from ahead, but as the moment when the cars should arrive was approaching, the more and more people were coming, jumping from maybe 50 people to 500 in no time.
So the parade was definitely a mess with very few moments when you could see a car crossing by just because no one was respecting the distance and was getting in front of the others no matter if they were there one hour before... but I guess excitements speaks louder than being respectful and kind.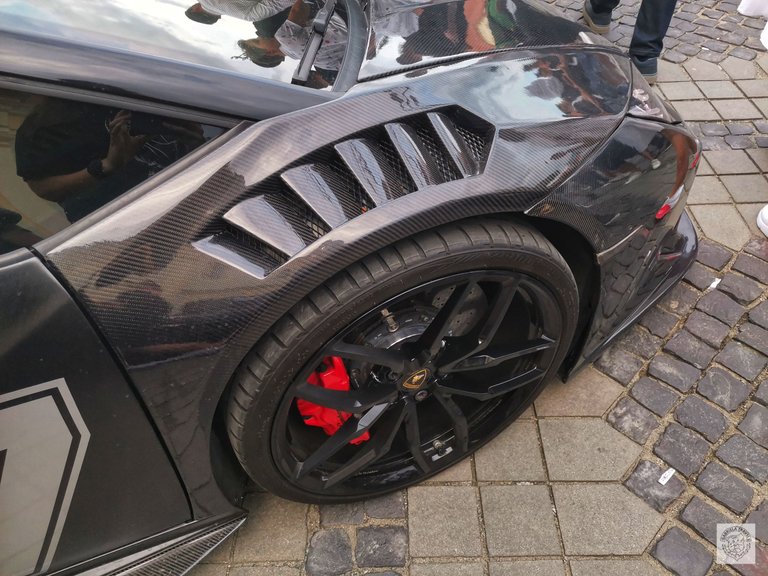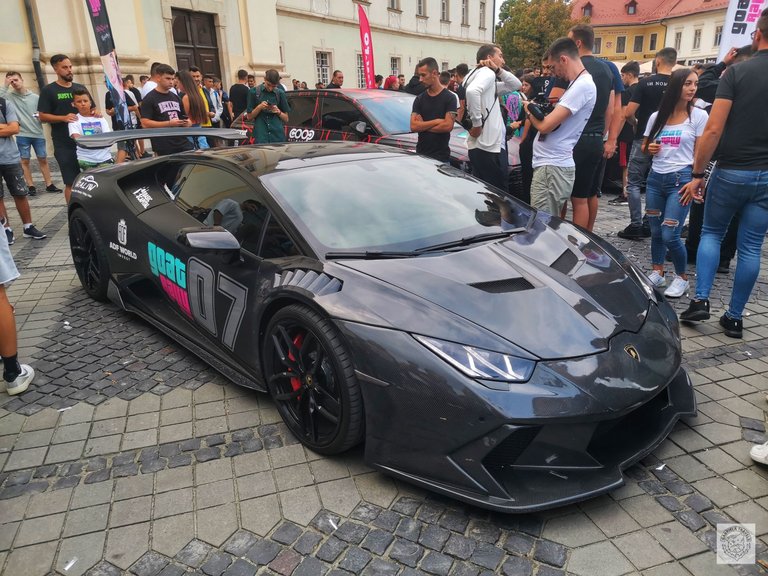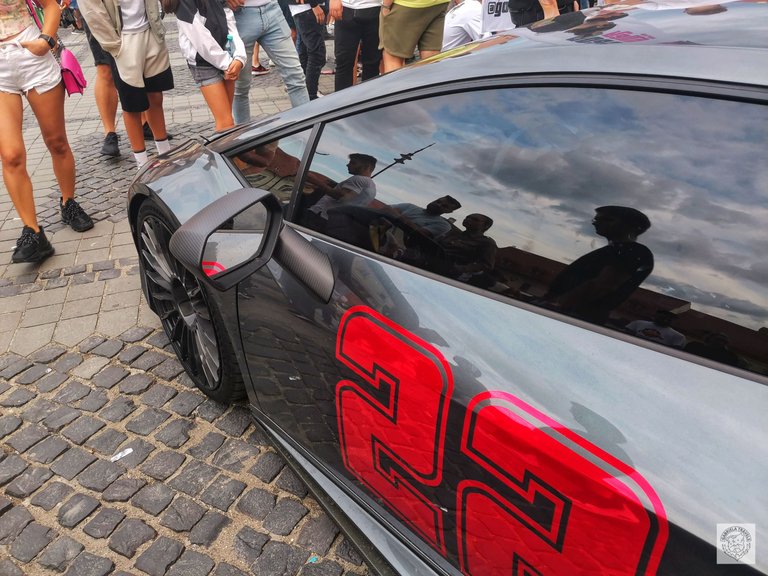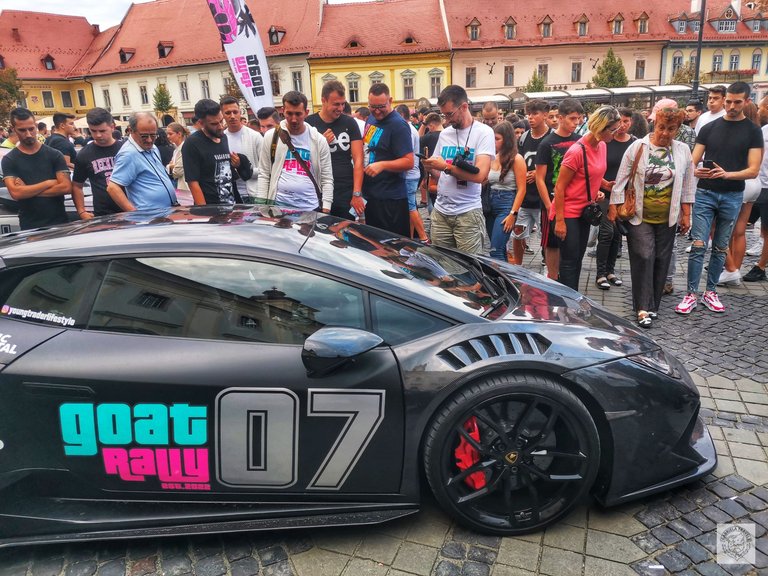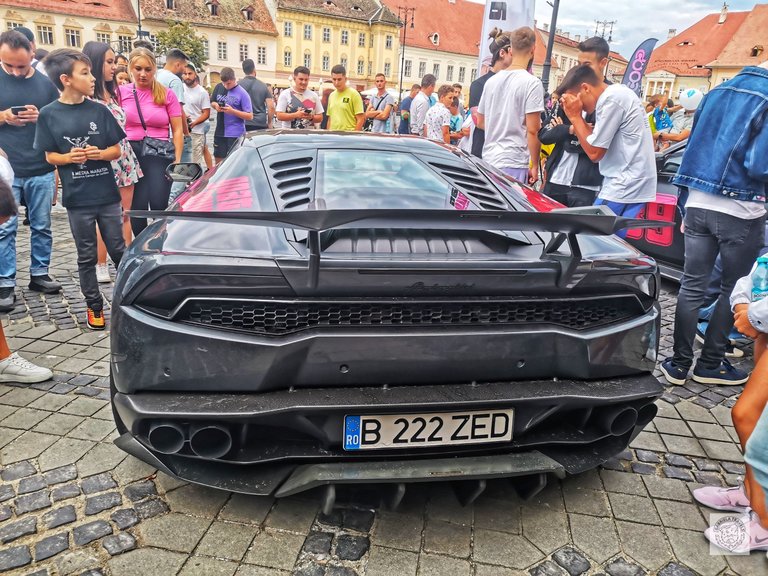 On top of seeing a lot of cool cars that you won't meet every day on the streets of Romania, there was also a guest at the event that some of you might recognize if you are into this world of powerful cars, who's known as Zed in online where he has close to 1M of followers on Instagram and around 350k on YouTube.
During the time, many people wrote articles about Zed, saying that he is either Turkis because of his characteristics, British because he speaks English very well, or even Austrian, but in reality, Zed is a Romanian entrepreneur that has a lot of businesses abroad and a collection of supercars of no less than 800,000 euros!!! So considering that he doesn't visit Romania too often, people were crazy to meet him in person and even take a picture together.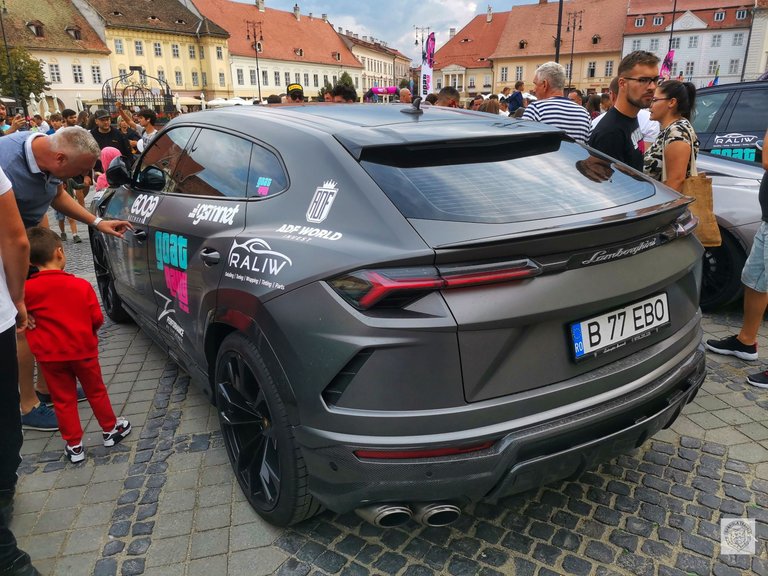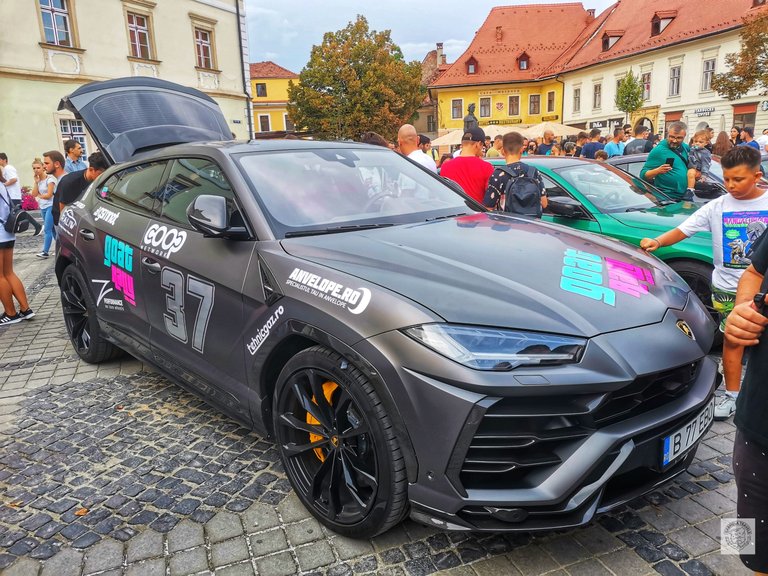 While everyone was pushing the others to get closer to Zed and talk a bit with him, we took advantage of seeing some of the other cars where there weren't too many people, starting with a Lamborghini Urus.
Anyway, since I've seen quite a few models of Urus being driven on the roads of Romania, we walked further to see some more Lambos from which we remember the famous Aventador and Reventon where one of the models had also the cabriolet thing.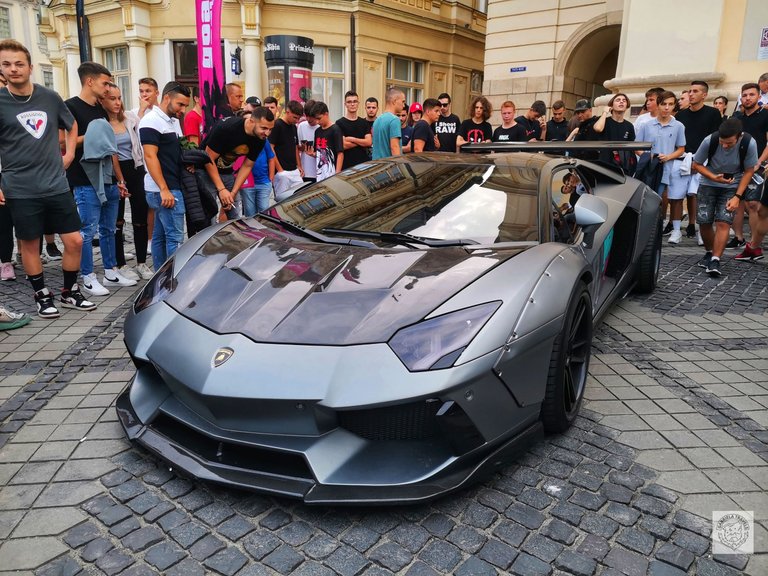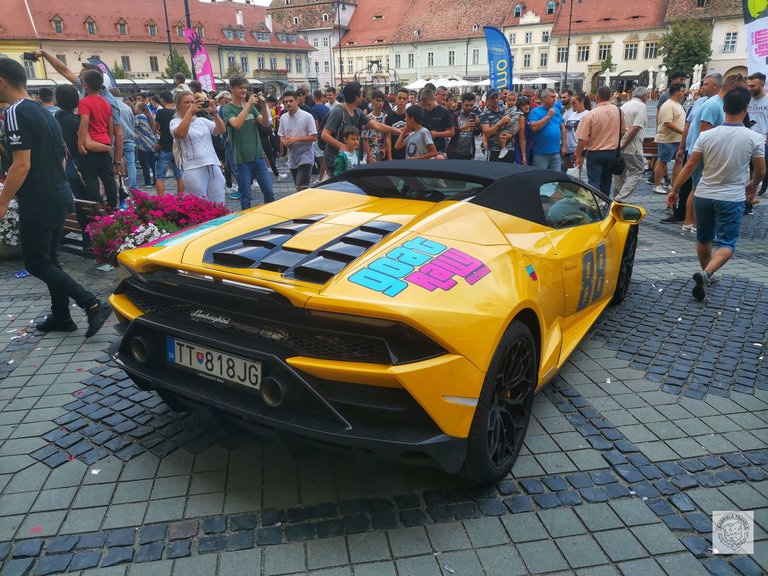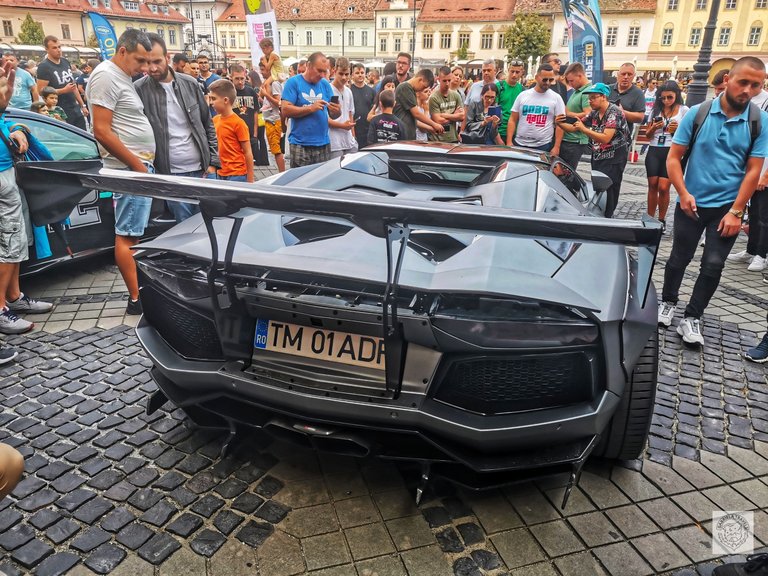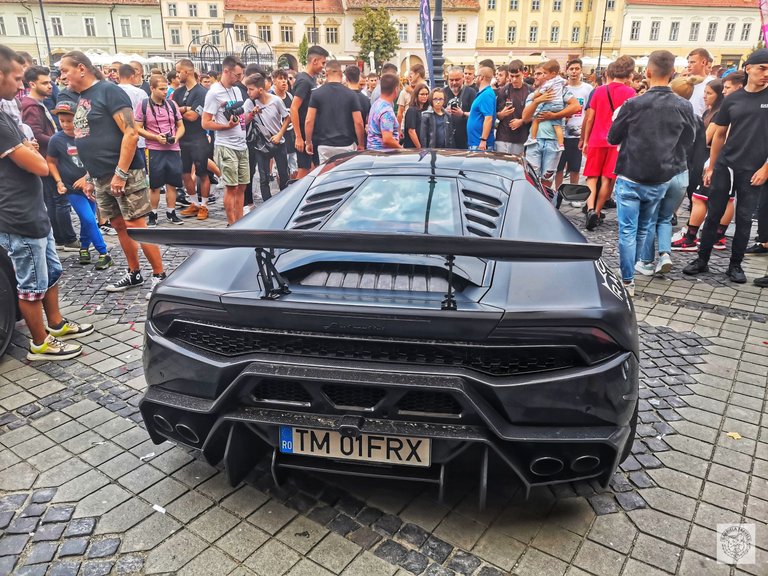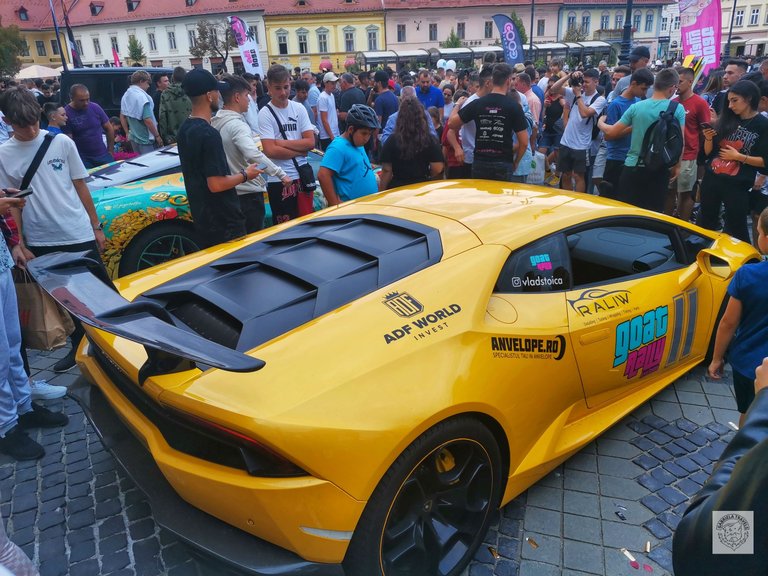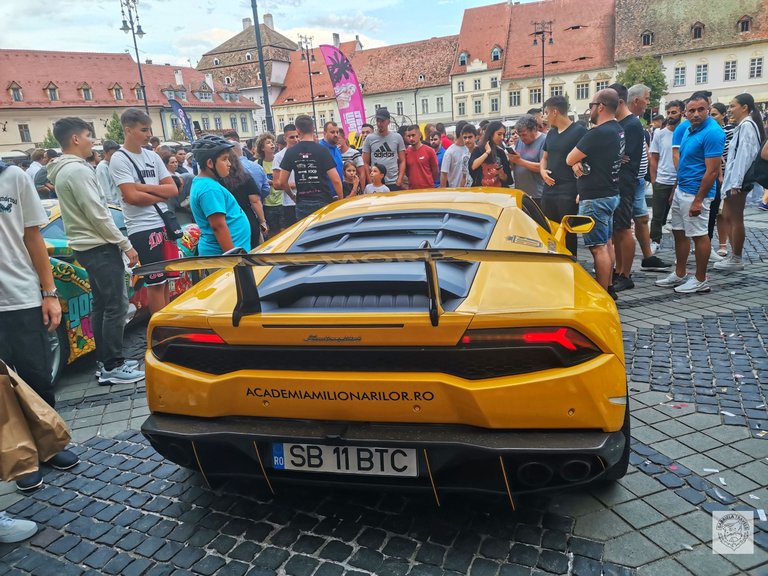 I wasn't surprised to see that some of the cars had license plates like BTC or that some crypto-related websites and sponsors were promoted on the body of the cars because I think we are all aware that these cars are pretty hard to get on a normal job and that if you know how to work with crypto then you will fulfil your dreams a lot faster than common people, but it's also a nice way to encourage people to keep going no matter if the market is up or down.
Are you a Lambo fan?
Thank you for taking time to stop by, upvote, comment, follow, and/or reblog my content.
All the support is highly appreciated. 💛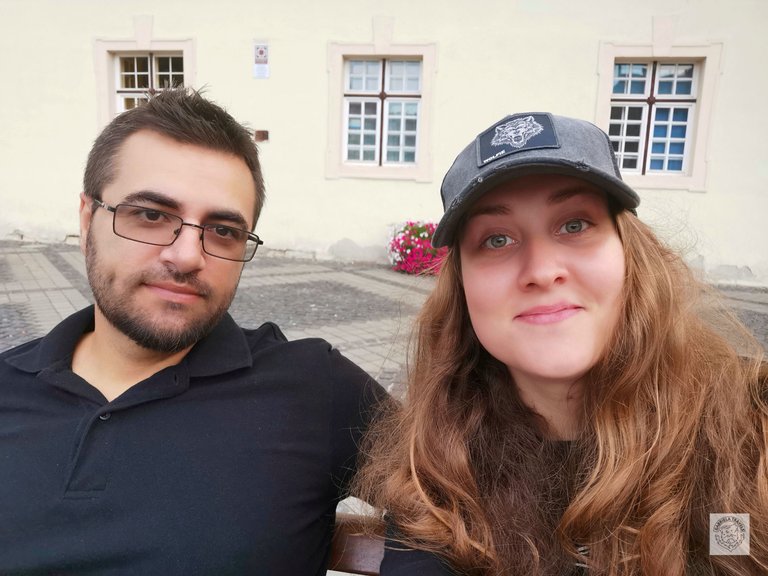 Important NOTE:
all the pictures attached are mine and were taken by me;
I used my phone to take these which is a Huawei Nova 5T;
this post has been created exclusively for the Hive community and its members;
I reserve all the rights for anything written and attached to this article.
~ @GabrielaTravels ~

Don't forget to check out the rest of my posts too, from travelling to gaming, from cooking recipes to film reviews and more! ❤️

FIND ME ON:
↪ Blog: http://gabrielastravels.wordpress.com/
↪ Fiverr: https://www.fiverr.com/gabrielatv/
↪ YouTube: https://www.youtube.com/gabiivdesign
↪ Instagram: https://www.instagram.com/GabrielaTravels/
↪ TikTok: https://tiktok.com/@gabrielastravels/
↪ Discord: GabrielaTravels#0104
↪ Facebook: https://www.facebook.com/gabrielaistraveling/
↪ Twitter: https://twitter.com/GabrielaTravels
↪ PayPal/Contact: gabriela.valceanu19@gmail.com