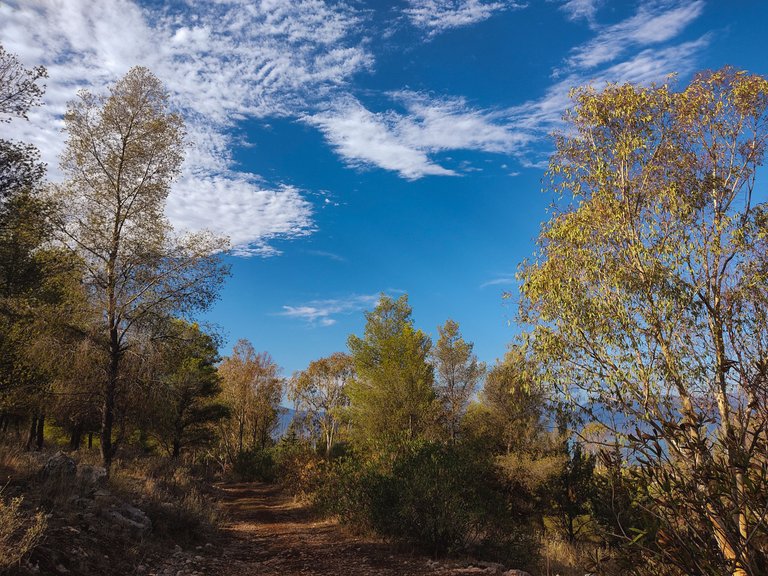 ---
This morning I went for a walk with Marcos, our loyal canine friend and I have found the perfect opportunity for a few new shots. Yesterday it was raining and everything today was clean and clear! Nature is finally awakening after a long and dry summer and the smell of the wet soil was the perfect companion :)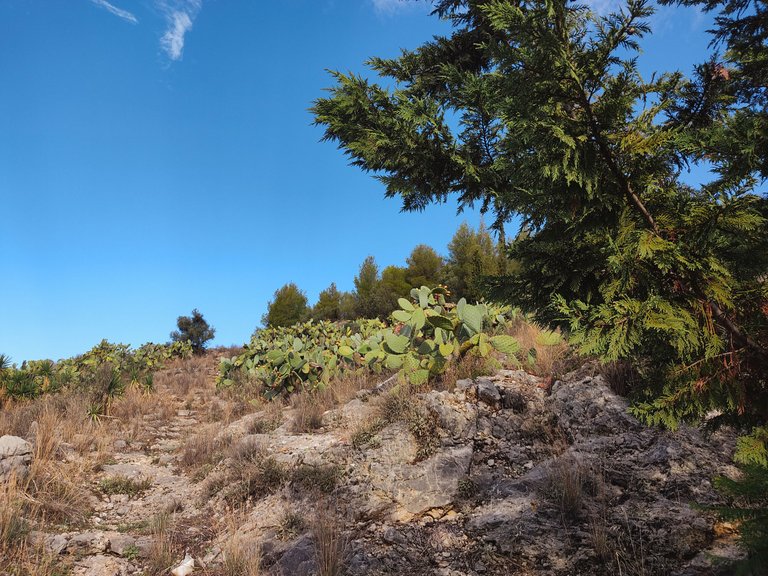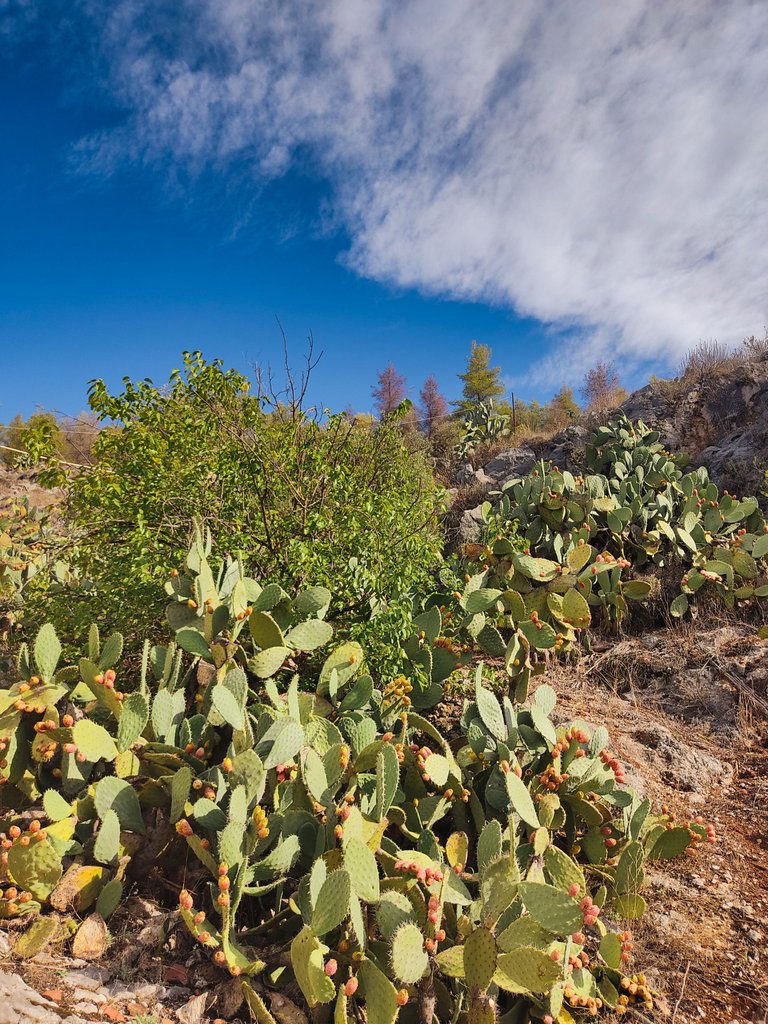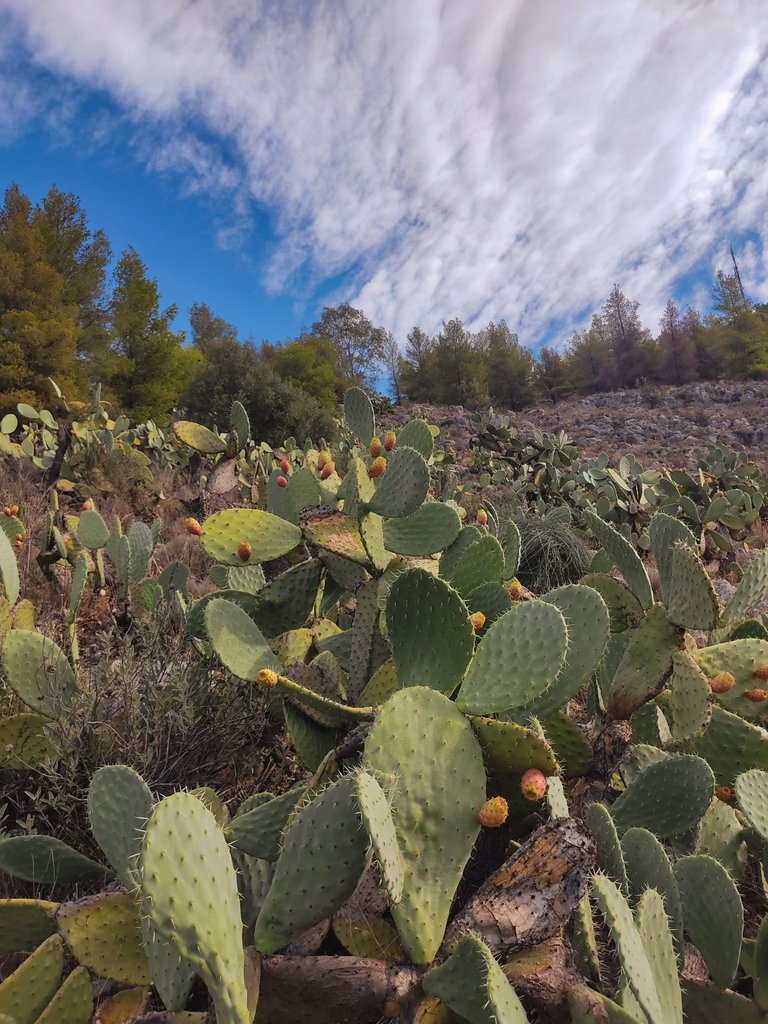 If you have been following my blog you might know that @traisto and myself are on a trip. In my last post we were at the island of Kythera but now we have reached the mainland. And after 2 weeks of camping we have found shelter at a small cozy town! Any ideas which one?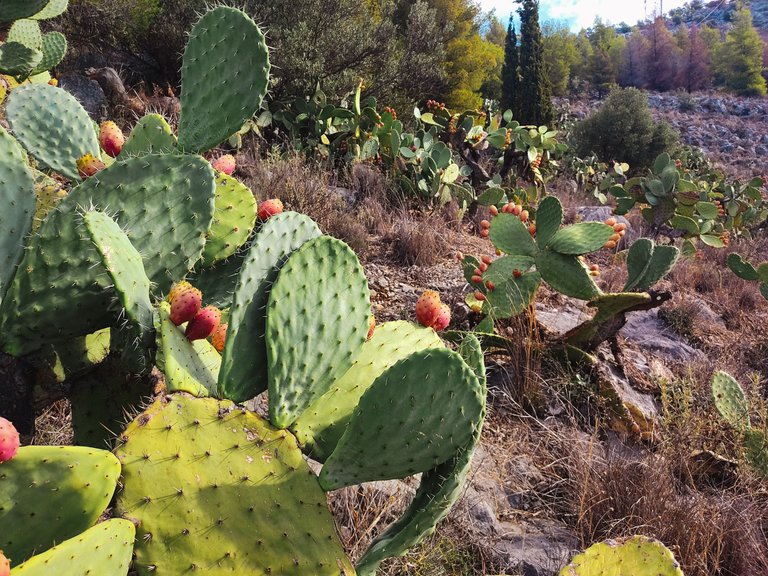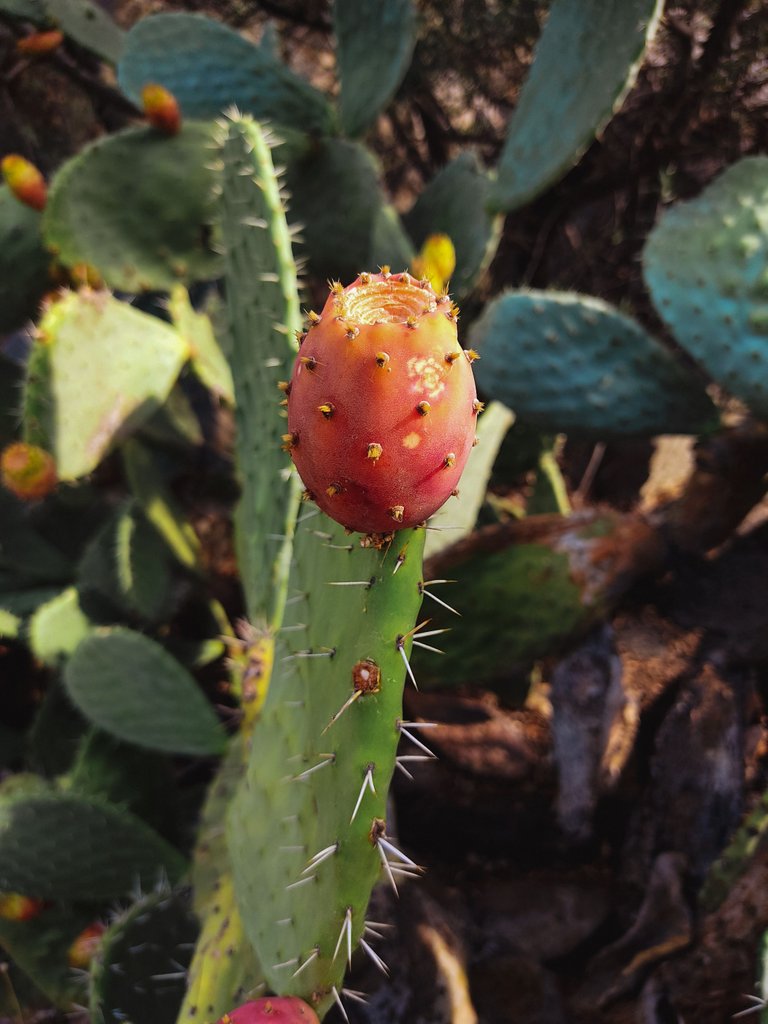 The prickly pears looked yummy and I was sorry I didn't have my knife with me, to taste at least one of them, but I took plenty of pictures instead :)
And those tiny flowers along with the first grass look so charming! Maybe the fact that I haven't seen many flowers during the summer is helping my increasing enthusiasm :)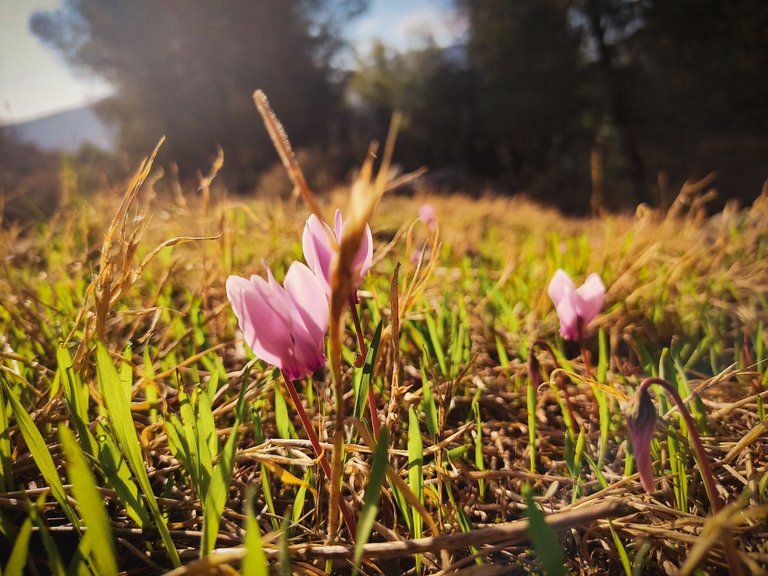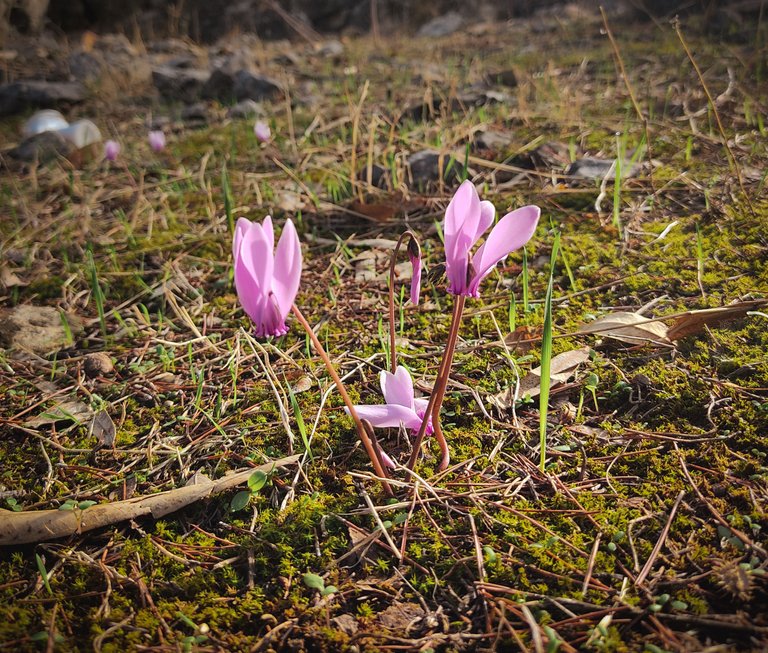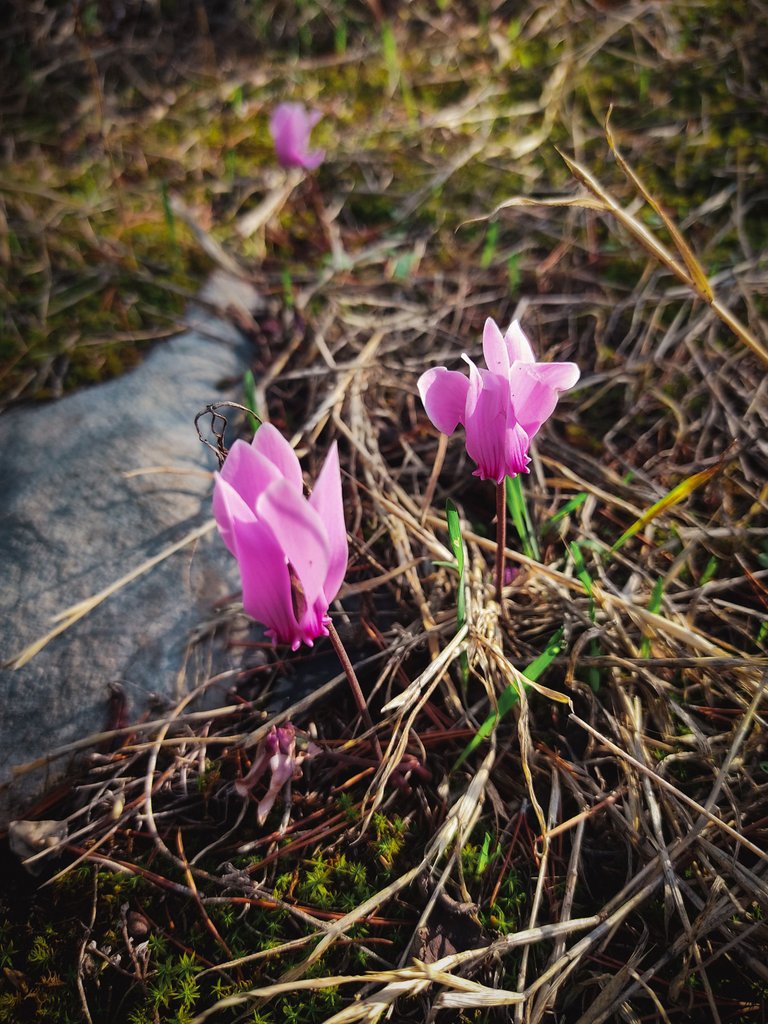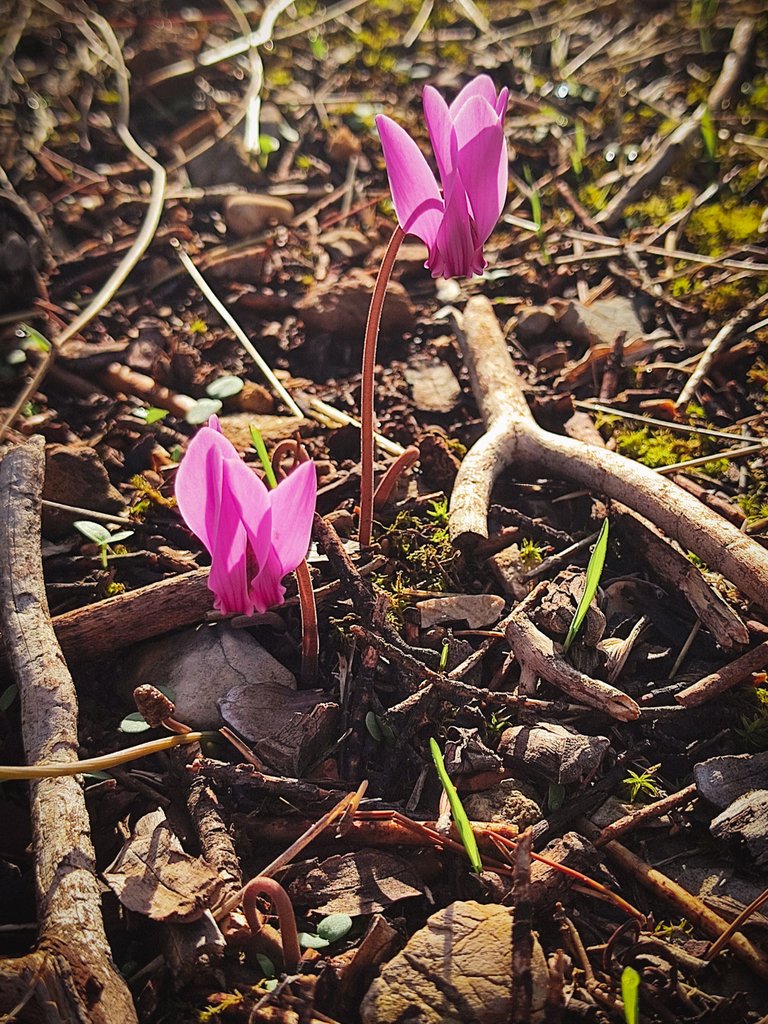 I shouldn't forget to make a special mention to the main reason for this walk, our adorable dog! He was kind enough to pose for me, although I know that he hates it :)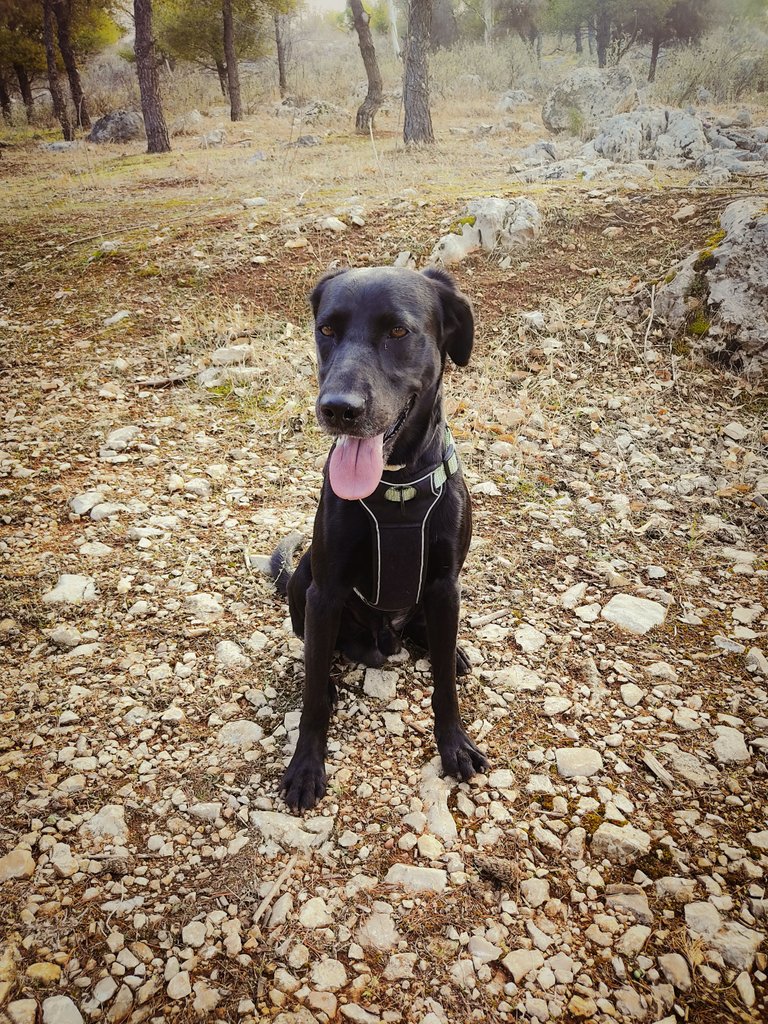 The scenery is a small grove with pine trees at the edge of the small town that I won't name, for now. Apparently a beekeeper used to bring his bees over here but not any more. At least that's what the broken bee hives indicate.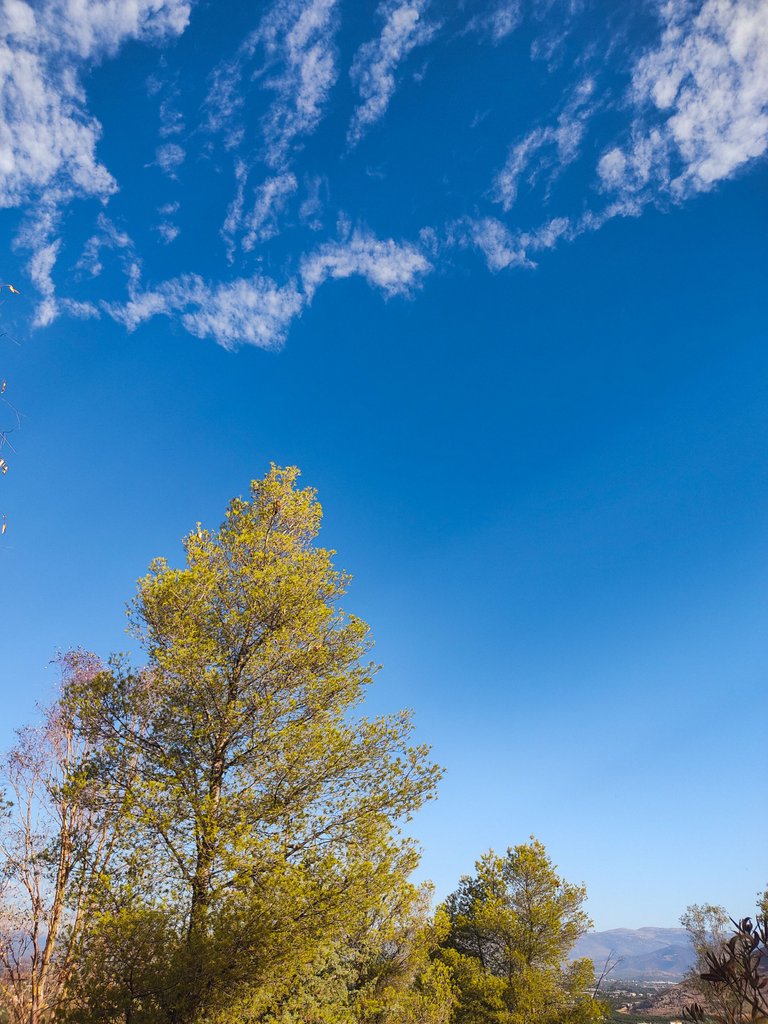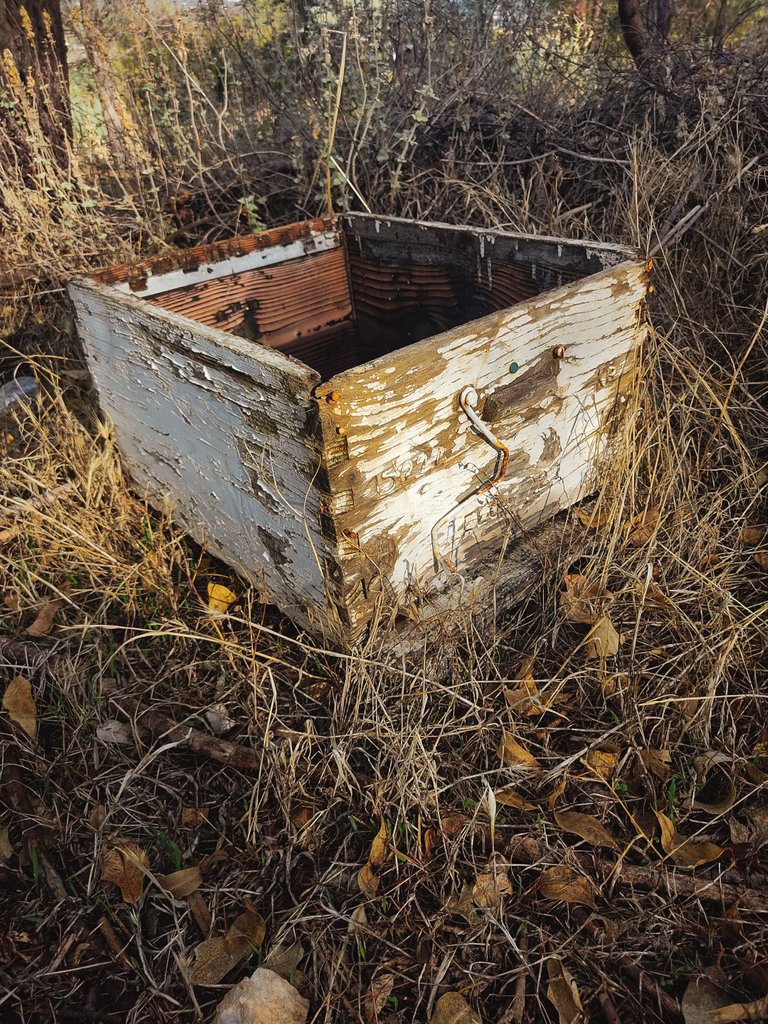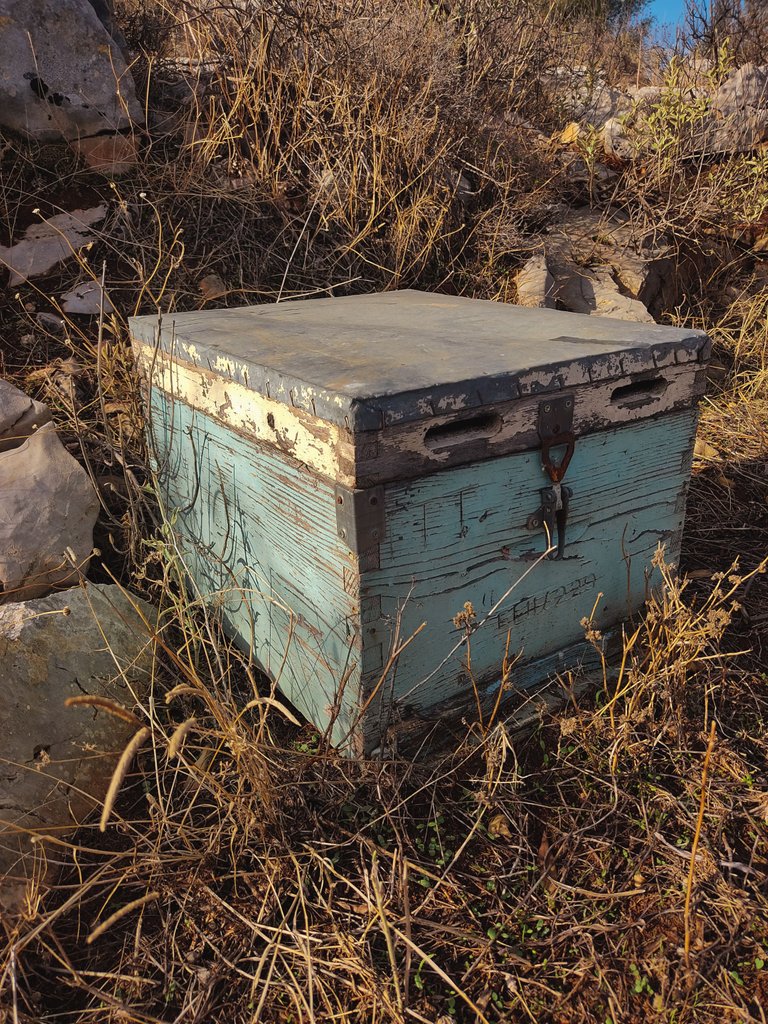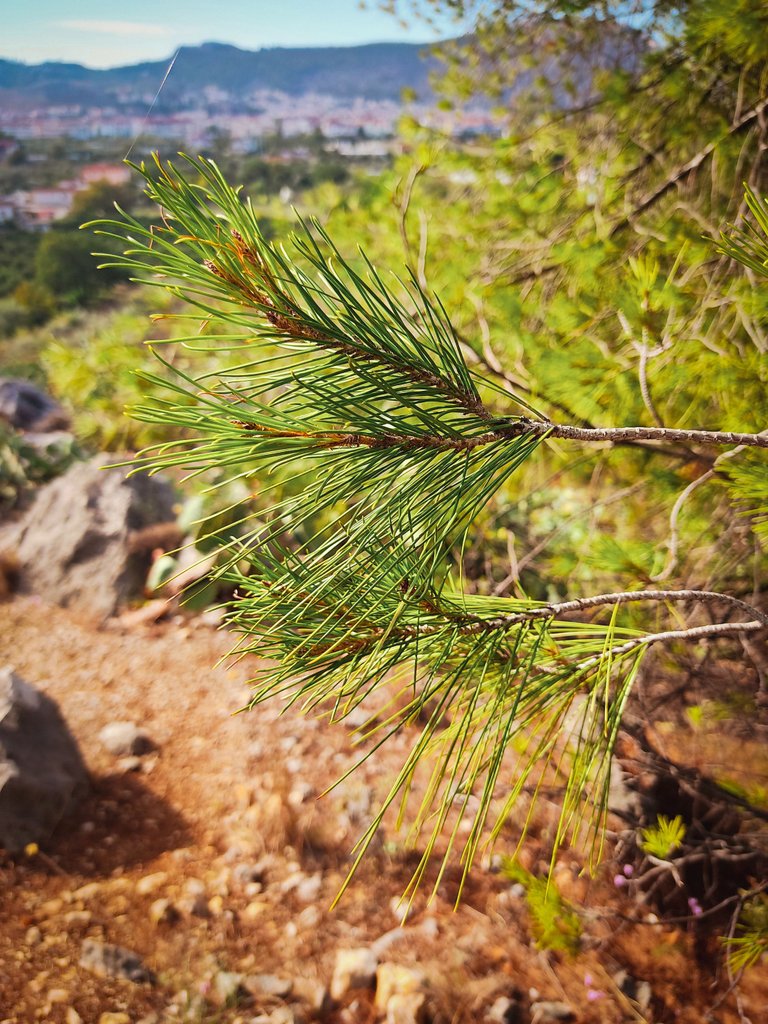 I have always found amusing to look down, watching the forest carpet and I am always amazed by the fact that even with a small geographic relocation, I see herbs and vegetation that I don't recognize!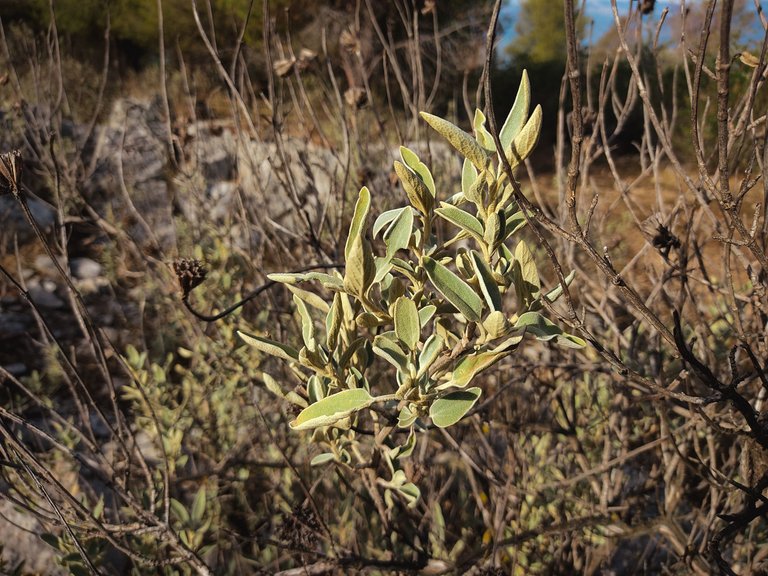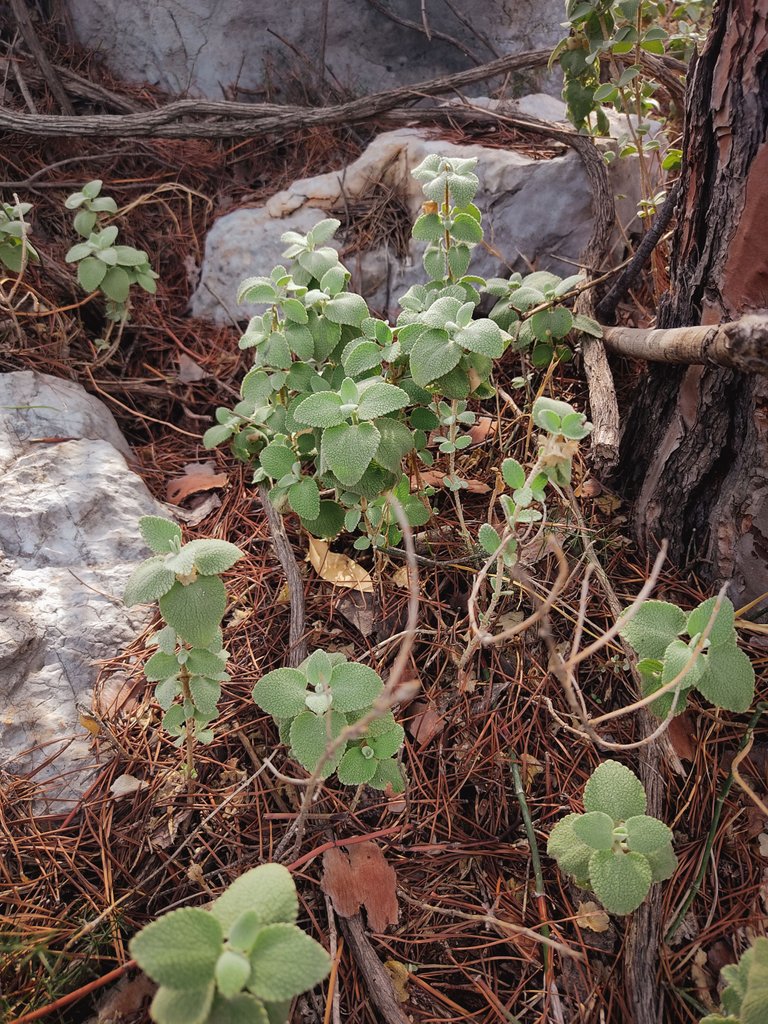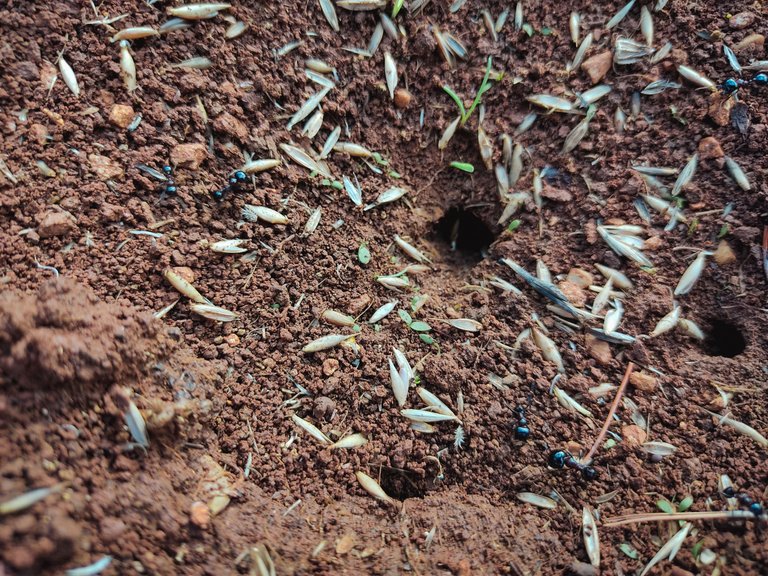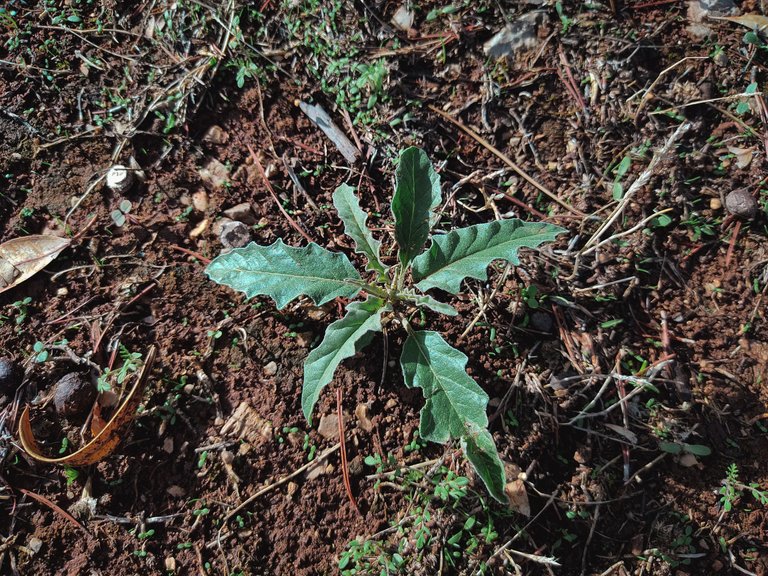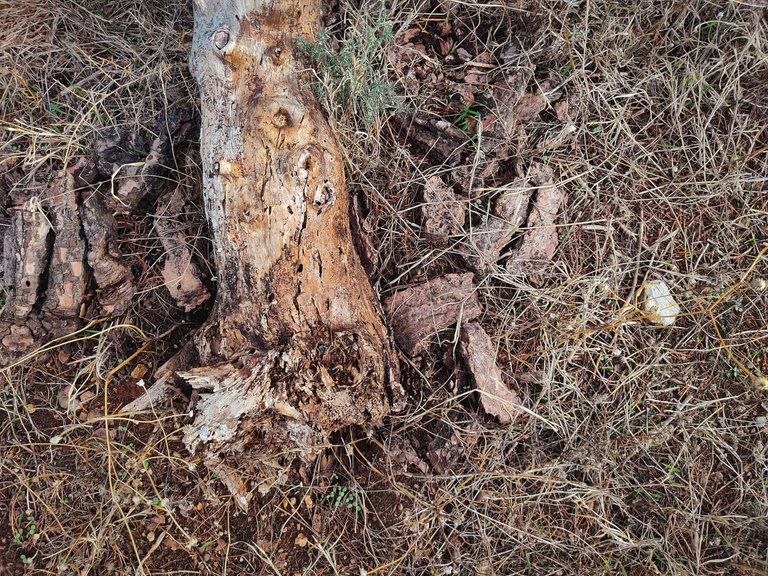 At this point of the trip I was expecting that my laptop will be for sure repaired and back in my possession but that was just a hope. So for one more time all the pictures are from my phone although I tried to do some editing for a change. I hate to write or to edit on the phone (call me old-fashioned) but it looks that by the end of this trip I will have some new skills, either I want it or not :)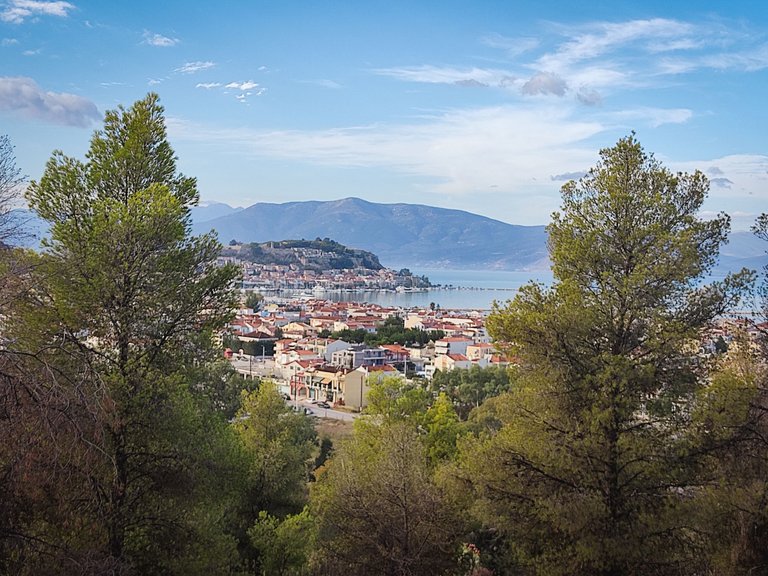 I am ending my walk (and my post) with a partial view of the town that is hosting us, to help anyone that cares to guess :)
This is my contribution to the #wednesdaywalk challenge, hosted by @tattoodjay :)