I was once advised by a friend that "I'm more suited to the forest than the sea". Sounds pretty interesting, because I've lived in the coastal city of Da Nang for almost eight years anyway. It is blessed with two long and beautiful bays and sunny weather almost all year round. But it still has forest located in the far suburbs and a peninsula of secondary forest. Loving nature and preferring quiet to bustling places and full of mixed sounds, I usually spend about 2-3 hours a day walking, cycling, reading or wandering the rocky beaches. on the peninsula (where I rarely see people and is quiet). But during my last one week trip to Da Lat city in Lam Dong province - Vietnam, I decided to move to live and work there. Change and give yourself a chance and explore the new land, because it is also very attractive even though it is only forested and not bordered by the sea.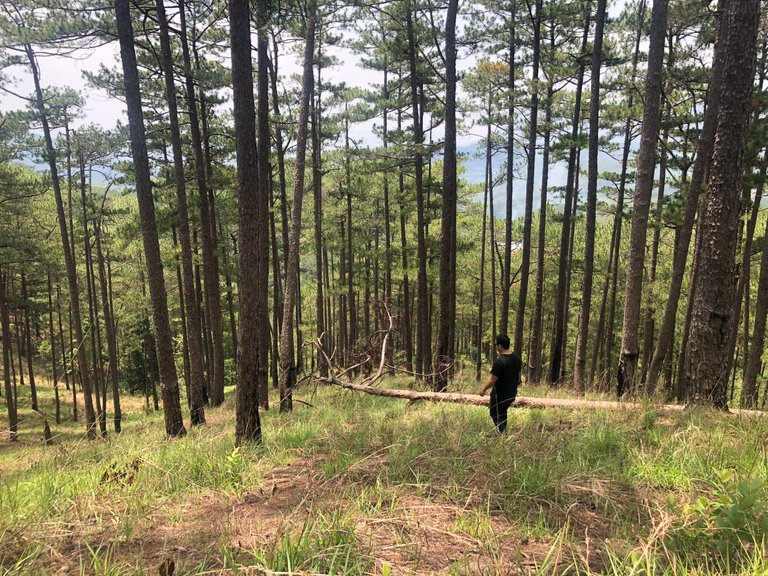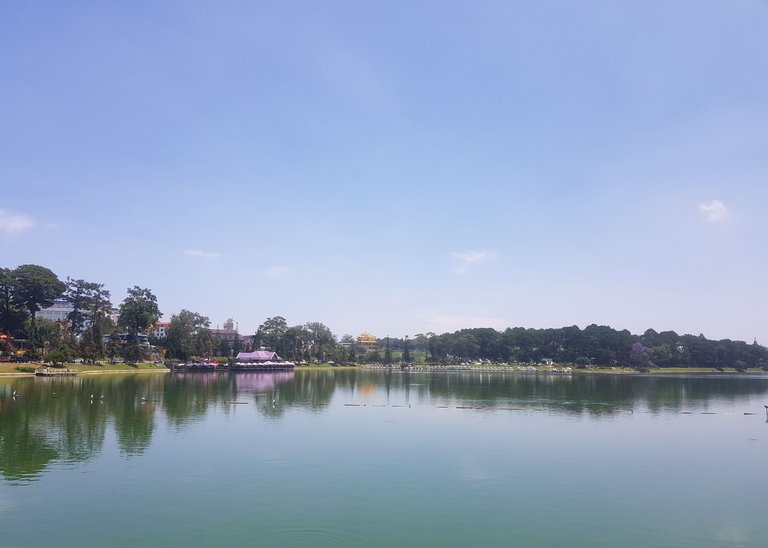 I will miss the sea so much!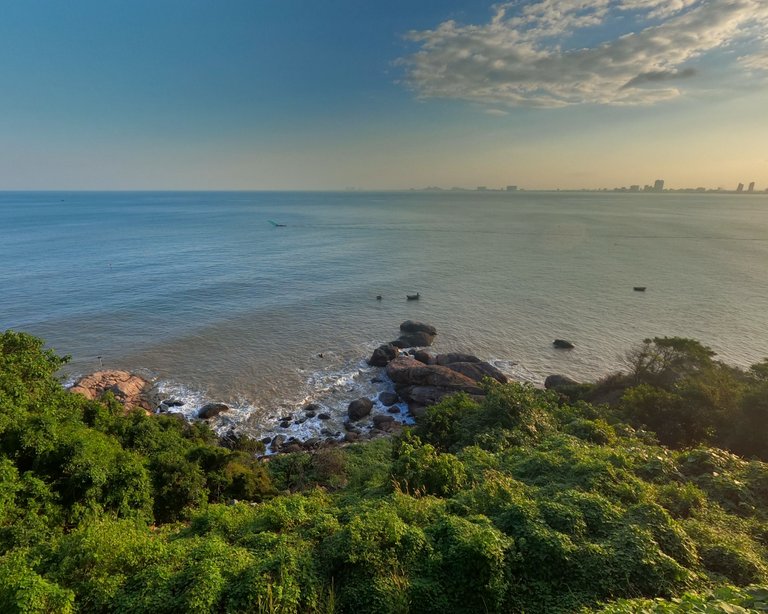 Da Lat city is located in a basin plateau with an average altitude of 1200-1800m above sea level, so its climate is more like temperate regions. The dominant tree species here is the diverse pine with 5 different types (including a rare and very rare red pine). Hills with pine forests surround the four sides of the city, and sometimes there are small hills that squeeze into the rows of houses in the center of the city. So you can imagine how easy and close I can get to the forest. I can find peaceful feelings and do sports in the forest such as cycling, jogging as convenient as possible.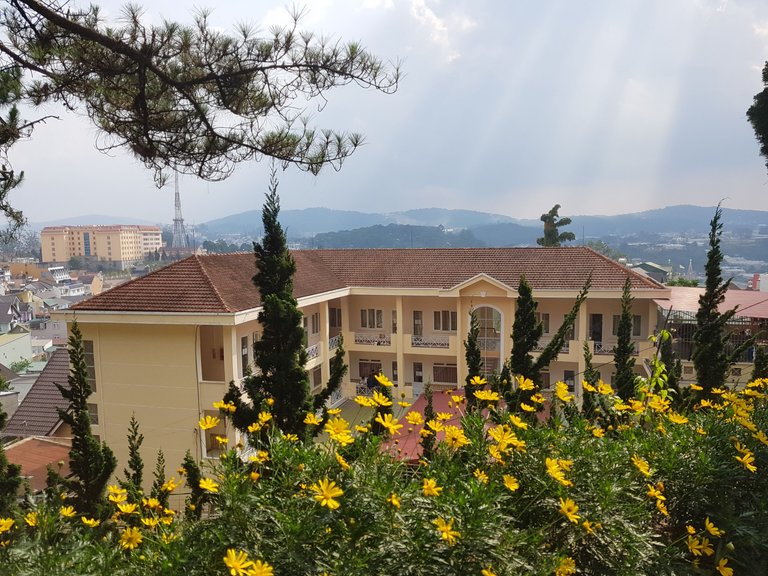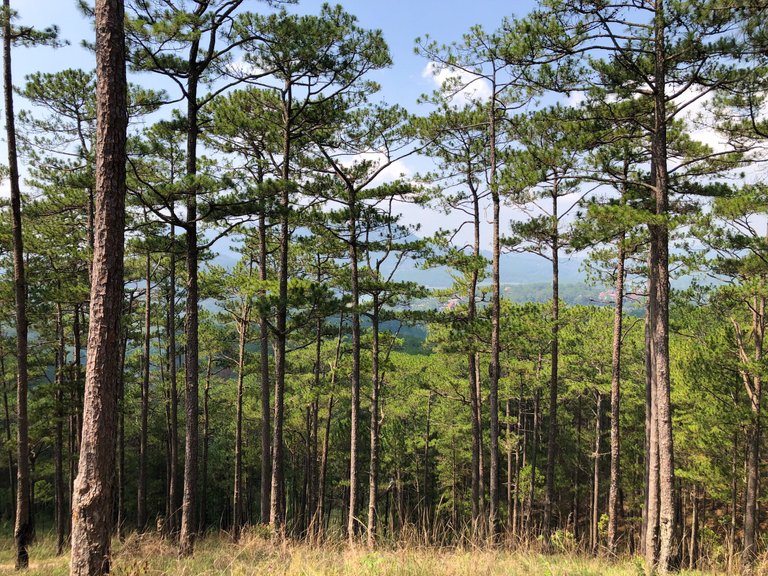 My friend lives here and he asked me to go for a walk in the nearby woods. I don't turn down such a tempting option. This is a hill in the north, just 1.5-2km from the city center square and located under the scenic cable car tourist area.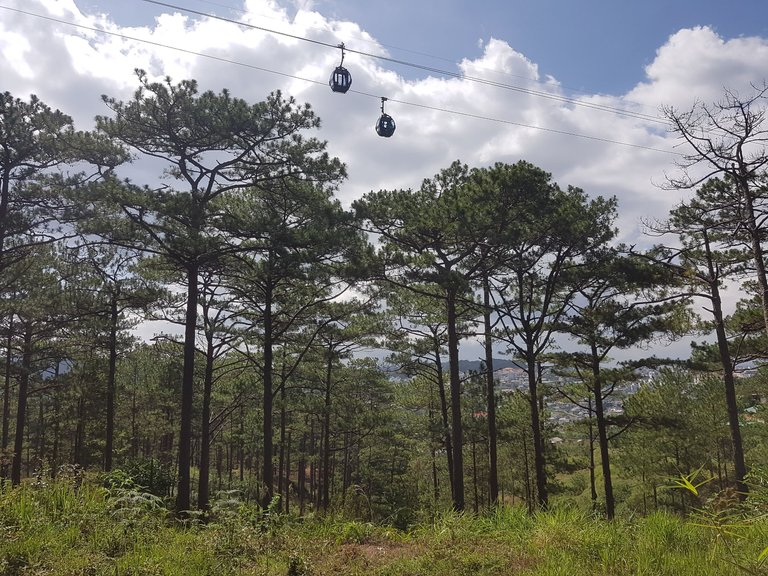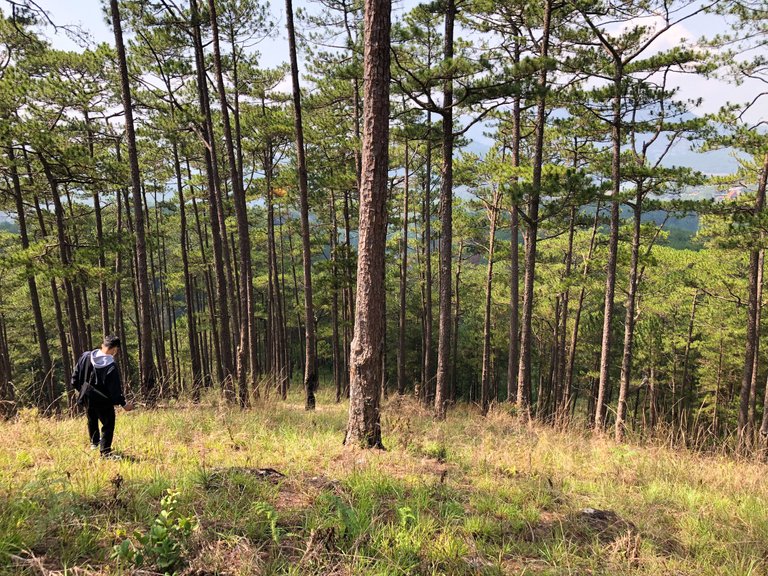 We walked along the forest trails, located under the cable cars.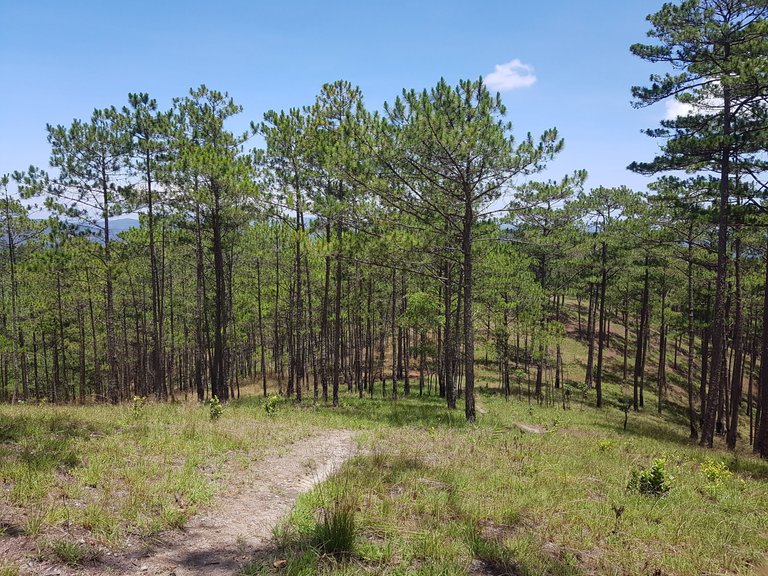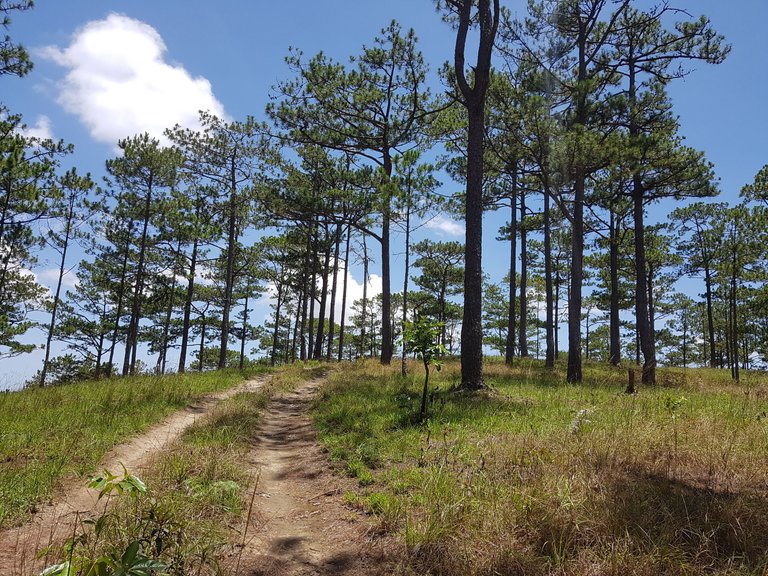 The forest area around the city is mostly open forest with native pine species: three-leaf pine (with 3 needles in a short bud). However, I observed that their diameter is not large so they may have reforested in the last 5-20 years.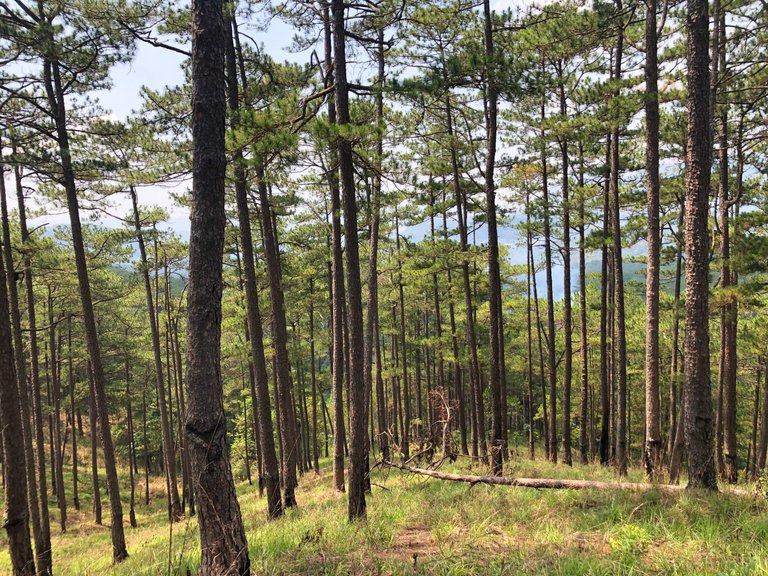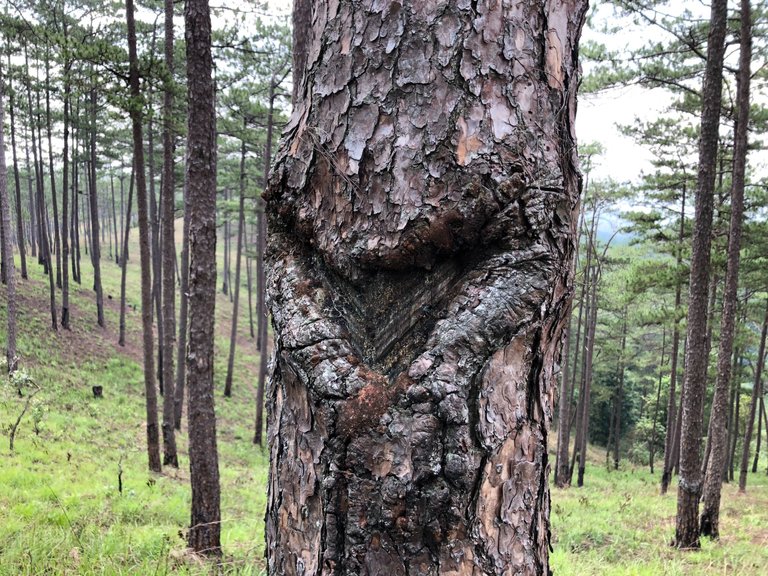 The number of young forest hills, the trees are quite small and dense. We ignored it and turned to the hills where the pine trees were larger and taller, perhaps they had thinned them. The biggest tree here I hug almost with an arm and about more than 20m high.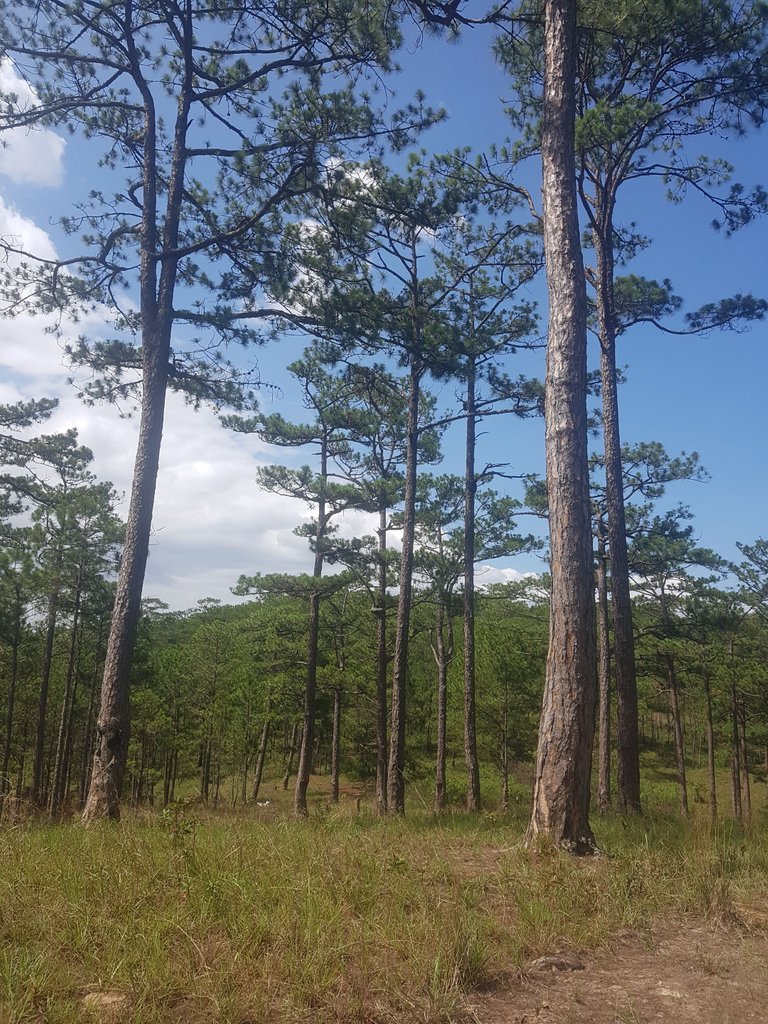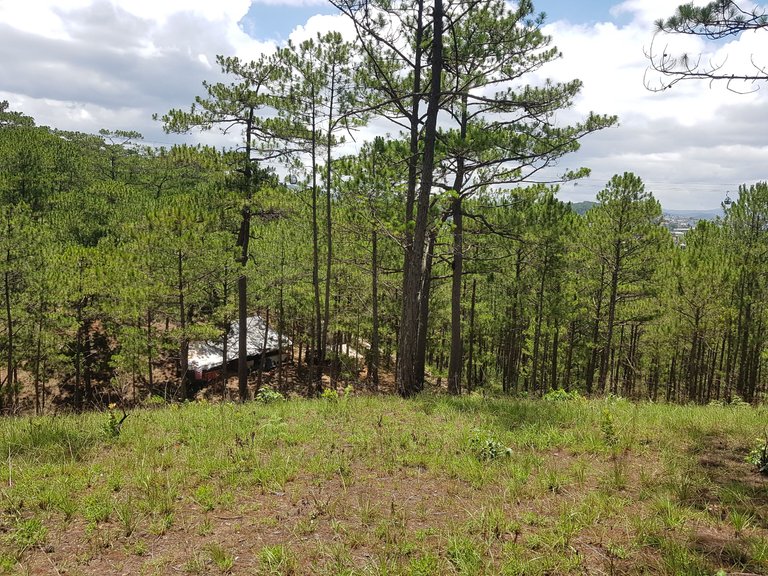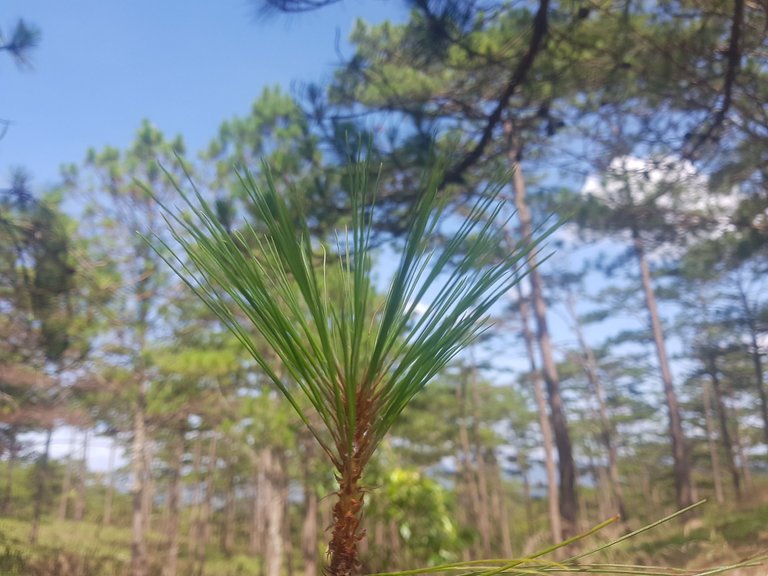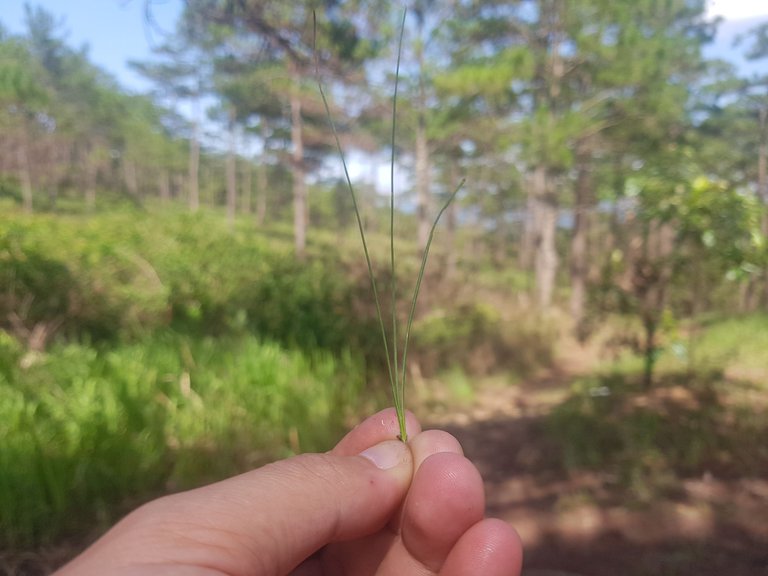 The scenery here is quite pleasing to the eye, the straight pine tree tops and the sun-drenched grass creating warm and iridescent colors through the pine-leaf tops. The forest is thin and the bushes are low, so the view is also quite good.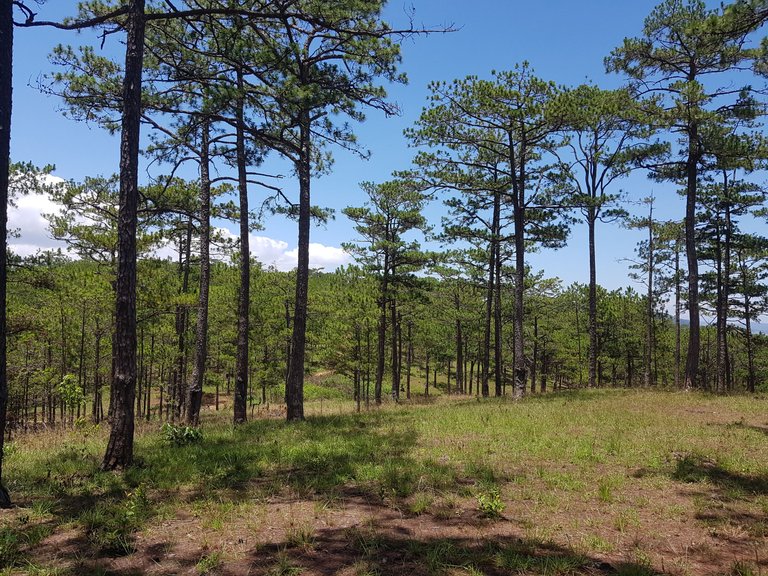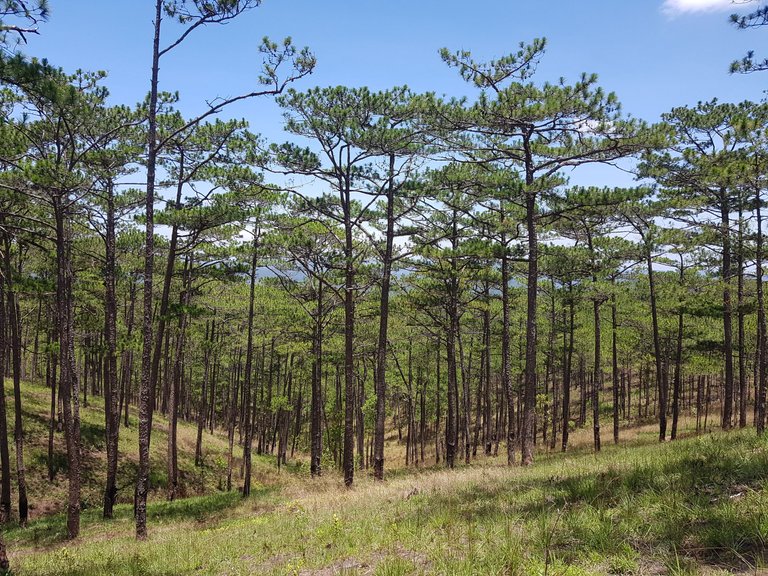 To observe. The characteristic howling of the pine needles blends with the wind to create a lyrical music full of rhythmic up and down rhythms. Walking here gives me a sense of security more than the wet jungles. However to nature it seems dangerous and flammable. Pine everywhere and dry grass, the source of pine resin caught fire was very dangerous for this whole forest. Including natural and human agents, look at these pine tree stumps.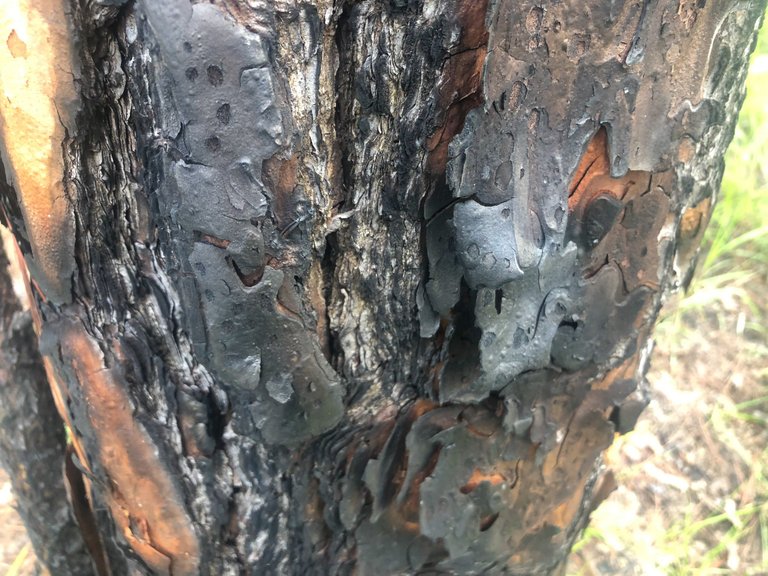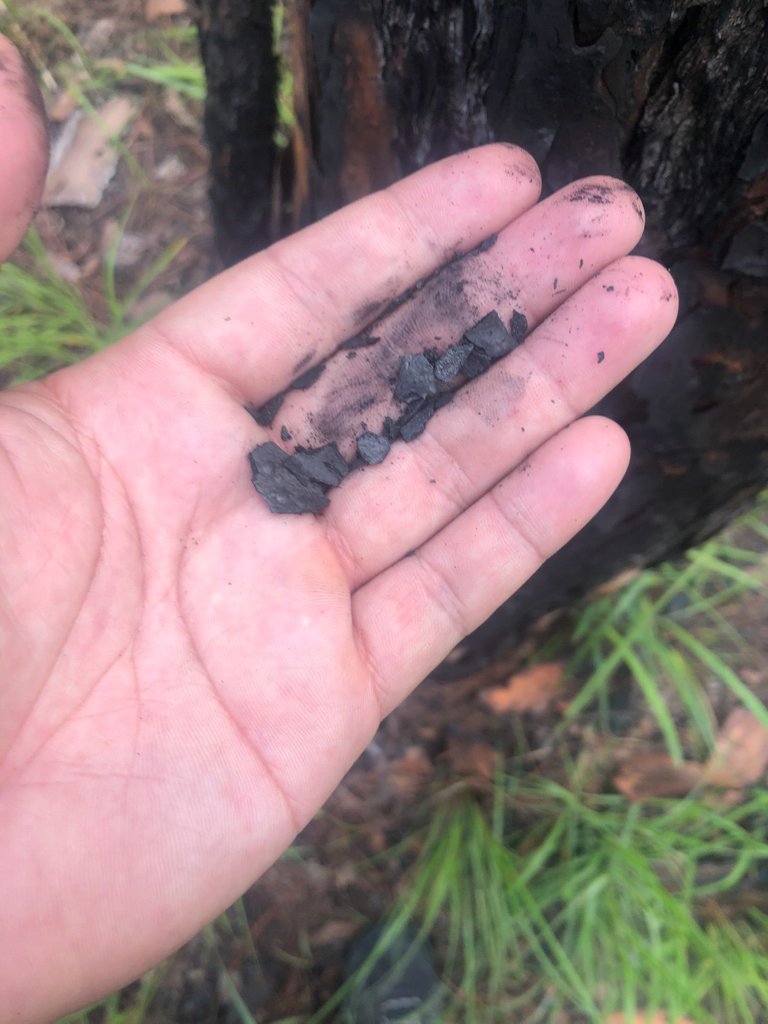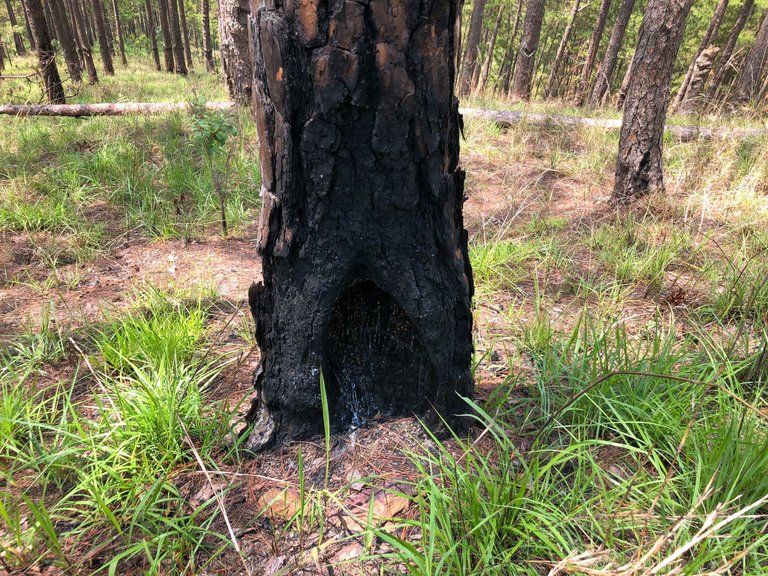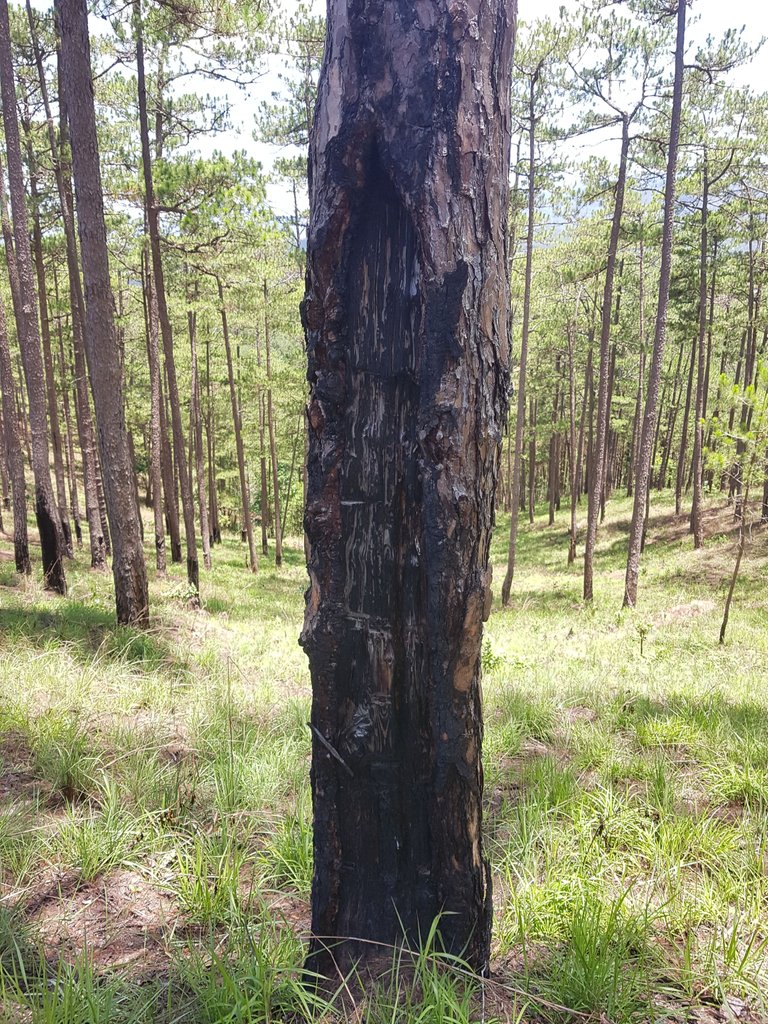 The vegetation here is generally poor, with only 2 floors: one is a low shrub weed layer and a distinct canopy layer of pine. We have walked over three hills and still see no sign of diverse mixed forest. other tree. Under the grass I only see a few other species such as ferns, reeds, and some wildflowers but beautiful colors. It is very different from the dense wet forests that I frequented in Da Nang. The fauna is equally poor, I only heard birds and some insects. There were two calls that I recognized and saw in the trees: the gray-cheeked babbler and the cuckoo. On the ground there were only some lizards and bugs running away when I was near them.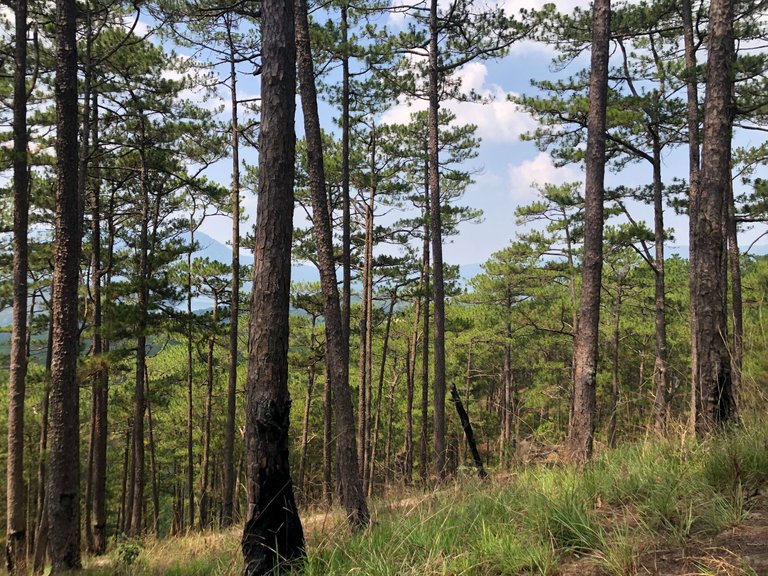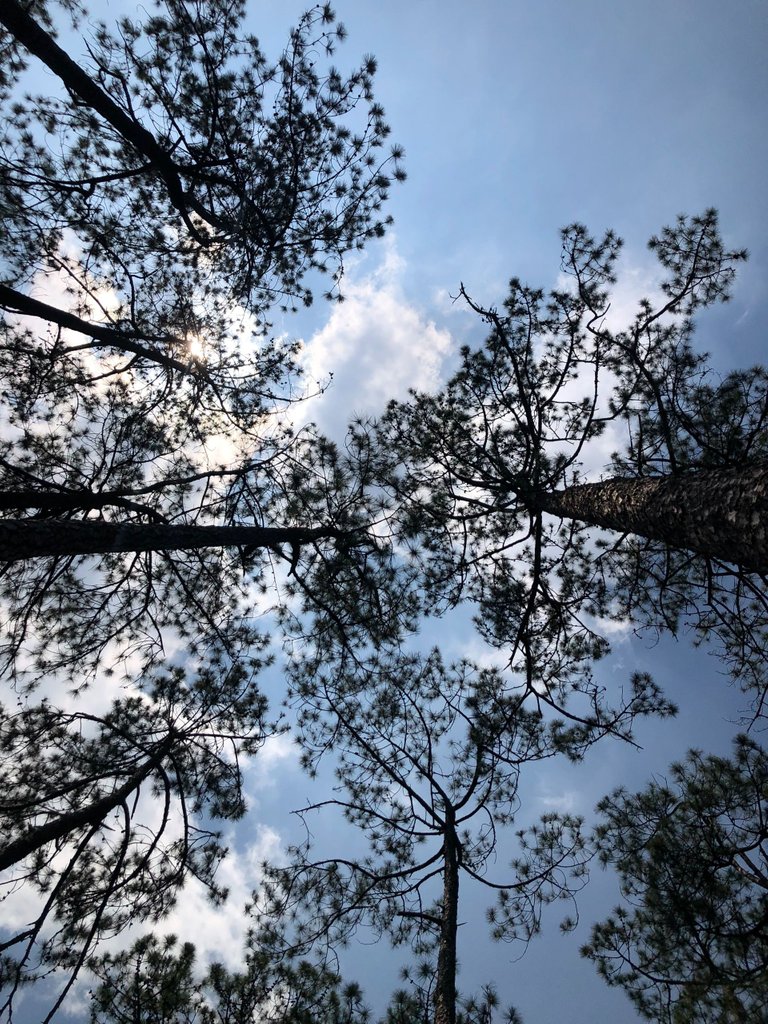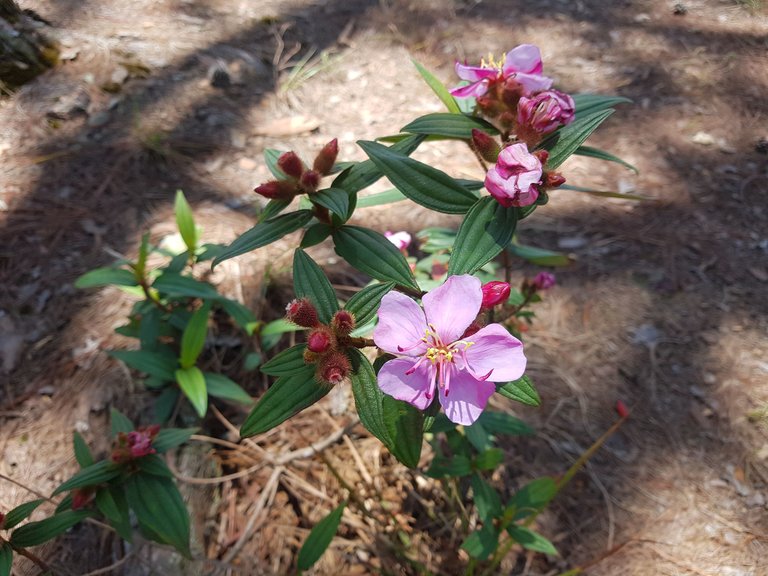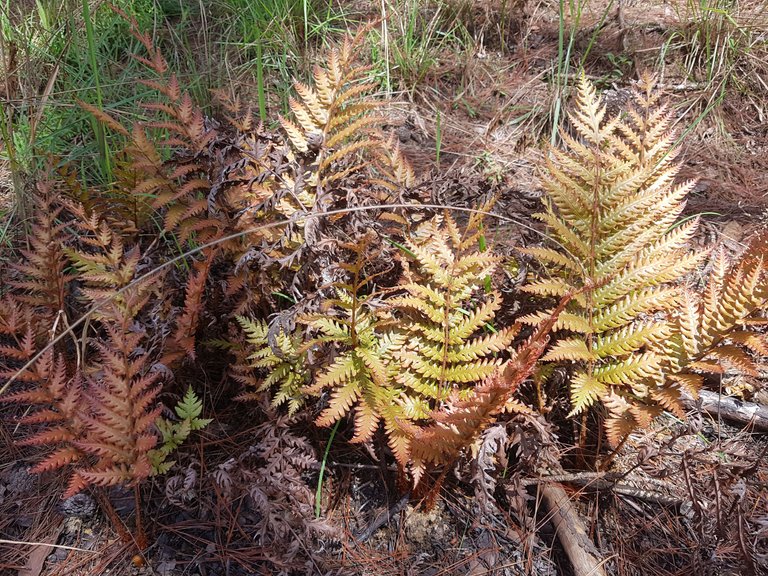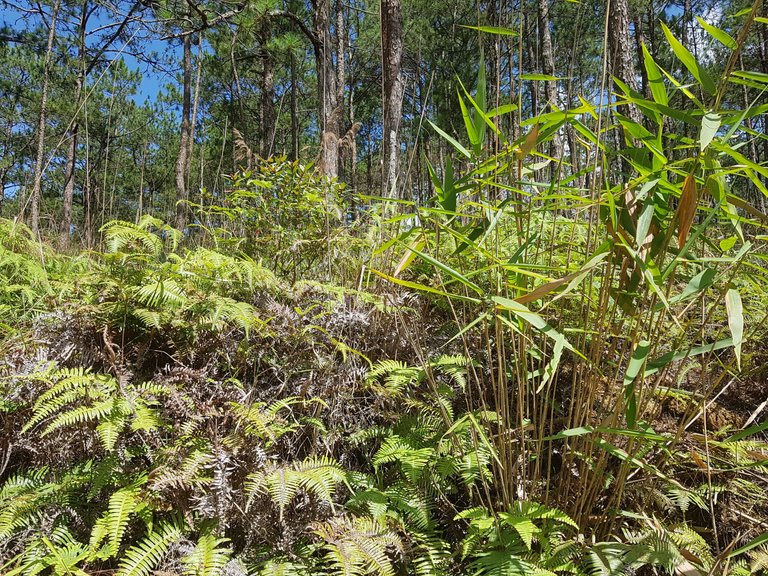 We stopped and rested a bit, we bought two cans of fruit beer and had a picnic through the rows of pine trees on a rather steep hillside. My friend quickly jumped into my hammock and rocked merrily.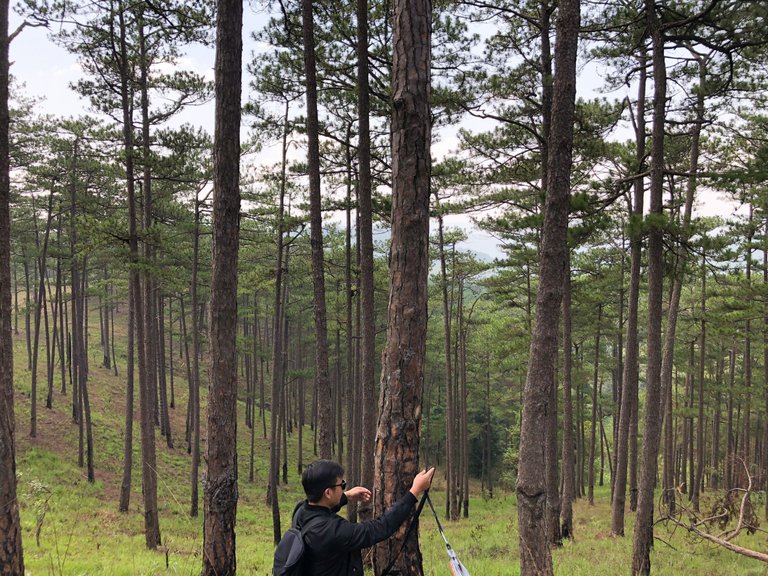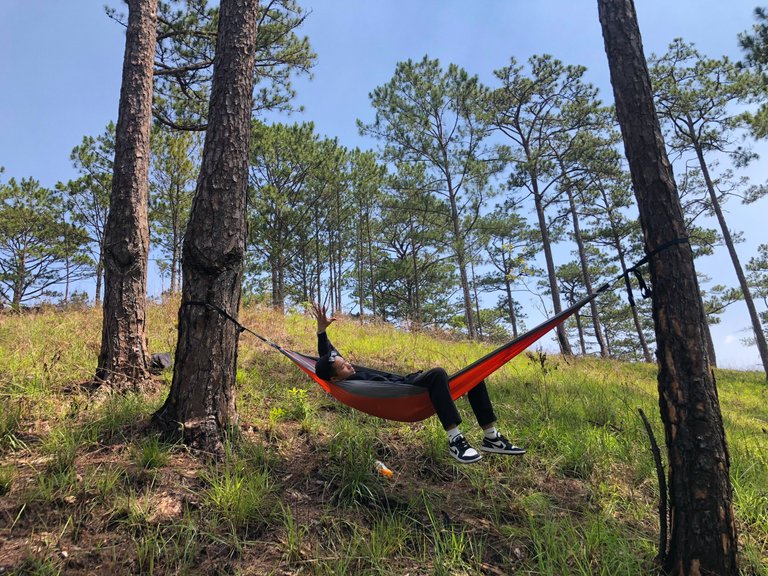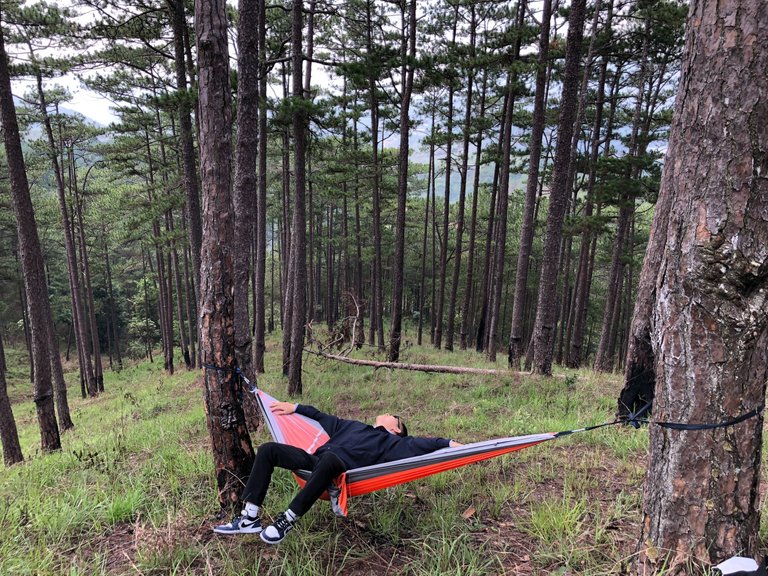 It was our time of deep conversation in nature. I will soon explore mixed forests and mixed forests in more remote areas to discover its biodiversity. Look forward to it!
Thanks.
*** All pictures taken by me with my Samsung Note FE phone and my friend's phone Iphone 8 (when my phone is being charged) ***