A stressful working day after completing a project in a new job, I left work quite early when it was just over two o'clock in the afternoon. Not in a hurry to go home, I stopped by the city center square to stop for a walk in the cool green park next door. My body and mind both urge me to need a space to relax, maybe everyone needs that every day just how different it is. I usually walk alone because I don't want to chat or need other entertainment connections. A small park or a riverside path is more than enough for me. And I know what I will become after that. At least after those times, real joy will fill me faster.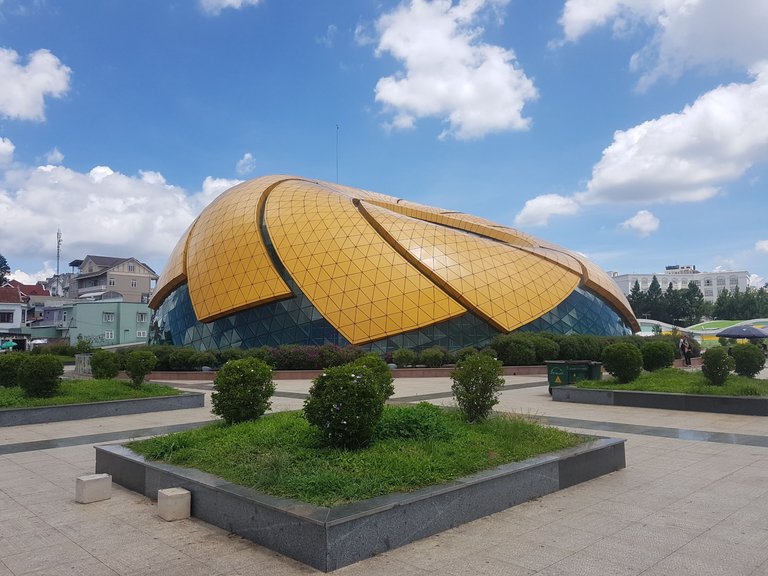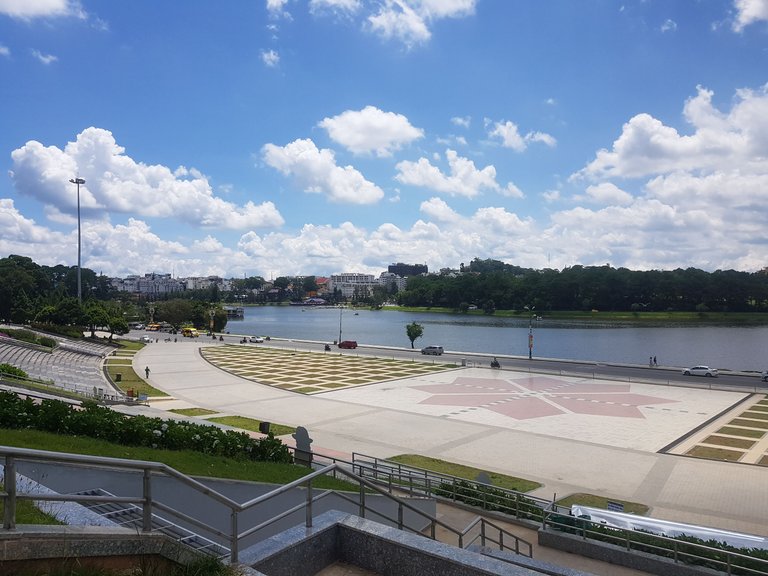 Although at times like this I usually stay away from crowded places, but I also stopped by above Lam Vien Square a bit because it was quite empty because it was still sunny. Because the architectural blocks are more brilliant in the sun, attracting me to come closer. These are two famous symbols of the city known as the city of thousands of flowers, Dalat. And it is located on Lam Vien square opposite the artificial lake in the center of the basin, which is Ho Xuan Huong.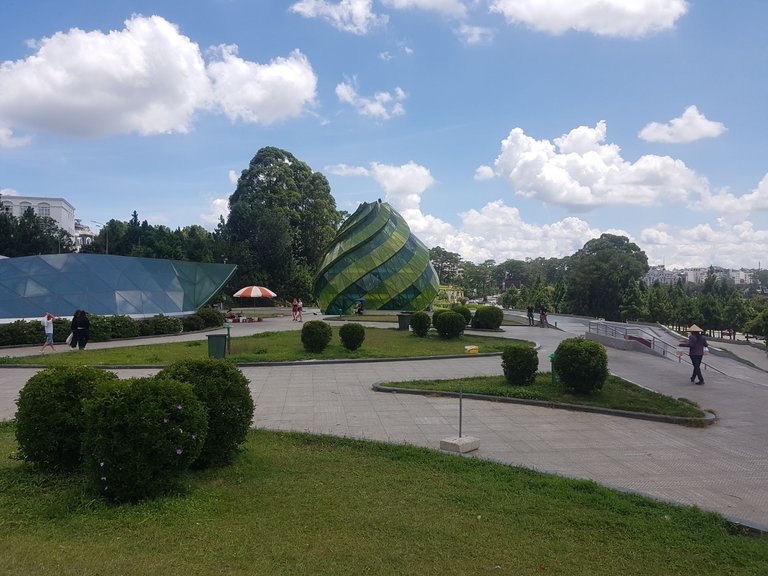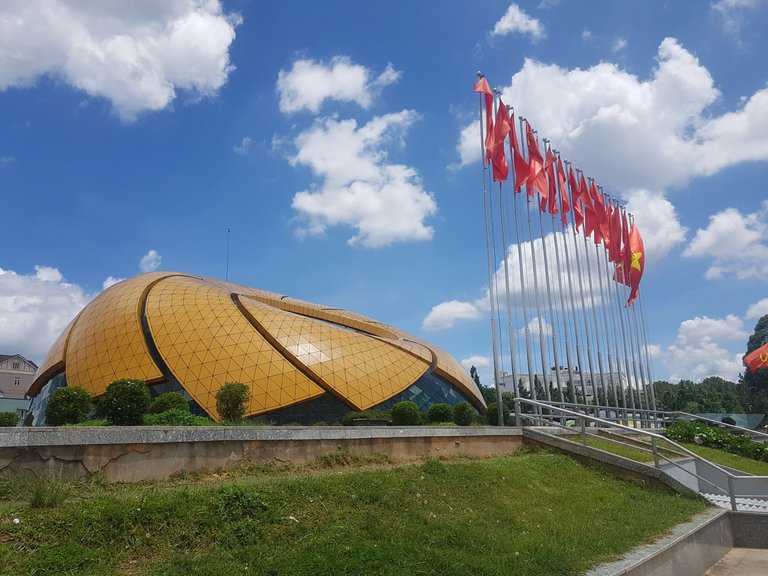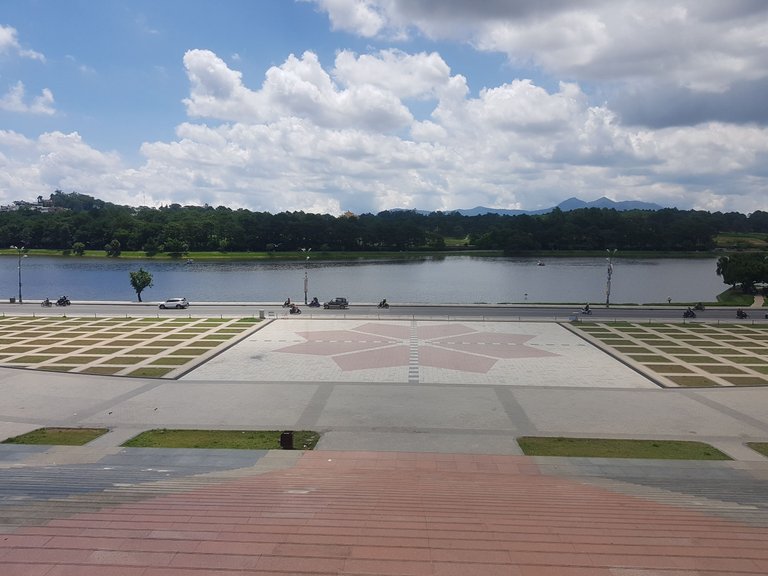 The giant wild sunflower is a unique glass structure in the middle of the square, representing a flower of Da Lat. It is tilted slightly forward so we can see its core representing the pistil. It's like a glass sunroof because underneath it is the modern shopping mall and cinema. It's still sunny, so Vietnamese people in general don't go out much until it's cool in the evening, then it's really crowded.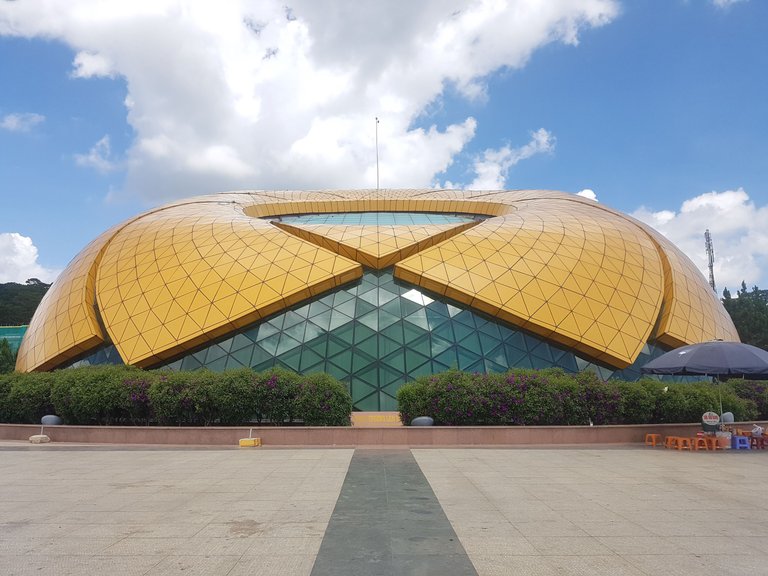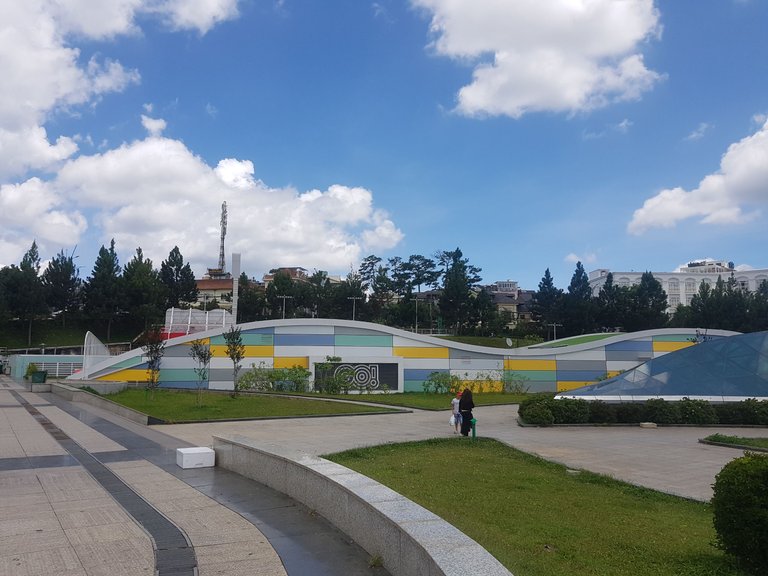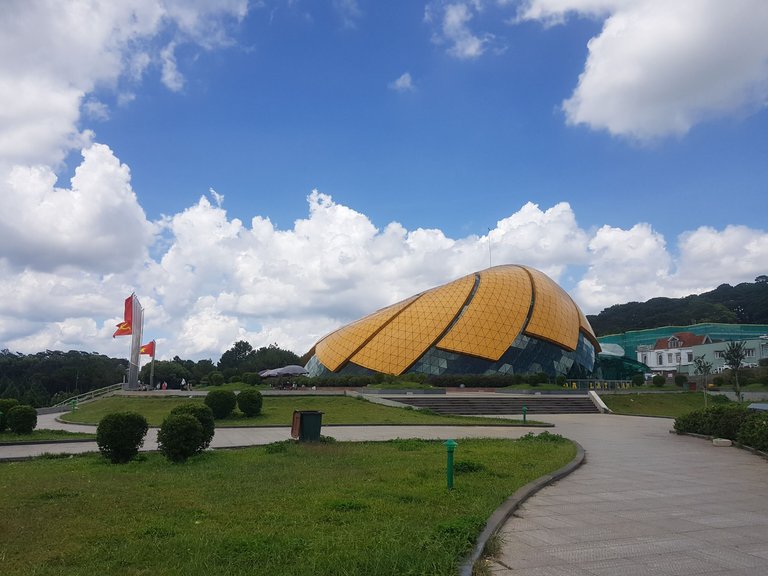 I walked through it to get closer to the second glass structure designed in the shape of an unblown artichoke flower, located on the side of the Yersin park that I wanted to go to. Inside there is a lovely cafe inside, creating beauty and uniqueness for both inside and outside observers. I rate it not too high when only the space and the beautiful view. Drinks are not commensurate with the price and good quality. These two architectural blocks both attract a large number of people who like to take photos, and the flow of people who like to stand on high to see Xuan Huong Lake in front of them.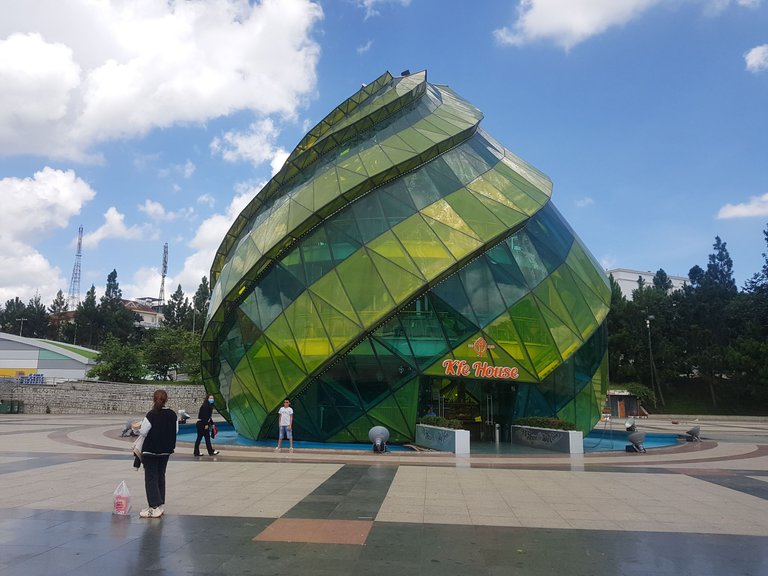 Yersin Park really doesn't have too many special features or excellent scenery, it's just full of trees and deserted. It is named in honor of the French physician Alexandre Emile John Yersin (1863-1943) during the colonial period. He made great contributions to the Vietnamese people when he saved and treated many people's diseases and contributed to the construction of research and treatment facilities for epidemiology. For the people of Da Lat, his greatest contribution was to explore and discover this land and propose to the French Governor General at that time to choose Da Lat to build a resort and work place for the French to avoid the heat of the tropical region zone.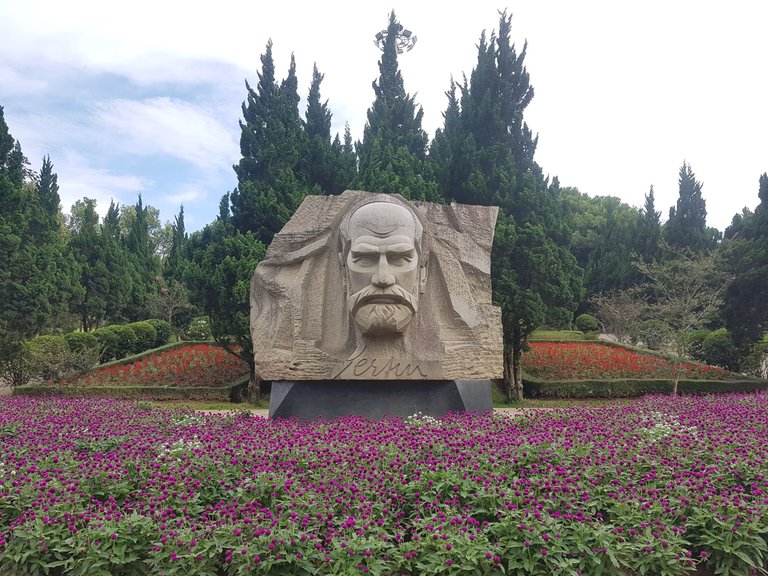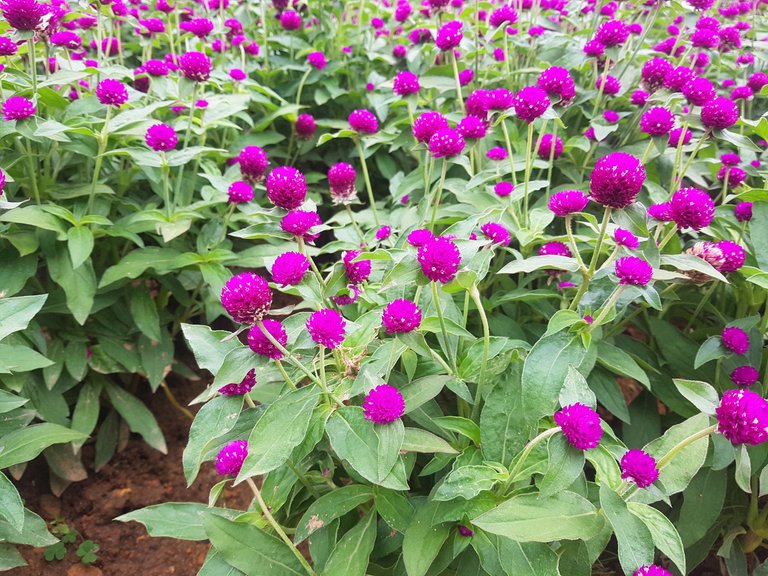 And since then, the city has been invested in building and attracting Kinh people to migrate here to do business and develop the city. A rock sculpture of his portrait at the entrance to the park with bright and colorful flower petals.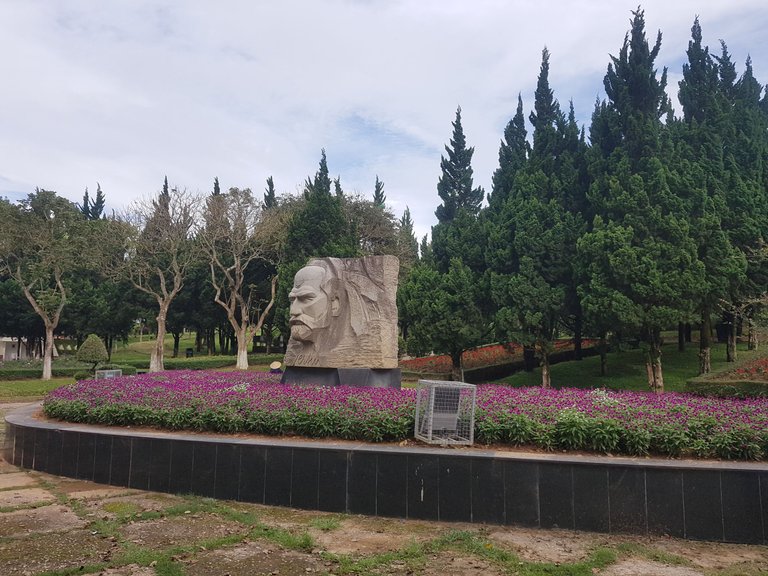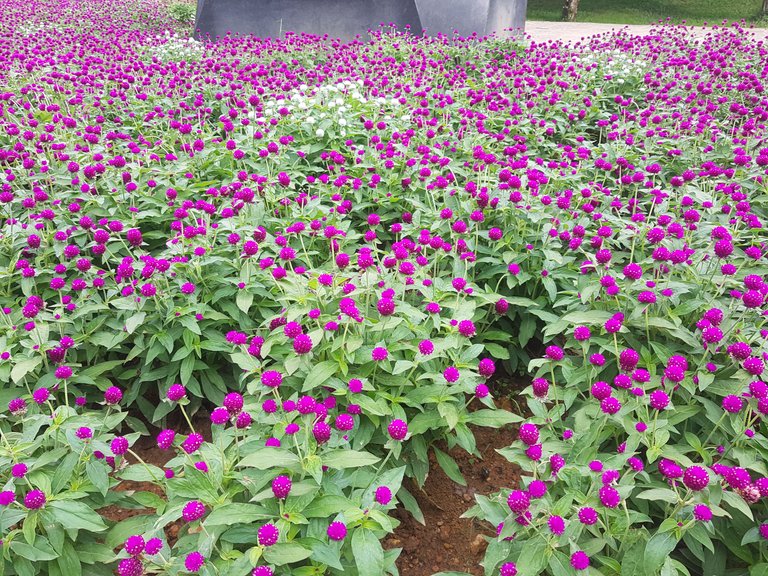 ![20220530_163813.jpg](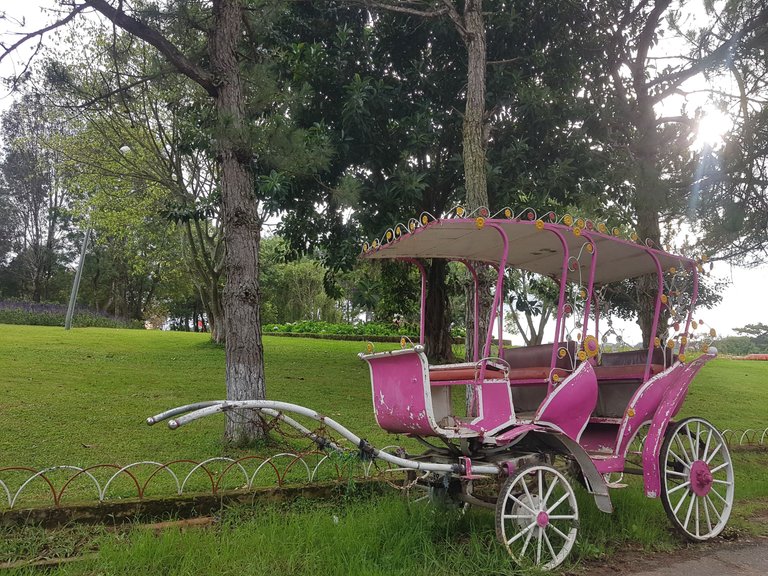 The rather deserted park was really ideal for me, and I found that most people choose to stay outside or at the park's entrance to exercise and eat by the hawkers. Because it is close to the main road and is crowded, the deep parts of the park are not noticed much. And I do not miss it for a quiet walk.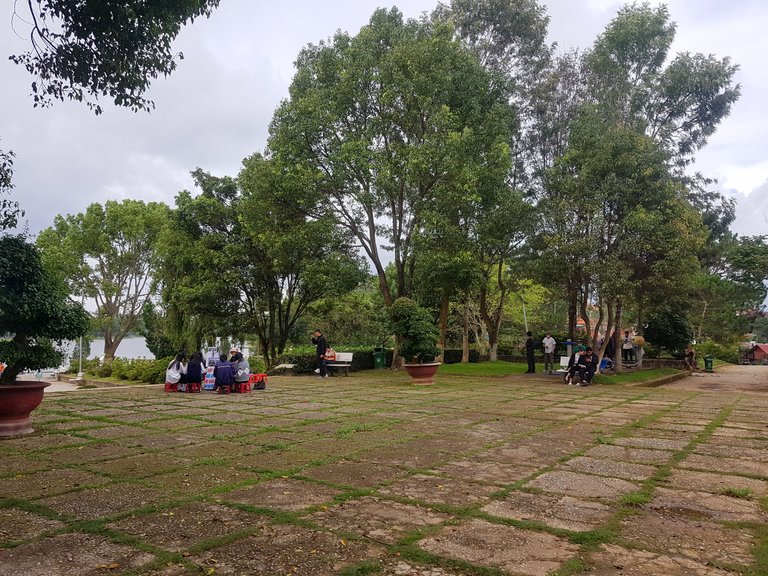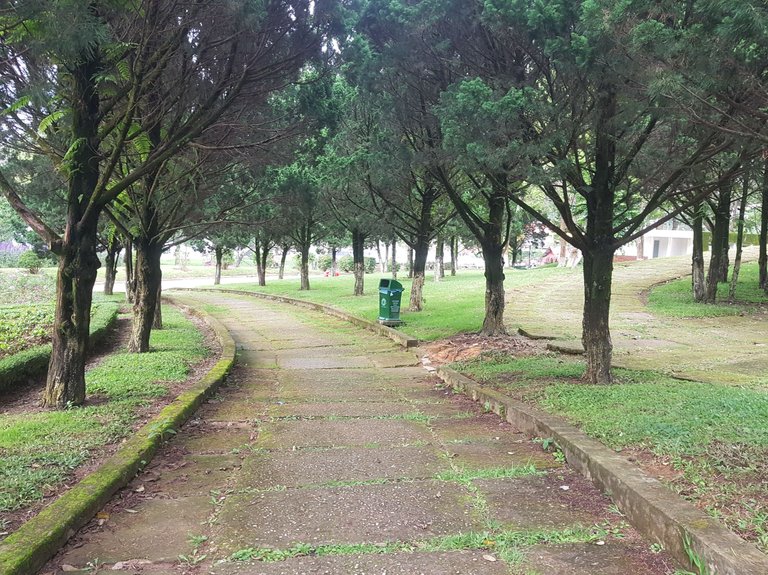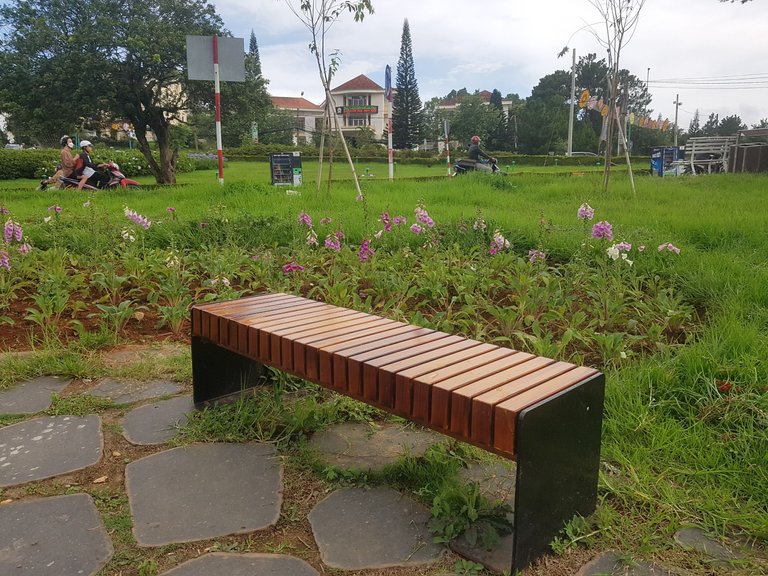 Shade covered this place by pine trees and other trees. There are small communal houses scattered inside for resting or sheltering from rain and sun. However, a man was sleeping soundly on the chairs inside it. He is quite wise when choosing the ideal position for sleep: cool and quiet.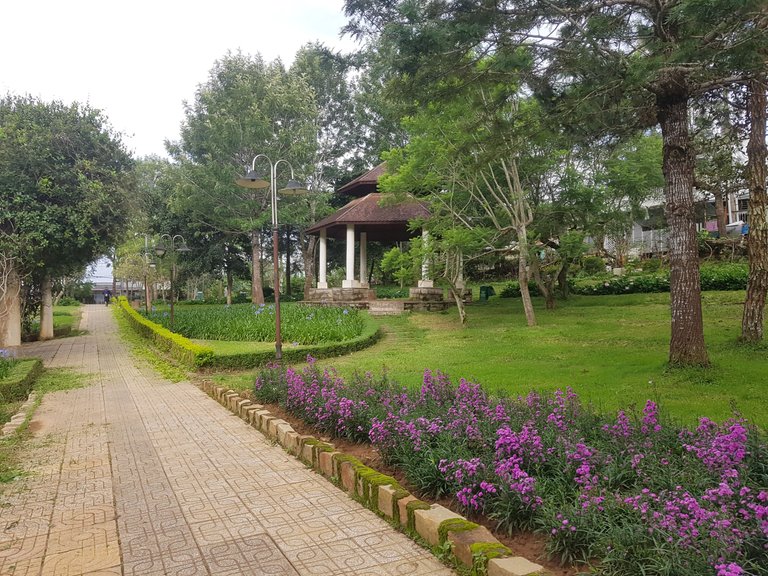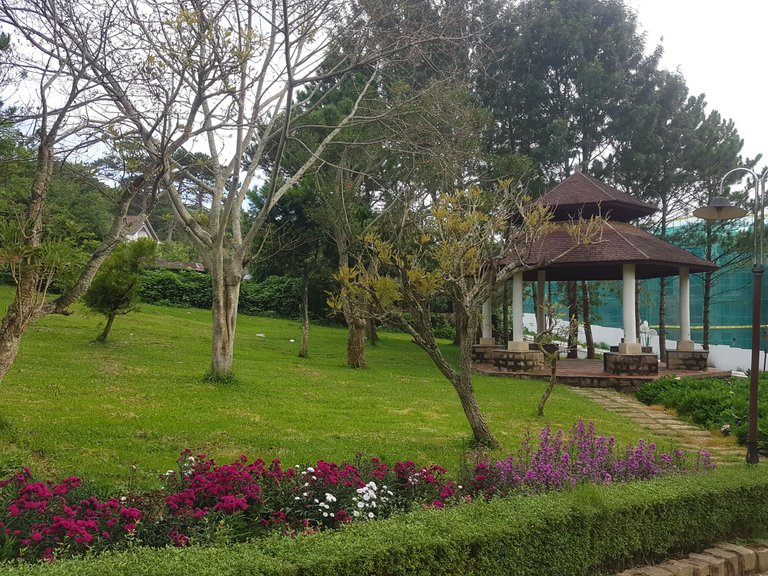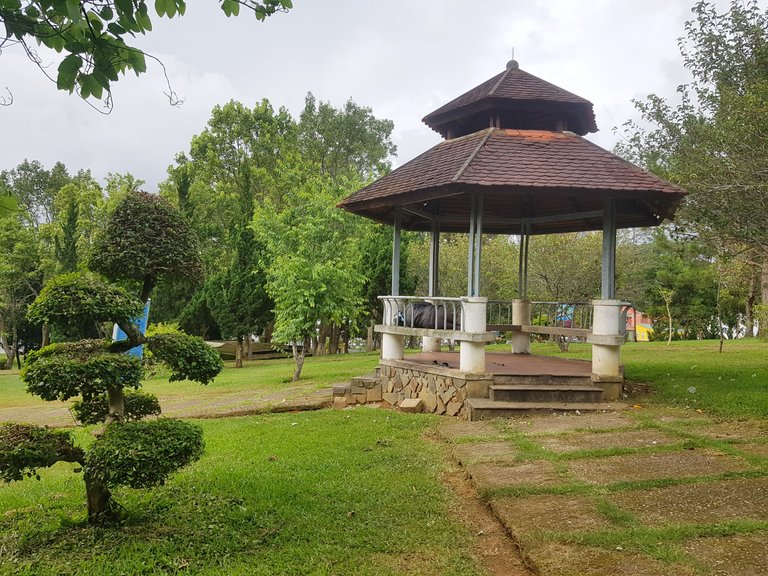 The rows of green trees or green lawns are certainly well manicured and cleaned thanks to the workers who take care of it. It was quite fortunate that I came across such a person using a hand-held lawn mower, pruning trees by the side of the road. Well I feel so much better when I see any labor beauty.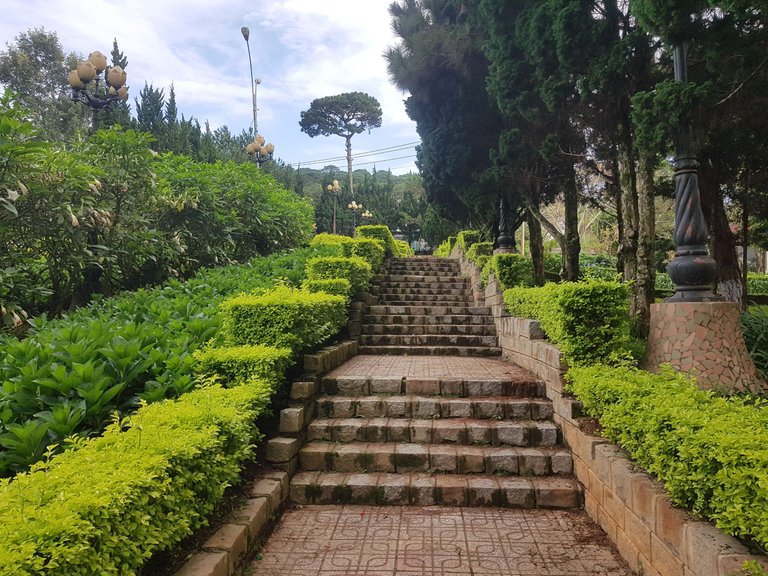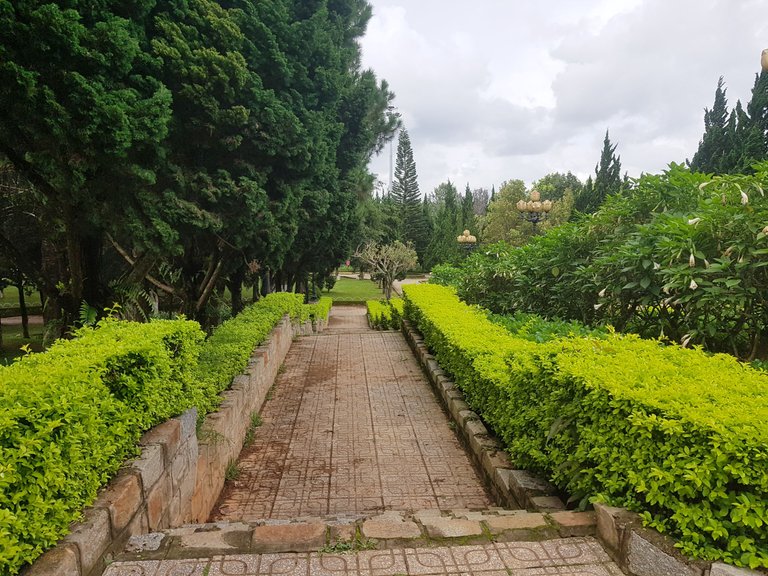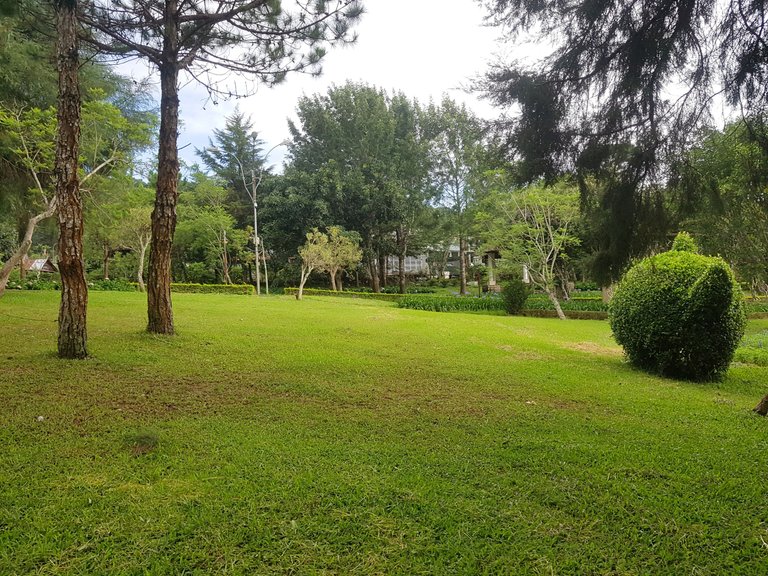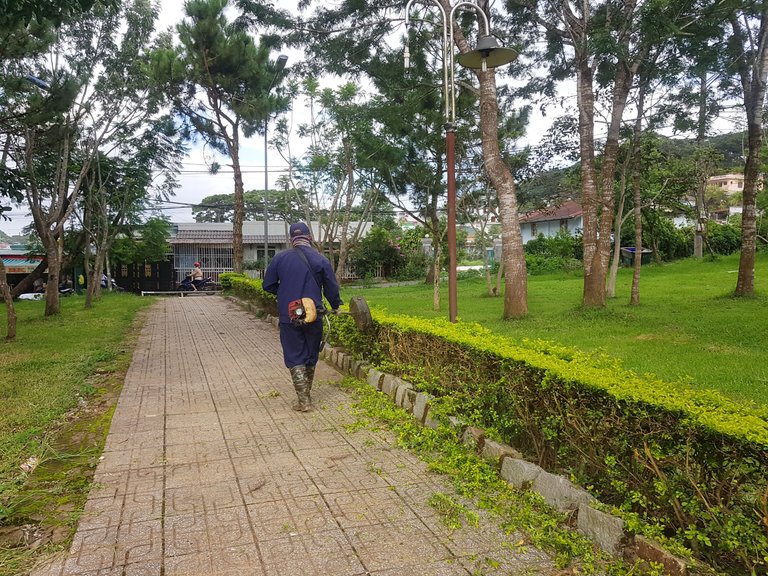 .
But I don't see the florist here. They are not planted densely, but are scattered along the trail or next to the roofs of the communal houses. The weather is more pleasant thanks to the large clouds blocking the bright rays of the sun. However the flowers can't be as bright for the camera, it's just brilliant for my eyes.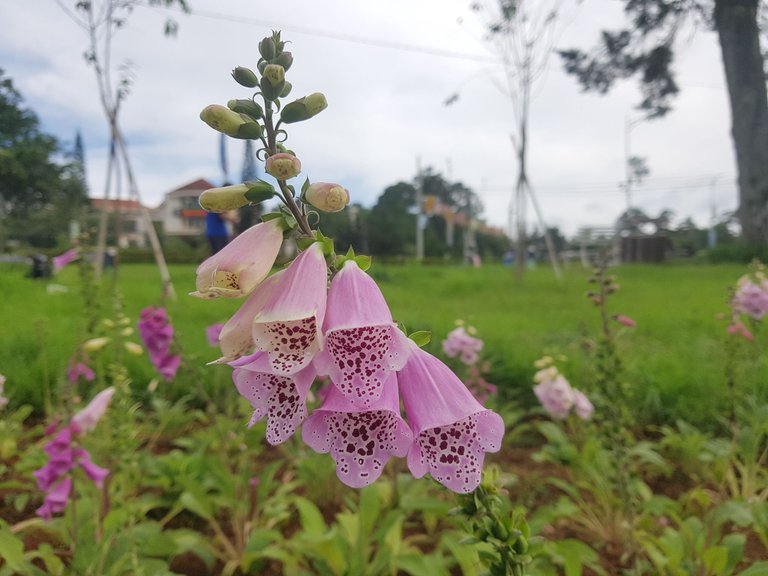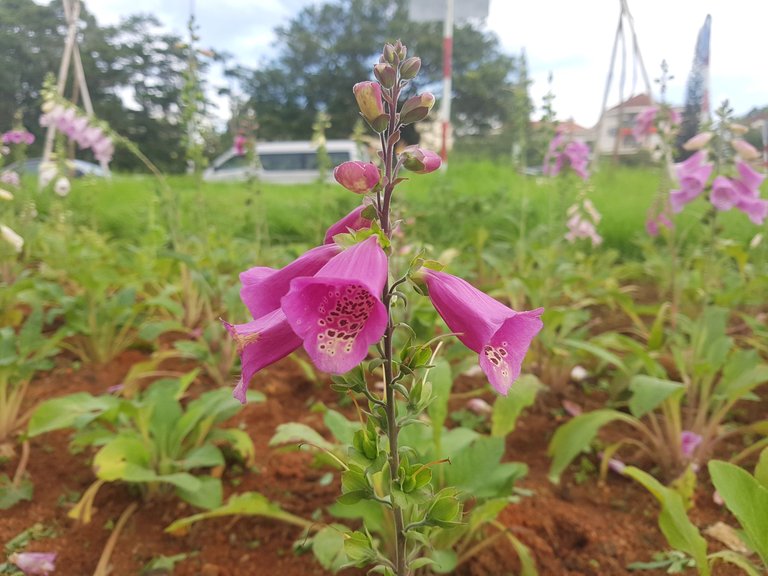 I took a long walk and I chose a large tree stump with a flat lawn around to sit against the stump. Because there was a small dog there and when I approached, he became alert and watched me very carefully and left. I just wanted to play with you for a bit, or did he feel it was better to leave me alone. I lay down on the grass and close my eyes to release myself from the constant stress like an internal charger instead of solutions from others. About 40 minutes later I was feeling much better and realized the afternoon rains were about to hit by large dark clouds in the distance. For me everything is just enough and better.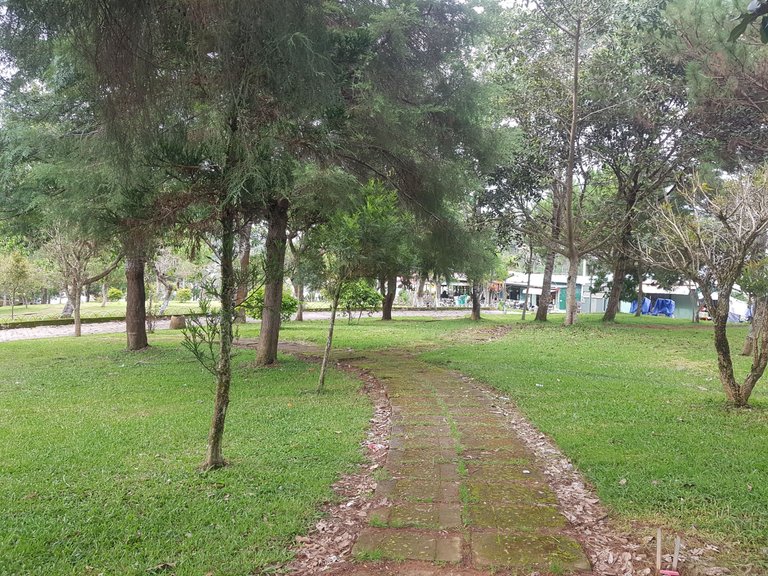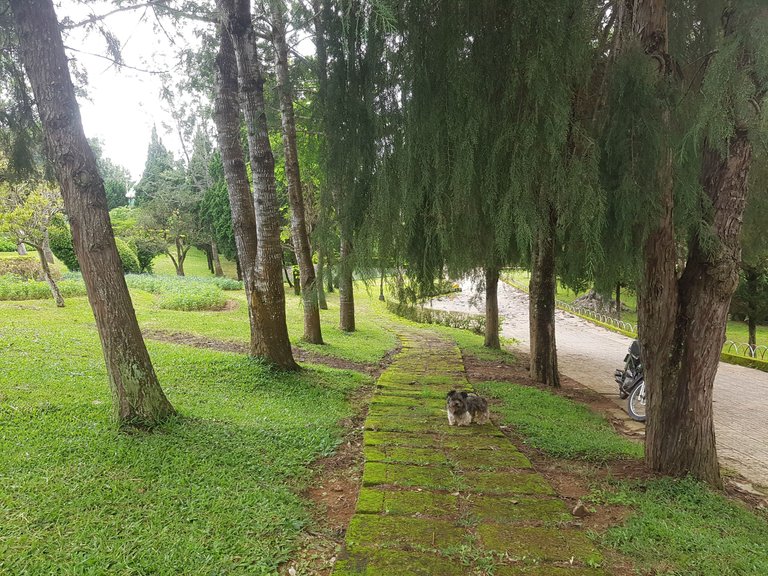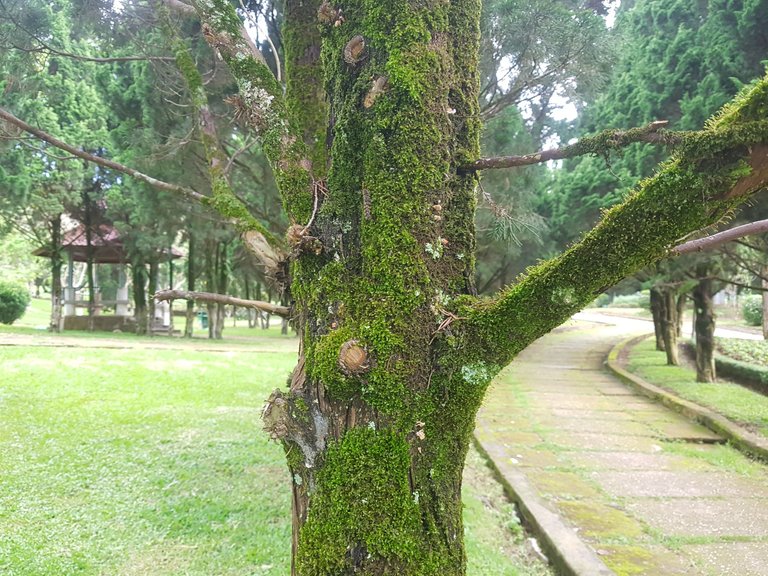 Thanks.