After spending the summer at home in Germany I´m finally back to Portugal since almost 1 month now. The weather is perfect like always this time of the year and tourists slowly starting to go back home which means that the beaches are not crowded anymore.
Yesterday after finishing our daily work we drove to a small town called Burgau to have a short beach walk. What should I say, the Algarve and its beaches are still magical and one is more beautiful than the other.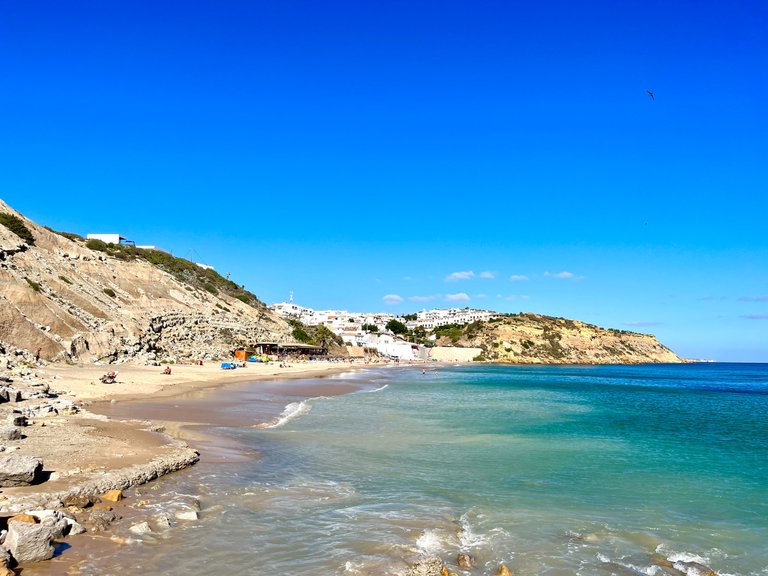 ---
It´s a rather small beach so you can easily walk it up and down and explore the whole beach. The beaches on the east coast of the Algarve are a bit different like on the west coast and I find them beautiful but not as spectacular as the west where you can walk for kilometers and discover all kind of different things.
Down here you will mostly find golden sand paired with crystal clear water and the typical sandstone cliffs.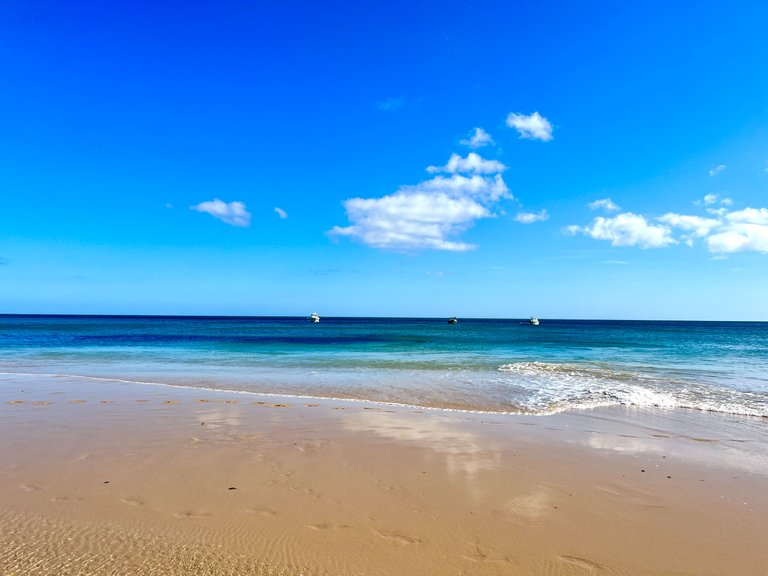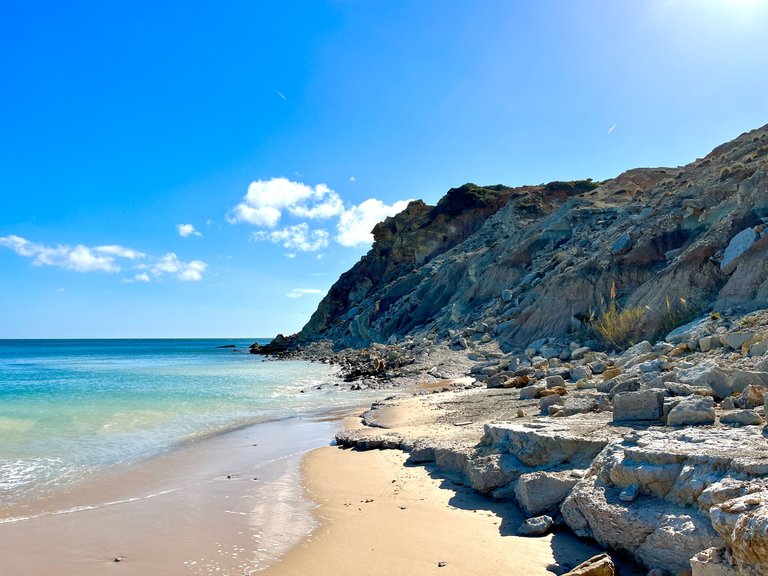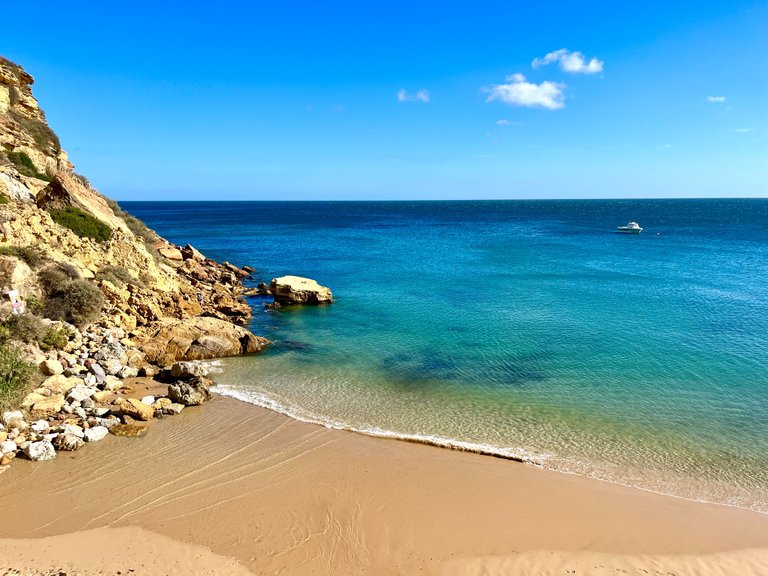 ---
As I already said last year in some of my posts, don´t get fooled by the colour of that water that looks so inviting, as it is already pretty cold. It say 19-20 degree but when I go surfing I´m already wearing a wetsuit. During winter it goes as low as 15 degree.
Luckily there is some other stuff you can do on a beach like Burgau. For example have a drink in the beautiful beach restaurant or in one of the bars at the top.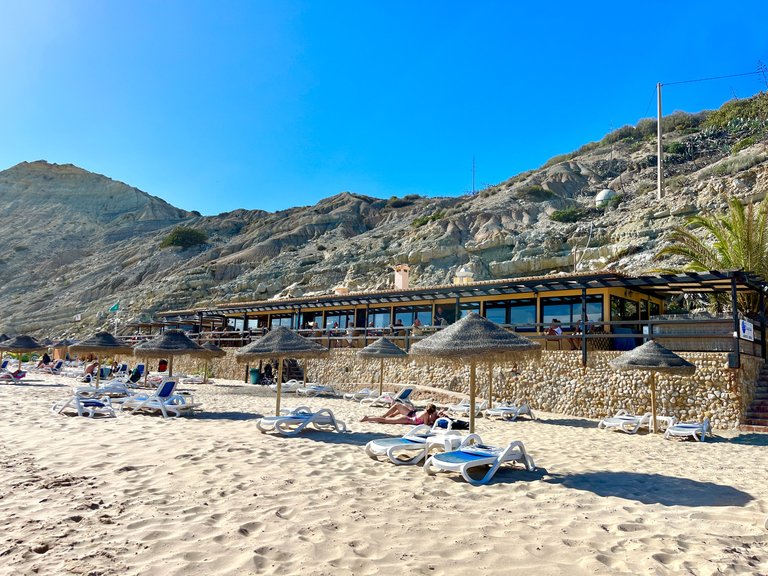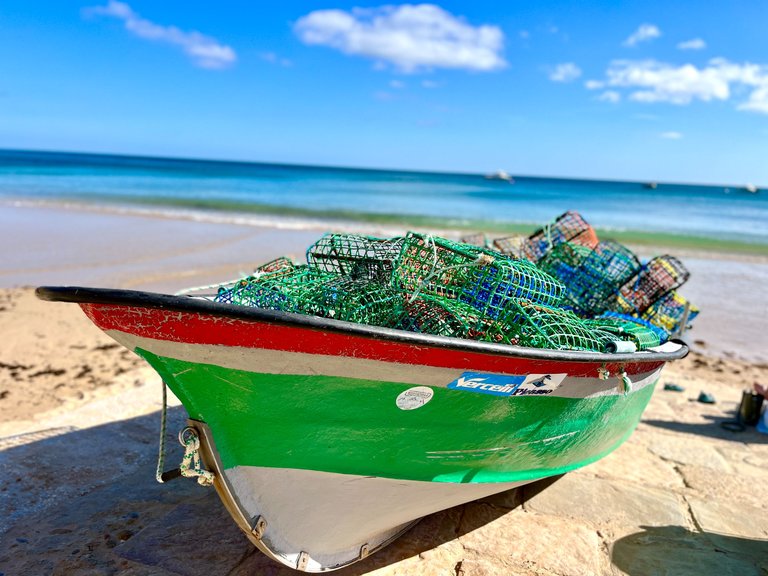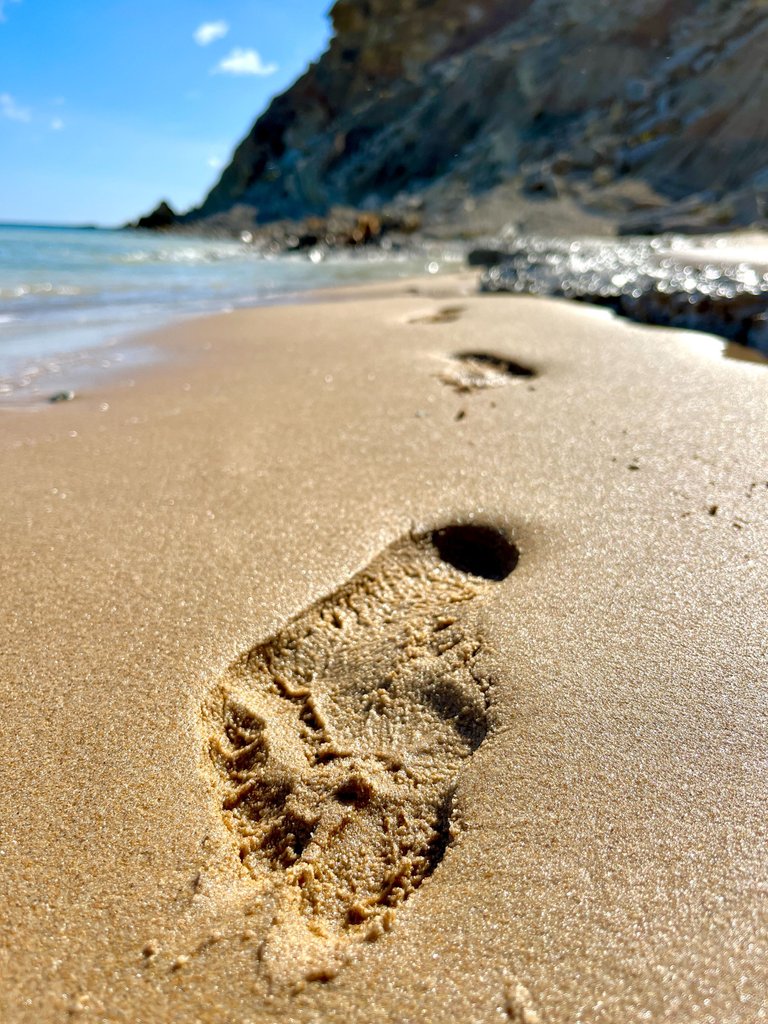 ---
At the top of the beach, at the car park they have these weird stuffed animals sitting on a bench pretending they are fishing or something. They even have a rotten fish and octopus hanging on the rods that already smell. Pretty strange and funny at the same time but I would prefer to sit on that bench and enjoy the view.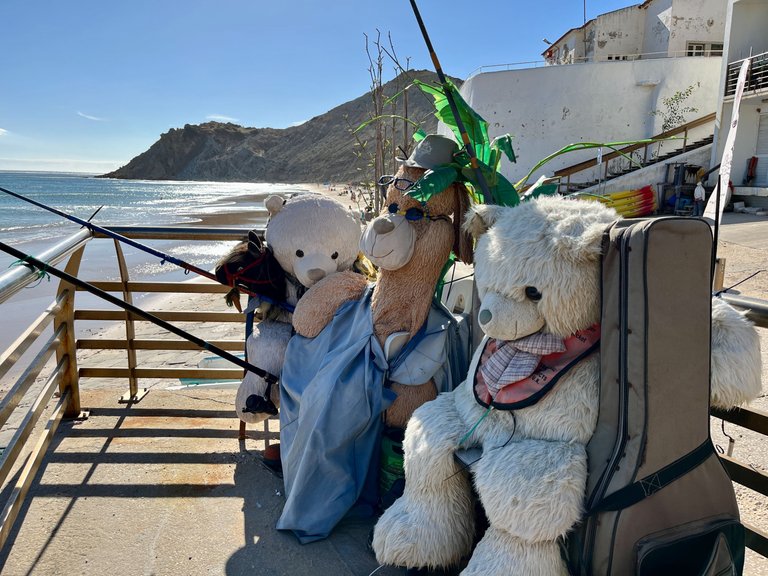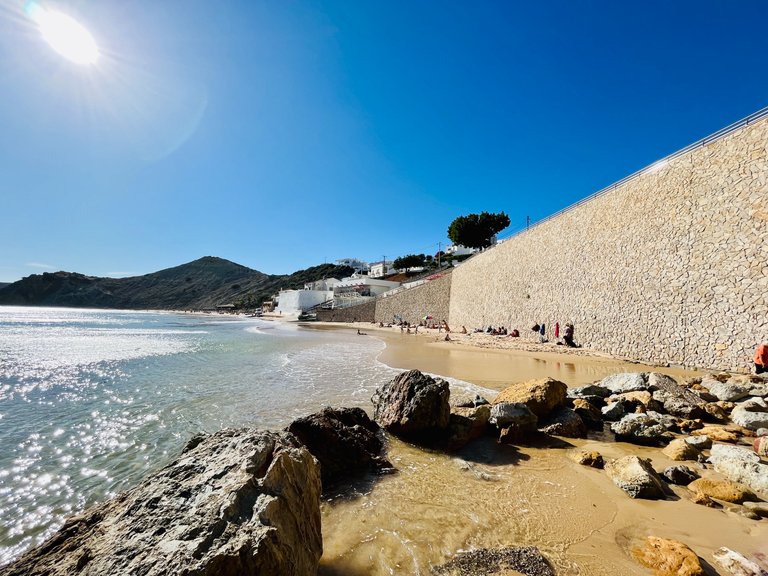 ---
It was a nice 1 hour beachwalk and perfect to get away from the laptop. That is why we love it so much down here. There is always something new to discover. I really hope that I can have some nice surf sessions on that beach since I´ve never surfed that one before.
If you check out one of my older posts you can see how it looks in winter when waves coming in.
https://peakd.com/hive-163772/@betterthanhome/from-praia-to-praia-another-day-of-hiking-on-the-algarve
Definitely looking forward to once again spend the european winter here on the Algarve in Portugal.
---

you will find this post on pinmapple as well
[//]:# (!pinmapple 37.07165 lat -8.77502 long A Wednesday walk at Burgau Beach - Portugal d3scr)